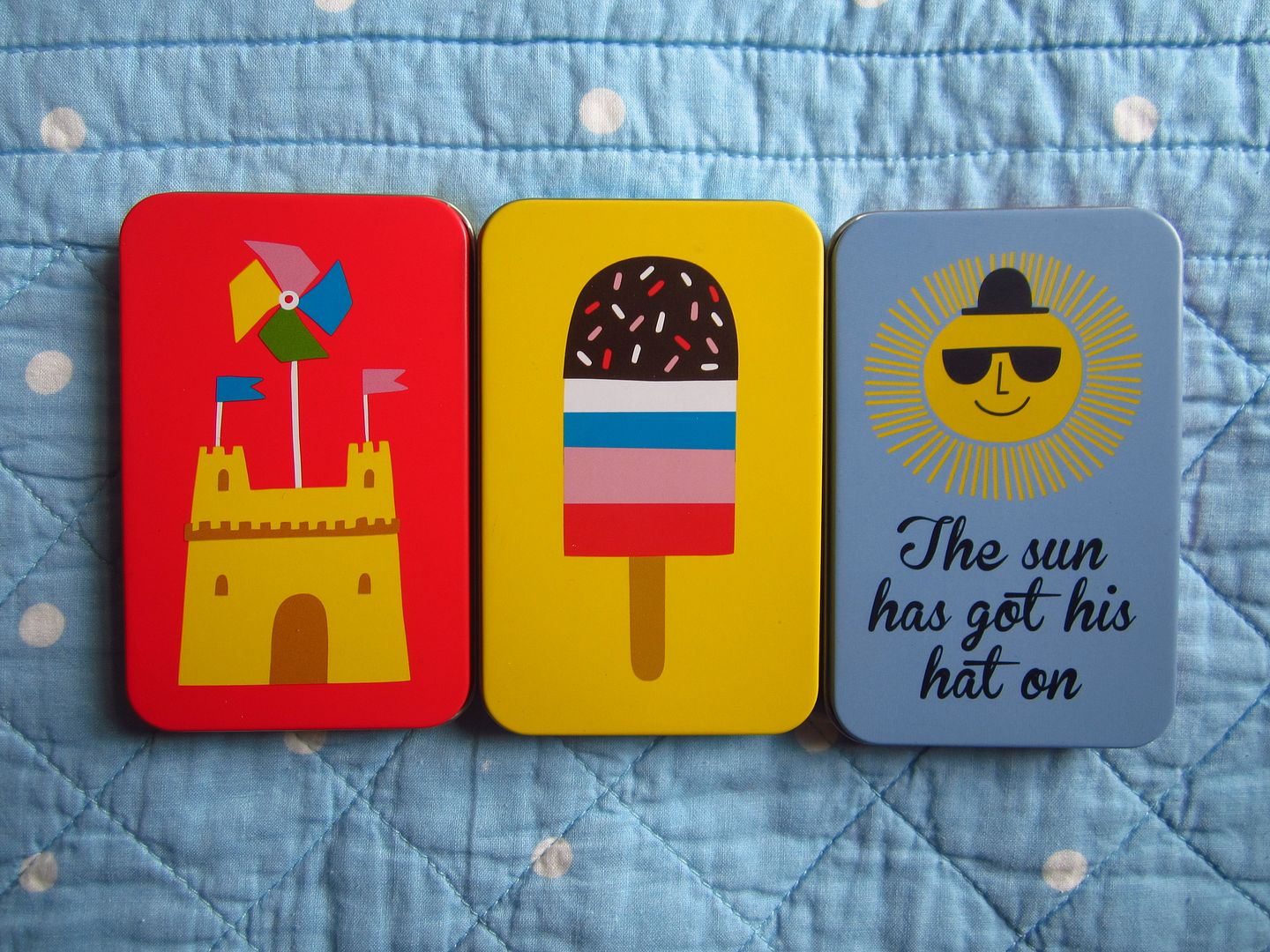 As much as I hate to admit it, buying things makes me happy. I try to limit myself with spending and one of my self imposed rules this year was not to fill my house up with junk. When I spotted these little tins of chocolate in M&S a few weeks ago I nearly fell over because they were just so pretty. Especially the lolly one. That's the one that really caught my eye, I love the simplicity of the design and the colours. I didn't buy them then because well, it's hard to justify £2 on a little tin. However. Poorly child. Fed up mama. We need bread and milk too. Justification! Hurrah! I dressed him up in his bear coat and bundled him into the pushchair and off we went and ten minutes and a few £££ later I bought all three. Obviously I needed all three because they look better as a set. Yes. And they are all summery and lovely, too.
Even better, they have chocolates in too. And do you know what? It is far easier to sneak chocolate when it's in a tin than when it's in a wrapper. Just saying. He may be weaning but I'm not sharing my choccies ;-)
I showed Andy when he came home and I mumbled something about storing some photos in them for TTB in his room and he politely didn't doubt me. We both know they are mine all mine!
Fripperies: Something that you don't need but you just want.
Weak willed and using anything as a justification for buying stuff: Me.
They are weirdly tactile though, I have them next to my chair at the moment and I can't resist holding them all and stacking them up. Maybe that's just me though …