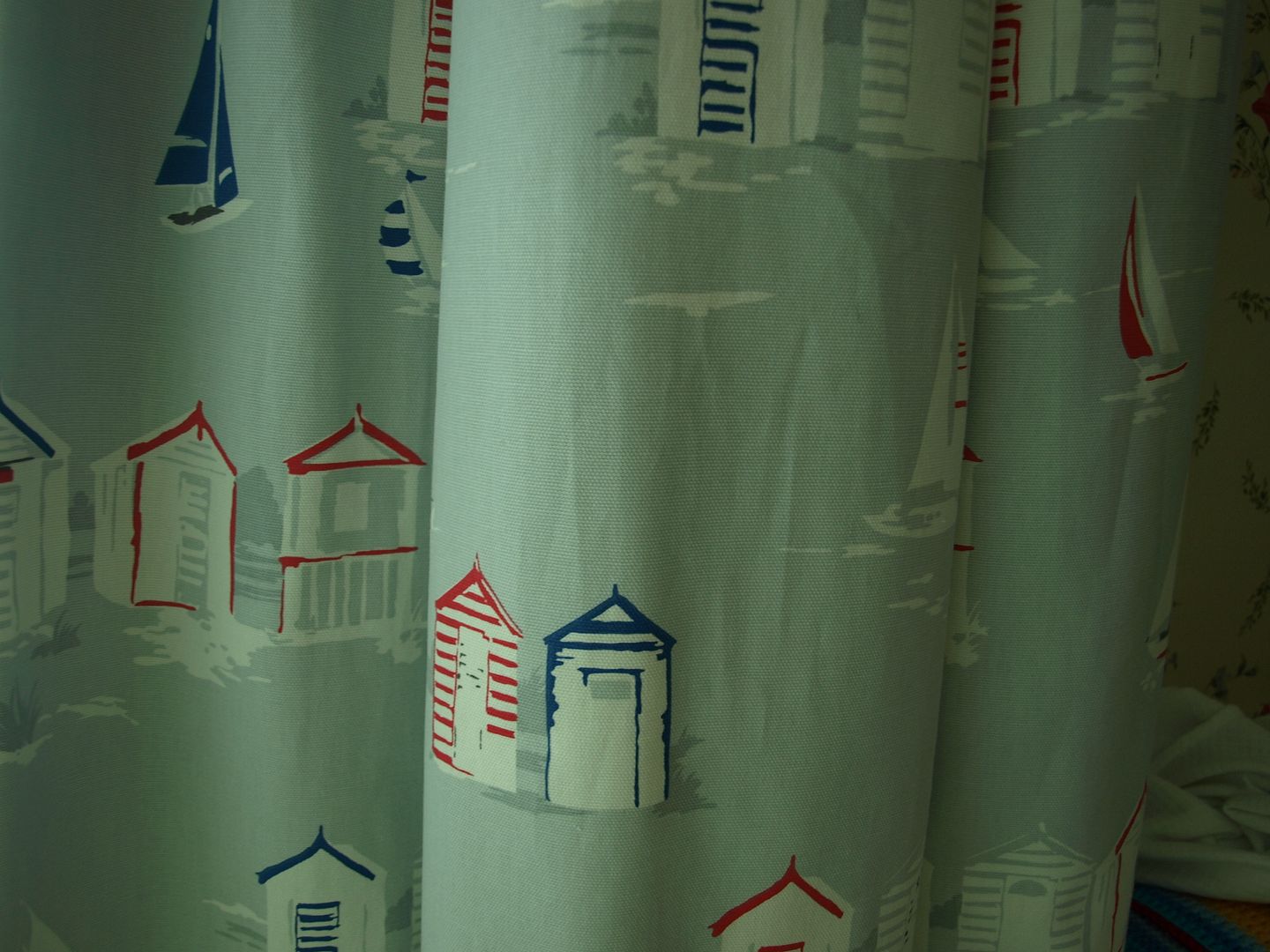 I used to be bang up to date with all of my baby blanket making commitments, but this is not the case any more! I have four ends left to sew in on the blanket for the soon-to-be-born brother of the Pink Daisies blanket which is a big tick off my to-do list, but I have not yet reached the half way point of the second Big Elmer blanket I am making, this one for Katherine's new little boy. I am very behind schedule with this one seeing as he was born at the beginning of December! I am enjoying pootling along with that one though and I know Katherine won't mind that it is late.
Last night I started the blanket for my 3rd post-TTB baby. A friend from work is due to have a little boy in a couple of weeks time so I doubt the blanket will be ready first but making a start is better than nothing. I wasn't sure what colours she wanted and offered her the choice between "boy" colours or bright like a rainbow. She opted for boy colours since so many of the clothes that she has been given are cream, white or yellow! I took inspiration from TTB's curtains and picked what I felt was a "boaty" colour scheme. I'm using Stylecraft Special dk again, it's perfect for baby blankets as it is soft but more importantly it washes really well and dries ever so quickly.
From left to right on the top row: Lipstick, Turquoise and then the grey one is either Grey or Charcoal (lost the ball band ages ago, sorry) (It's Grey, thanks Daisy!) and then on the bottom row there is Cream, Cloud Blue and Aster.
I am using Attic 24's Summer Garden granny square pattern but making them in solid colours. I am still a bit taken with solid colour granny squares but I do have a multi colour square blanket plan brewing away in my head. Very excited about it I can tell you.
I so look forward to the hours after 7pm at the moment. TTB goes to bed at 7pm and then that time is mine mine mine! I decided a while ago that I am not going to do "working" after TTB goes to bed and that it would be my time. I can do the washing up the next day and if I want to slob about and scroll through ebay or pinterest than I will. At the moment though, I crochet crochet crochet and I am loving it. Hooky freedom!
xxx