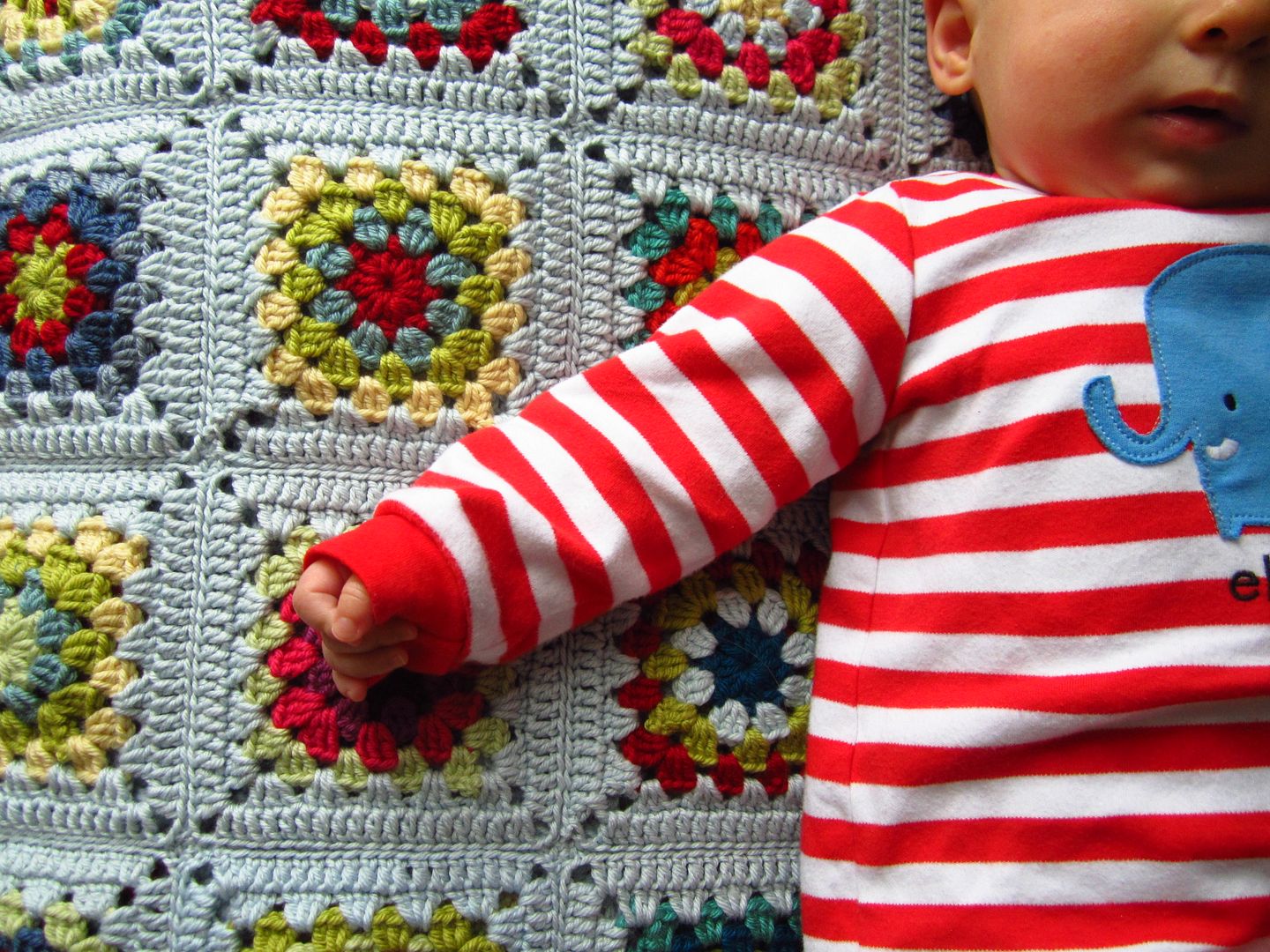 … is four months old today. Time flies!
… is full of cold and breaking my heart every time he goes "HAAAAAOOOOOOOOOOOOWWWW" in pain after he coughs :-(
… thinks that Calpol is just as disgusting as I think it is (that's my boy. Although I wish he was a little easier to administer it to!)
… is super duper at holding things and using his hands
… is totally dotty about his daddy
… is allowed on Lovely Blanket for photo purposes only
… is teething (urgh)
… is currently asleep allowing me time to sew in the ends on my crochet which I have not forgotten that I promised to share, but I haven't photographed it yet as all my time has been spent caring for Poorly Boy.
… is actually starting to stir as it approaches 3 hours since previous feed … hmm best get ready to go up and see to him :-)
p.s – yes the snowflakes in my last post are real! I took the photo through my window on my little camera, my big camera wasn't interested. I do live on that steep hill, it is a Challenge but I'm pretty confident we won't get flooded! Yes I do have some yak trax to go on my shoes but I can't find them, however I have some snowboots which are pretty good for keeping me upright :-)