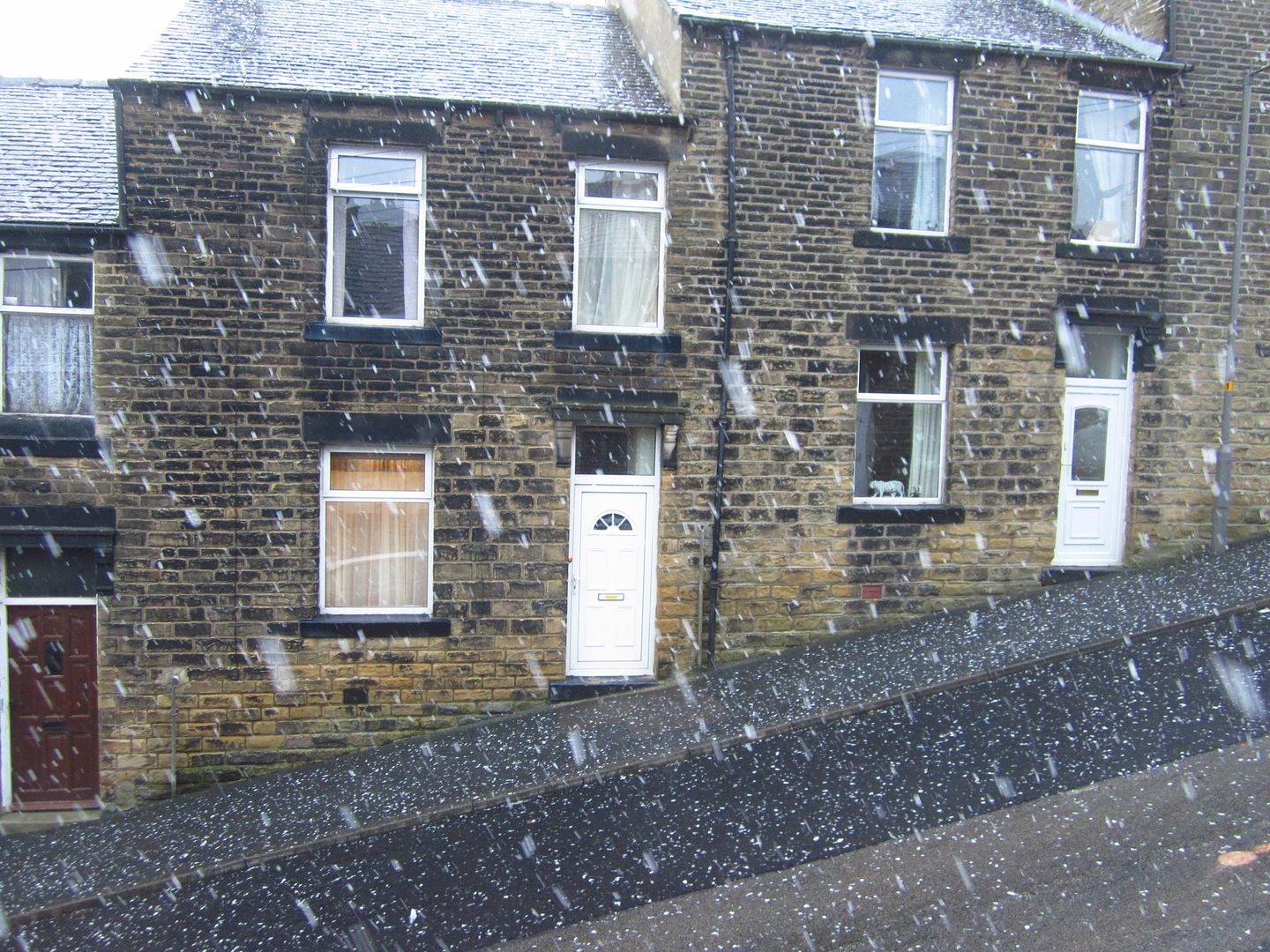 I'm not a huge fan of snow. I think it is beautiful and I always want to feel really excited and leap around dancing and cheering "It's snowing! It's SNOWING!!!" but in reality it's wet and cold, people get stuck in it, I can't get out easily and then you get all of the "snow panic" on the news and people get in a tiz because THE SNOW IS COMING and go and panic buy milk. It took my sister three hours to do a 12 mile journey on the bus yesterday, after my mum rang her work at 10am and said that the snow is really bad and she needs to head home NOW. She managed to get the last bus they were running.
However. When I know that my family is safe inside and we don't have to go out anywhere and we have food and milk, I LOVE watching the snow fall. I love sneaking peeks out of the window to see how much has fallen and I love the soft "thud thud" noise it makes as it falls. It's a special kind of noisy snow silence. I also love the blue, blue sky that comes after snow. It's such a cold blue. Ice blue.
On Friday, we walked to the shops for weekend food and I snapped some snowy photos. Surprisingly we don't really have very much here (not that I'm complaining). I would have liked to go exploring a bit further with my camera but it's tricky with a pram and a small baby. We're not very practised with the baby carrier yet (he is not a fan) and I don't feel comfortable using it in such slippery conditions. Our hill is very steep too, not a good mix with ice.
On Friday night, Andy and I looked out of the window. Oh to my joy, the snowflakes that are falling are ACTUALLY SHAPED LIKE SNOWFLAKES! As in, 1mm across and perfectly stereotypically snowflake shaped. I've never seen them like that before. Me and Andy stood and watched them for ages. They don't look real. I love them.