I've been thinking about this project a lot today, as I noticed that Jacquie and Victoria have already posted theirs and I hadn't even thought about it prior to that! I hastily snapped some photos that I could use for this and then felt a bit like I'd cheated. There have been so many happy moments for me this week but none of them I have photographed and the ones I have photographed I can't use on here. So I thought … what's more important, cheating a photo to fit the bill or actually recording happy moments? For me, it's recording the happy moments. So, here are my happy moments with some photos that match some of them!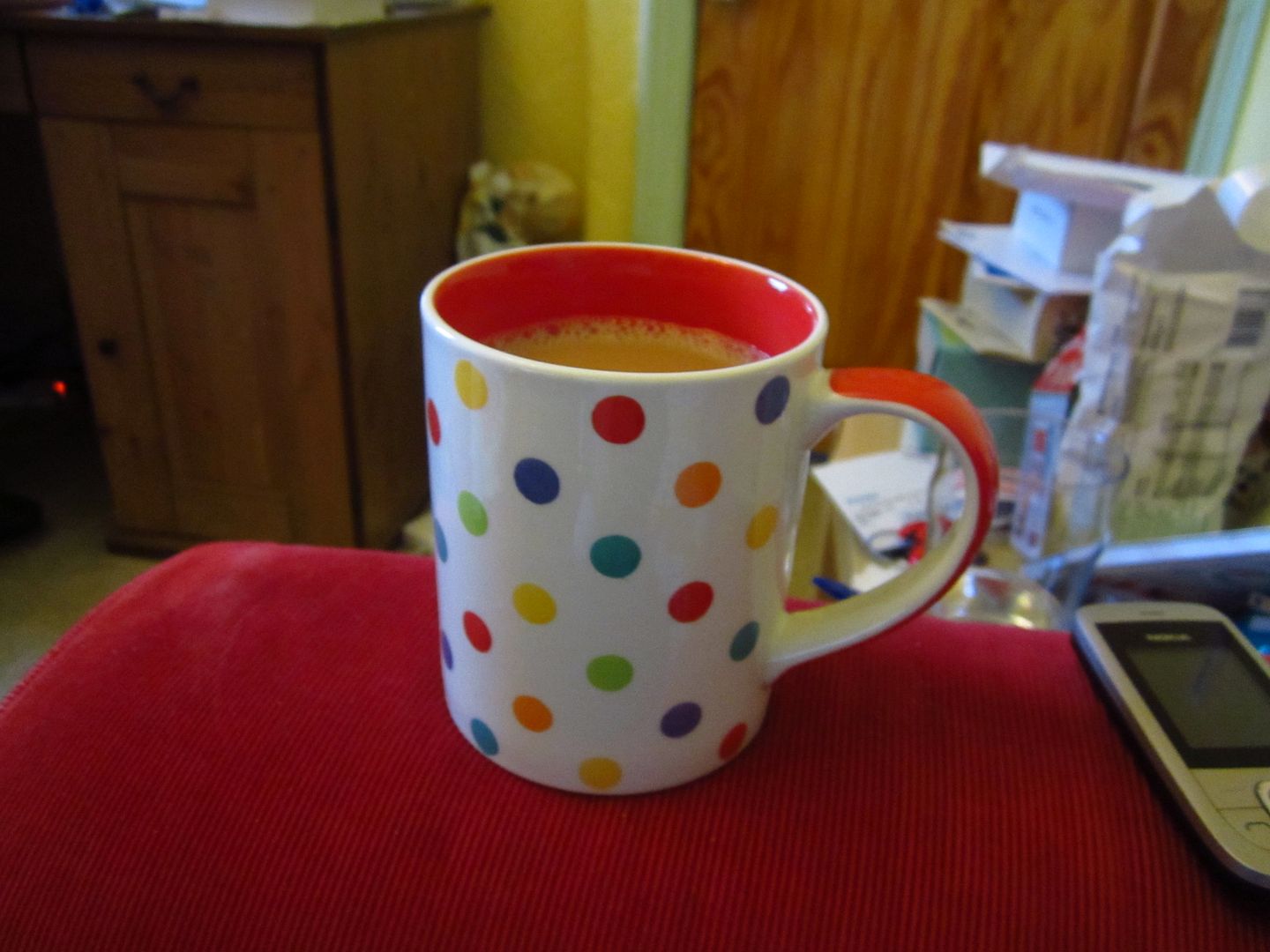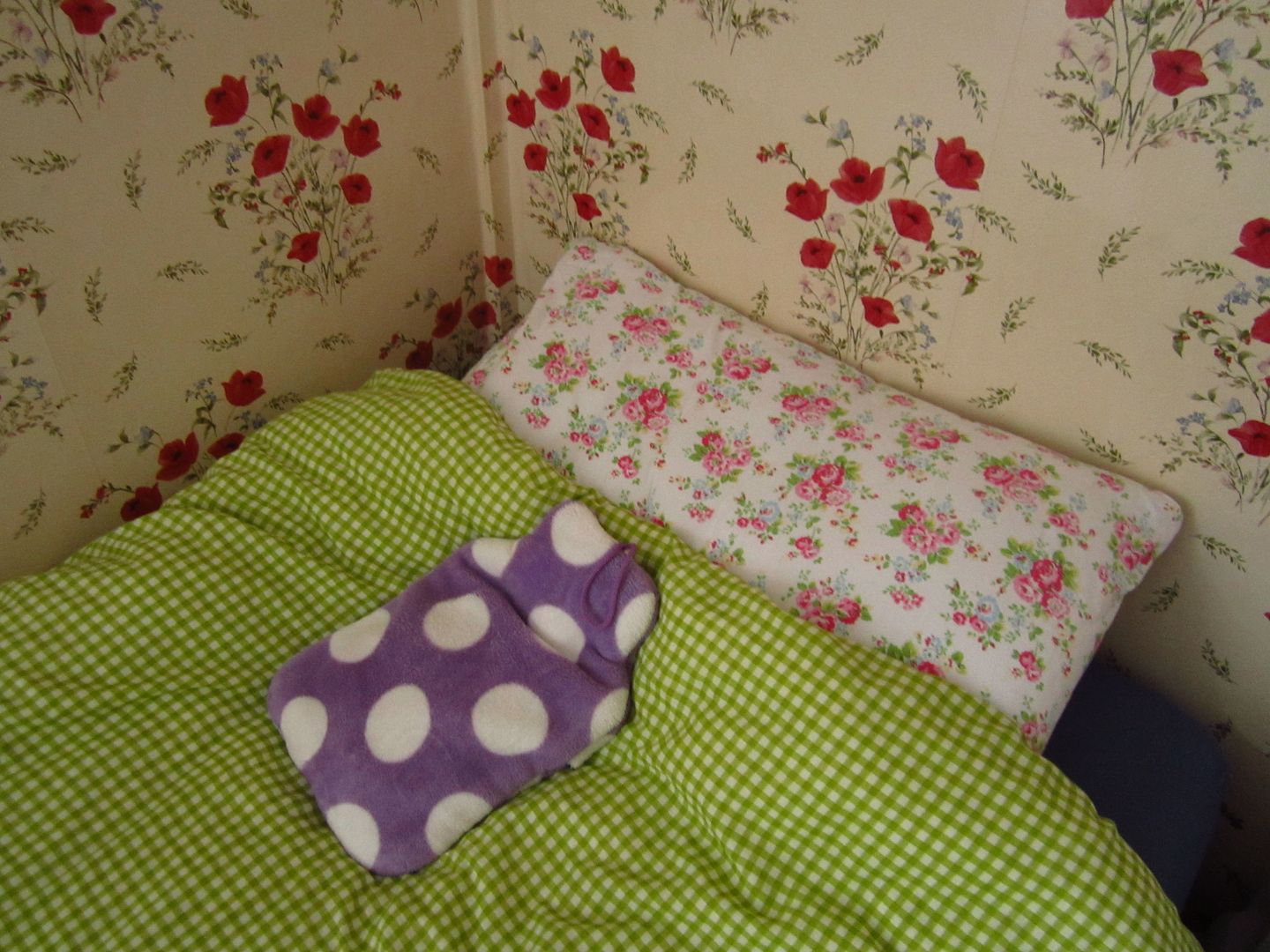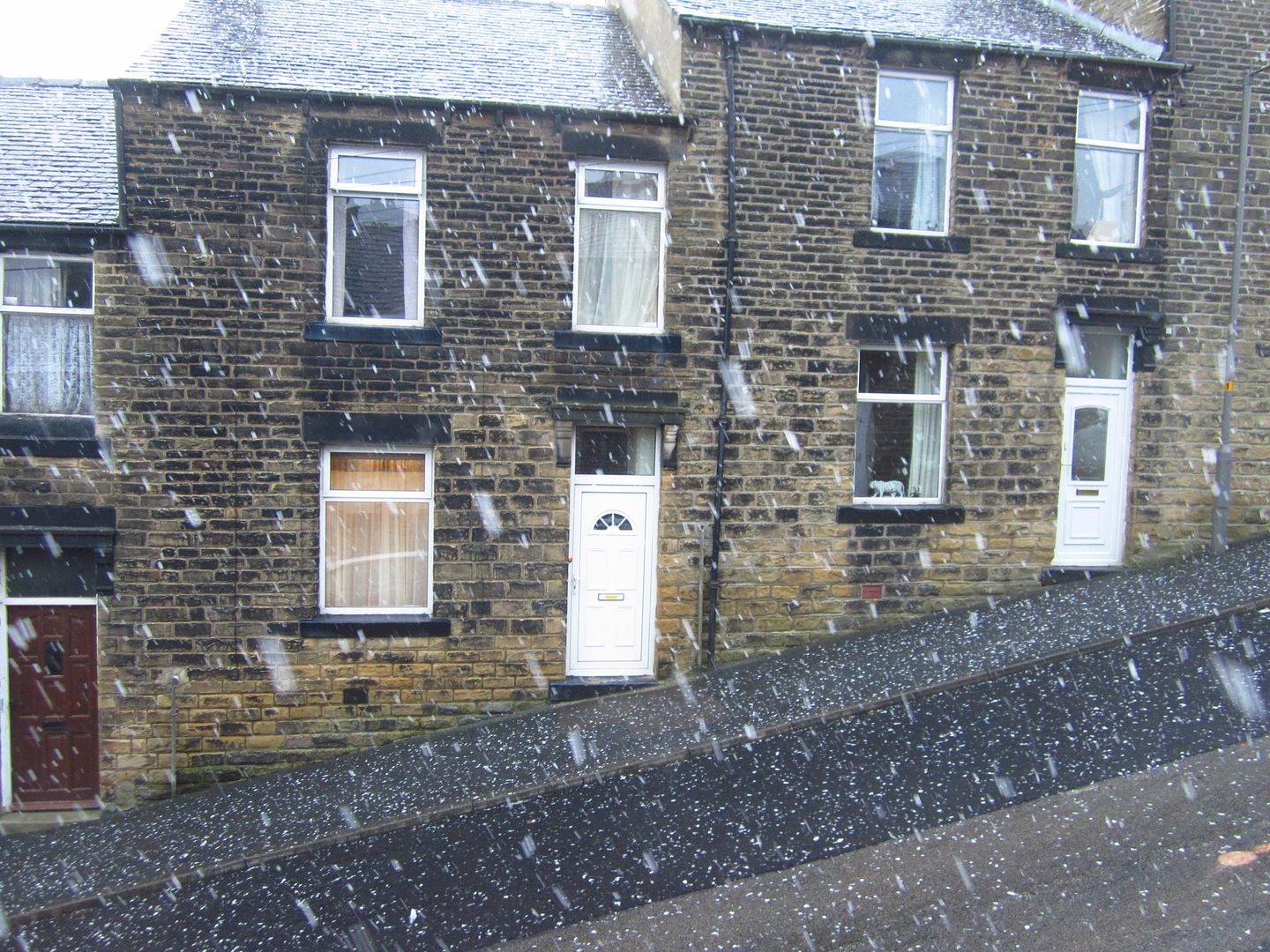 1. Setting up the blanket to take TTB's Weekly Photo.
2. Sometimes you just need a really BIG mug of tea.
3.  Now that I have banished TTB from my bed I can have nice pillowcases again. He puked on them when he was a week old and I was a little bit devastated and just used the ones that matched the duvet covers from that day onwards. It's nice to have them back!
4. Monday – Having left TTB asleep in is pram and Andy making coffee in the kitchen, I nipped upstairs to sort the washing out. I came back downstairs after ten minutes to find Andy stood at the window holding TTB (who was snuggled right onto Andy) watching the fat flakes of snow come tumbling down from the sky and land in our yard. Andy was talking to TTB in his calm, low voice and telling him all about snow. TTB was entranced by the snow and I realised that it was the first time he has seen snow! Aaaah!
5. TTB coming on so much with his hands. He can now hold things really well and is able to bring teething rings to his mouth properly and enjoy chewing on them. His favourite is the black and white ring from here, it's the perfect size for him. He still hasn't learnt that things still exist when he drops them and it's hilarious when it falls round his arm like a bracelet and he can't find it.
6. Tuesday: Andy took TTB out for a walk around the park and I got some jobs done. He had some calls to make when he got back (Andy, not TTB) so he brought TTB upstairs to me where I was sorting out the airing cupboard in order to get the towels back in. TTB sat in his bouncy chair on the landing and I sorted out all the towels while playing "peekaboo" with a pillowcase. "Peekaboo" is his most favourite thing right now and he is absolutely consumed with laughter during each game. It occurred to me how innate and natural laughter is, it's not something I've taught him how to do but when he enjoys something or finds something funny he just dissolves into open mouthed, head back, uncontrollable chuckles.
7. Thursday. Laying on Lucy's sofa with TTB against my knees indulging him in another game of "peekaboo" whilst chatting about Yarndale. (you are all coming, right?)
8. Wednesday. I took TTB to a Baby Massage class. Three of my NCT friends were there with their babies (who are 5 months older than my boy). They all enjoyed the massage but TTB was not having any of this oily rubbing malarky thankyouverymuch and just wanted to sit in my lap and watch the other babies. That, and attempt to eat the towel.
9. Friday morning. I take TTB to Bumps and Babes on a Friday and I love it. It's a really small group and I've made some lovely friends there. We had the doctors this morning for TTB's 2nd set of vaccinations (sob!) so we only made it to the last half hour of B&B but it was lovely. I enjoy feeling included and really look forward to seeing everyone. It's going to get lonely though as they all have March/April babies and will be going back to work! I walked home with one of my new friends and her baby and it just feels really good.
10. Wednesday. Getting lots of housework done in the hour while TTB slept (IN HIS COT WAHOO!) and feeling really good about having a floor that has been hoovered.
I think I'm going to let my "52 Weeks of Happy" thing grow organically. That's fancy speak for winging it.