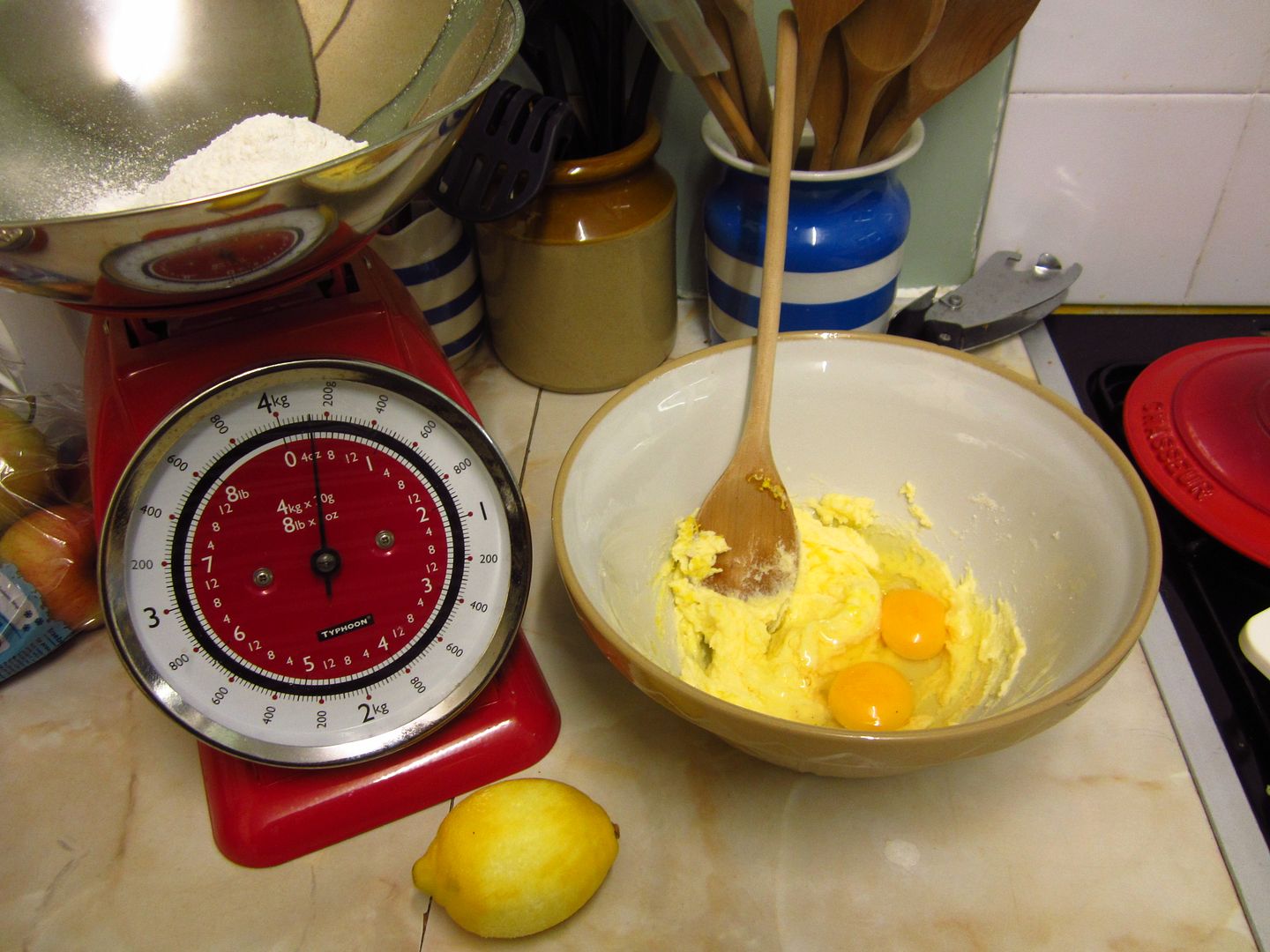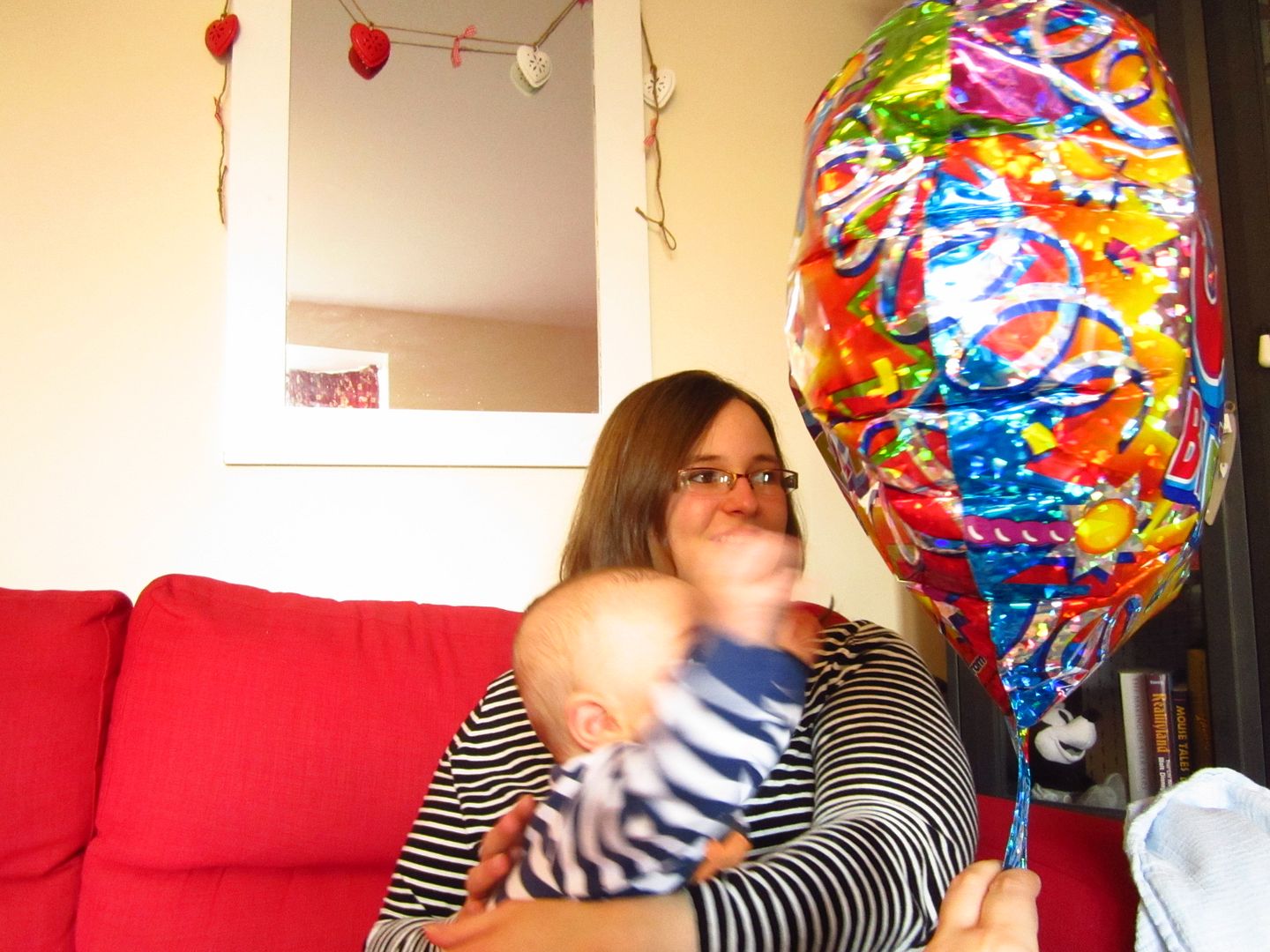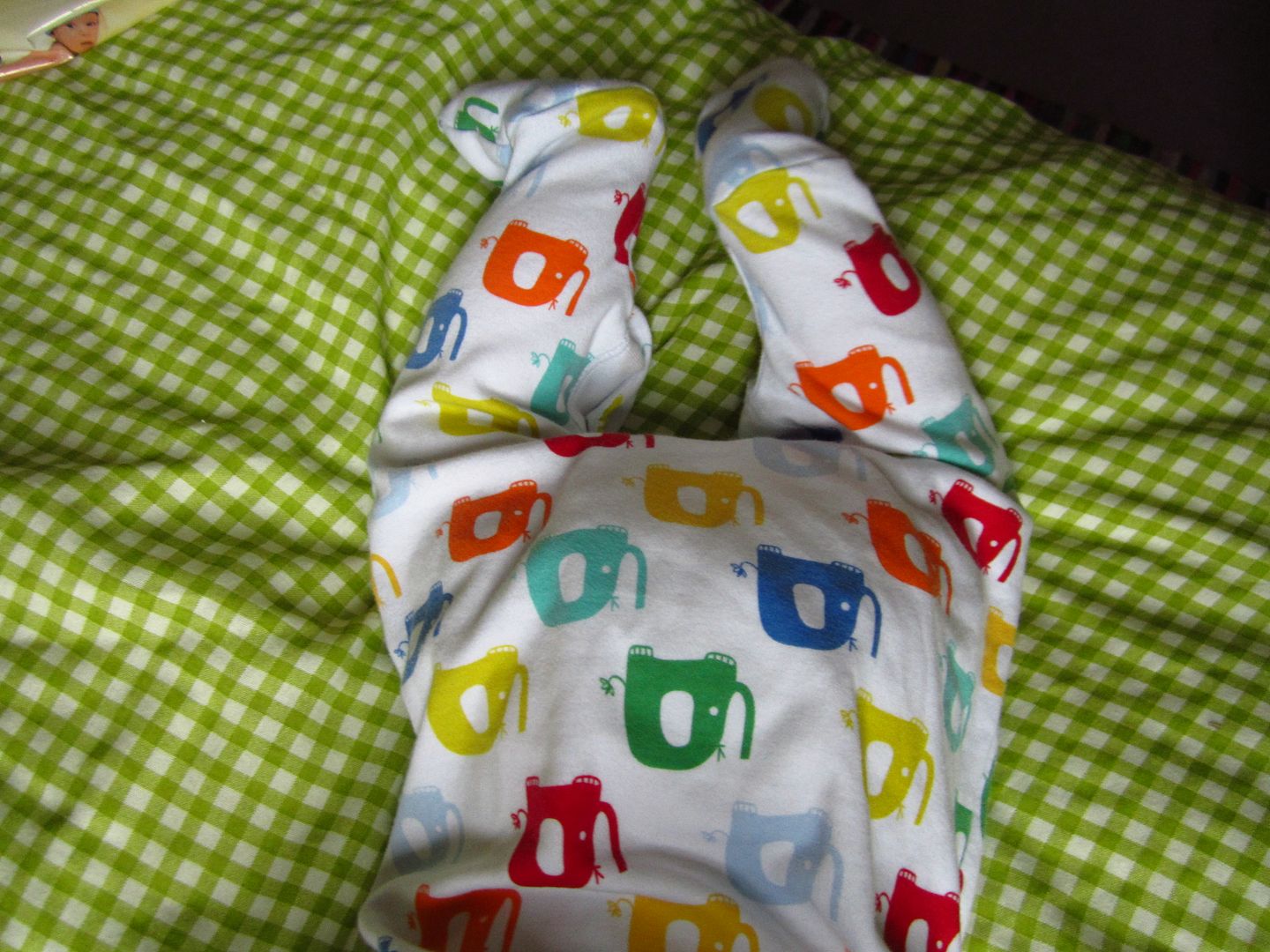 52 Weeks of Happy! Week 2.
1. Baking, baking baking. I made 6 little lemon cakes during nap time on Tuesday. It made me happy because I was sneaking it into naptime, it was a nice thing for Andy when he came home from work and I felt like I was achieving one of my tentative aims for 2012.
2. This morning on the way to the train station. The view over the bridge was so pretty. I wasn't sure if I had time to take a photo but I thought there is always time if you make time, so I did, and there was plenty of time before the train anyway.
3. Today at Rach's house. I had a very happy time while I was there but none compared to the excitement of TTB when Rach gave him a balloon to play with. Whether this was a child safe toy or not, he thought it was BRILLIANT and spent ages trying to grab it and then wrestling it into a big bear hug when he did, and then staring after it in wonderment ("hoo hoo hoooooo!") when it bounced away from him.
4. Elephant bum. He is in 6-9 months clothes now and I bought these babygrows on ebay a while ago. I loved that design when it came out but it came out a bit to early into my pregnancy for me to feel happy buying it and subsequently sold out. I trawled ebay for ages (I bought nearly all of the babygrows I love on there for a few pounds, it's great.) and managed to get a set in 6-9 for a few pounds. I've been looking forward to him fitting into them! Admittedly sooner than I thought and as always when he goes up a clothing size he just wakes up one morning and doesn't fit in the previous size. Just like that. Grows overnight!
x