Christmas traditions vary so much from person to person and family to family and I find them fascinating. I've always been very particular about ours and now with my own family I am even more conscious of it as I am making the somewhat awkward transition from my childhood Christmas (ie, spent with my parents, siblings and grandma) to a Christmas where I am the "provider" of Christmas for my own child. I'm thinking about what traditions I want to carry on with TTB, what ones I want to start and what things I really can't be bothered to do in reality. (Lazy? me? noooo.)
First of all, Advent Calendars. For me, and Advent Calendar must be made of paper and have pictures behind the doors instead of chocolate. I don't want any kind of chocolate near my Advent calendar, thank you very much. The calendar must be Christmas themed with some kind of Nativity story, wintery scene, Christmas tree, Father Christmas etc. The pictures inside the doors should be things like bells, holly, presents, angels, Christmas puddings etc.
Christmas books are important. At home we have a box of Christmas books that only come down from the loft at Christmas, usually with the decorations. It was always a much longed for event and we'd spend hours and hours reading the Christmas books. Obviously this got shorter as we got older but even now (aged 26, 22, 20 and 18) we all delight in pouring over the books we loved as children. I started to collect my own copies of the Christmas books a few years ago and am enjoying adding new ones to the collection, such as the one I bought at Salt's Mill. Rachel has gifted TTB some Christmas books this year including "Spot's First Christmas" and a beautiful copy of The Night Before Christmas
. Patch has given him Mog's Christmas
 and "Father Christmas" which made me "squeee" when I opened them as he'd been so thoughtful. I have already bought Lucy and Tom's Christmas
 which was our mutual favourite and also The Jolly Christmas Postman
 (random fact: we did this as a play when I was in Primary school and I was the narrator.)
As a new tradition I am considering giving TTB a new Christmas book every Sunday of Advent. It's as much for me as for him!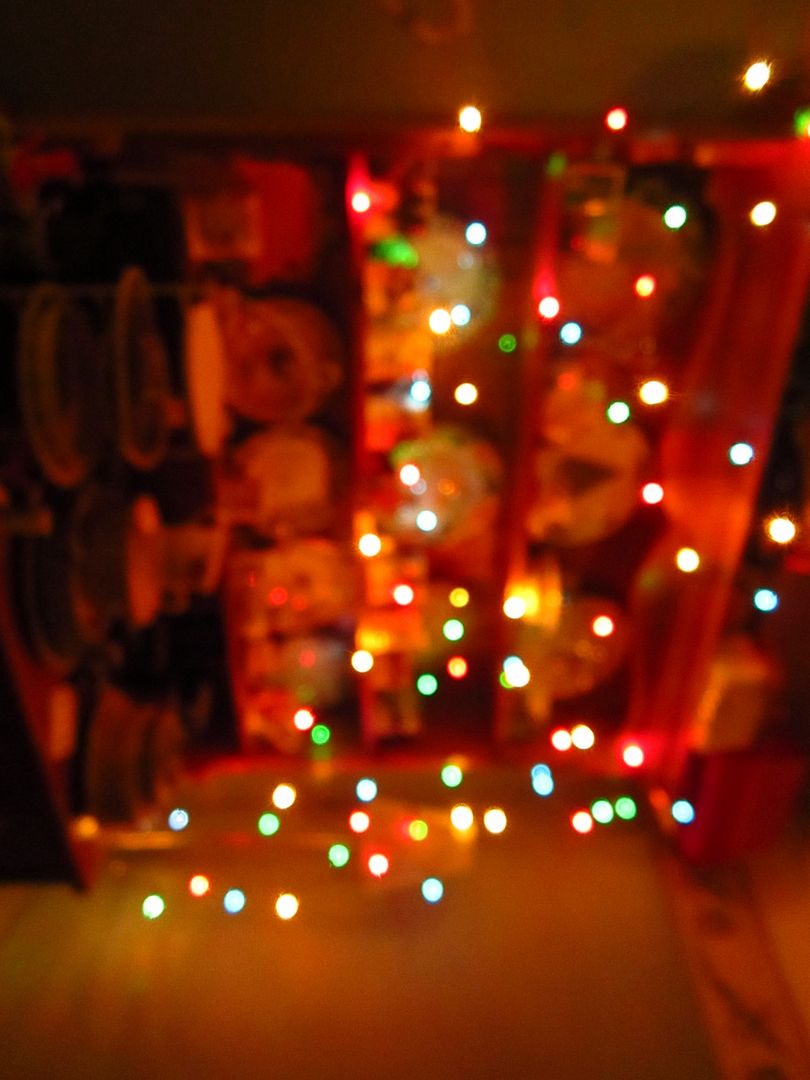 Christmas MUST involve fairy lights, the more the better. I like to have both white and coloured on my tree.
Christmas trees should be real if at all possible. This year we will actually HAVE a tree in my house because now we have heating we don't need the gas fire on and thus there is space for a tree. Our living space is tiny, we all cram into the dining room (only room available as lounge is still not finished) and yeah, the size and layout really limit what I can do. I do try not to get too miserable about this but it's hard sometimes!
Growing up, the Christmas tree was always decorated with great ceremony on Christmas Eve. We all loved doing it on Christmas Eve, it was a real event and there is nothing, nothing like the feeling sitting in the room gazing at the decorated, lit up Christmas tree and knowing absolutely one hundred percent that it is Christmas TOMORROW. That's what the decorated tree signifies: the day you have been aching to arrive is TOMORROW. Having the tree decorated before that just isn't the same. However, for our new traditions in our family this may not be practical and I'm just happy that we can have a tree at all! (Not that we have purchased a tree yet …)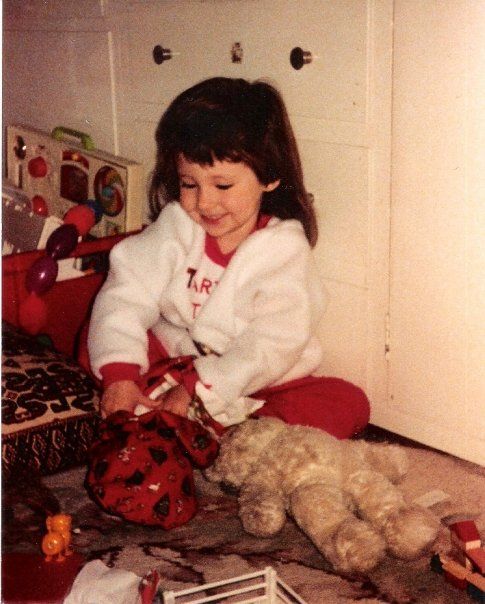 Father Christmas is a huge part of Christmas and it's fascinating how people vary on how they do this. I intend to do it exactly how it was done for me as a child. That is, having a lovely large stocking that we would leave out along with a mince pie, carrot and a glass of something and then would be filled by Father Christmas during the night. It was either left outside our bedroom door or outside the closed living room door (not allowed in there until everyone was ready) for us to open in the morning. We could open our stockings when we wanted, and usually this was in the very early hours crammed onto one of our beds. The first child who noticed the full stockings would then alert the other three and we'd all open them together. Great fun! Stocking gifts were from Father Christmas, all other gifts were received from the actual person, eg our parents.
Our stockings always contained some nuts, a satsuma and chocolate coins. Mine were always silver ones because I didn't like the milk chocolate coins. I only like chocolate coins if they are white, but that's the only time I like white chocolate!
In the run up to Christmas, we always watched "The Tailor of Gloucester" that we'd recorded from the telly, and various other Christmas films. I'm looking forward for TTB to be old enough to enjoy watching "The Snowman" and "Father Christmas" with me.
After Christmas, the decorations would stay up until the 6th of January (12th night) and then my mum would pack them all up while we were at school and we'd come home to a lovely pristine house with a bunch of flowers but it would all feel very empty and bare once everything was packed away!
I really think that Christmas is what you make it :-)