I've always wanted to go to Salt's Mill but have never found an opportunity to go, despite having been to Saltaire fairly often. A couple of weeks ago, TTB & I took a trip on the train with Lucy and her little people for my first visit there. It was the last day of half term for her kids and I needed to go a bit further afield than my usual walks around town and the park. I have to push myself to go out of my comfort zone with TTB or else I'll never do it. I need to get used to feeding and changing him in public and dealing with him if he cries and whatnot (we were out longer than 1 nap you see).
Salts Mill is huge and contains three wonderful shops. The first shop is art supplies and books, the third is homewares and the second, oh the SECOND is the most wonderful bookshop you can imagine. There were so many things I wanted. I spent thousands of pounds in my head. I think I've mentioned before how much I adore illustrated children's books (particularly those which I had as a child) and this shop has them in spades. It has all the really beautiful versions of the books, as well as less common books that you wouldn't really see in Waterstones. I've been trying to remember the ones I saw and liked the most and adding them to my "Tiny Tin Bird" Amazon wishlist. Most of all I loved the Christmas books. As a child (and it still exists) we had a box of Christmas books that were only brought  down from the loft in December and they were so special to us. I have always looked forward to carrying that tradition on for my own children and so I bought the very first book for TTB while I was there. (I have bought some copies of the ones from my childhood but that was before TTB was around so it feels different.) I bought this gorgeous copy of The Twelve Days of Christmas
 and did a little happy jig in my head. I'm not buying anything else though because I think my sisters have Plans.
I fed TTB on the long bench behind the Children's books section which was mostly successful but he was so excited by all the massive windows that he practically turned himself inside out trying to look at them while feeding. (ow). He's so sweet, but crazy about windows – I think it's the light. He likes mirrors too.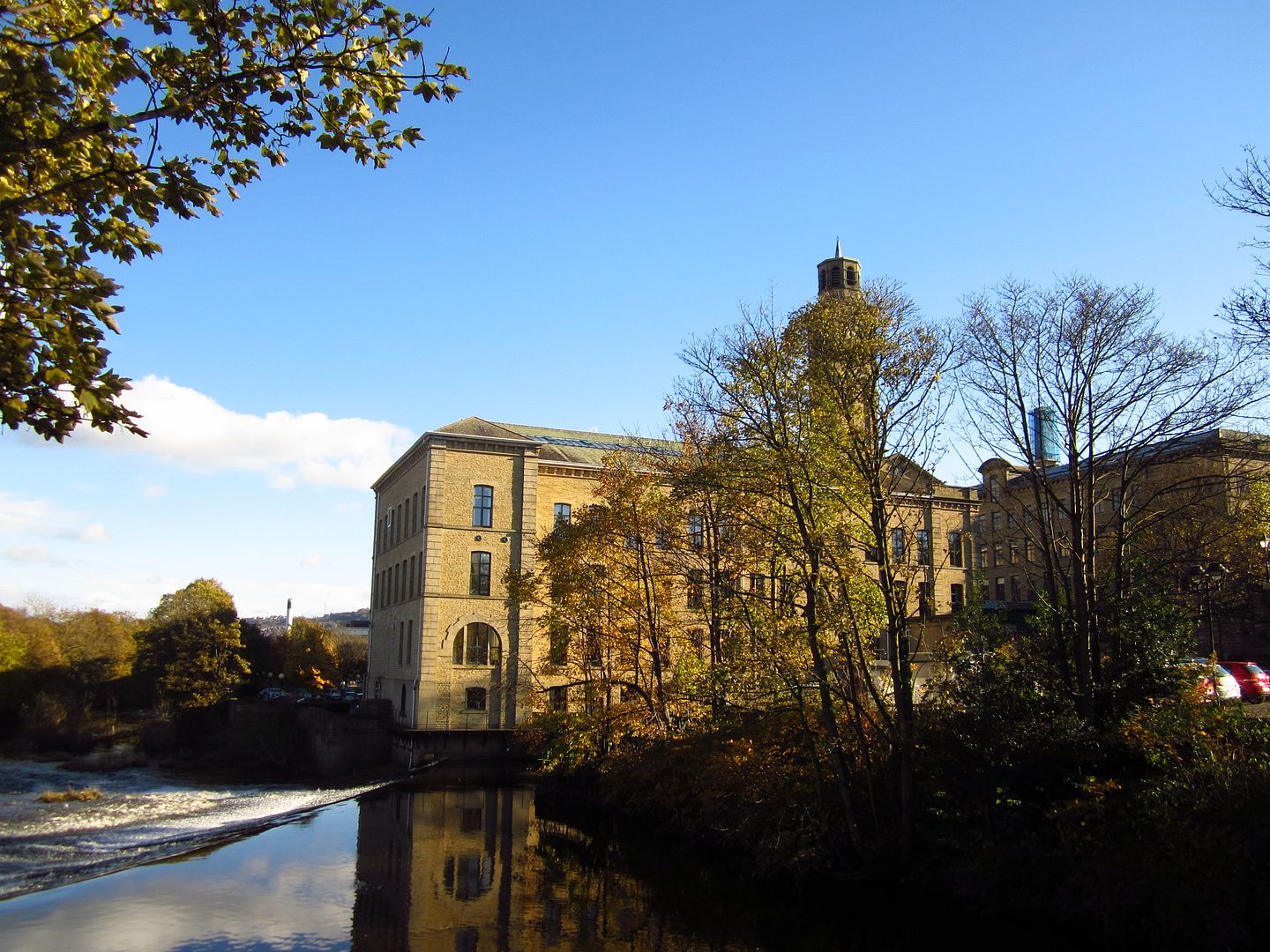 After a snack in the diner we headed down to the park. The weather was glorious, just how I always want Autumn to be. The sky was blue and the sun was shining. There was no wind and the sun had warmth to it. There hadn't been any rain, so the leaves were all crisp on the ground and nothing was mushy.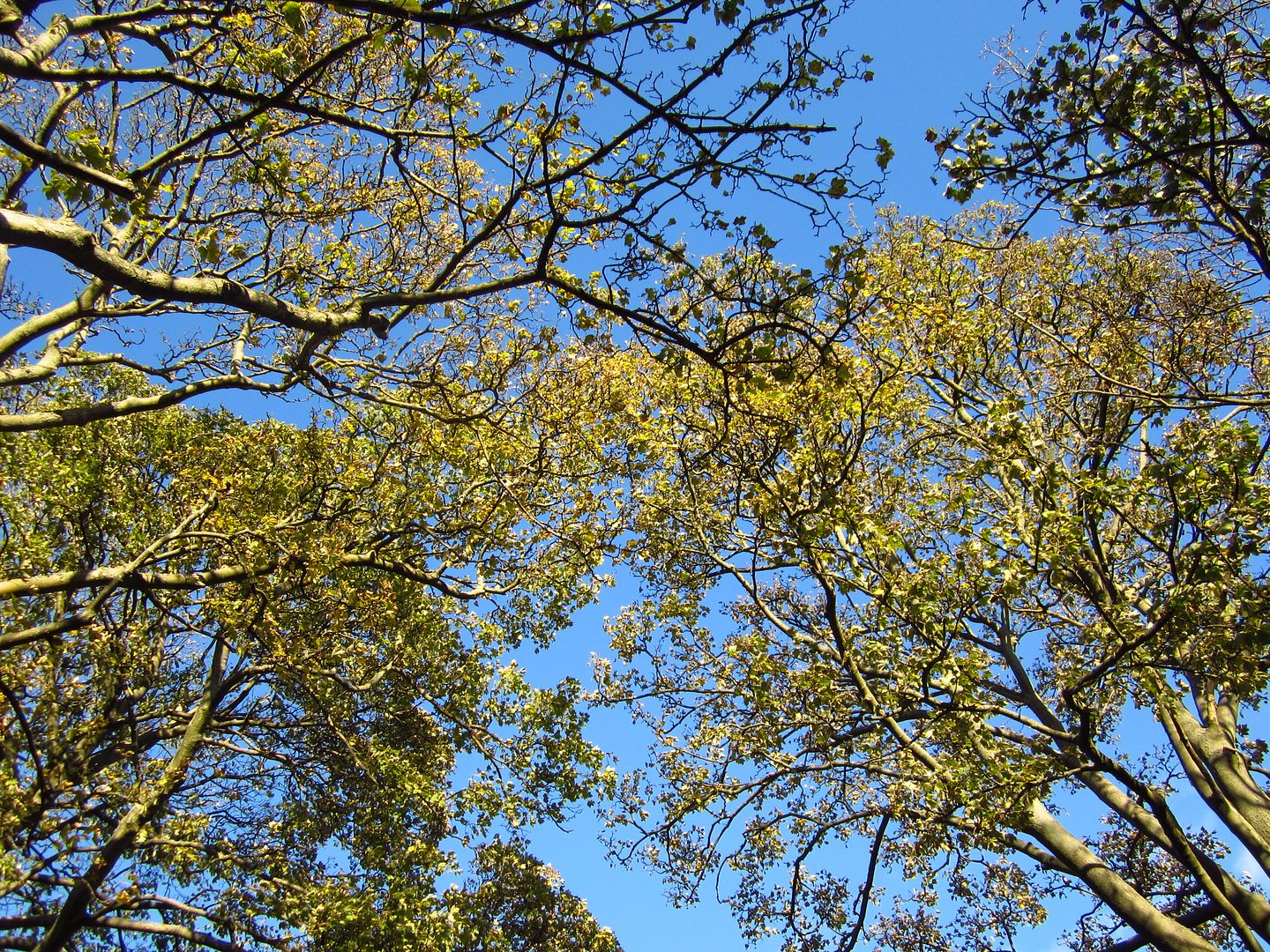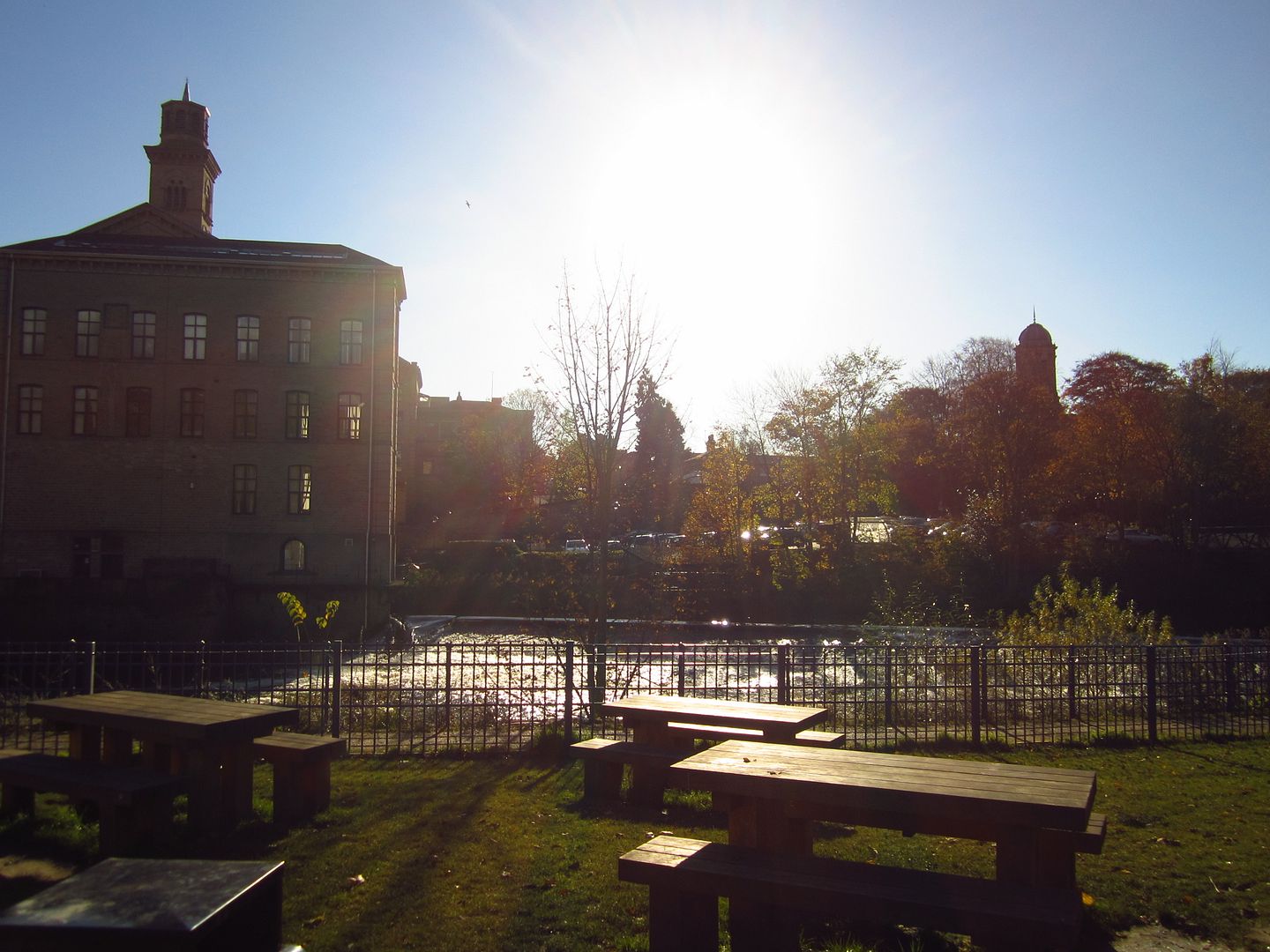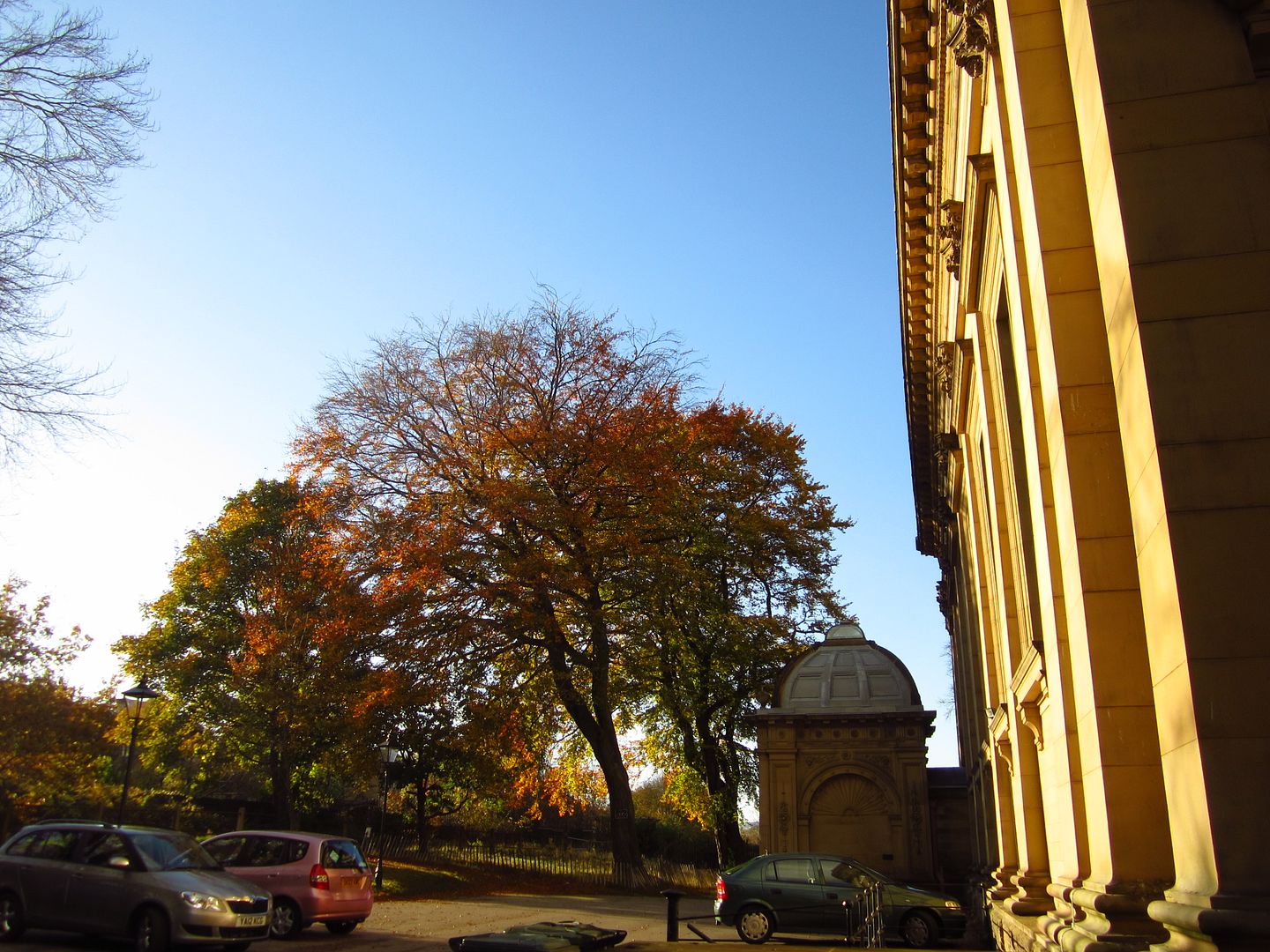 Playing in the park (and rocking a pram back and forth to convince baby that he DOES want to sleep) is hungry work so we bought pasties from the bakery to eat on the steps of the nearby church before getting the train home again. I'm glad that I had a go on the train with these guys as it meant I was well practised enough to go to Leeds on my own some days later. Progress!