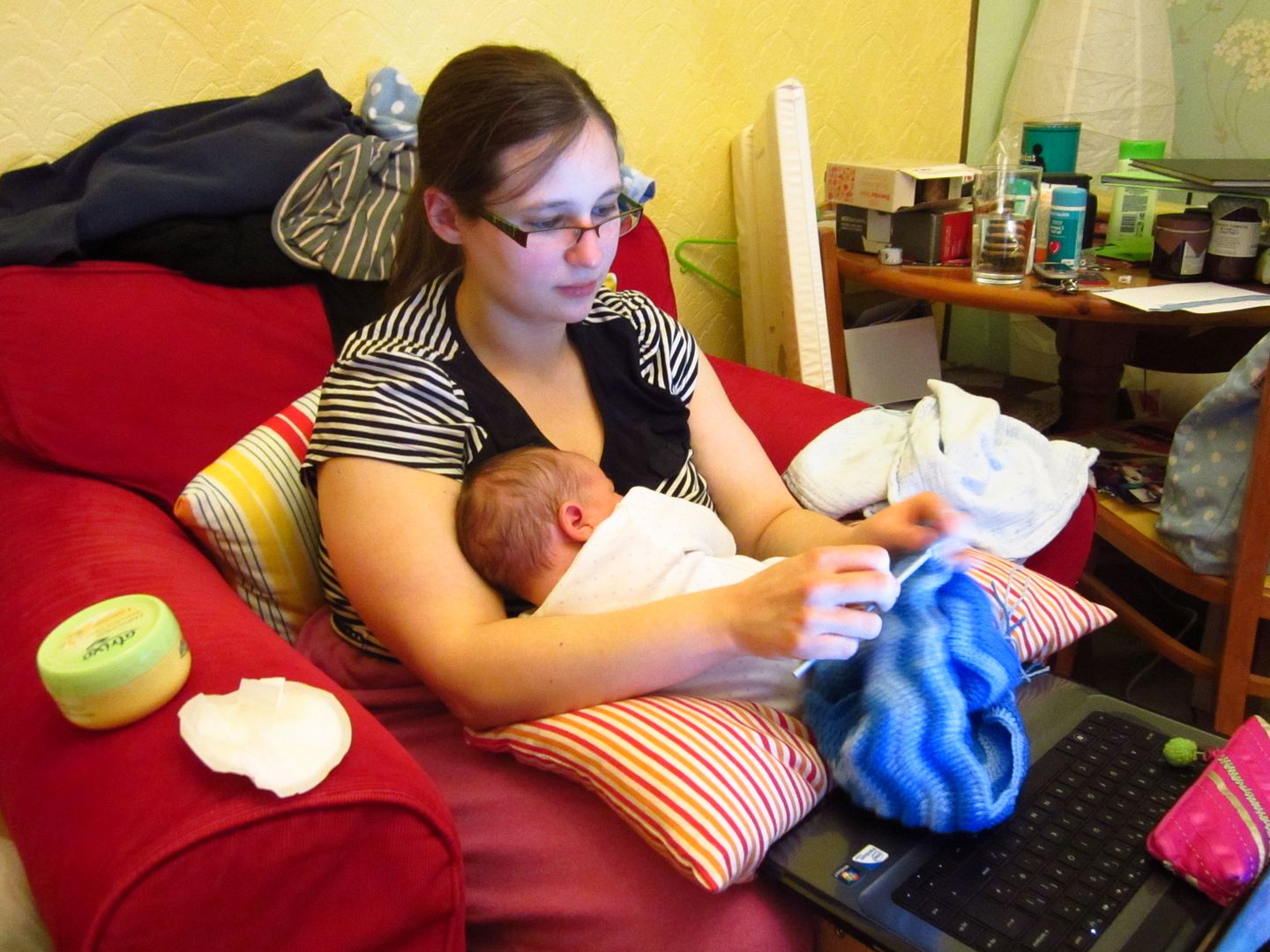 Baby likes to sleep on me and I let him do this for one of his naps during the day (or early evening) because I love it. I don't want him to think that this is the only place to sleep, or get so used to it that he won't sleep anywhere else so I sort of limit it to one. What's the point in having a baby if you can't have cuddles eh? Crocheting through sleepy cuddle time seems like a great use of time to me though! I can also crochet whilst he sleeps on my shoulder … if I support him with my arm, my hand is free enough to manage the yarn and hold the work. This works best when sitting on the bed and so I have been doing this while he drops off to sleep before settling him down for the night. He benefits from some extra snuggles after he has dropped off while I get to the end of the row ;-)
This is also how I blog (not right now as he's snoozing in the pram) … my laptop is on a stool next to my chair and as I'm an internet addict it's on almost all the time. When I feed him I just blog one handed. Easy peasy. I imagine this will change, but right now it works for me.
Tiny Tin Bird is one month old today, can you believe it? Also how annoying is it that "four weeks" don't equal a month? He was four weeks on Friday but he is one month today. I don't know which to celebrate!
Oh and to those who worry about me doing too much housework … please don't worry. I am not!