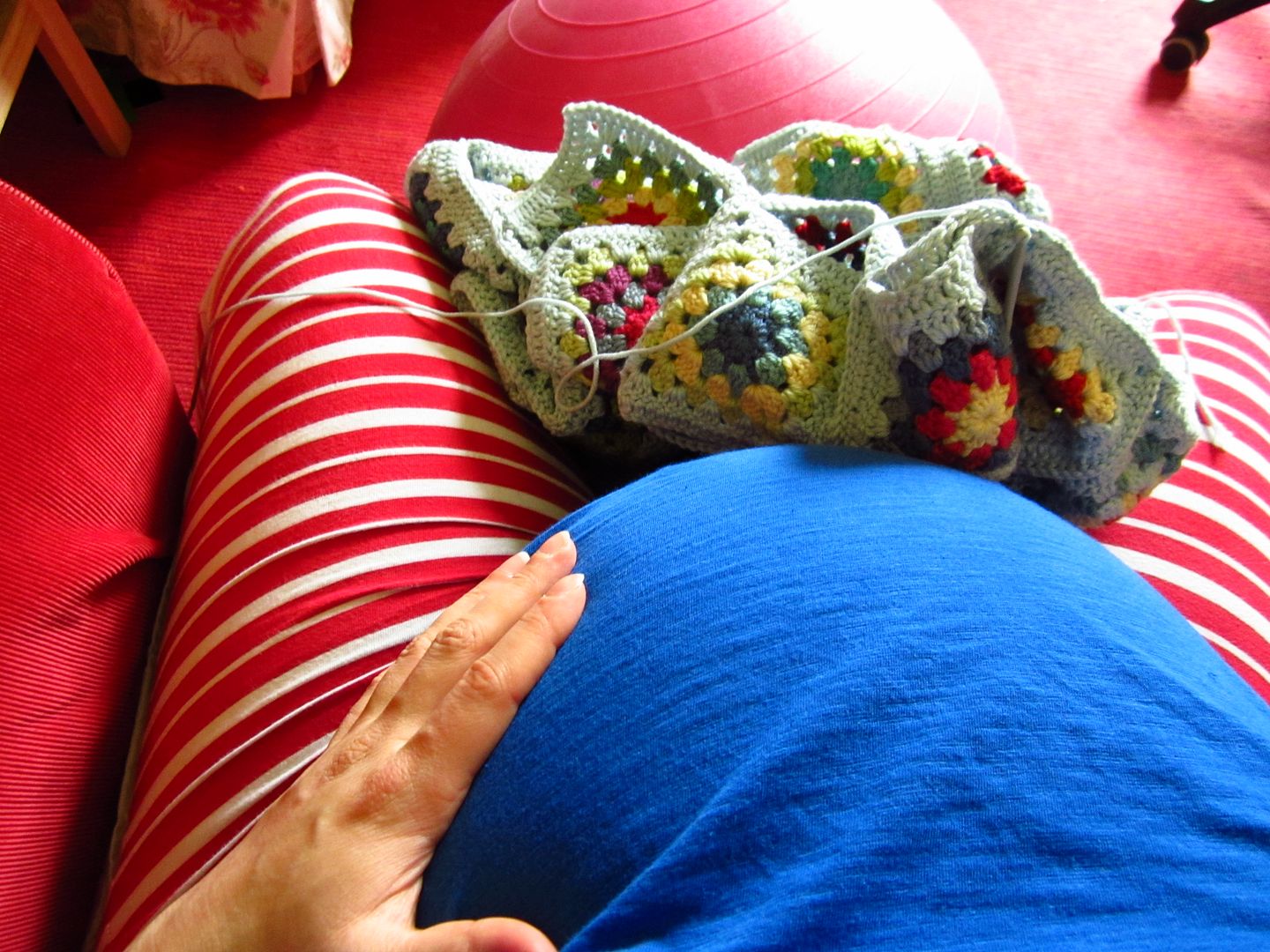 Each time I show a blanket or project where I have crocheted the granny squares together, I get comments asking what method I use. I am usually a bit surprised at this because I just assume that anyone who reads my blog has found it via Attic 24 and I just use Lucy's joining method really. Perhaps I get more visitors than I think that don't come via Attic 24!
Anyway, I have made a brief tutorial of how I join my granny squares, it's in the sidebar or you can use this link.
A few notes about the blanket that I'm making …
The pattern is the same one I used for my "Just for Me" blanket. It's an amalgamation of granny square patterns and I did a post a while back on the construction: Granny Squares.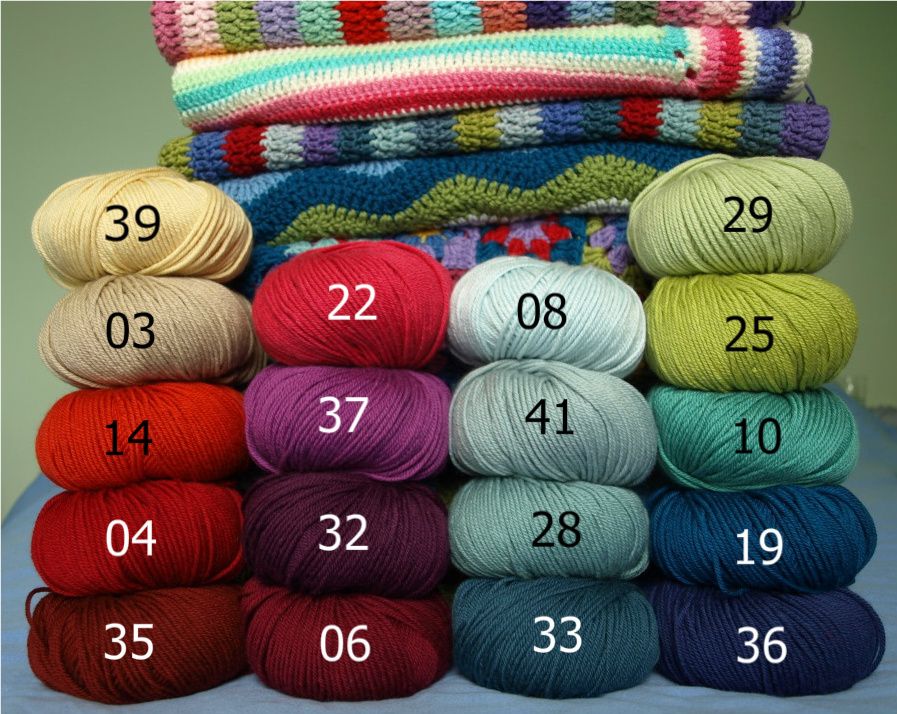 The yarn I'm using is Debbie Bliss Cashmerino dk, it is mainly leftovers from my ripple blanket with a pale blue outer colour. You can see the yarn shades HERE, sadly a lot of them are discontinued. The current shade card is here, however the site I use to check discontinued shades, Yarndex, is telling me that the whole range was discontinued in Spring 2012 which I hope isn't true!
In my Granny Squares blanket, I did not use the following shades: 35, 06, 41, 36 and only tiny amounts of 32 and 33 as they were too dark.
I also added shades 44 and 46 which were new shades this year but again Yarndex is saying that they were discontinued in the spring. (I am not sure that this is correct – perhaps if Debbie Bliss reads here she could confirm? heh.)
And finally, yes of course I will take photos of it all spread out, absolutely, but it's not finished yet and I don't want to put photos of it out like that until I've done the border. Sorry, but you'll just have to wait :-)
I am still intending to do a list on the right sidebar of all my finished projects which will hopefully answer questions and patterns and yarns used, but er, I haven't got round to doing it yet. I do put yarn & pattern information in the first post I do about a project as well, but I don't see the point in putting that information in each time I mention the project, it just gets repetitive and I don't want to have to list it all out each time. Sorry, but I just don't! I'll try to get working on the finished items sidebar. Let's see if I can get THAT done before baby arrives!
EDIT: Well it's done, all my finished items are now on the sidebar. I didn't realise I had so many. Also, it is so cringey reading through old blog posts!