My crochet is a bit hampered by my dodgy hands and wrists at the moment, but I definitely need SOMEthing yarny in my life. Blocking it is! It's much less fun than crochet, but as you can see by the state of my squares it is definitely a step I need to take in the making of this blanket.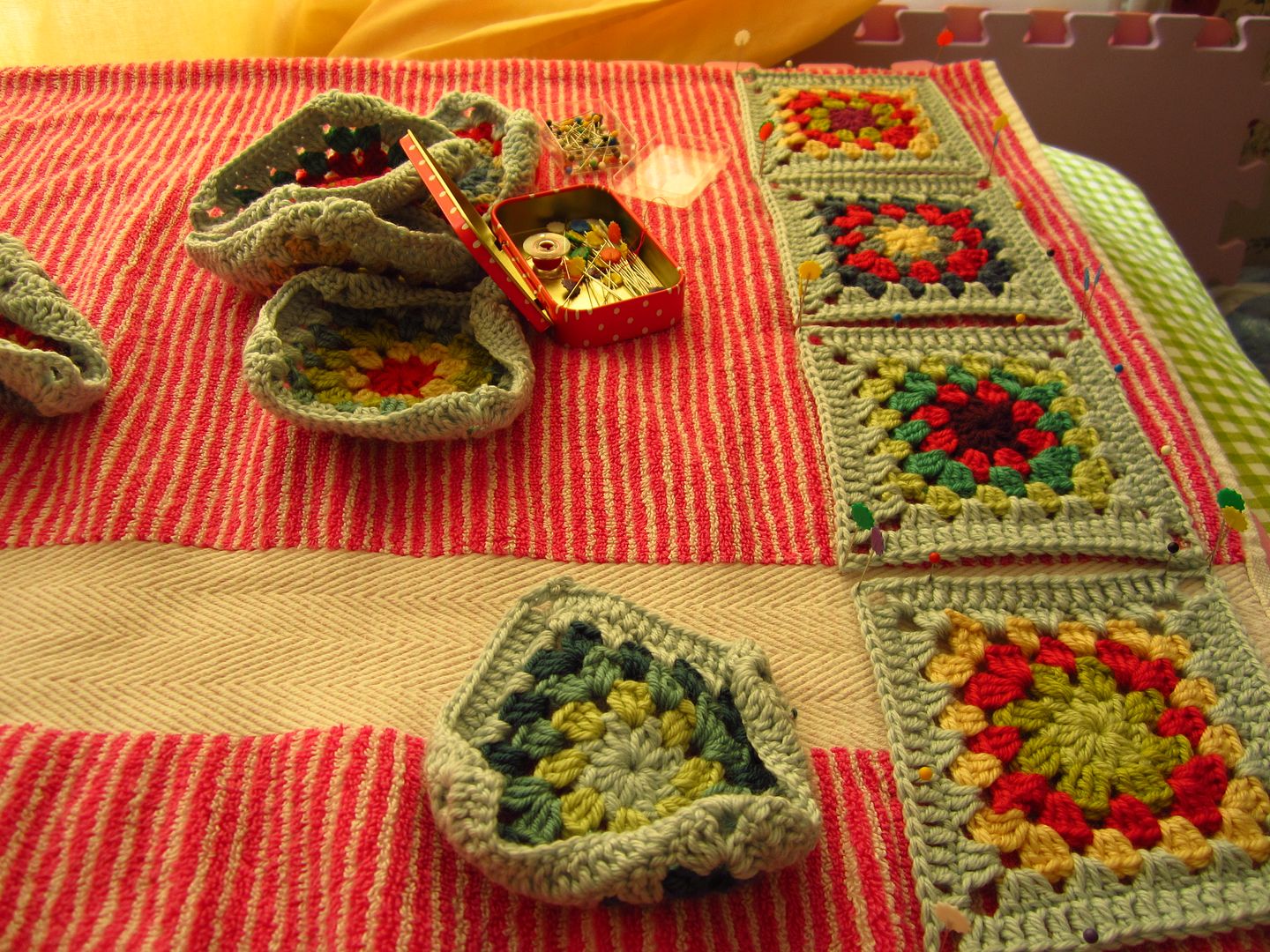 I started off using a tape measure to get an even square, but after a while I just went by eye as that was near enough anyway and they will settle down when I join them together. This is the first time that I've blocked the squares individually and as you can see, it really makes a difference.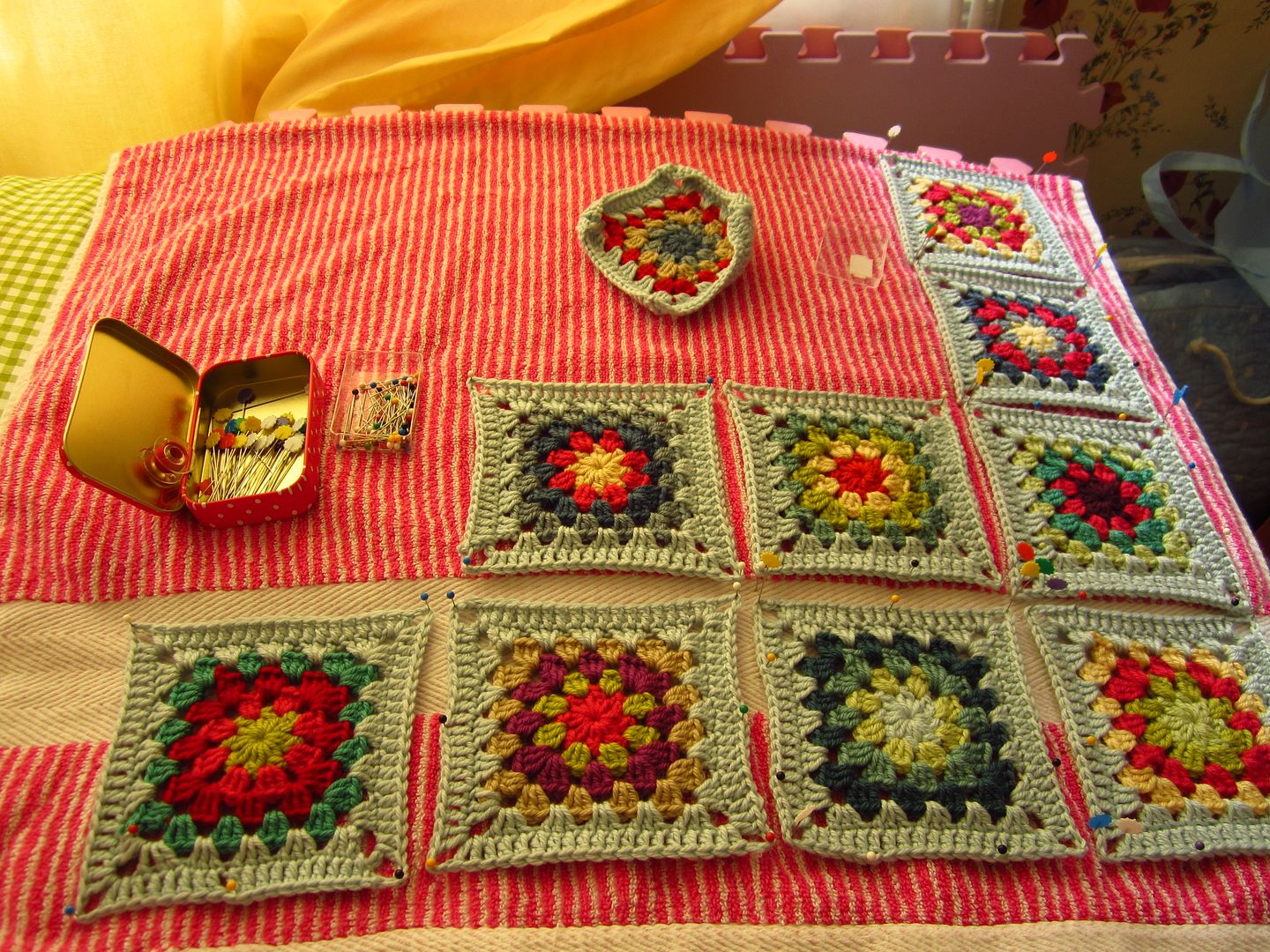 It is surprisingly tricky to work like this with a huge bump in the way. I have to pin 4 and then walk around and take a break before pinning the next four! The yarn is Cashmerino dk and it takes a very long time to dry thoroughly once you start blocking it. I've only blocked Rowan Pure Wool dk before, and that dries quite fast. I think the difference must be that the Cashmerino has a microfibre content, which is known for it's water retaining abilities (hmm, would probably get on well with my feet right now …). It takes more than 24 hours for me to block one set of these squares. It's so worth it in the end though.
I'm still not sure how many squares I need in total but I'm looking forward to starting to join them all together. I love this blanket, it's just how I imagined it to be :-)