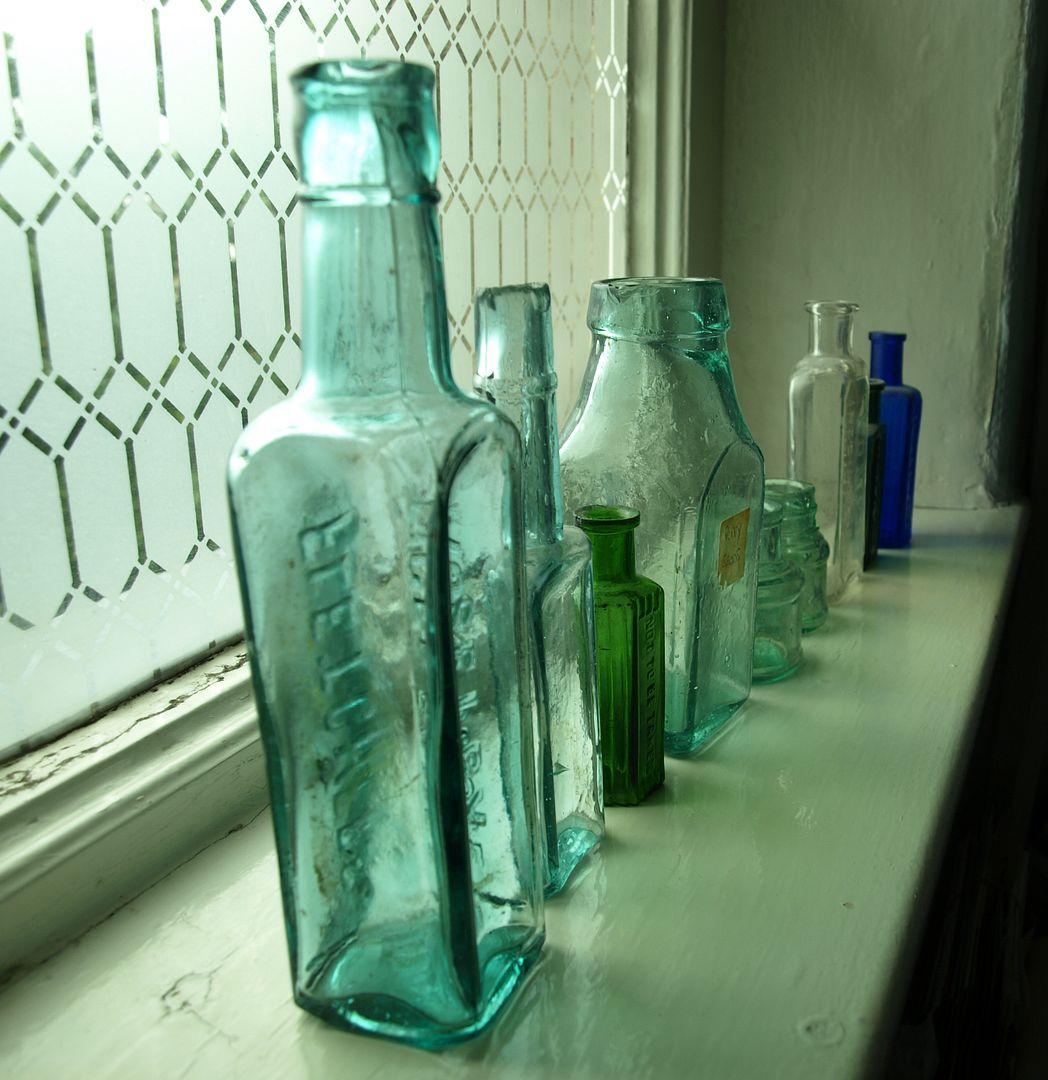 If I could bottle this feeling I think I could make a lot of money. The feeling of "I MUST get this cleaned/tidied/sorted RIGHT NOW and nothing will stop me". Bottled motivation! It's a bit unpredictable though, I need to be cleaning/tidying/sorting the baby's room and instead I find myself feeling that I absoLUTELY MUST get the inside of my kitchen cupboards washed and all the cans lined up. Or the bottles in the photo above. This is the little windowsill at the top of the stairs and up until now it's had various packets of screws/nails/shims on it, along with a couple of jugs and the tall glass bottle. I don't think I've cleaned it since we moved in as it was a "work area" and there are some cleaning battles that aren't worth entering. The tall bottle also had a dead dahlia in it from erm, last September, and every weekend I thought "hmm, must clean that windowsill". But never did. Until now. Now it is DONE. It is cleaned and scrubbed and prettified with bottles that look lovely when the light shines through them in the afternoon.
I'm not sure whether doing things like this is just another form of procrastinating from doing the baby's room but I just get these moments of intense "I CANNOT have this baby while I still have folders full of university stuff that I need to recycle!" or, "I CANNOT have this baby while I know the cupboards need cleaning!".
Or perhaps (and this has occurred to me a few times) I'm just really dirty and I'm finally becoming competent at housework? Who knows, either way I'm enjoying the results.