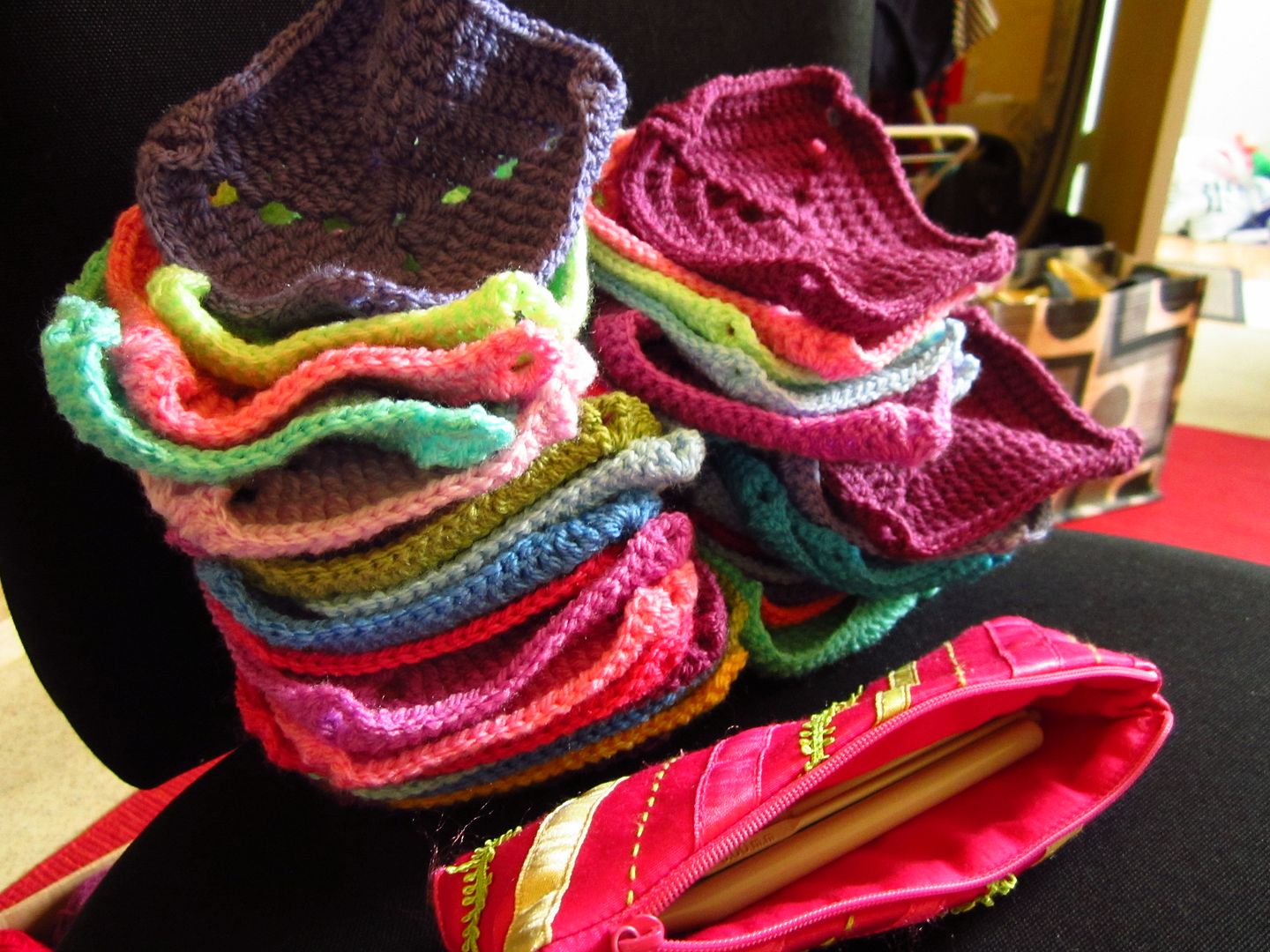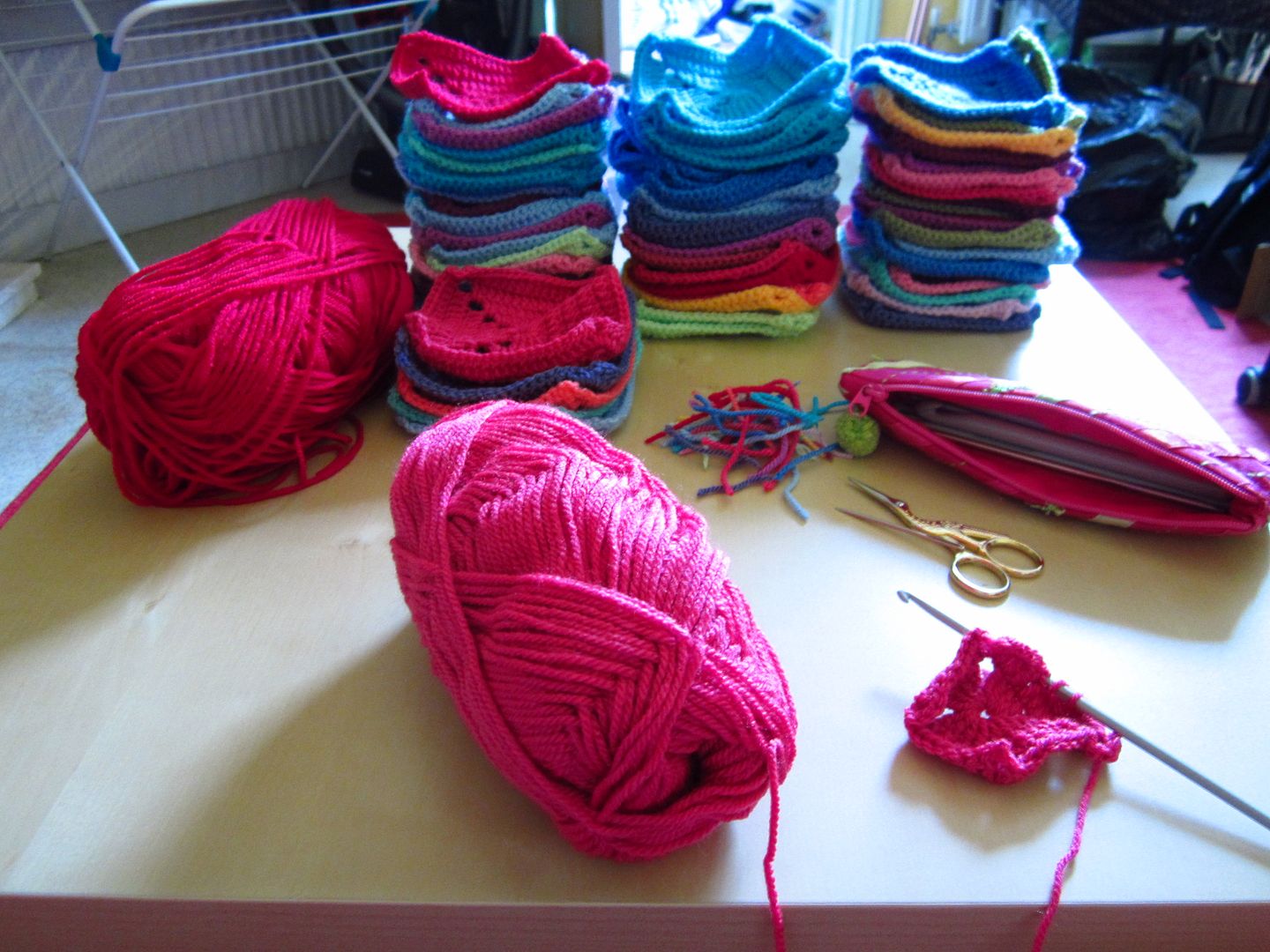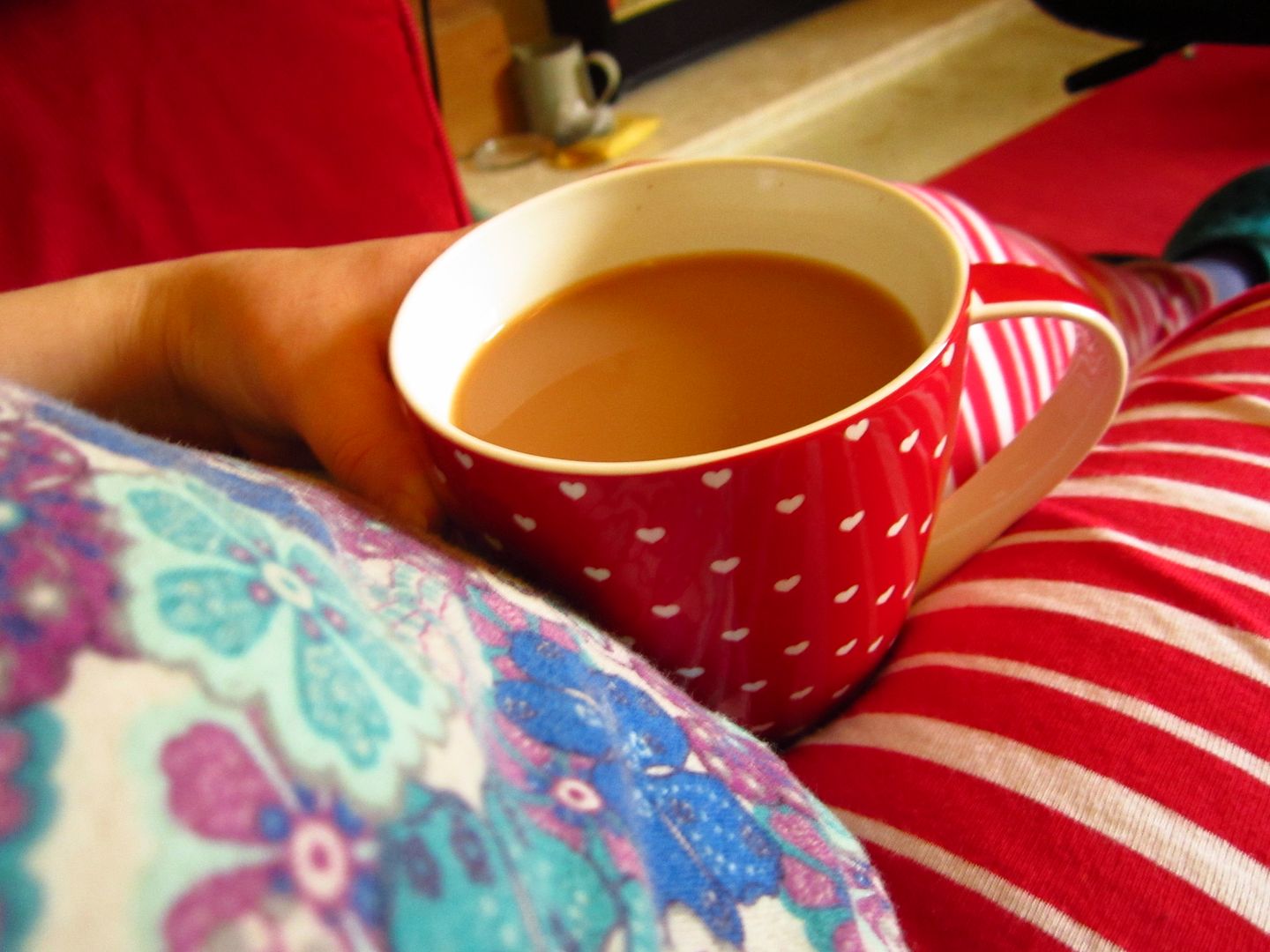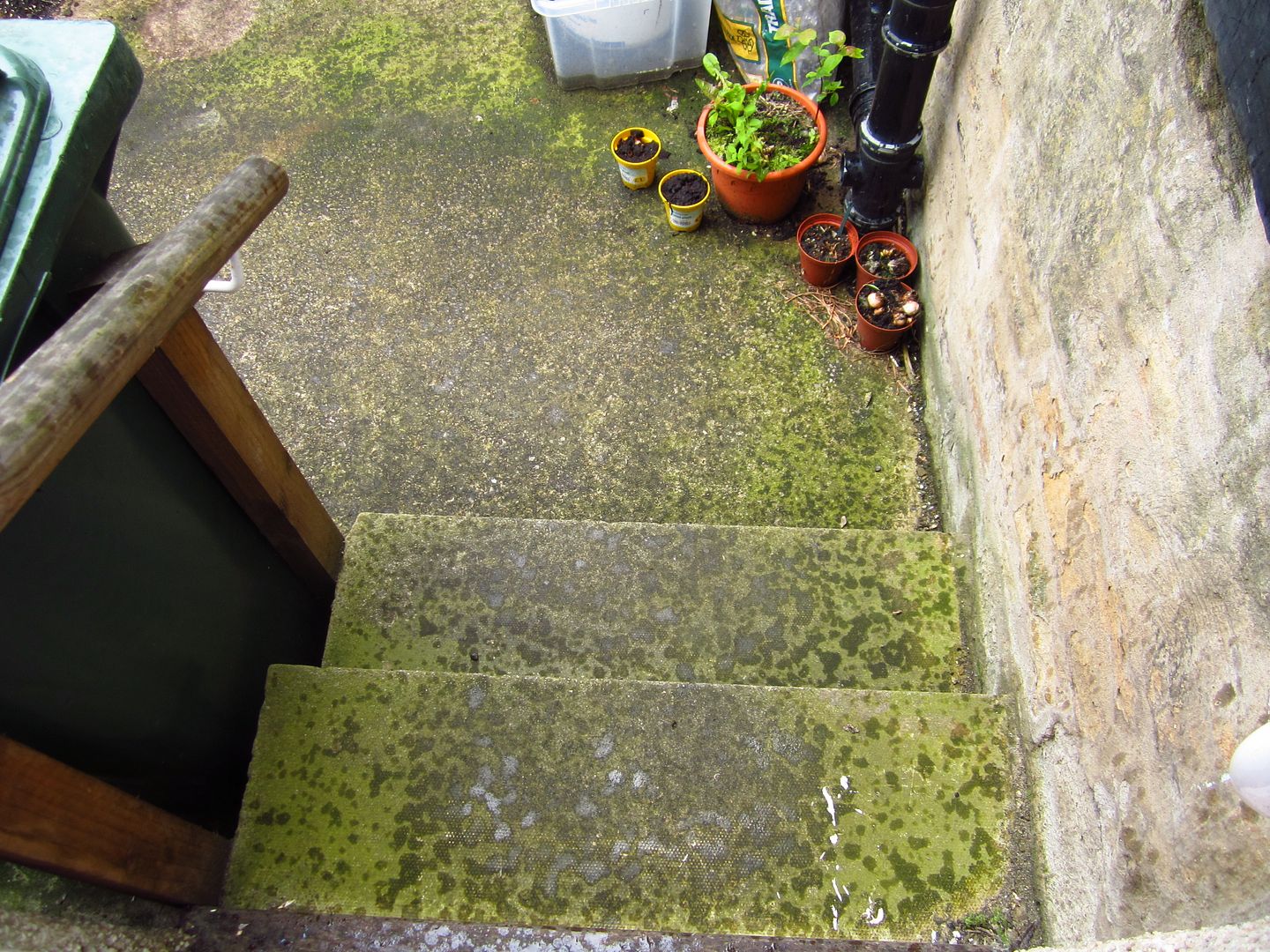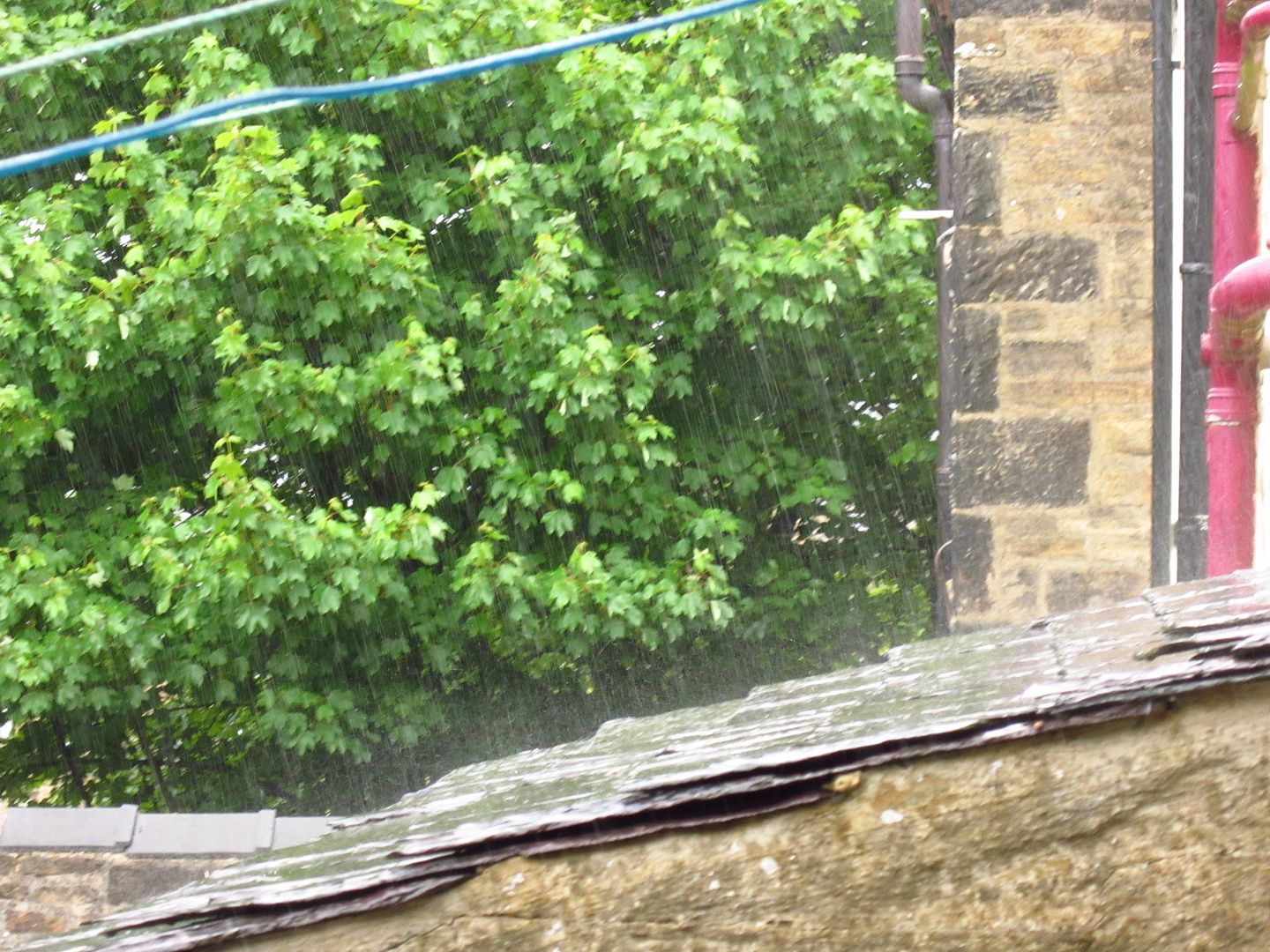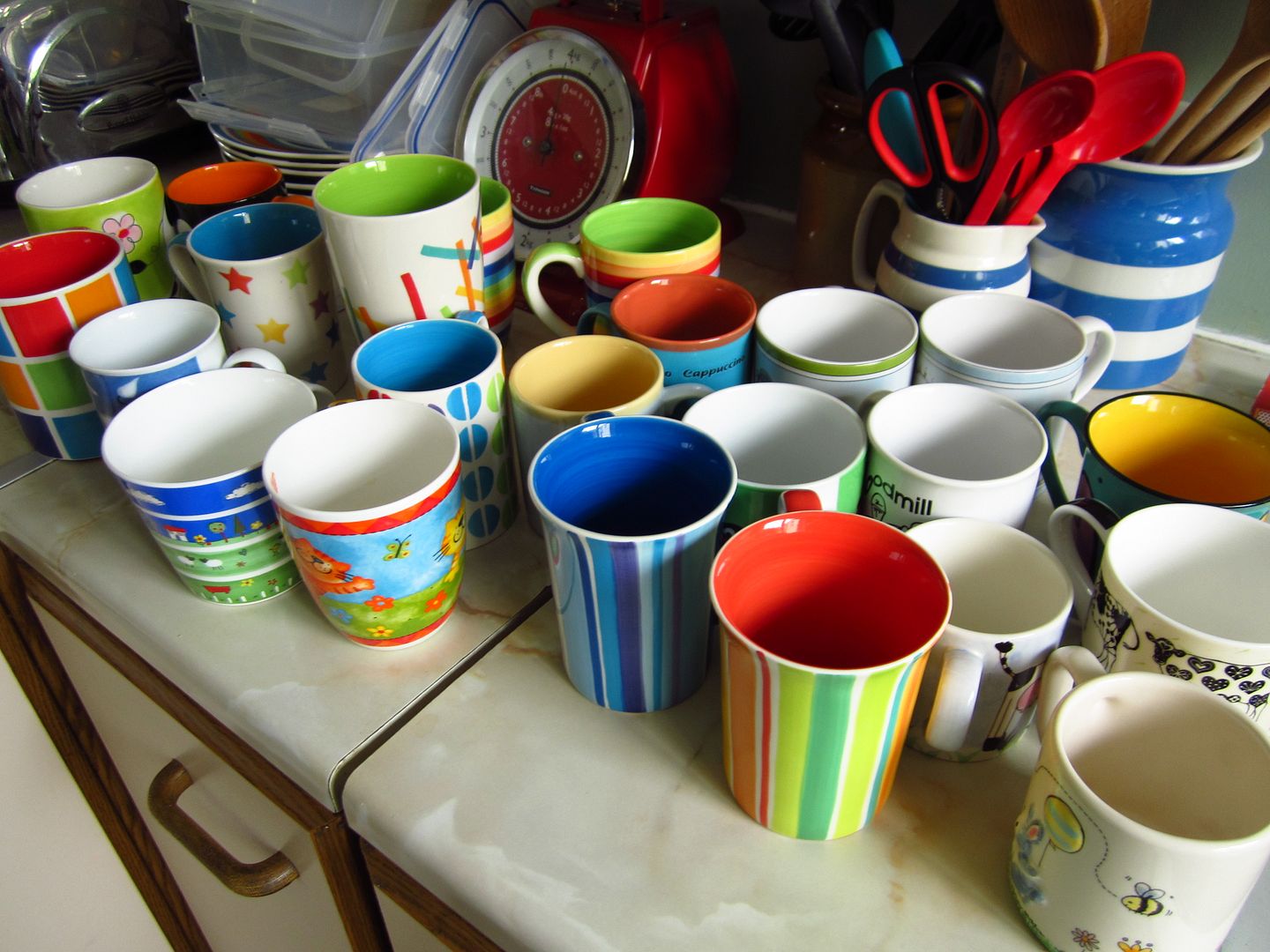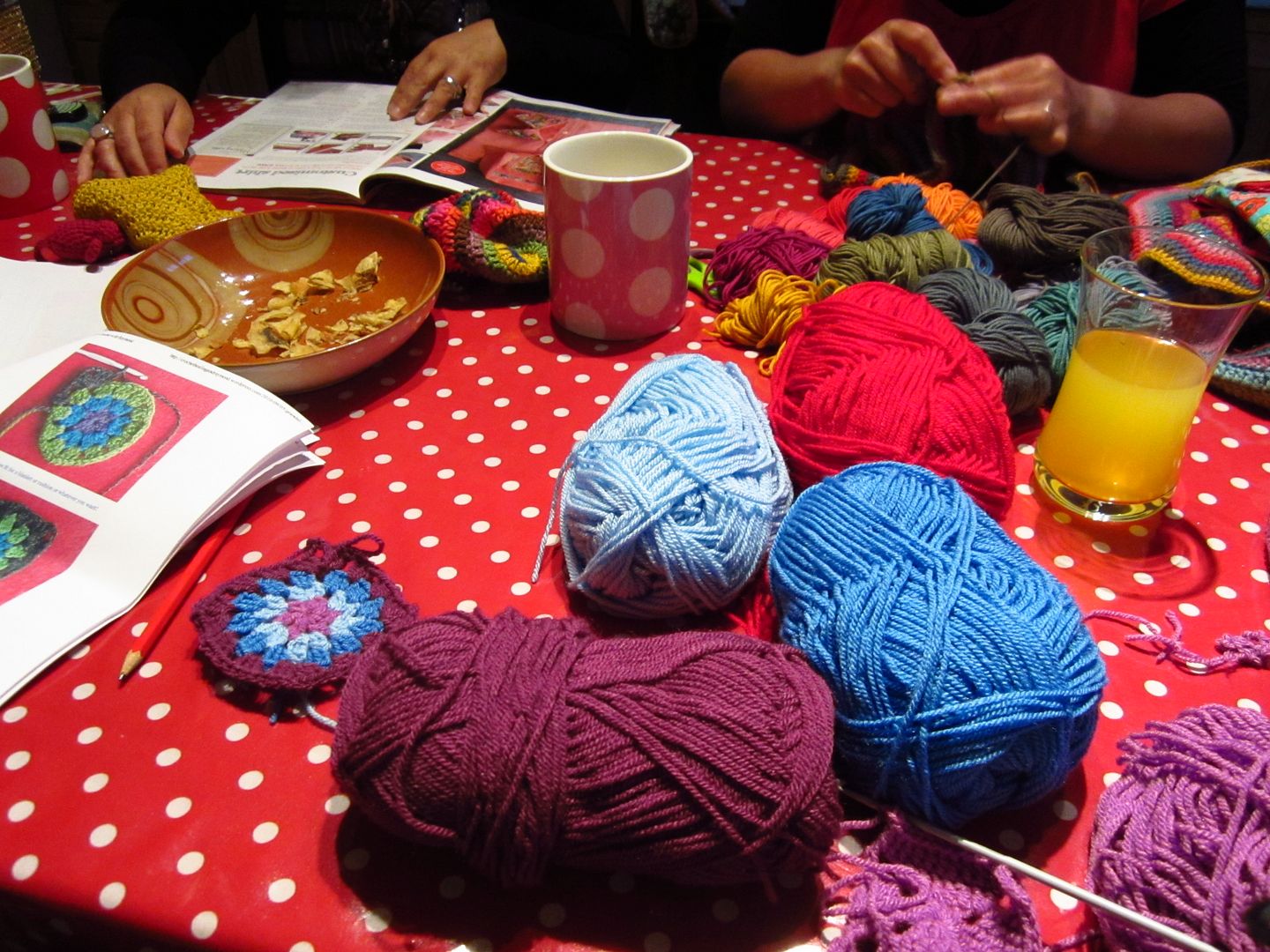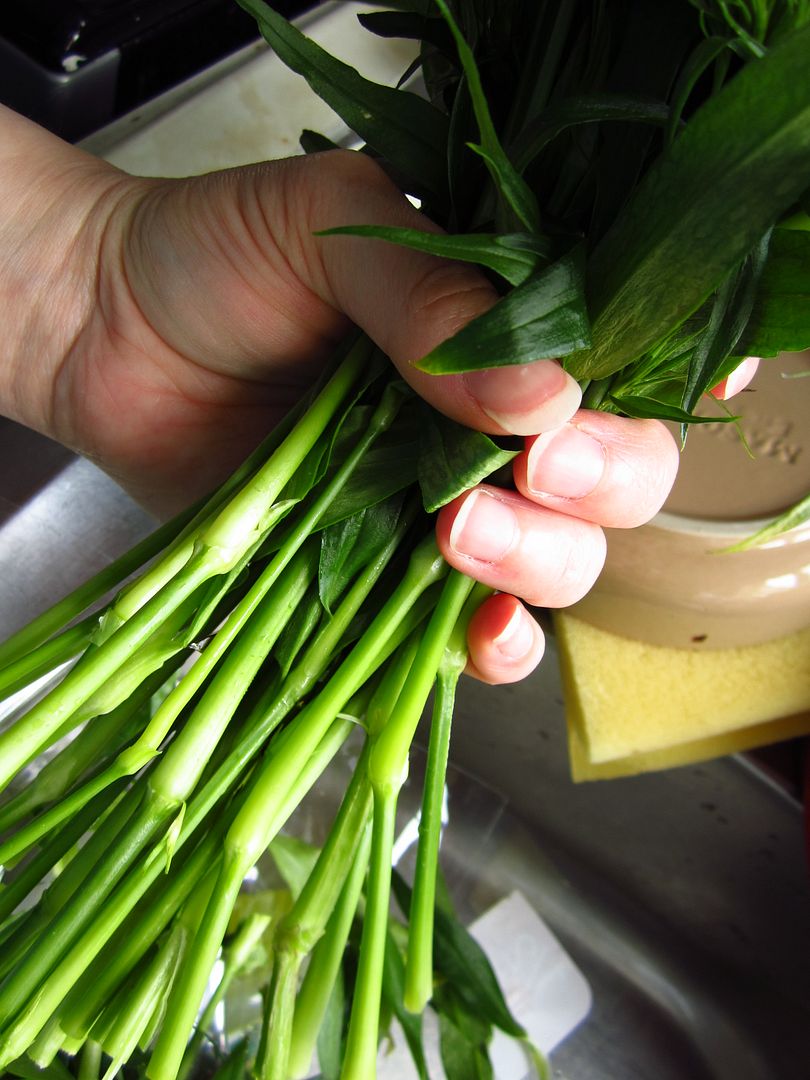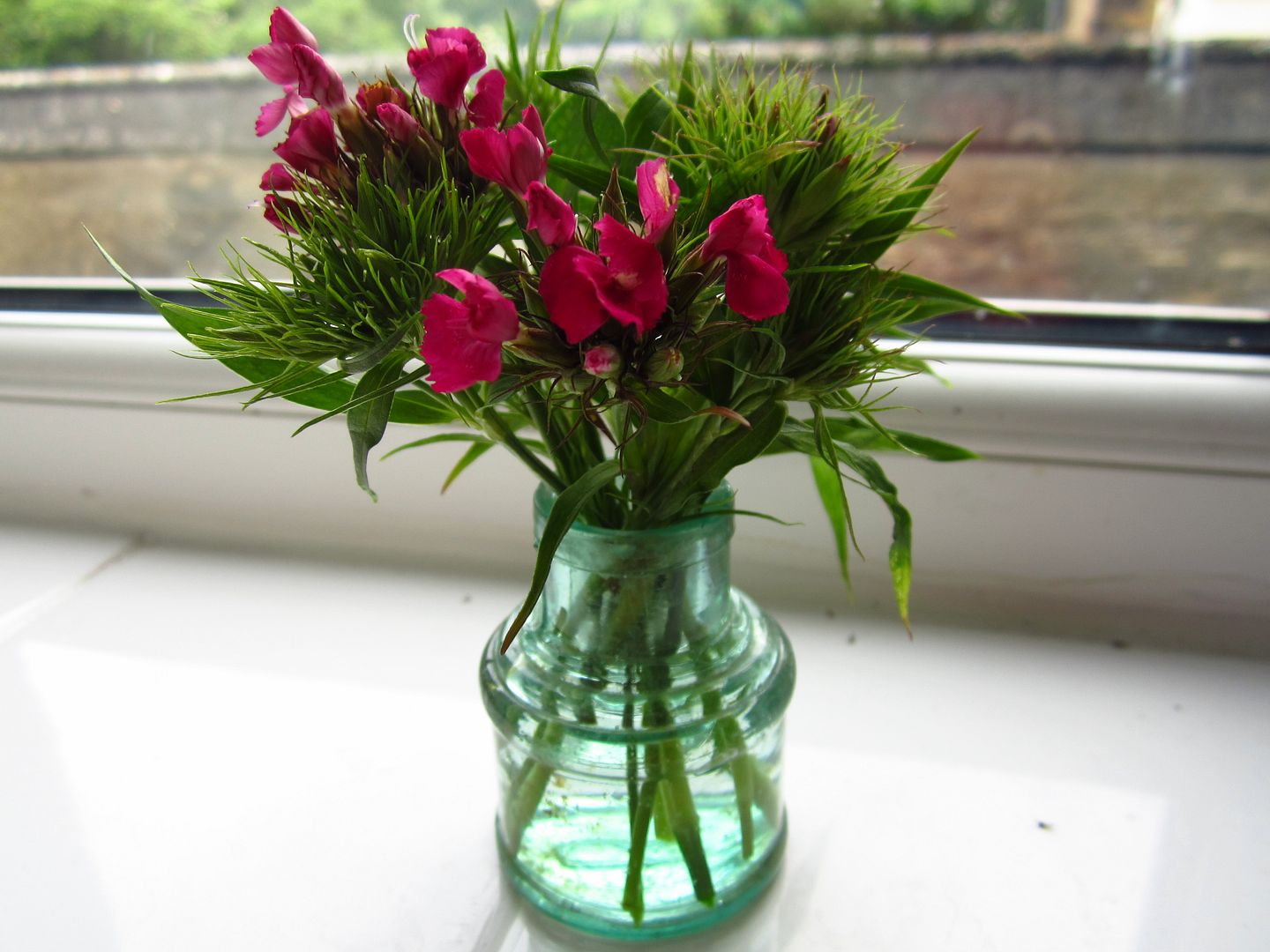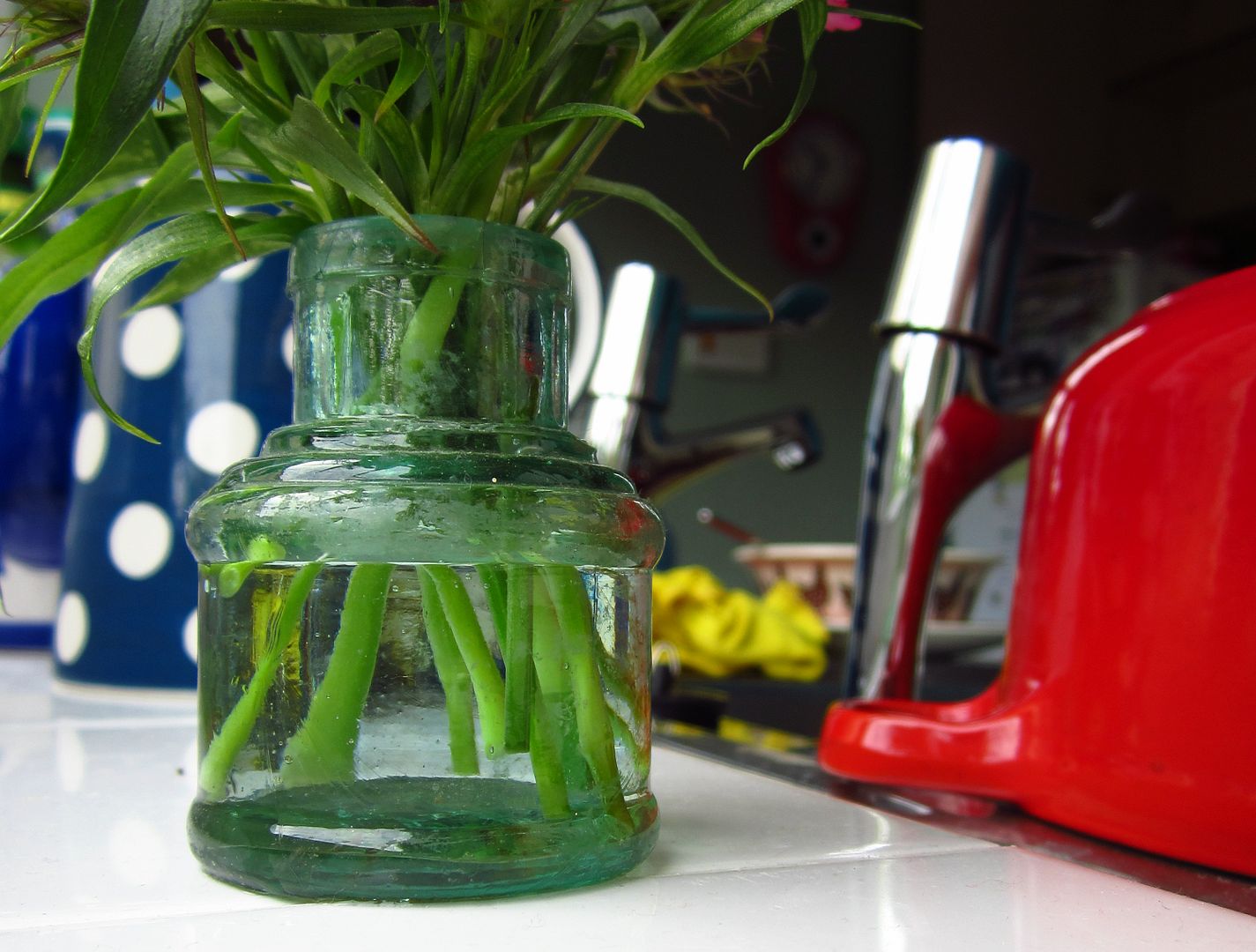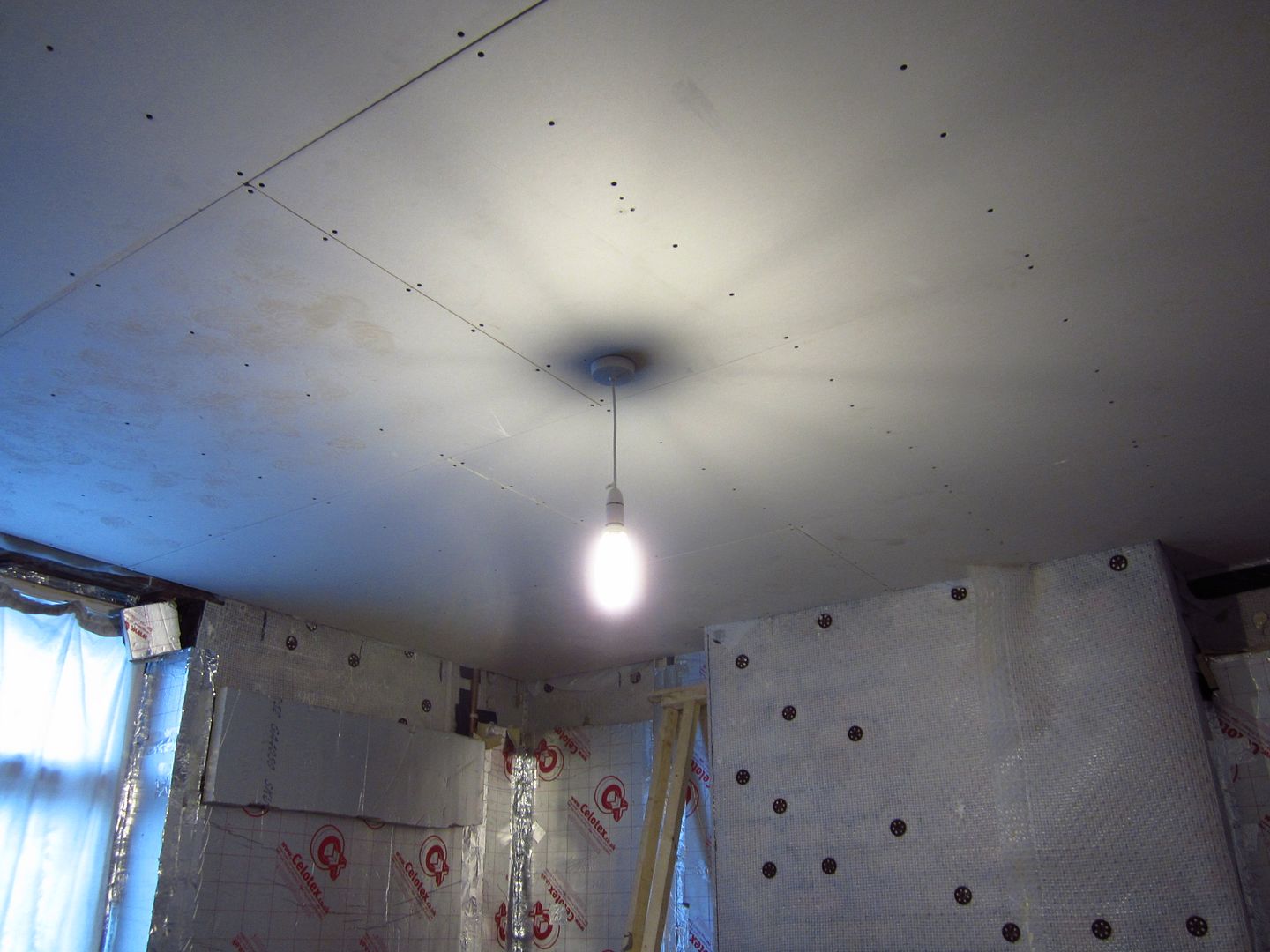 Yesterday I got up at ridiculous o'clock in the morning (otherwise known as 5:10 am) to catch the train all the way down the country to stay with my family. It's my two weeks holiday from work so I have a lovely long stretch of relaxing in front of me. Funny thing with the train though: I was texting Rach while I was on the train and I mentioned that it had stopped in the middle of a big corn field, she replied "so has mine!" and it was only then after half an hour of texting that we realised we were on the same train! I was alighting at Doncaster for my connection (oh so much nicer than changing at Birmingham New Street!) so no time to pop down to her carriage and say hi.
I thought I'd share with you a few snapshots of my past week because I am enjoying documenting small things at the moment, I think it has to do with wanting to preserve all of my pregnancy days and what we did during them.
Here we have sneaky crocheting early last Saturday morning, then Andy came down and brought me a little table to use because he wanted his desk chair back (selfish or what?) and then also brought me a cup of tea (aw). It started to rain heavily all of a sudden with no warning at all, the rain was just THERE and was immediately bouncing off the roof.
I have continued with my sorting out and progressed to all of the cups in the cupboard above the fridge that have been there since we moved in. About half of those are going to the charity shop.
On Monday night we had crochet at my friend's house, I helped her learn a new granny square and made a few solid squares to add to my pile. I have 87 now so only 13 to go. Then I can join them!!!
I bought some Sweet Williams and stripped them of all their lower leaves before putting them into a jug that I had forgotten that I had (it was in the cupboard with all of those mugs!). I don't know about you but I think that Sweet Williams are the stinkiest things ever when you leave the leaves on and they sit in the water. Putrid and gross! I always make sure I put the extra effort in and peel the leaves off first.
I put the spare flowers in a tiny ink bottle. I just LOVE the colour of the glass and the photo of all the stalks in the bottle just really does it for me. Love that photo.
On Sunday, Andy's mum and her husband visited. She helped me with some sorting and cleaning and I found a lovely elephant card while we were going through a box of paperwork. I'd love to have it as a print on the wall for the baby's room so if you see it anywhere (which I realise is unlikely) do let me know!
The most amazing thing that happened last week though was that Andy and his stepdad put the ceiling up in the lounge! How fab is that? It is beginning to look like a room again now, I am so happy!
xxx