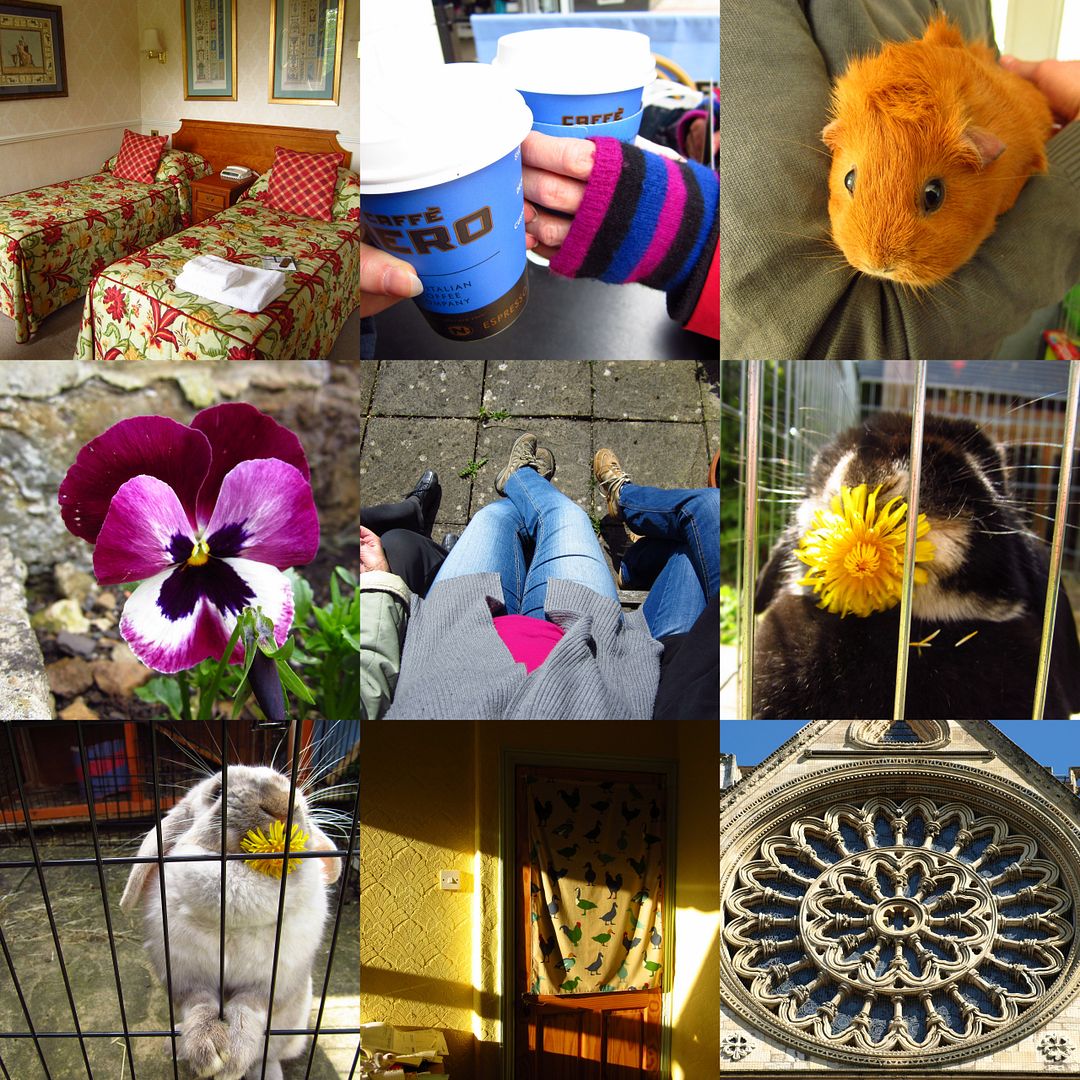 I think I must be running a "How late can I post my previous month's mosaics?" competition with myself. January, February and March all had their mosaics posted in the same month, April's was slightly late but I think 11 days into the next month is slightly pushing it. On the other hand, I decided from the start that I would not make it a chore and my aim was simply that each month would have mosaics made and that I wouldn't miss one. So far, so good!
May was jam packed full of goodness. Yes we had some dodgy weather at the beginning but we also had fabulously HOT weather towards the end. I crammed a lot of activities into May; it seemed like a very long month that was over very fast as well. I think it's true that time flies when you're having a lovely time.
So let's see … We started off with coffee and a visit from Jenny and baby Jack (no photos from this as I was too excited) and then my Mum and Grandma came to stay in Ilkley. We had a LOT of Caffe Nero drinks and a lovely although cold trip to Grassington. I went back with them in the car and had a bit of a break. We spent time at my Grandma's house, had cuddles with Betty and Treacle guinea pigs and made the rabbits eat flowers. I returned home and snapped evidence that the sun does shine into our dining room on occasion. At the very end of the month I took a solo trip to York, and took some photographs that I'm super pleased with.
There were … raindrops on plants, a visit to Limes Farm, the train back home. Andy bought me tulips as a surprise, and we spent two days battening and levelling the ceiling in the lounge. That day was also the first day that Andy felt the baby move :-D I got hit by the nesting bug and scrubbed my sink with a toothbrush and bicarbonate of soda. It was so clean and shiny that I took a photo! We also went on some lovely evening walks and ate ice lollies. I spent a happy evening with my hooky friends.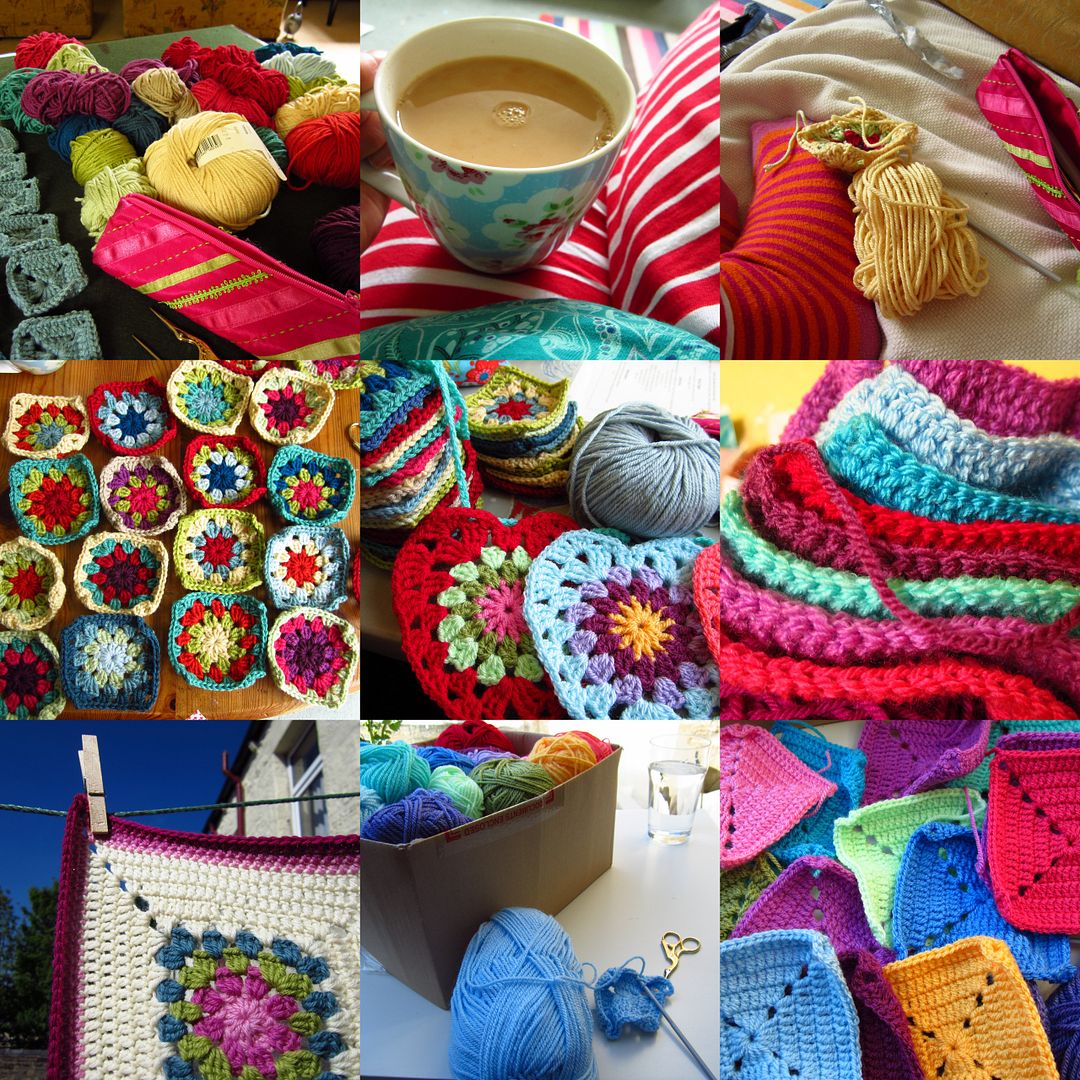 On the crochet front I started my blanket for my baby, received some beautiful bunting from Jacquie when we met for the first time (with Lucy as well) and then I started another squarey project. I enjoyed crocheting outside as well. I also finished the border on the "just for me" blanket and took some photos (although no close up for some reason!) which I need to write up.
All in all, what a fabulous month May was. I'd do that one again for sure!