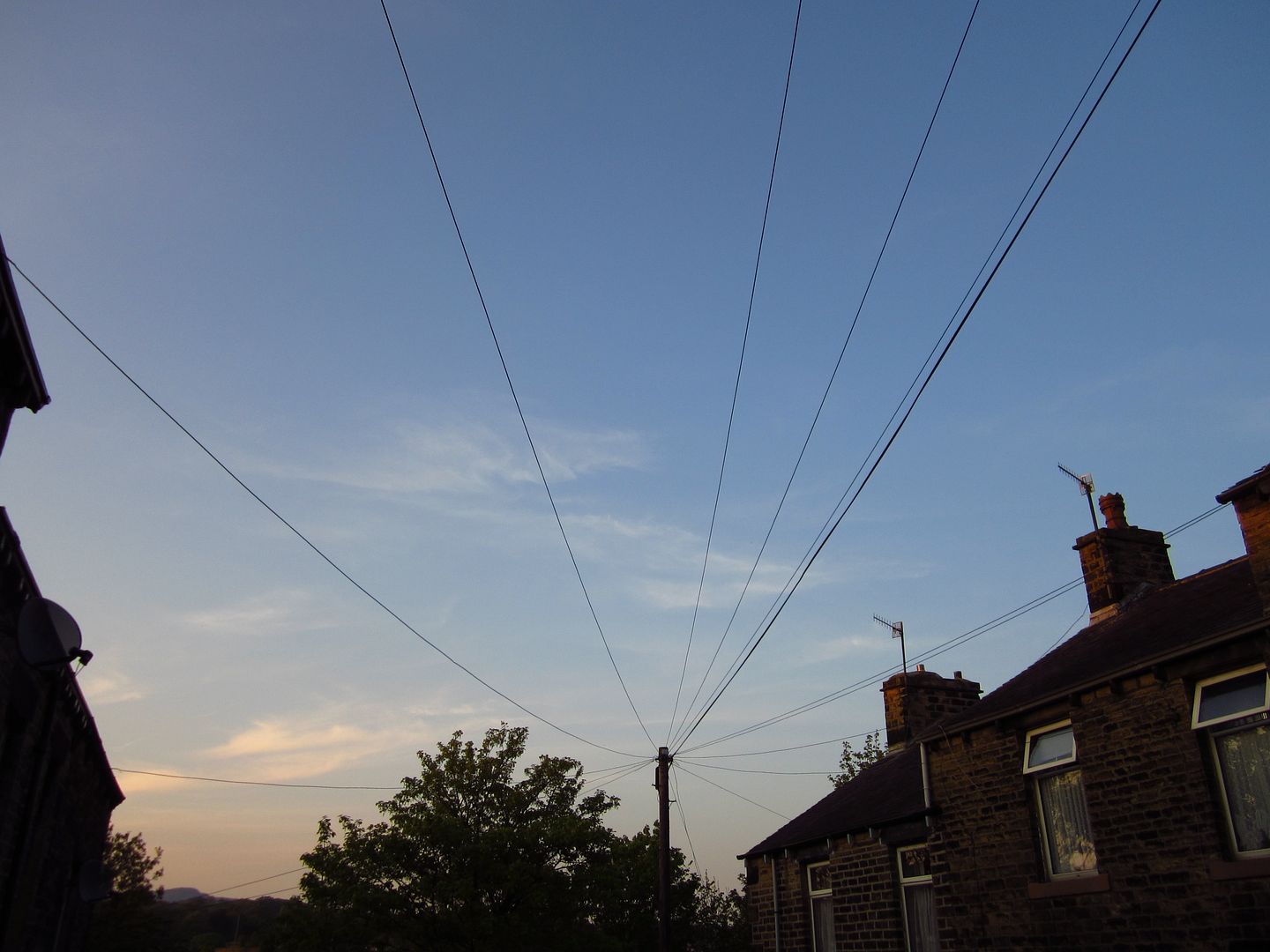 We've been taking advantage of the lovely evening these past two weeks. Things had been feeling a bit like "All we do is WORK!" and "We never have any TIME to do anything nice!" lately, what with overtime and working on the lounge. On the spur of the after-dinner moment we went for a walk around our neighbourhood and it was a great thing to do. We both enjoyed stretching our legs, chatting to each other (not that we don't chat at home but it's different isn't it, chatting together in the pub or on a walk or in the car as opposed to just being at home) and the fresh air before bed. We both slept better too!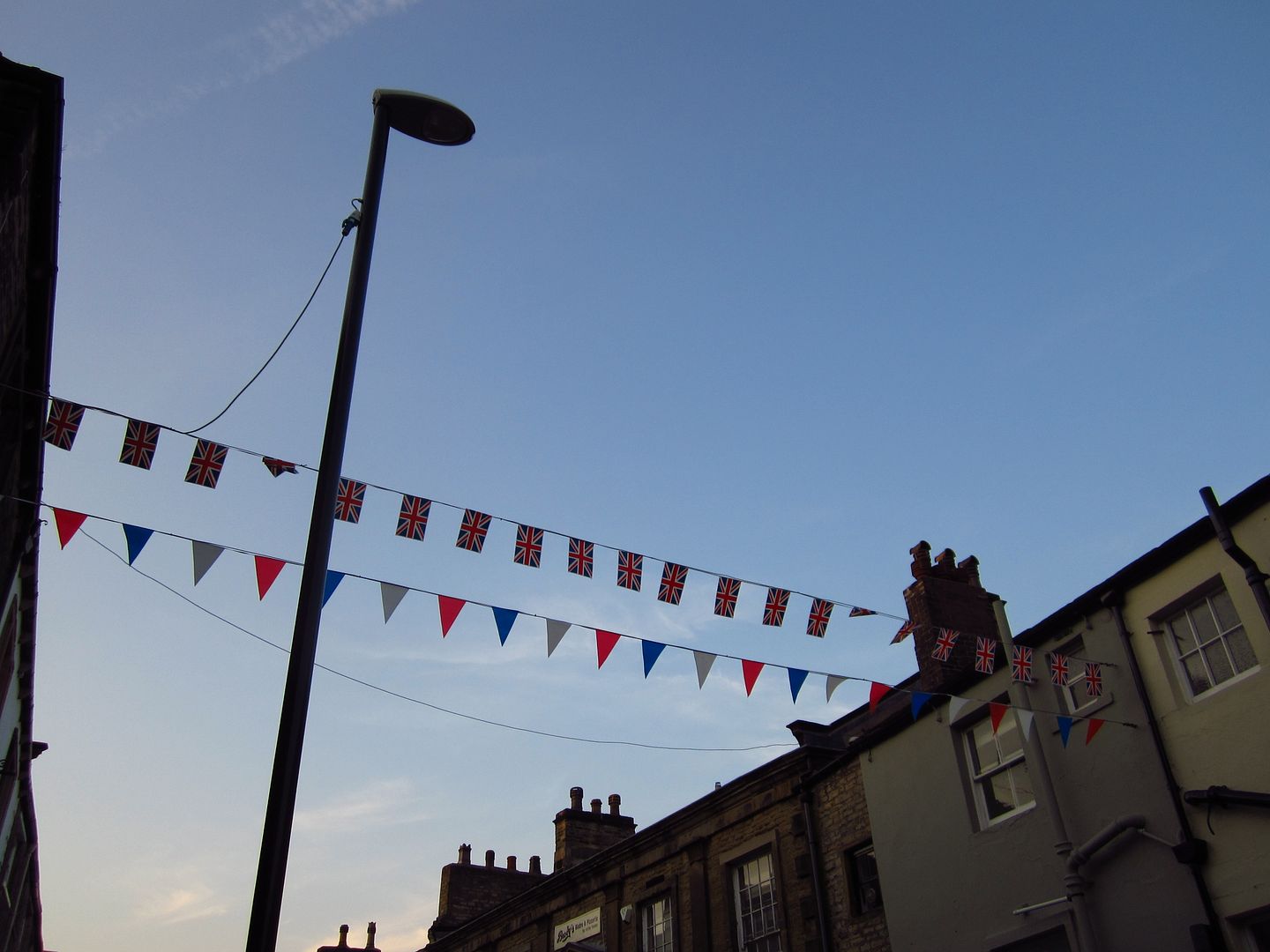 As you can see, our town is getting ready to be patriotic and celebrate the Queen's Diamond Jubilee. I'm not sure what's going to happen next year, perhaps we'll all get bunting withdrawal after the Royal Wedding last year and then the Jubilee this year. (We have to decorate our department at work. I have a Queen's face mask to wear. Lovely.)
We headed down the high street and over the canal bridge. Across the road and down by the canal again. One of our usual walks, around under the castle. Oh it's so green and fresh down there!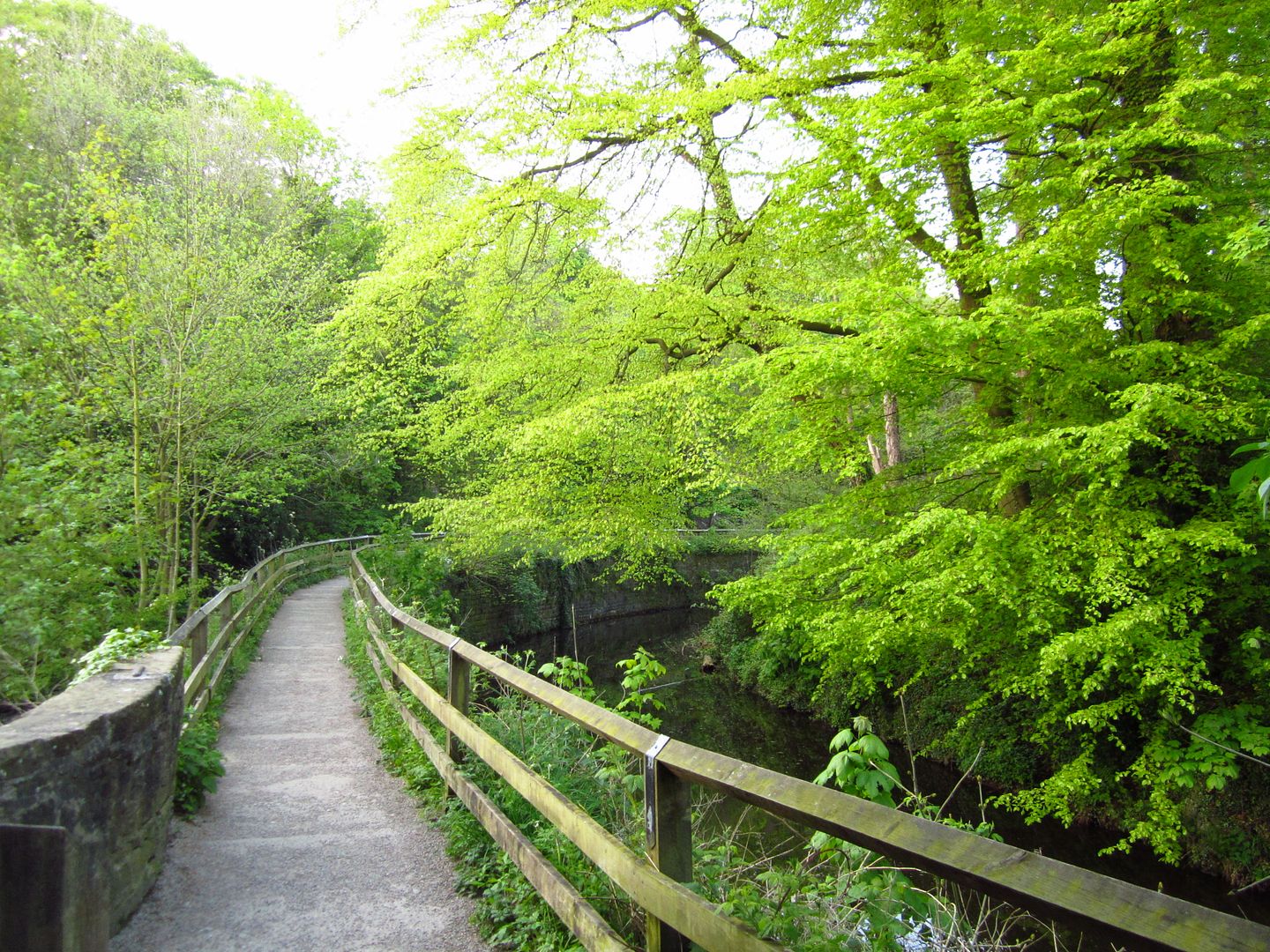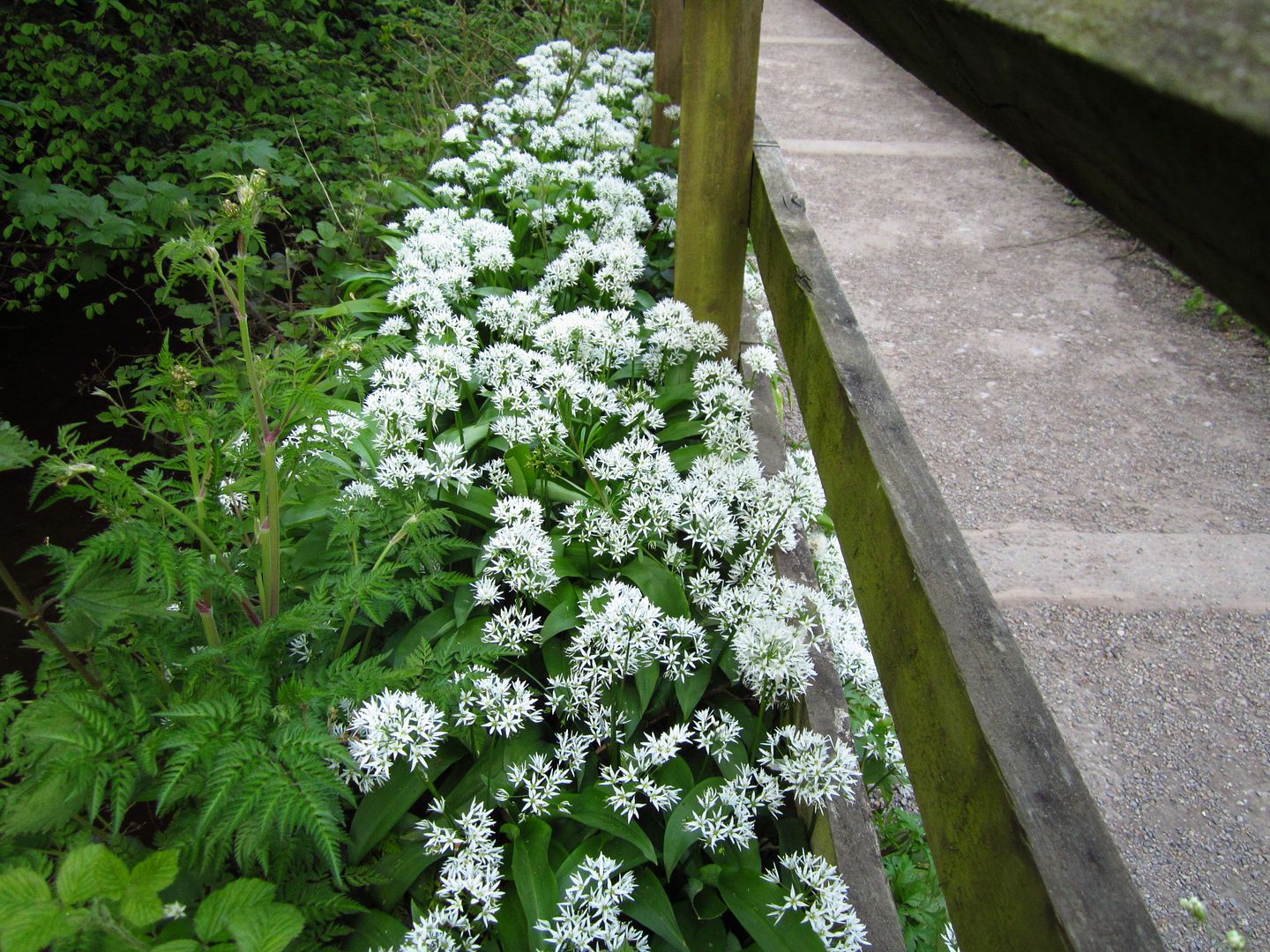 The wild garlic is at it's peak, tonnes of it everywhere. It smells gorgeous. The flowers remind me of snowflakes.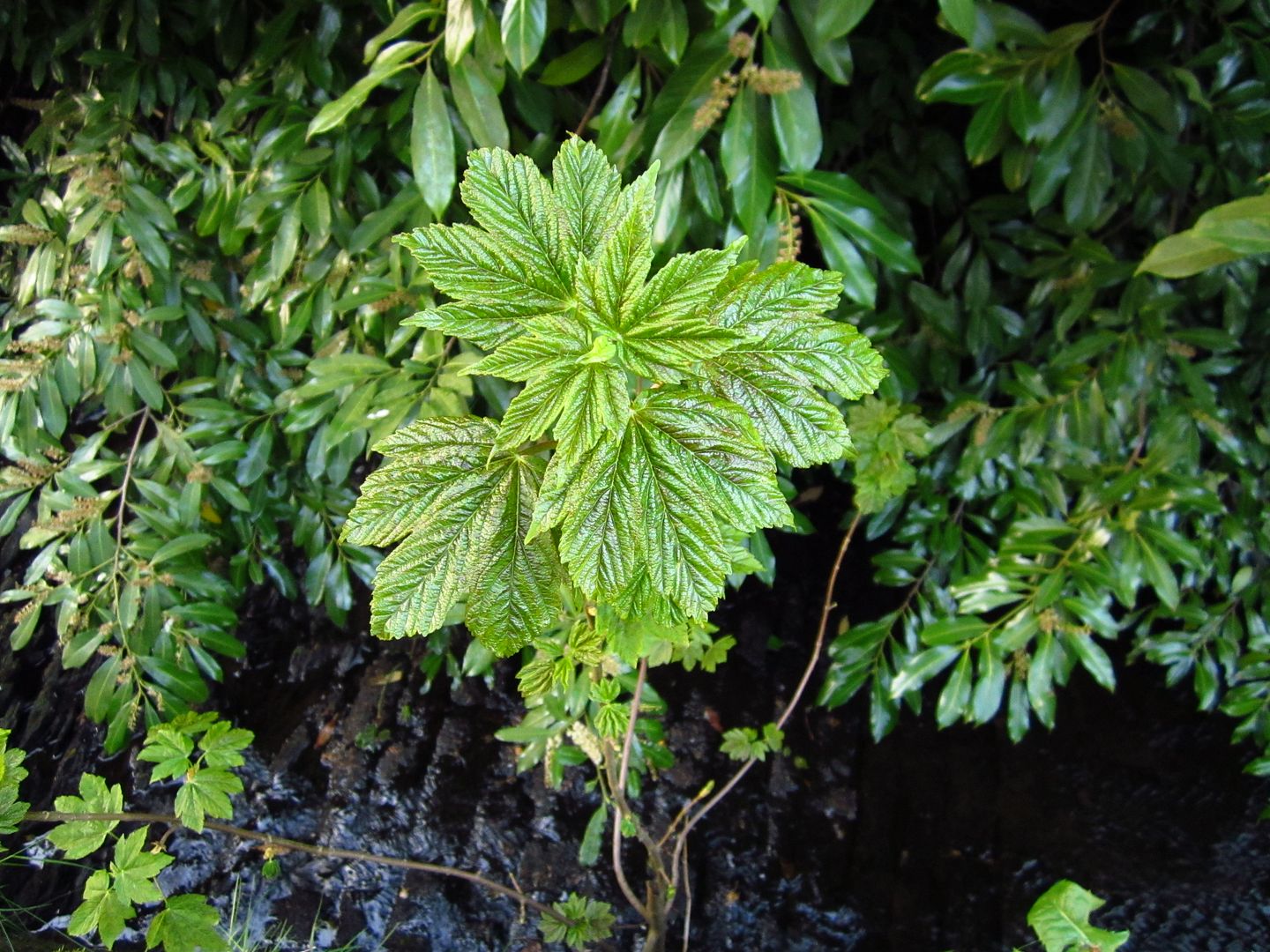 The stream is quite dry at the moment with only a trickle of water. This sycamore is making the most of it, growing very tall before sprouting leaves trying to reach the light.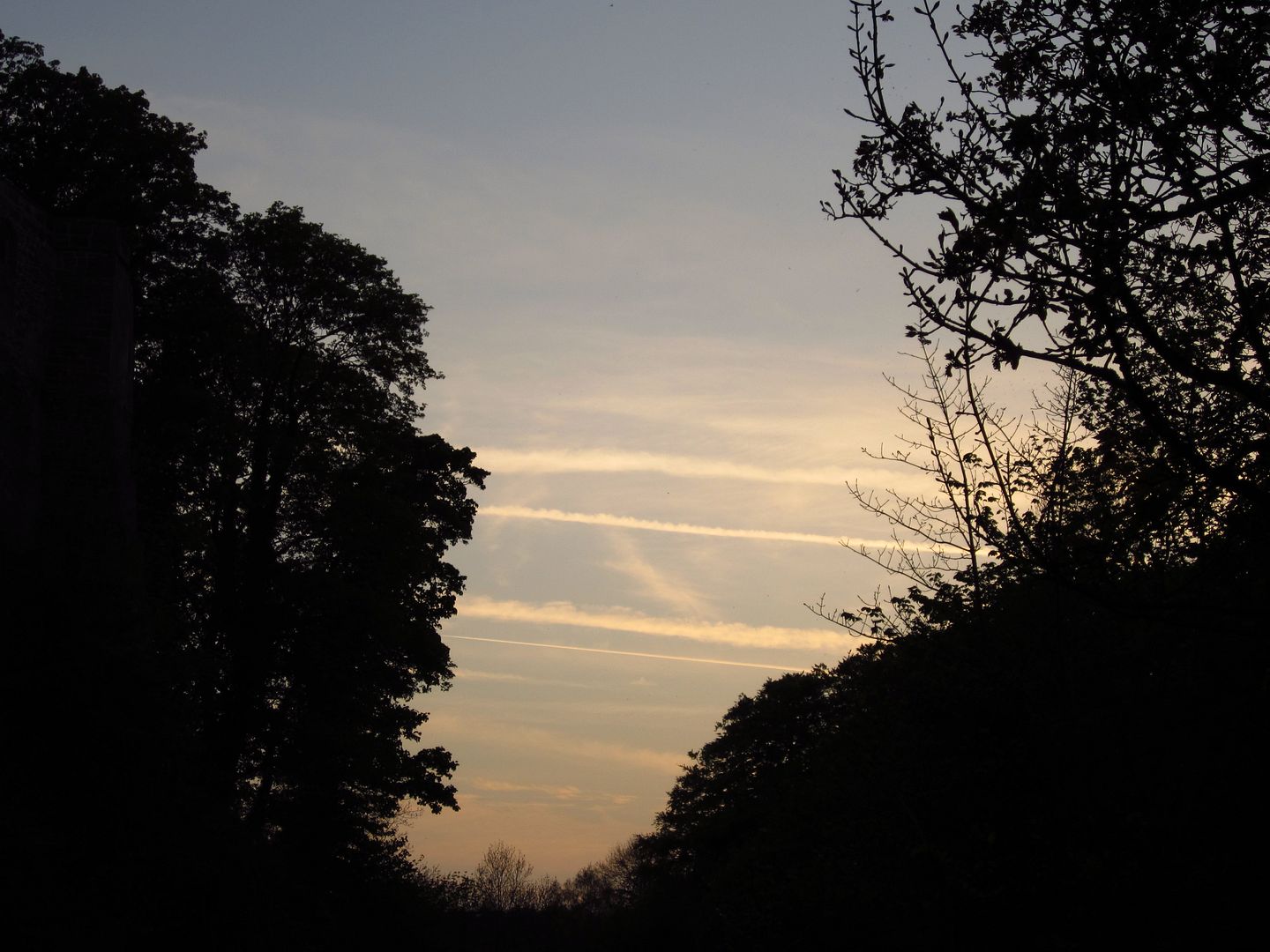 I turn round to snap the sky behind me, aeroplane trails making it stripy and the setting sun giving a pinkish tinge. We're a bit excited by how beautiful it is not ten minutes walk from our door.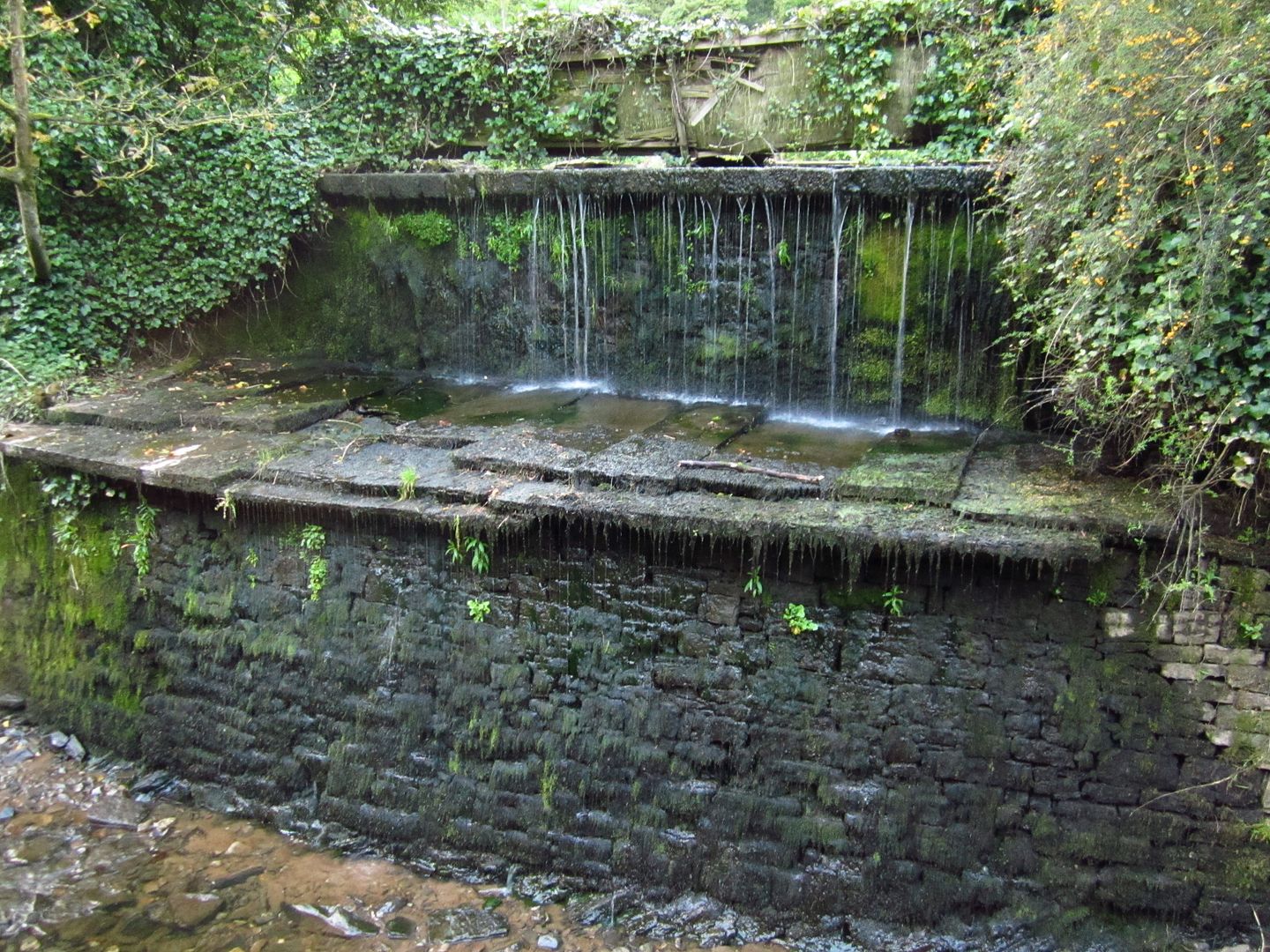 The water fall looks a little different today!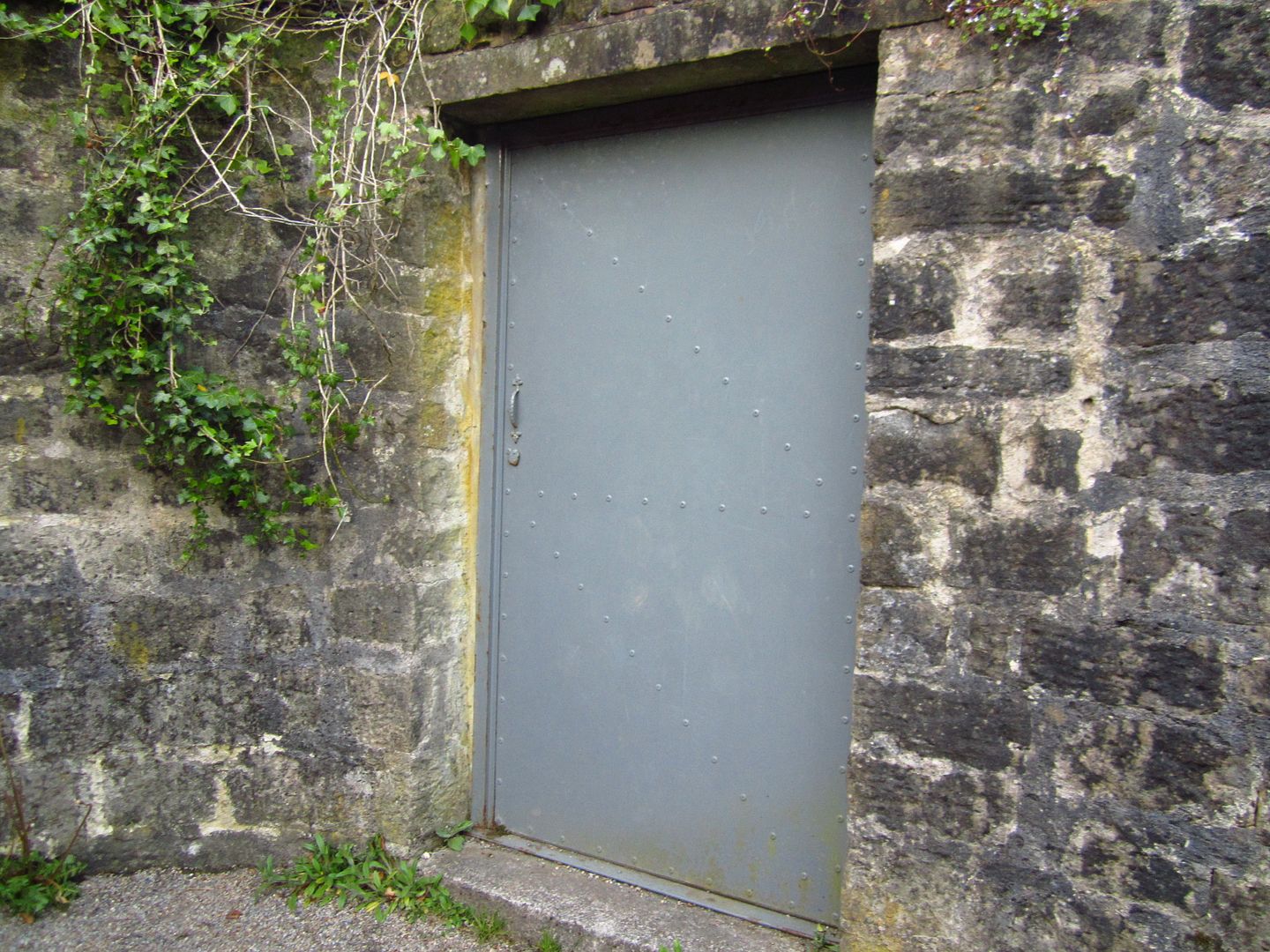 Every single time I walk past here I think of the Secret Garden and wonder what's behind this door. Probably a garden, not sure how secret though.
Heading back on the other side of the stream now, there is yet more wild garlic. It spreads so far up the hill and into the woods, the whole place is carpeted in it.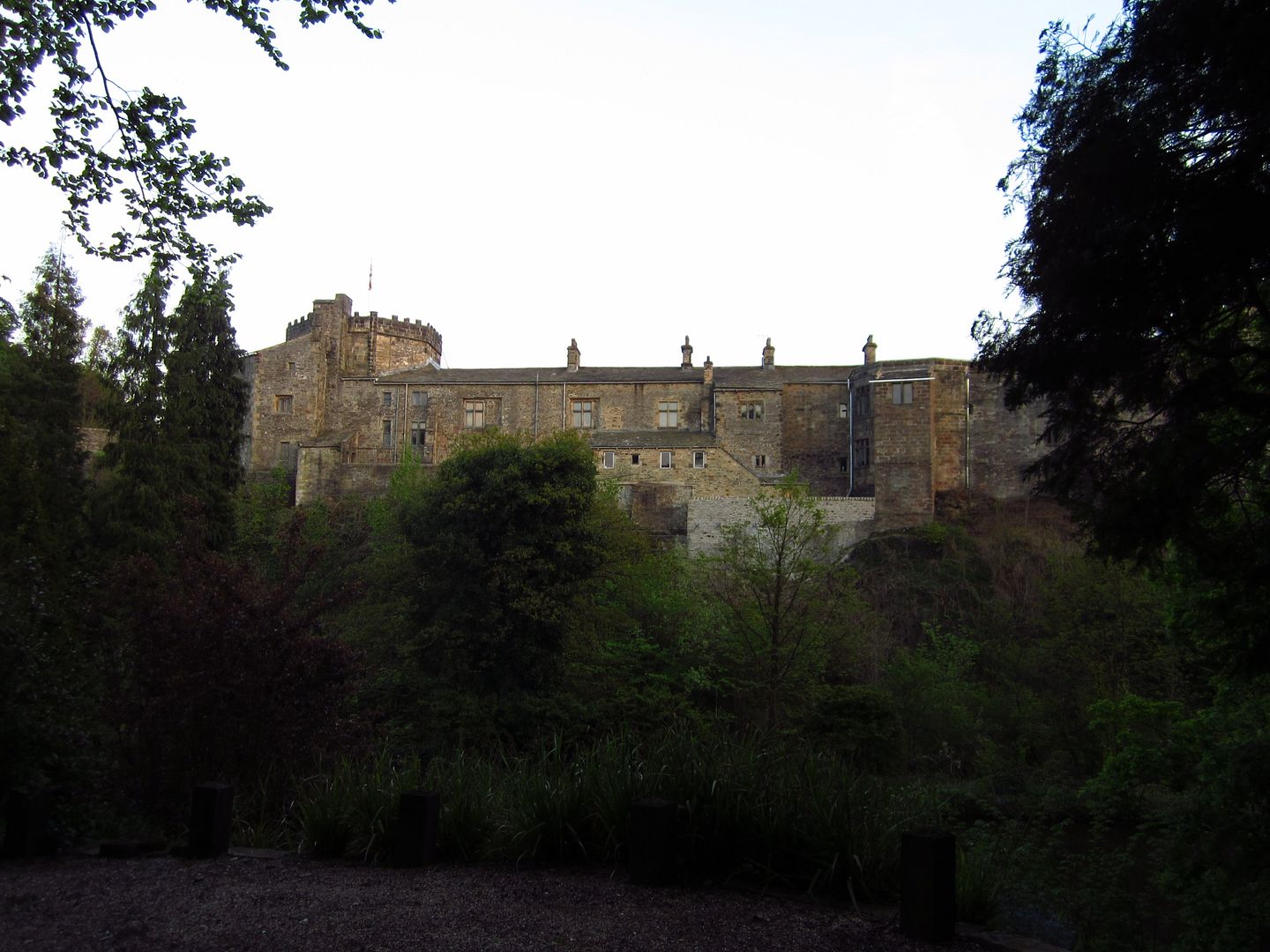 We walk back past the castle and down the road. Shall we climb the hill? Oooh go on then! This was unexpected but very much enjoyed, I've not climbed the hill this year because it's been covered in sheep for most of it (when it's not been boggy with rain water) and that's a bit of a pregnancy no no.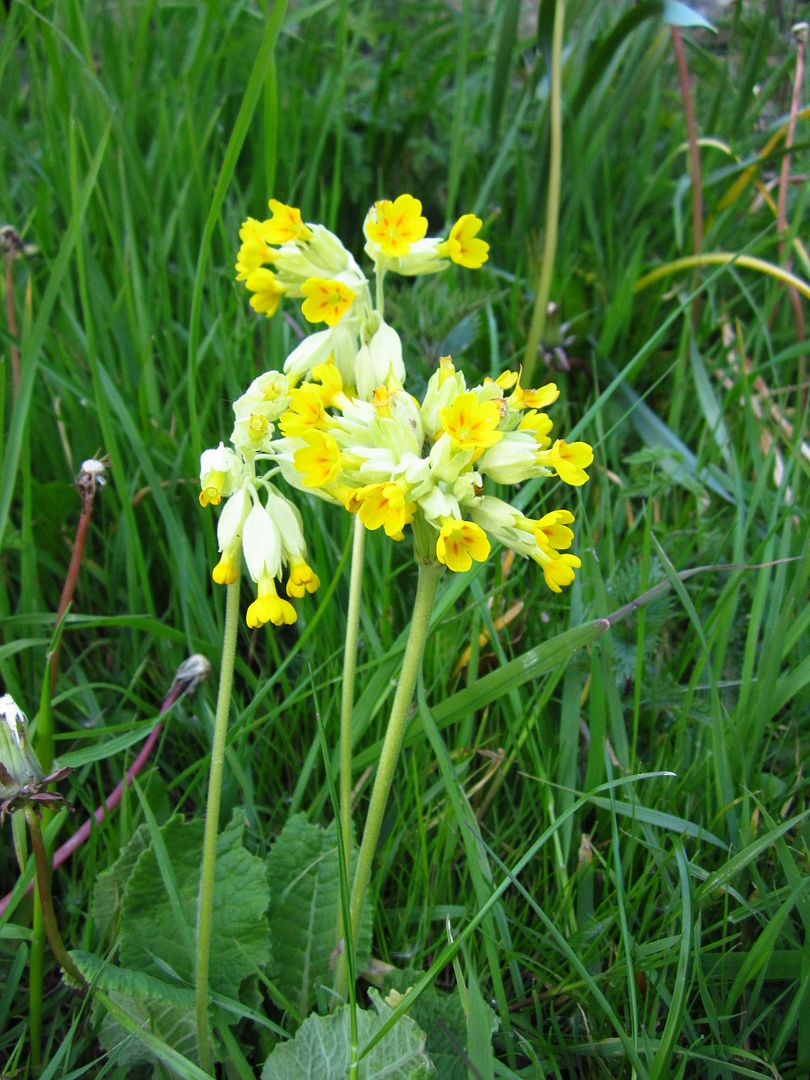 Aren't cowslips pretty? Andy is patient with my stopping to take photos, and then very kindly helps me clamber over the wall and down the steps. I don't much like not being able to do the physical things that I usually can do!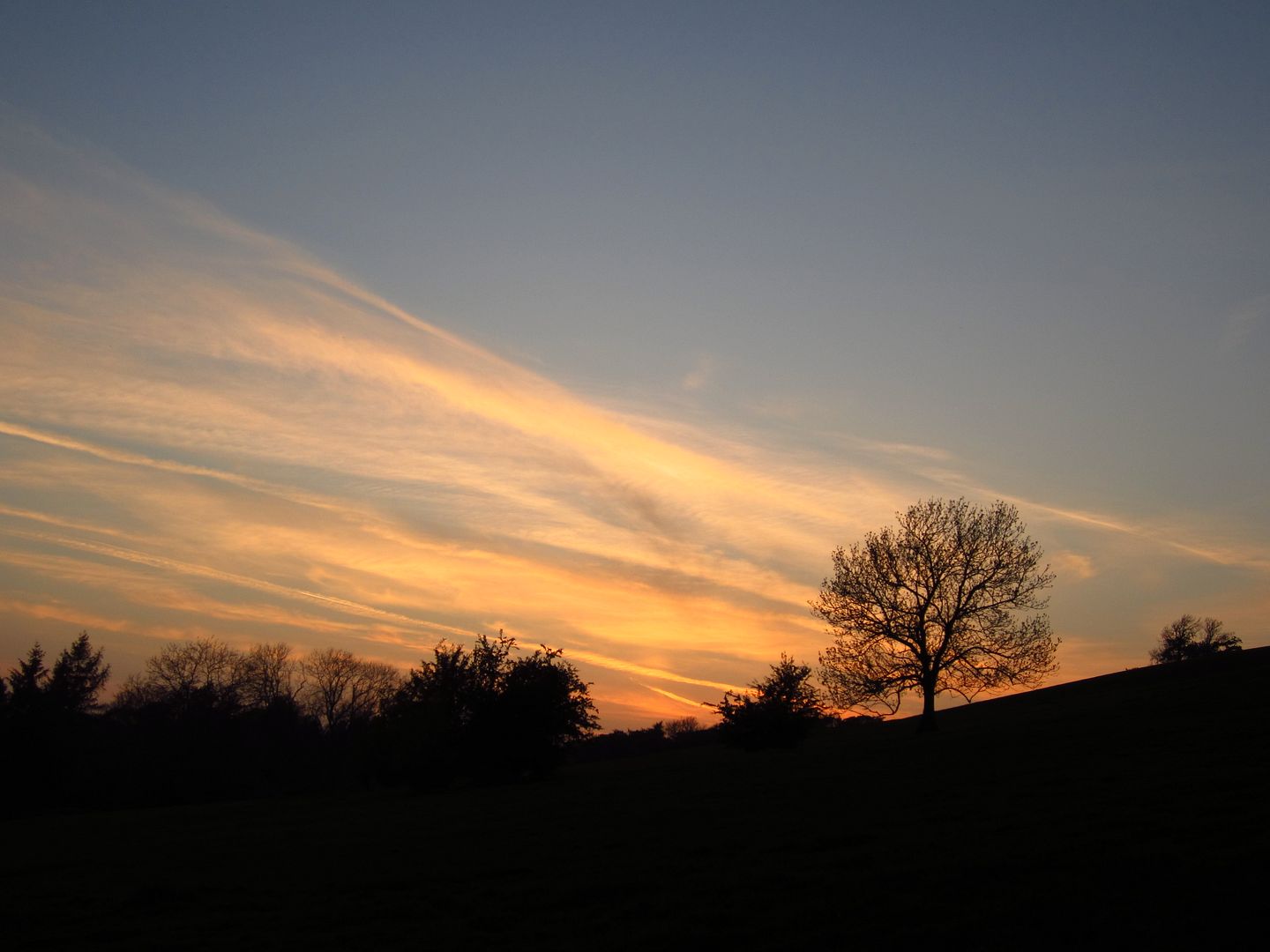 Aaaaaaah how pretty is the sunset? Oh so worth climbing over the wall! I think I've mentioned this about a hundred times but silhouettes of trees are one of my favourite things. Mind you, we're only at the bottom of the hill, still some huffing and puffing (and helping along) to do before we reach the top.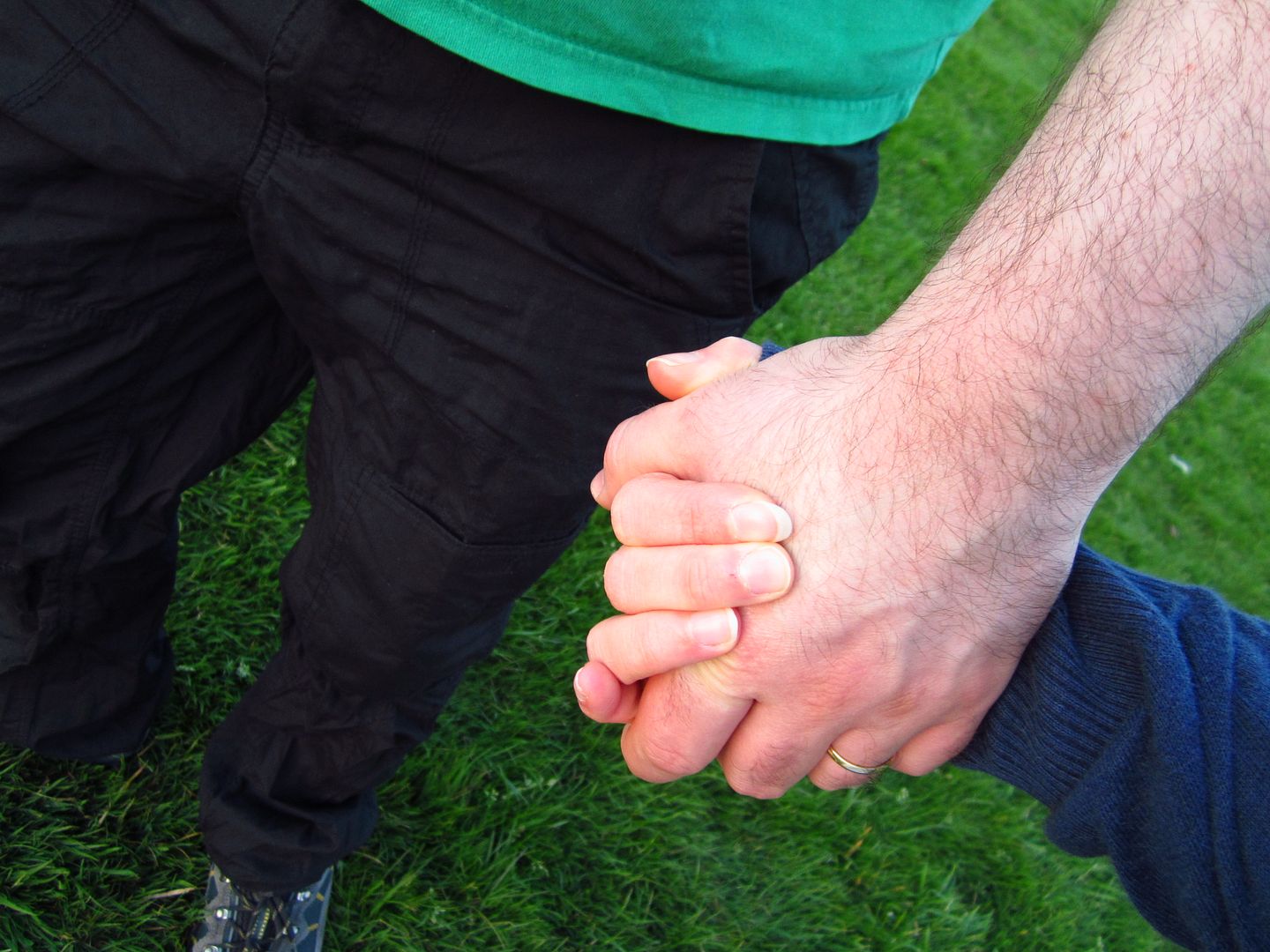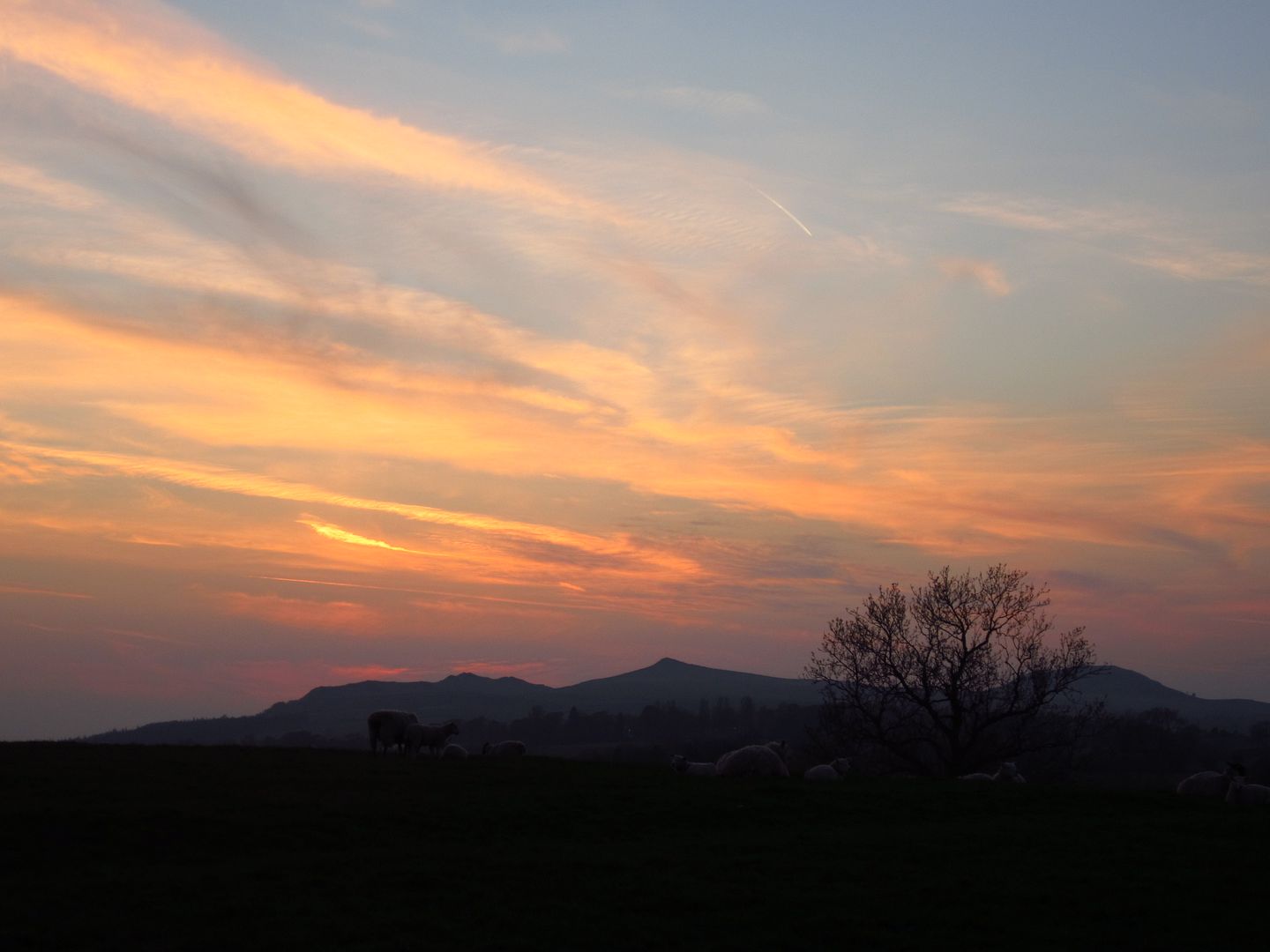 Oh so worth it though. We sit on the wall at the top of the hill, breathtaken both by the climb and the view. We discuss how lucky we are to live so close to the Dales, how grateful we are for having a walk that evening. That we can't wait to do it again. Conversation moves (as it always does now!) to our growing Baby. Baby is very lucky that this will be their home and we look forward to bringing Baby on walks with us too :-)