This specific Sunday took place eleven days ago but goodness it feels like a lot longer! I need to stay more on top of my blogging, otherwise it all backs up and I get really out of sync with myself.
So, Sunday. Jacquie and I have tried to meet up a couple of times but it hasn't worked out for one reason or another. This time though we actually managed it! Jacquie was on a holiday weekend in Yorkshire with her mum (you can read all about it and look at her beautiful photographs here, here and here) and we decided that the time was ripe for a meet up. We met up with Lucy in the pretty cafe in town for hooky chat and lunch. It's so lovely here that I really don't know why I don't come here more often. It's picture perfect and the food is gorgeous. Something to do on maternity leave I think!
I took my granny squares with me and started adding a border to them. It's easier to chat and crochet when you don't have to think about colour choices. I bought this yarn way way back in February (so don't be thinking "boy" just cos it's light blue :p) and I think it is going to make a lovely blanket.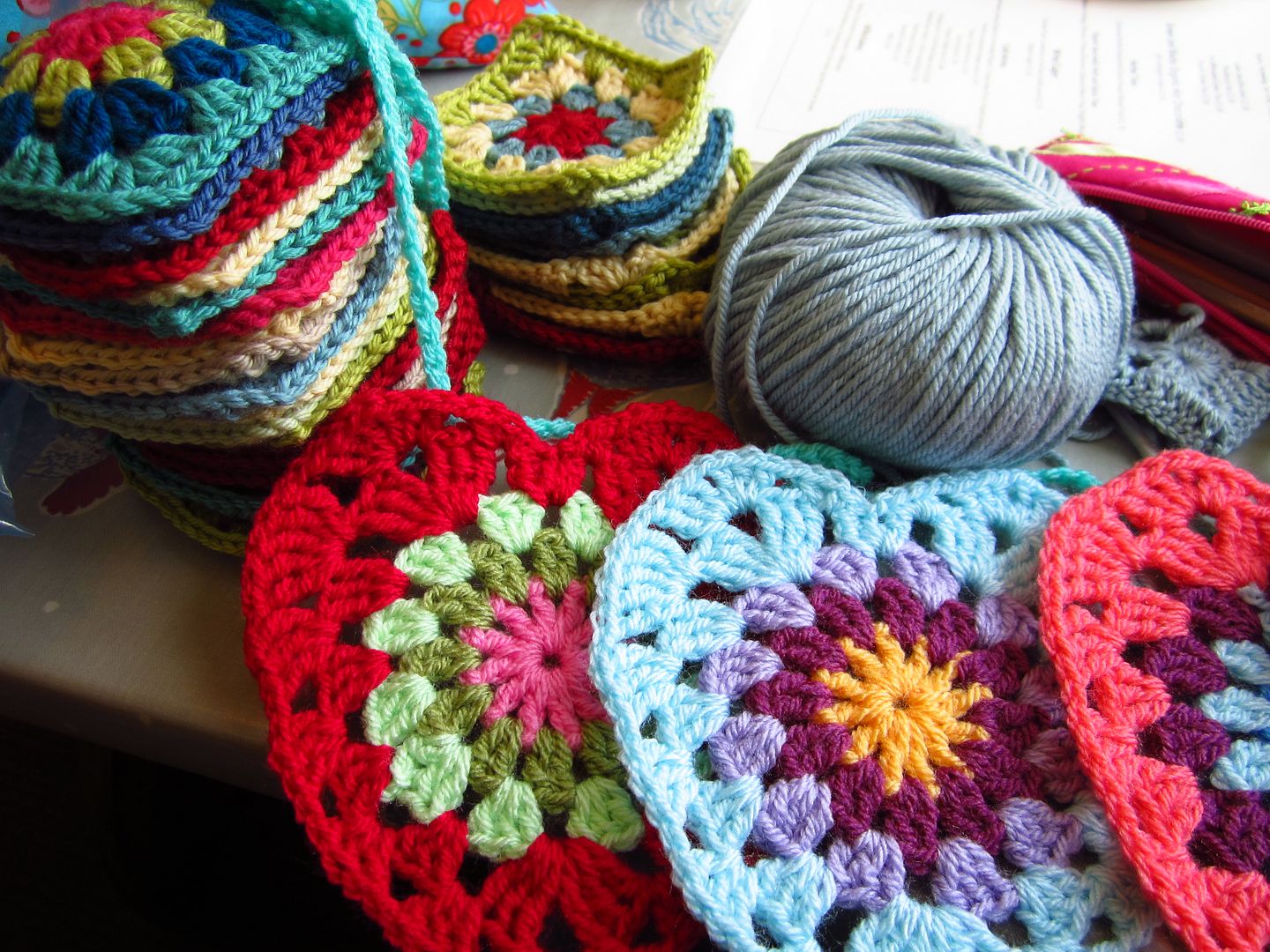 Jacquie totally surprised me by bringing a lovely gift for baby: a sweet string of bunting for the baby's bedroom. So thoughtful! Thank you so much Jacquie, I love it.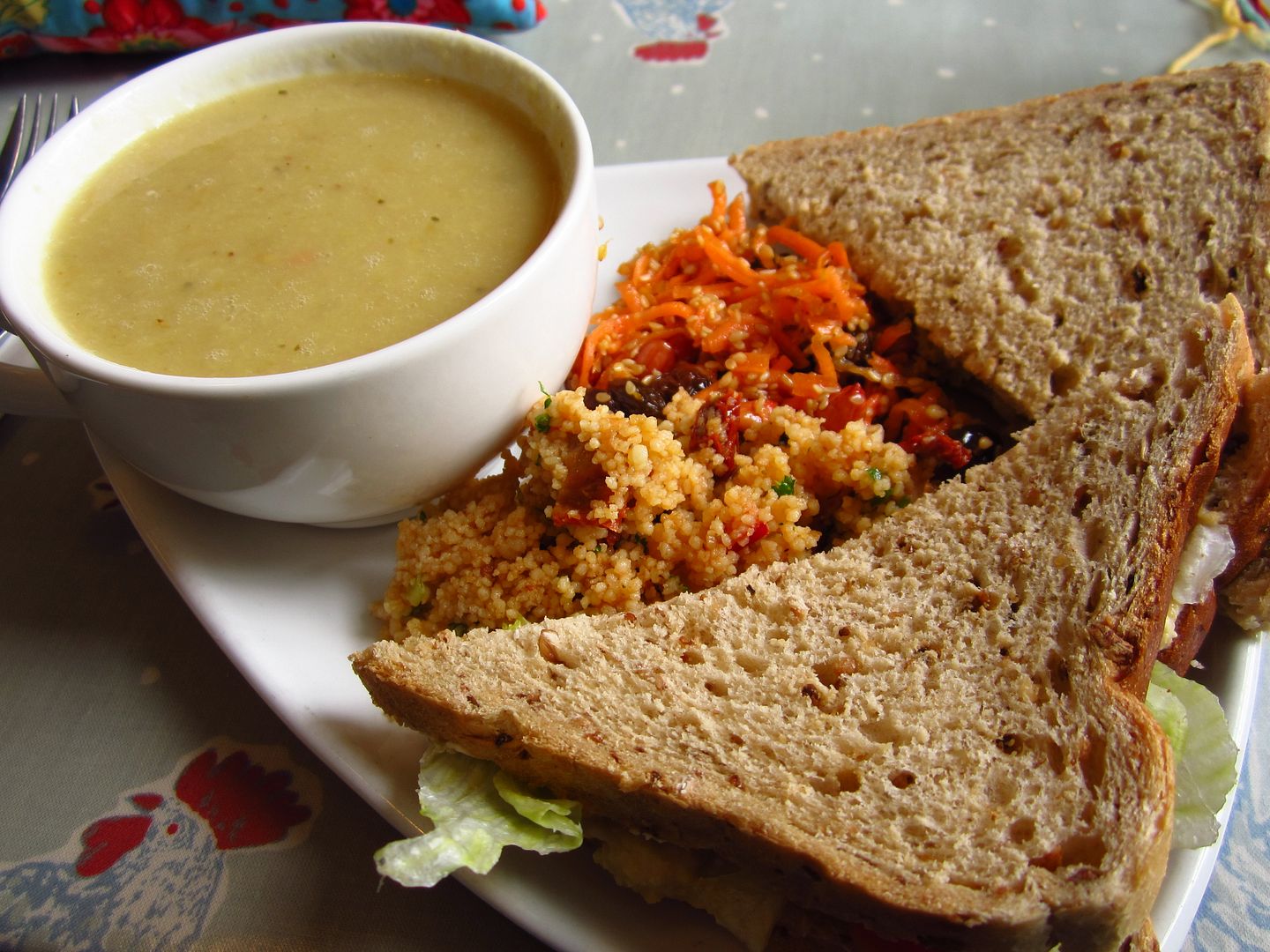 Ahh, food. We all ended up ordering the same thing an it was deeeeeelicious. This is hummus and roasted red pepper sandwich on granary bread with a cup of apple and parsnip soul and two salads: carrot, and cous cous. Yummy yummy in my tummy.
Blogging has really opened up so many friendships and I'm so grateful for that. It was great to spend a few hours chatting crochet and pretty things with lovely people and it made me feel so happy. I had to leave earlier than I would have liked (to have a nap, zzz) but I still really enjoyed it and look forward to doing it again. Thank you Jacquie and Lucy!