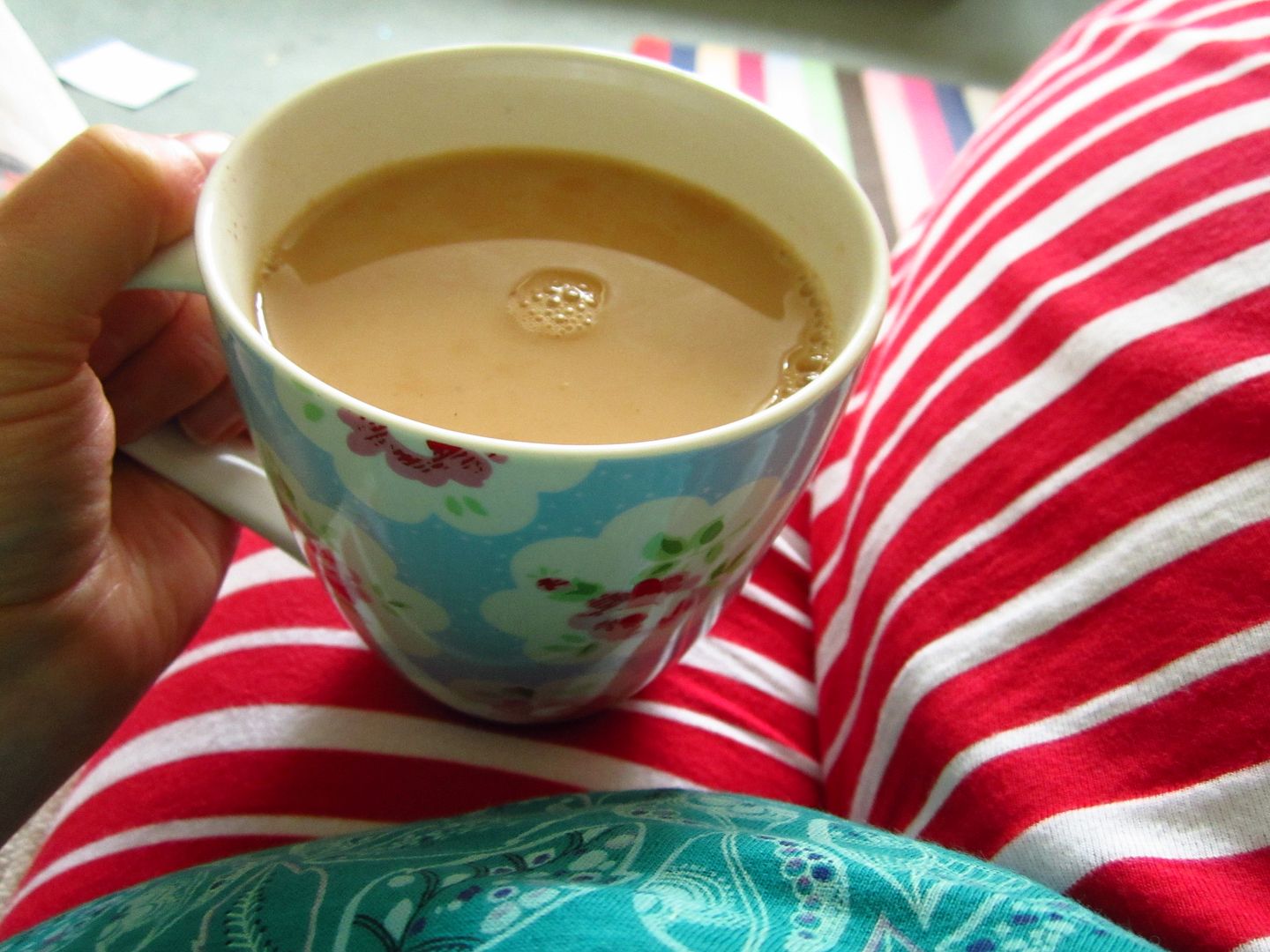 What I had wanted most of all out of my week at home was some time just staying in with my mum. Oh how I have been craving just being at home, not having to cook my own meals and not having to make any decisions. Just a bit of time to breathe really. We only managed one day of Staying In (Friday), but oh it was so worth it. I think we put even more effort into it because it was the only day we could do it!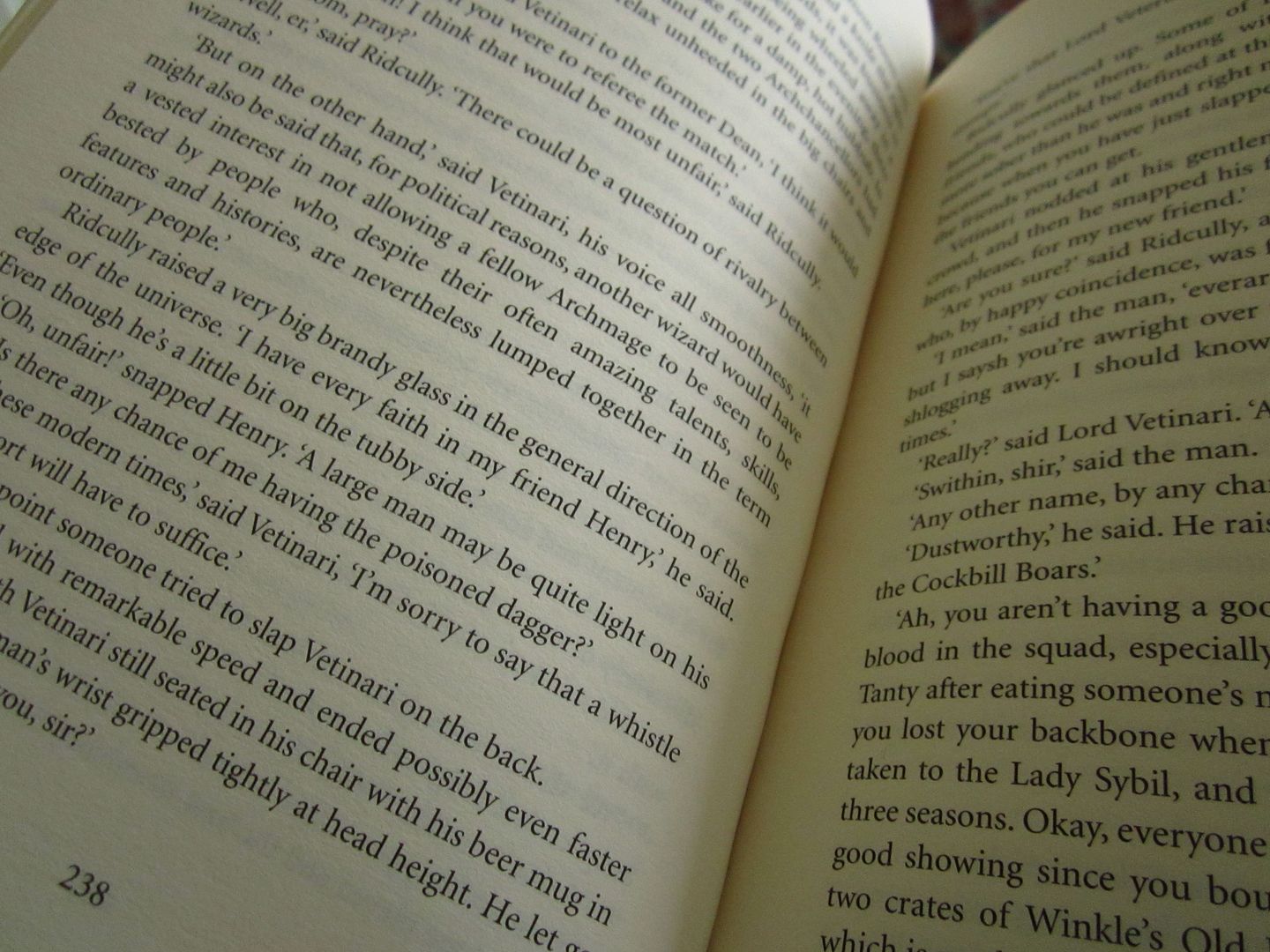 During the week there were plenty of cups of tea and time to read (I didn't have the energy for much else I have to say) and spend time on the sofa but we were really looking forward to some joint crafty time. We don't get much time to do crafty things together and both really look forward to the times that we do. By the way, 5 points if you know what book this is :-)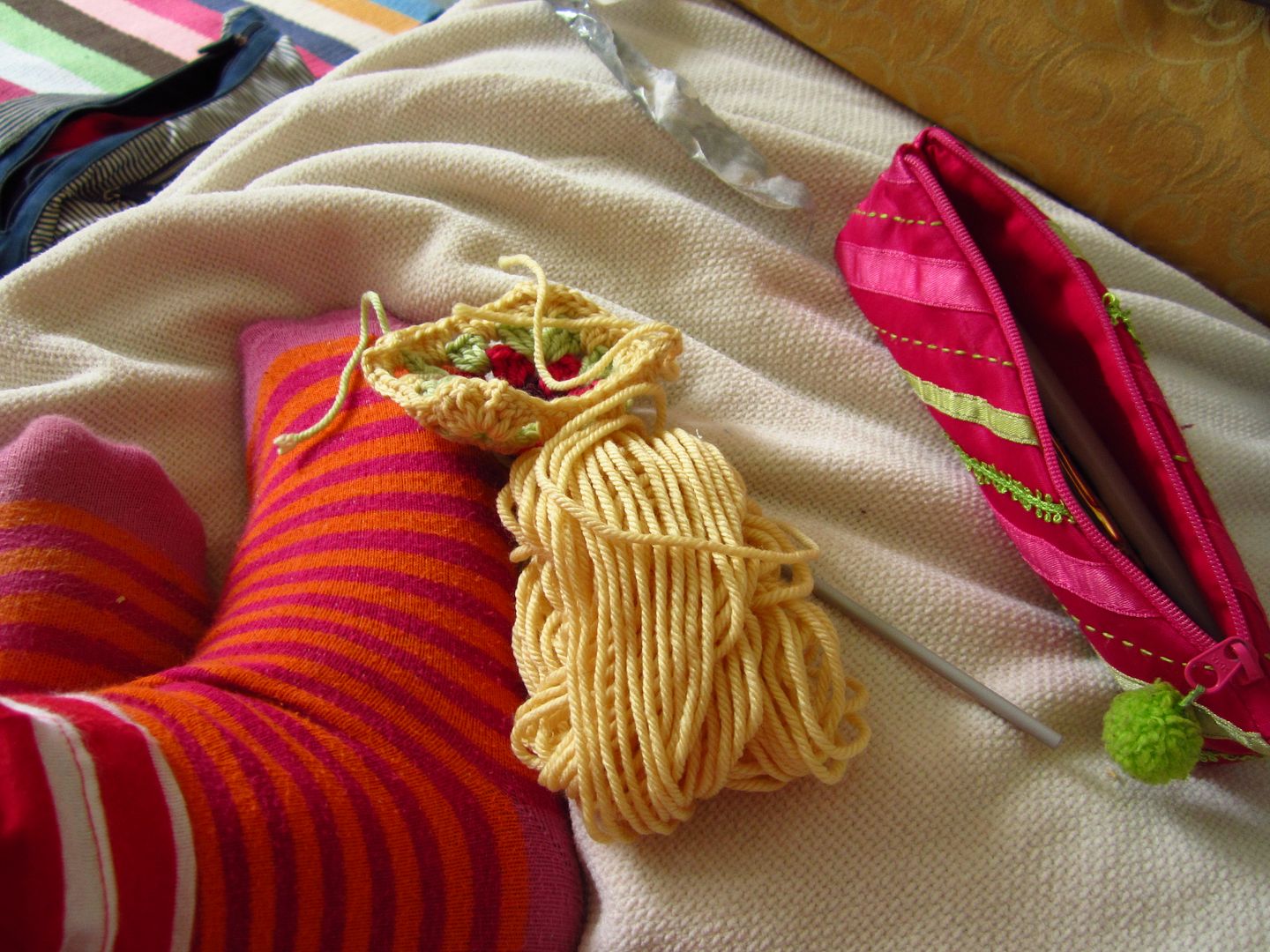 I'm making granny squares at the moment, using up odds and ends from my ripple blanket. You can see the yarn details HERE and a bit of chatter about my granny squares HERE.
We'd hoped to get cracking on knitting some of my Knit Picks yarn into squares, but didn't get the chance. I really want a garter stitch squares blanket for my baby but I'm not fast enough to do it myself so I'm hoping that my family will help me out. See Rachel, I didn't teach you to knit for nothing! Alice and Rachel will be home for the summer soon so they can get going hehe.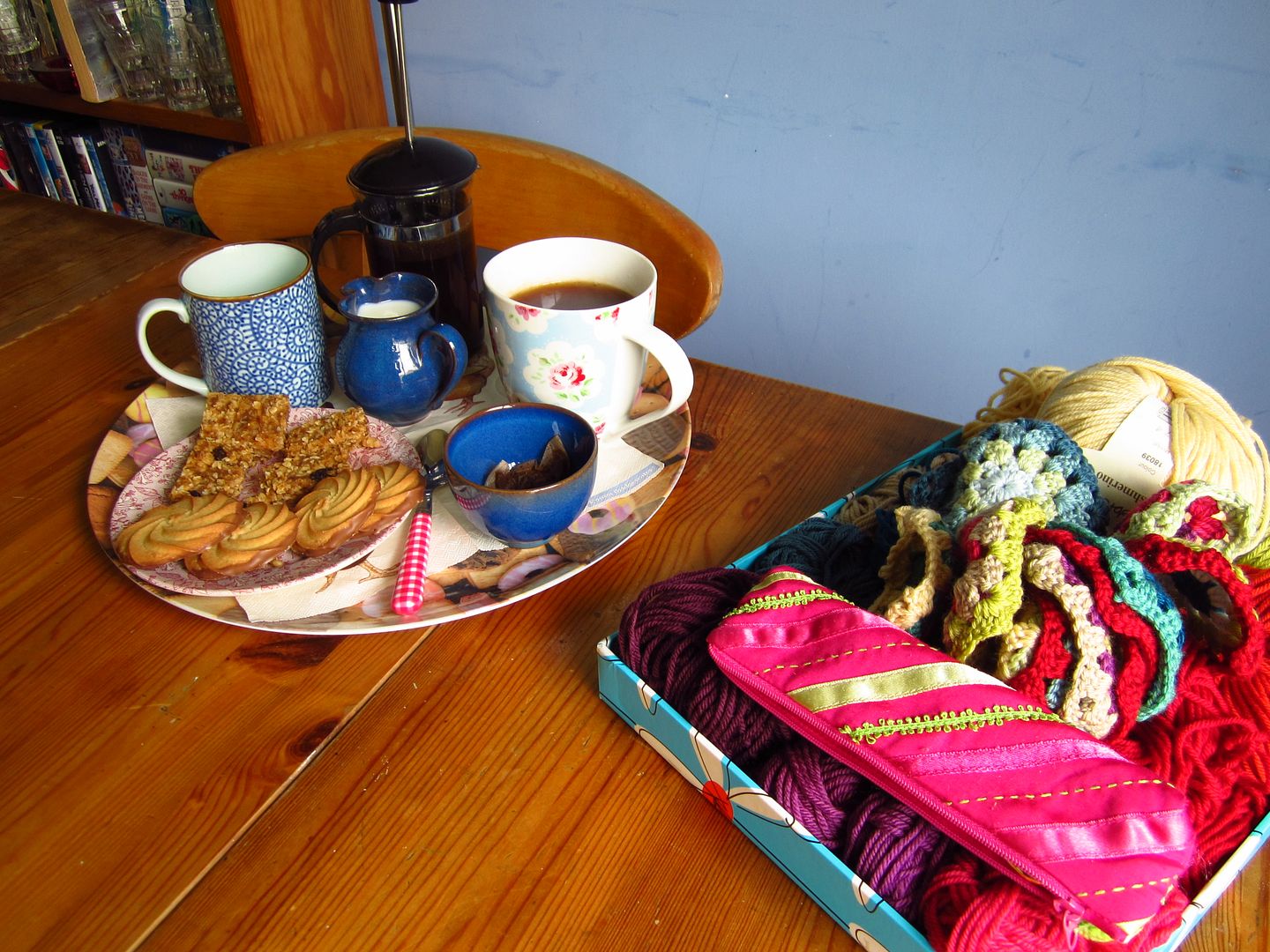 So on Friday morning we woke up very early and set up camp in the dining room with snacks and drinks and assorted crafty projects.
It was a really beautiful day, but very cold and windy so we still sat with the door closed!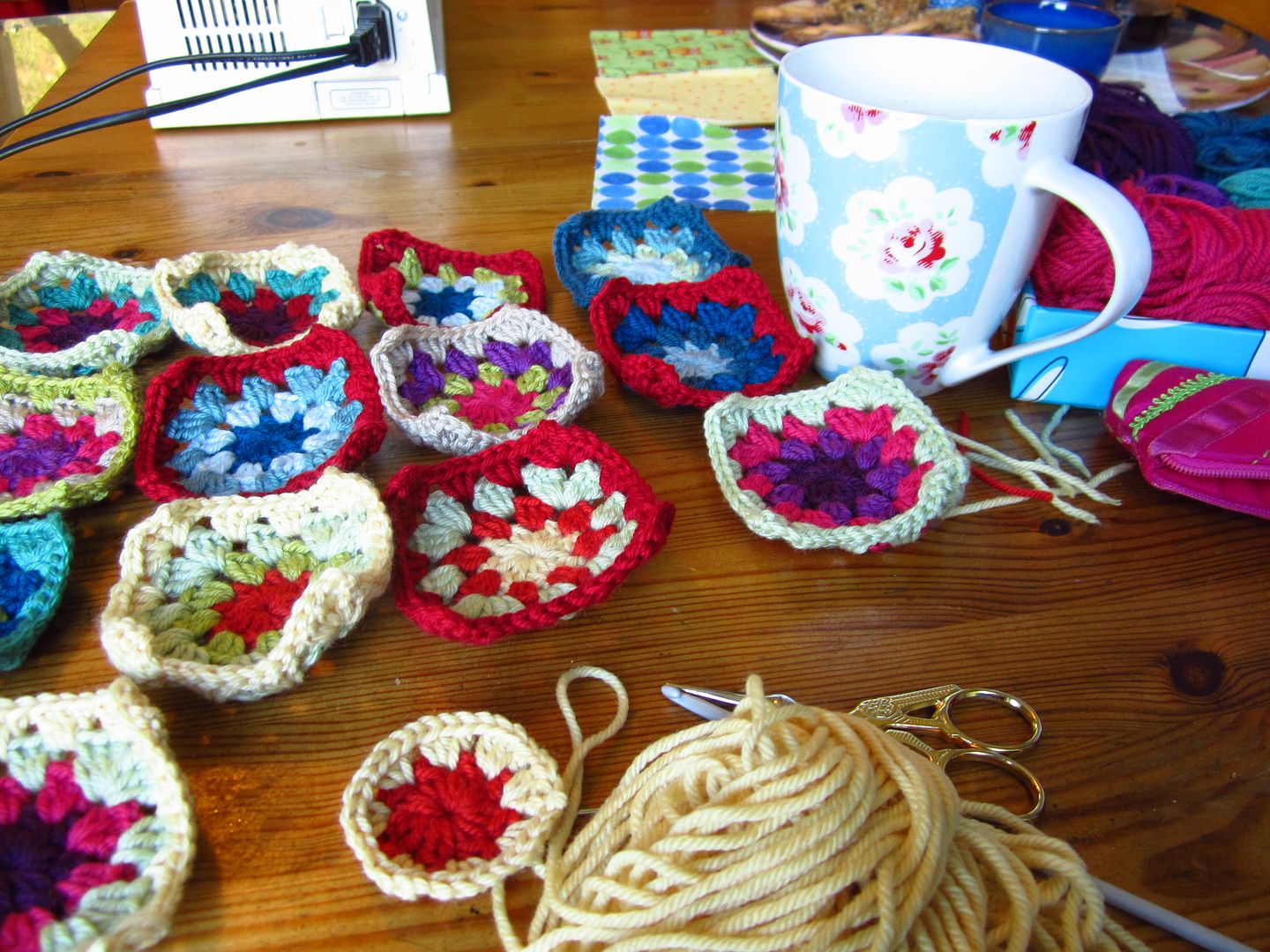 I continued on with my granny squares while my mum broke out the sewing machine to make a little quilt for our New Baby Cousin (recipient of THIS blanket) whom we had visited the day before. It's not fair to put photos of other people's babies onto my blog when they don't know about it, so you'll just have to imagine how absolutely scrummy he is.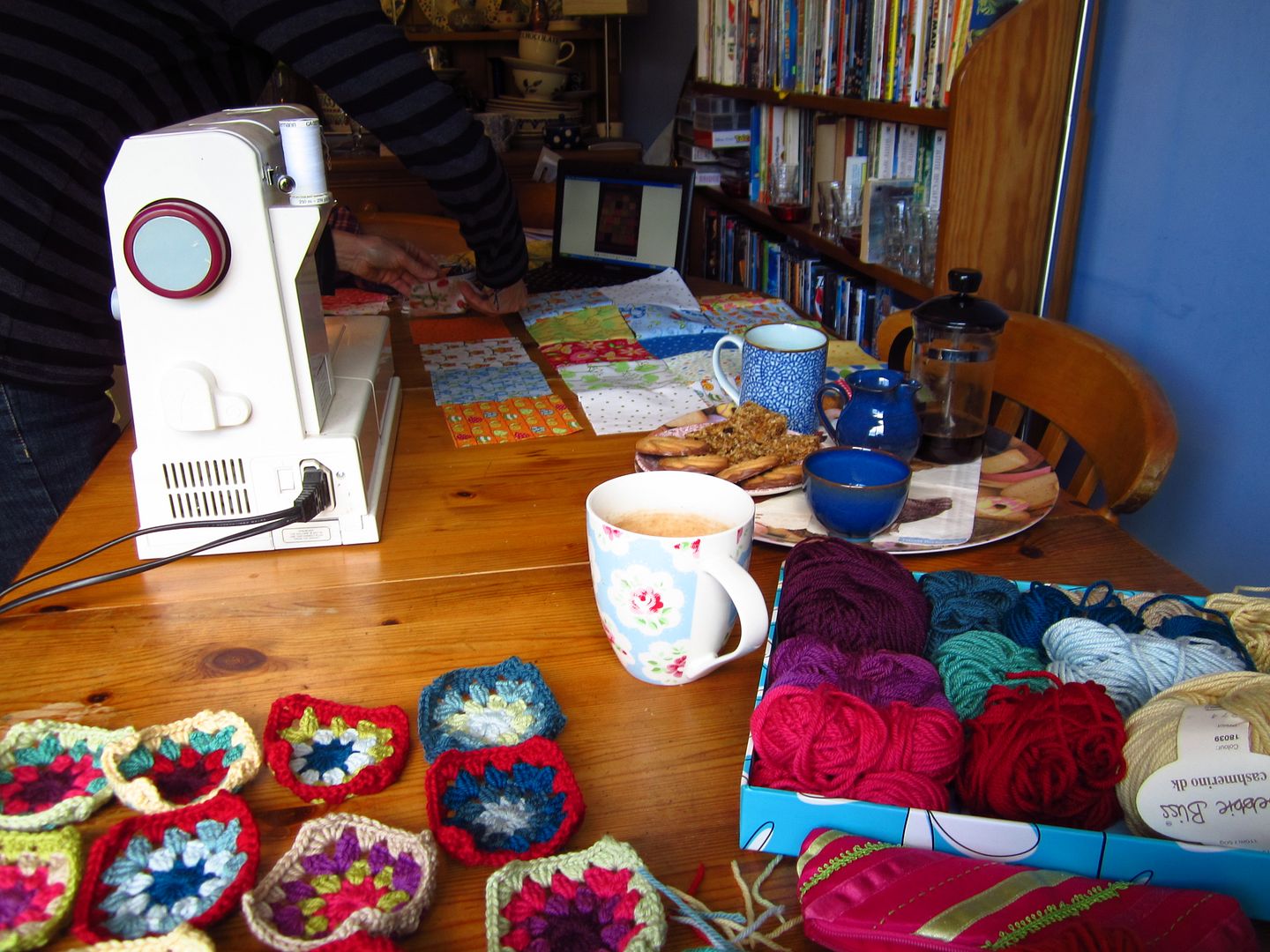 In the garden we have two rabbits, Flossy Hoplin and Willow. Flossy Hoplin LOVES her run and sits in her cage by the door of it waiting to be let out each morning. She adores being in there. (She is in the foreground, she is polar bear coloured and you can just see her inside her cage). Willow on the other hand preferred to sit upstairs and sulk sulk sulk. Then we tried putting her in the run manually and lo and behold, she loved it! I don't think she realised that she could get through the door into the run, bless her. Can you see her sitting there? That's her "I'm not relaxing because I can SEE YOU, and I want you to come and SEE ME, preferably with FOOD, but you ARE NOT. WHY are you not over here giving me attention? And where are we with the food?" pose.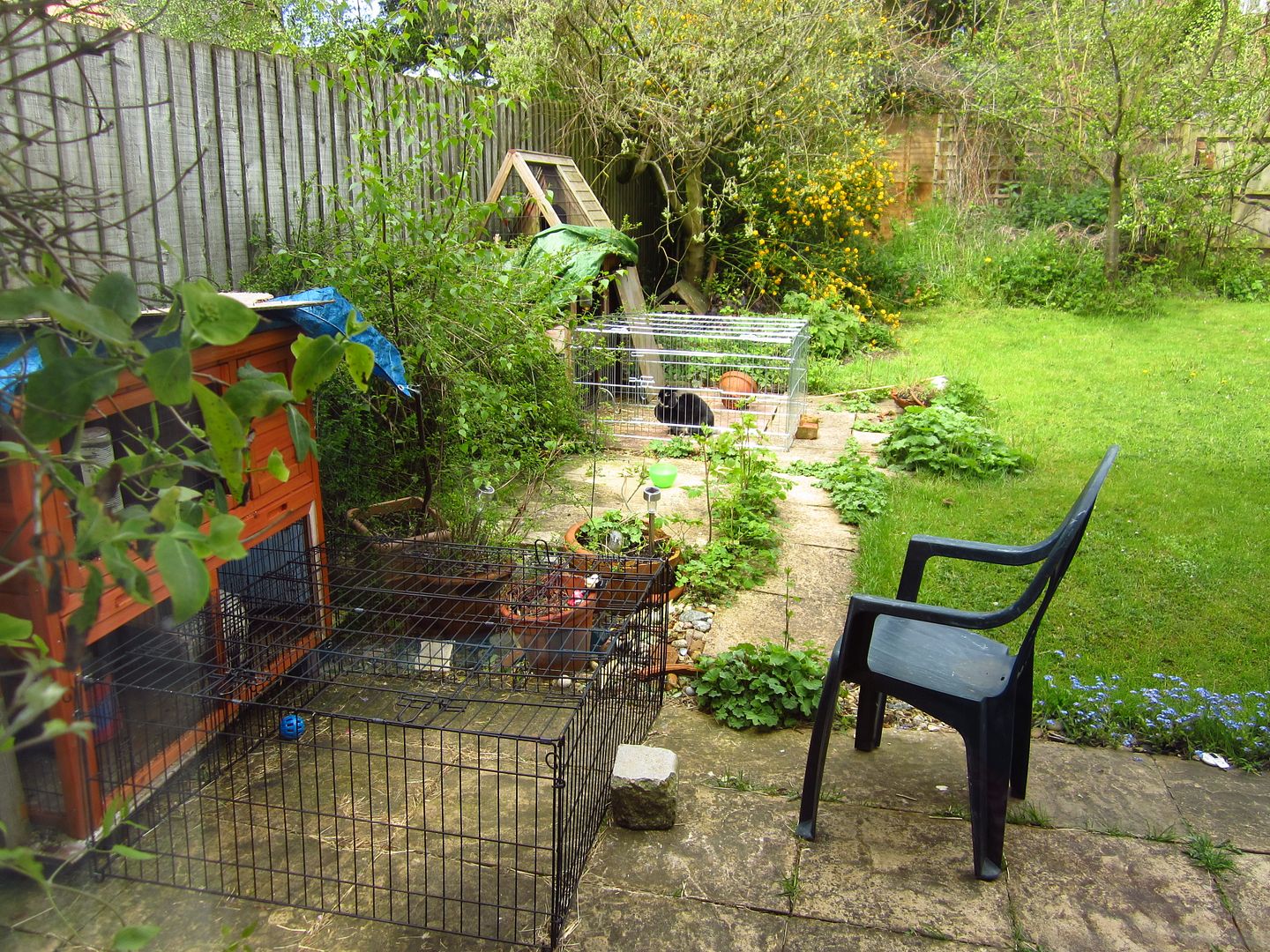 Now, this is a really rubbish photo but can you see how she is laying down with her fluffy white tummy in the air? Oh now THAT is a happy rabbit! She is such a sunshine hog, she love love LOVES to bask in the sunshine like a cat and was so happy all day, it was lovely to see. Such a change from the sulky bun who didn't want to come out. Now, she sits and waits for her door to be opened too :-)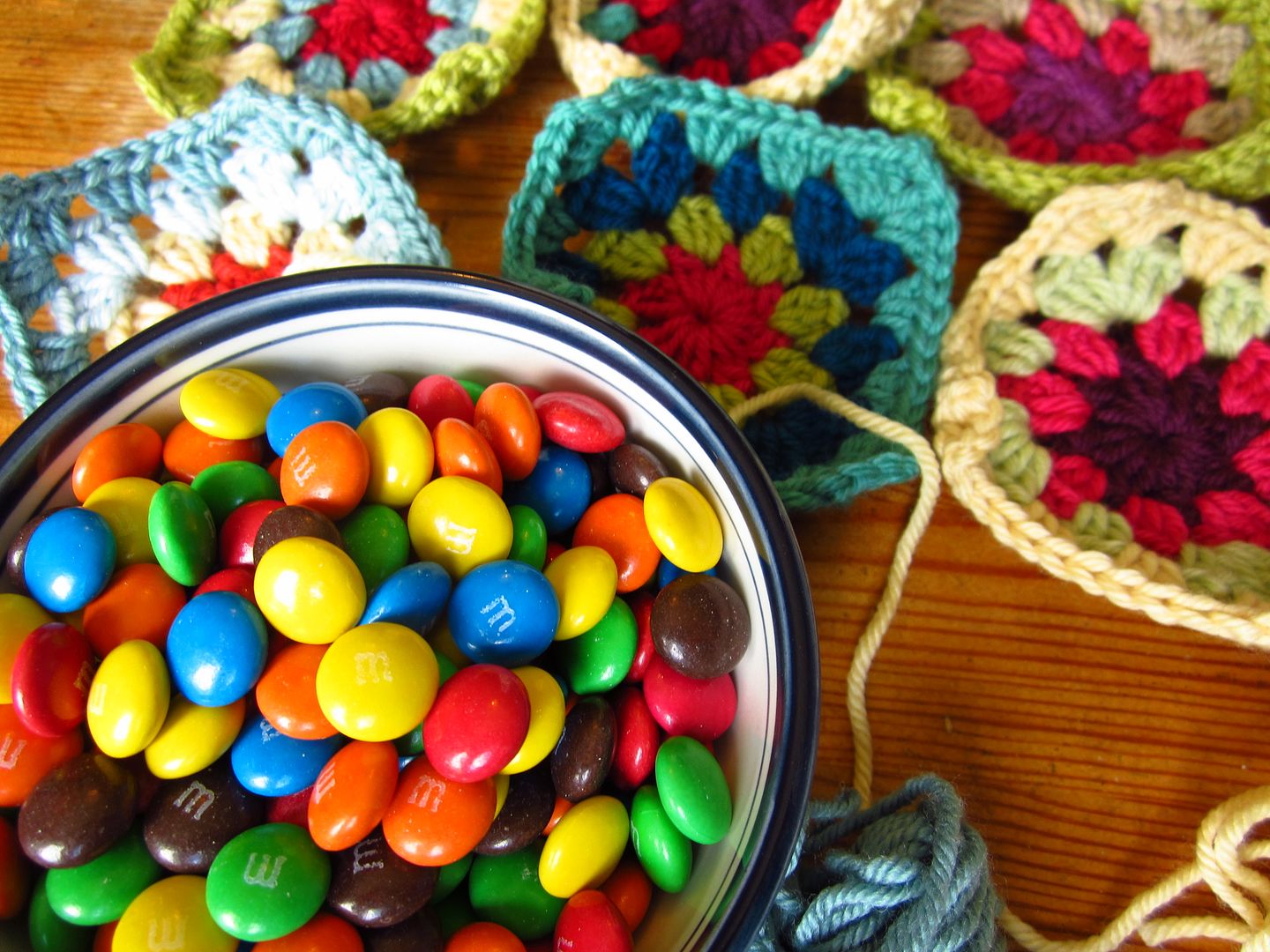 Back to the crafting then. With several cups of tea and some highly nutritious snacks my pile of ends grew and grew, as did my pile of granny squares.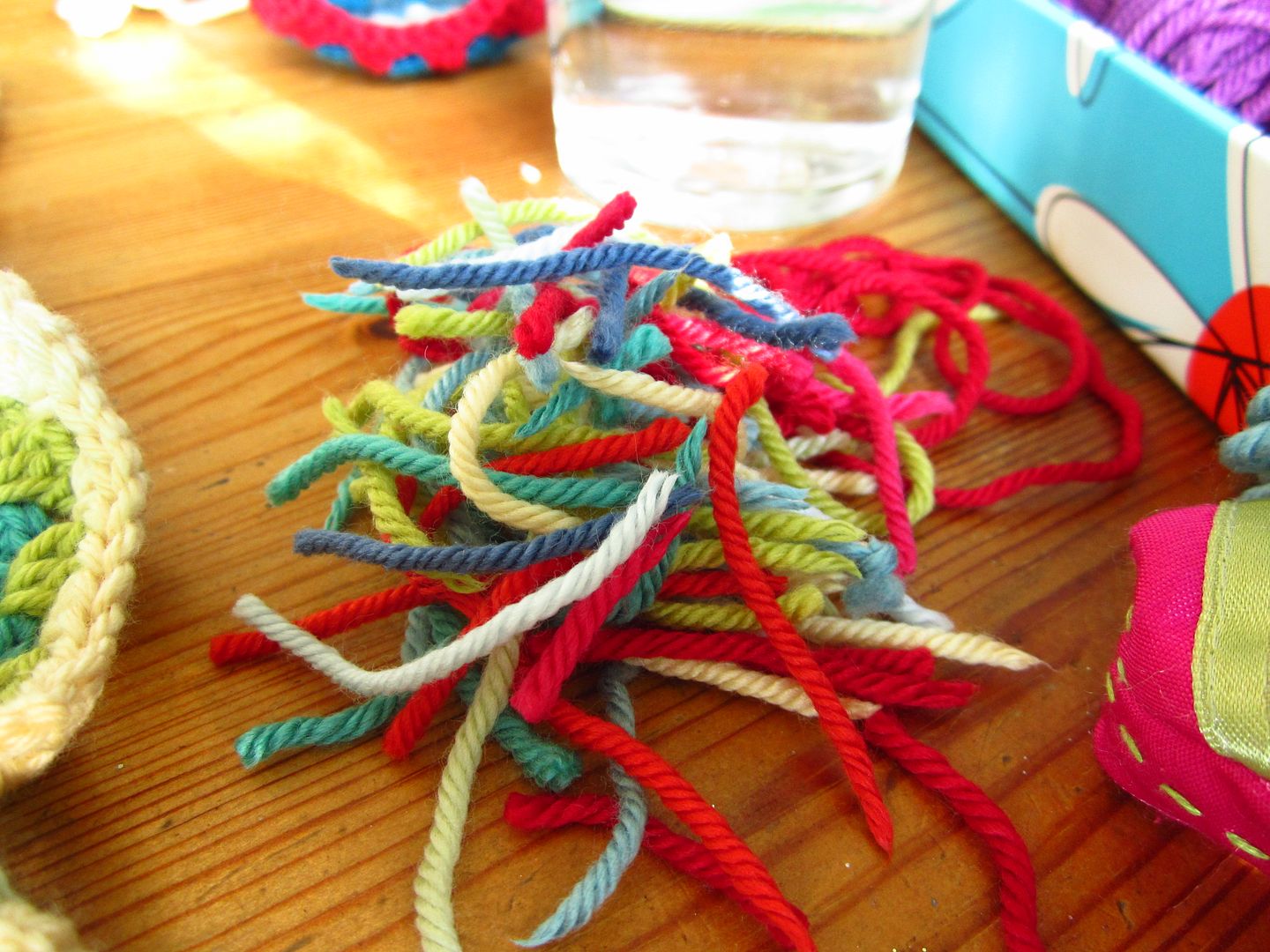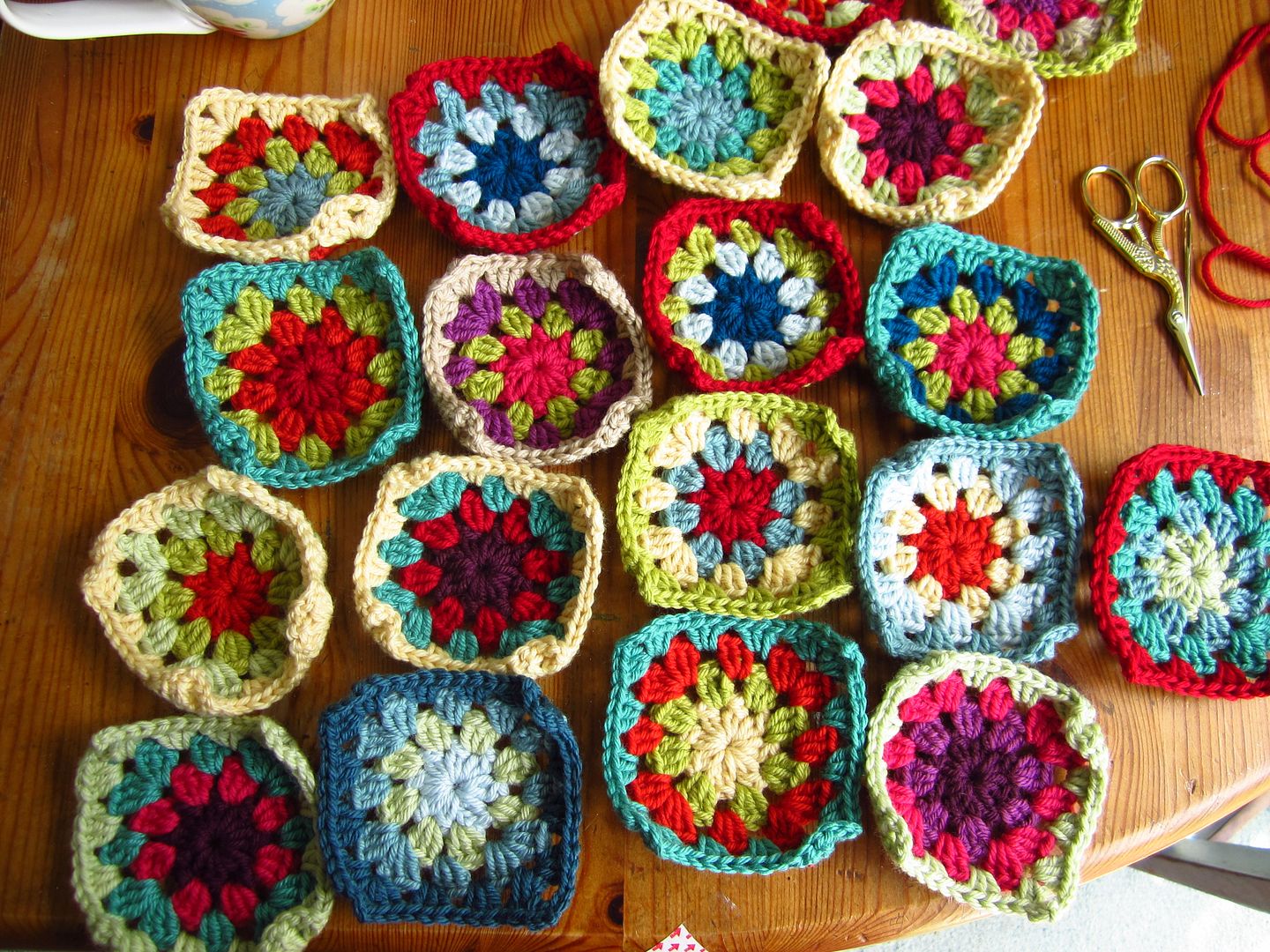 My favourites are the top left, and then the 3rd one in 2nd row up (red centre green outer).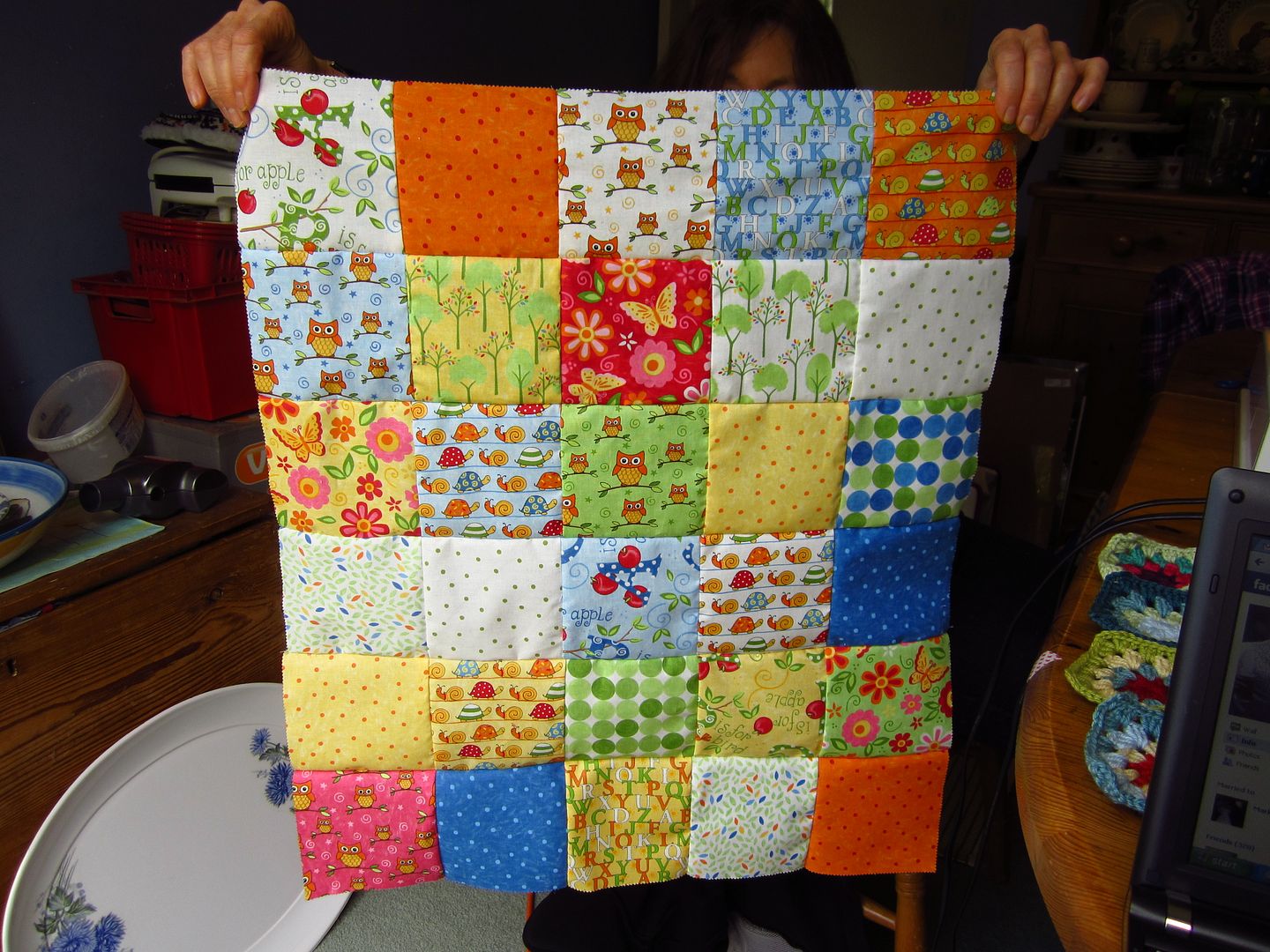 After a bit of placement deliberation and a bit of ironing my mum whipped up a quilt top in record time. I think they should be receiving the finished item any day now, I can't wait. It's gorgeous! I have the layer cake of the same fabric and we are thinking of making it into a full sized quilt for my baby. It's "Love U" by Moda in case you were wondering. Charm packs are great aren't they? It all looks lovely together and its all the right size.
The next morning was Saturday and that was the day I had to go home. Boo! I love being at my mum's but I do miss Andy a lot when I'm away. I packed up all of my things and then with a bit of time to kill we wound the skeins of Mirasol that I gave my mum for Christmas. Aren't the colours lush? It makes me think of summer berries.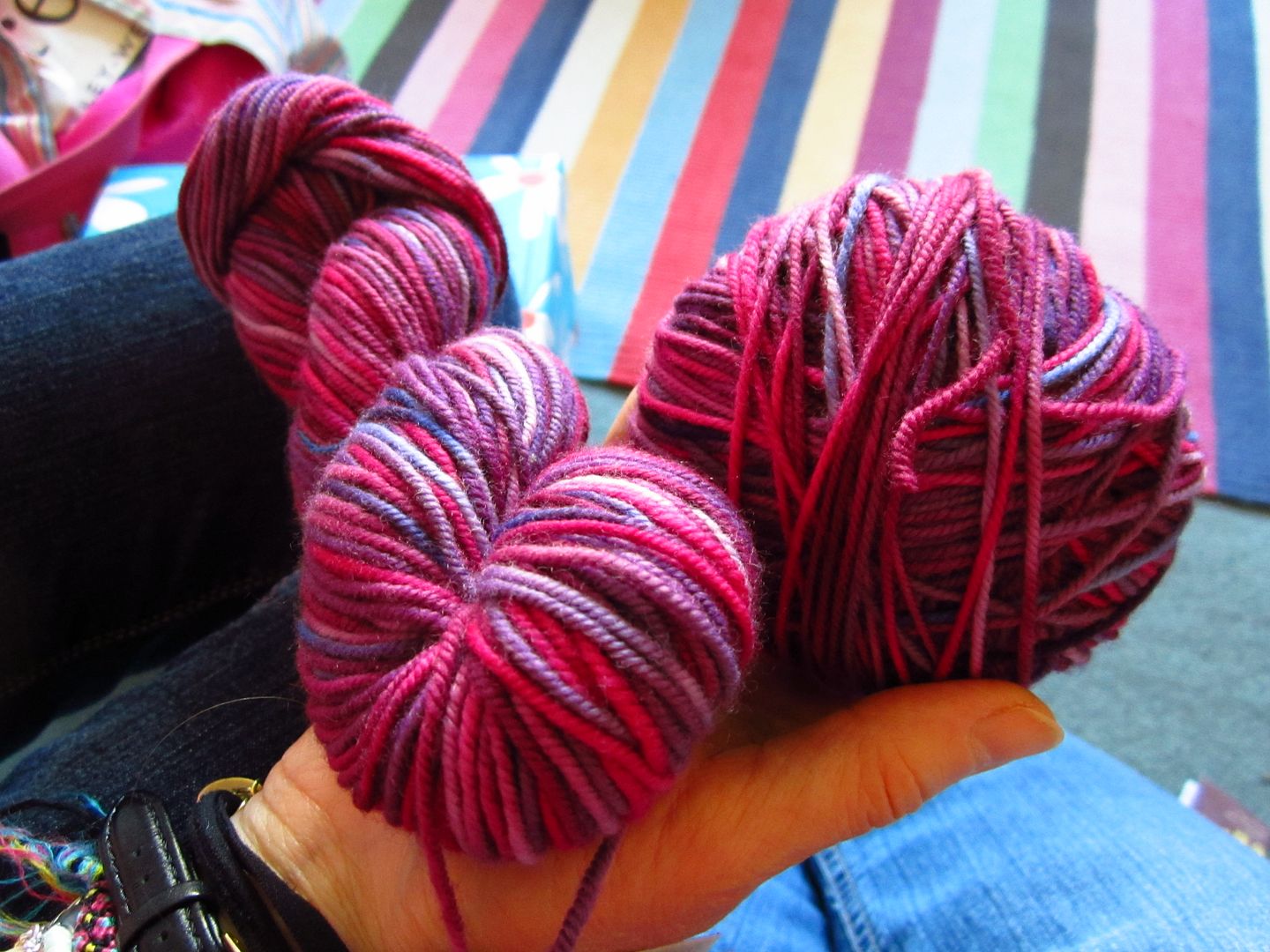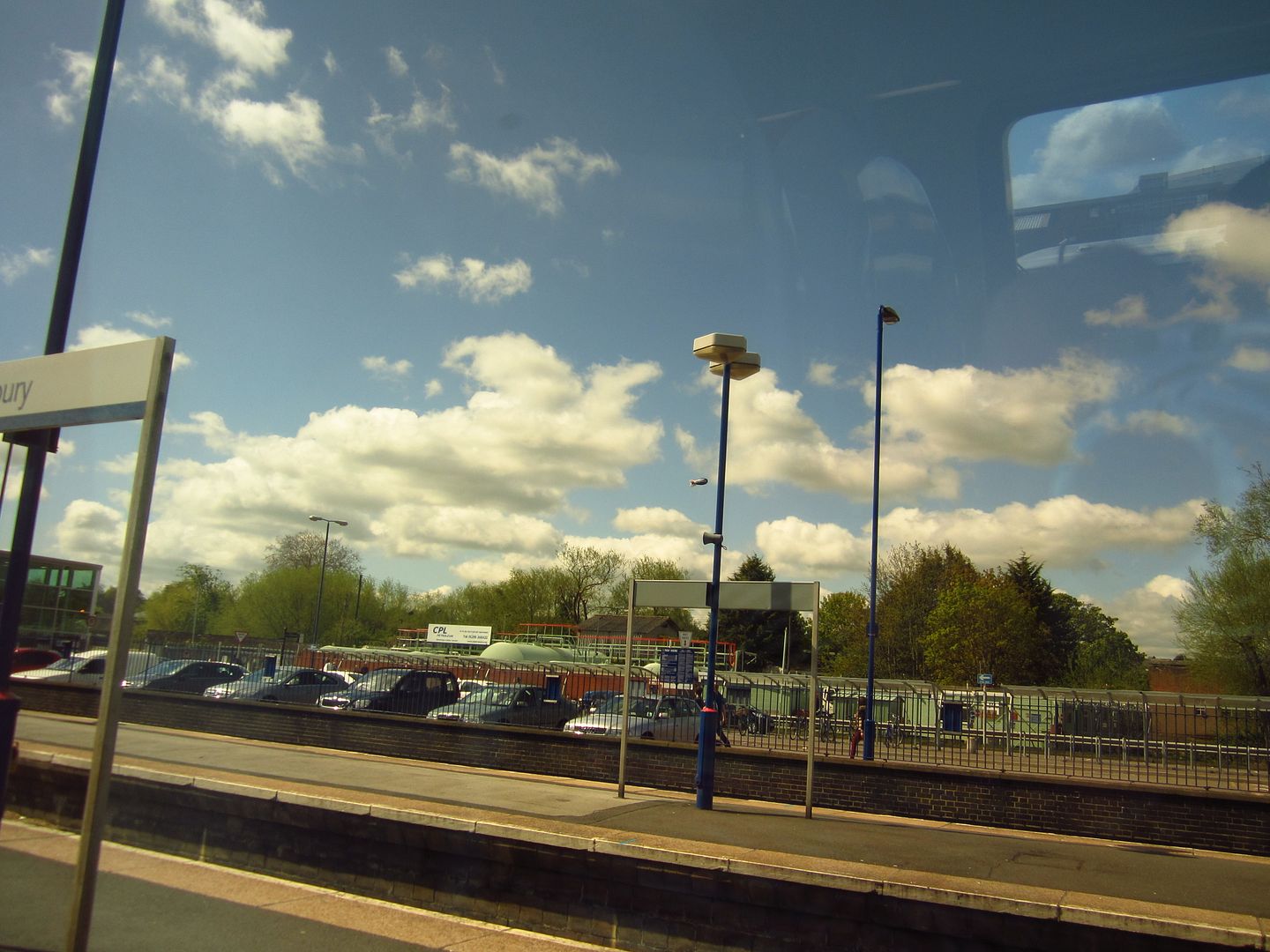 All too soon it was time to get on that train and begin the long journey home. I snapped a couple of last photos of the beautiful Oxfordshire countryside (actually it may have been Warwickshire by this point) and then settled down to endure the journey. And by endure, I mean endure. Some bloke had brought home made egg sandwiches onto the enclosed train carriage. Yuck! Who DOES that???