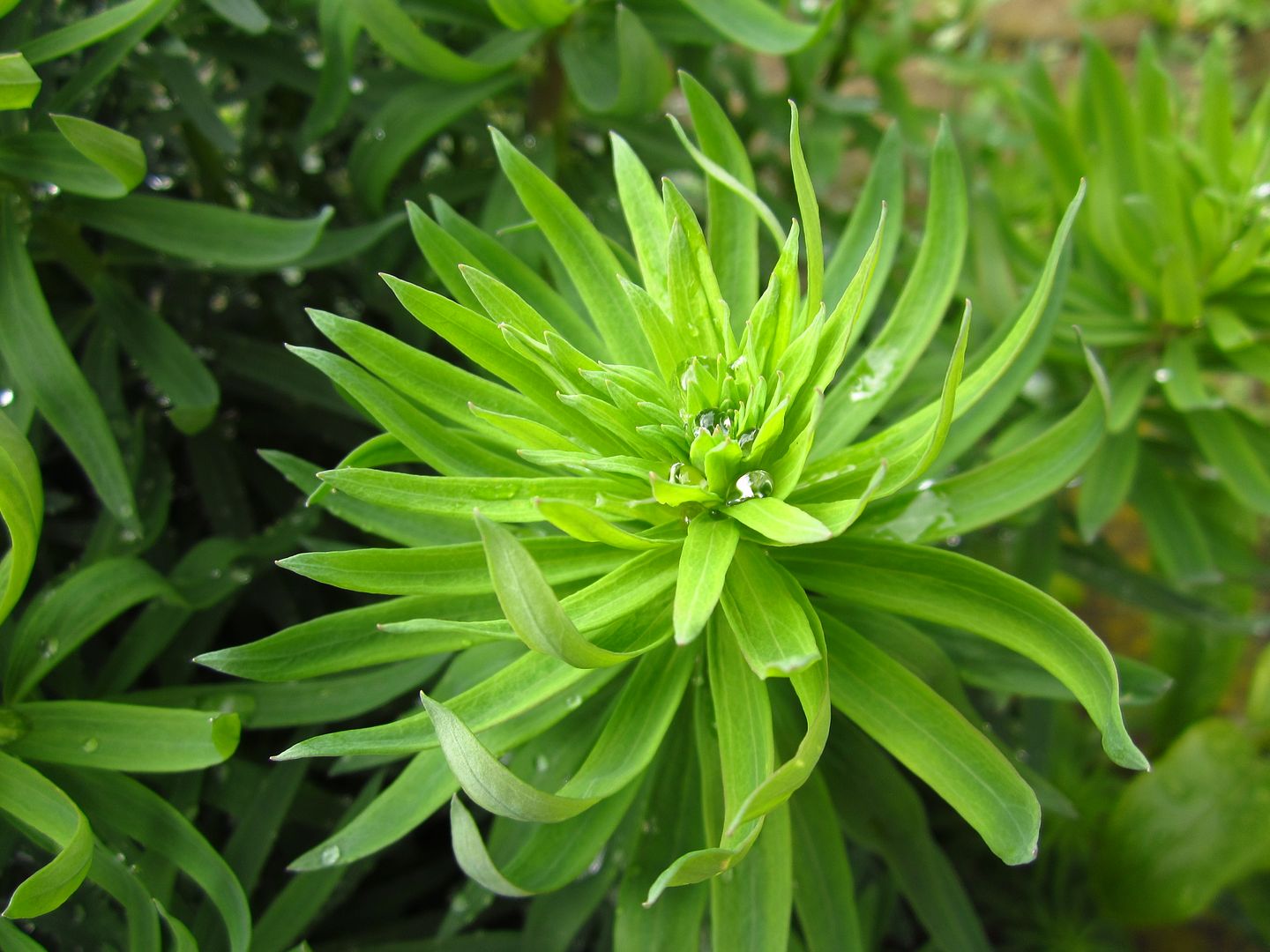 There was rain during the night. I don't mind rain during the night as long as it stops before I want to go outside the next day! On Monday evening we drove Alice back to uni and had to drive through the most horrendous rain. I found out later that there had been a small tornado nearby (in Oxfordshire! Who'd've thunk it?) at the same time so it was probably the same storm that we were caught in.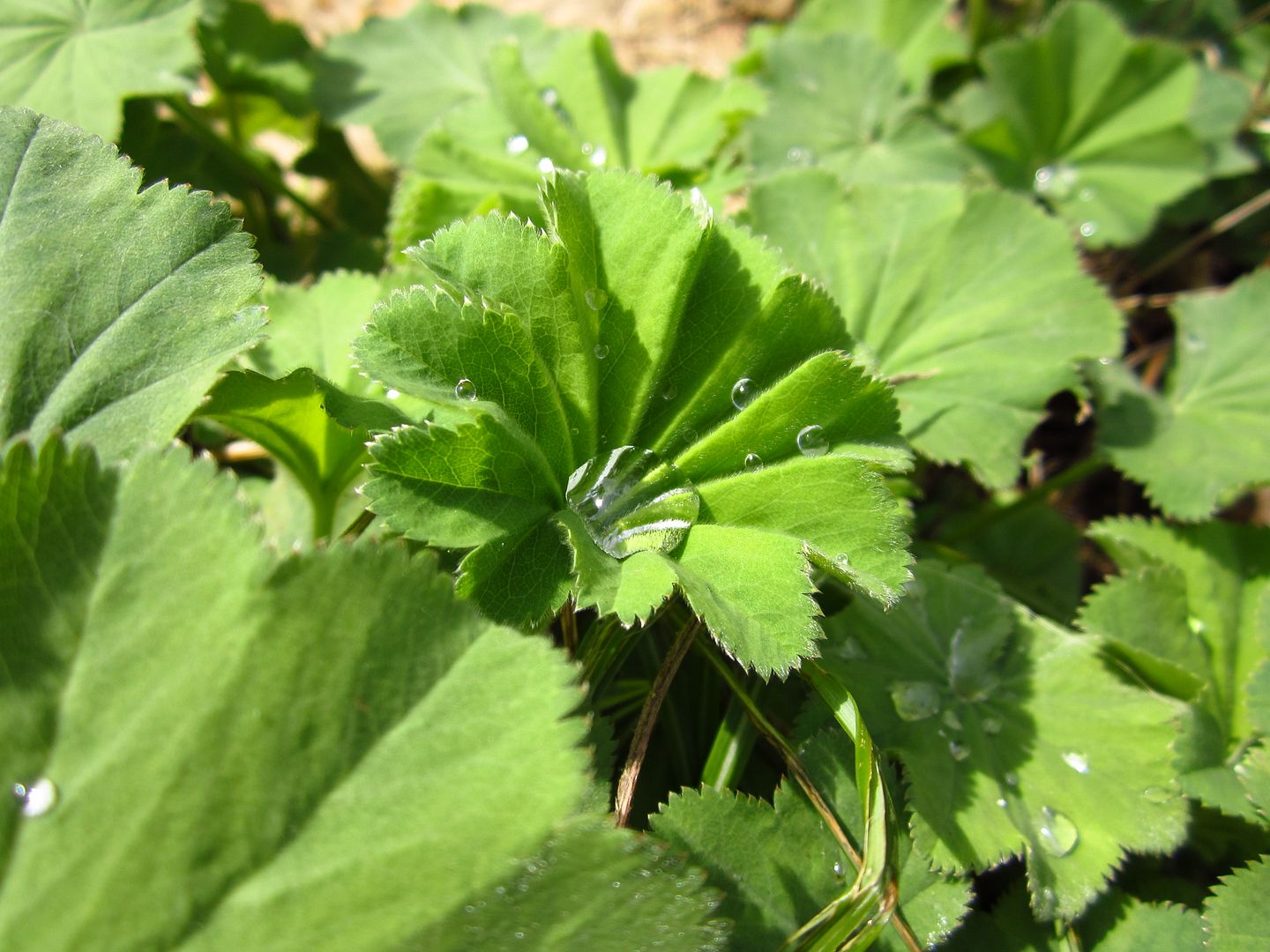 On Tuesday morning the rain had stopped and it had left beautiful jewels in the garden plants.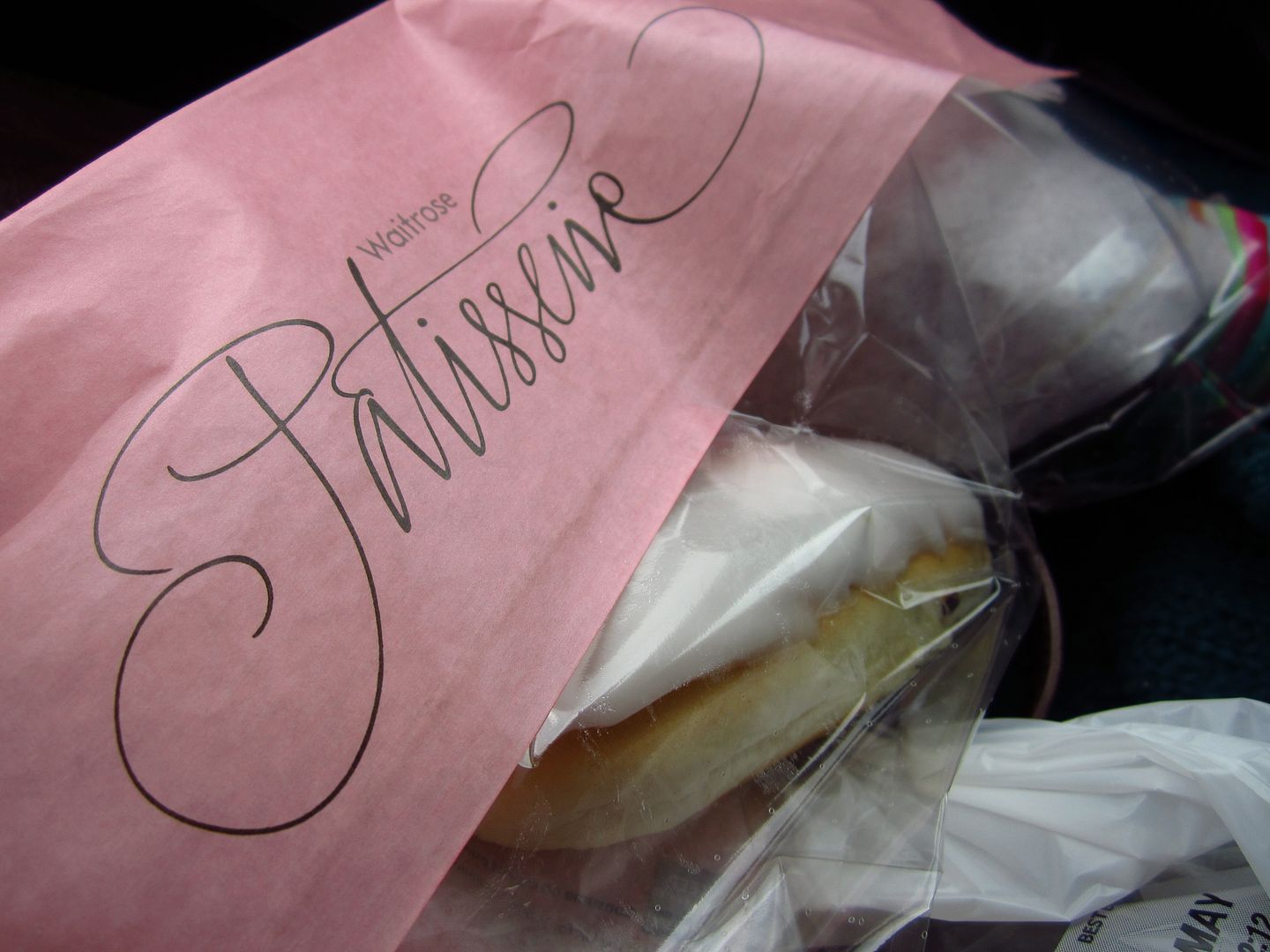 We set off early, intending to visit Brackley Antiques Cellar before doing the Tesco shop. We were a bit early but thankfully it's situated below a big Waitrose so we had a little Waitrose picnic in the car before we went in. Iced bun for my mum, mango slices for me (I was feeling fruity that day).
Brackley Antiques Cellar is massive and well worth a visit, but it's not a place where you will really find a bargain. The sellers know what they're selling and price accordingly. Always good for a nosey around though.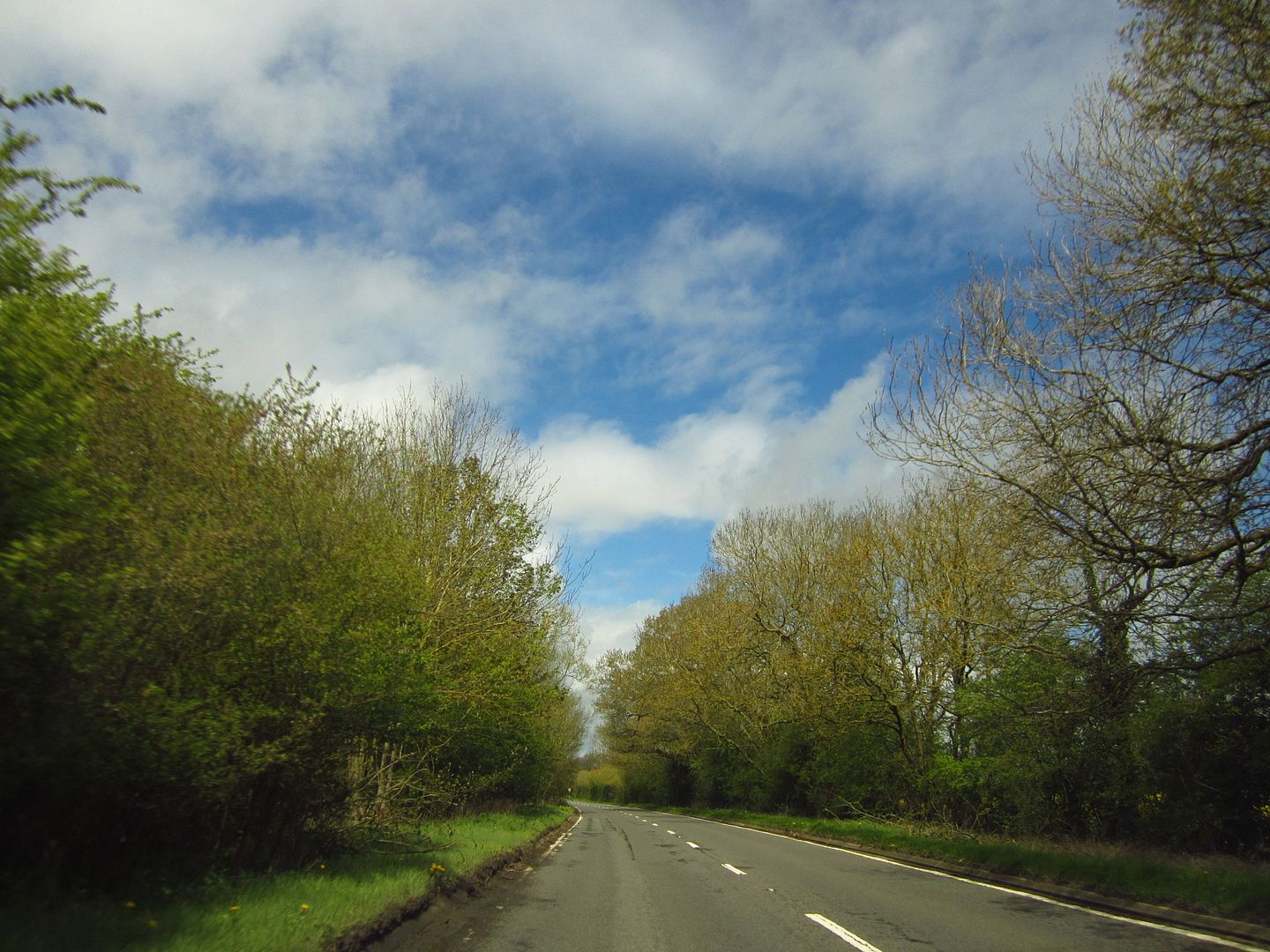 We left there and headed towards Tesco, marvelling a little at how green it was after months of rain rain rain. The Northamptonshire countryside is beautiful right now, full of fresh new growth leaves, baby animals and huge expanses of bright yellow Oilseed Rape. I know the latter is not an indigenous plant (it's a crop) but it certainly looks stunning when so many fields are such a bright colour. I remember one year there was a field of sunflowers, that was incredible.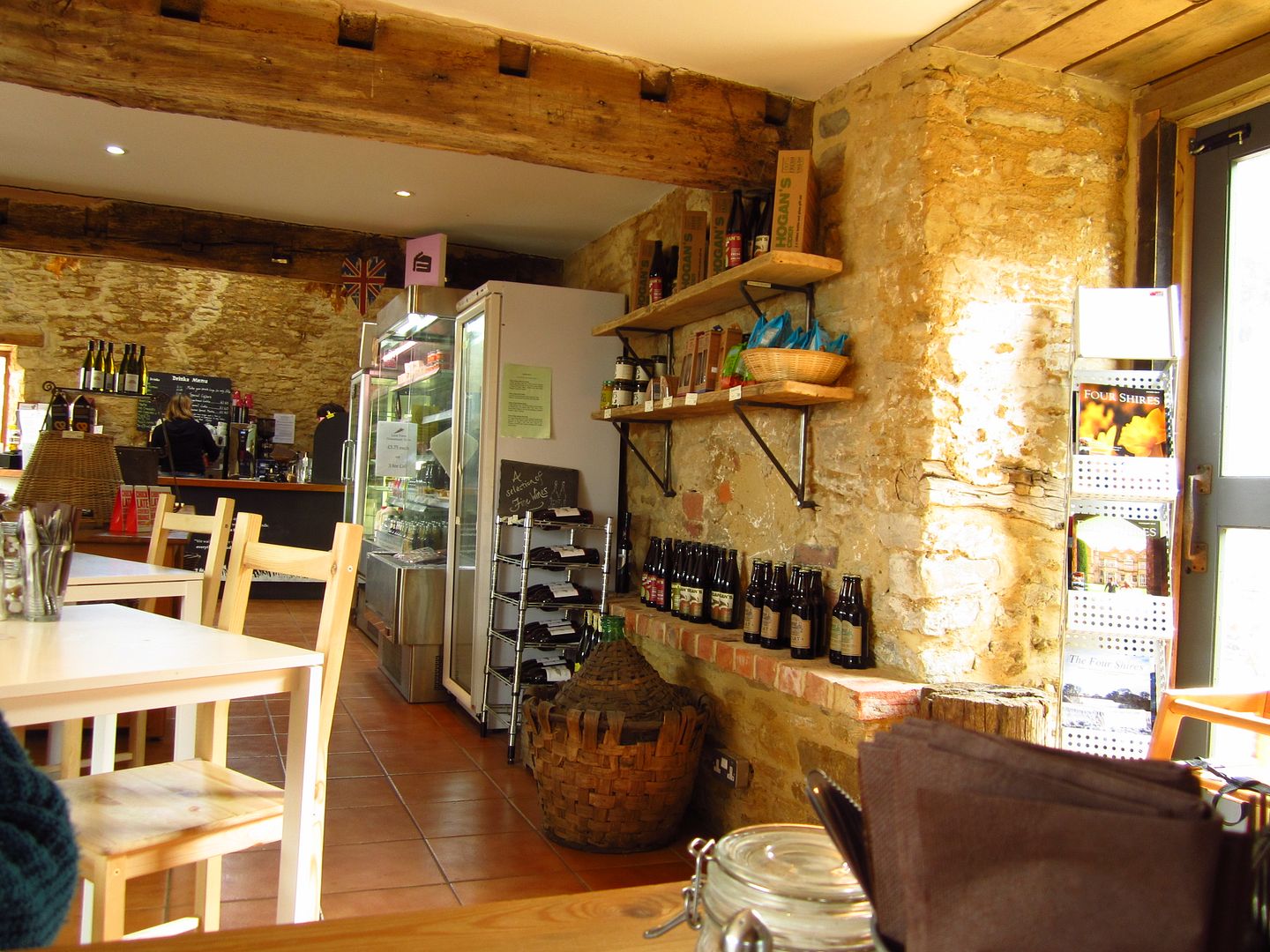 My mum suggested an impromptu diversion: a visit to Limes Farm for a drink. I'd not been here before, but it's lovely. Still quite basic but you can tell they're putting a lot of effort and work into it.
I enjoyed a hot chocolate and my mum a coffee while we discussed crafty things and made some crafty doodles.
Best bit?
Ginger biscuits with your drinks!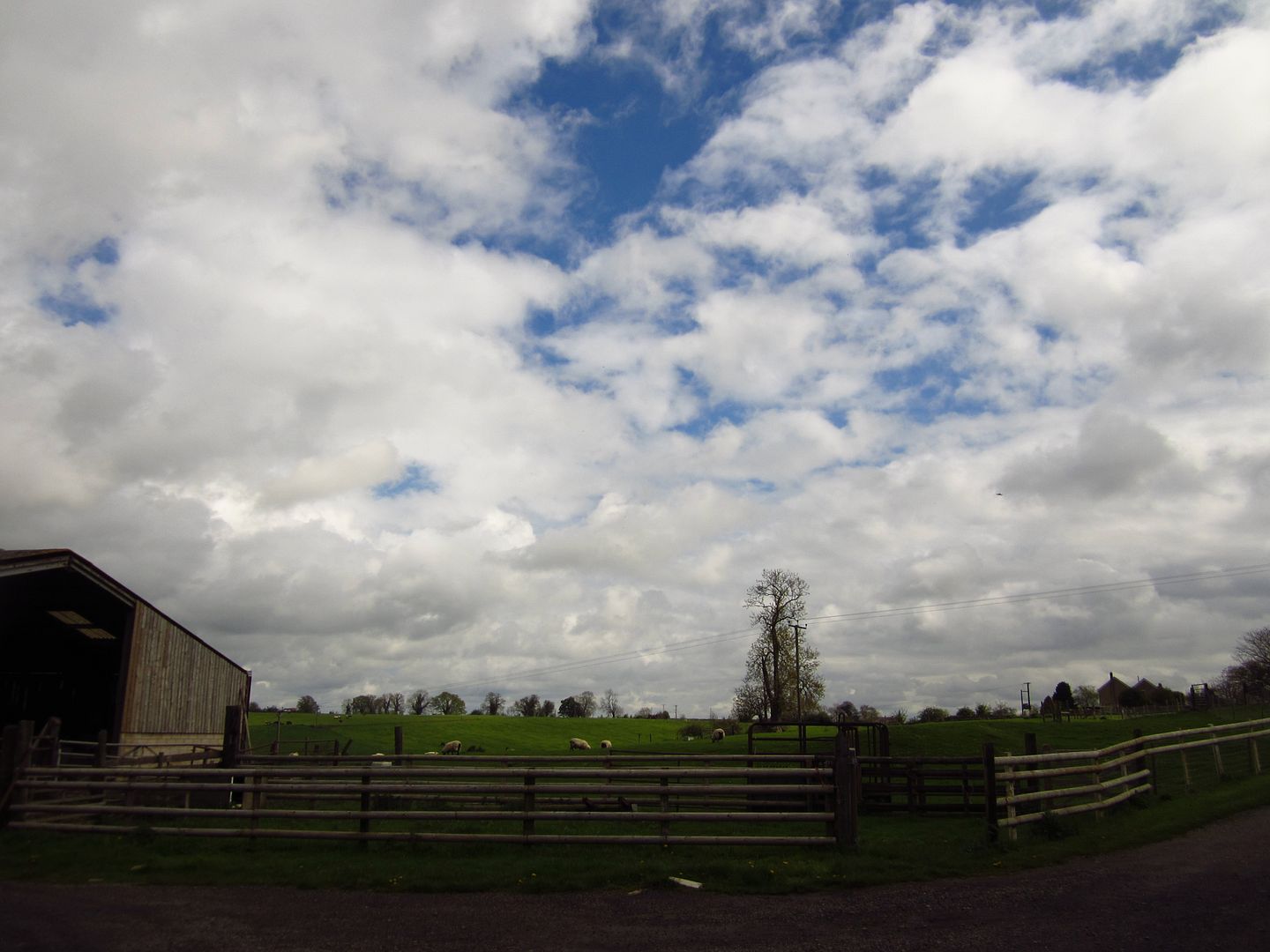 Outside there were sheep in the field …
… cheeky lambs in the barn …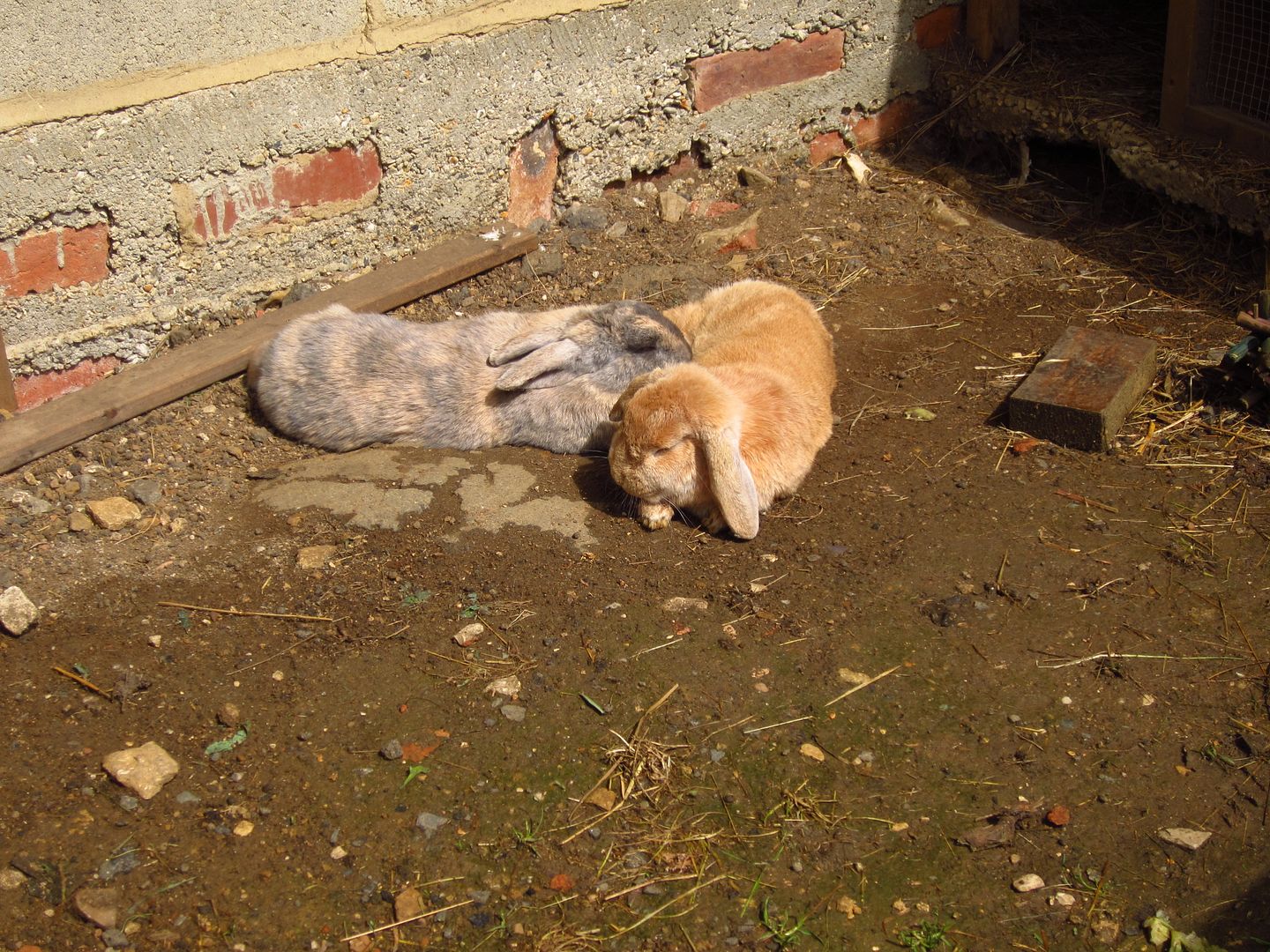 … and blissed out bunnies sunning themselves :-)
Definitely made the tesco shopping more fun! Oh and we bought baby clothes as well for my New Baby Cousin. We went to visit him (with Grandma) on Thursday and aww, he is just lovely. Its not fair to put photos or names of babies on here when their parents don't know about it, but you'll just have to imagine how lovely he is. It felt very special to be holding him.
Oh yes and on Tuesday after all the antiques, coffee and tesco fun I fell fast asleep and woke up with a comedy sized bump strapped to my front.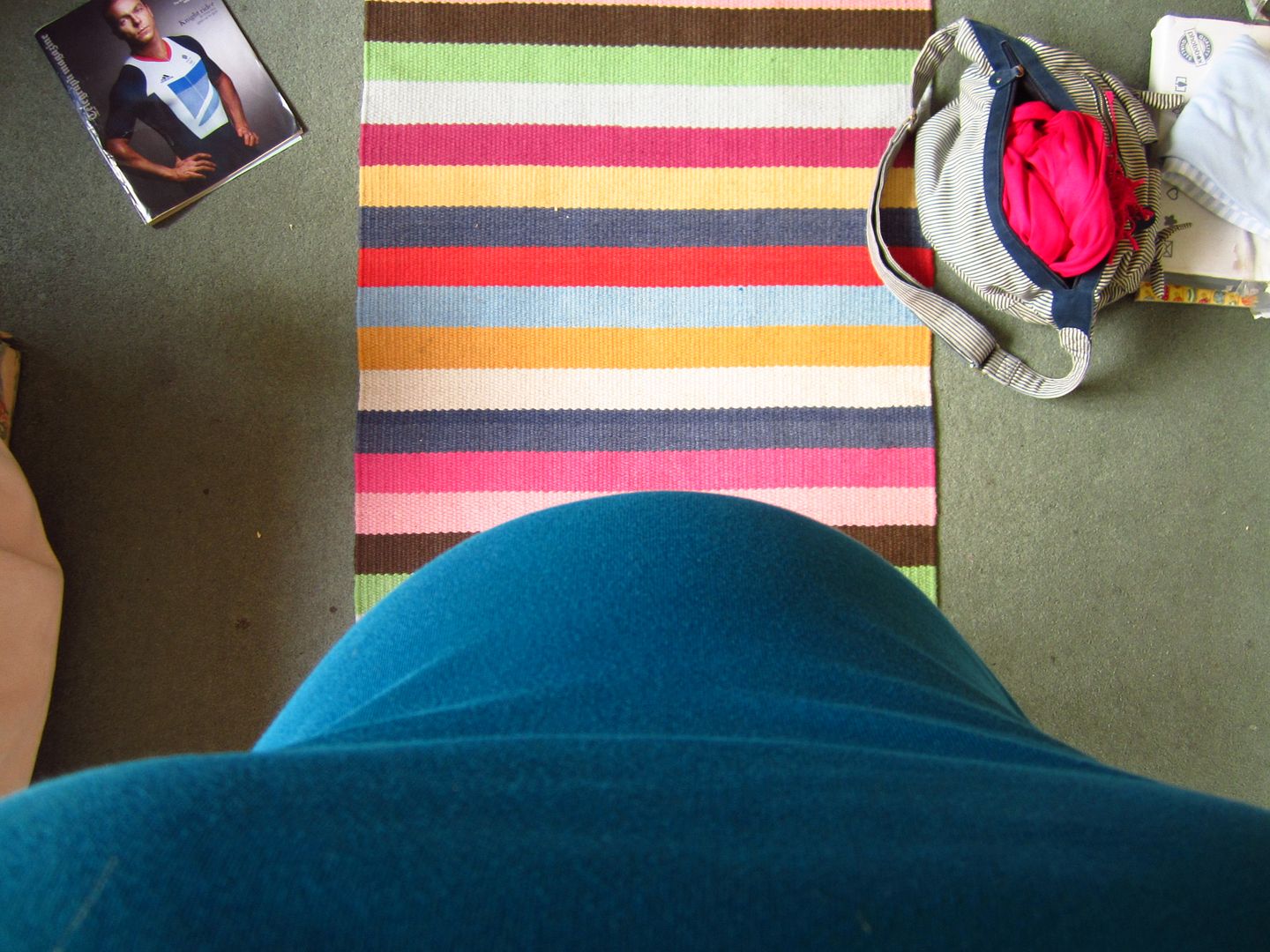 Sort of doubled in size during one nap! No wonder I was tired. I like looking down on it like that but I must be honest and tell you that from the side, I just look overweight. It does not look like the lovely roundy bump that the photo above implies!  I like to imagine that it does though, and just don't bother looking in the mirror.
We had another outing on Wednesday, sort of. Patch was fiiiiiinally having his braces removed so we spent a lot of time waiting in Northampton, and a bit of a trip to Ikea, and then some more time waiting in Northampton. He's so happy to have them off though, and they have worked so well that I make a big effort not to think of that as a wasted day as it certainly wasn't for him.
Next time: Staying in!