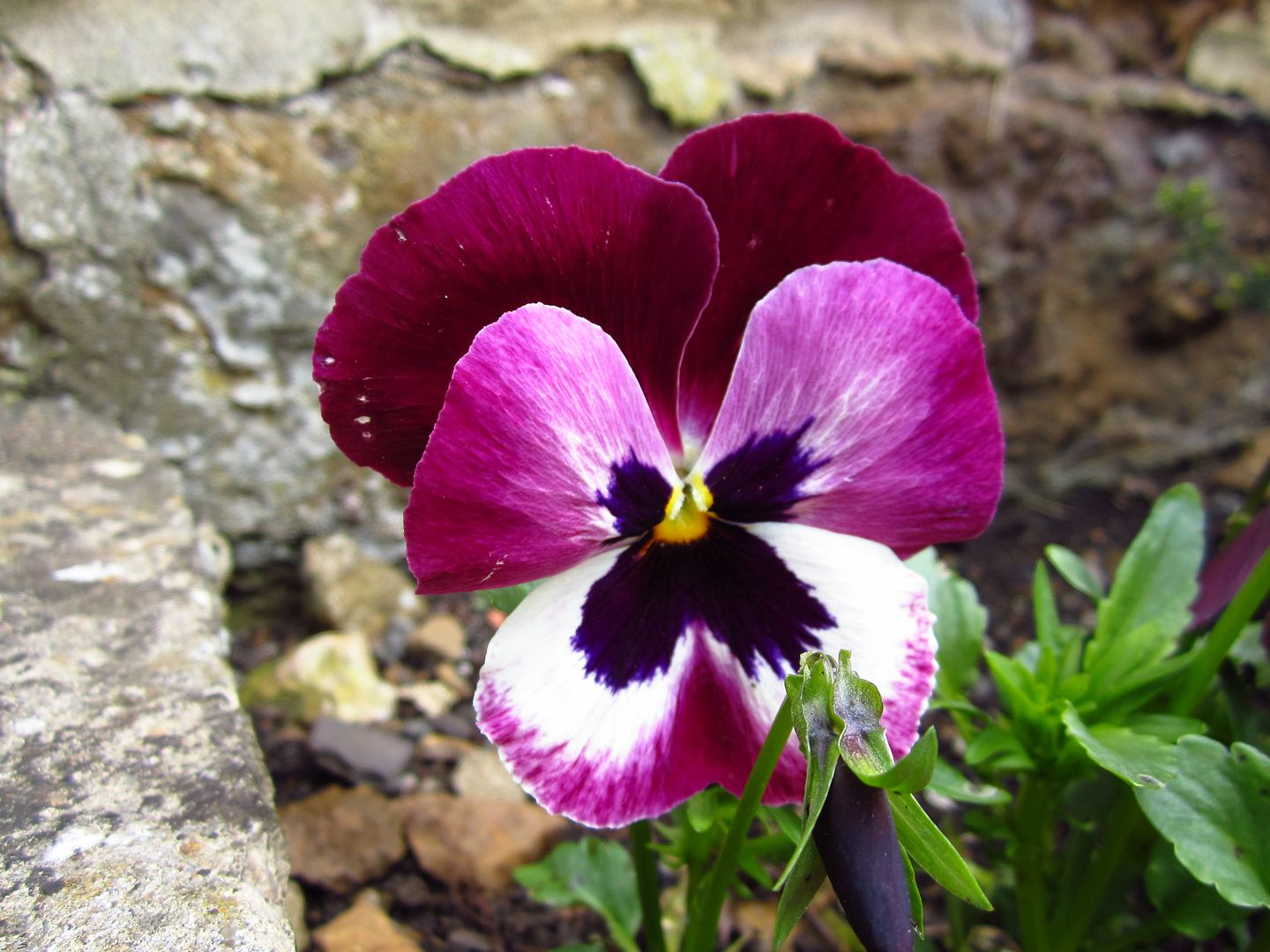 One thing I always love about going to stay with my family is spending time with my Grandma. I miss her enormously and I wish that I lived close enough to see her more often. Letters and phone calls are all very well but there is nothing like spending time together. We lived with Grandma until I was 4 years old and she's been a strong character in my life ever since. We're very close and we just "get" each other. Her house is as familiar to me as my mum's house is and I always feel relaxed there. She has a lovely garden and its great for taking photos in. More recently she's been less able to manage the garden as she has done in the past, so on Sunday we (that's me, my mum and my brother Patch) went over there to cut the grass for her and trim some bushes that had grown too large. I say we, Patch did the work while we three sat on the bench on the patio!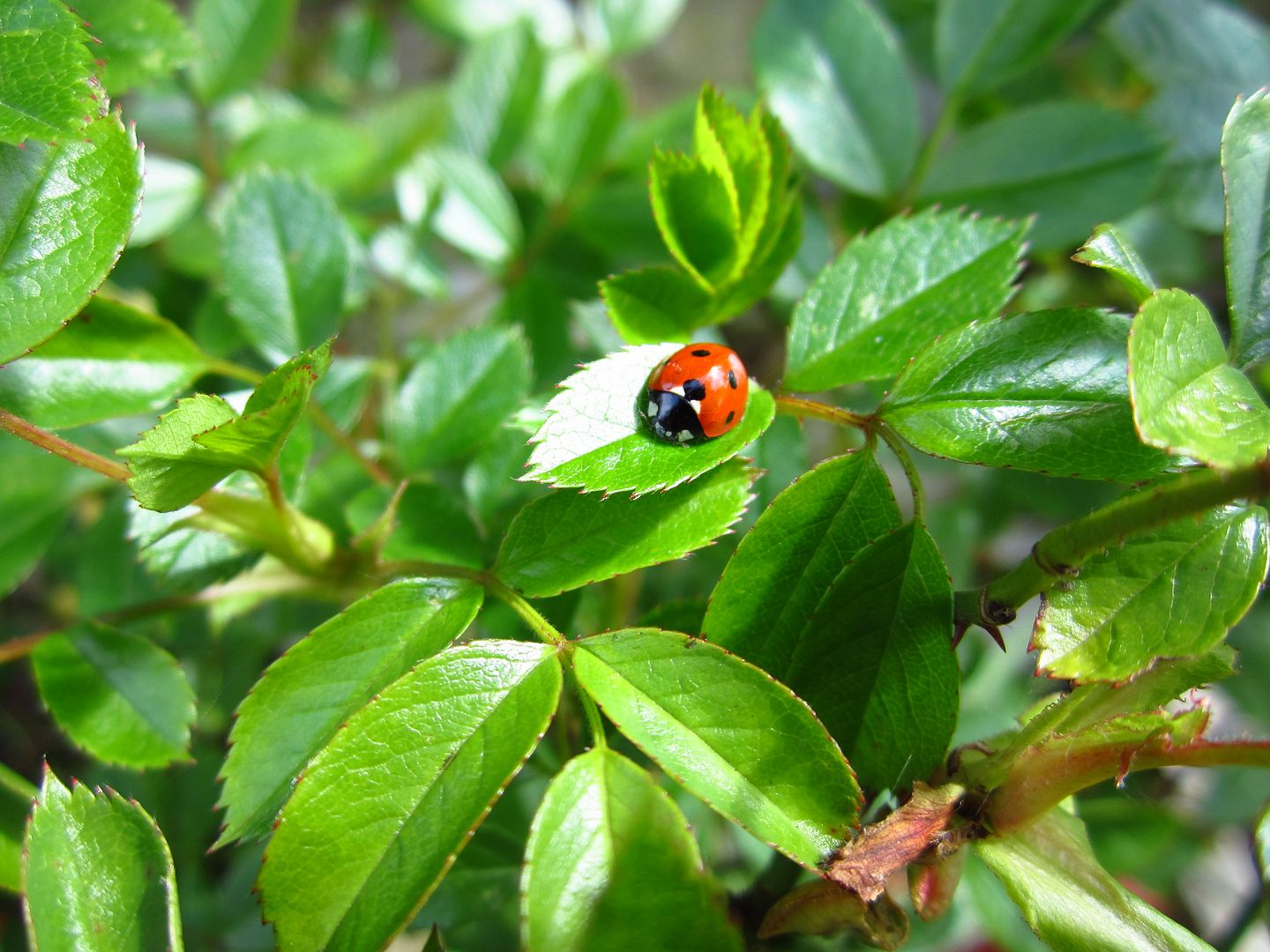 Irish Mollies – I think these tiny dark velvet pansies are beautiful but Grandma thinks they are a bit of a pest as they grow unstoppably in her pebbly drive!
This is us sitting in the sun. It was the only day that the weather was lovely (and that was really just for the morning) and we were all really hot sitting there! It's a lovely sun trap.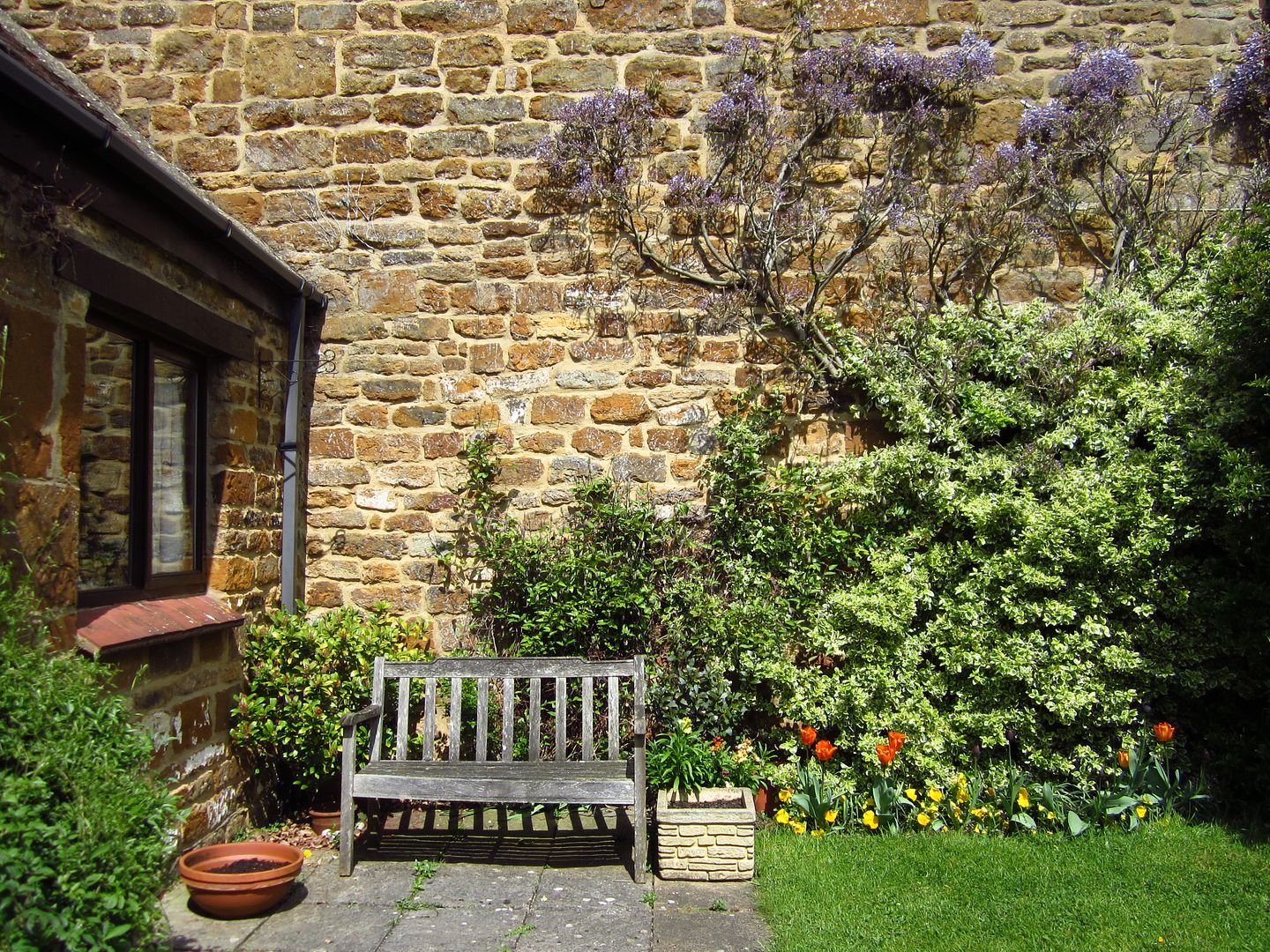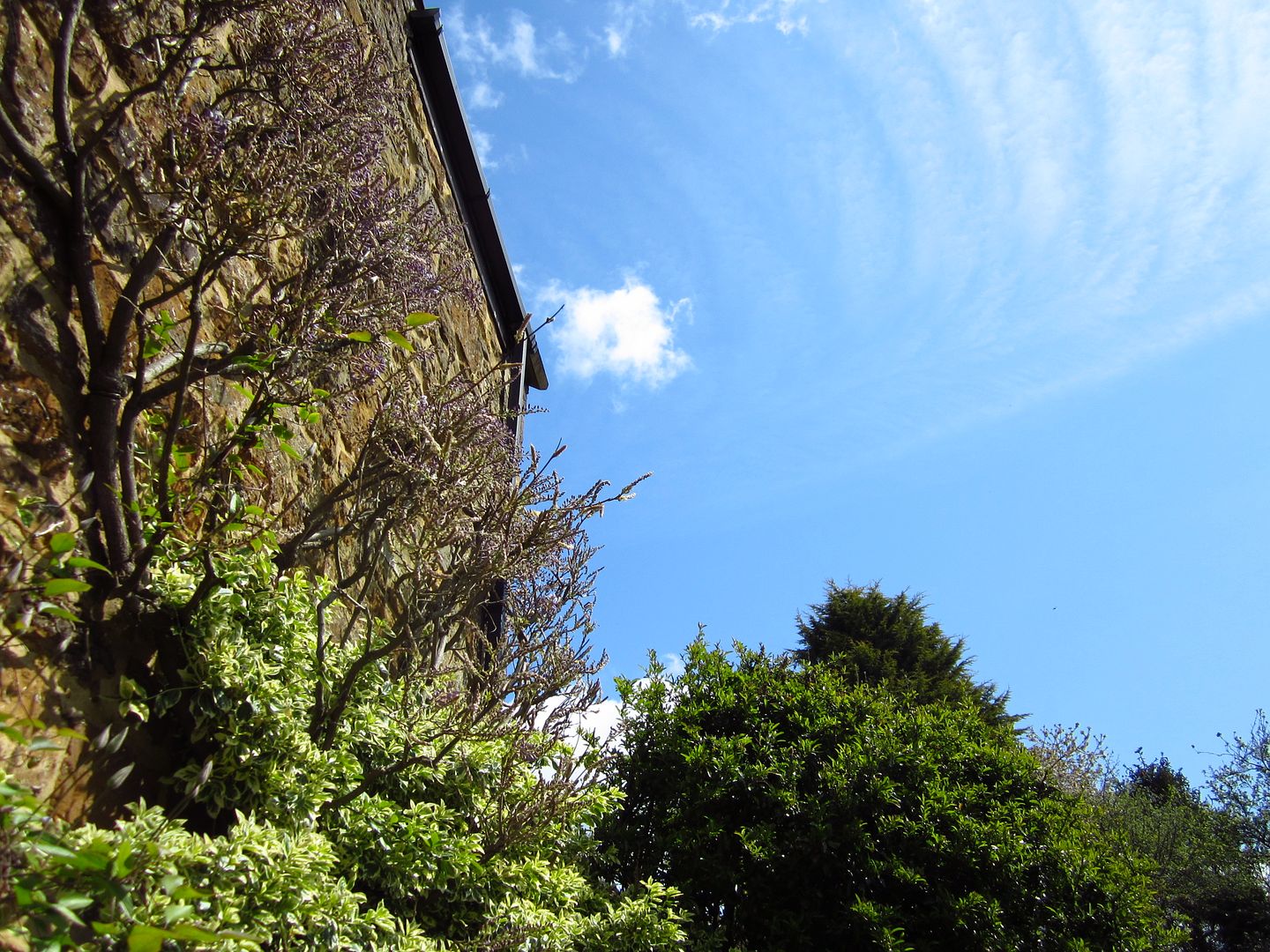 On Monday my mum had to work, which was an ideal opportunity to spend the day with Grandma. I packed up my yarn bag and then unpacked it right onto the table and was happy as anything all day. We chatted a lot and Grandma was a bit mesmerised watching me turn yarn into squares!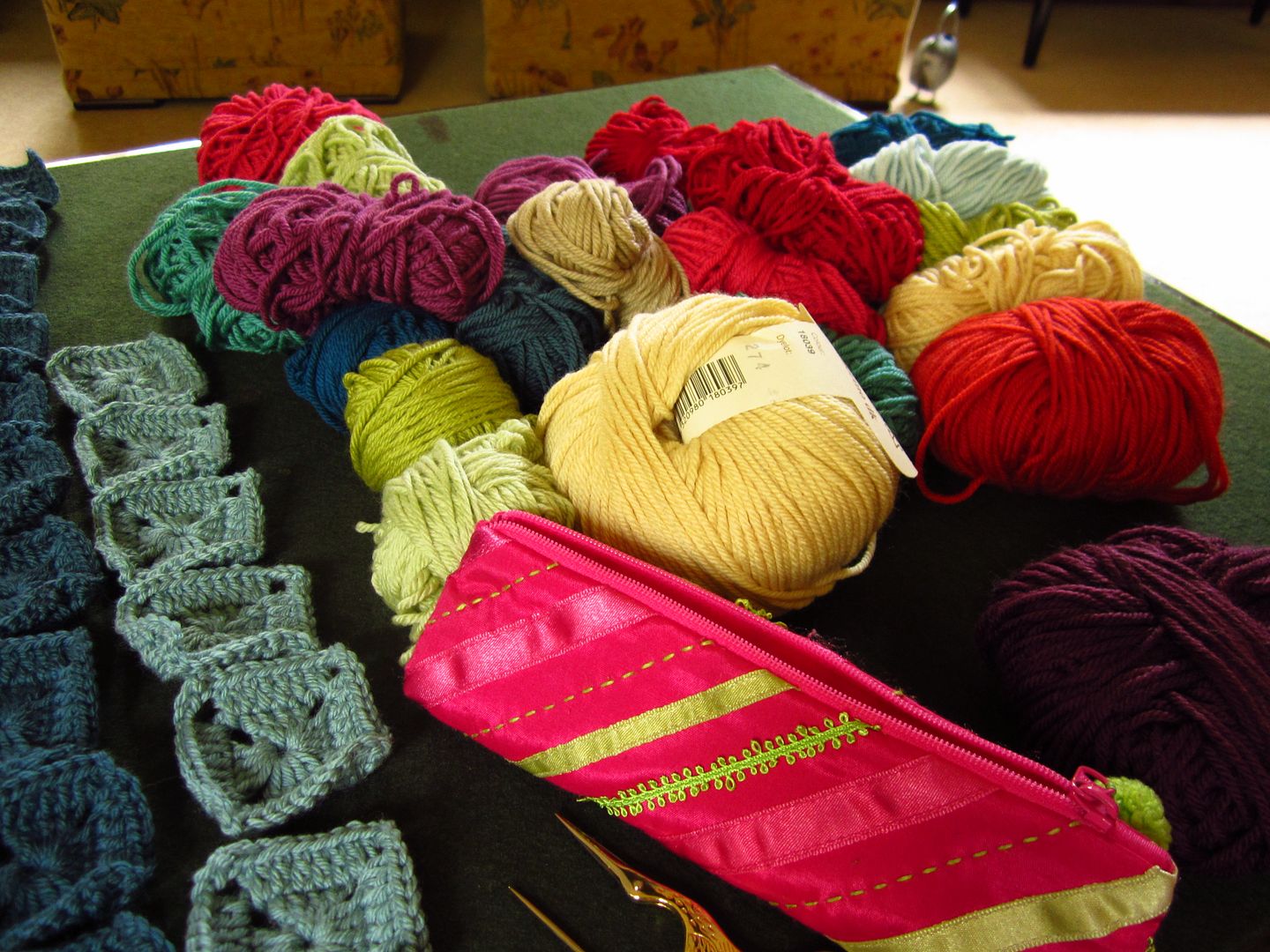 We also got the old photos out to look at. I don't think I've looked through Grandma's ones with her before and there were lots of ones that showed different aspects of the photographs in my "baby albums" that are as familiar to me as my hands are. Here I am, Christmas 1987 (so 18 months approx) with my brand new pram. That pram stayed with us until only a few years ago really but without the cover or the hood, just a box on wheels!
And here I am again, around the same time, looking cheeky and happy with only about a tenth of all the teddies I used to have. I was a fan of teddies.
It's strange looking back at my first four years of life because it just feels like a totally different life. Different house, town, county, people, everything. My sister Rachel was born 6 weeks before we moved from Surrey to Northants, and Alice and Patch were born two and four years after that so all of their childhood photos and memories come from a different place than mine. It's a bit odd. I also don't really like looking at the photos of my childhood after we moved to Northants, they seem more alien to me than the ones from Surrey.
It got me thinking about how much more prevalent photography is now, how much cheaper it is to own a camera and produce photos. I have a  lovely lot of photos from my childhood and I've always been really grateful for that. I'm determined to do the same for my baby; I know how much I love my early photos and want to do the same. It always makes me a bit sad when people don't photograph their children, or don't make any effort to take decent photos. Photos that are in focus for example! Perhaps that's just me …
It is funny thinking about your own childhood and your unborn baby in the same brain-space. It's taken me a while to realise that my baby is not me and I will not be able to give the same childhood that I had. I know that sounds really stupid and obvious, but I think I just had a set template of "this is what childhood is like" in my head and it takes a while to realise that my baby's childhood will take place in different circumstances with different people and what have you. It's hard to explain but I'm sure you know what I mean.
I can't wait for Grandma to hold my baby. (She's excited too, also because she gets to come and stay in the nice hotel again!)
xxx