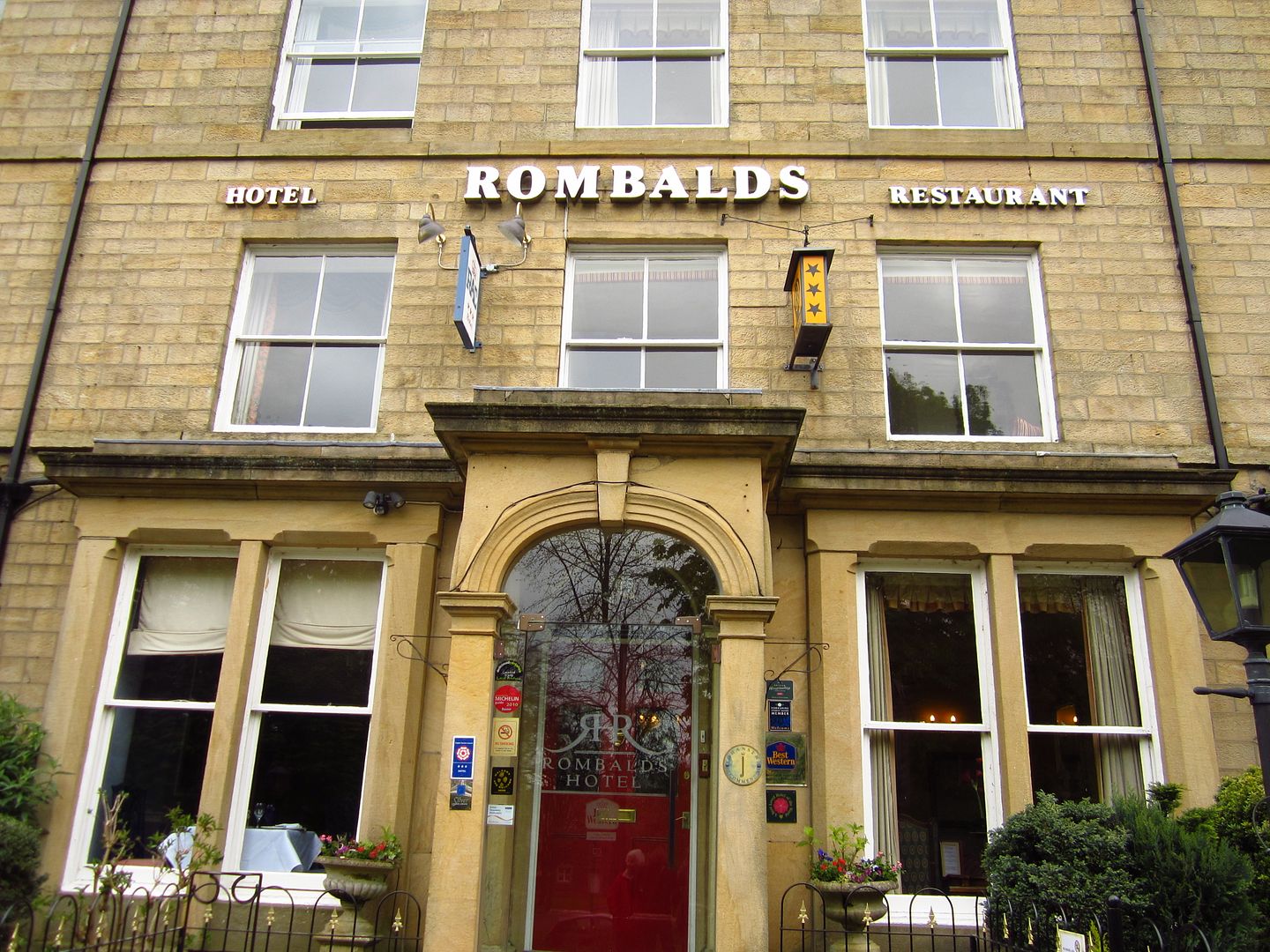 Where were we … ah yes, I left you last week by saying that my mum and Grandma were visiting, but staying in a hotel in Ilkley. Yes yes yes. I remember. SO much has happened since then though that it feels like ages ago!
This is the first time that my Grandma has been able to visit my house and see where I live, it's taken a while to arrange it and as she is not able to sleep on the airbed in our spare room (or climb our nearly vertical stairs) we pondered for a while about accommodation. When Alice and my mum were visiting in March we went to Ilkley and commented how lovely it would be to stay in this hotel which almost overlooks the moor. It turned out to only be about £50 more than staying in the local (pretty scummy) Travelodge and I have to say it was a fabulous choice and we would thoroughly recommend the hotel (Rombalds Hotel).
Their room was on the 2nd floor and was the two windows above and to the right of the door in the above photo.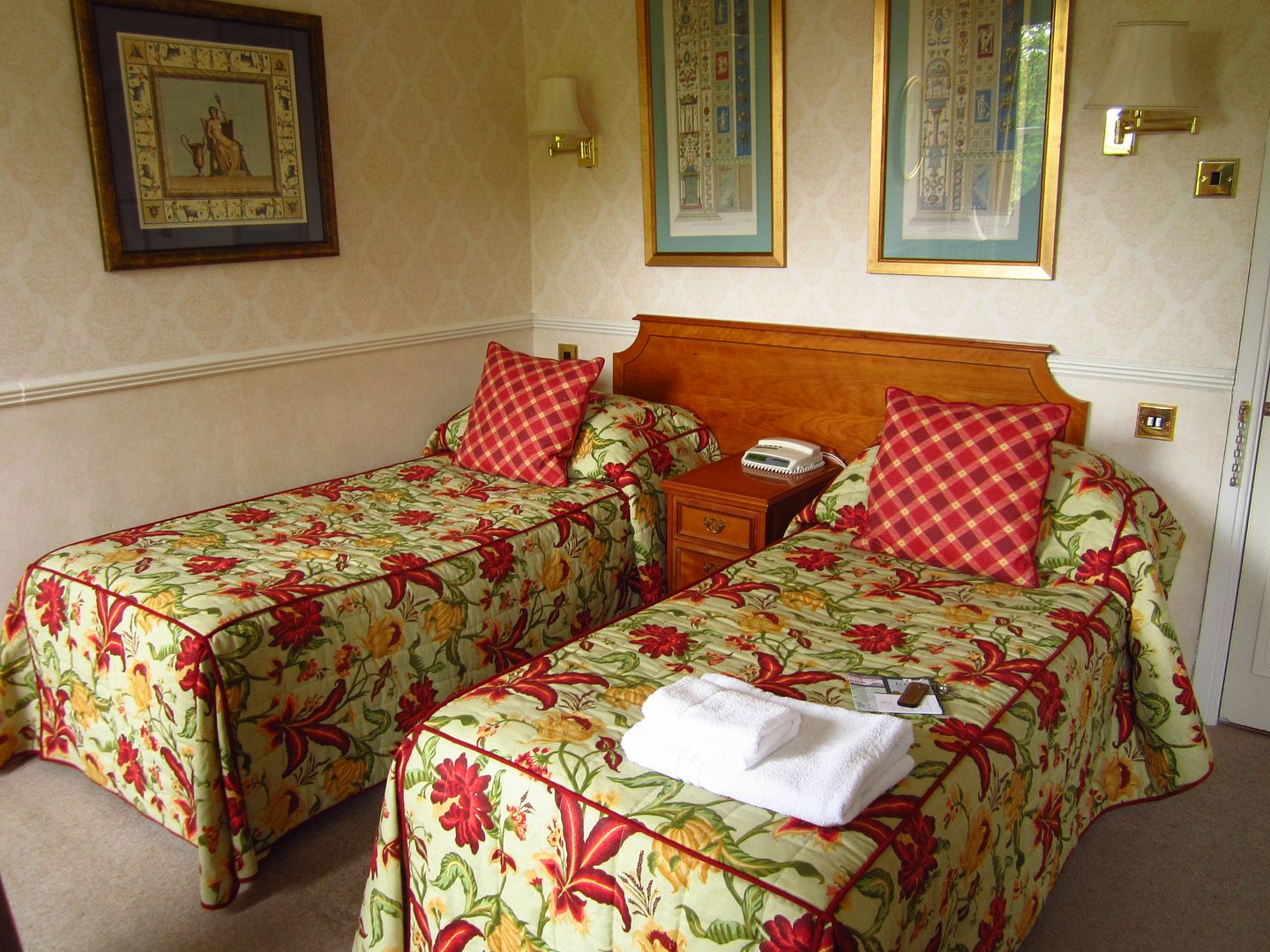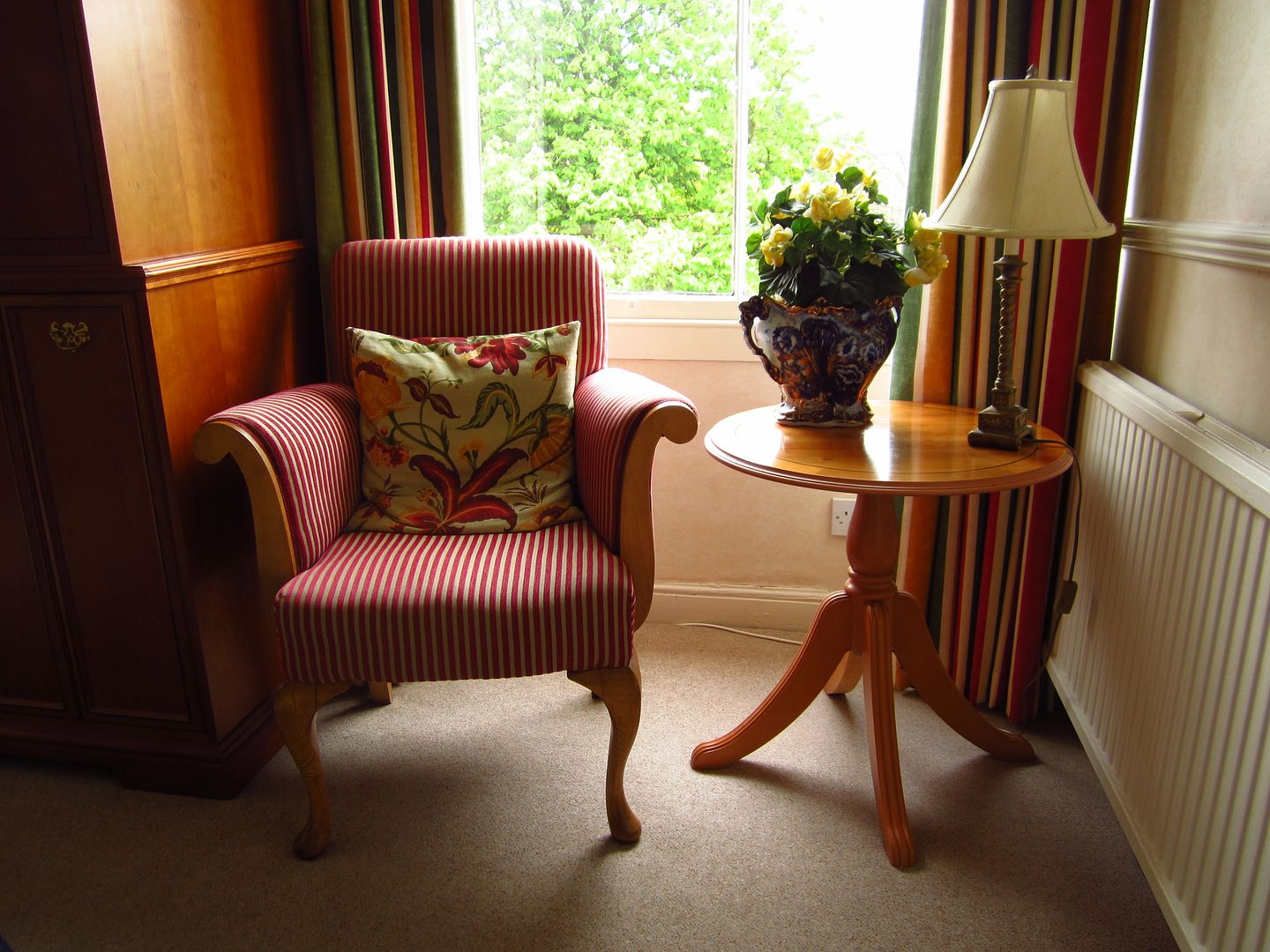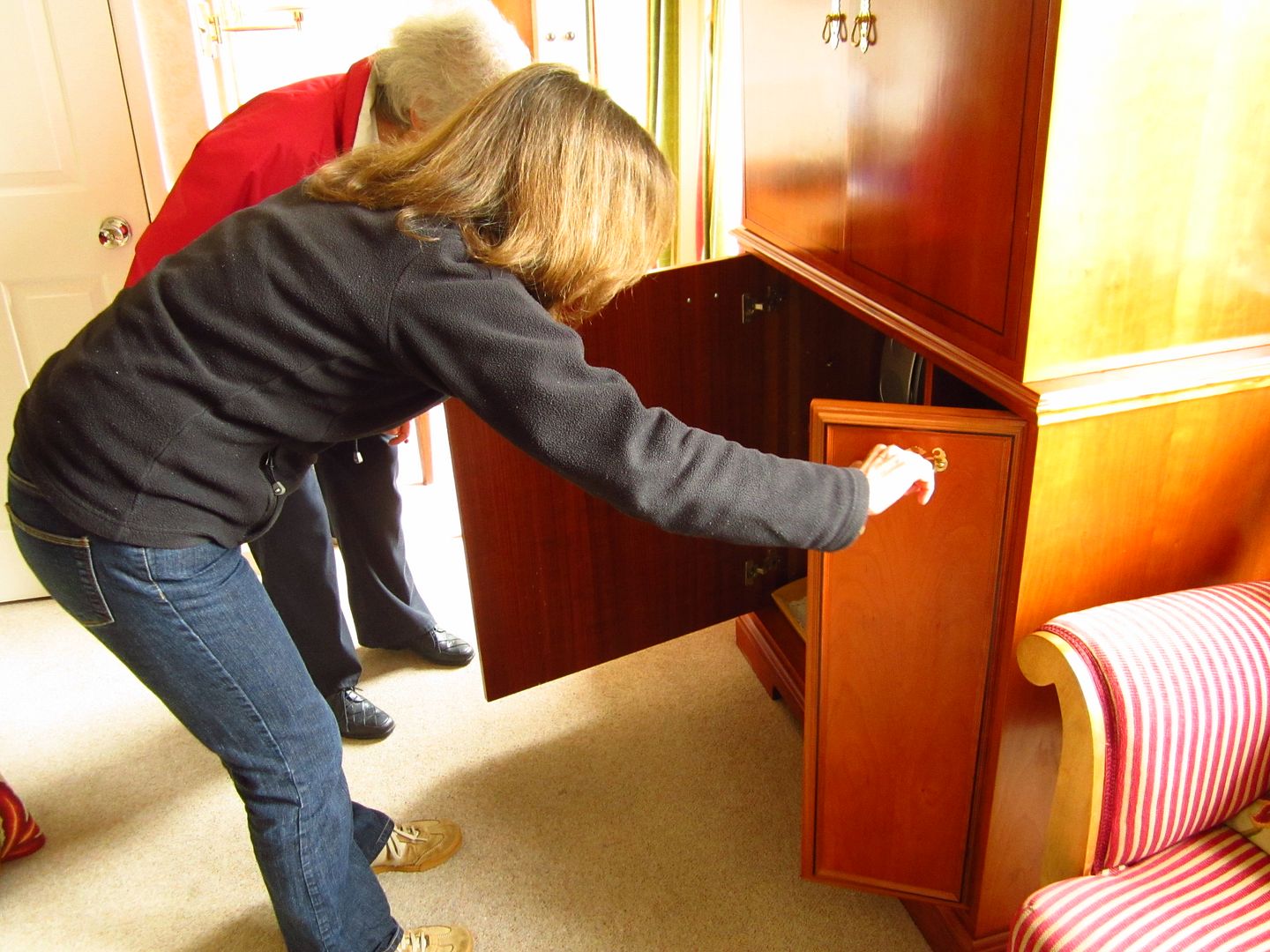 The room was warm and clean and just lovely really. It was fun watching as all the things were discovered!
The view from the window was ace, lots of trees and if you crane your neck one way you can see the moor and if you do so the other you can see down the hill and almost into town.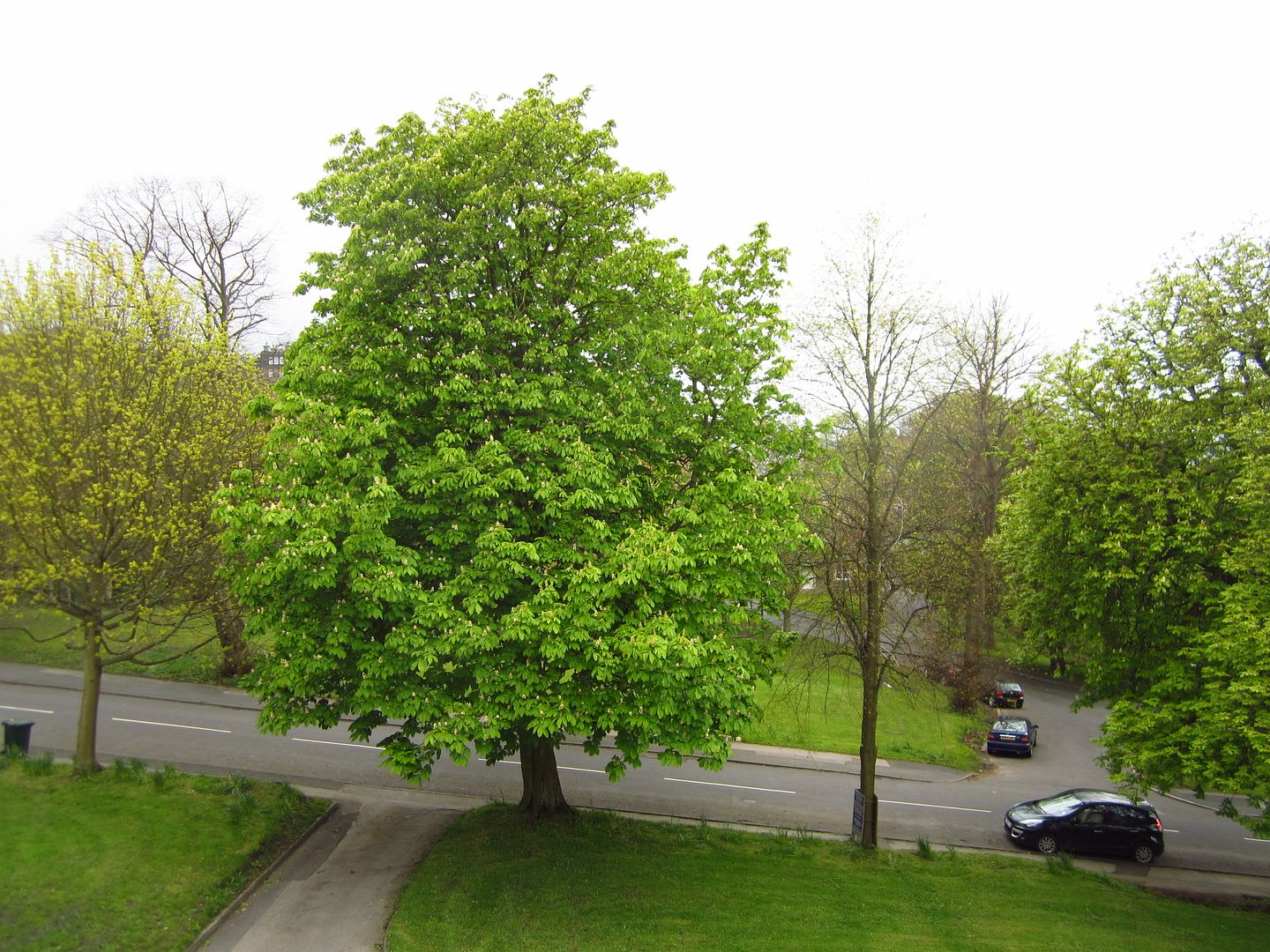 Thursday was mostly about getting settled into the hotel and a bit of an explore around Ilkley. Just a small explore as walking was limited. We did make a good attempt at drinking Caffe Nero out of business! I think we went there 3 or 4 times in 2 days!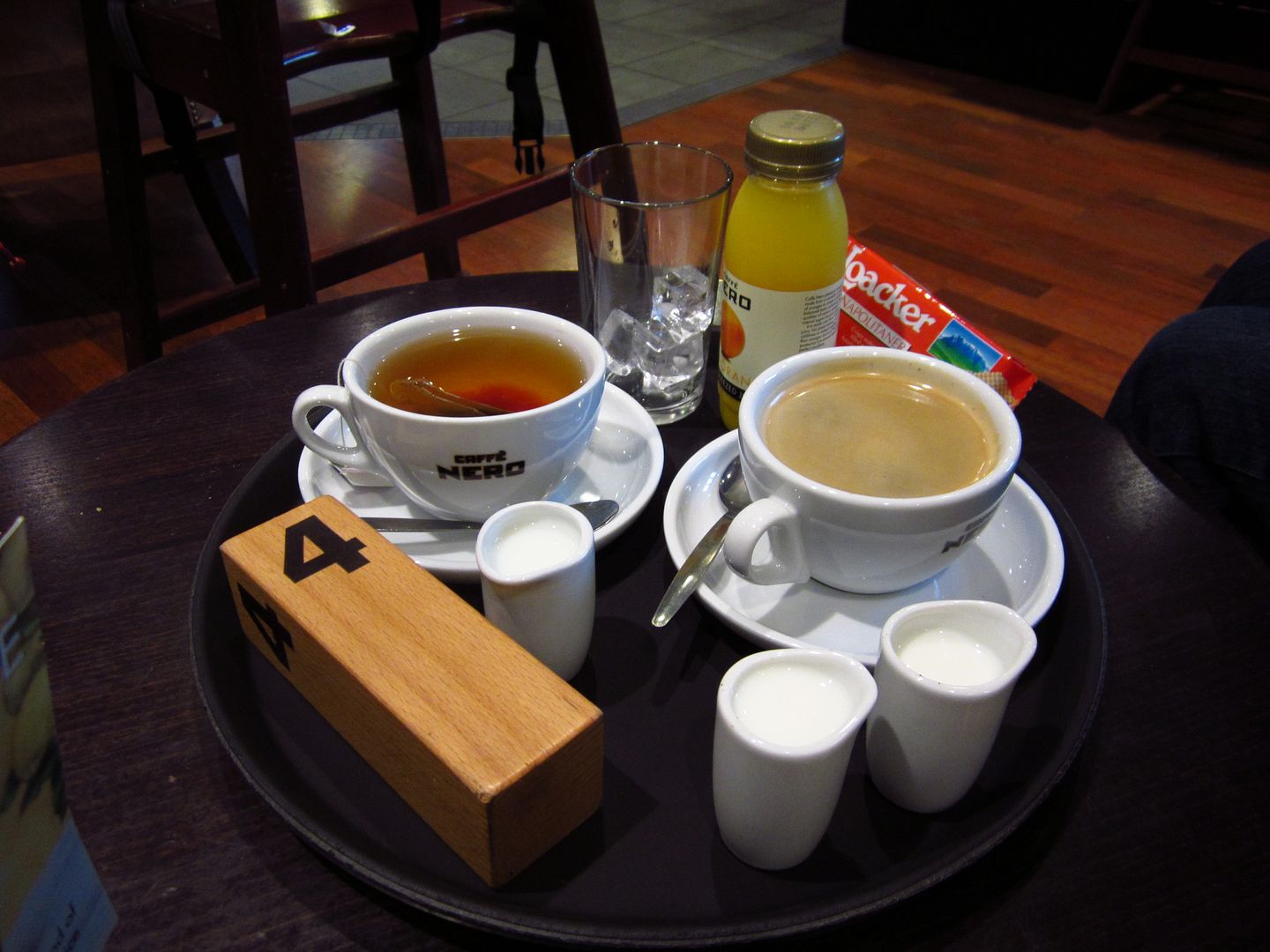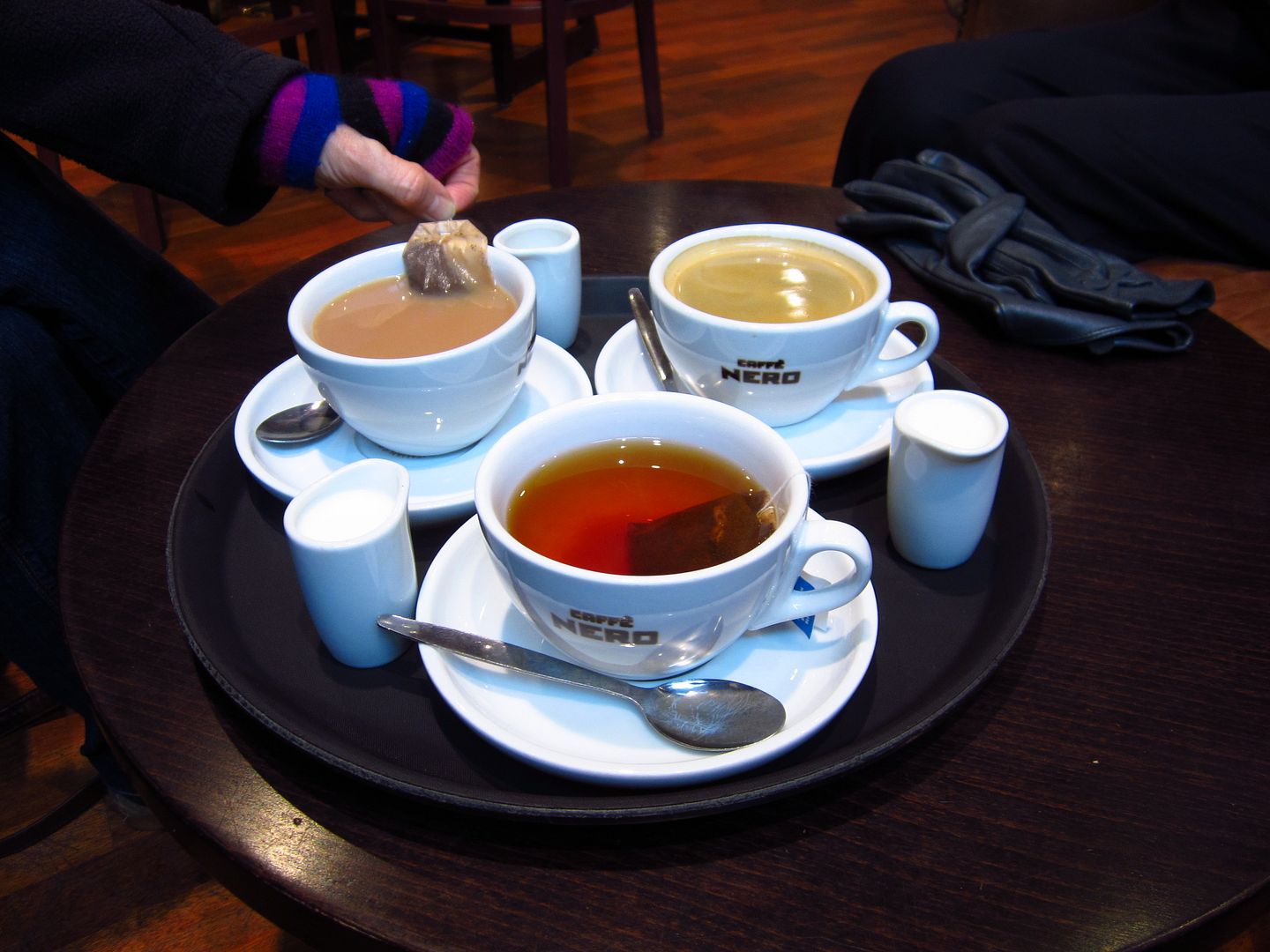 I should point out here that Grandma doesn't really "get" blogging, or why I took photos of our drinks, food, ducks, beds etc.
Yes, ducks! They were out for a stroll near Marks and Spencer :-)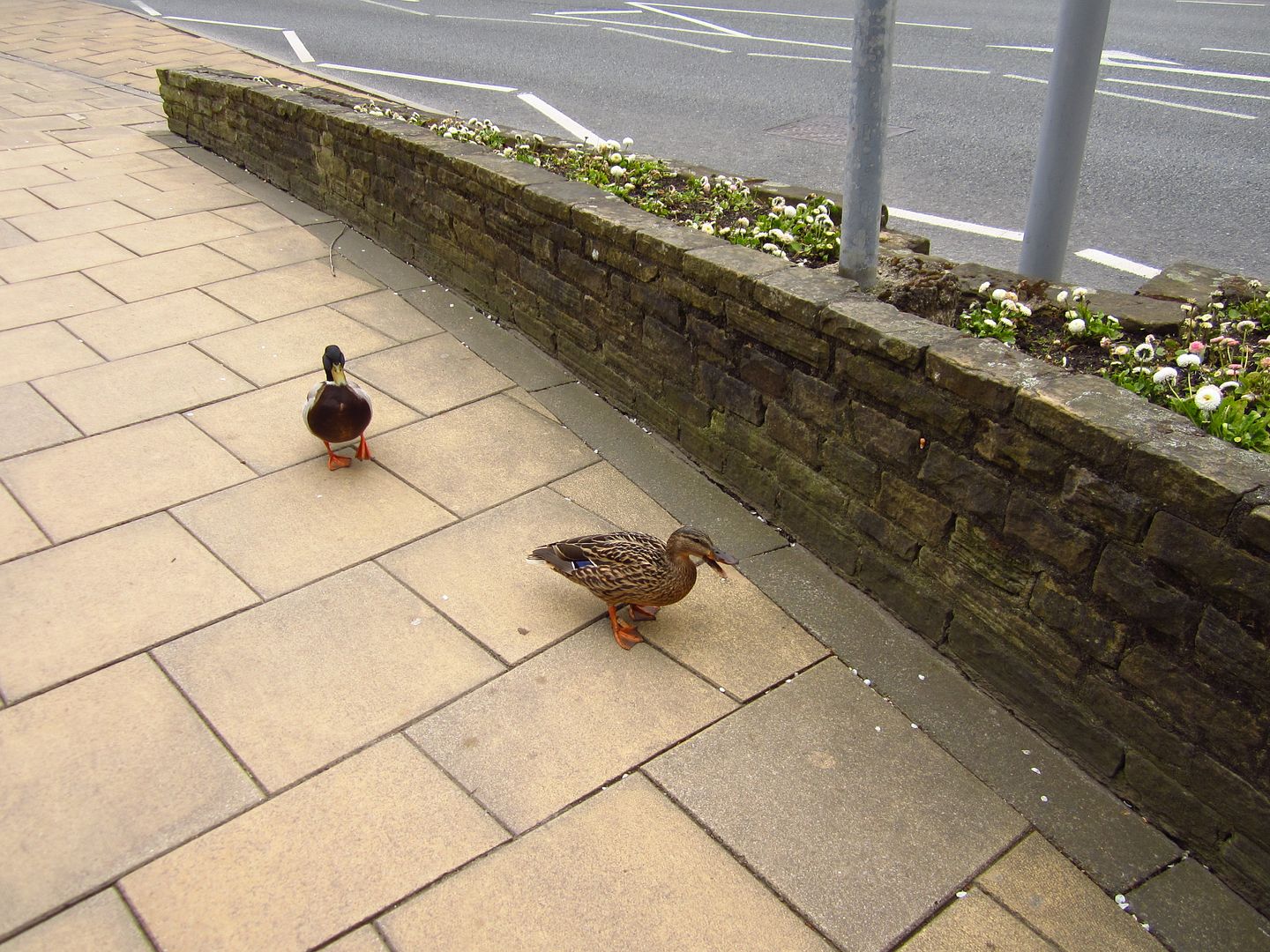 On Friday I got the bus over to Ilkley again. "What do you want to do?" asked my mum. "Find somewhere with a toilet!" as after sitting down on the bus for half an hour the baby had dropped onto my bladder as I walked. My poor mum, we had to make so many loo breaks for me that weekend!
For a serious answer (after a loo break, thank you Caffe Nero) we went for a drive past Bolton Abbey up past Burnsall and then stopped in Grassington. It was almost 12 noon by this point and as a hungry pregnant lady I was absoLUTELY ravenous by this point, having only had two bowls of cornflakes for breakfast. I did the only decent thing to do (aside from eating my arms) and hustled us into the nearest cafe for FOOD.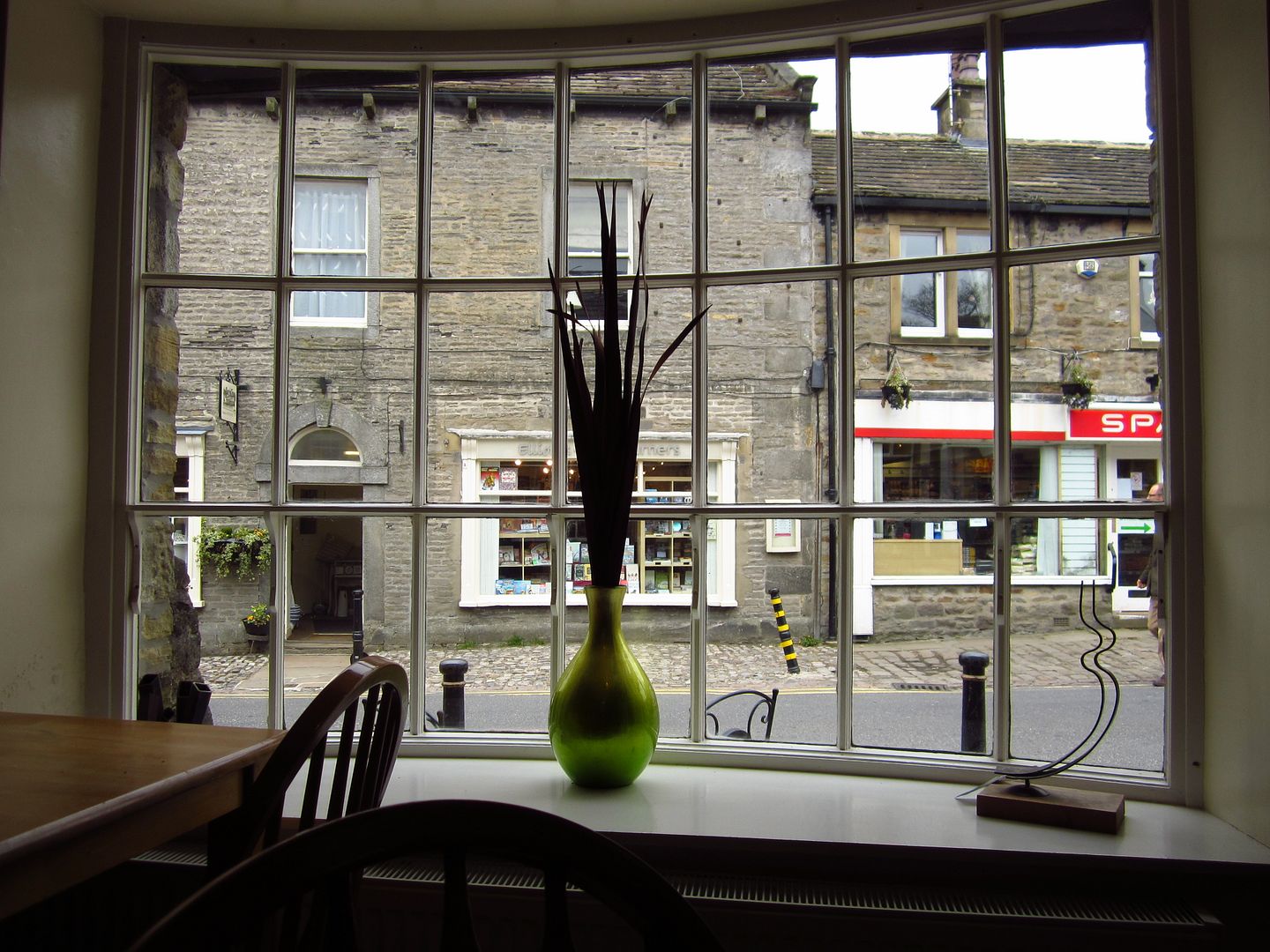 Fortunately it was pretty lovely, and the panini and chips combo certainly filled me up.
Later on we went back to the hotel and I noticed how lovely some of the glasswork was. Isn't this the prettiest window glass ever?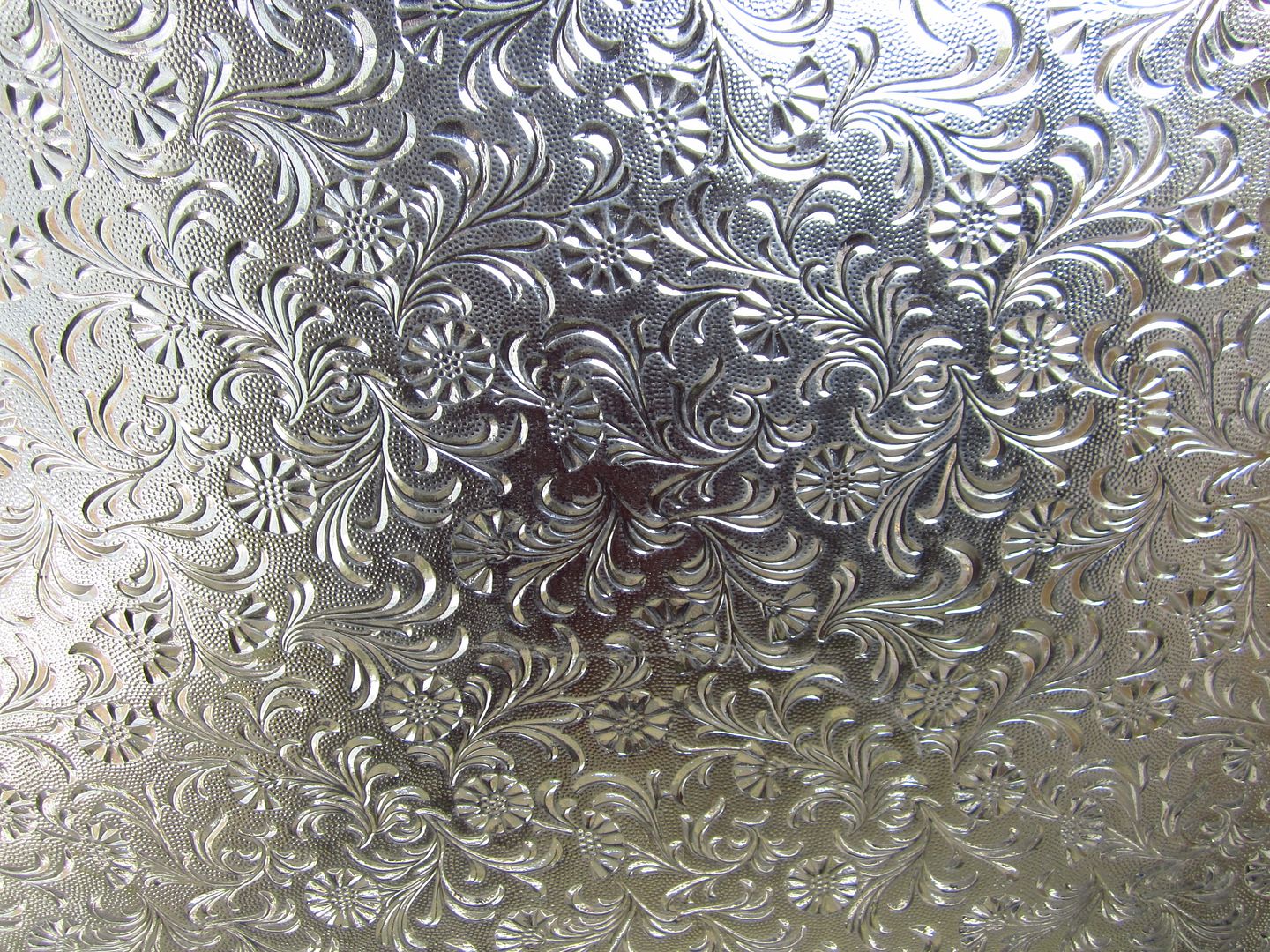 I was feeling a bit snoozy so Grandma sent me for a nap on her bed. I didn't feel like napping but I did feel like crocheting:
After a while we left Grandma for a while and we walked back into town, stopping to rescue someone's pet rabbit on the way. We're good like that. We sneaked another Nero: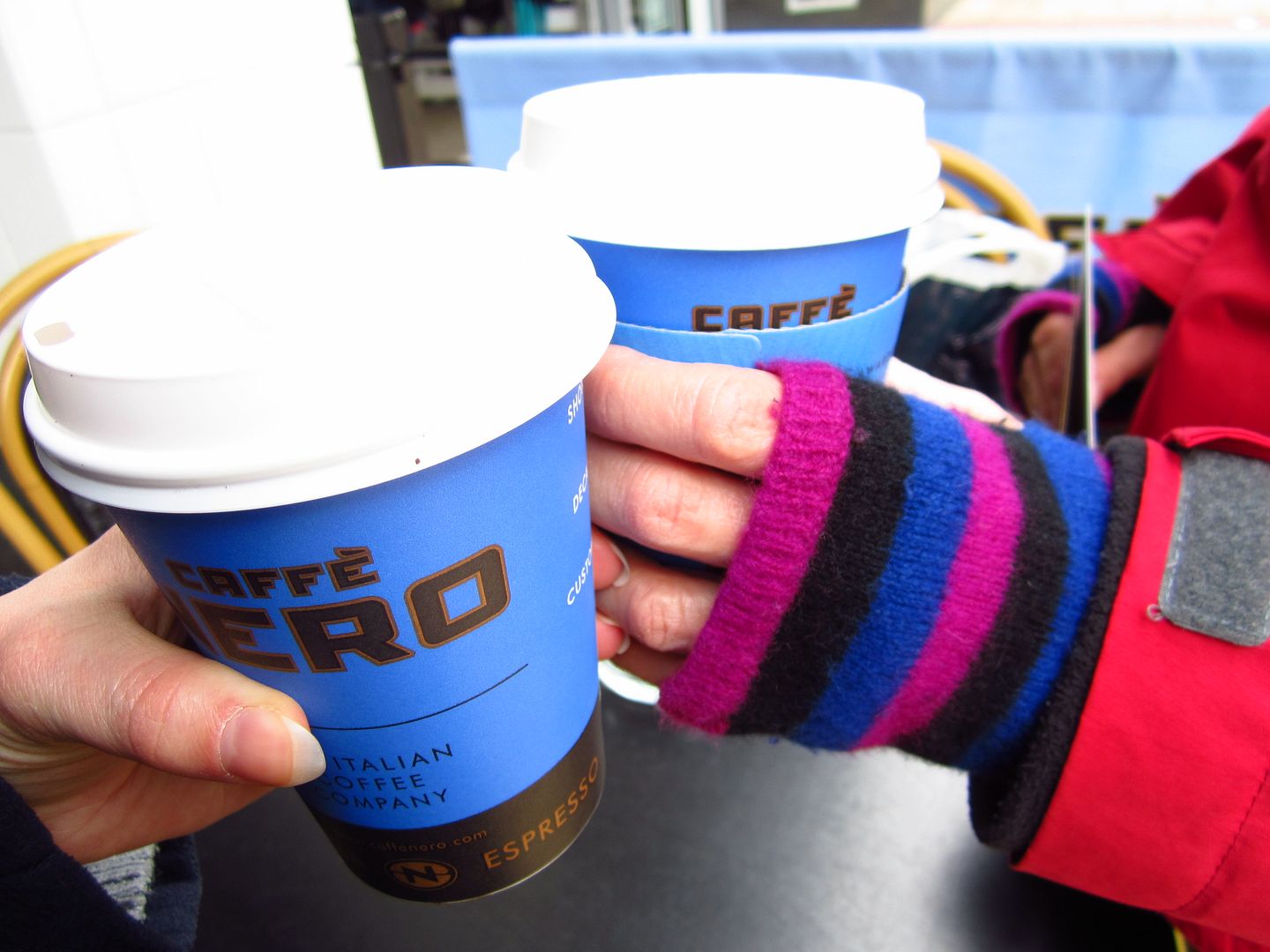 and looked around the charity shops to see what we could find. I scored some children's books (Shirley Hughes! Love her.) and some Anchor embroidery cottons which are very pretty but I'm not sure what I'll use them for.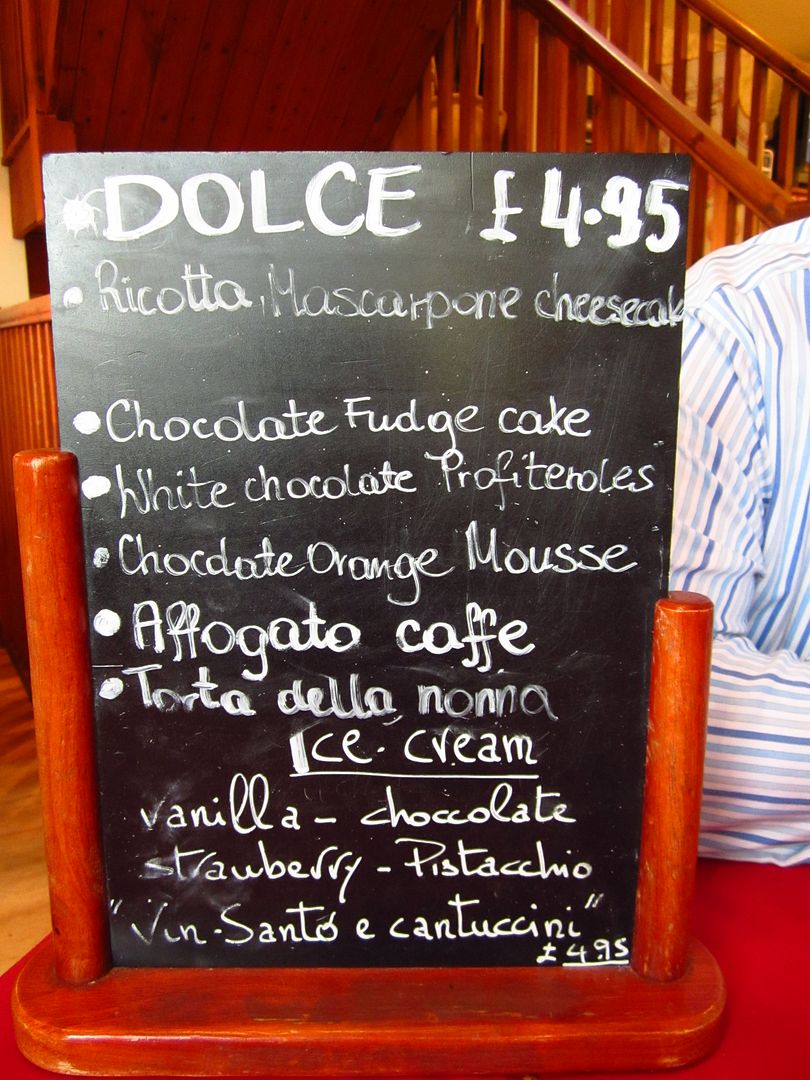 and THEN (we were always told not to write that in a story in school, but hey I'm not in sch0ol now and this is MY blog!) we booked a table at the Italian restaurant where Andy joined us for dinner and we have a lovely meal, but I was too stuffed to have dessert. Andy and Grandma managed though!
Phew. I was rather tired after all of that. Mum and Grandma went back to the hotel and me and Andy went home where I frantically packed my bag for a week away, cleaned a bit and whatnot before crashing out in bed. On Saturday morning my mum and Grandma collected me and took me home for a whole week. I have more photos of that (obviously) but for another post as it's only 6 minutes until my bedtime now and I have to say that my eyes are drooping and I am feeling distinctly sleepy!
xxxx
EDIT: We went to the shop of Betty's, but not the restaurant because it's very expensive and we've all been there before anyway :)