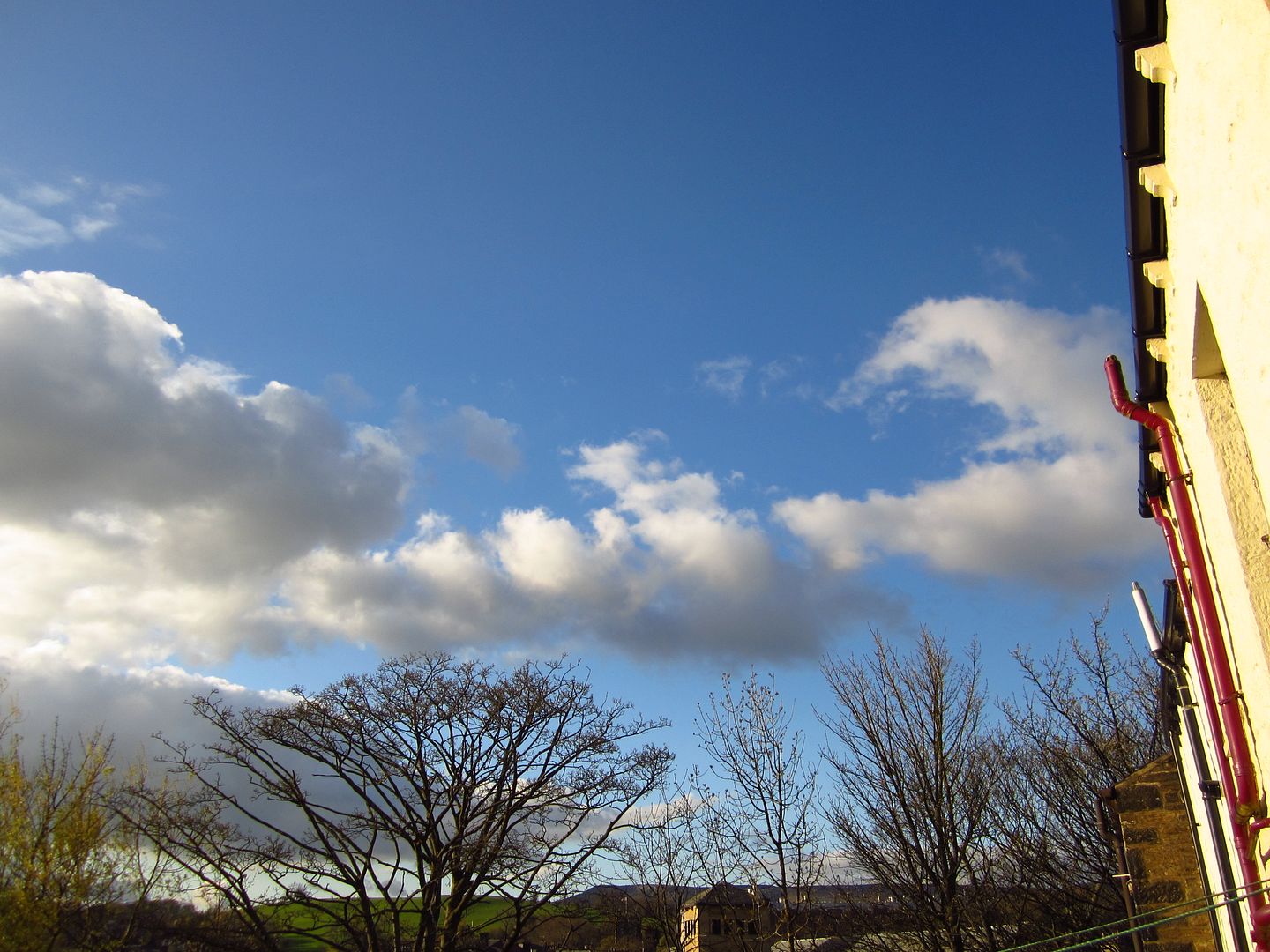 Life for me is so very much about the weekends at the moment. Workdays tire me out right until the end (although I am enjoying the extra hour or so I have now that I don't have to wash my hair in a bucket every evening) and there is always so much to do – wash up, cook dinner, make lunches, see to the rabbits … you know the score. Weekends though, ah, yes, I like these VERY much indeed.
The weekend really starts after lunch on a Friday. Friday afternoons just don't really count do they? They're when you slooowly delete all your emails from you inbox and fanny around doing little tasks that you've neglected all week. Not for actual work. Then there is the HURRAH feeling of 5pm and I skip down the hill into town and back home, stick the kettle on and revel in the knowledge that it doesn't matter if dinner is a little later, that I don't have to make the lunches and that I get up whatever time I want to the next morning.
Increasingly at the moment I am finding that I Do Not Want to be far away from my home (exception being next week when I'm going to stay with my mum for a week, but that's the same thing really, it's still one of my homes). Since I discovered that I can feel homey here, I want to stay in and make sure the washing up is done, the floors are hoovered and the fridge stocked. I'm finding enjoyment in organisation at the moment and I'm trying to encourage that feeling to stay.
My main aim at a weekend is to get some crochet hours in. I really really feel the need to crochet at the moment and I want to get "in the zone" with it as much as I can. So I am. I get up at the same time as I do on a work day (I just naturally wake up then) and set to in order to get my jobs done so that the rest of the time is mine. This Saturday, I woke up and got dressed straight away and went out to the market for the week's veg to turn into tasty things like soup.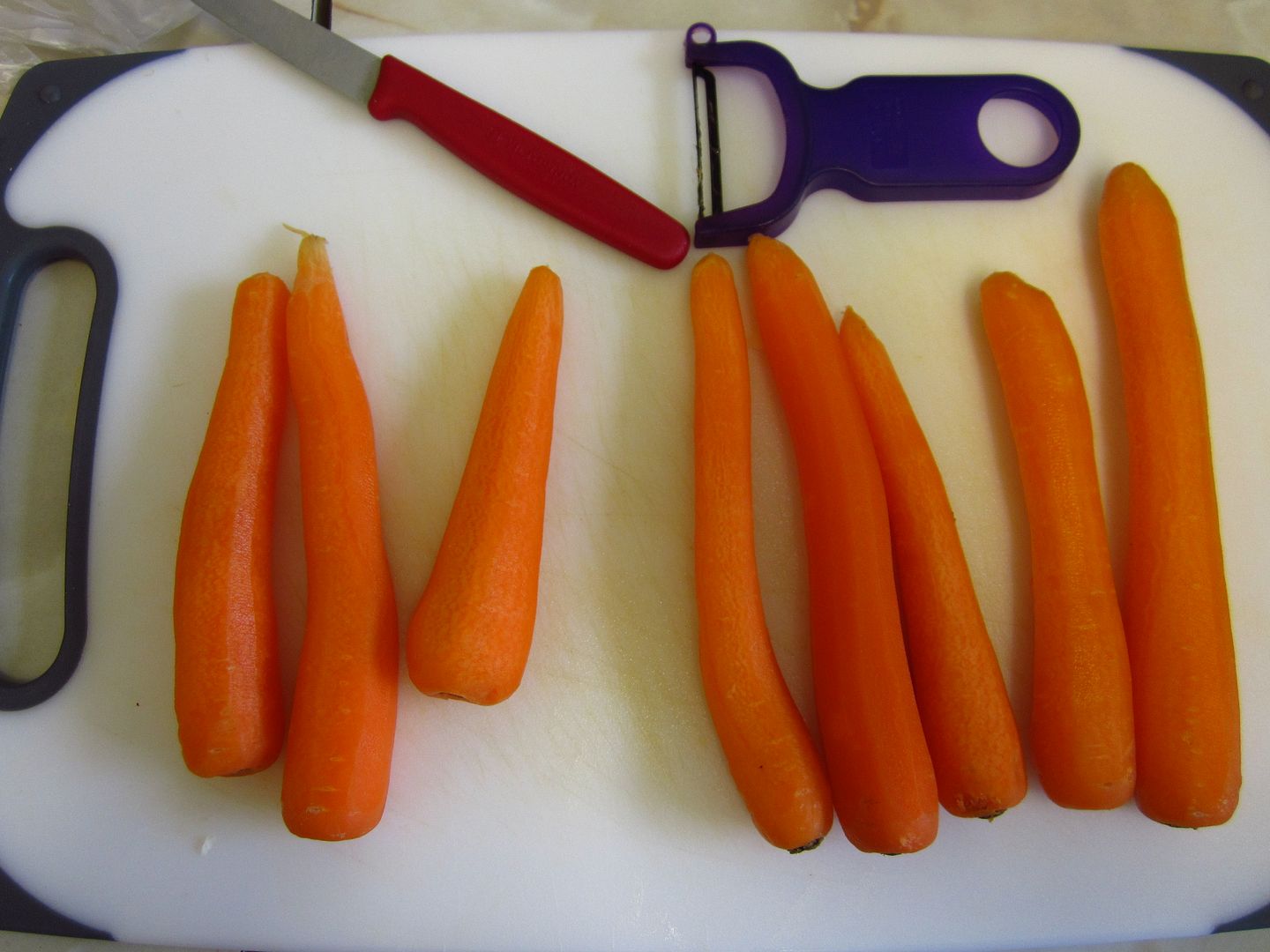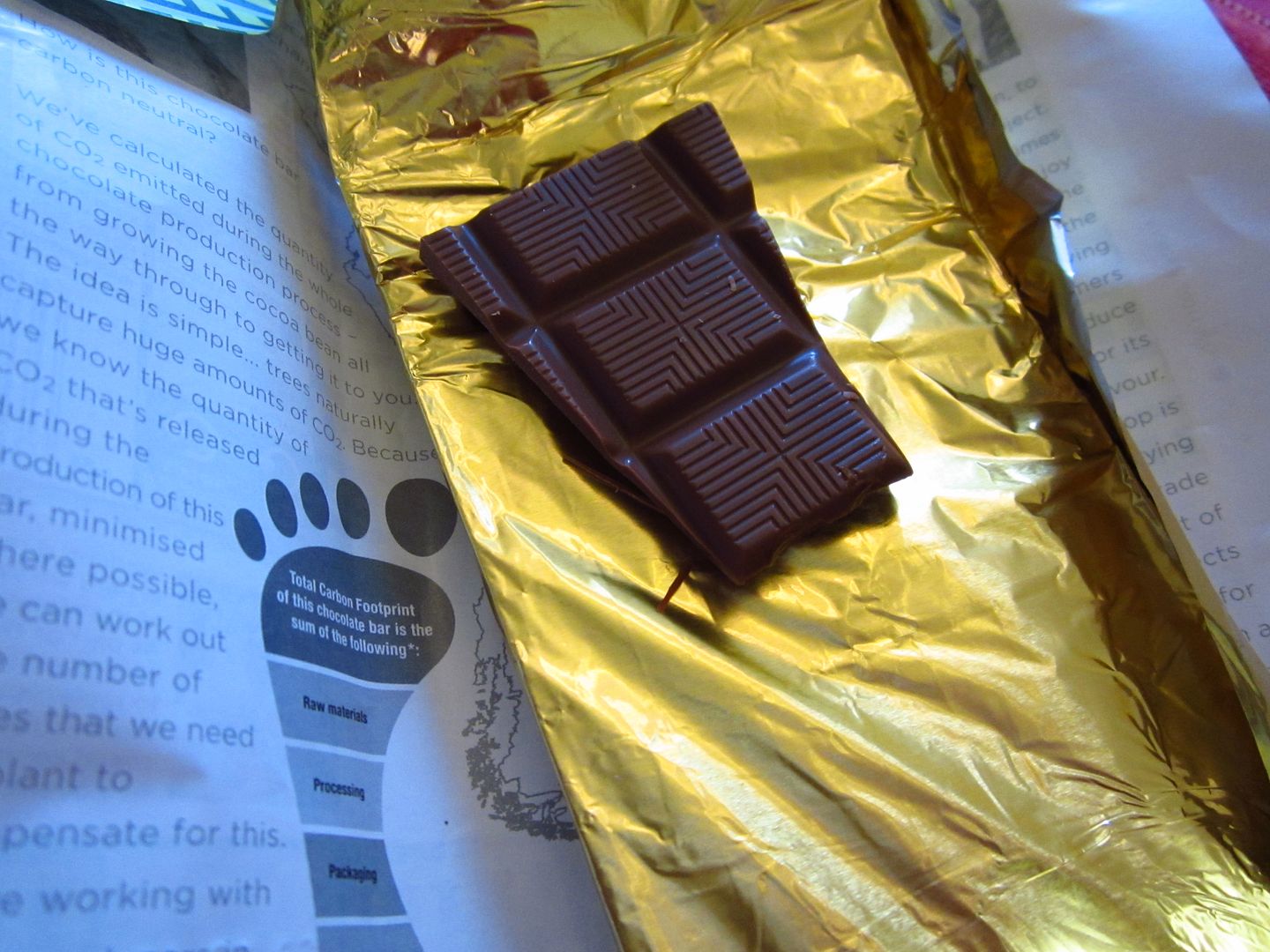 Some sneaky chocolate from M&S (this was demolished during Sink Building: "THE BABY IS HUNGRY, ANDY!!!") and a bright red Gerbera from the flower man. Oh I'm happy with my Gerbera! On Friday I walked past the market on my way to work and they had a bucket of tightly furled peonies. I walked back into town on my lunch (something I haven't done for a while as my main aim at the moment seems to be to consume as much as I can) to buy some and they had all gone! Waah! I was so disappointed that I nearly cried. Anyway I knew they wouldn't have any on Saturday either, since Saturday seems to be Friday's remaining stock, but wanted to get something anyway. Gerbera it was. Must be a red one, yellow or white just won't do.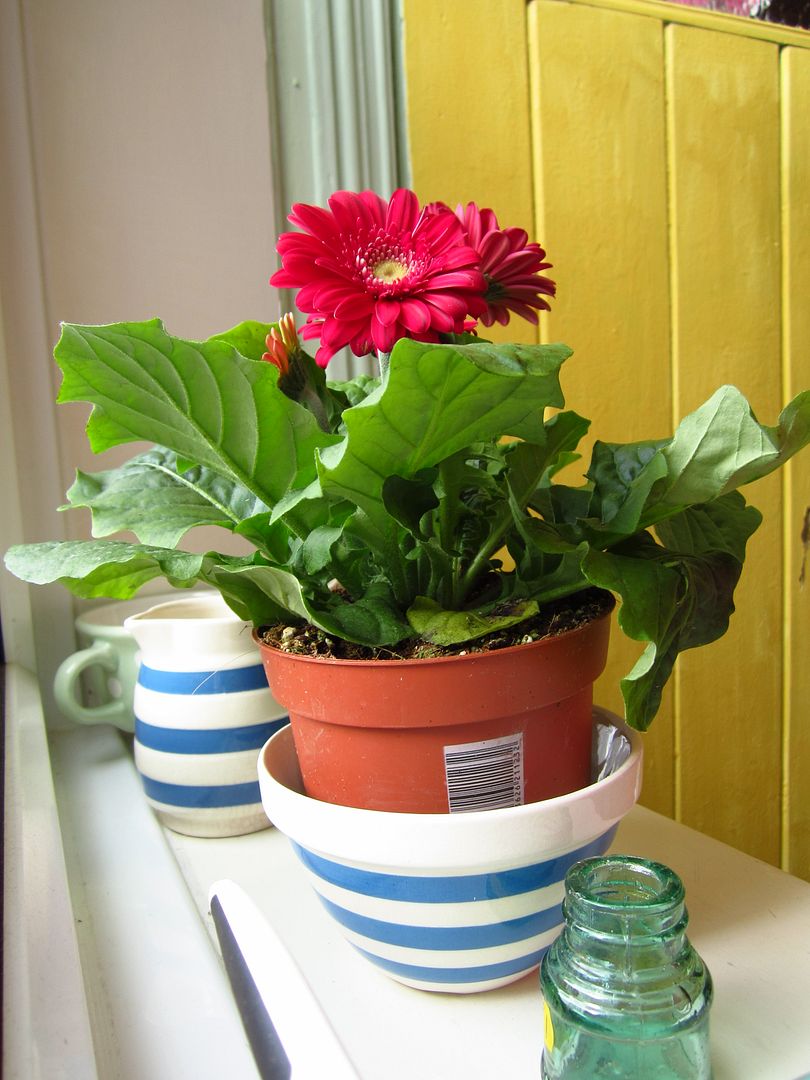 I can't adequately explain to you just HOW happy this little scene makes me. Do you ever get that feeling where something is just so visually stimulating and pleasing to you that you find it hard to a) stop looking at it and b) stop congratulating yourself for beings so awesome as to put a plant in a bowl? I love it. Although, I could do with a bigger bow, it's a bit precarious in this one!
It's right in my line of sight from my chair and makes me happy happy happy. There are three blooming blooms on there now and I'm going to snap them off soon to encourage the furled up ones to grow. If you snip their heads of the plant thinks "oh no, flowers have not turned to seed! must grow more flowers to replace!" and HOPEfully you get more flowers this way. In theory. I'll let you know how that goes.
And just because I love it, here it is making me happy from the outside, taken through the window: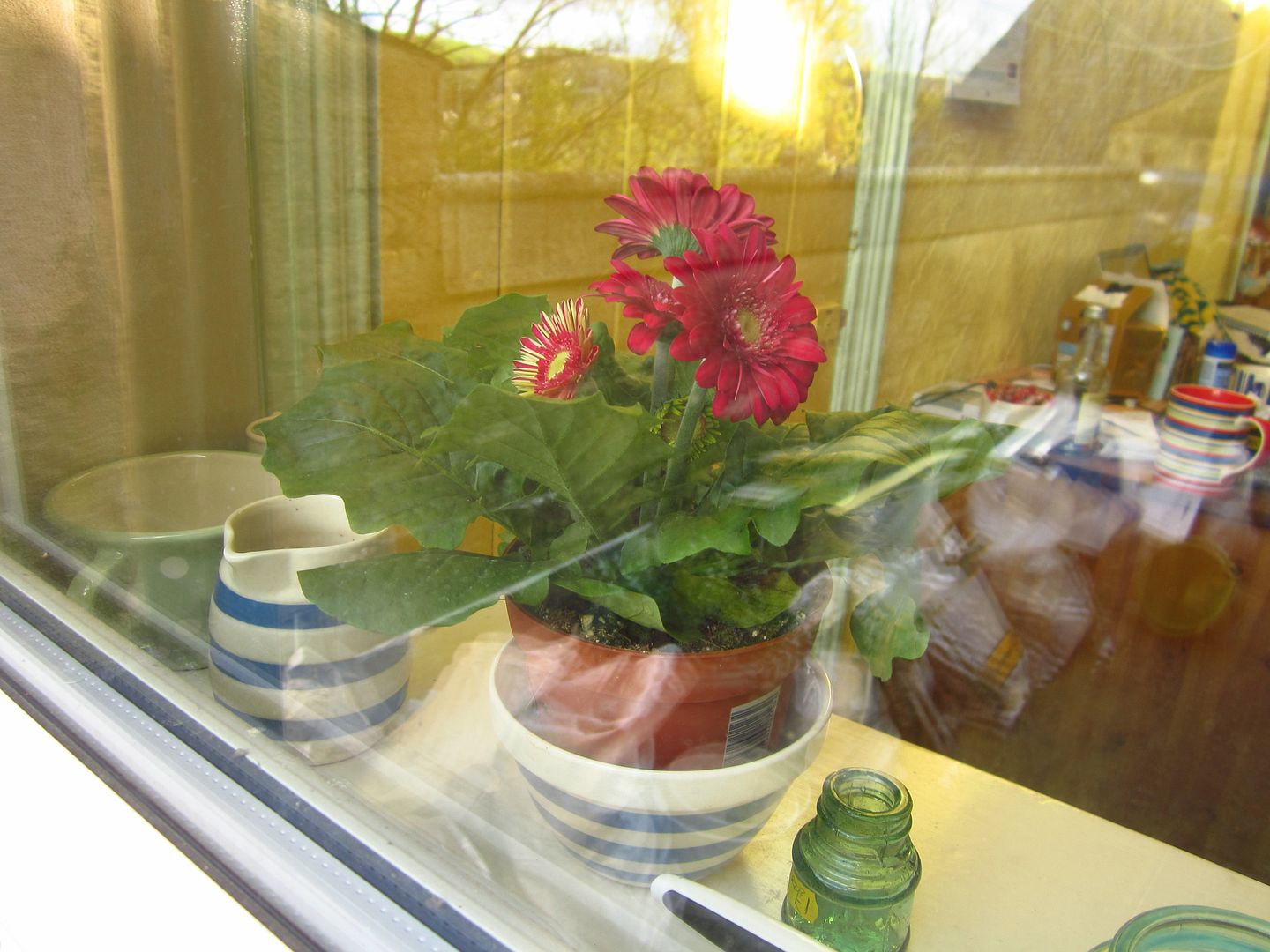 Homey!
Other visually intoxicating things include my Granny Squares blanket which makes me actually pop with happiness every time I look at it. Here it is with all my stuff flung on the chair on Friday night. LOVELY. I can't tell you how much I'm loving working on it.
It's just so … perfect? right? beautiful? everything I wanted it to be? Yes, all of those.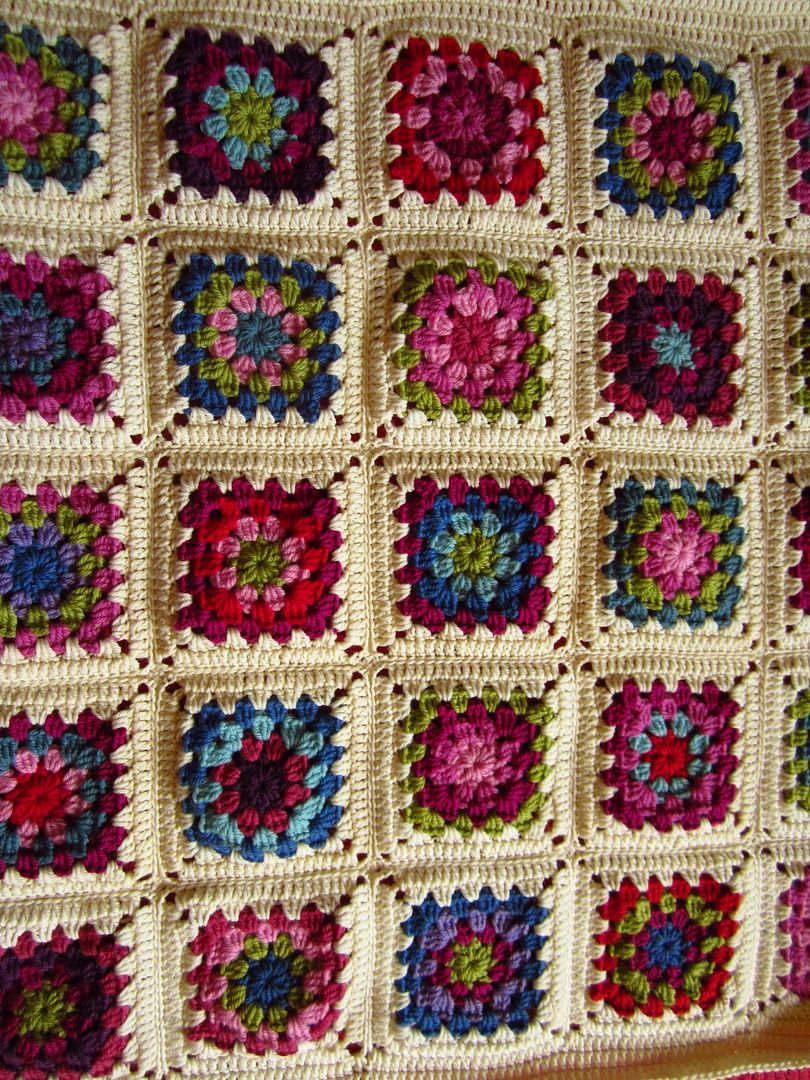 Until this happens:
Disaster, right? Can't justify more £££ on another ball and can't wait for it to arrive anyway. So I went in search of anything that I might have used this yarn in that could spare a bit.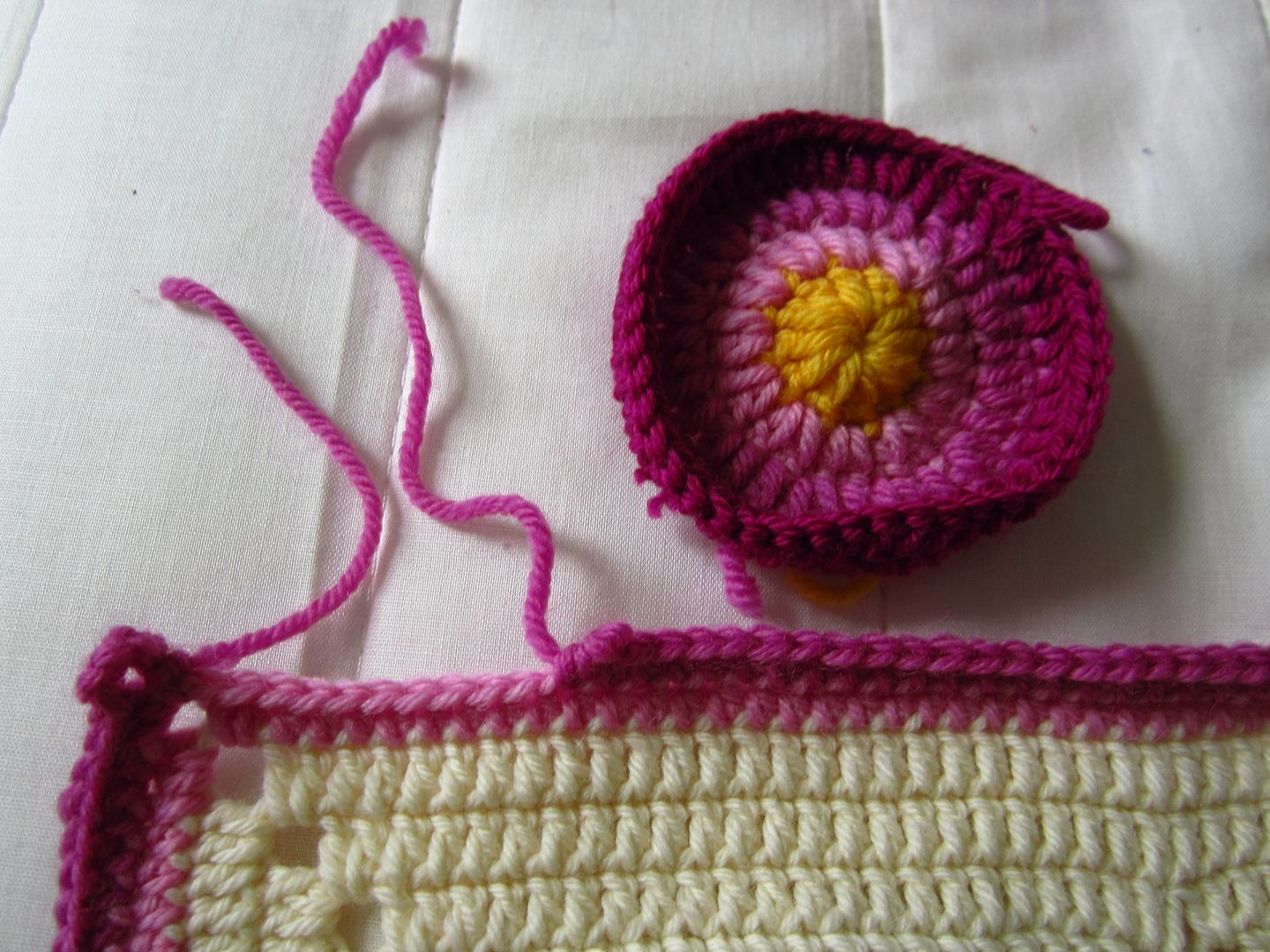 Ah yes, never did anything with those bullseye squares that I made. Chop chop, snip snip, bingo.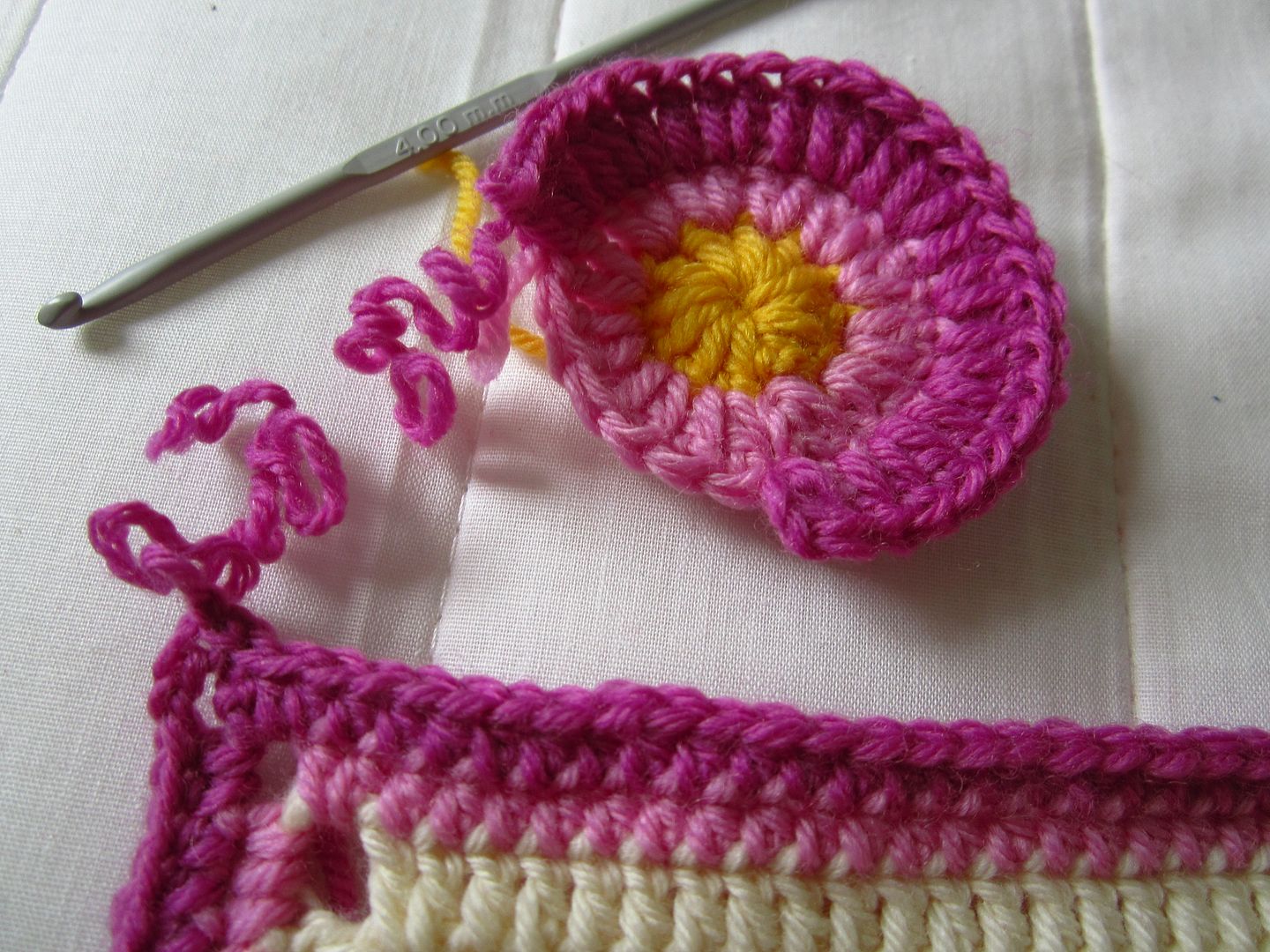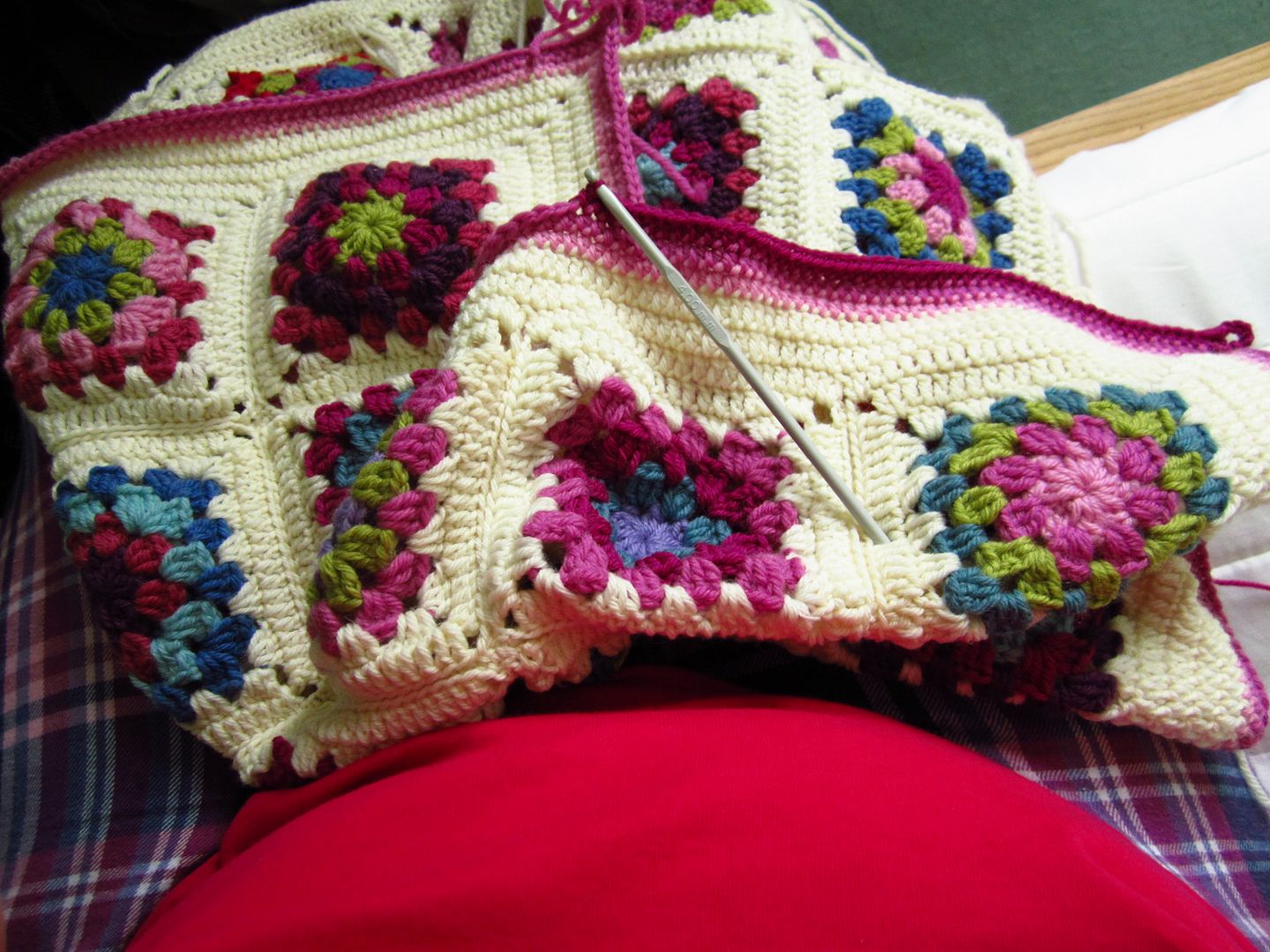 Before long I was merrily on my way with the next round. Always a solution to the problem!
Other weekend bits featured fizzy water in a glass with a cow on (did you need to see that photo? No? hehe.)
Many cups of tea: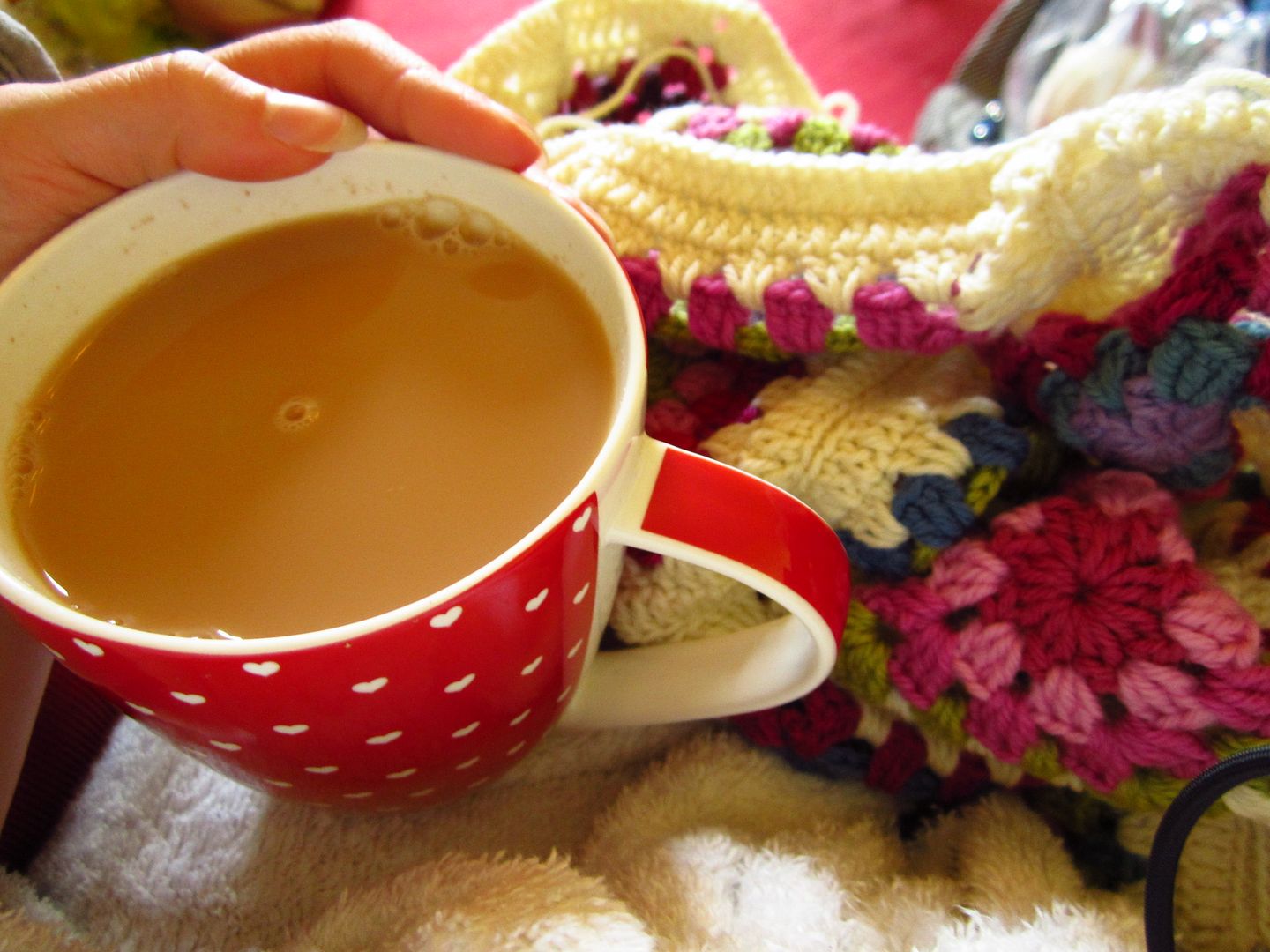 and the aforementioned sink debacle:
(Why oh why was textured wallpaper created?!)