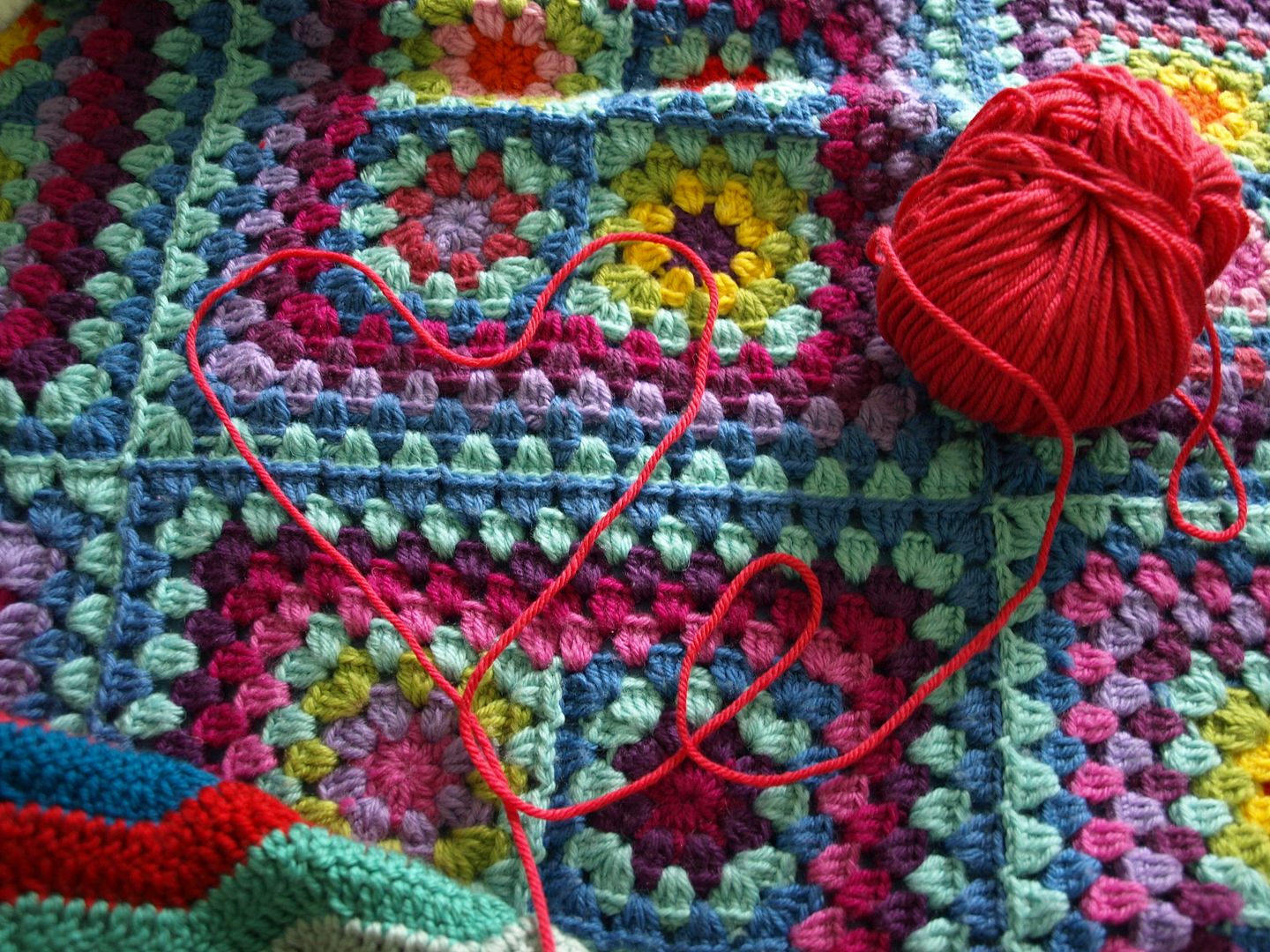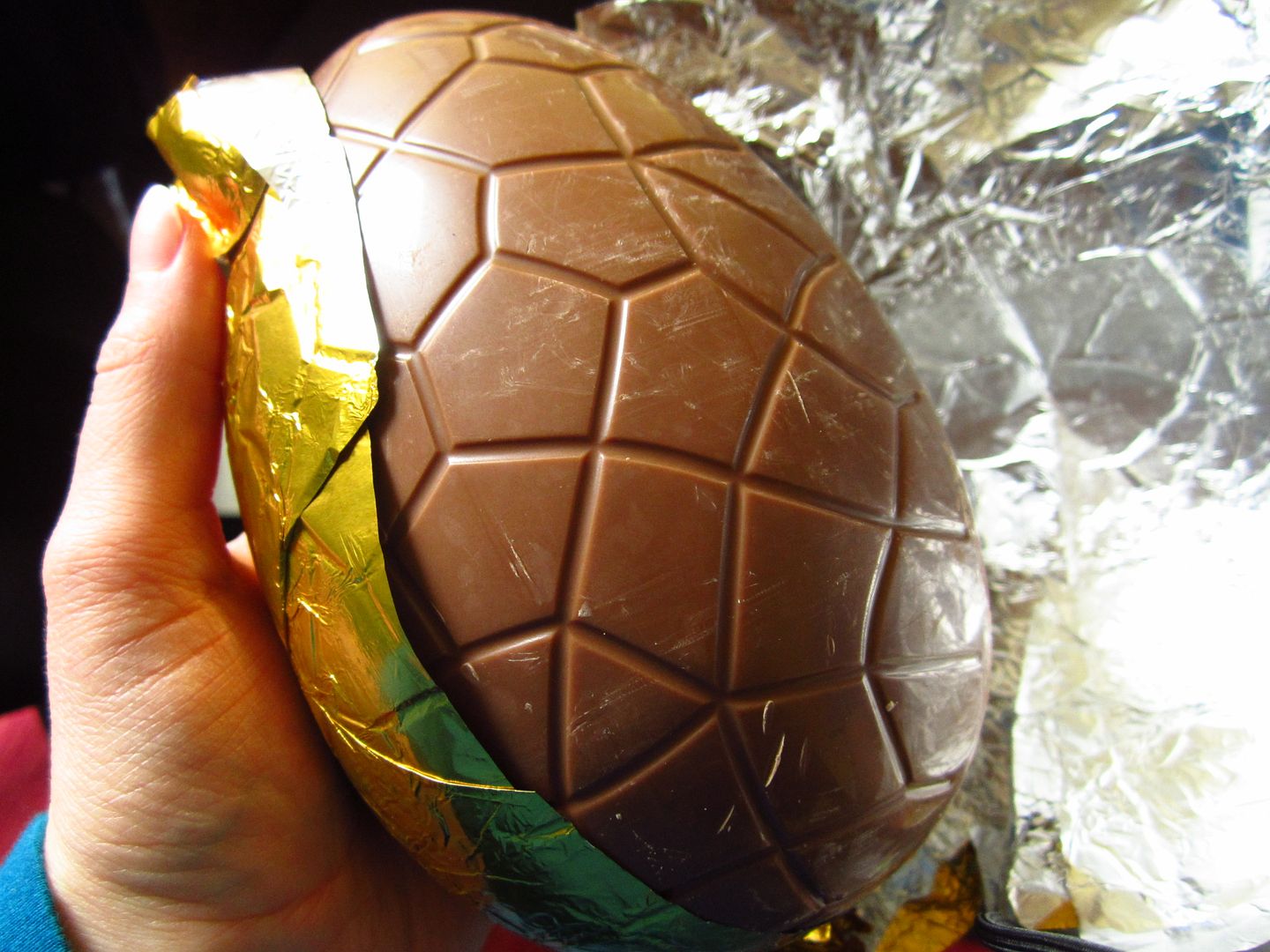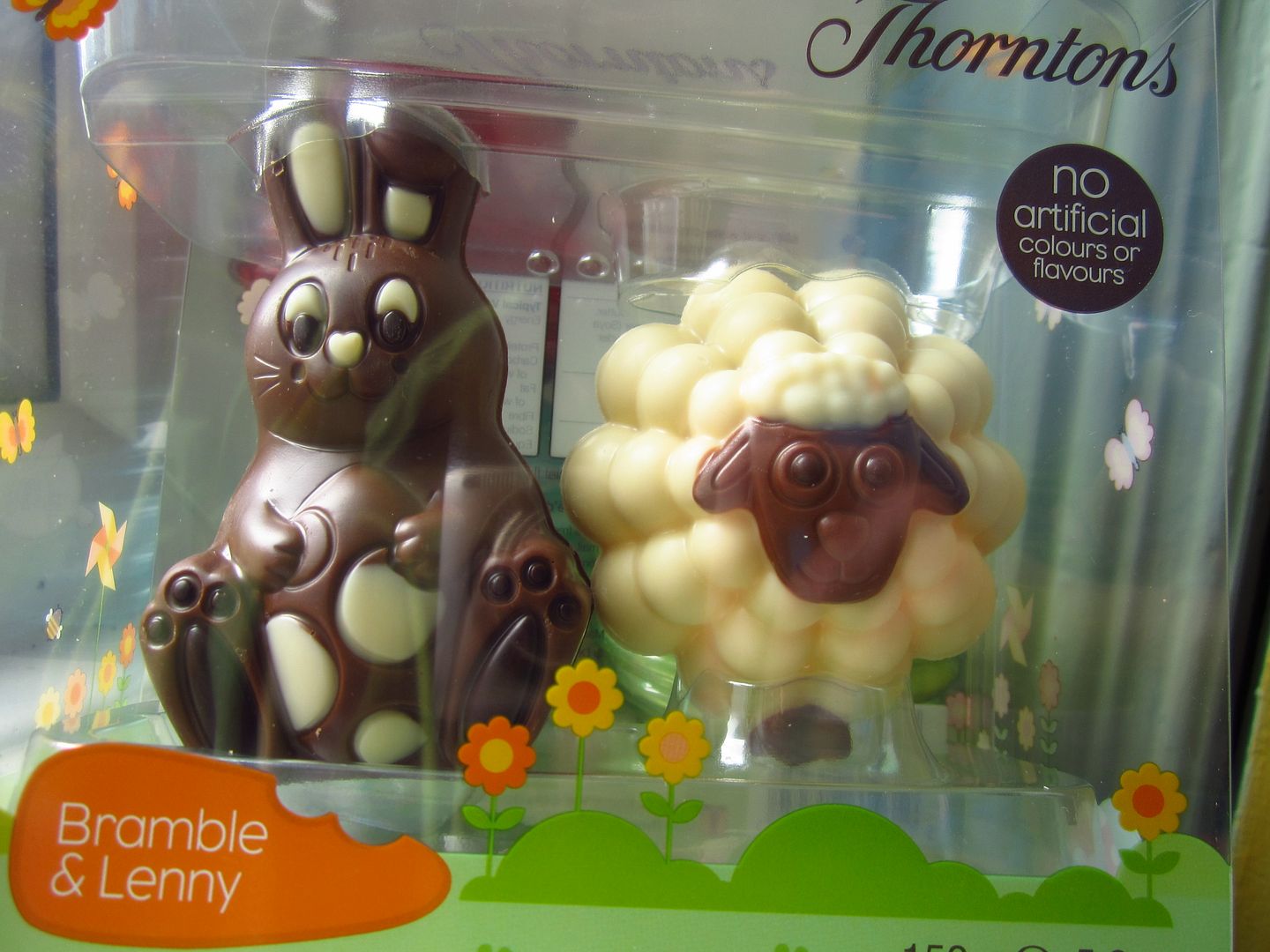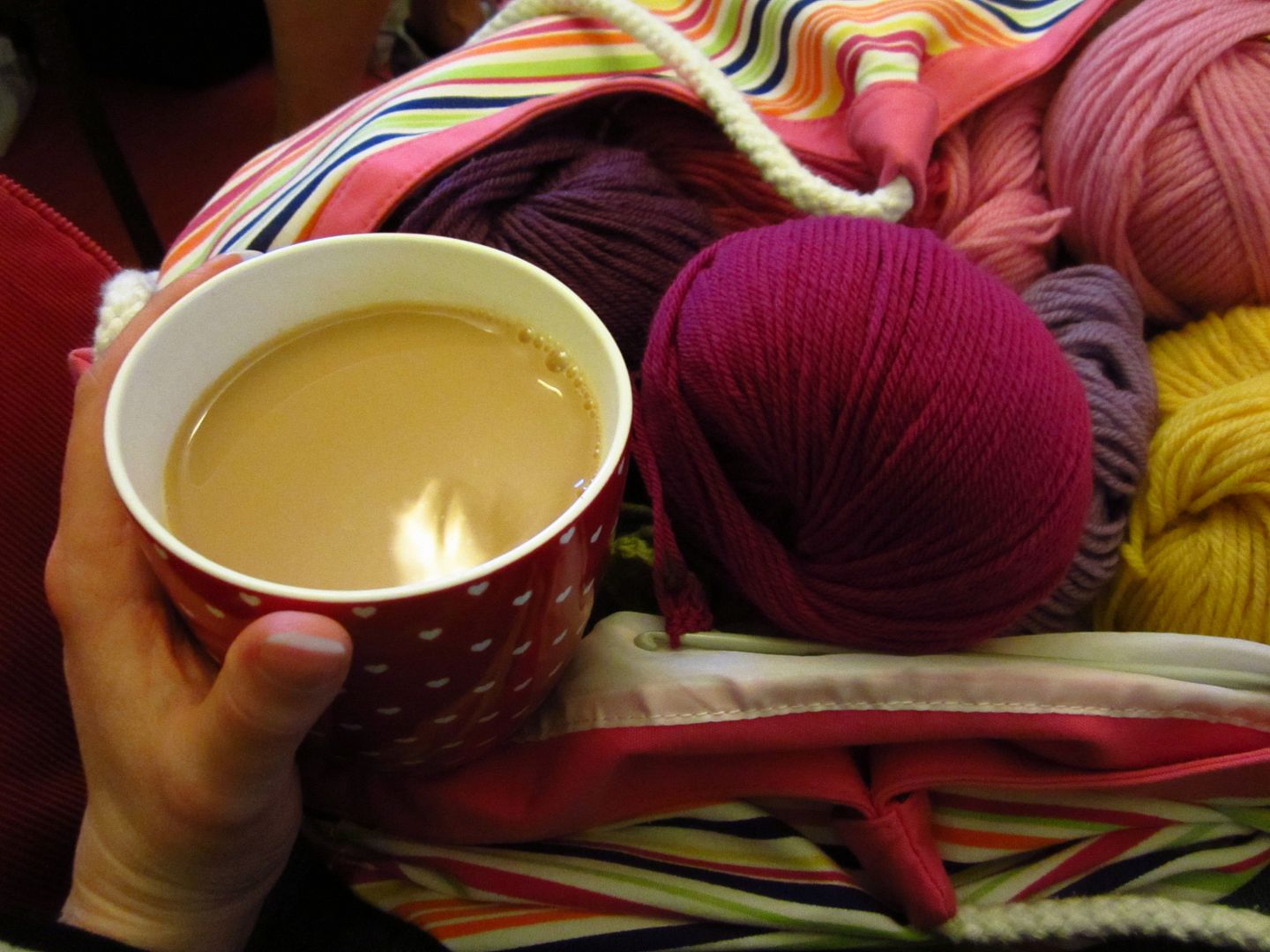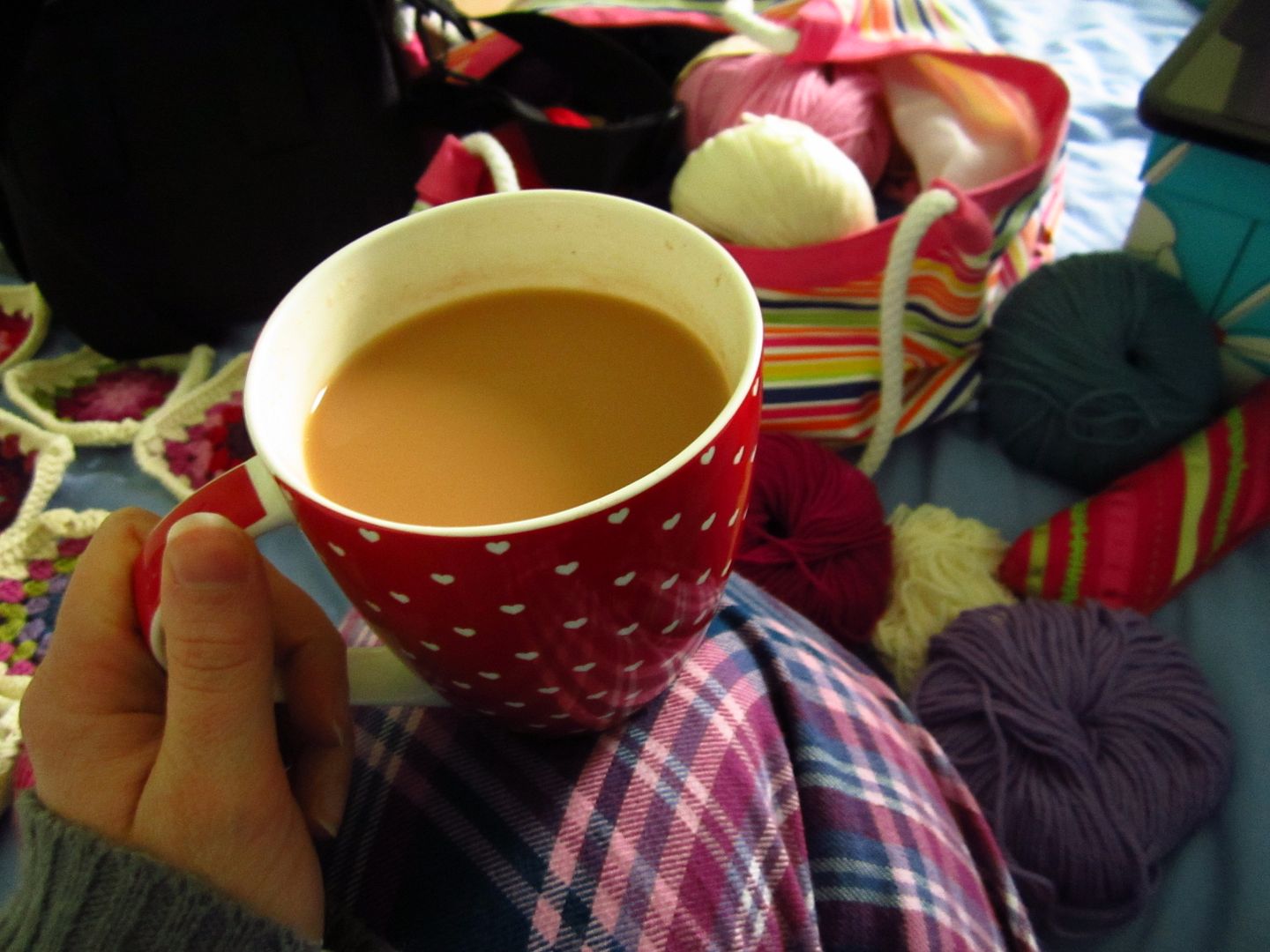 Easter Statistics
Easter eggs eaten: 1.5
Chocolate animals eaten: 0 (look the bunny is called Bramble like my real bunny!)
Guests entertained: 1 (Andy's dad)
Bathroom tiles adhered to wall: 200 (approx) (Not by me)
Meals cooked to feed hungry workers: 8 (not including breakfasts)
Cups of tea drank: 394492
Crochet projects worked on: 3
Granny squares made: 15
Ends sewn in and snipped off: many many many LOTS.
Crochet nests made on the bed while hard workers worked in the bathroom: 2
Number of hours spent snuggling under my ripple: 4
Episodes of Friends watched: 8
Number of stripes added to ripple: 5
Number of pipe slices that have gone missing: 1
Number of hours spent searching for missing pipe slice: 492
Number of trips to B&Q to replace (absolutely crucial for plumbing) pipe slice: 1
Number of cherry pies eaten: 0.5
Pints of milk consumed: 8
Number of scratches on neck from Bad Rabbit Parsnip: 2
Number of funny guinea pig photos sent to me by my sisters: 3
Number of new baby cousins born: 1! Little boy, 9lb. So cute.
Subsequent increase in broodiness: 100%
What a lovely and productive four days off of work. I do feel that I have spent rather a lot of it a) food shopping b) cooking and c) washing up but it's a small price to pay for Andy's dad driving all the way up to stay with us to help us with the tiling. What a wonderful man. The bathroom is looking great now and I am optimistic that we will be able to shower by next month, hopefully sooner. I did get a substantial amount of crochet time which I have LOVED. I was able to get really "in the zone" with it and I got loads done. Sometimes I even surprise myself. So, I need to block and join my granny squares and then put a border on my ripple and then I can start New Projects. Ooooh I am so excited about my new projects! I have a long car journey coming up soon so I may even start one then. Can't wait to share :-)
EDIT: I am getting lots of lovely comments on my blanket in the first photo :-) Thank you! This was the first big blanket I ever made, way back in 2009. I never finished the border but I love it anyway and I use it a lot when I'm crocheting upstairs. I copied it COMPLETELY from Lucy as this was before I was confident enough to make my own yarn choices. Besides, I saw hers and just *had* to have one of my own. The last two rounds of each square are different from Lucy's because I was ready to join mine before she was and was too impatient to wait. I think Lucy's looks better because of the outer rounds but I am not averse to the overall blue feel of mine. I adore the way the pinks and blues work together and have tried to capture it in subsequent blankets with little success. Anyway, the link for Lucy's is HERE and has every single little detail about yarn and colours that you could possibly want.
That sort of leads me to this … I frequently get questions about what yarn I use and what my starting chains/blanket dimensions are. I thought I was doing well at getting all of my information into my ta-da posts but if you're asking about it perhaps I'm not making it clear enough? Is there another way you would like me to present the information? I was thinking about "finished item" links down the side like Lucy has, would that work for you? I mean, I blog about things I'm making as I am working on them and I feel a bit silly putting all the yarn details in each post each time I mention the project. I prefer to have it all tidily in the ta-daa post but I get asked about yarn a lot … I have no problems with people asking me yarny questions at all but I feel a bit like I'm repeating myself each time, and if I'm getting asked the same thing all the time then perhaps I need to change how I present the information. Thoughts?
xxx