The first part of Ilkley Moor is easy to climb. There are steps! Rough, uneven steps but steps nonetheless and they take you to a little hut with benches in it that we love to sit in. You may remember this hut from HERE. The view from the front of the hut is above, the view from the back of the hut is below. Crazy hazy weather! Still beautiful though and we sat there for ages, listening to the birds and saying just how much we love sitting there.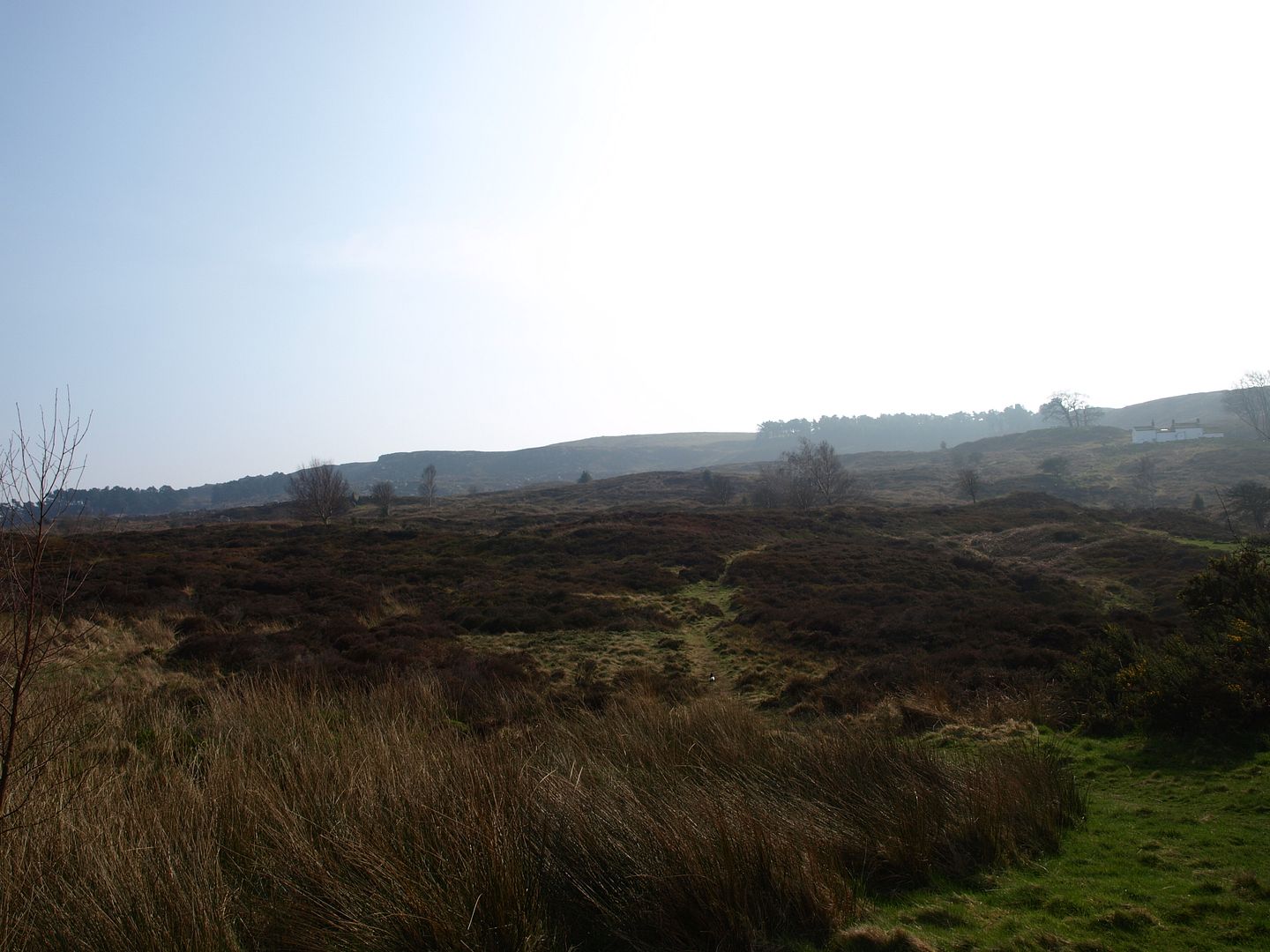 Hazy though it was, you cannot escape the brightness of the gorse bushes. They certainly are striking. I think they flower for quite a while and I love that such a harsh and prickly bush can have such pretty, delicate flowers.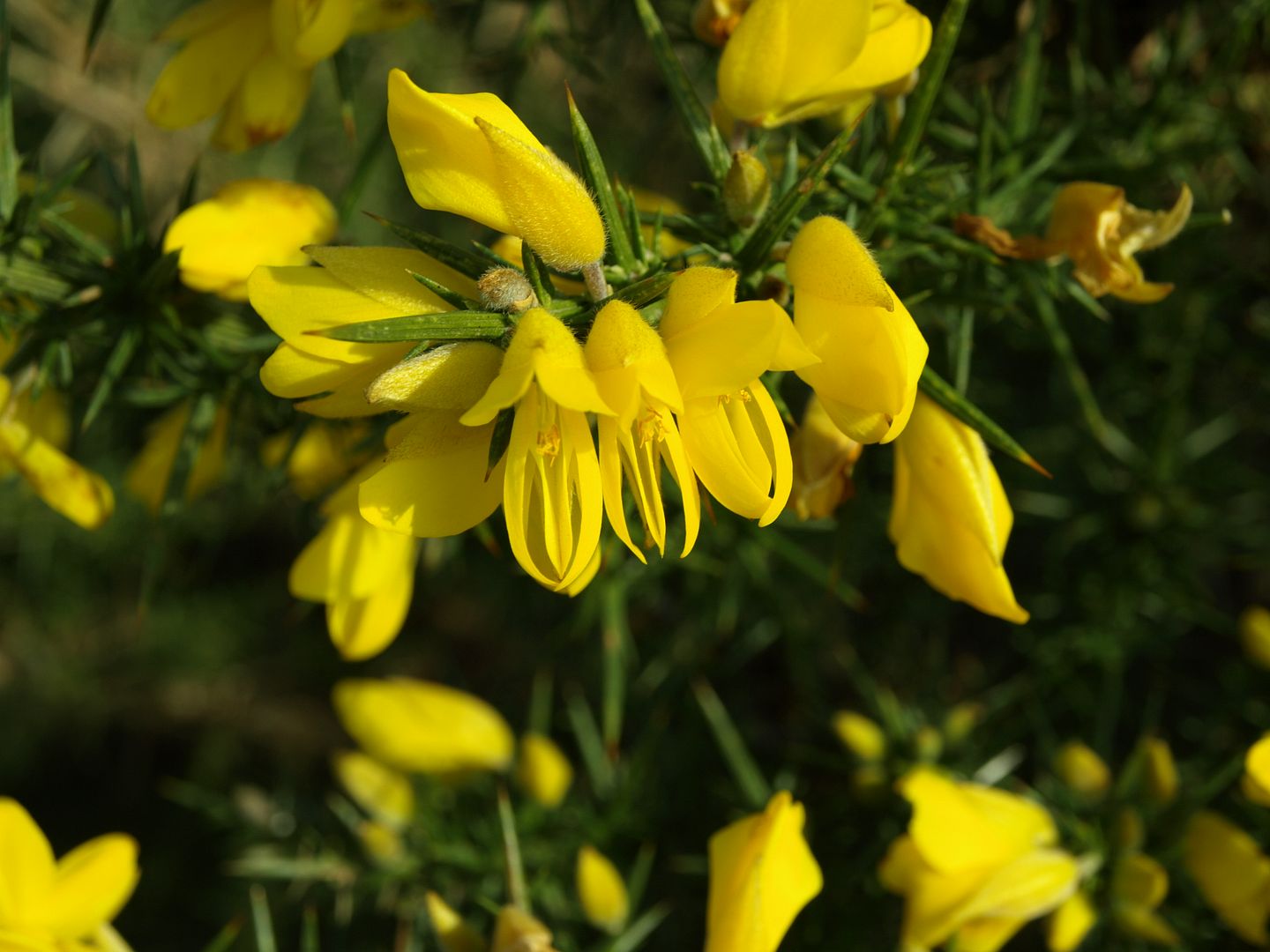 The heather is starting to bloom, too.
After a while I got restless and walked on a bit, and then the others caught me up. Thank you to my mum, who realised that I'd left my bag and brought it on for me :-)
After the steps run out, there is still a path but it's muddy in places and full of rocks. We pretended we were mountain goats, because that's what you do when you climb. At least, that's what we do! (Incidentally there are sheep that live on the Moor and they do manage to get onto places that are almost vertical, it's amazing.)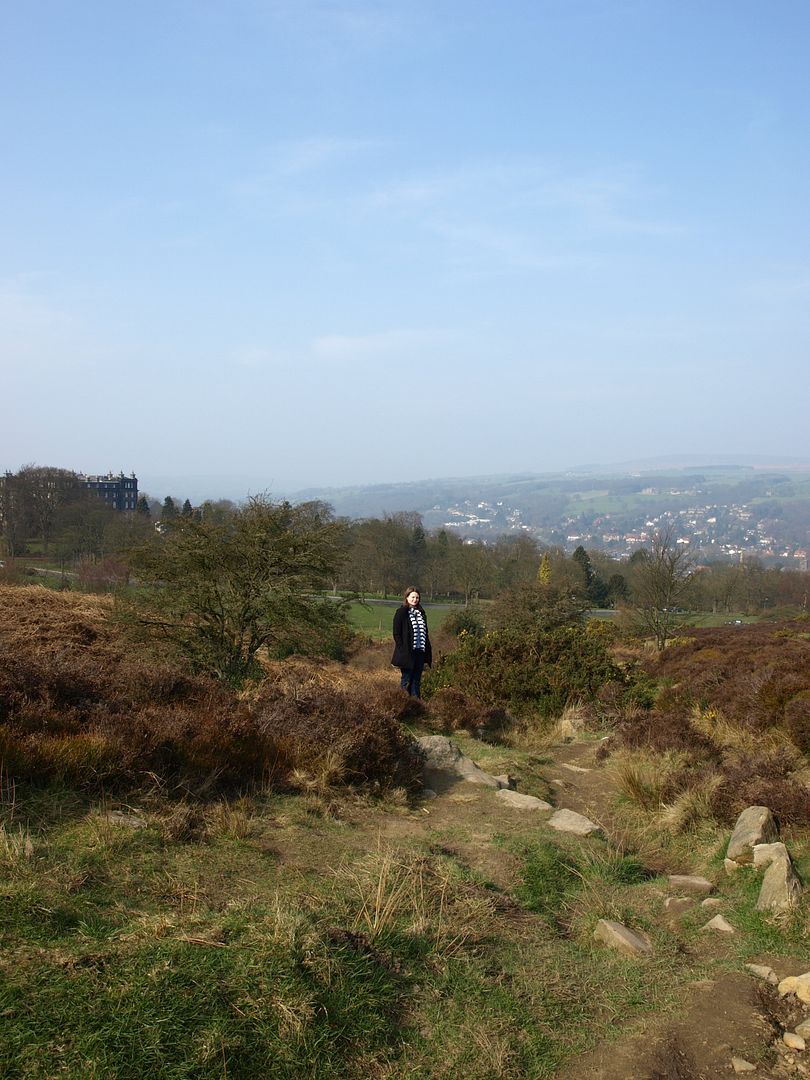 However high you climb though, it's impossible not to stop and turn to admire the view. It would have been lovely if it was clearer because you can see for miles when it is, but it was still beautiful.
This is White Wells Baths, which used to be the bath spa but now serves tea and coffee (occasionally – I have only witnessed this once) out of its little kitchen. You can walk inside and see the bath as well, it looks very cold. What I loved about this photo is that the sun is catching the daffodils and highlighting them against the boring plain backdrop.
The only thing to do here is just sit quietly and marvel at all you can see.
(Shame you can see those ugly flats though. WHAT were the architects/planning dept thinking?)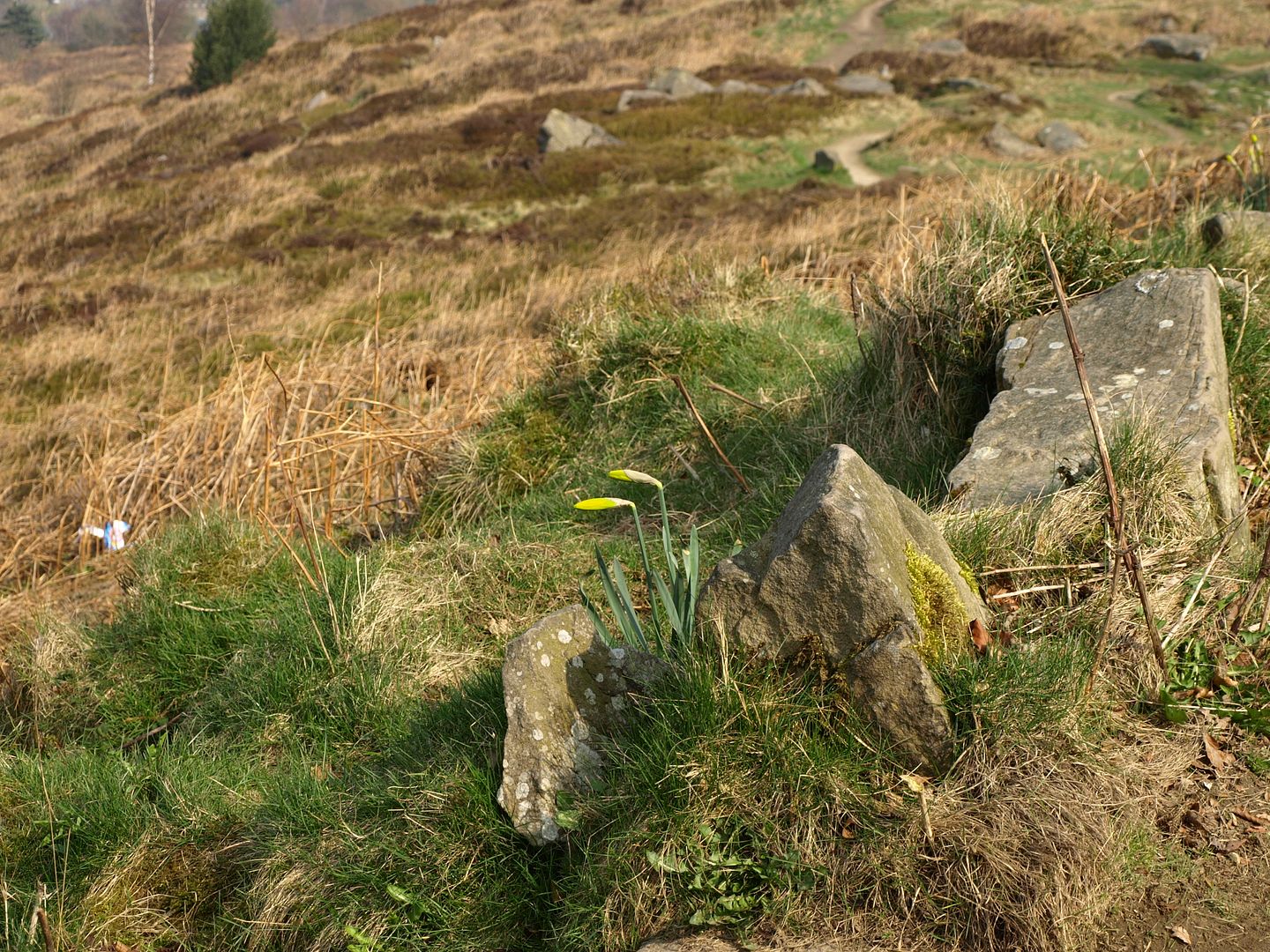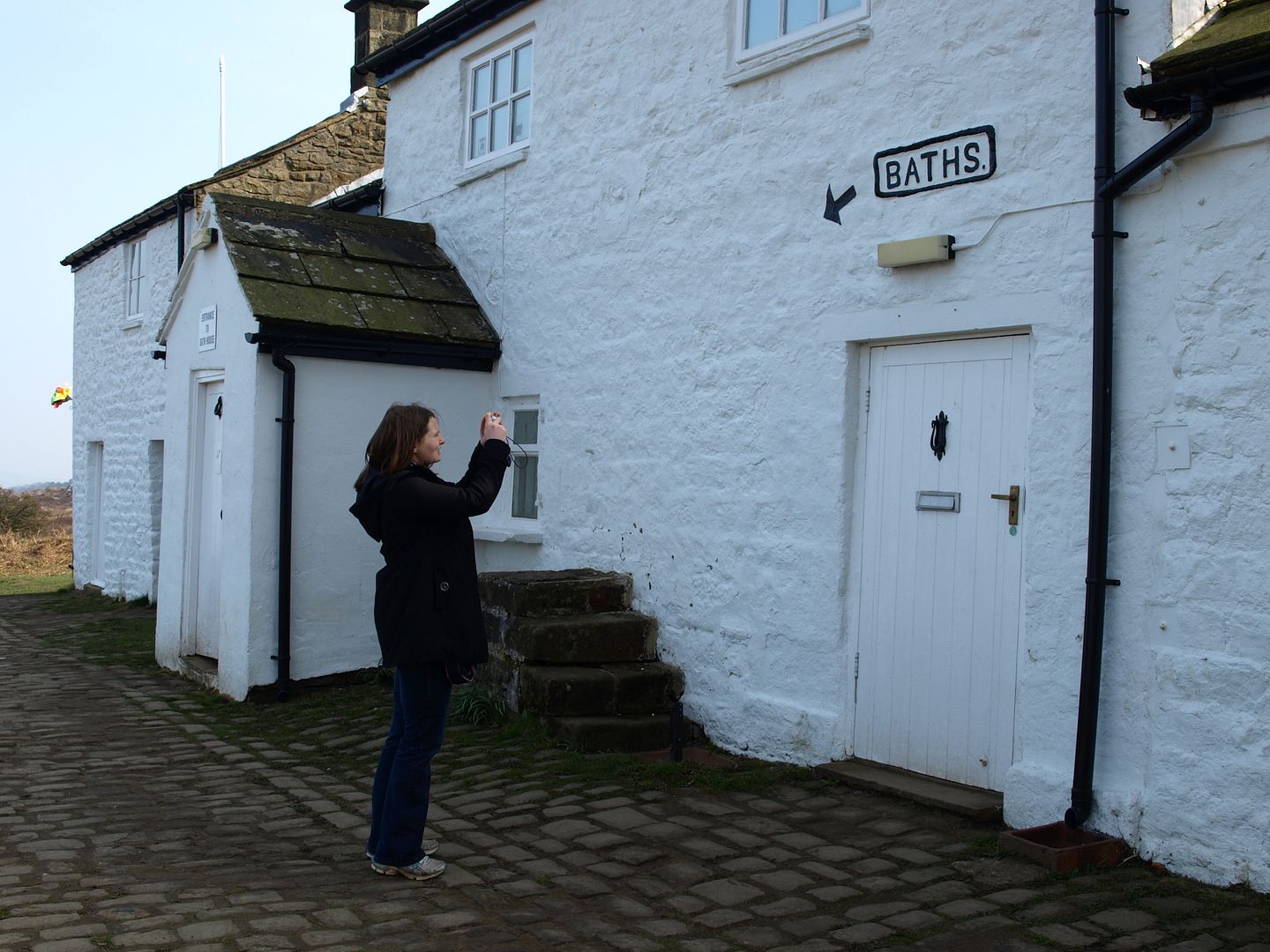 I think Alice was snapping for her blog here, but she may also be hoping for a bath or a shower since we still don't have a bathroom in my house! It's a bucket or nothing Alice!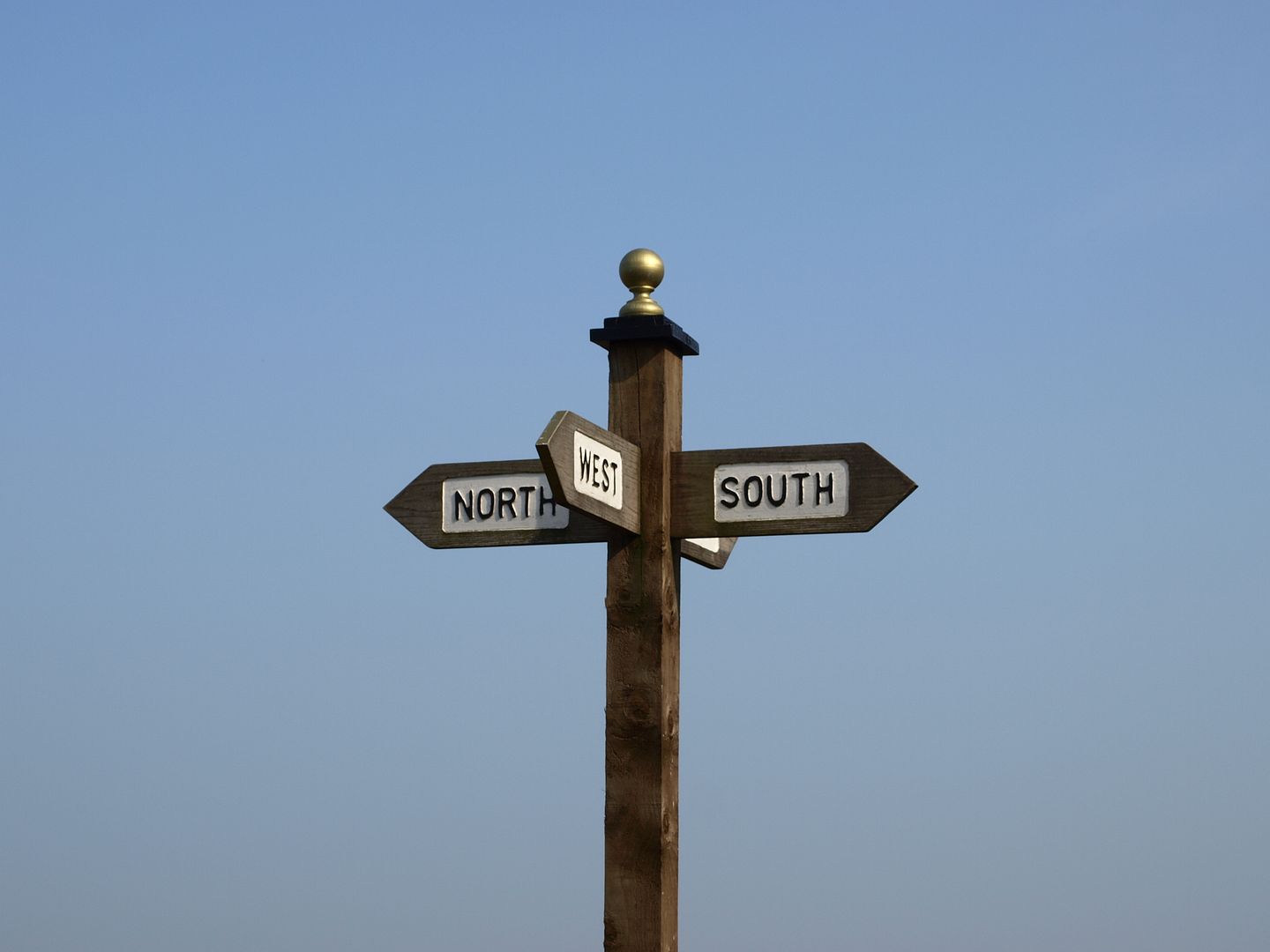 On the descent from White Wells you come across this little waterfall. I love this bit. I haven't actually been to this bit sine 2008 and was sure in my mind that it existed and fortunately it did.
The water is bright orange.
Hello! (camera bag makes odd shadow figure!)
We climbed down the moor taking the really easy gravel path that forms the "road" access to White Wells. Guess they have to get supplies up there some how. On the way back down into the town we found what looks like a maze, and Alice is powerless to resist mazes (and my mum is powerless to resist Alice's inability to do a maze!) so they raced each other to the other side. Alice won, because she is a Winner. Never play any games against her, you will lose. Trust me. She can even card count naturally.
Butter wouldn't melt though, eh?
Our tummies were soon telling us that it was lunchtime and we had deeeeeeeeelicious food in the Bar't'at pub. (I assume you've all heard of the song about Ilkely Moor?)
On the drive back I felt so blissfully warm, full of food, all stretched out from the climb and very very happy. It was the best day, we all loved it. After we got back we all went and sat on my bed and got all my yarn out so that my mum could knit up some of the patterns from the pattern book she bought in Create. It was good to get rid of some stash that I loved but wouldn't ever use.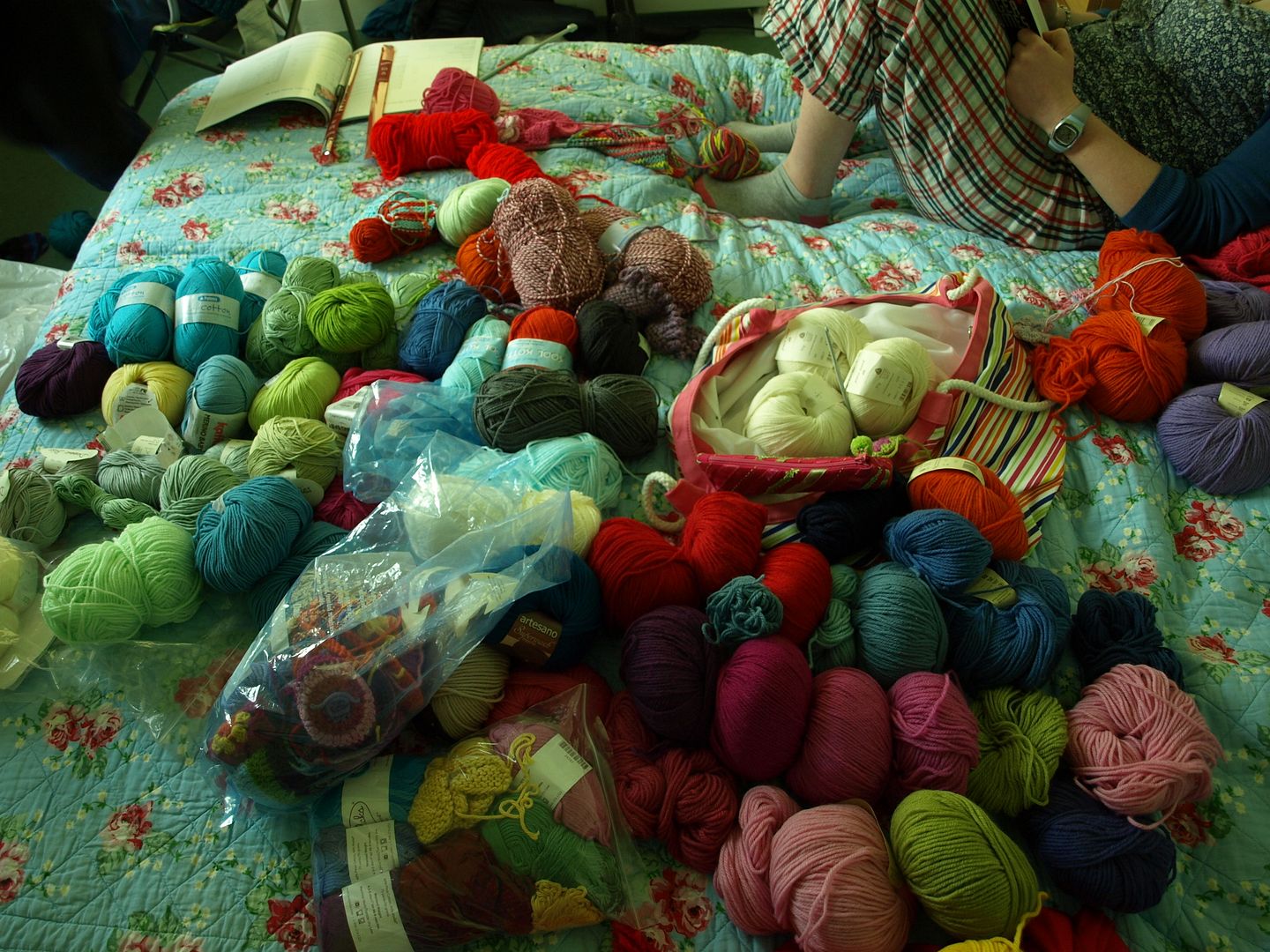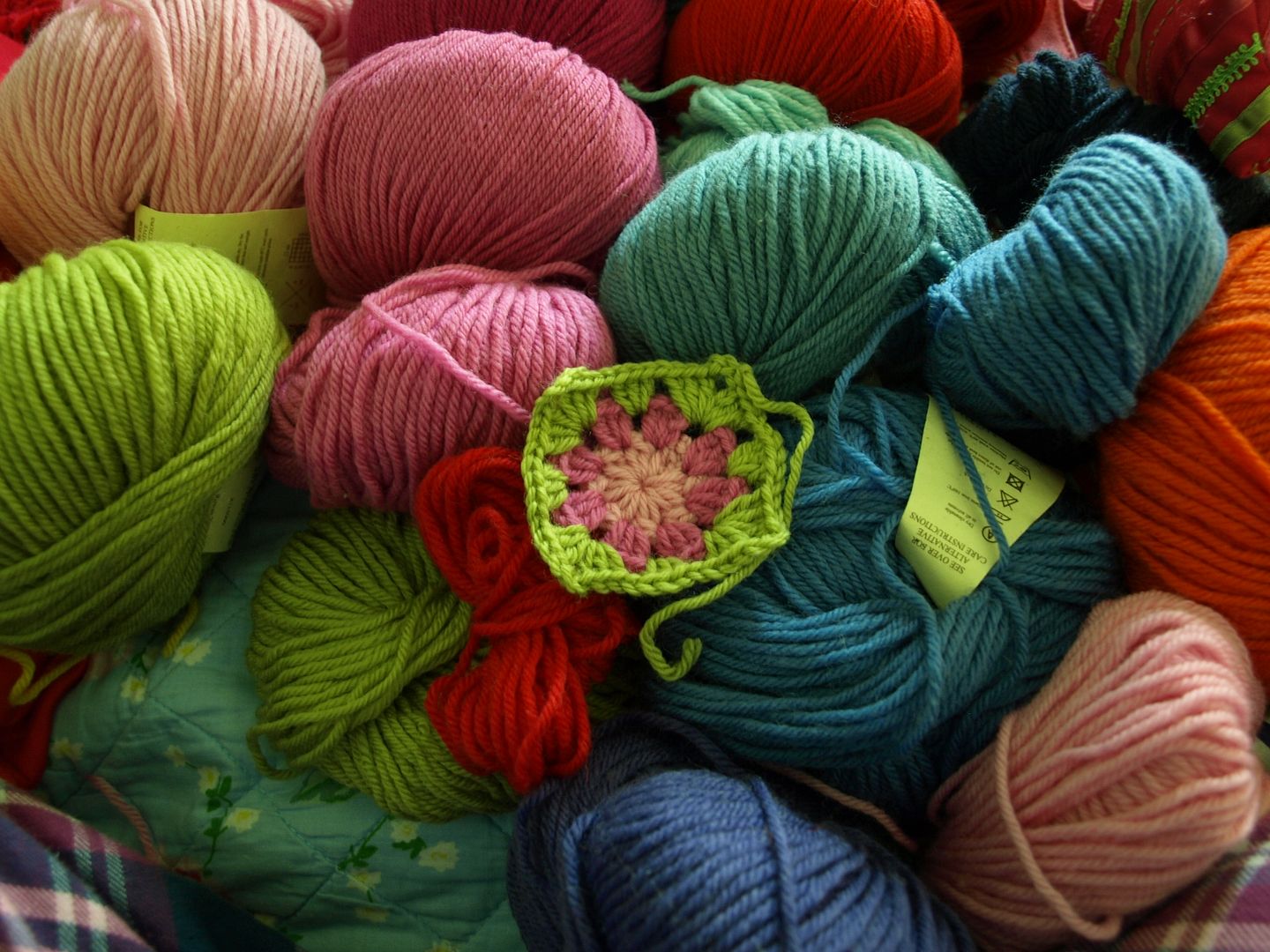 And I started playing around with granny squares again and working out some possibilities for my next project. Lovely. I LOVE making granny squares!
Such a good day though. We were all knackered afterwards but it was really lovely and I can't wait to do it again.