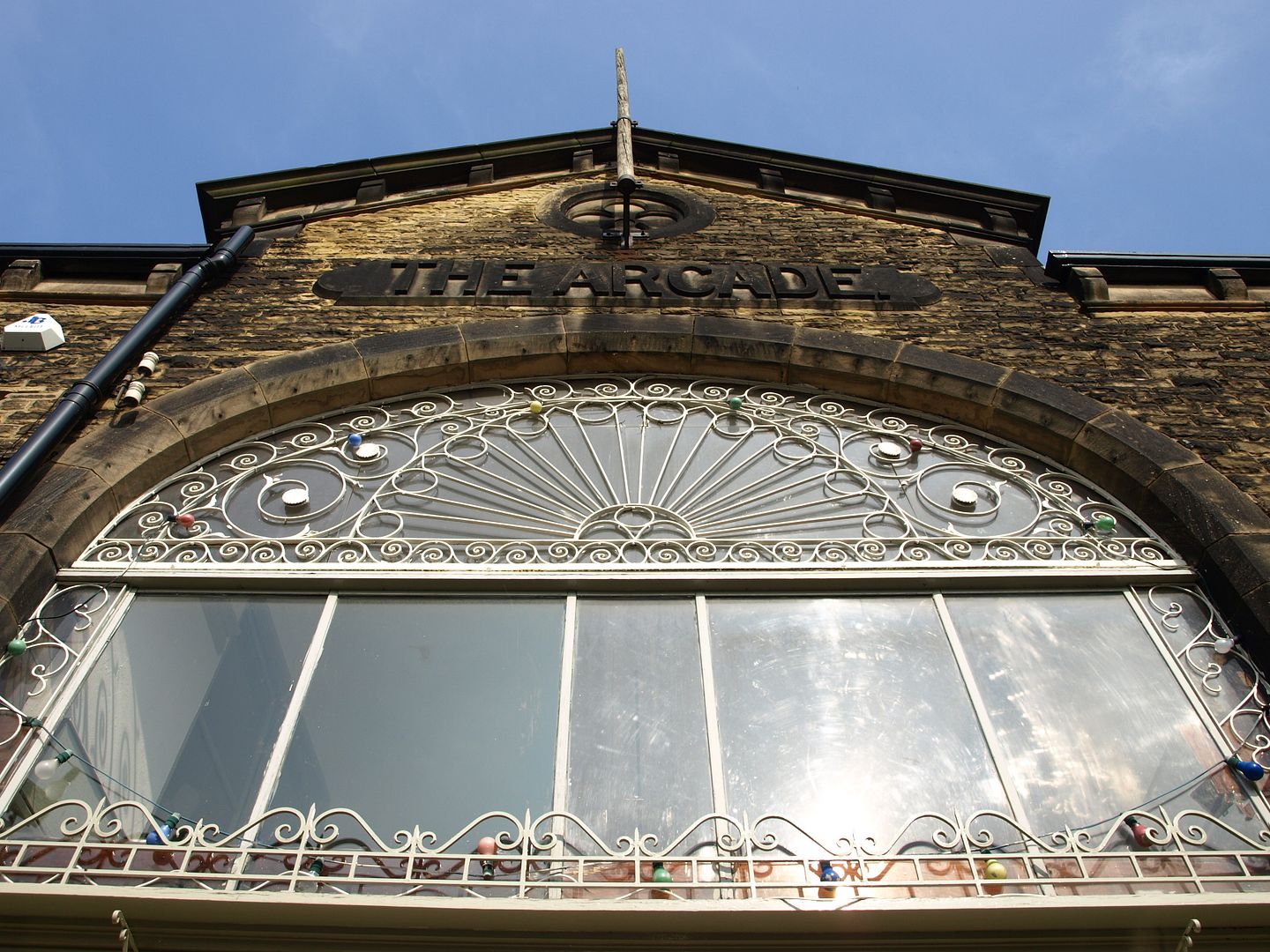 Do you ever go somewhere and then photograph exactly the same things each time? I am somewhat guilty of this but when places are this pretty, can you blame me? This is the top frontage of the Victorian Arcade in Ilkley, where Create is located and where we paid a visit last Thursday. By we, I assume you know that I mean myself, my mum and my sister, Alice.
Alice is really getting in to taking photos for her blog. In fact, she has had this day blogged for ages already, but I haven't read it yet as I always like to write my own account of a "day" first without reading what someone else has written. I always find myself a bit influenced by other people!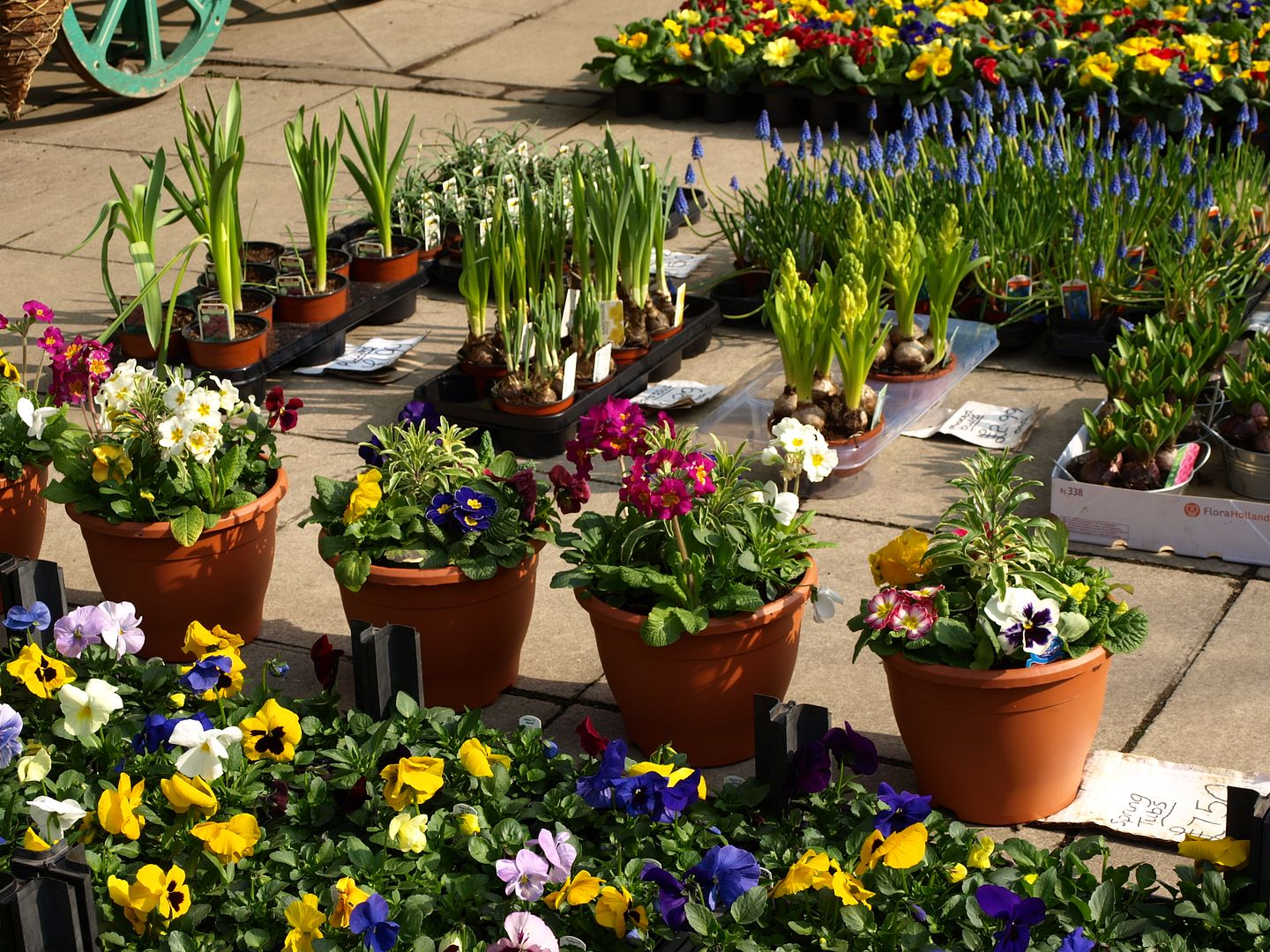 One of the many lovely things about Ilkley (particularly on a sunny day) is the way that shop produce spills out onto the pavements. There were flowers everywhere, and on the top street all manner of books, baskets, shoes and knick knacks were to be found outside their shops.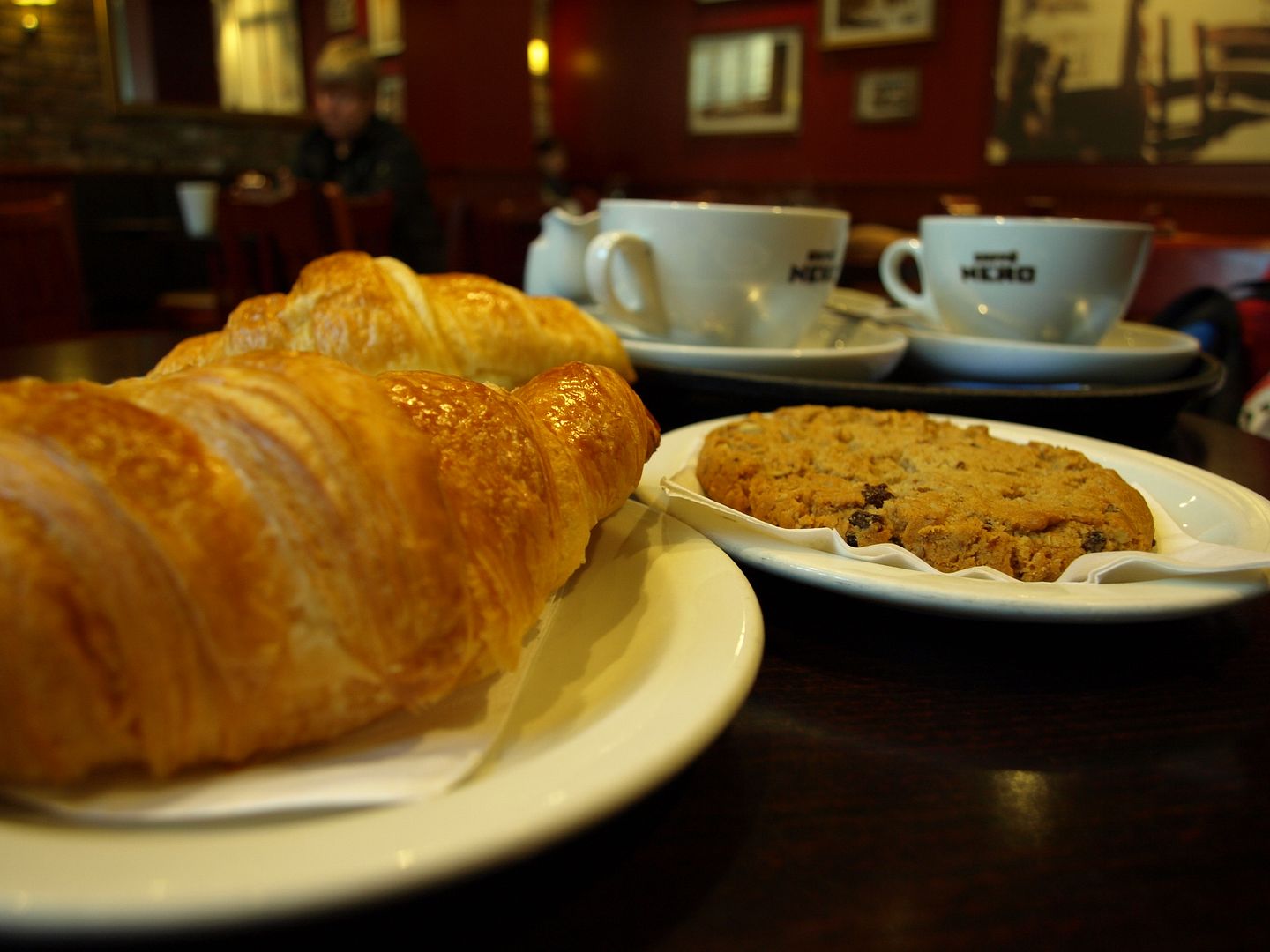 We went to Neros to boost our energy before climbing the Moor.
The sky was very blue in some directions, but incredibly hazy when looking into the long distance. It was strange weather! I adore the white of these houses against the sky, they make me think of foreign places.
There is a small park, or Ghyll, running through the centre of the road leading up to the Moor. I think it's lovely. It's a burst of freshness and plenty of green & springlike things to photograph.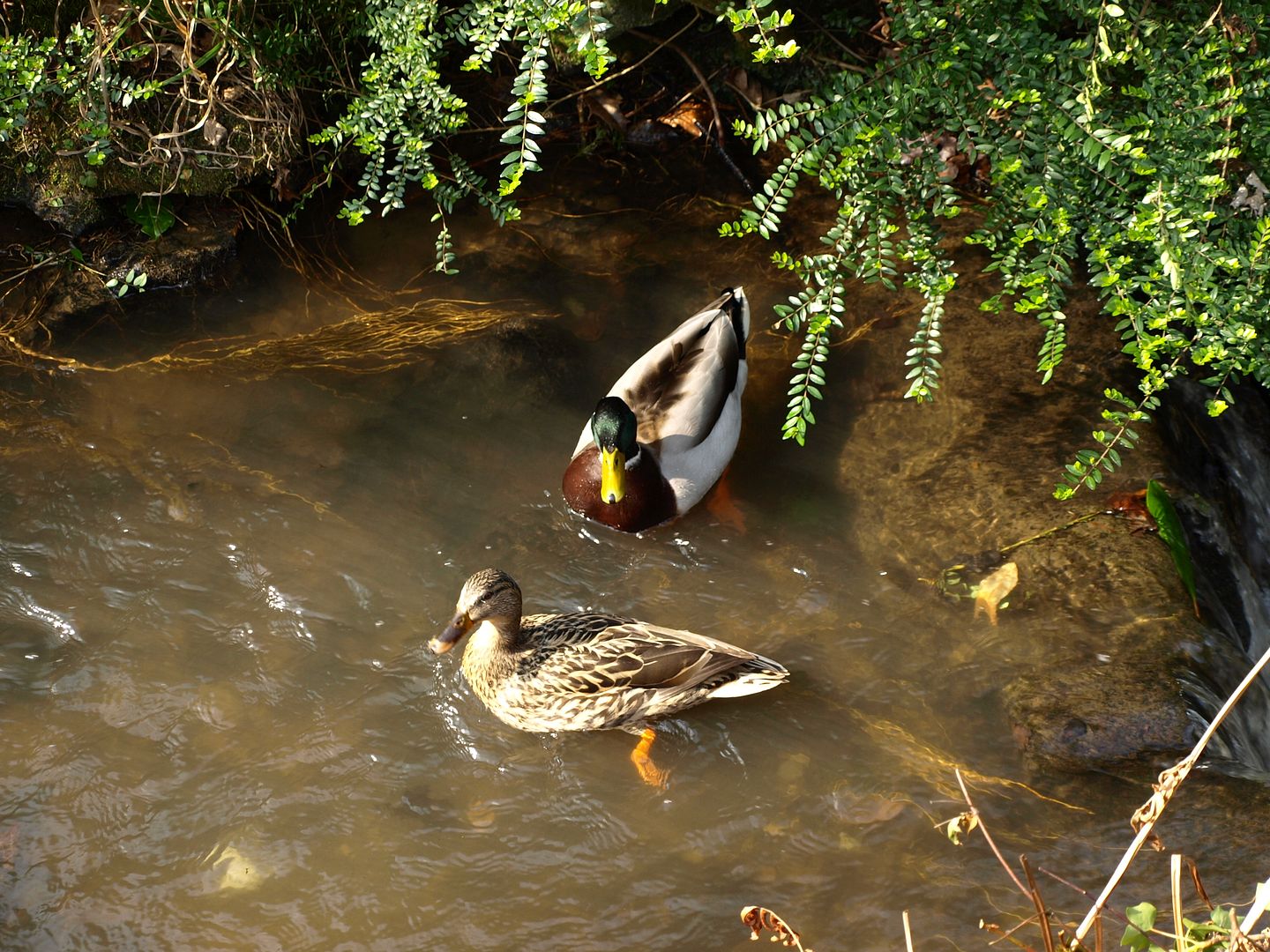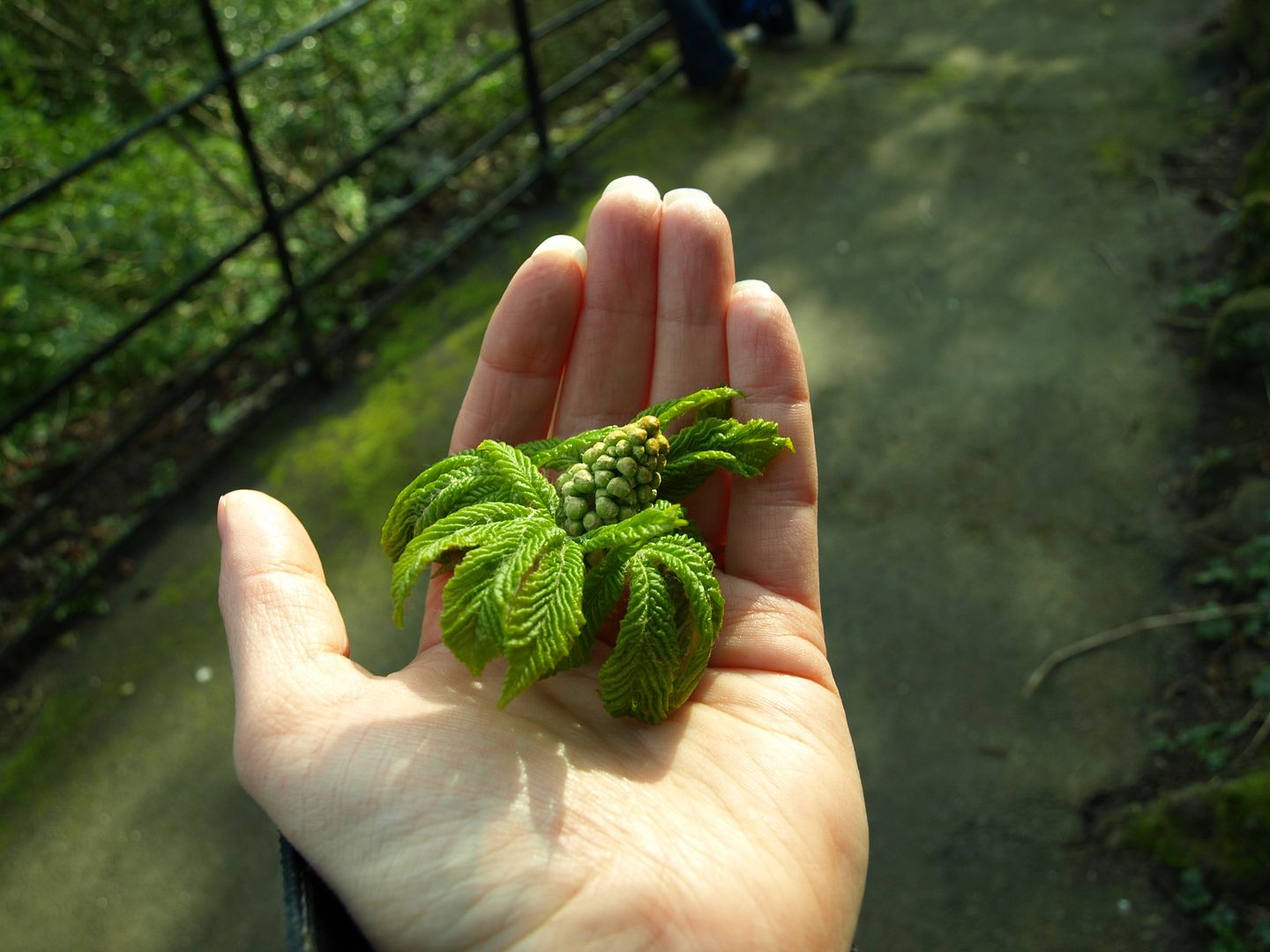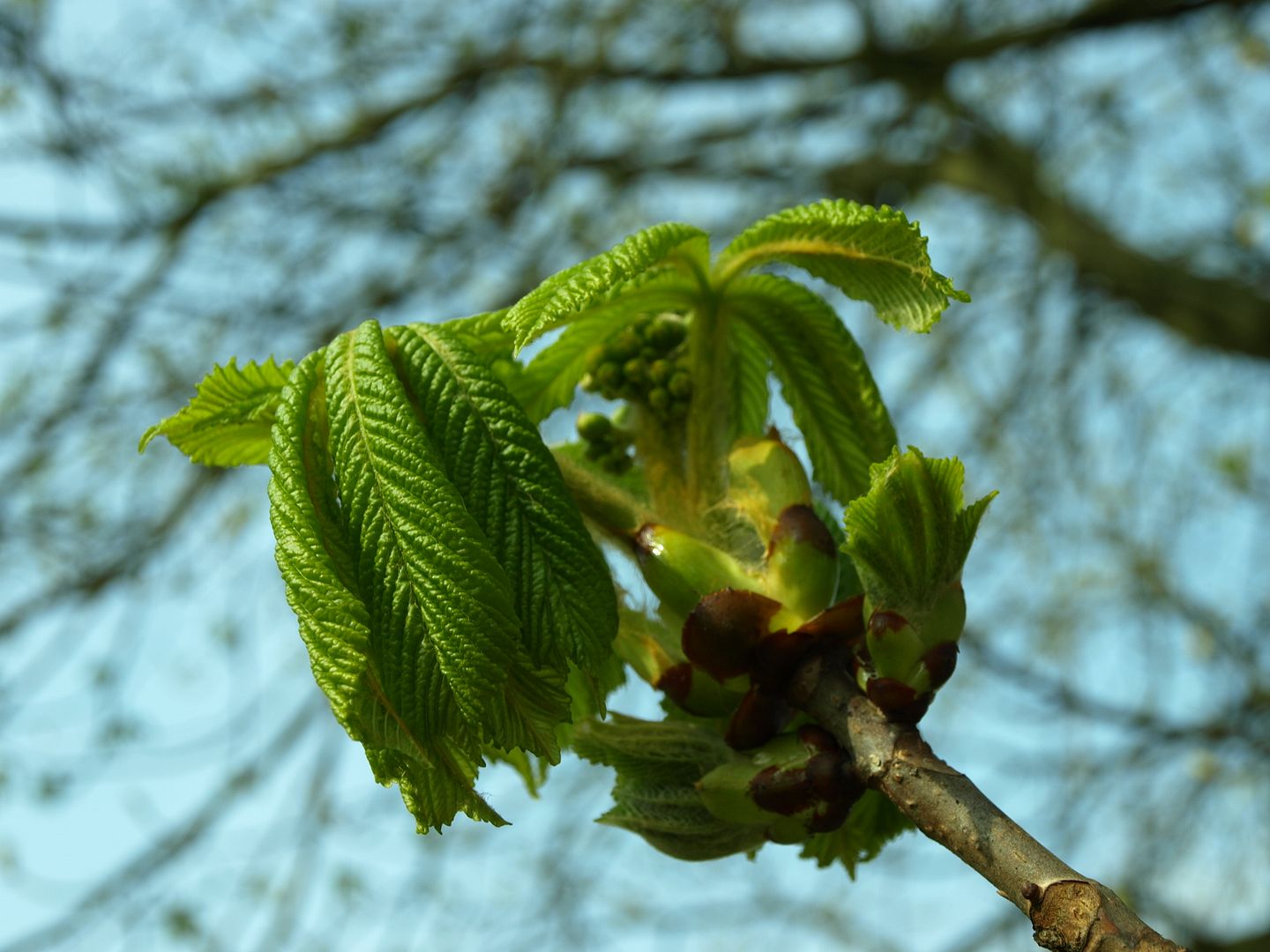 The Horse Chestnut trees are beginning to Candle already. The leaves are just unfurling and are still damp in places. Look, loads of them!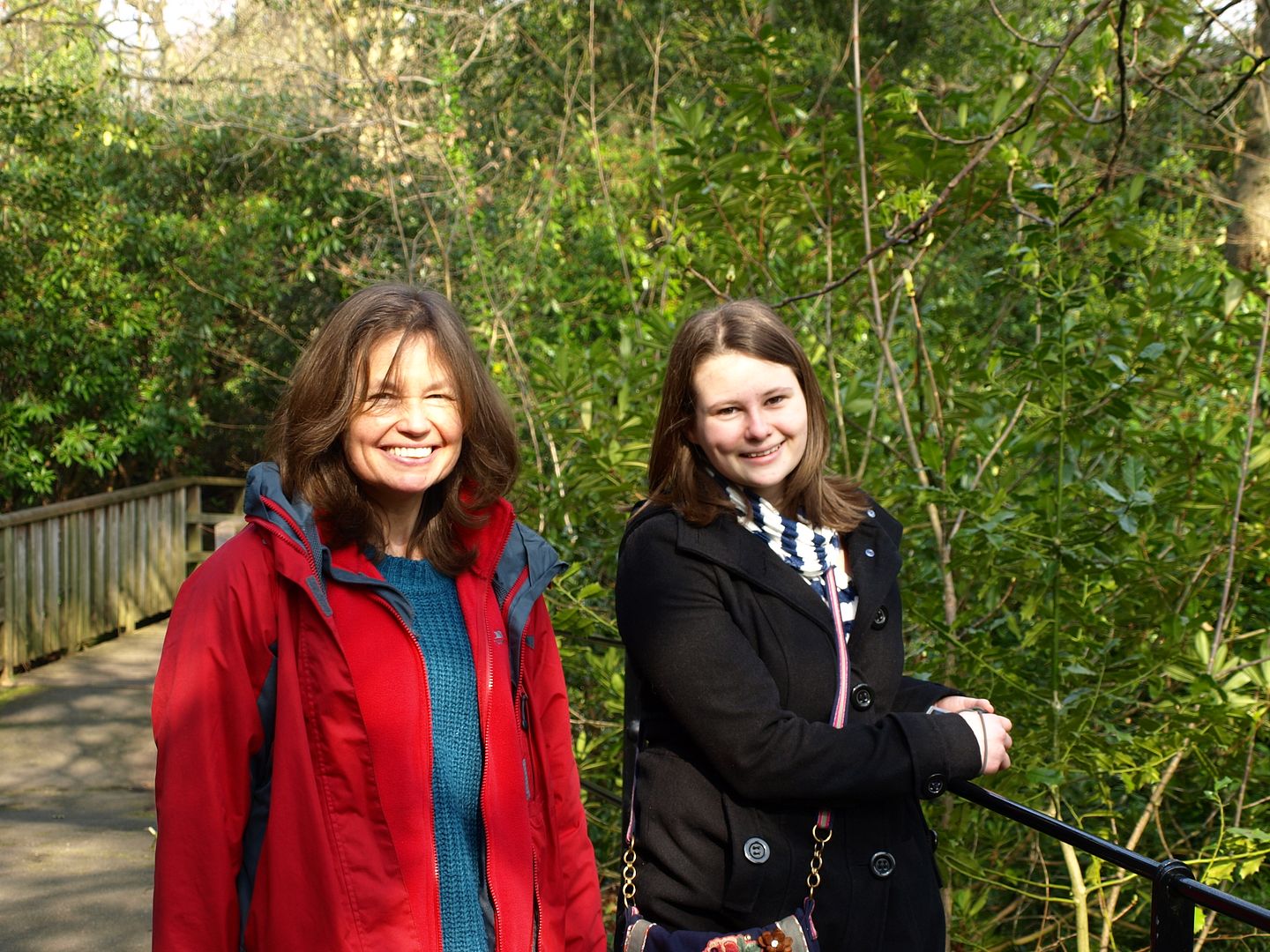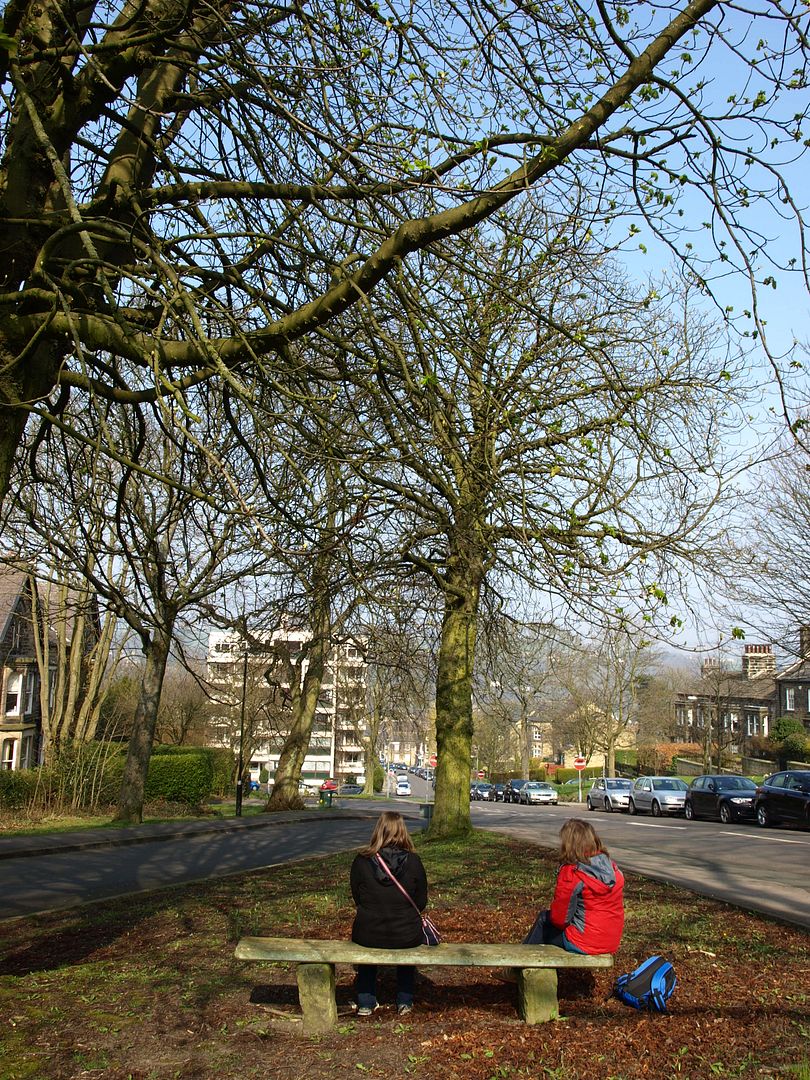 (There was bird poo on the bench. It's not that they don't like each other.)
That's Alice doing that. did you know that I can't really do that with my hands? My index fingers are quite twisted and I can't make that shape without it going all weird and pointy.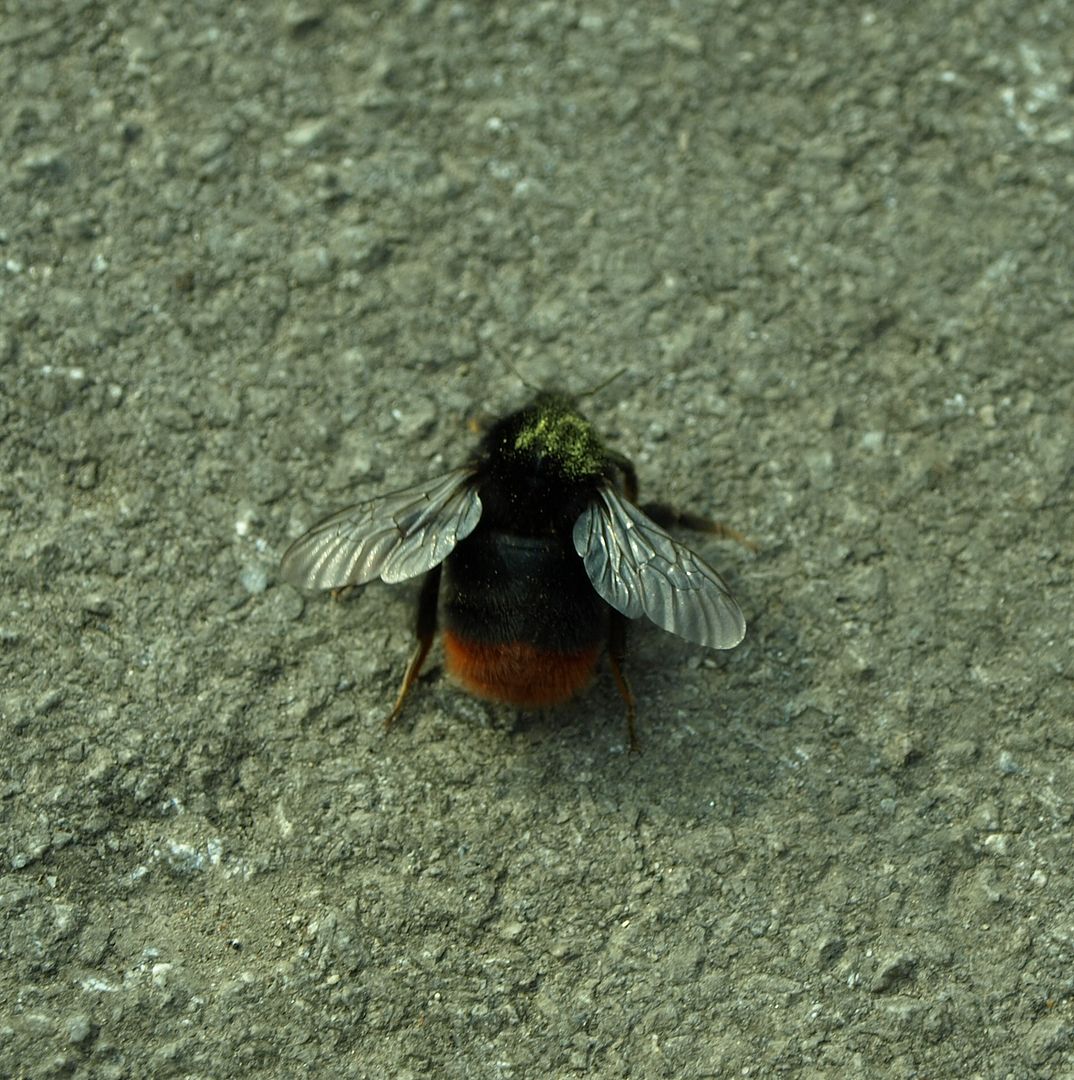 There was a big bumblebee crawling across the pavement so I crouched down and watched it for a bit. Aren't they great? Bees are so amazing and it's very important help to save them. This is a Red Tailed Bumblebee which has a fab Latin name of Bombus lapidarius.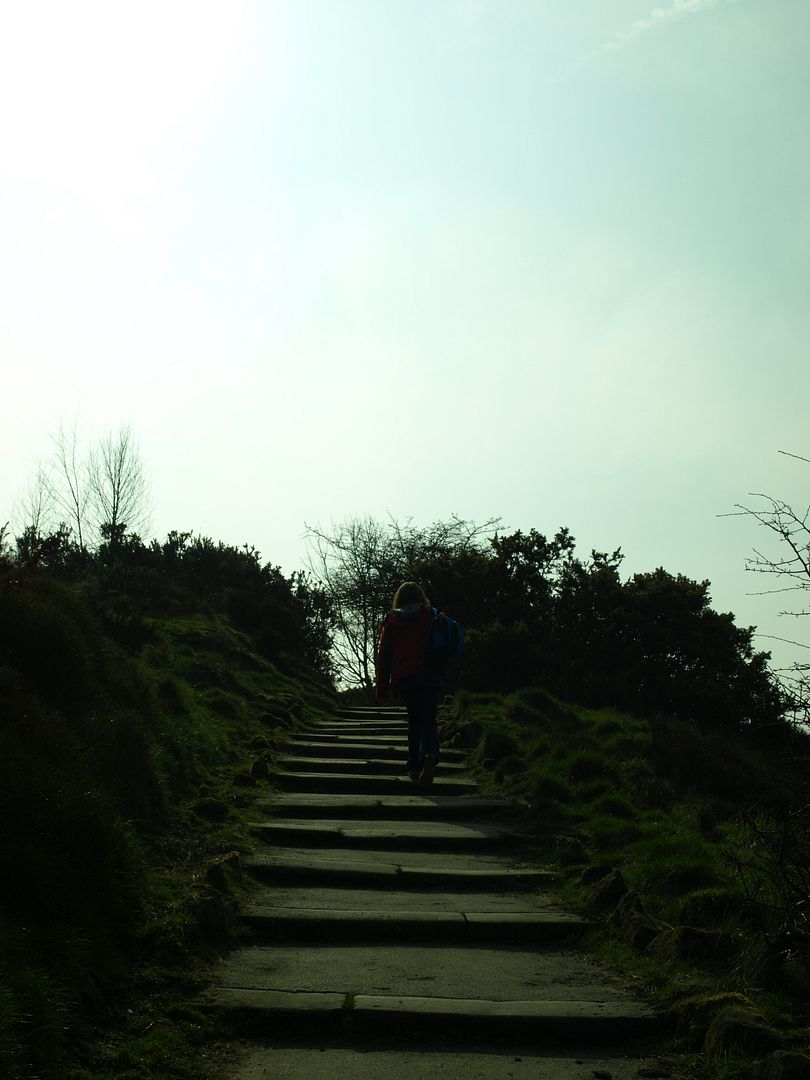 Can you see how hazy it was? This is the first part of climbing up the Moor. I will put my "Moor" photos into another post because there are, er, quite a few. I think I get a bit carried away taking photos, I took over 50 just as we were walking through the Ghyll. I obviously haven't put them all in this post, but I like to have them because I love having a photographic reminder of the day. I think I get a bit obsessed with my photos too, I'm really proud of a tree bark one (it's so green! and sharp!) and I like to look at it and appreciate it but how many other people will want to look at a photo of green tree bark? I know. Rach is always telling me off for taking photos of things and not people as it is! What can I say, I just like taking and having lots of pictures.
Other things to note: Pinterest are changing their T&Cs in April! Excellent news, thank you to all that emailed me. (Honestly though? I don't miss it one bit and have enjoyed the extra time! I imagine I will sign up again in the future though.)
Ripple: I have one round to do on the border and it is done! Hurrah! I am hoping to do a March ta-da post and I have a couple of other things cooking that I hope to ta-daa in April :-)
Sunshine: how great is this beautiful weather? Love it!