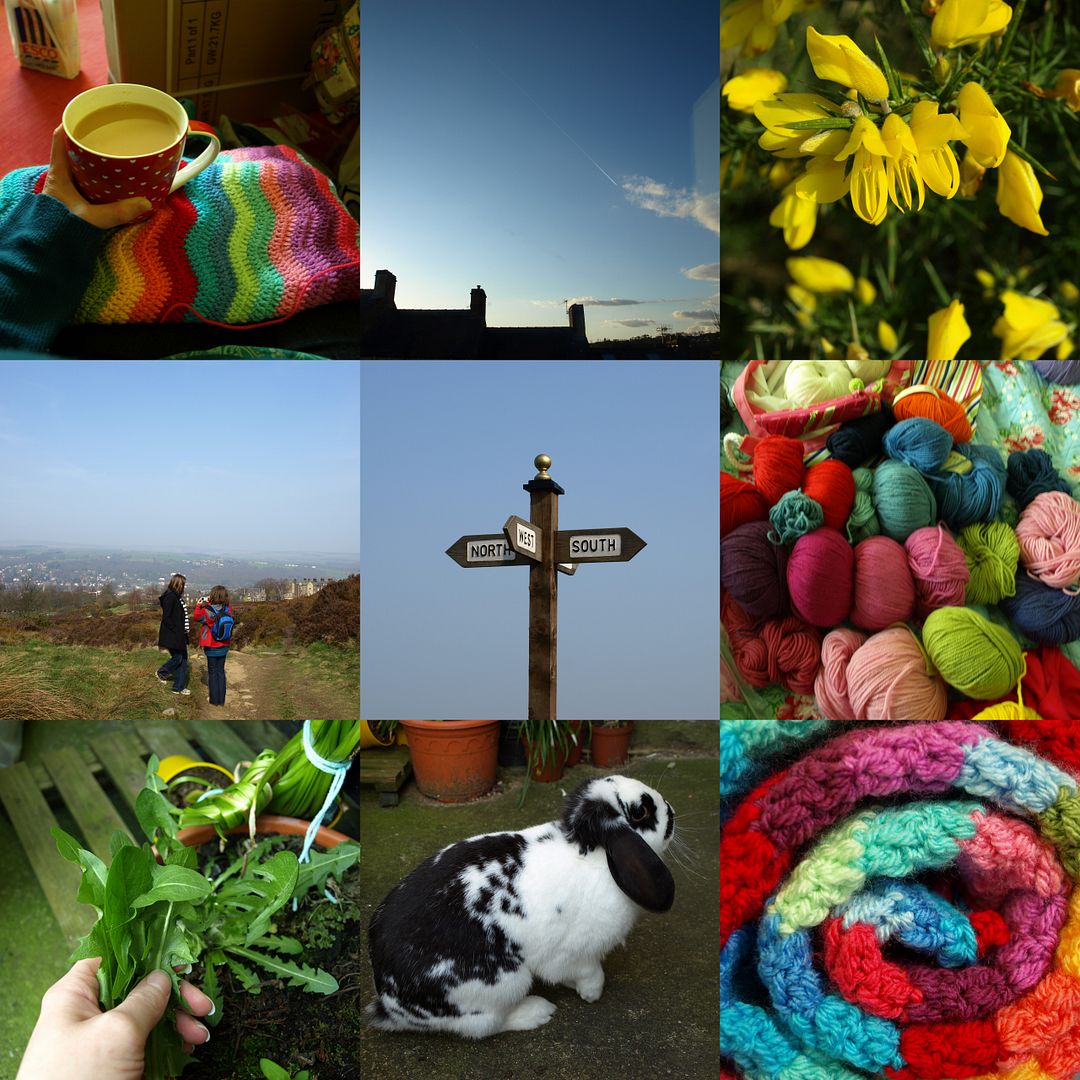 I'm enjoying making my Monthly Mosaics very much and I'm pleased that I'm on track with this one and am actually posting it on the last day of the month. This makes me happy!
This month then, we have had: Cups of tea whilst working on my Rainbow Ripple, lovely light evenings thanks to the clocks changing, gorse flowers on Ilkley Moor, my mum and sister visiting (and walking on Ilkley Mo0r), getting out my stash and sharing with my mum, bunny love, picking the dandelions that I'm growing and feeding them to the appreciative bunnies, and a finished ripple ta-daah.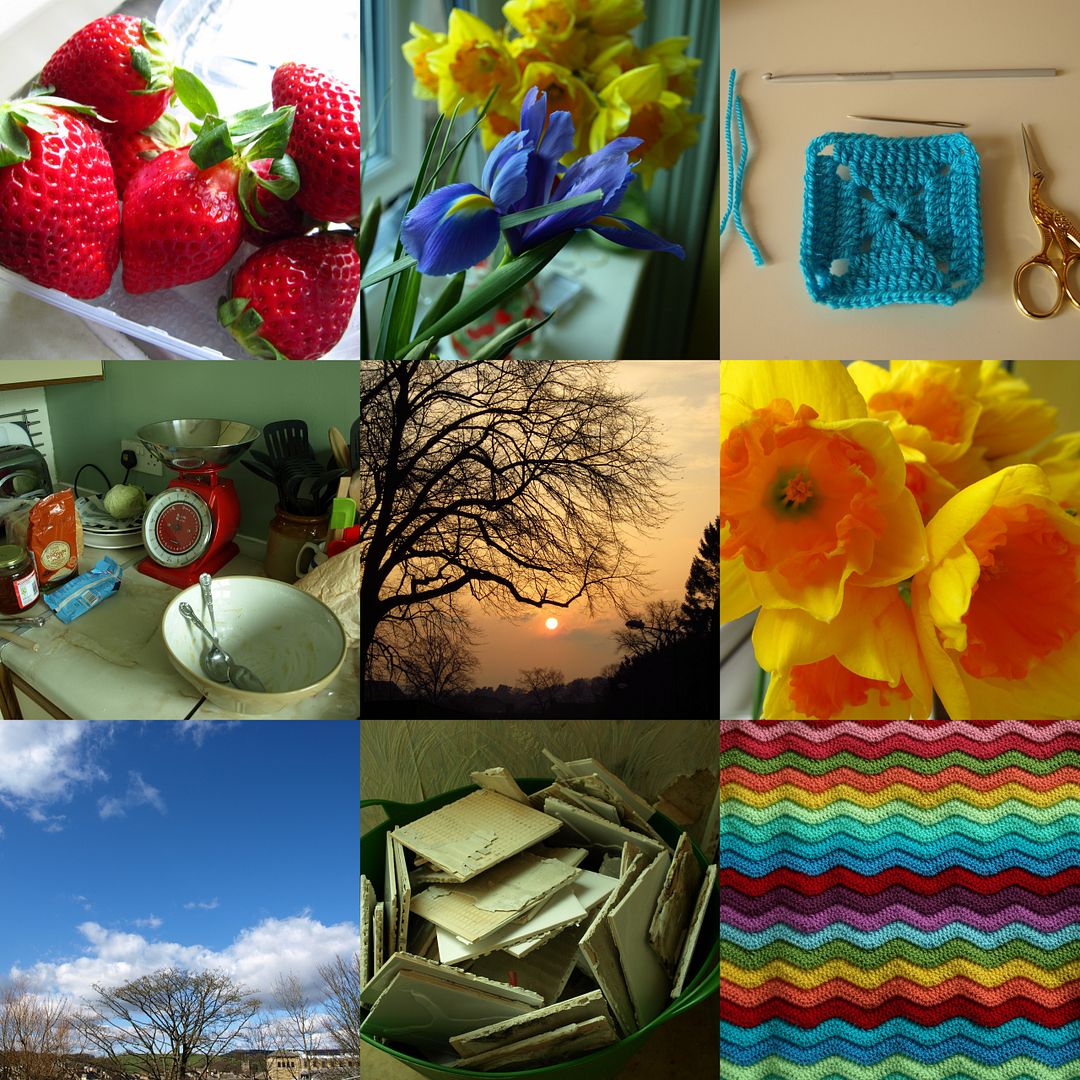 We have also had: strawberries from the market for breakfast, a bunch of irises that didn't all bloom, writing a tutorial for the Elmer Squares (and being featured on the Making Spot), baking cookies, a glowing sunset on the way home from work, many daffodils, sunny days, NO SHOWER and an impromptu (yet very necessary) bathroom refit (this is ongoing.) and another photo of the ripple, just cos.
March has been a Very Good Month, and I have high hopes for April :-)
xxxx