Oh boy did I start these in the wrong order. This is the second completed baby blanket of 2012 (certainly not to be the last!) but it is in fact for Baby Number 3. I started this blanket first (with a sizeable break for Jack's blanket) which was a daft thing to do when I had the most time to complete it. I'm now trying to get a wiggle on to make Baby Blanket Number 2 (for the second baby due) as I only have 6 weeks at the outside to get that one done.
Today though is a ta-daah/finally finished moment for this sweet little blanket. I whipped this up in record time even for me and it feels like it only took a day to make even though it really was longer than that. Just doing the pointy picot border takes me a day!
I'll get the yarn details out of the way first of all, sometimes I think they must get missed if they're tagged on at the end of the post. It's Stylecraft Special dk again, in the same 17 colours that Lucy used for her Granny Stripe blanket. This is no coincidence, as I copied hers almost exactly. I buy my yarn in a local shop, but it is available from lots of good stockists online, you just have to google for them. Try: Masons Needlecraft, and also Country Crafts as well. I use a 4mm hook as this is the recommended size for dk weight yarn. A few people have asked me for "hook size advice" lately and the best thing you can do is check on your yarn label as it will tell you what size to use on there. As a general rule of thumb I use 4mm for dk, and 5mm for aran. I never work with chunky.
You can read about the start of my blanket here.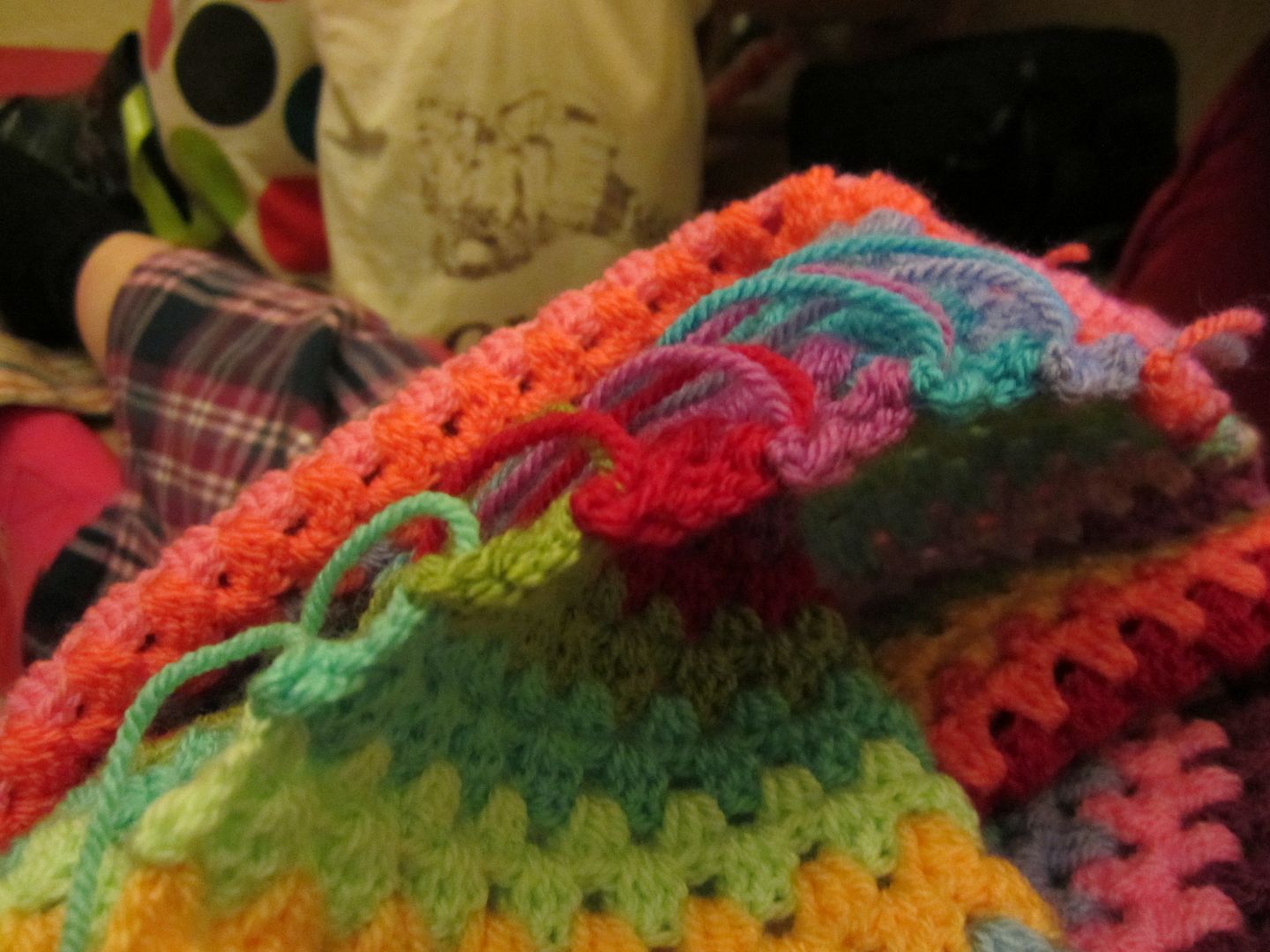 I had masses of ends for ages because I lost my one and only needle (Mum – did I leave it at home? Please start a thorough search of the house immediately and let me know. Just kidding!). Fortunately my lovely friend gave me a new one and I was able to get them all done. It was quite therapeutic actually, doing all my ends in one go after they'd been flapping about at me for ages.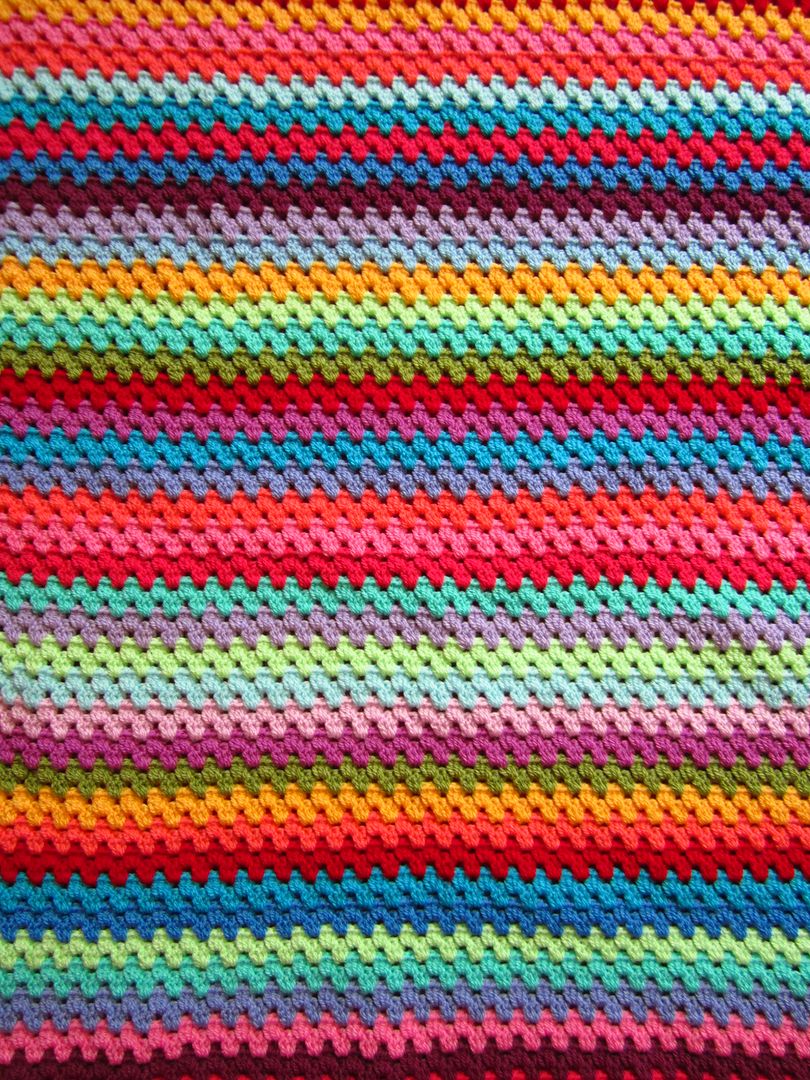 When it had grown sufficiently stripy, I added a border. I didn't used to like putting borders onto blankets, but now I love it. I love the finished, completed, DONE feeling you get from it, and the tidiness of the edges afterwards. Lovely.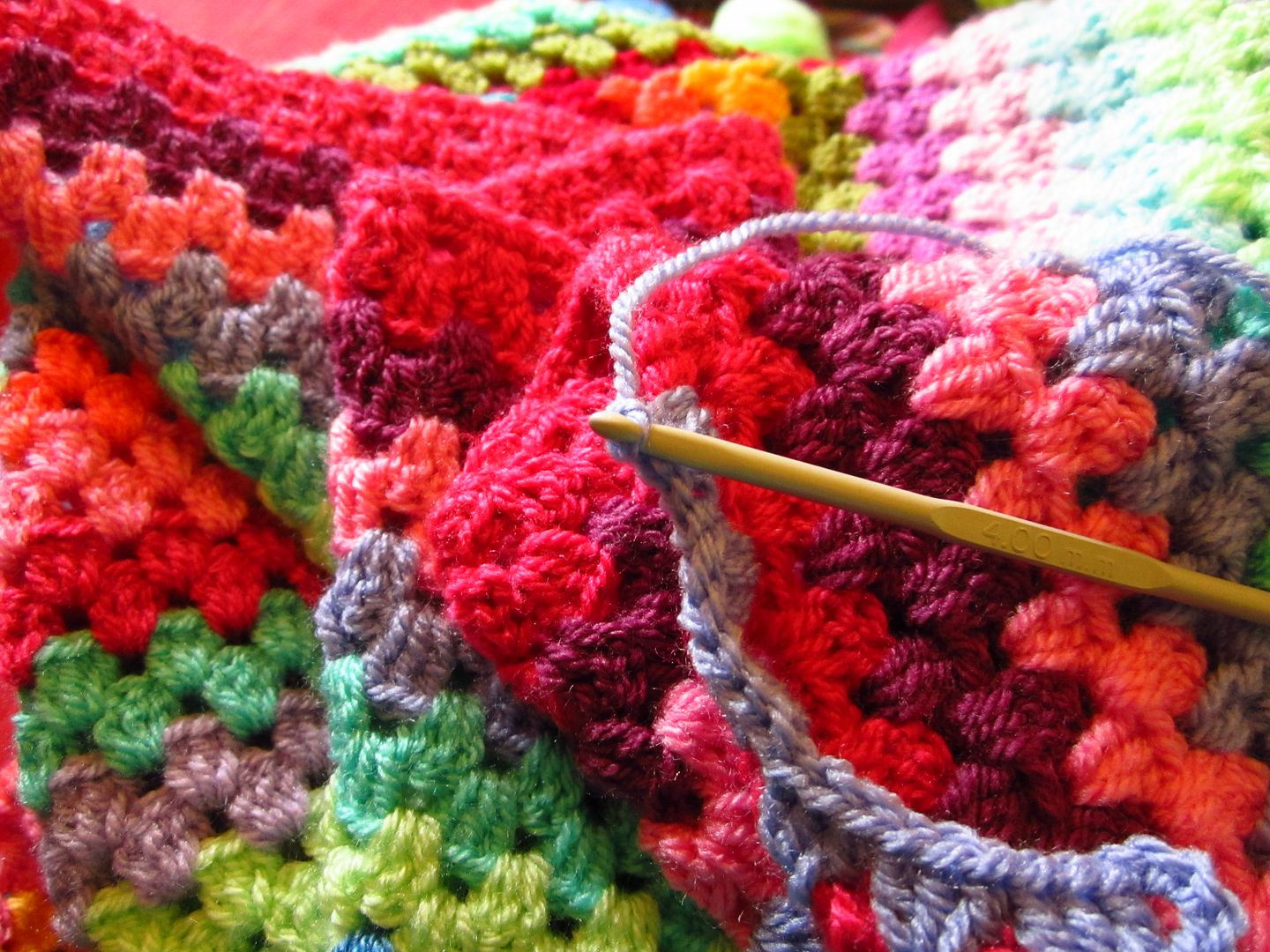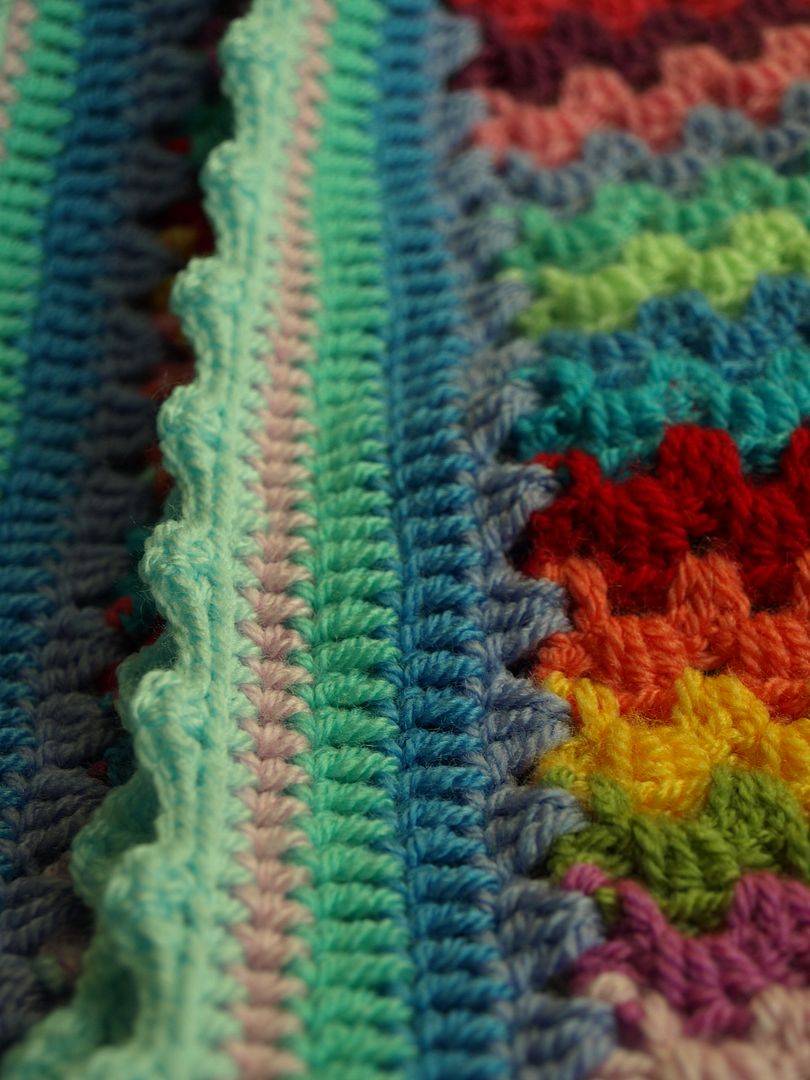 I also LOVE the pointy corners you get when adding a border.
So there it is! One stripy baby blanket for our good friends. (who don't know that I've made it and it will be a surprise when it arrives – LOVE that feeling.)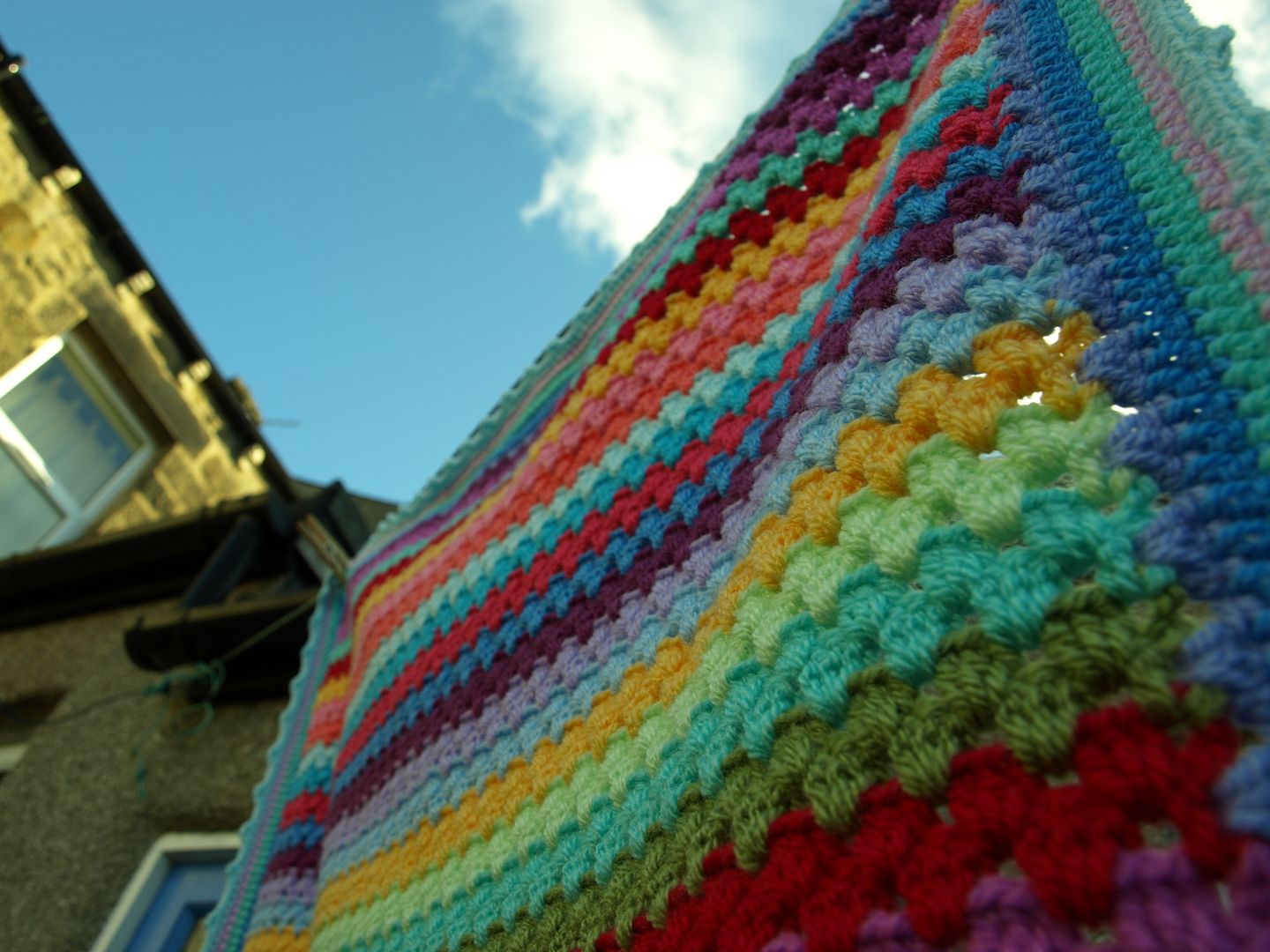 How absolutely lovely to have some blue sky in my crochet photos! Ahhhh. Flipping cold though – but I'll overlook that part ;-)
All creative credit here should go to Lucy because I copied her colours completely, apart from one Aspen stripe that should have been Aster (can't read my own writing) and the final two stripes because I wanted to end on a warm tone. All I've done is just make the blanket shorter but I had pretty much no creative input into this at all. And you know what? It felt GOOD and just the thing to work on when you don't want to have to think about anything, if you know what I mean.
xxxx