Ahhhh SNOW! Now that my travelling up-and-down-the-country is over for a while, I am not feeling so anti-snow. It was even quite exciting watching it fall yesterday. I knew that Lucy and her family were heading out to the park for snow-time so after I got Lucy's text ("Get your snow boots on!") I trudged along the canal, with my camera, to the park.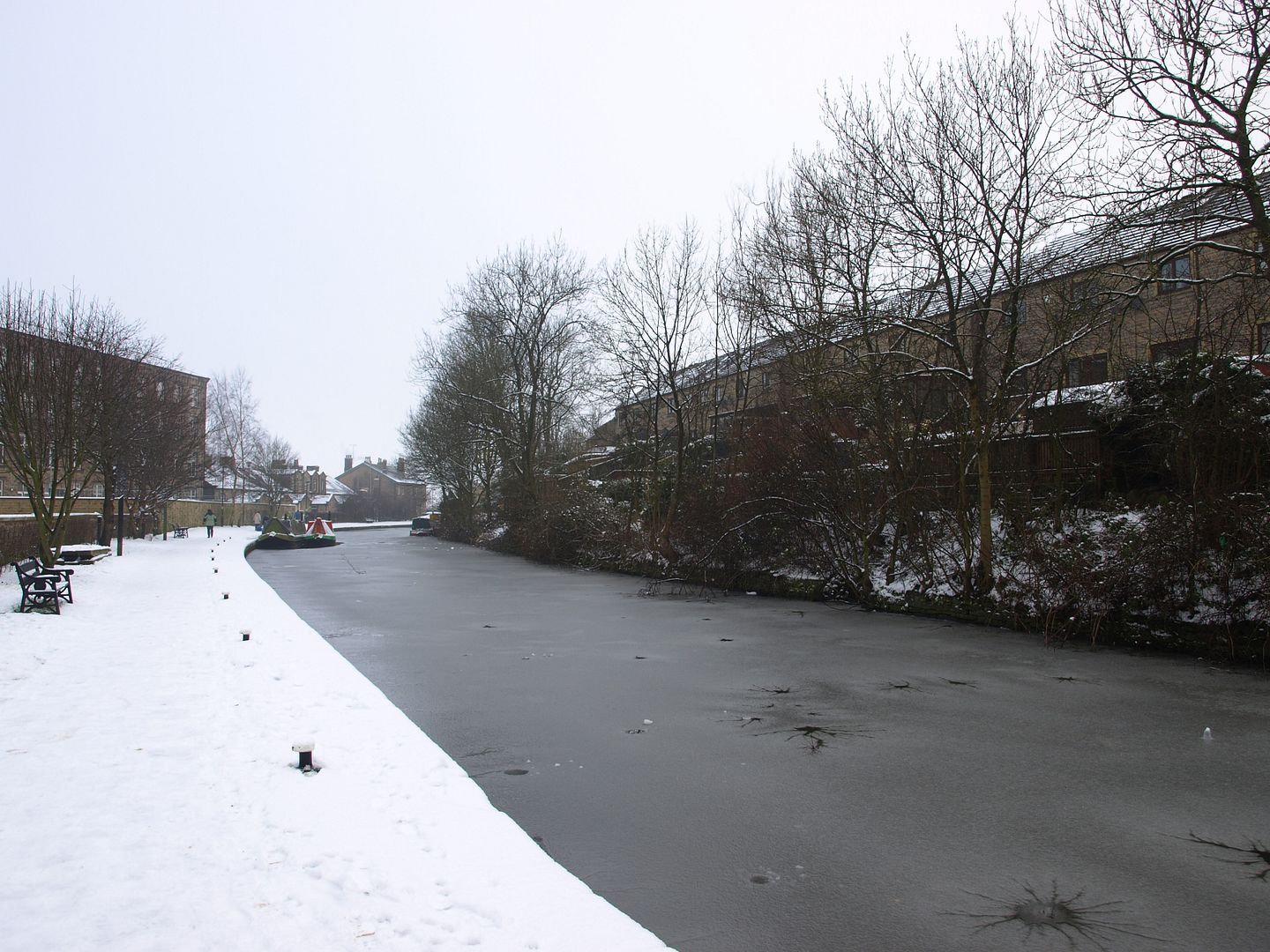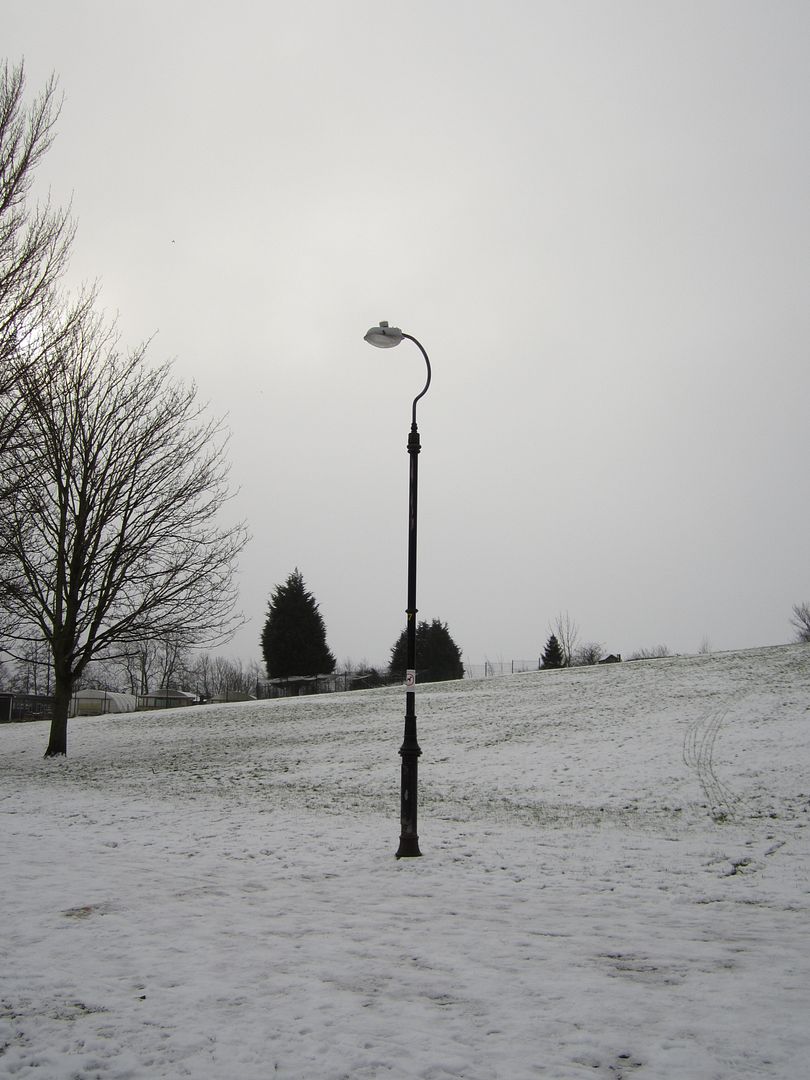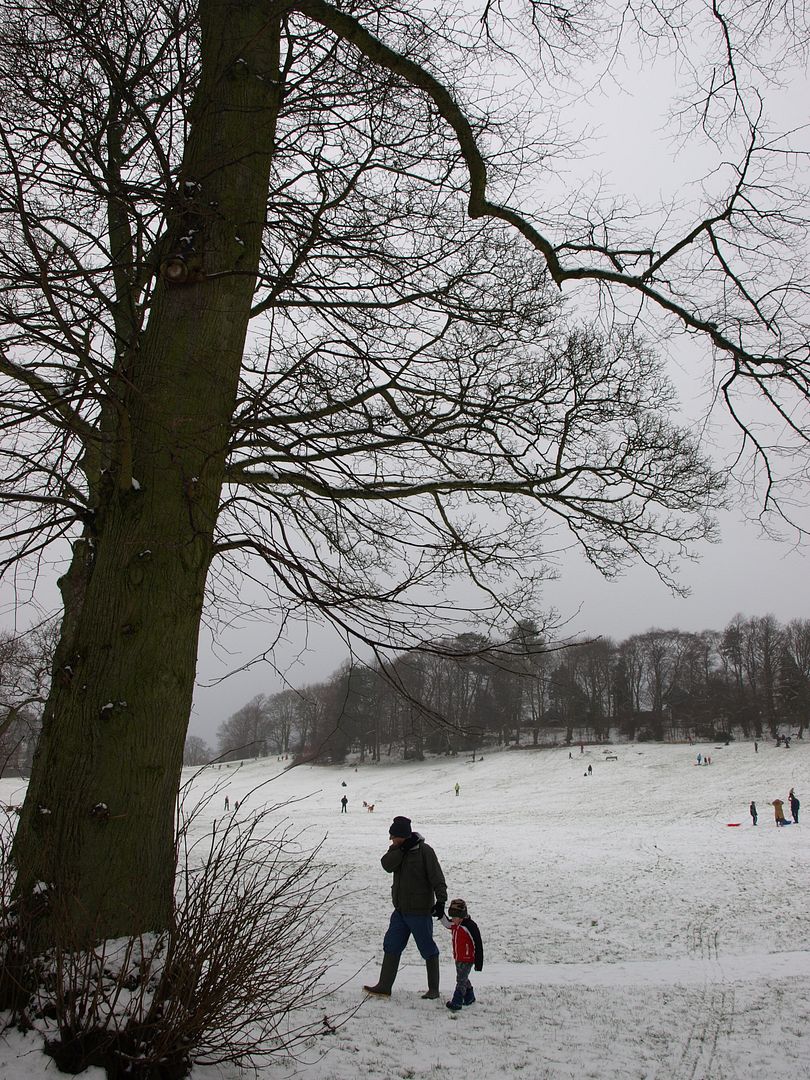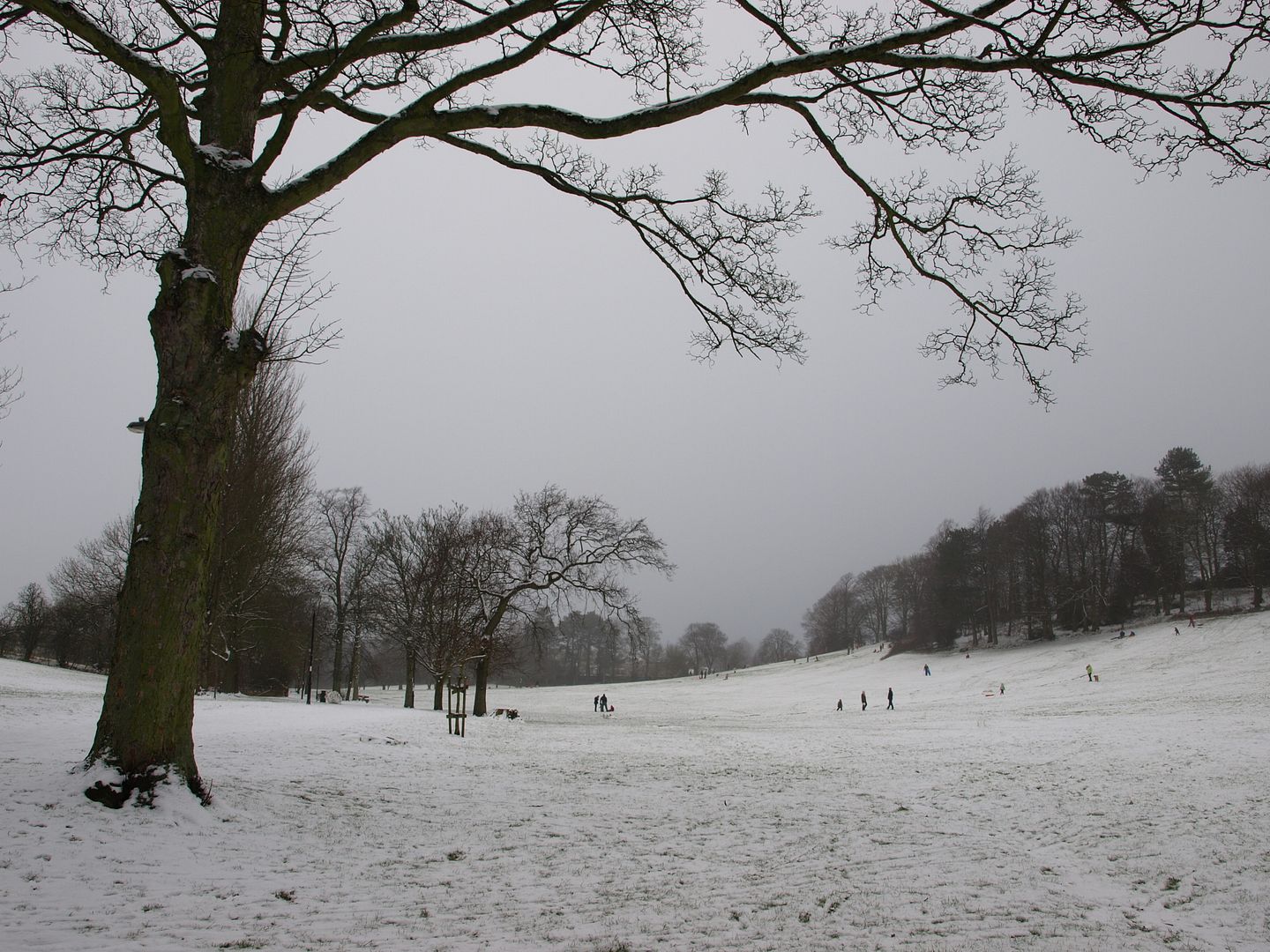 It was very pretty. There's been freezing fog as well, making it so that you can't see the hills, or the church even. As if you are in your own little world, really.
I think that the colour and appearance of snow is really dead looking, very bleak and well, lifeless. When I look at these photos I think of the soft quietness of snow and how is dulls everything around you. What you can't tell is how LOUD and BUSY and ALIVE the park was today! SO many people whizzing up and down the slope, it was fantastic. I love how adults pinch their children's sledges and become all daredevil about it and go down super fast, to the admiration and dismay of their children. (My dad used to go down in a plastic kayak, but the less said about that the better. Oh the embarrassment.)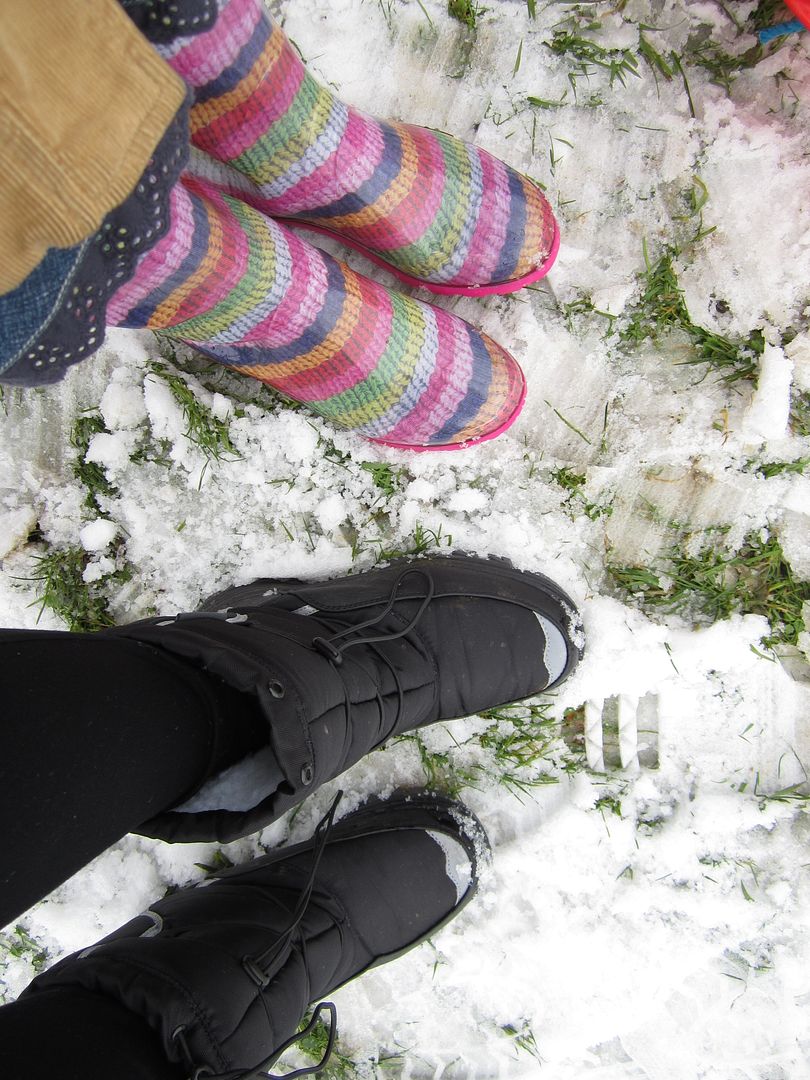 Snowboots! What mine lack in stripes, they make up for in fleecy lining. Mmmm, love my snowboots.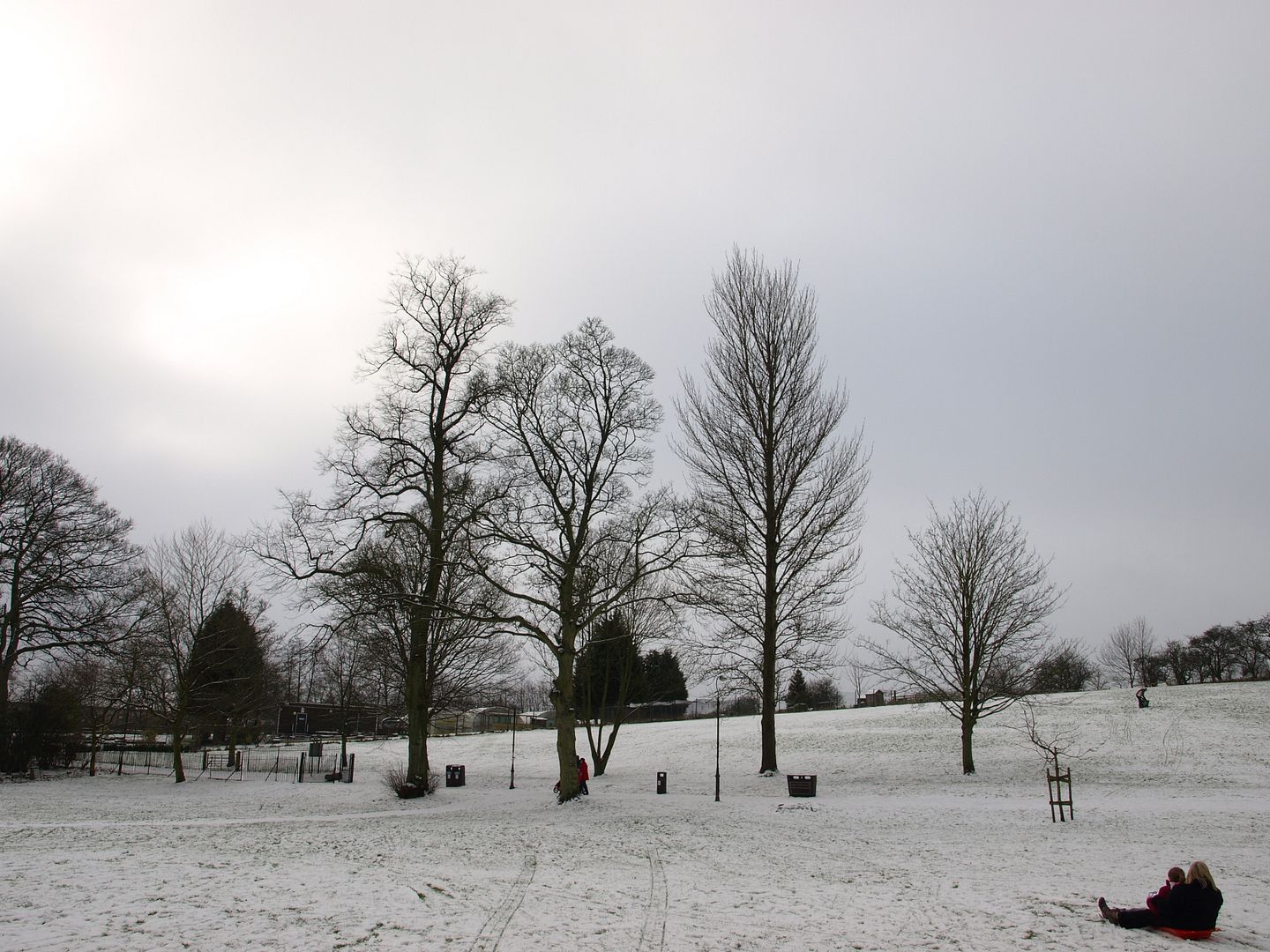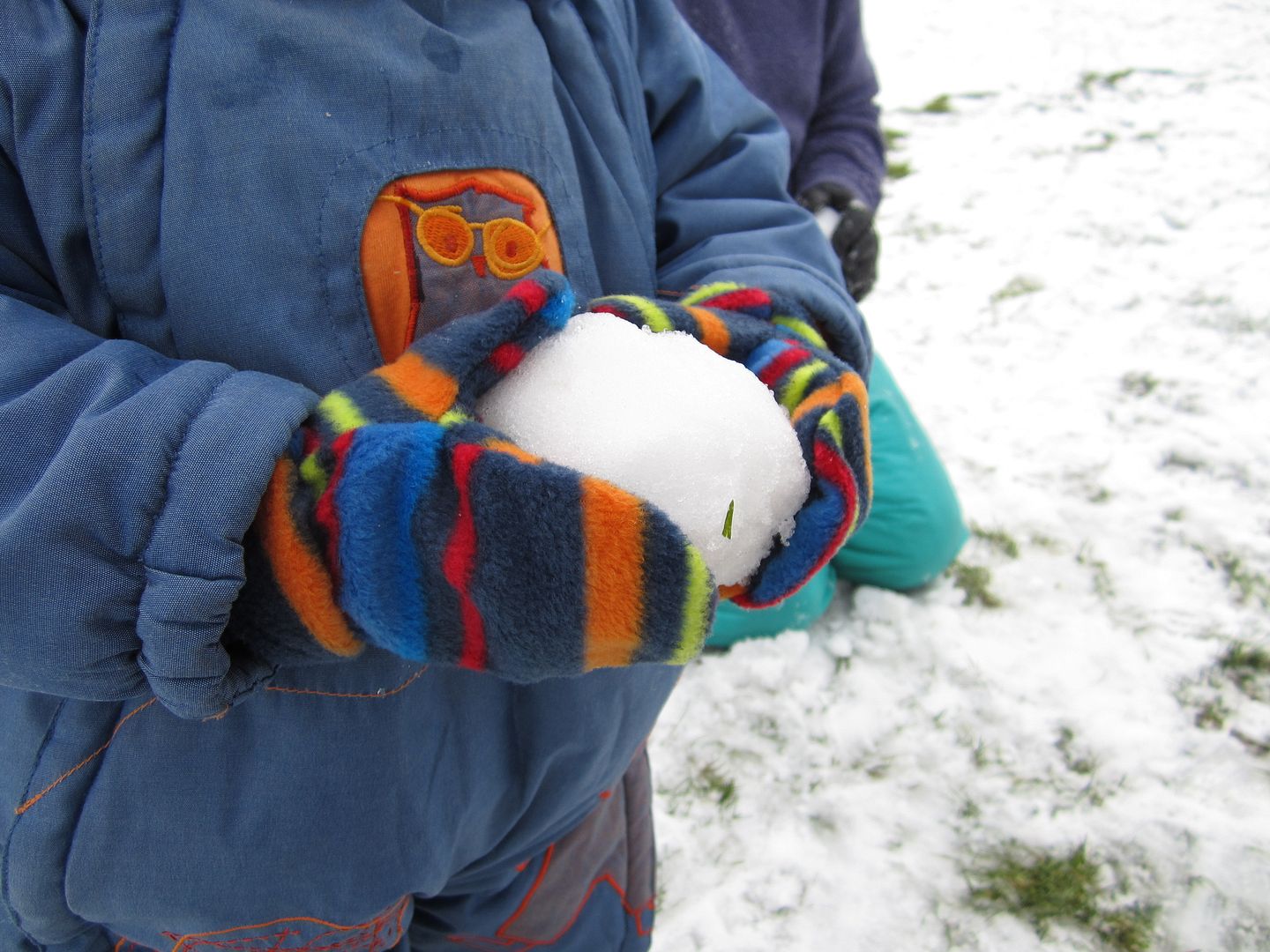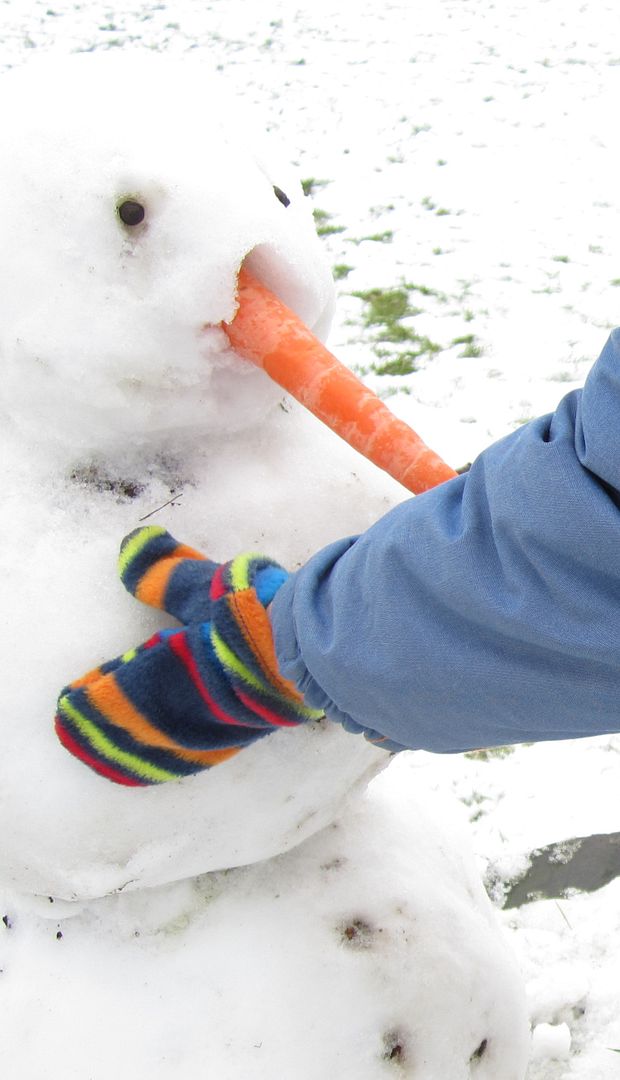 We spent a while trying to encourage Little B to make friends with the snow, which worked for a short time until he'd had enough and we retreated to the Attic for a cuppa. Well, a cuppa and several books on trucks and Things That Go, that is. I don't mind, I got a good half hour of Little B snuggles (oh broody!) which made for a pretty good morning :-) (… and Lucy thinks I go round to visit her! hehe.)