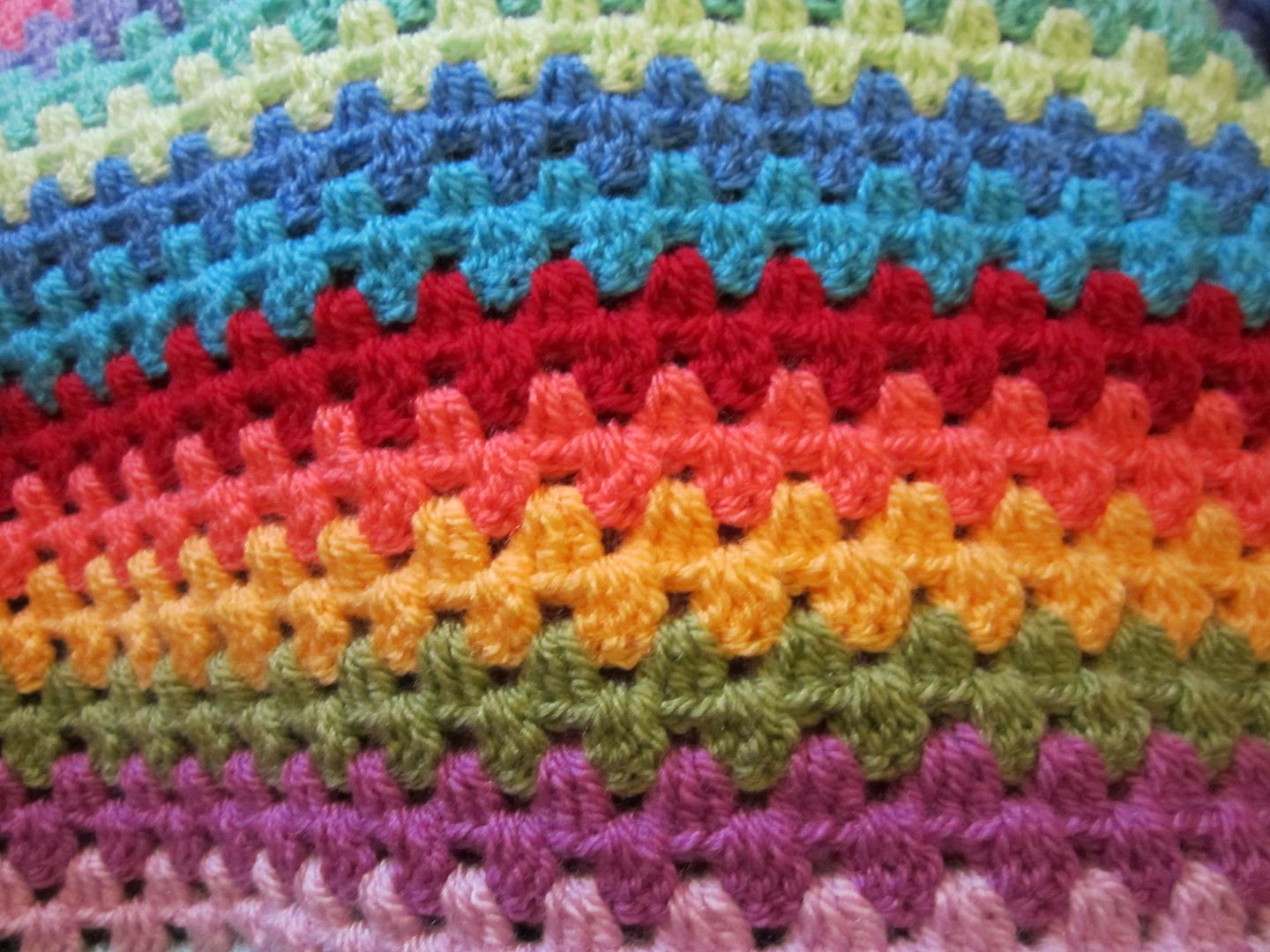 I think I mentioned a few posts back that I already have three baby blankets to make this year. The count was already three by the time it was November! Best get busy with my hook!
I have finished baby blanket number one, for Jenny, who is due imminently (how exciting!), but I can't post photos of that yet until I have posted it off. I may do this tomorrow, time is ticking on!
Today I can show you my progress on baby blanket number 2. This is for the baby with the latest due date out of the three, don't ask me why I started this one first. Armed with my trusty box of Stylecraft I got out my hook and my notebook and got cracking. As you can see from the photo above, this is a Granny Stripe, which are superfast to whip up (Jacquie described Granny Striping as like running with your hook, a perfectly apt description in my opinion.).
Do you know what makes it even faster though? Cutting out any colour order choosing! That's right, I am doing an exact copy of Lucy's Granny Stripe blanket! I got out a notebook and opened up her ta-daah post and with a bit of squinting and close examination I have written out the order of each of her stripes. It makes it so easy to work on mine! I am quite a fast crocheter, but I am slow at colour choosing. I'm much faster if I plan my colours in advance (as I do for my ripple) but I am even faster when I am outright copying.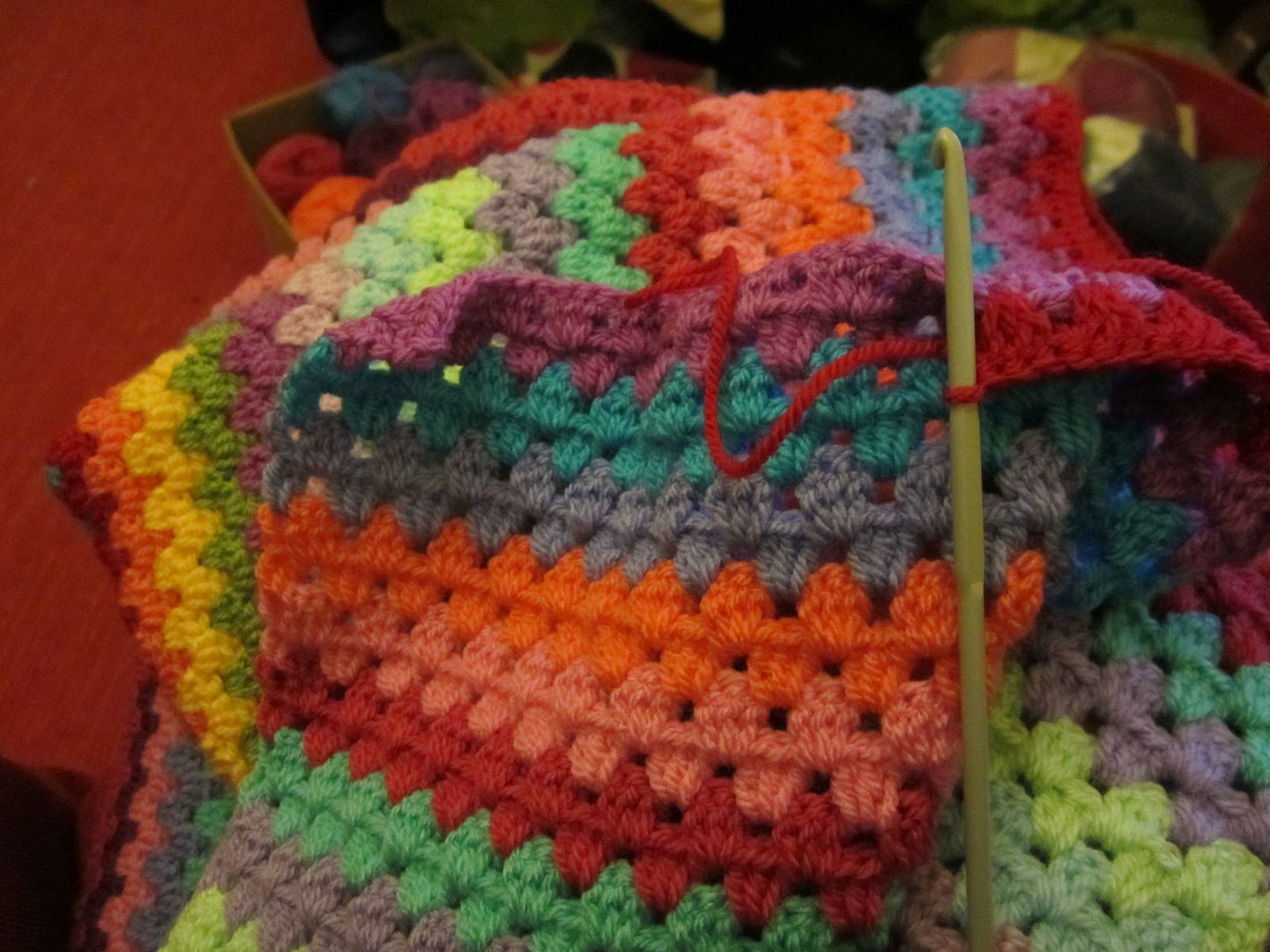 I have to say though, I am loving this easy ride crochet. My box of yarn is by my chair, the order of colours is already decided and I come home and add a couple of rows while reading some blogs and having a cup of tea, and then a couple more after our meal. Fab!
Instant gratification, low effort. Love it!
xxxx