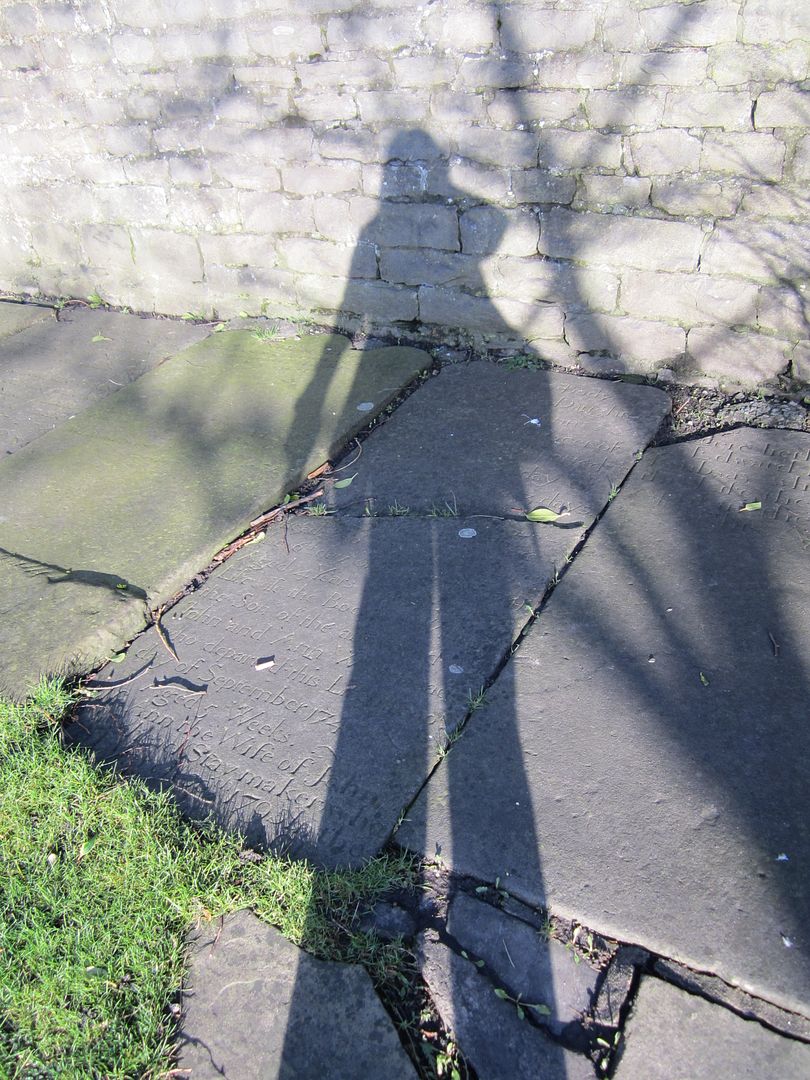 You may have noticed that I've been a bit quite these past two weeks. Truth is, I've been feeling miserable and mopey and that's not been helped by the weather. I could rant on and on about how much I hate wet and stormy weather but I think you've got the message by now that I don't like it. All through the rain and grey and cold I have been thinking "twenty minutes of sunshine. That'd do me, just twenty minutes". I need me some vitamin D!
When I got my new snazzy little camera for Christmas, I had planned to carry it around with me wherever I go and have lots of jolly adventures and fun with it, but the rain put paid to that. I had entertained doing Project 365 this year and have so far done a photo every day but ooh they are so boring! So far, it's an album full of "Photos I can take during breakfast because this is the only light I'll see all day". Yesterday it was a dry enough to take my camera with me to work, and amazingly the weather was cold but with brilliant sunshine and fabulous blue sky! Yeaaahhh! I was feeling stuffy at work and a bit like I had been trapped inside for weeks and weeks so at lunch I actually went outside. I usually sit in the cafe at work and eat, read my book and try not to make eye contact with anyone so that I can sit on my own and just read. Social creature that I am.
I ended up in the church yard and as it was cold there were free benches – hurrah! I sat on one of the dry ones (half of the church yard was in shade and the benches were wet) and scoffed my lunch. It was really lovely and so good to feel the sunshine on my face. It feels like ages since the sky has been this blue: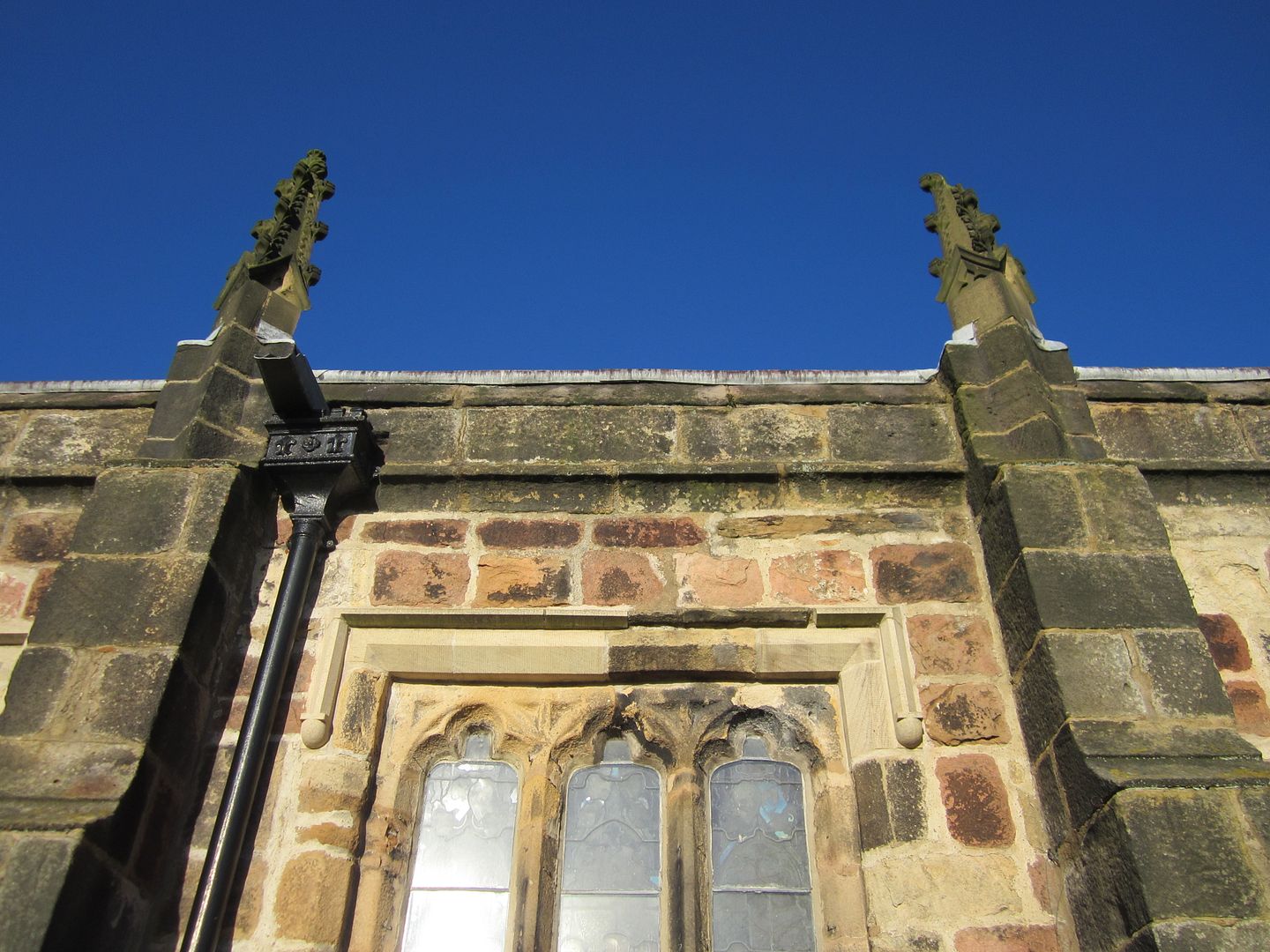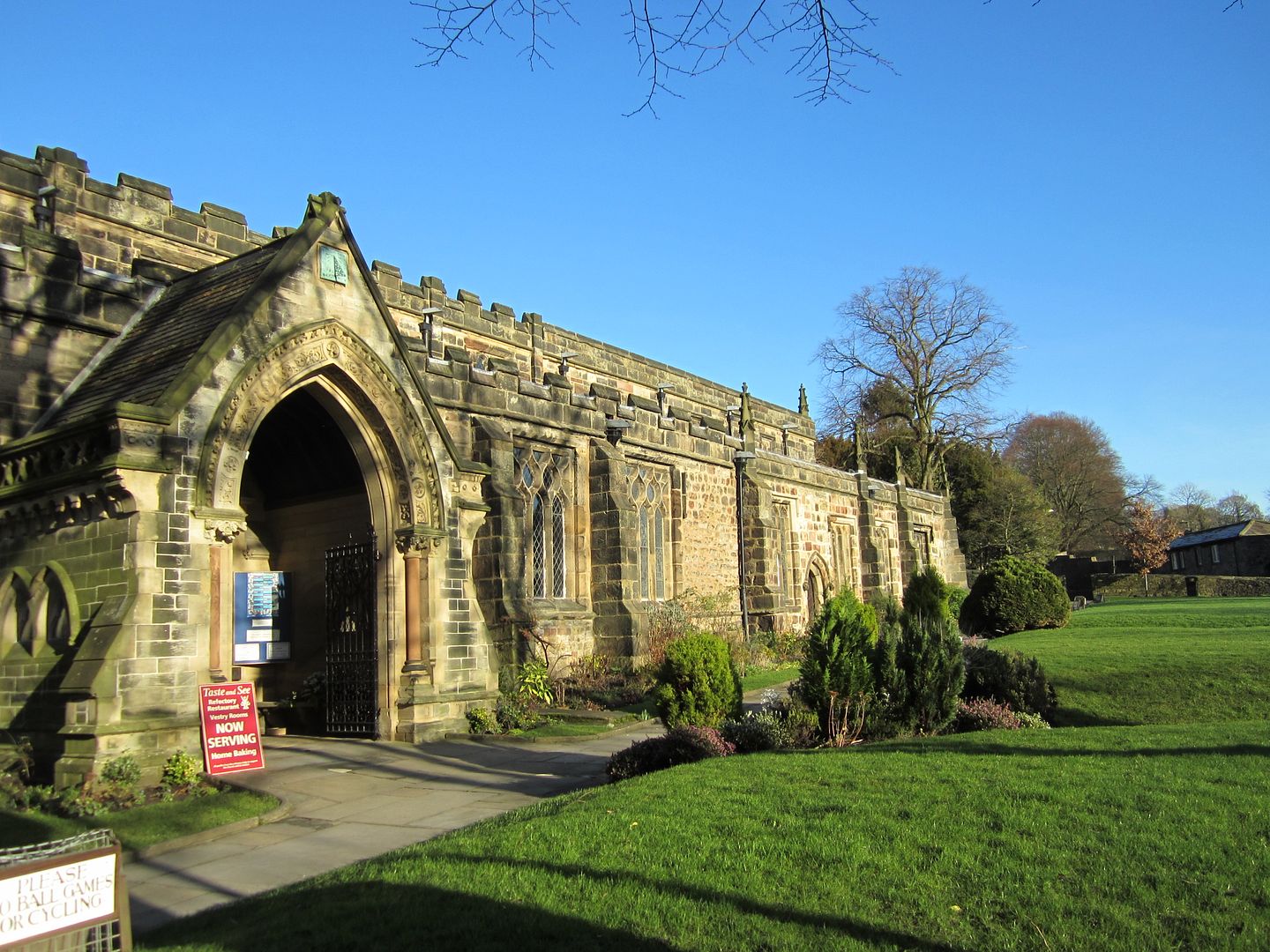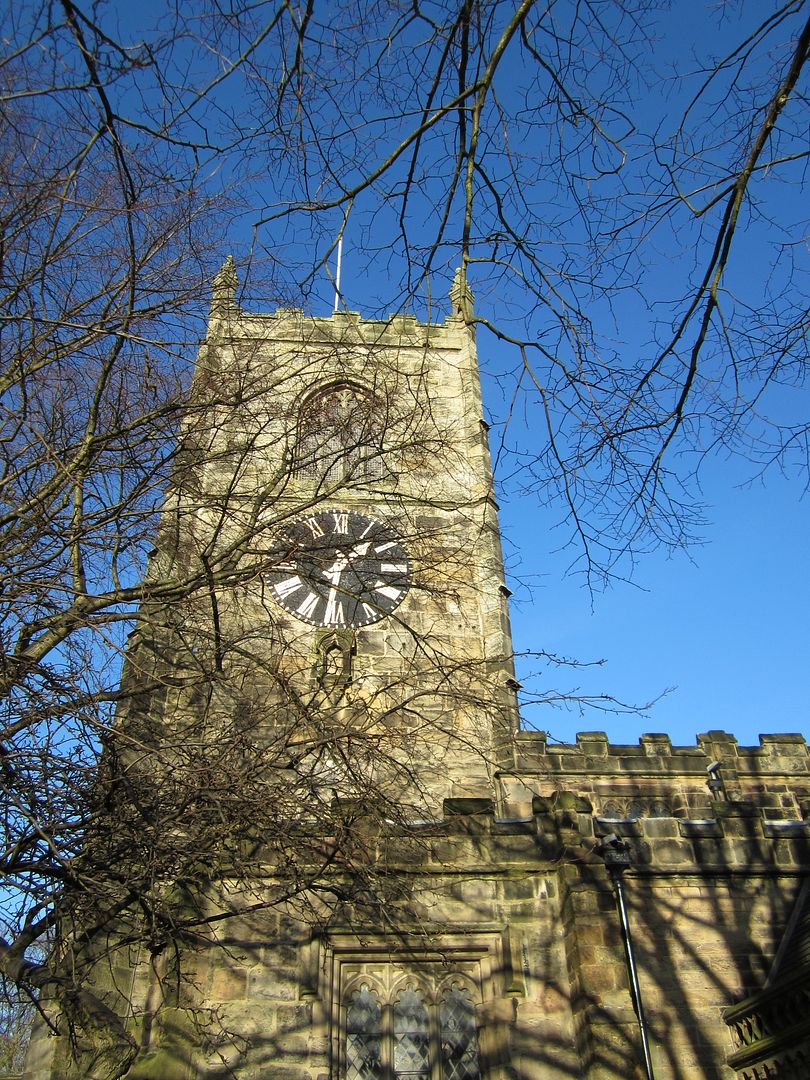 You can tell how bright the sun was from these photos. It's funny that the trees are all so bare because the sky looks very summer-like, (in the photos above) don't you think?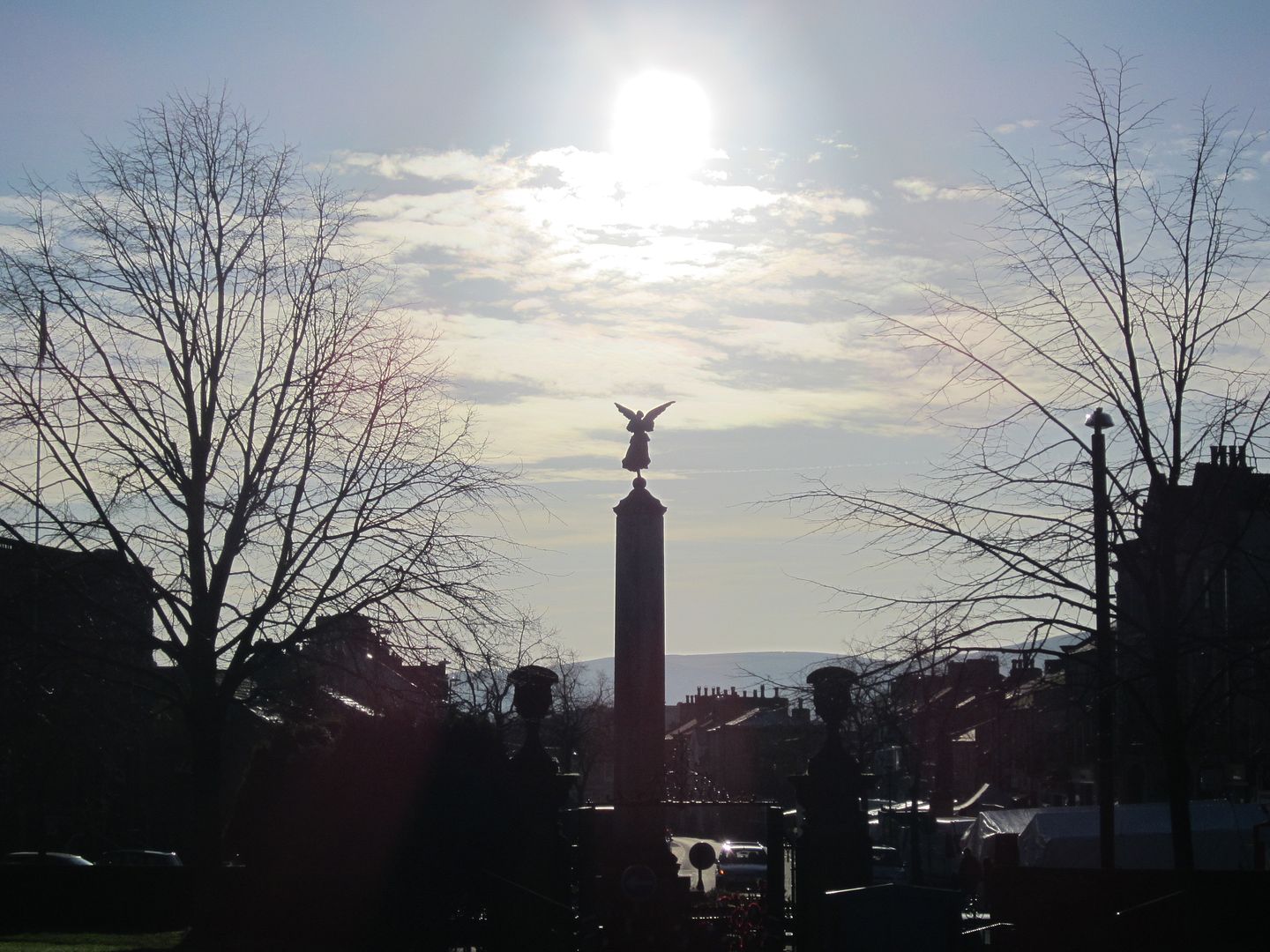 Twenty minutes in the sunshine, free from work, with the opportunity for a few photos as well. Best lunchtime in a while! It made me feel better about returning for the afternoon of drudgery work, too.
Oh and the daffodils near work are flowering already which is lovely, I can't wait for the crocuses to join them:
Then in the evening, I went out for tea and drinks with all my hooky/knitty friends which was ace, and I ate a massive calzone. Not all of it, I hasten to add, but I gave it a good go. It was soooooooooo good. Just to end the happy wholesome post with a bit of gluttony, heh.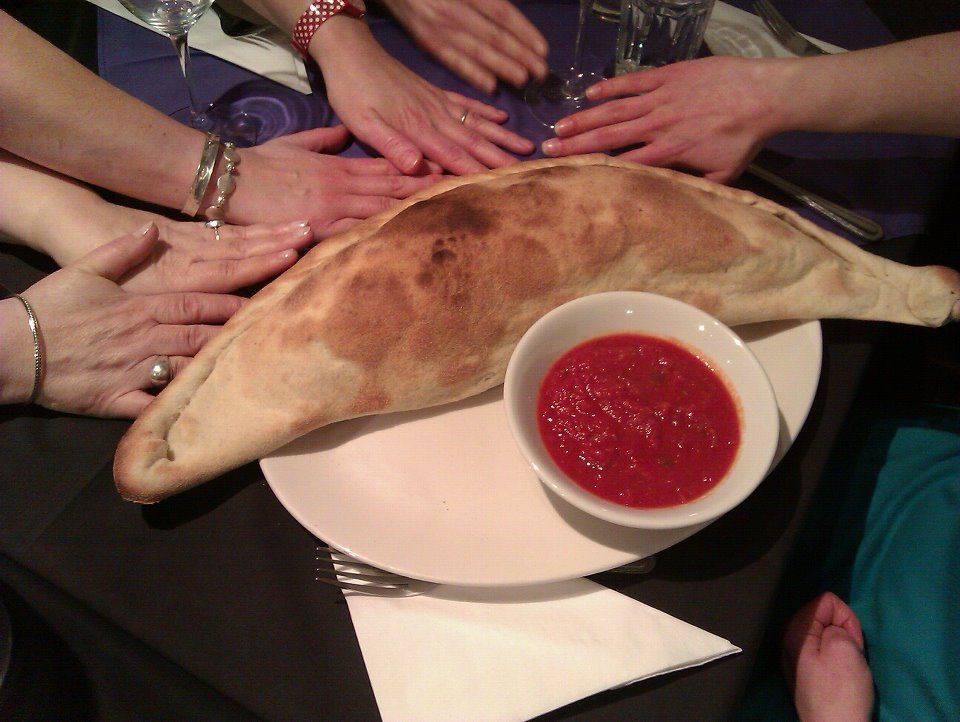 It was full of vegetables, that makes it healthy ;-)