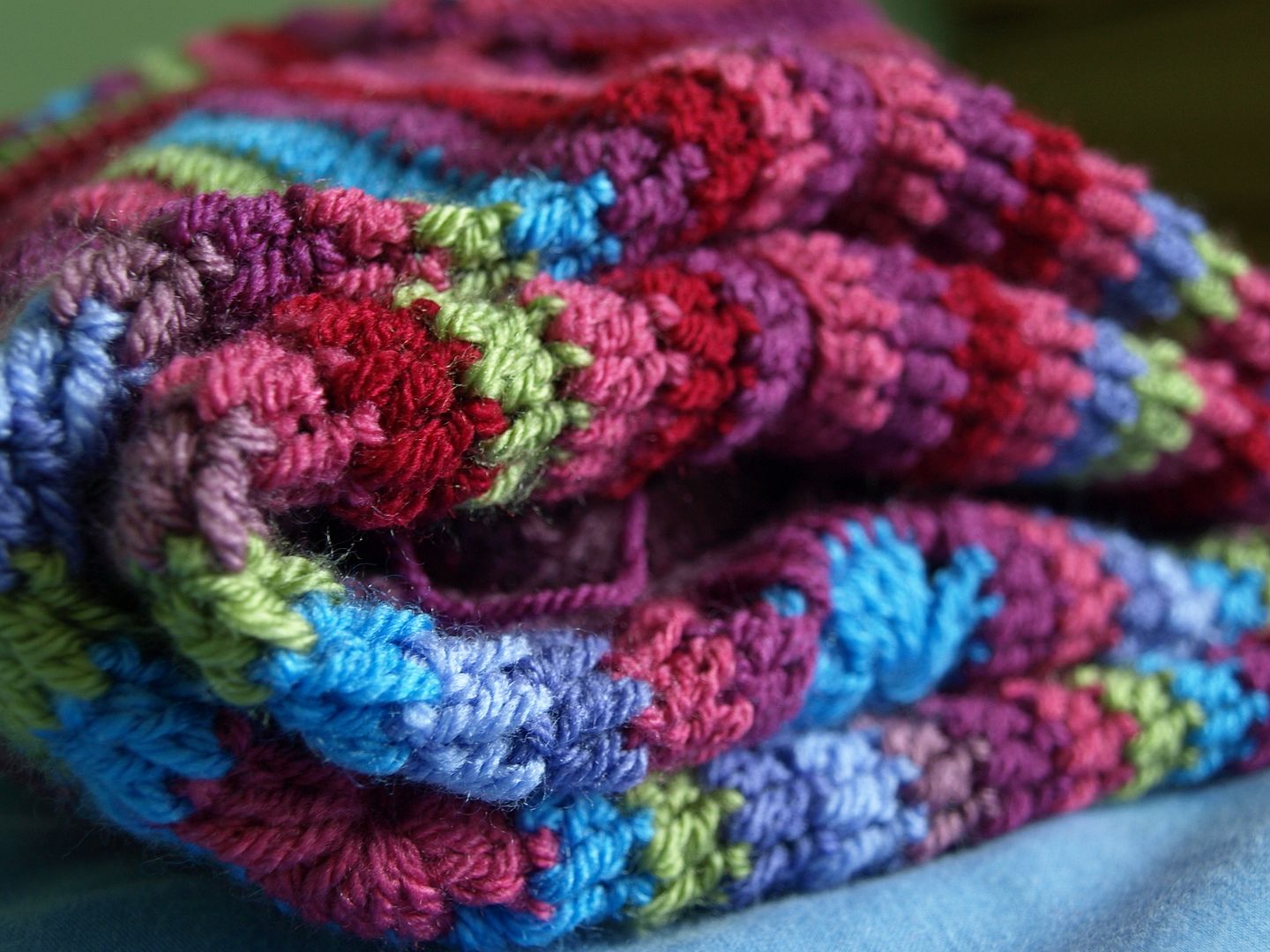 When I posted a photo of this blanket last week it gained quite a few admiring comments, and this made me very chuffed indeed :-)
I started working on it in secret in September time and really enjoyed it. It was always intended for Rachel's birthday, although originally I had planned to make a granny stripe. When I picked up my hook though, solid squares came out instead and I loved them so much that I decided to go with it. Initially I made 9 squares that were 12 rounds in size but they didn't look right at all. I decided to add three rounds to each square in just the pinky purple colours (raspberry, plum and claret) and then join them. This brought the blanket together well and made it look cohesive.
The colours are the same as those I used for my Auntie's granny stripe blanket, and although I blogged about that one first I actually made it after I made this one. The yarn is Stylecraft Special dk in the following colours:
Claret, Plum, Raspberry, Grape, Lavender, Violet, Meadow and Aster.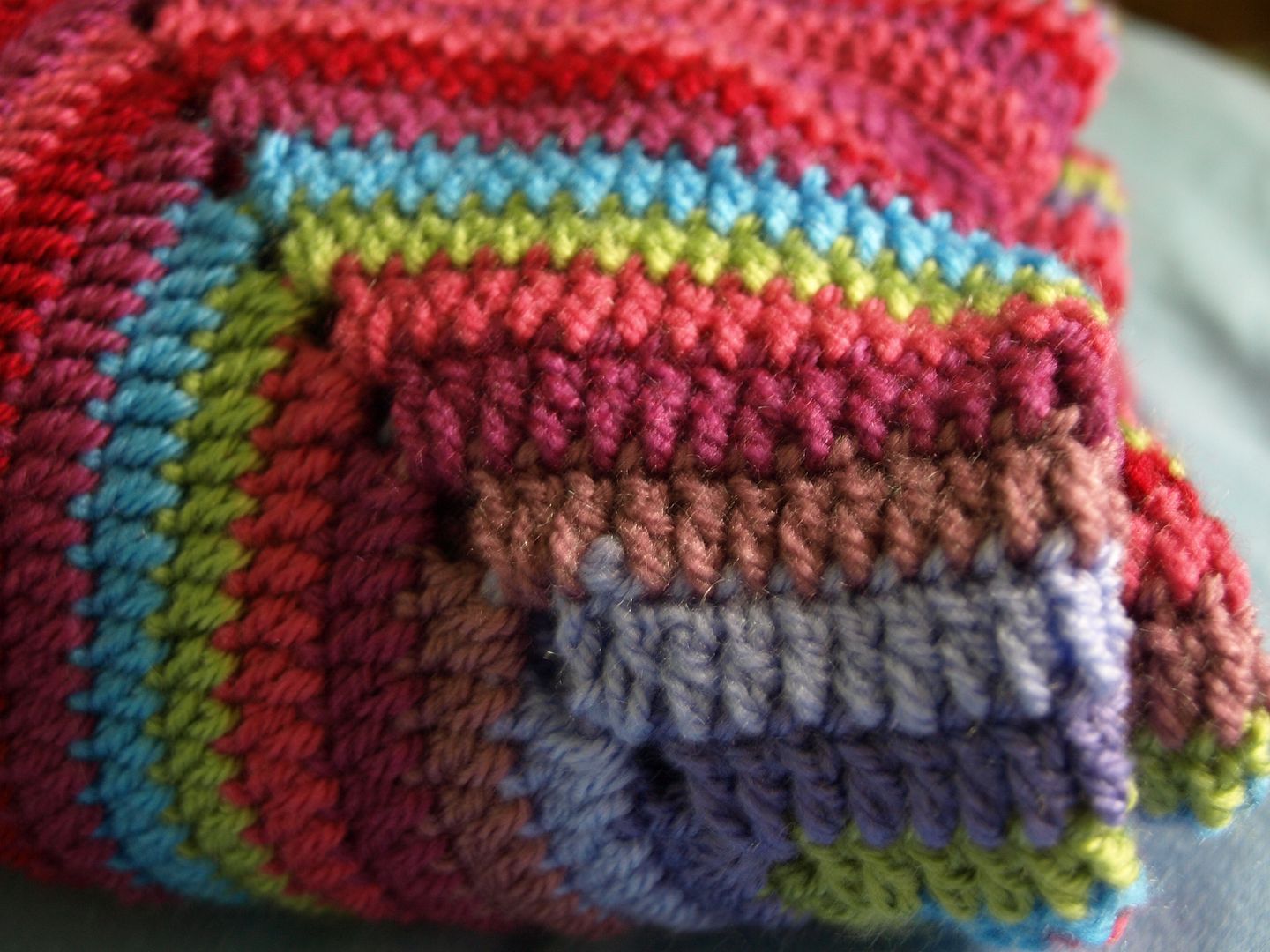 The pattern is my improved solid granny square pattern that I have not yet re-written for my blog. I will do some day, promise.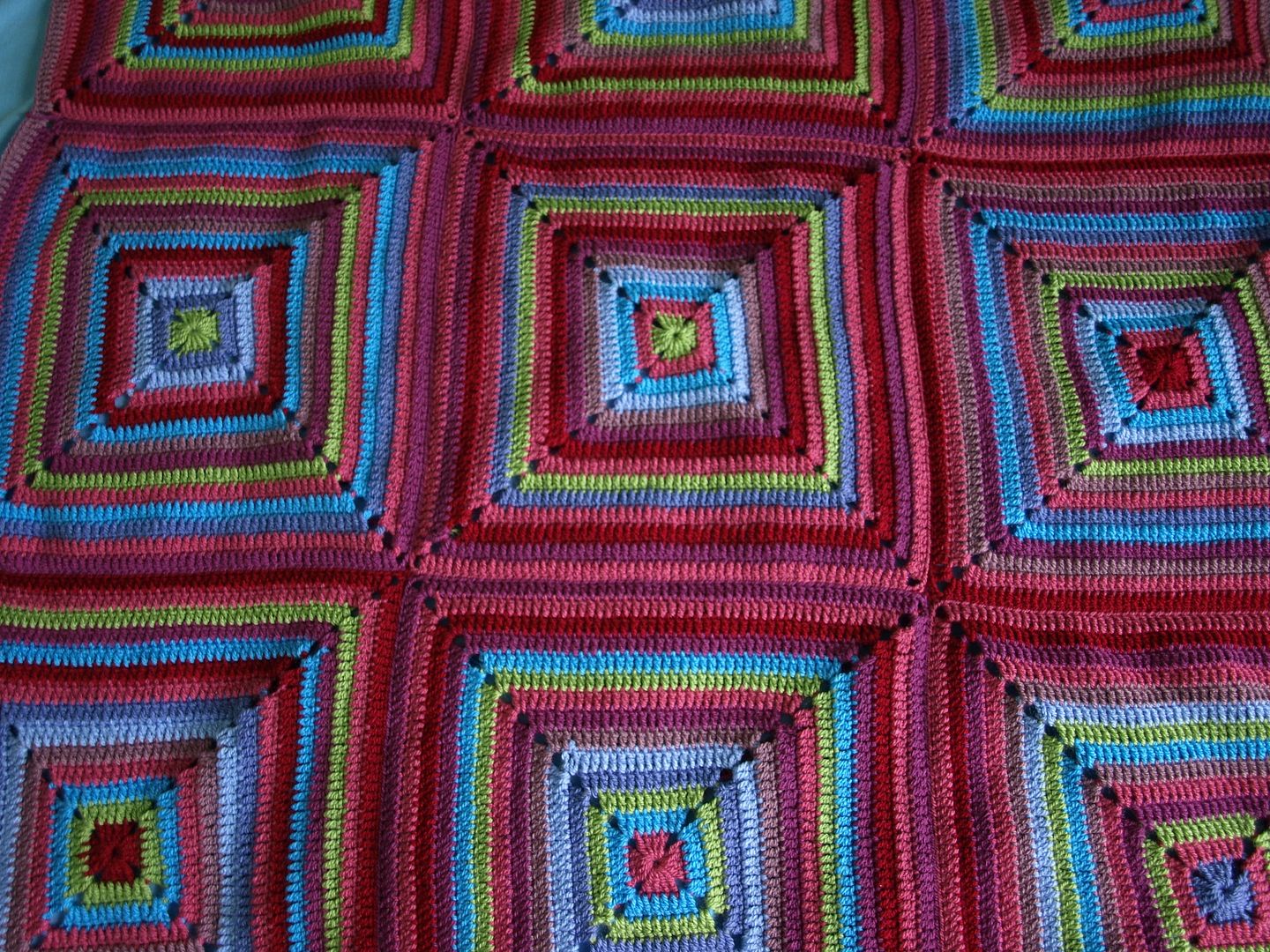 I left it border-less for quite a while but finally decided that the main focus of the blanket is the lovely holes pattern and that any border I could do would detract from that. In the end I just went round in trebles, which gives it a finished look without making it too frilly or anything.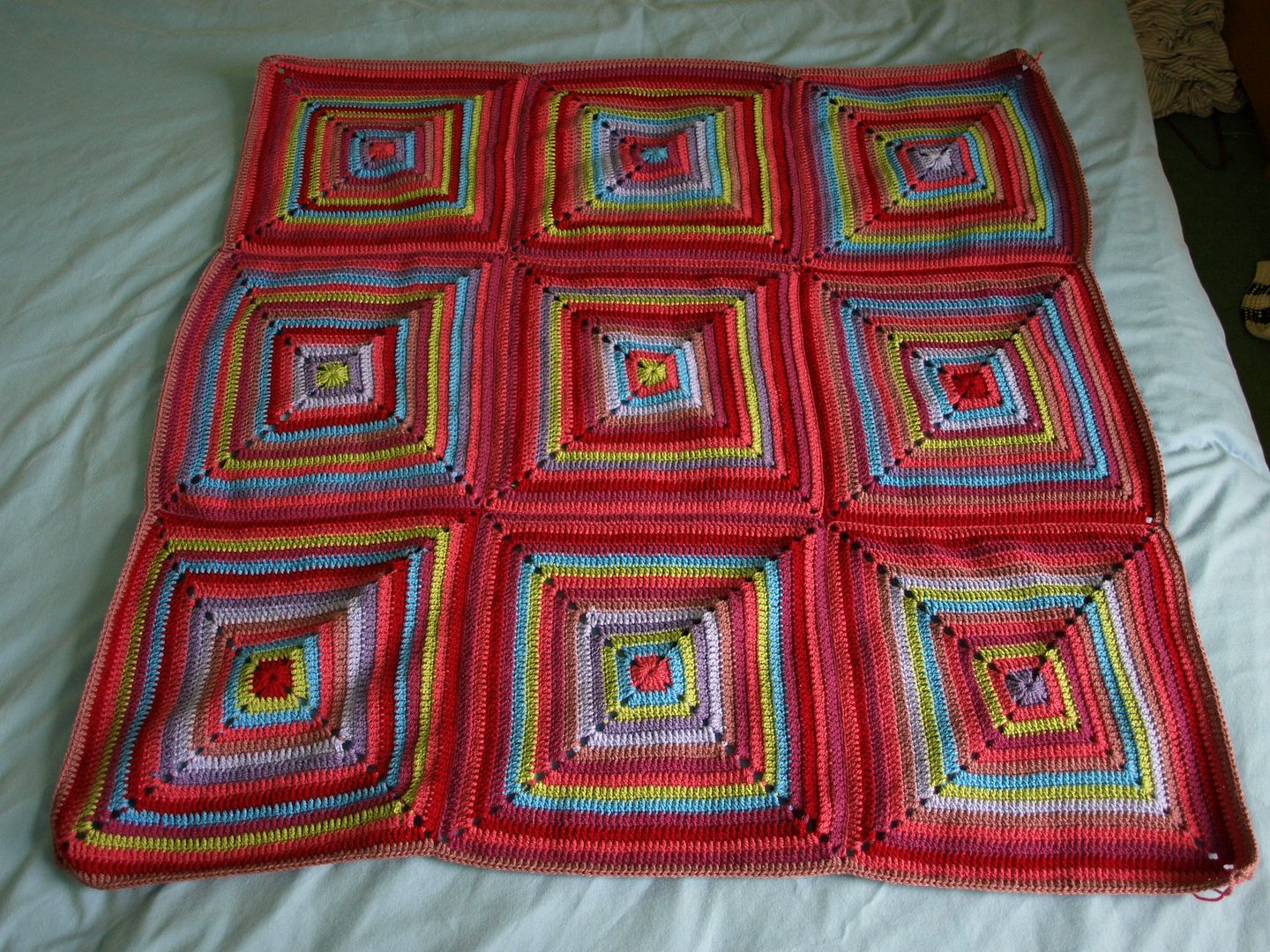 And here is the finished item ….. dun dun duhhhhh: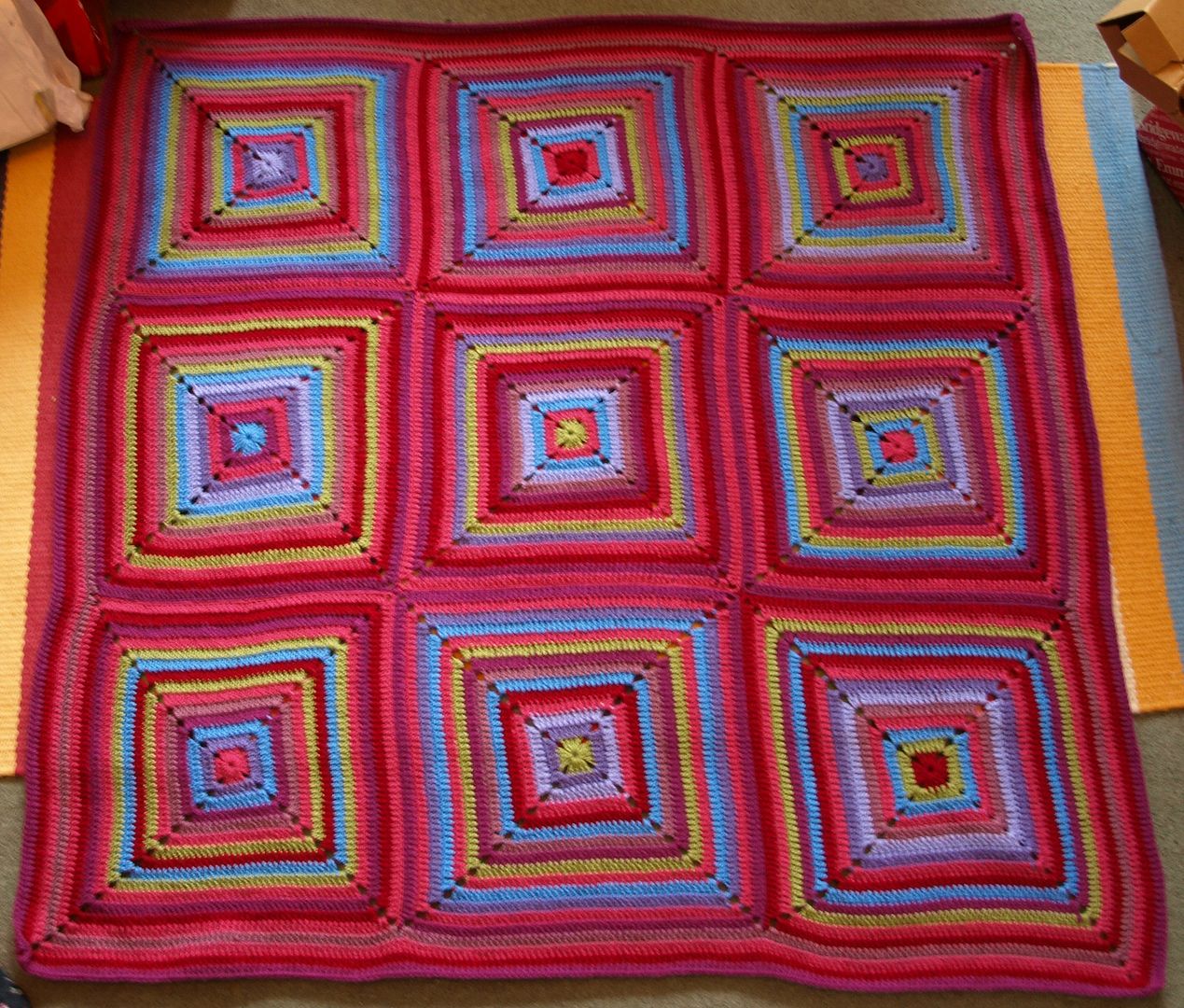 (taken at home during decorating the tree so a bit blurred, sorry! daylight is in short supply.)
I did contemplate keeping it for myself as it's a lovely size to have on your lap while your snuggled on a sofa or chair. I felt a bit mean keeping it from Rach though and she clearly loves it and gave me the worthy appreciation for making it that I deserve (haha you know what I mean – it's nice to get the appreciation for making someone by someone who also makes things and knows what it is like to make something.), so I'll let her keep it.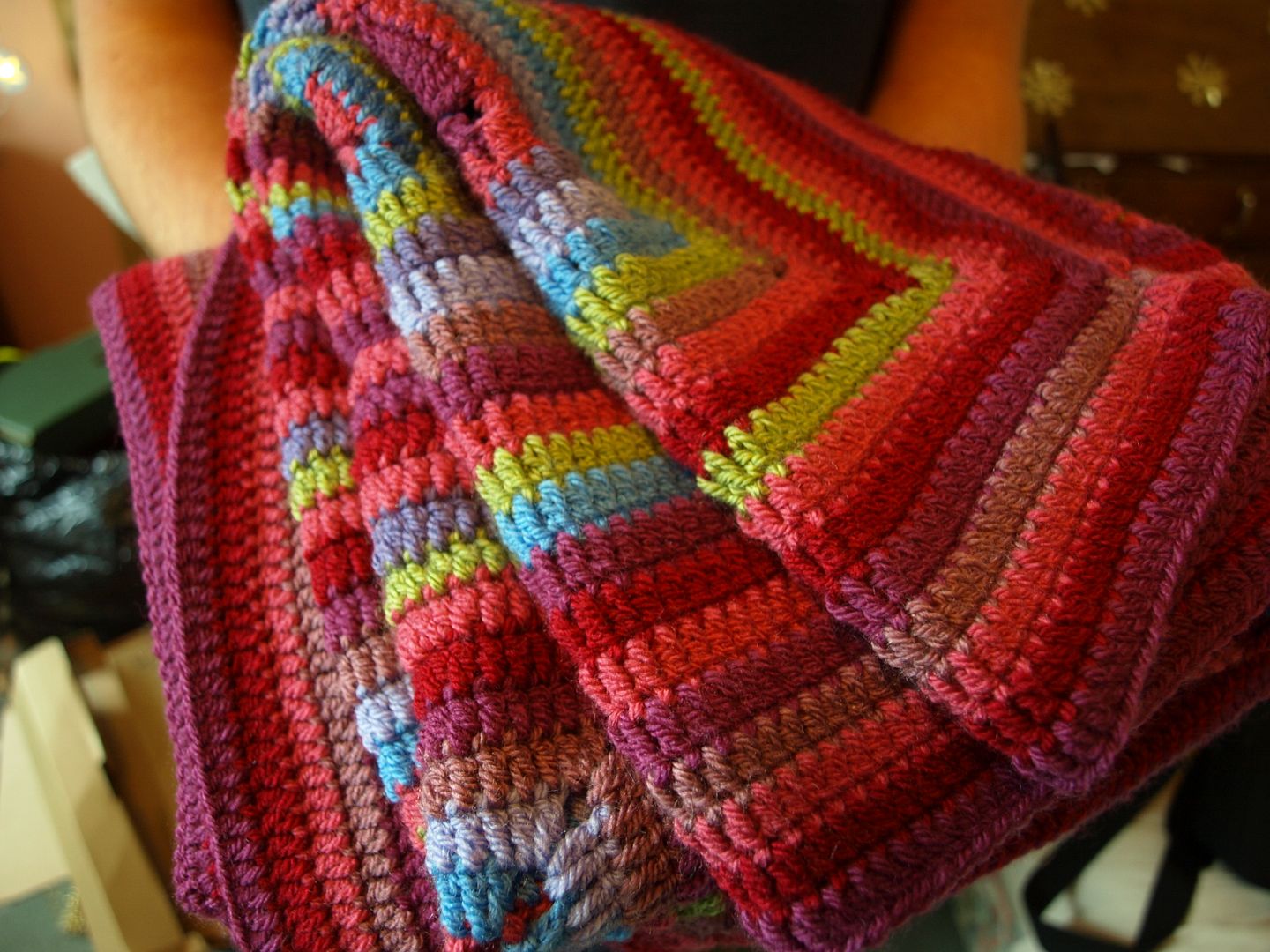 It's so lush all folded up, I love all the thin stripes!
Happy birthday Rach, I'm glad you like it :-)
EDIT: Rach in this post refers to my friend Rach, and not my sister Rachel. I've asked one of them to change their name but so far both have refused ;-)