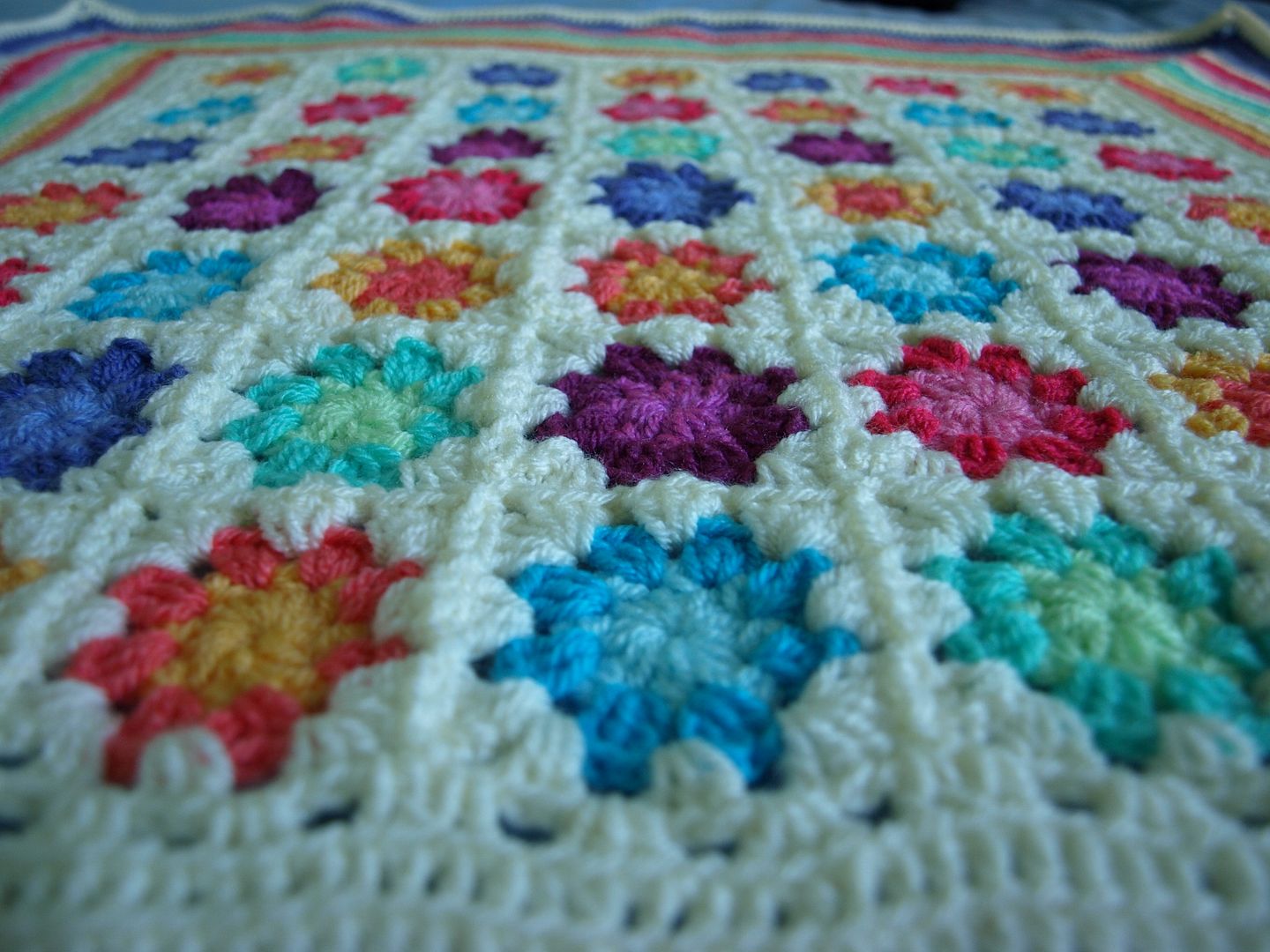 I've been teasing you with sneak peeks of this blanket for A Long Time. My blog informs me that I first showed this to you in August, which does seem to be early for thinking about Christmas presents but honestly, when you make things for presents, you do need to start thinking and making early.
There are a lot of "white with coloured circles" blankets around in blogland at the moment and they're so lovely. That's certainly where the inspiration came for this one, and I used my go-to granny square pattern from HERE to make the squares. The yarn was Stylecraft Special dk in the following colours and combinations:
Fondant and Pomegranate
Saffron and Shrimp (I also reversed this one and used Shrimp in the centre and Saffron as the outer round.)
Spring Green and Aspen
Sherbet and Turquoise
Magenta and Plum
Lavender and Violet
(Cream is the main colour)
You can buy Stylecraft Special DK at Wool Warehouse (this is my affiliate link).
I think that by having the lighter colour as the centre and the darker "version" of the same sort of colour as the outer round, they look like jewels.
I made all of the circles first; there are 7 of each colour combination. I spent ages arranging them into an order that I was happy with and then added the white rounds and joined-as-I-went with them.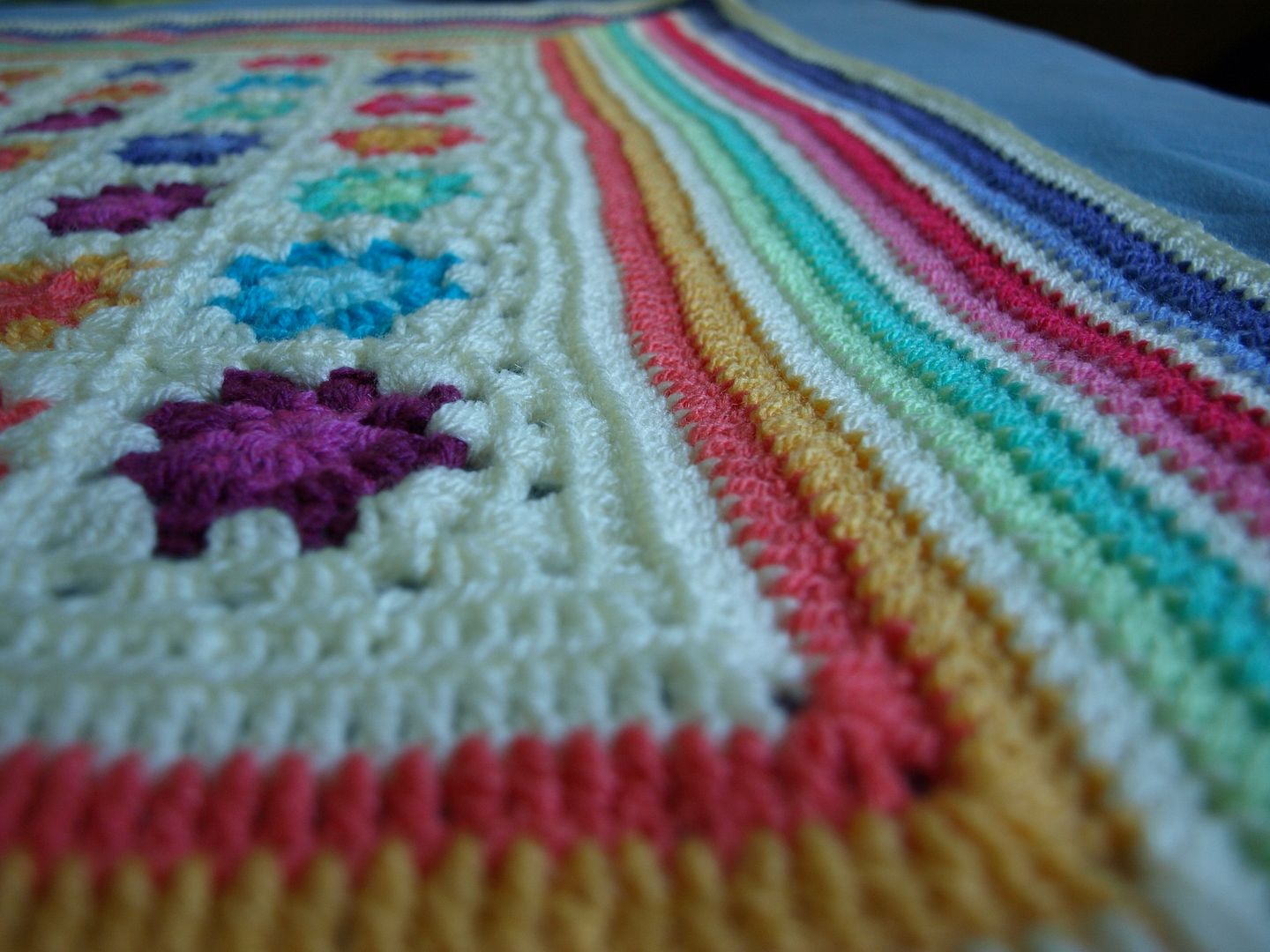 The border was two rounds of cream worked into the back loops only. I made this in the same way as I make my Solid Granny Squares (I need to re-write the tutorial for this as I make them differently now and they work out better.) by making a treble stitch in the top of each stitch, and then a cluster of 2TRs, chain 3, 2TRs to make each corner.
Working in the back loops only gives that nice ridge but it's really time consuming to do so I went back to working in both loops for the rest of the border. I had intended to do a border of each colour combination separated by a round of Cream but it got far too big too quickly and I stopped after four colour combinations.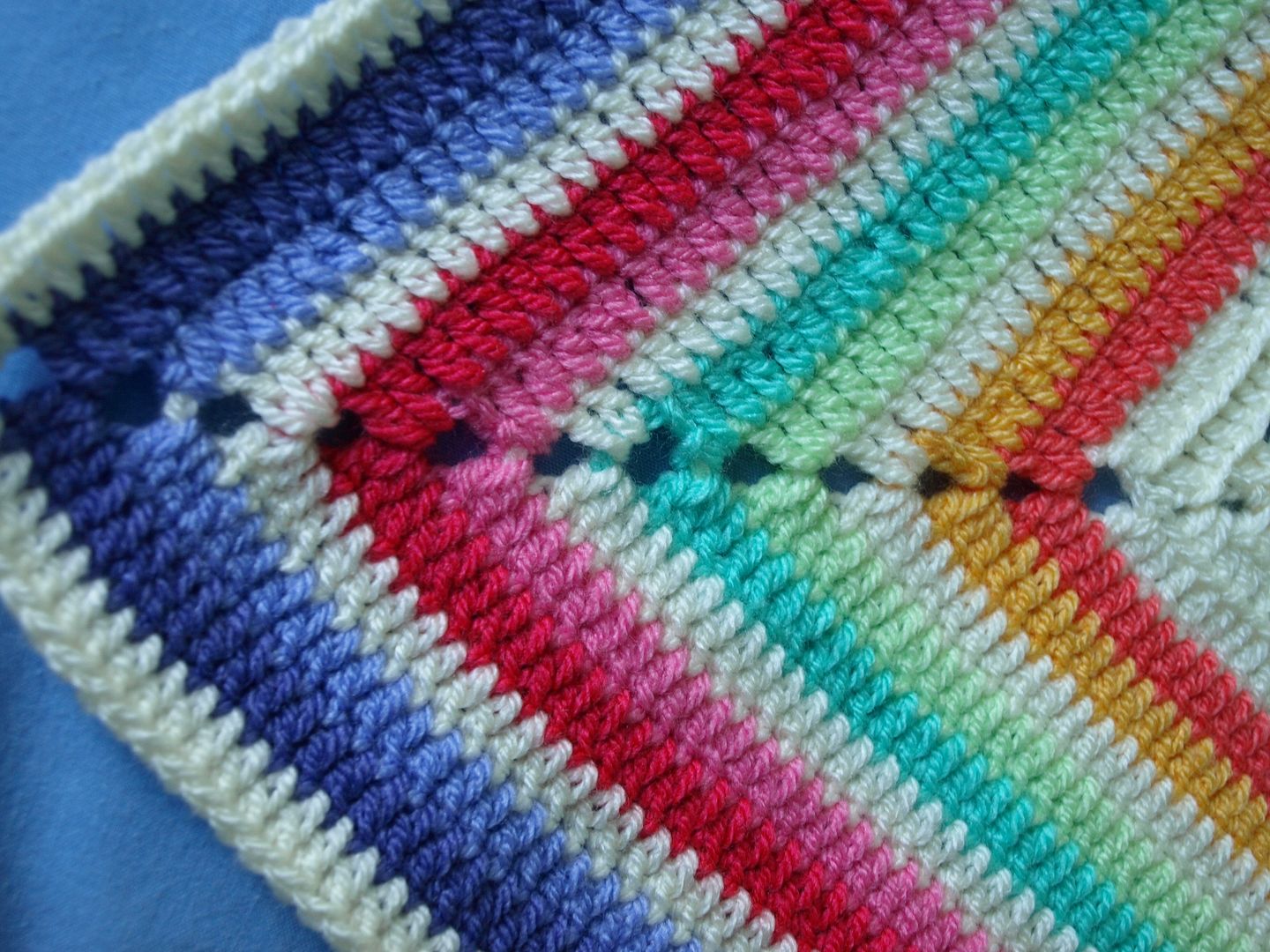 I really love the way corners go when you make big squares like this. I also have to say that Stylecraft, when it is crocheted in rounds of treble stitches like this when you get all the fronts of the stitches facing the same way is LOVELY. It's so soft, even more so than when it's in a ripple, in my opinion.
So, finished blanket time? Here we go!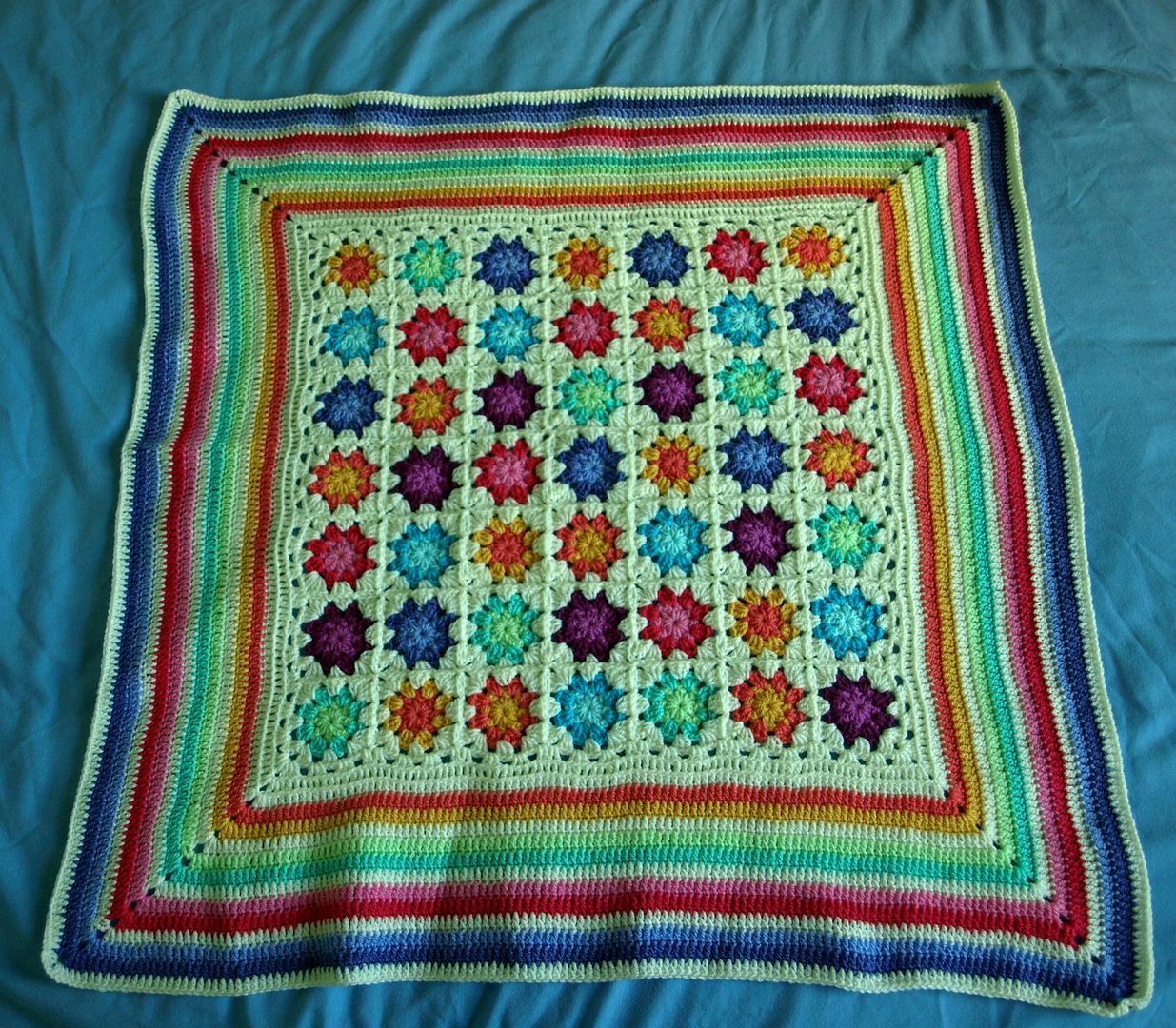 I like it a lot.
It was made for Rosie (remember her?) as a little blanket to sit on for tea parties. You see, last time she visited she was bought a little tin tea set and I thought that you definitely need a picnic blanket for a tea party. And now she does, lovely :-)