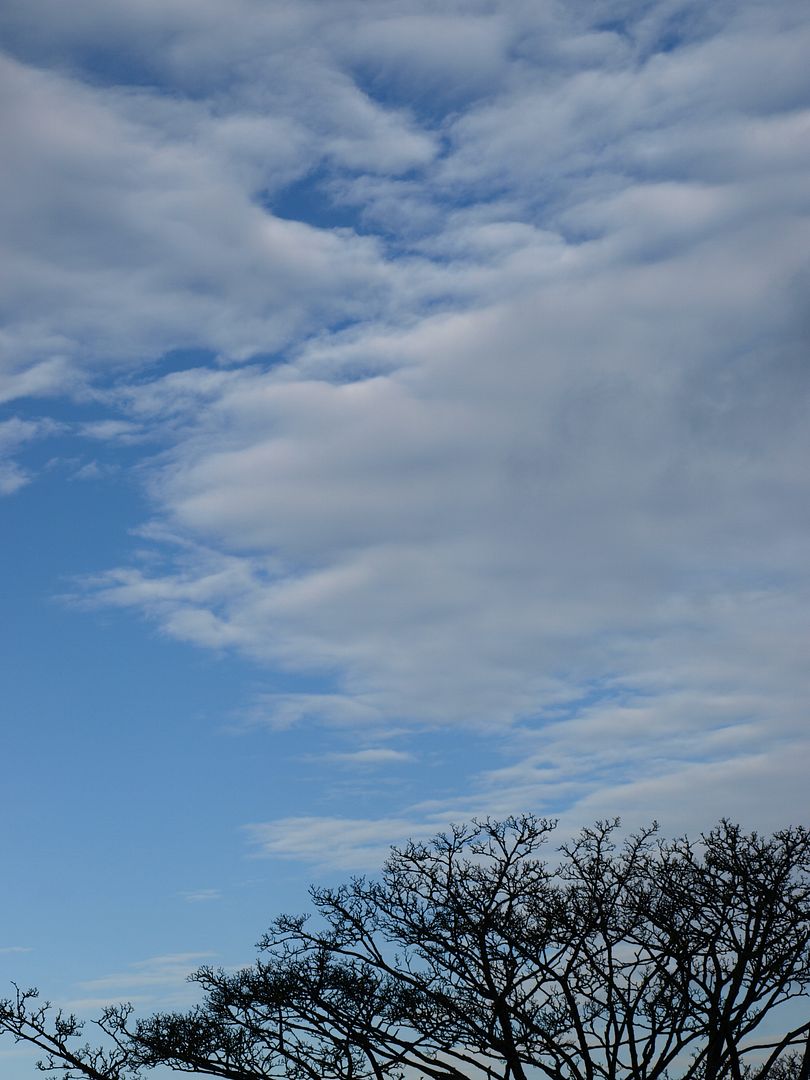 It was a relief to see a crisp blue sky yesterday morning after all the brooding grey skies we've had all week. Mad weather really. It's back to being miserable now but it was a welcome breather to have this yesterday morning.
Today I have a "Finally Finished" post for you: the granny stripe lap blanket I've made for my Great Auntie. She's my grandma's older sister. You may remember that I made a lap blanket for my grandma two years ago (sometimes it is odd going back over my blog, I like to think that my crochet and photos have improved a bit over that time …) and she said recently that it is invaluable, and warms her up in the evenings so I thought I'd make one for Auntie Joan too. I put it on my gift list as a possible "if I have enough time" kind of present, with the back up idea of sending her an amaryllis if I didn't have enough time. Well I needn't have worried! With the exception of the edging, which I did the other day, the main blanket part took me just over a week. I hadn't realised how quick granny stripes are to make and will certainly be making another one. In fact, I already have. Hey, I have three friends having babies next year, I need to get a wiggle on!
I did my usual pointy picot edging for the blanket. I like it and I know it works, I'm not in any rush to learn a new edging. I like that it's not to twee or frilly. I don't see myself as a twee or frilly person and am always reluctant to inflict it onto other people when I give them things that I've made.
My yarn, as ever, was Stylecraft Special DK in the following colours:
Grape
Plum
Raspberry
Meadow
Claret
Aster
Violet
Lavender
It sounds like a very tasty blanket, in my opinion. Again I wish that I could take credit for the colour scheme but as I said before, my inspiration is 100% per cent stolen from here.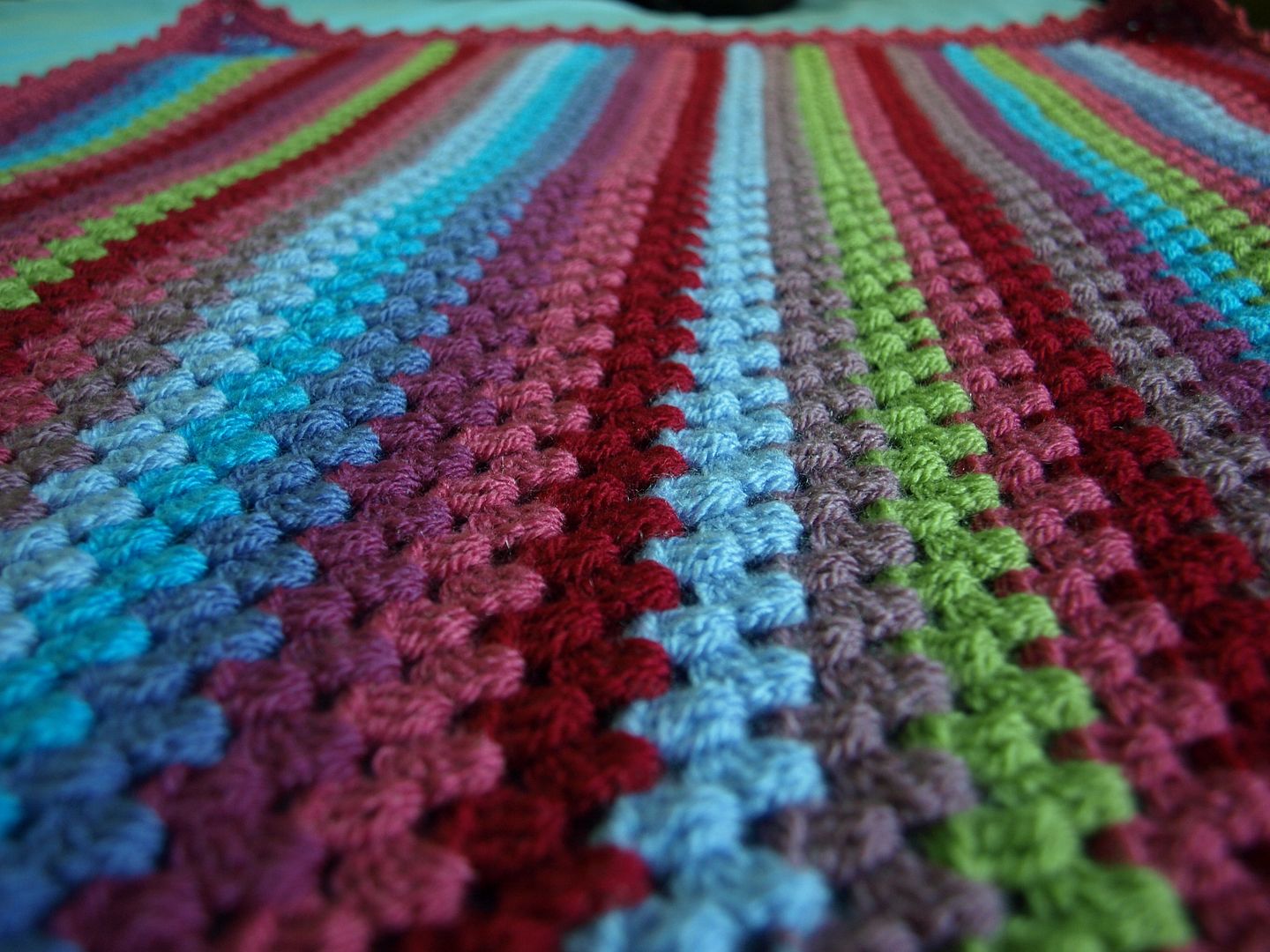 I didn't chose the colours in any order, I just went with what felt right and looked pretty at the time. I do really love the last few rows though, it reminds me strongly of a rainbow despite it not being in rainbow-y colours.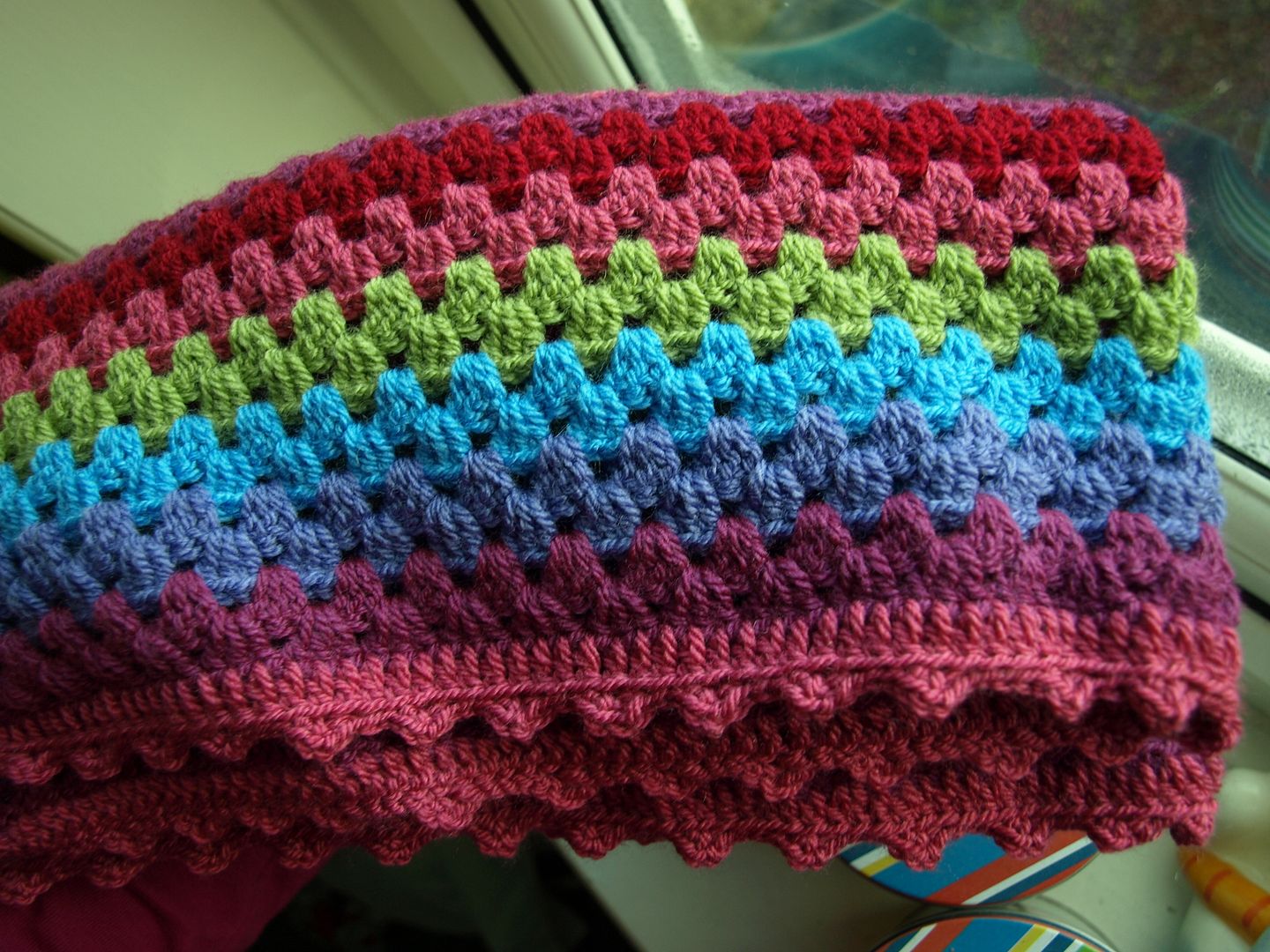 It's interesting how colours work and don't work with each other. When I started crocheting I didn't really have any idea of how it worked, but it's a skill that I'm getting better at. I find it interesting with this colour combination that the blue and the green are so vibrant and glowy when on their own they are actually quite dull, flat colours. Aster in particular is not a blue that I generally favour but here it's lovely. I will tell you this too, I have also used this colour combination in one of the many projects that I will have to wait until after Christmas to show you. (This is the problem with blogging in December! I have things to show but I can't show them to you yet. Ah well, at least the week after Christmas is sorted blogwise!)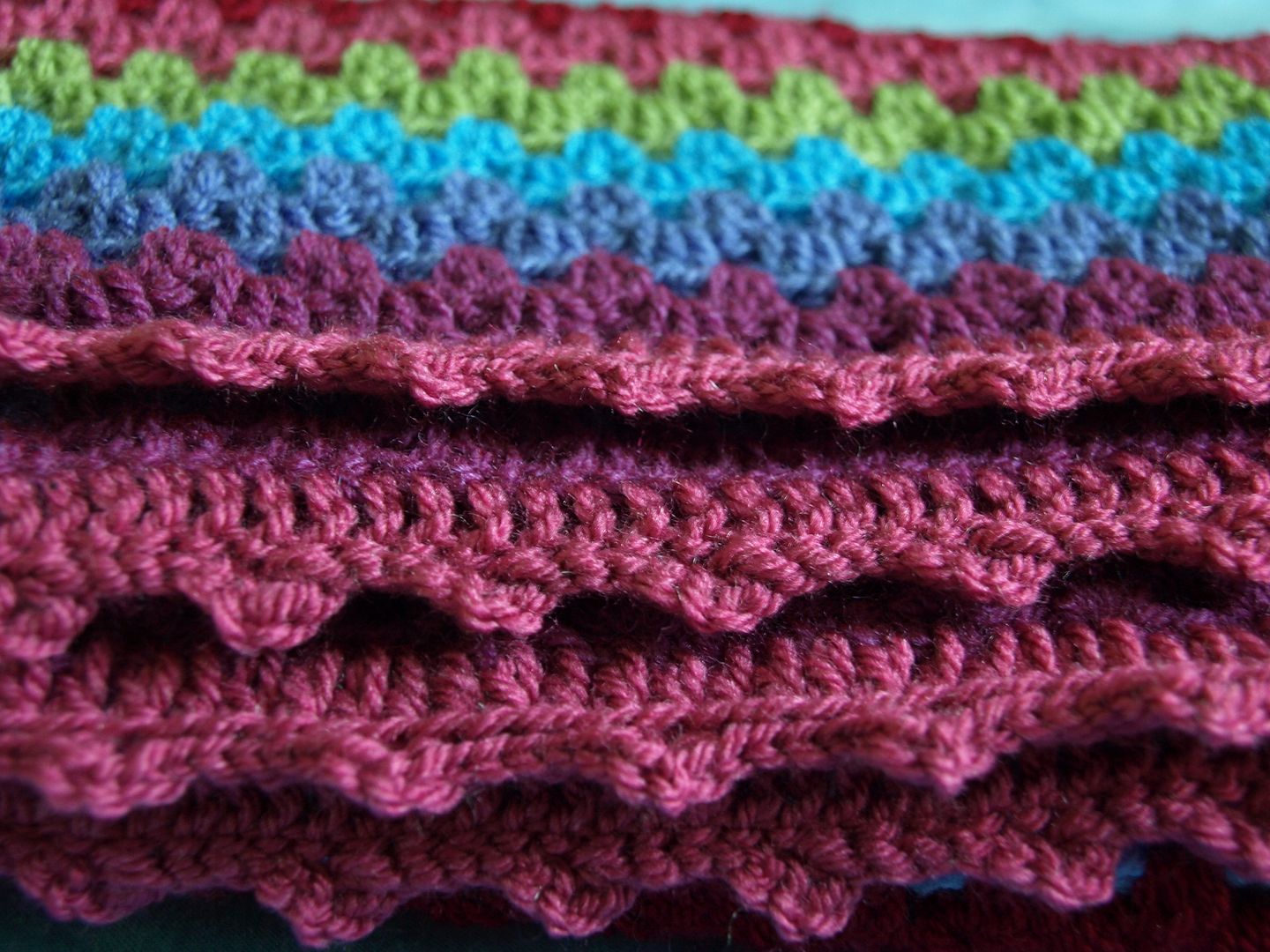 Yes, I am pleased with this blanket. You'll have to forgive the rubbish photo of the whole blanket, the light was poor yesterday and I can't re-take them because I have actually managed to post it already. I know! I'm as shocked as you are. I posted this, one of the secret Christmas gifts and another gift yesterday. Although I do lose points for the third one as it is the Baby F blanket I showed you weeks ago. I intended it to be a "congratulations on being born" present but am now so late that it is a Christmas present instead.
Before I go, I just want to take a moment and say: This is my 400th post. Crikey. Thanks for being great readers :-)
xxxx