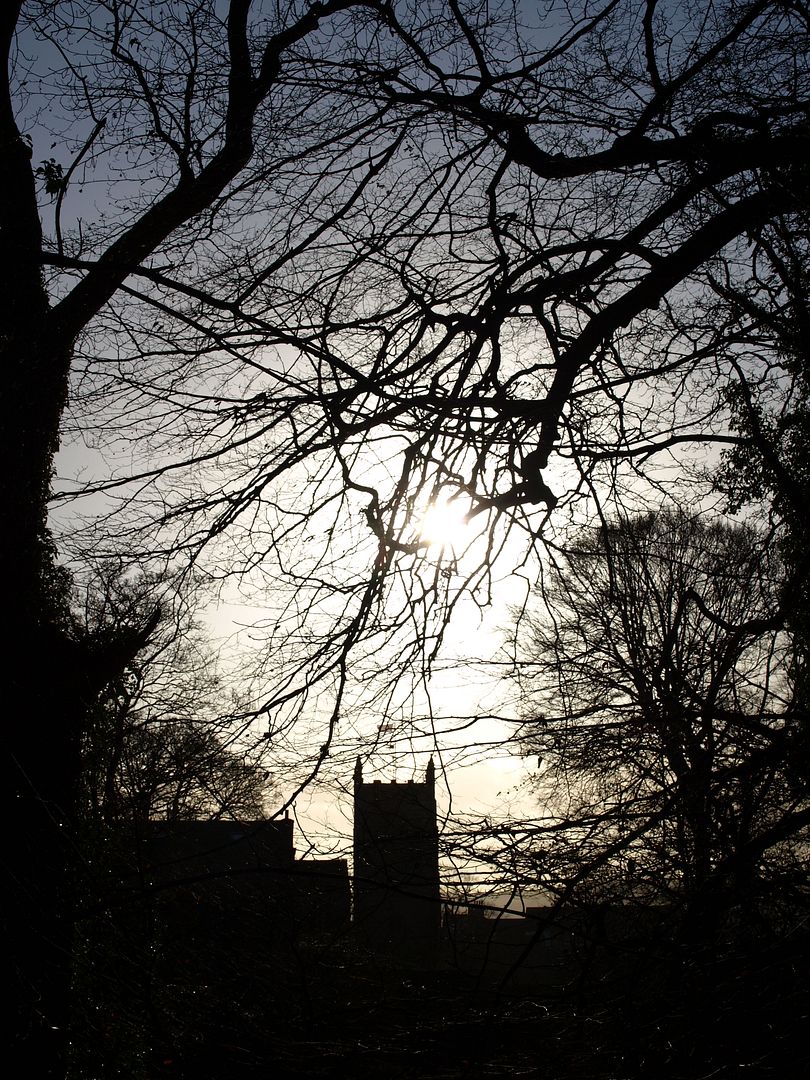 I think I will add this to the list of "My Favourite Photographs of 2011" and the list of "Photos to go on the Wall".
What is it about November that makes it feel like the brakes have come off and you are just free-wheeling through the rest of the year? Is it because you can count the remaining weekends on one hand? Possibly.
This weekend I: went to the Knitting and Stitching Show at Harrogate, did lots of cleaning and tidying at home and entertained Andy's mum & her husband as well. I ate out twice, walked up one hill, slipped down one hill (was v muddy) and wore a dress three times. I did no hooking but did make and sew up another little mitt.
Yesterday I cleaned out the rabbits (they hate this – seem to think I am trying to steal their bed), washed up a bajillion plates and cups from the weekend, cooked dinner, wrapped a birthday present and made it to my friend's house for (birthday) crochet/knit night on time. We all discovered that I can do the plank in a dress (YESS) but not the side plank. I hooked two rows on my ripple and had a lovely time.
Tonight I am cooking lasagne with carrots and new potato wedges, and packing my bag to go home. Tomorrow I am going to be full of jumping beans/heeby jeebies/nerves as I muddle through 7 hours of work with no lunch so that I can leave an hour early to get a train all the way down the country (well half way) to spend some time at home with my mum. Can't wait! Feel a bit guilty over leaving Andy to wrestle pipes on his own for that long but I've been looking forward to this for aaaages.
The floorboards are up in our bedroom as Andy is removing old pipes from under the floor. We've got the gas fire on in the dining room and I'm impressed that we've held off using it until November time. I am grateful (oh so grateful) that we have not been experiencing the same weather that we had this time last year.
That's what has been going on with me this week … I feel like my life is full and busy without really achieving very much. I think that is because I measure my achievements in number of crochet stitches stitched which does seem like a flawed method of measuring ;-)
I am also thinking the very small thoughts that I am actually quite ready for the new year to begin. In the past I've always preferred the end of the year to the start of the new one but now I am leaning more towards the new beginnings and fresh potential that January brings. Please remind me that I said this when January actually arrives ;-) 2011 has been a corker of a year though, I can't fault it.
H