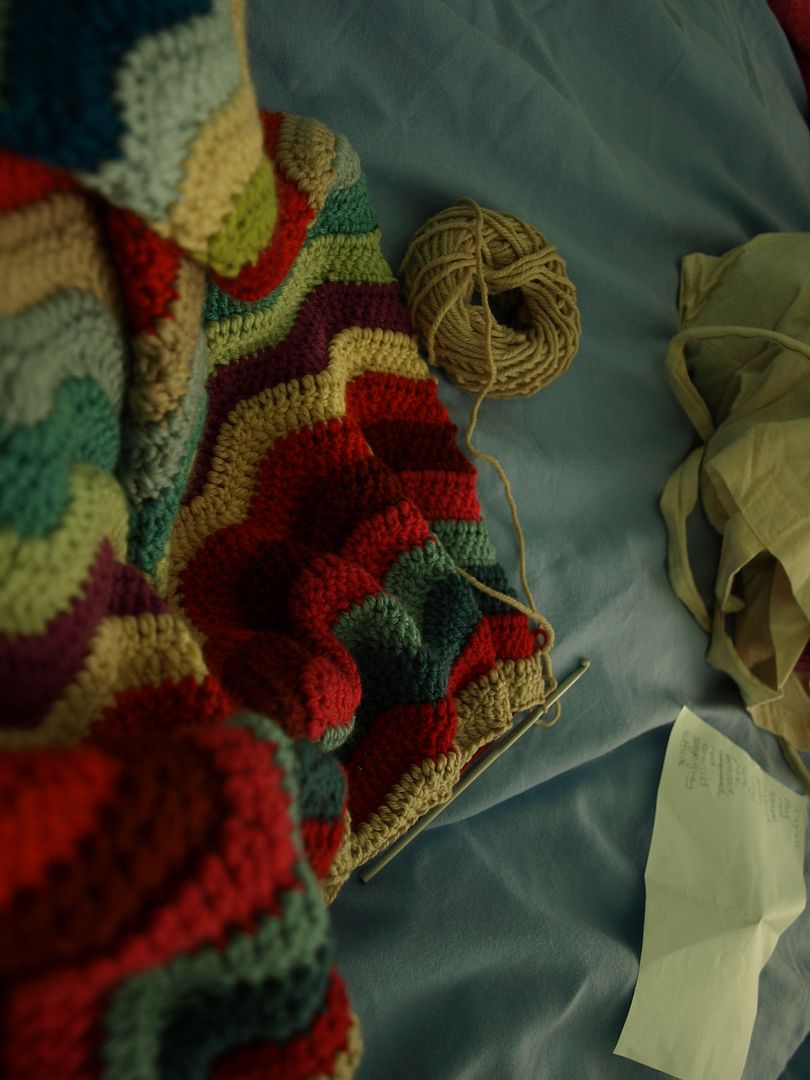 On Friday night, I put clean covers on the bed right before I went to sleep. On Saturday morning, I got up and had my shower, then dried off and got back in. Absolute bliss. I hooked three rows onto my ripple: beige, green and magenta. Can you see the piece of paper in the background? That has my next 15 or so colours written down on it. I find it easier if I chose my colours in advance and then I know what I'm working towards rather than choosing them on the hop.
It's quite long now so I tested it out and spent quite a while stroking it and admiring the colours. I love how soft this yarn is, so smooshy and with just a slight sort of halo above it: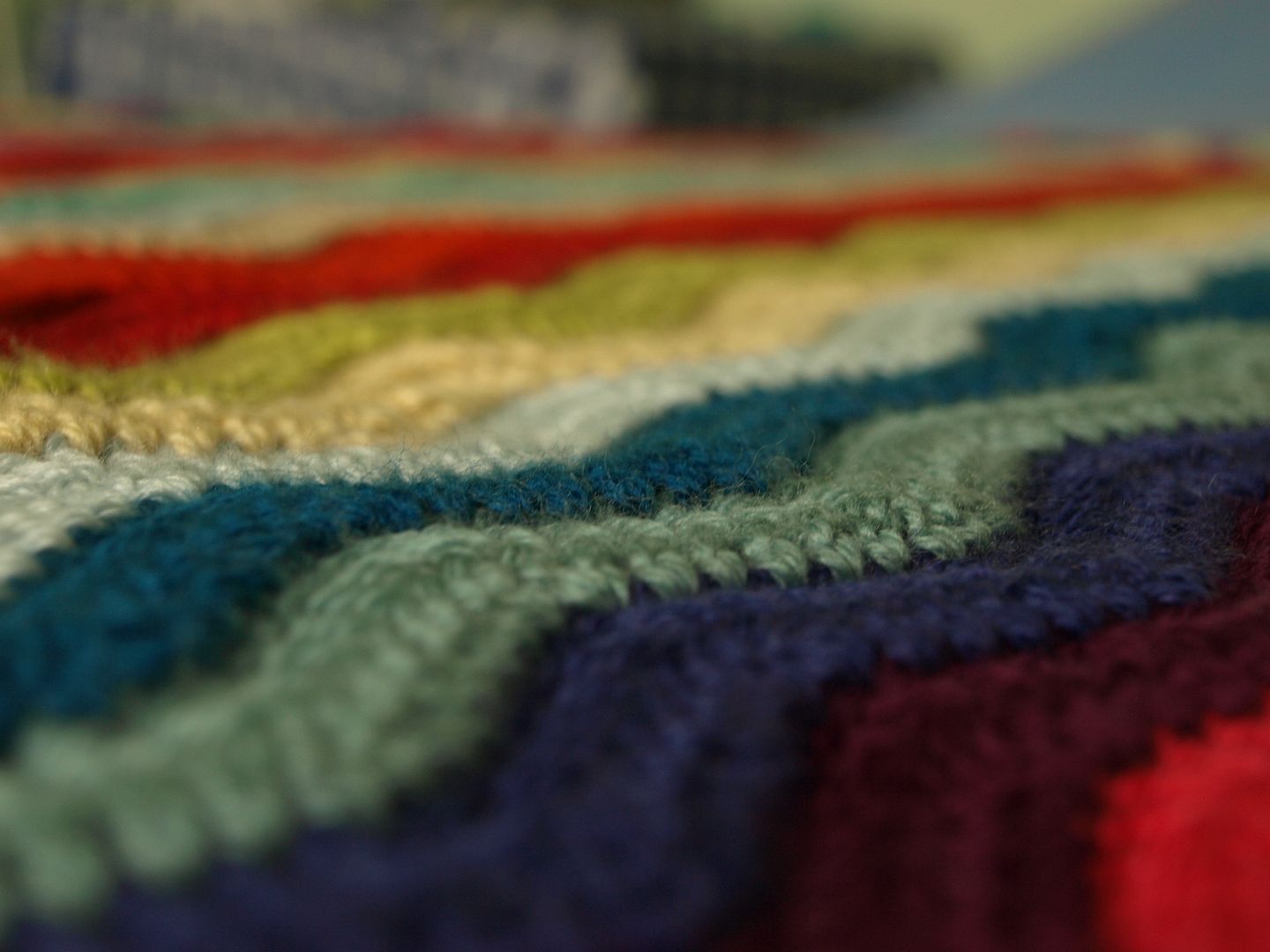 Later on that day I sneaked back upstairs in between all the fun DIY stuff that's going on around here (hence blog silence, sorry) and took some more photos. I'm pretty pleased at how the different colours are working out and my "set of three" colours throughout the blanket are working well. It's like working with lots of different colour schemes and seeing how they all work out. It's amazing how different the personality of the blanket is when you photograph it in sections close up compared to taking a photo of the whole thing. I'm really loving working on this and I am sort of resenting all the other projects that I'm working on as they take my time away from the ripple!
I hope you enjoy my ripply photos, I really do. I know that's a bit vain but I really do.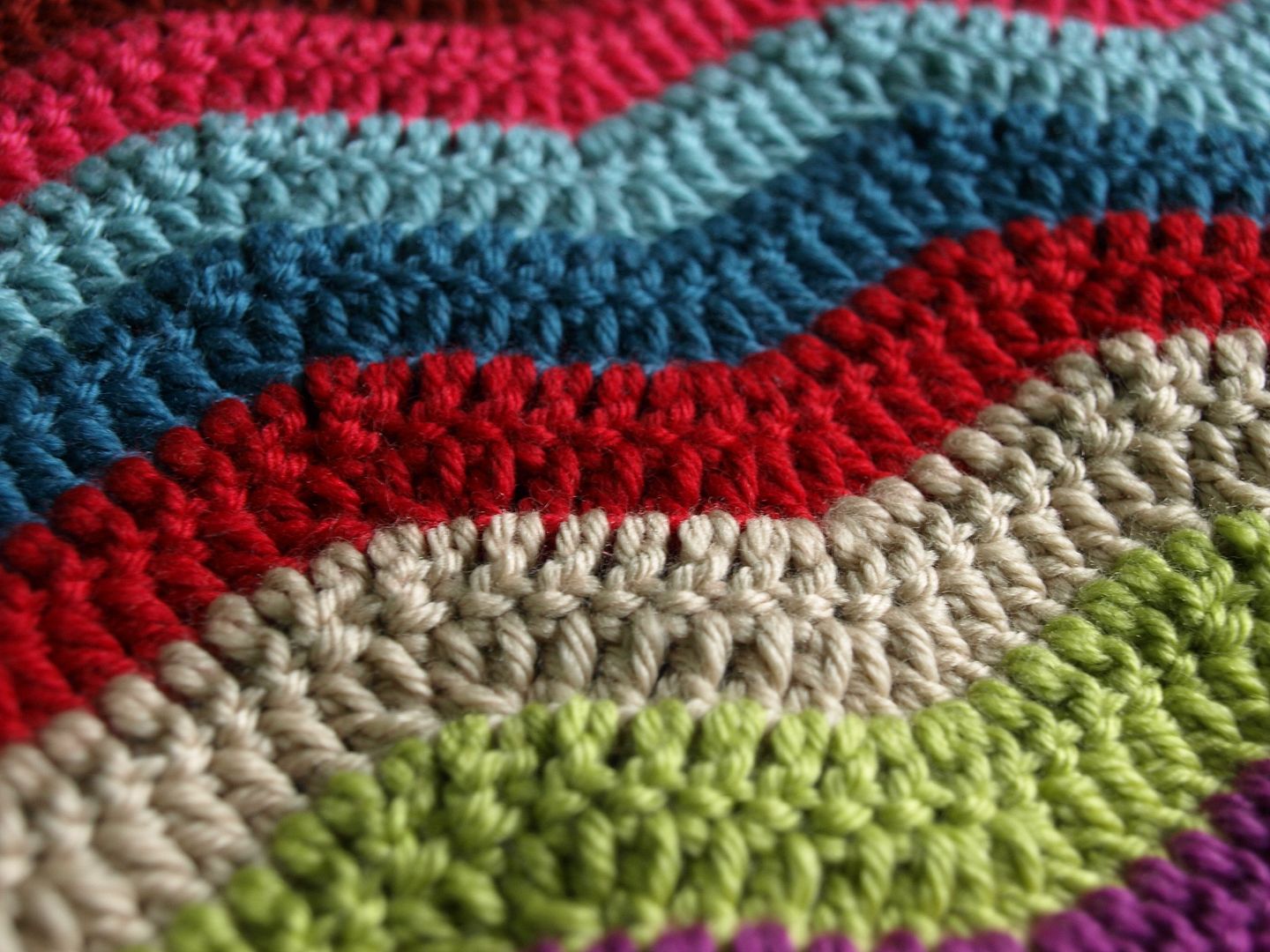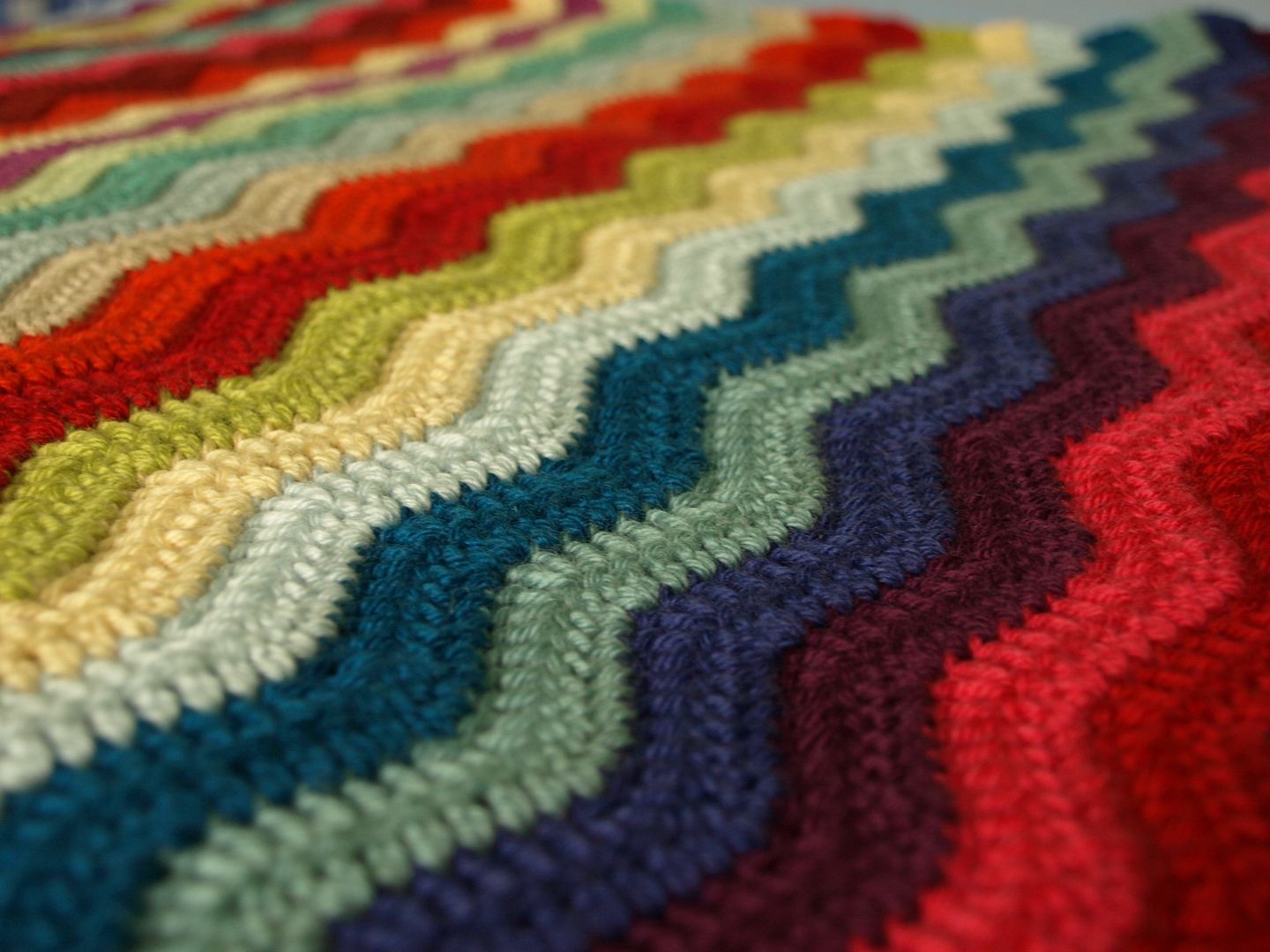 This is my favourite section so far:
And this is how it looks all spread out:
It's 33 stripes right now and I think I want it to be about 80 (perhaps more) in total. Snugglesome.
xxxxx