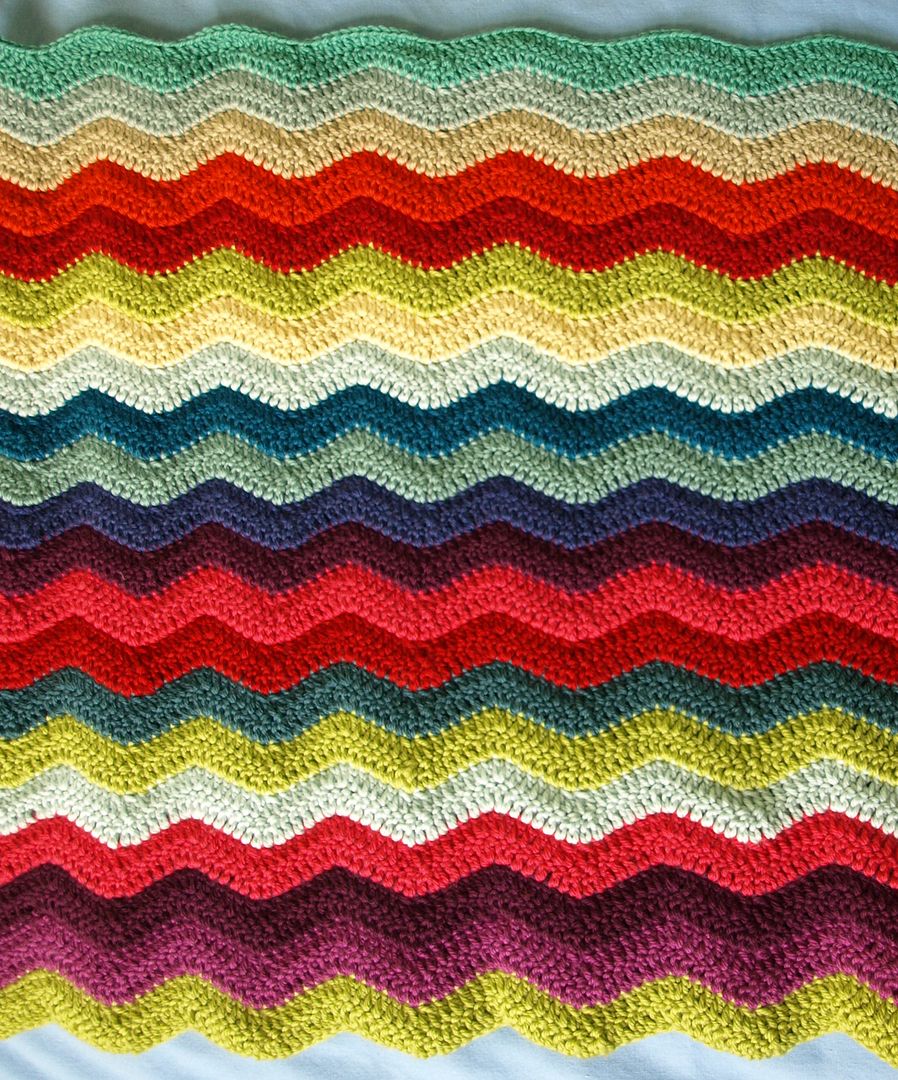 It's a bit addictive this rippling business. I'm SO into this blanket right now, I feel quite intense about it to be quite honest. I don't want to put it down! This makes things like doing housework very tricky as you can imagine (and let's not even TALK about going to work and having to LeAVe it at HOmE!) but I'm sort of weirdly ok with neglecting housework in favour of rippling. I know, it's an odd concept wanting to make luscious ripples out of fancy yarn instead of getting the hoover out ;-)
Selfish Ripple is now 21 stripes (42 rows) tall. Eeeeeeh! It's making itself really, I'm just making solid a blanket that already exists in some mystical form. It's a joy to work on and to finally make something that's been in my head for a year feels great.
So, when you saw it last I'd got up to the second Bright Pink Stripe, about here: (2nd pink stripe just visible in the left of the photo)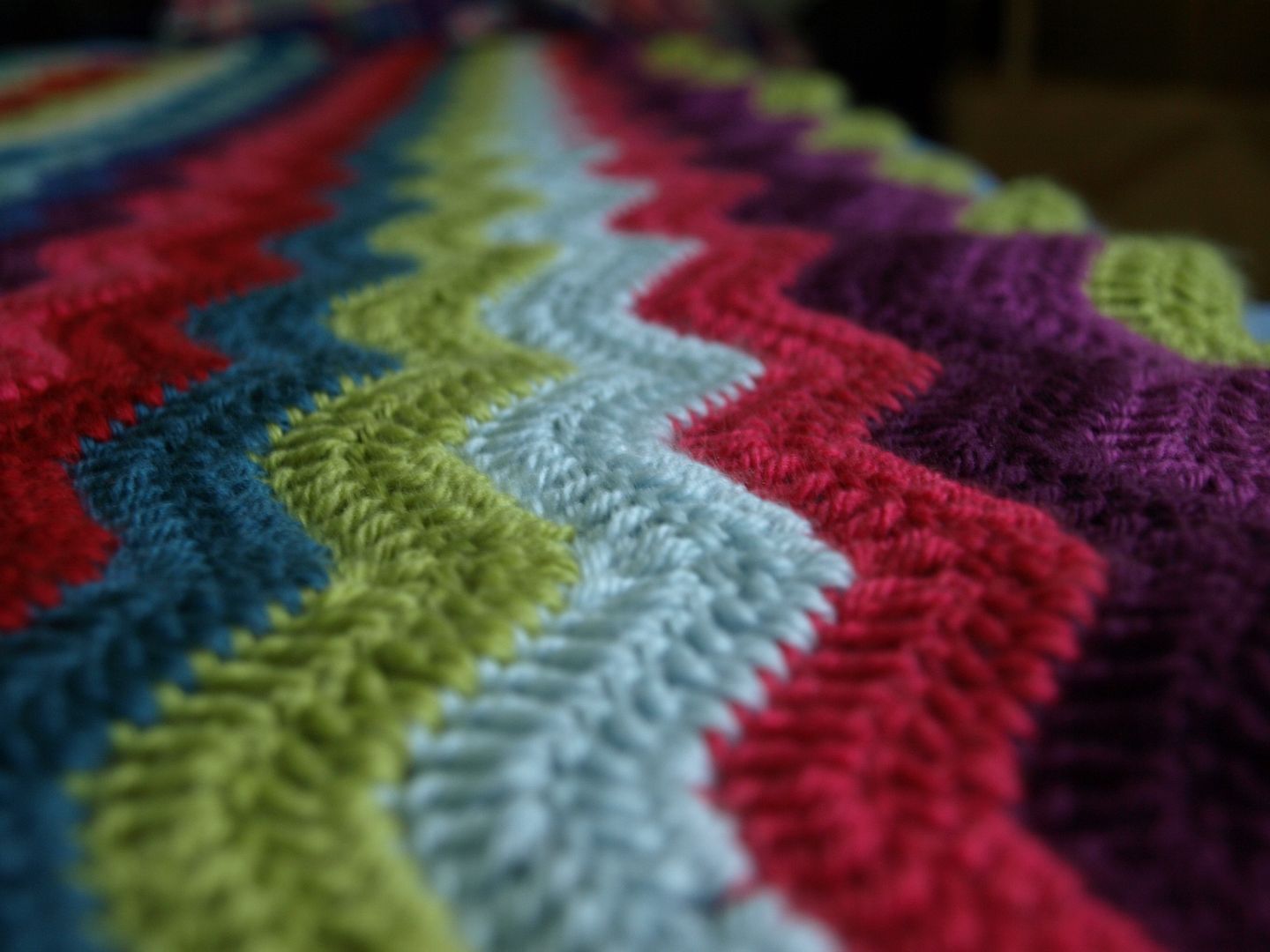 Aaaaaand now it looks like this: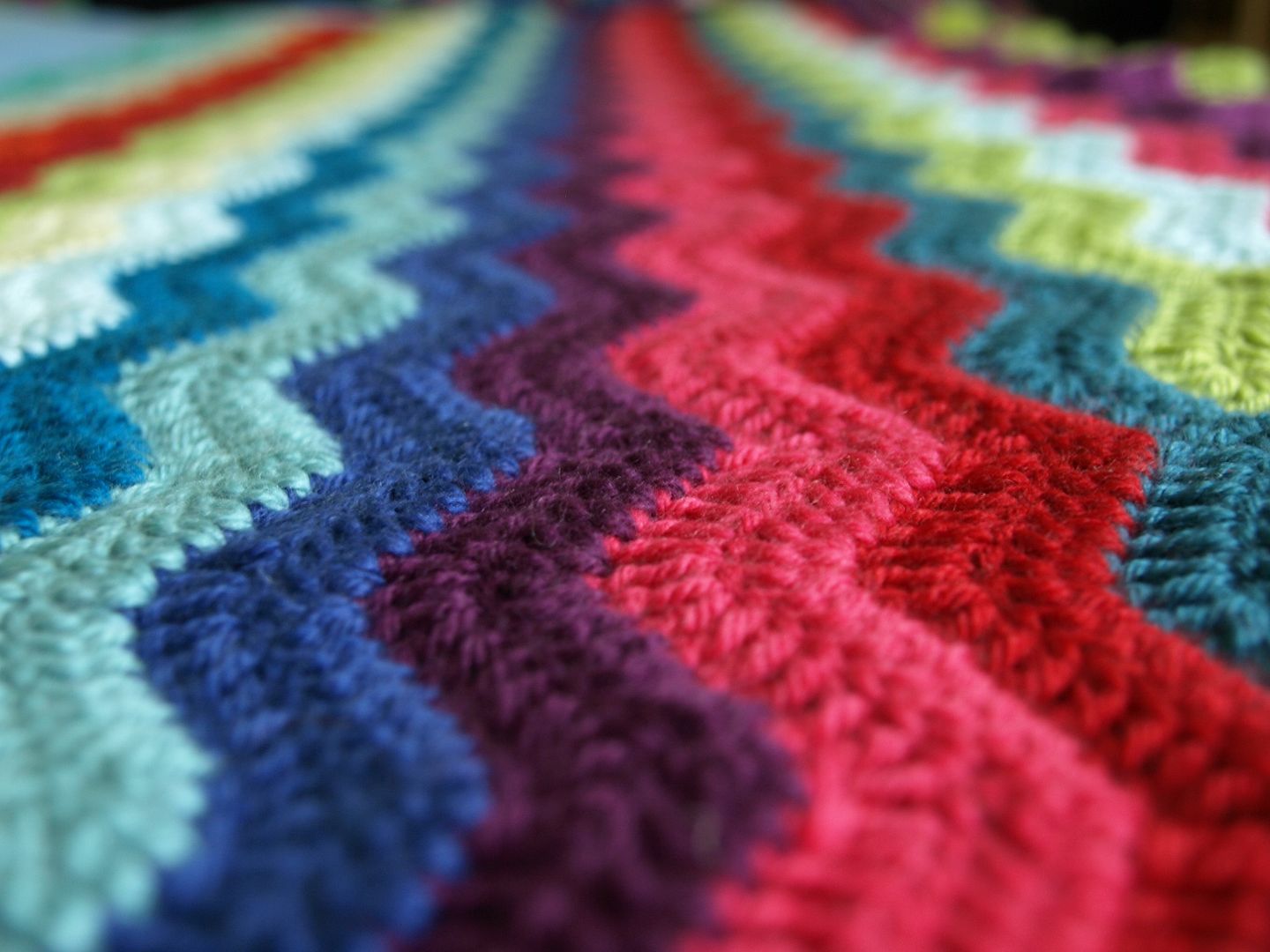 and this: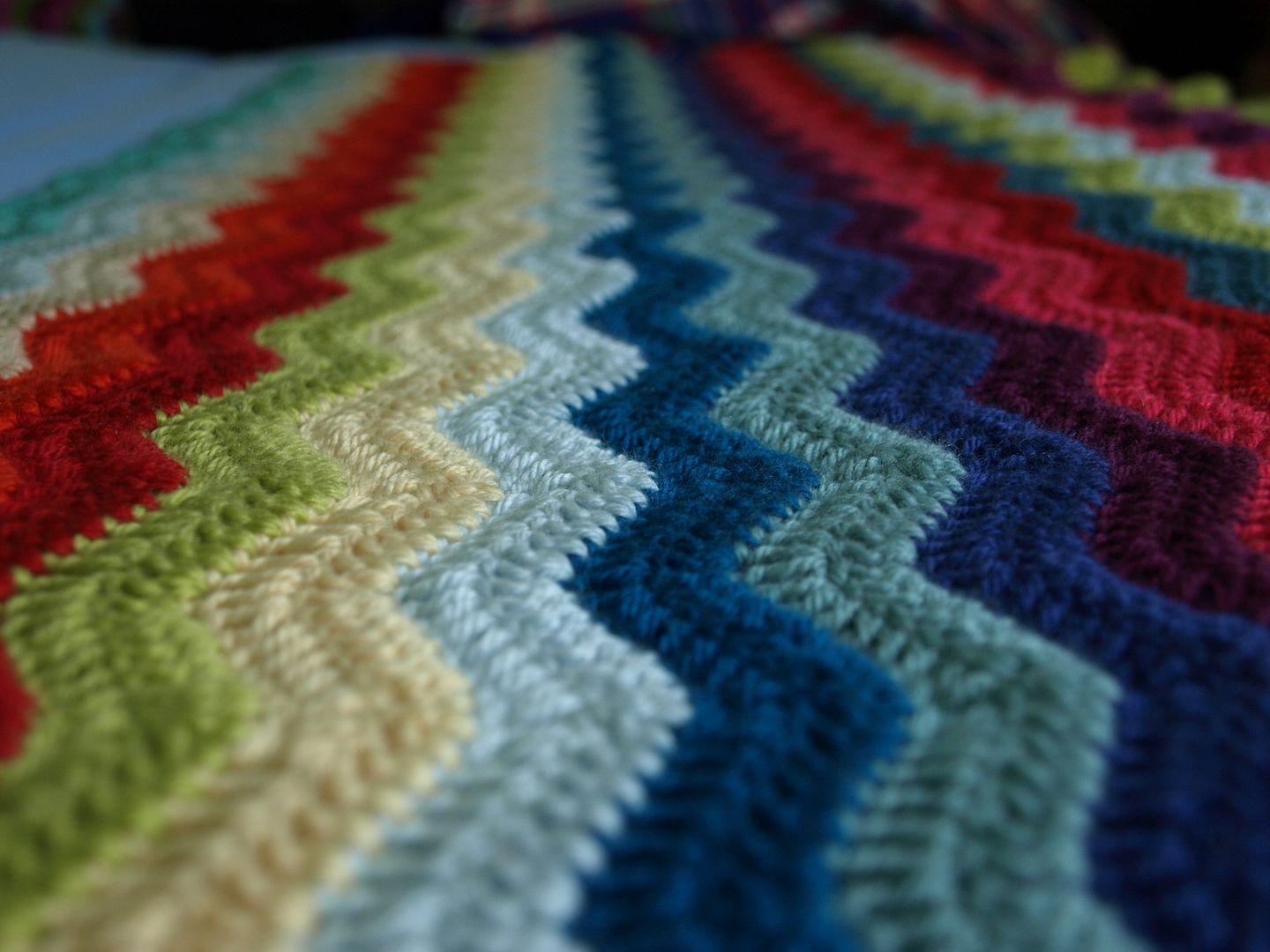 and this:
and then the pesky emerald stripe concludes ripply matters for the time being: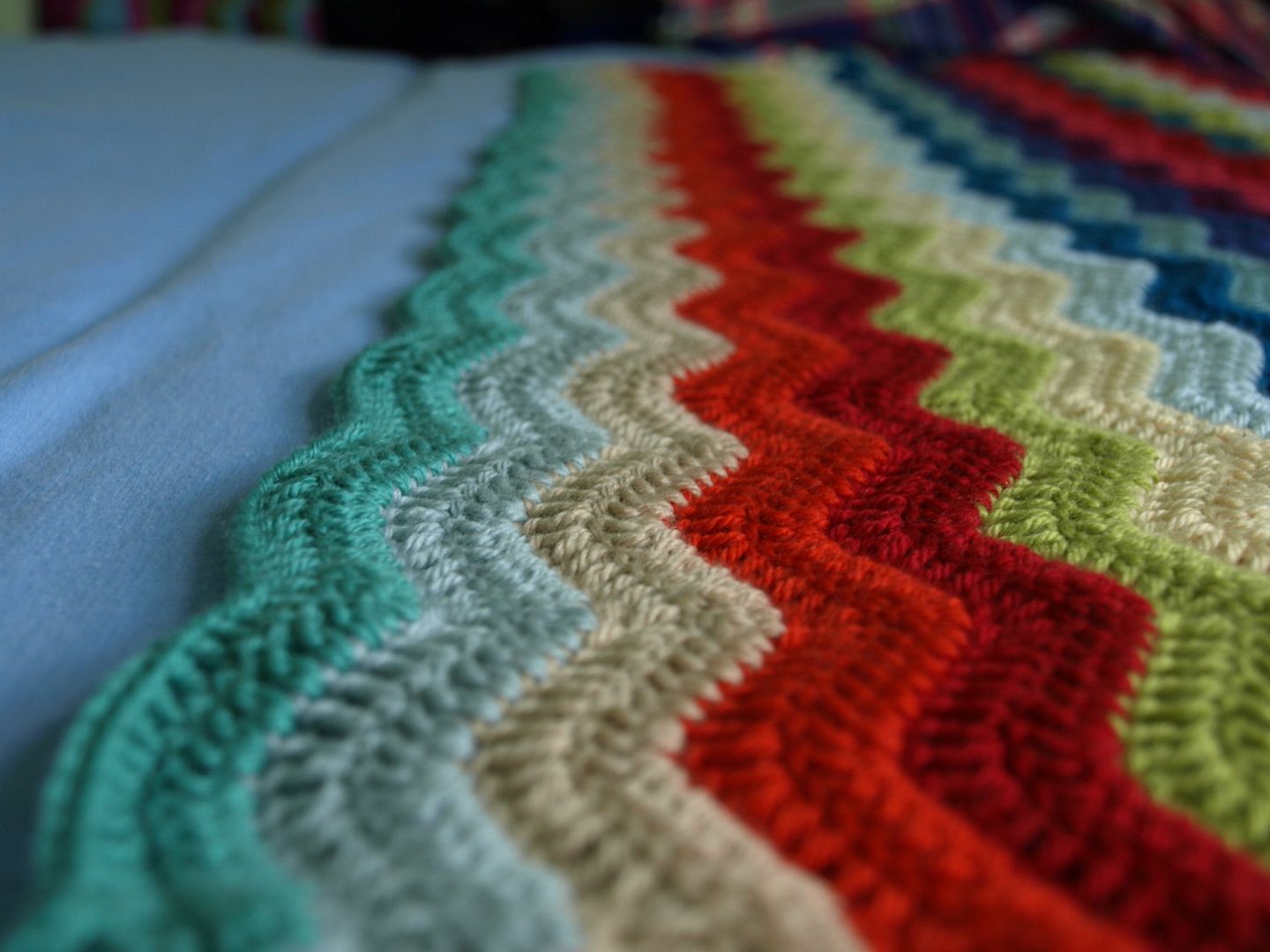 Why is this emerald stripe pesky? I hear you ask.
WELL.
It's because I've had to pull it back THREE TIMES! Not just that but I had to pull back the row above it too. The pulling back occurred about twenty minutes after these photos and so I just KNOW that the pesky extra increase is there in these photos aided and abetted by the pesky extra stitch in the row above. Oooh I was annoyed with myself! Still, all fixed now.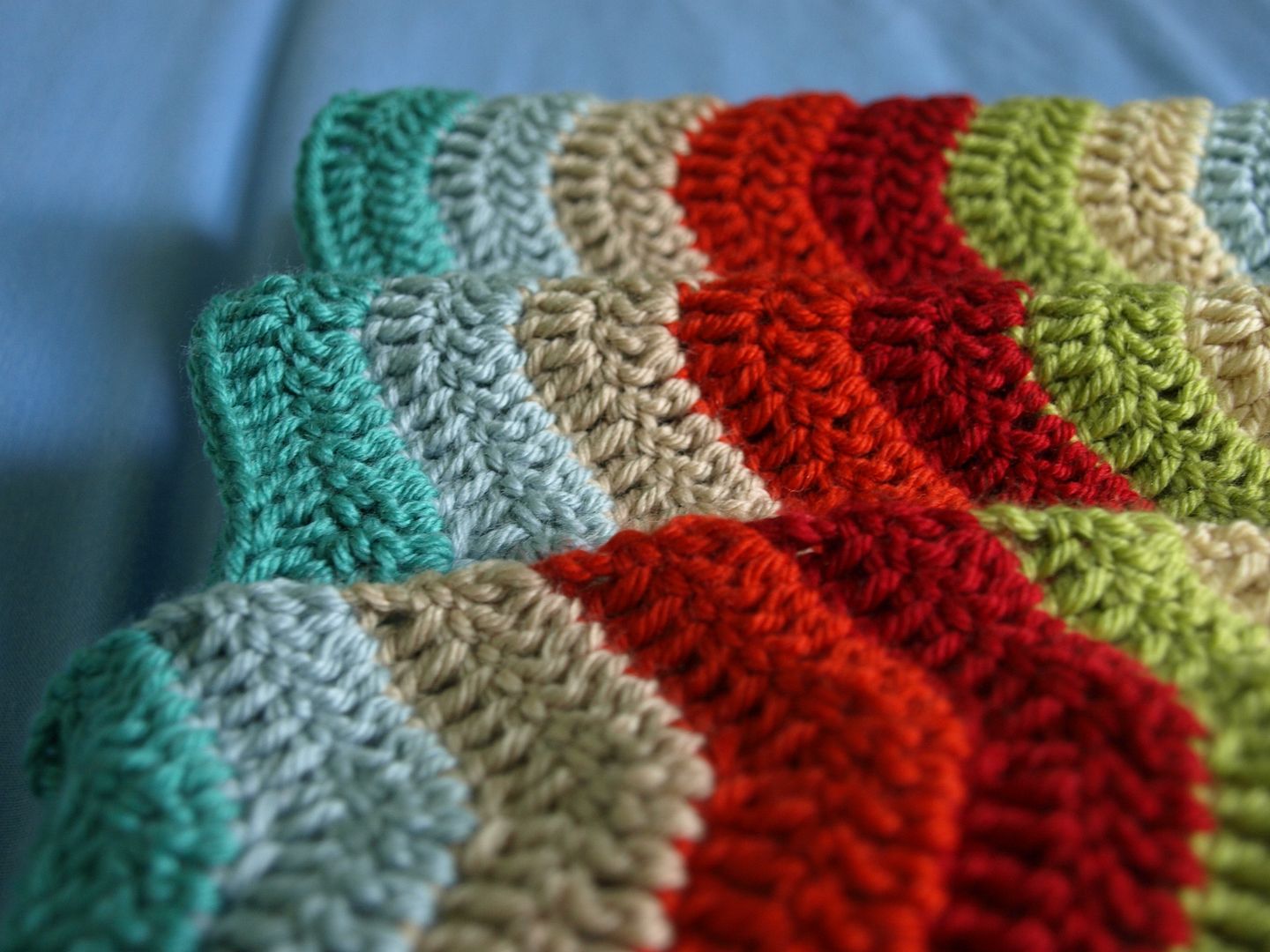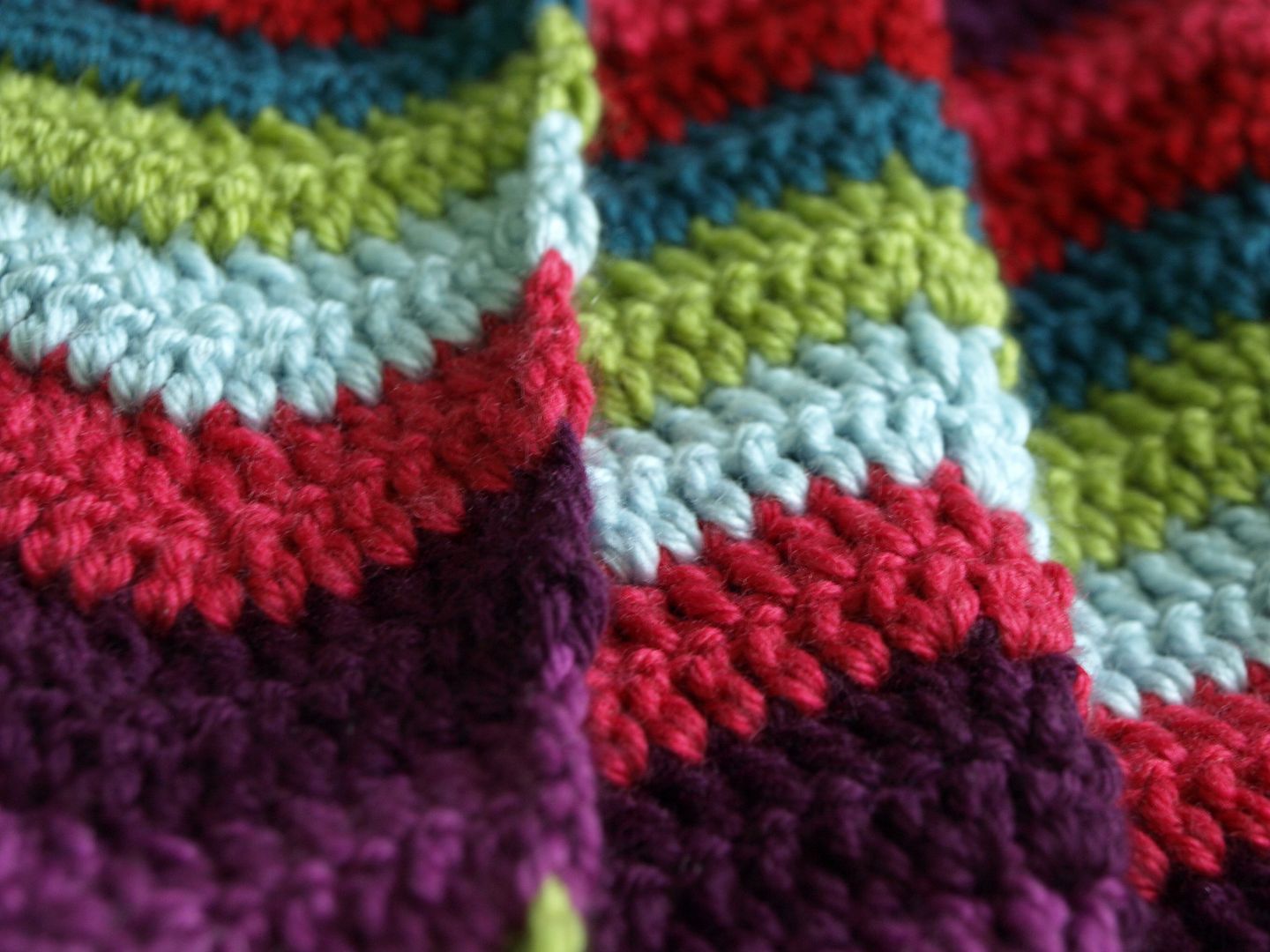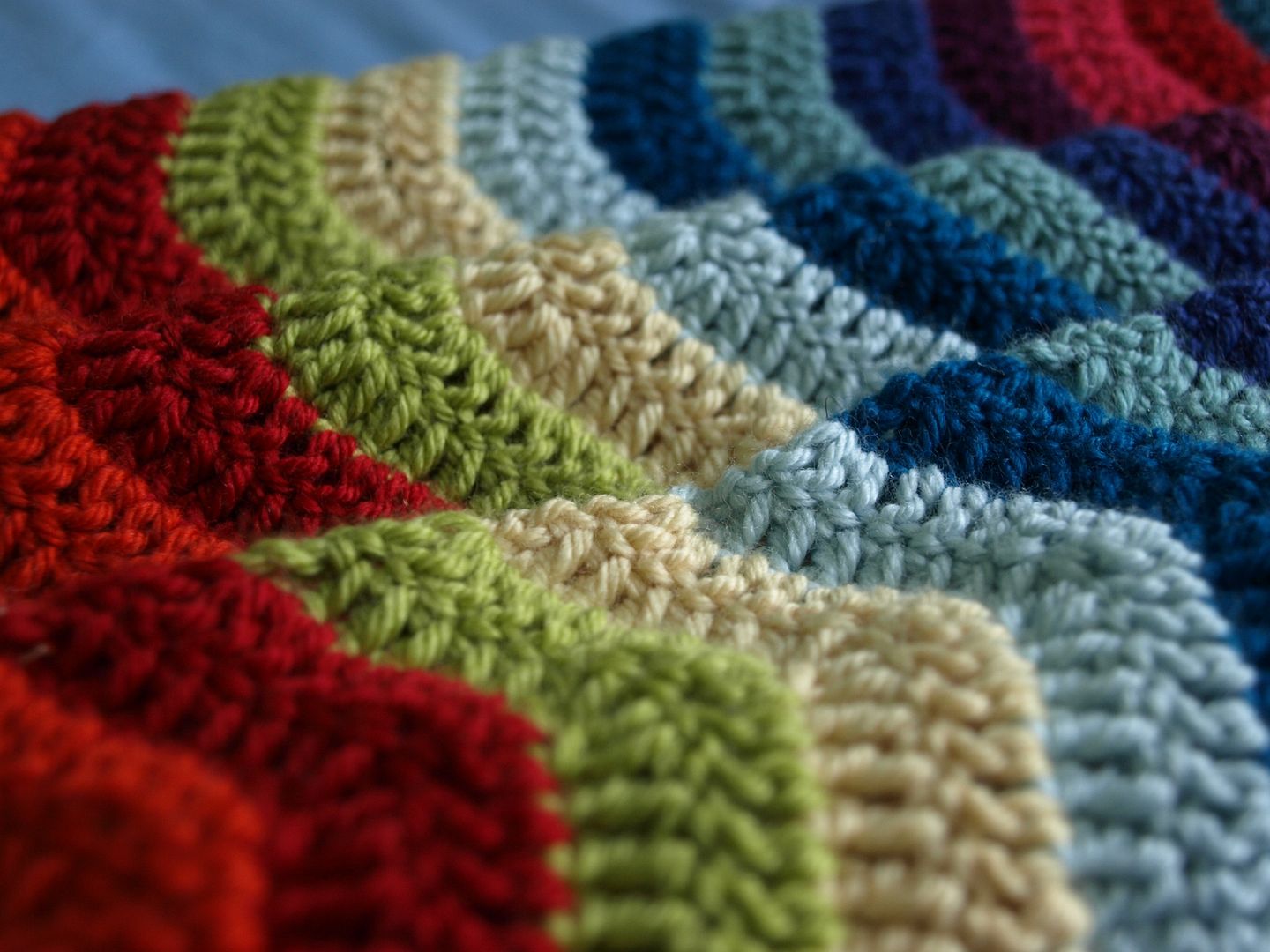 Are you enjoying my stripe-fest? I really am. I'm so proud of it and could look at photos of it all day. It's so scrumptious to work on and soooo smooshy soft to squeeze.
It's just so difficult to put it down and do anything else!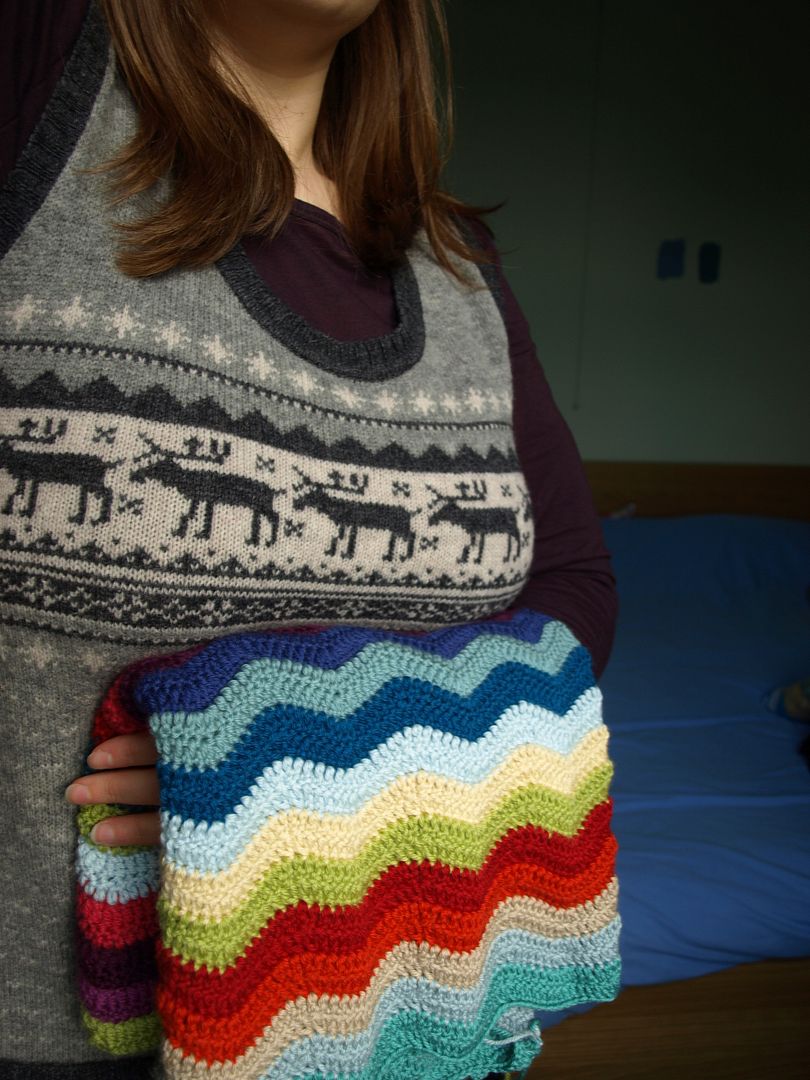 p.s yes I am still loving my Reindeer Woolly Tunic ;-)