We usually take a trip home in October. This year I feel like I've visited home in all four seasons and it's been a pleasure watching the landscape change each time. When you live somewhere you see the changes gradually but when you go home every few months the changes are much more apparent. It was mostly grey this time, but grey is fine with me as long as it's not raining!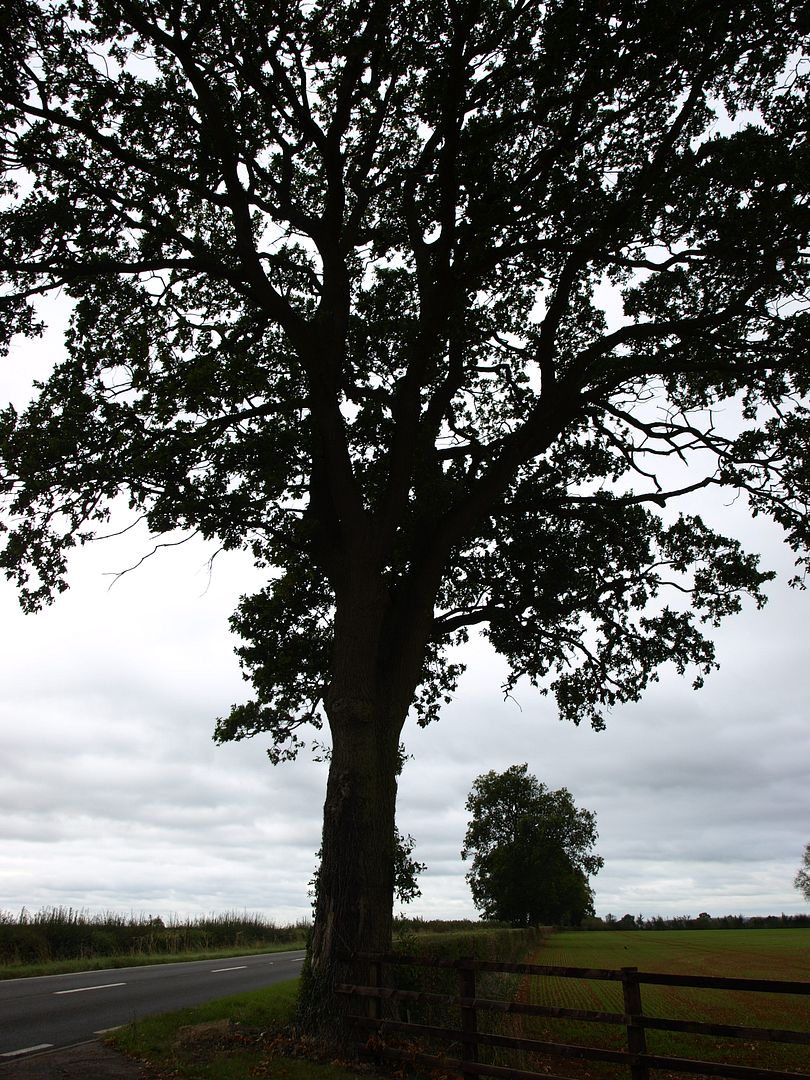 On Saturday morning I nipped to the canoe club with my mum to give my Pink Daisies blanket to my friend. It was definitely appreciated and their little baby is so sweet. She had elephants on her socks and teeny tiny pockets on her cardi. As if a baby needs pockets! aww.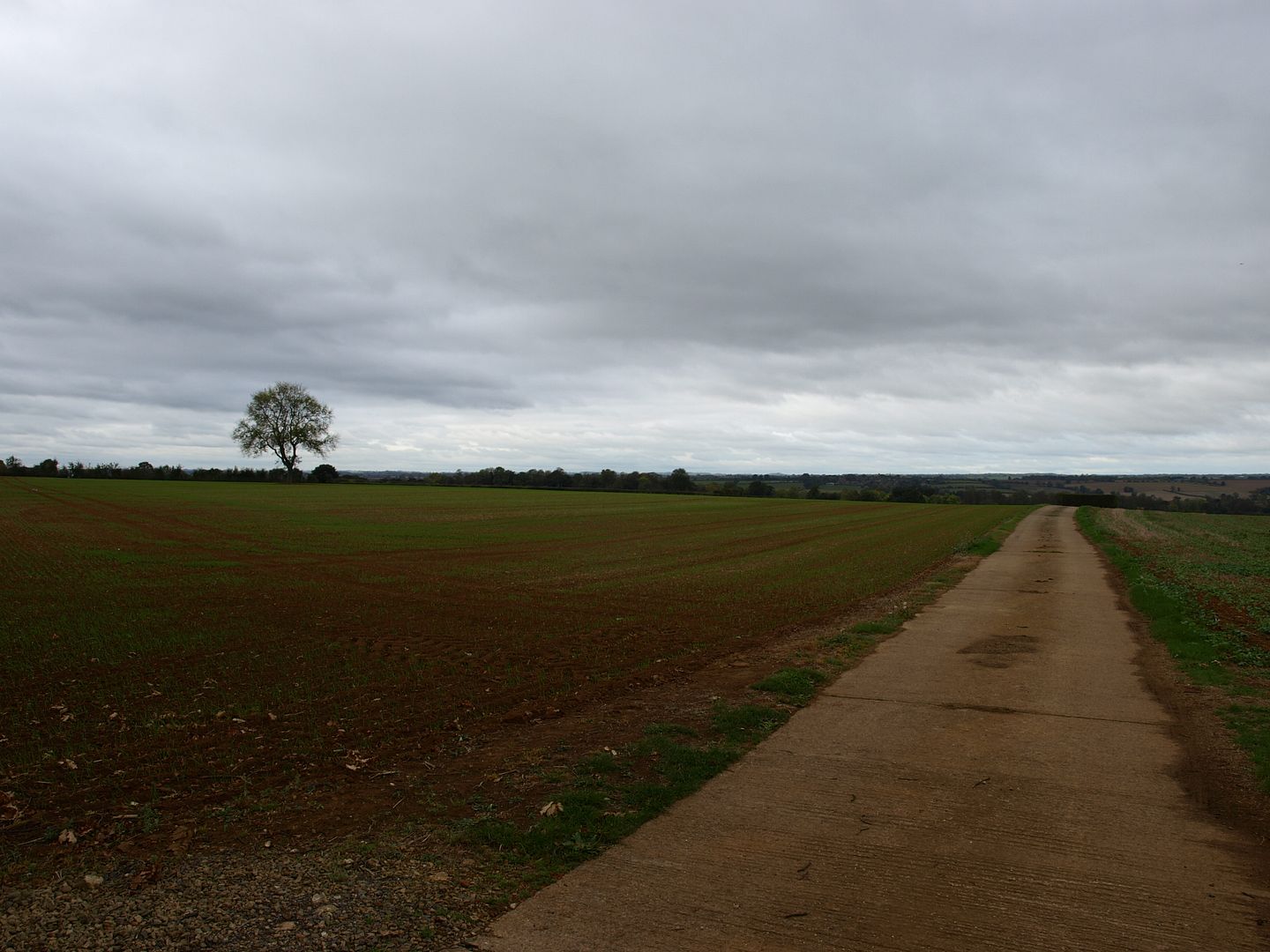 On the way back we stopped in a farm gateway to take photos of the view over the fields – it's a bit of a valley and you can see for miles. It looks stunning in summer but my it looks sparse and bleak right now. Not unpleasant, just bleak.
Something that is useful about going home is that I can time ordering stuff from the internet to arrive just before I get there. Someone is usually in to receive the parcel which saves me a trip to the post office! I haven't looked at the Quilt Making book yet but the Knitting one is scrummy. I'm inspired to knit but still not quite there with the skills. My mum is staying with us at the moment and she's going to show me how to increase and things like that so I can knit things other than squares.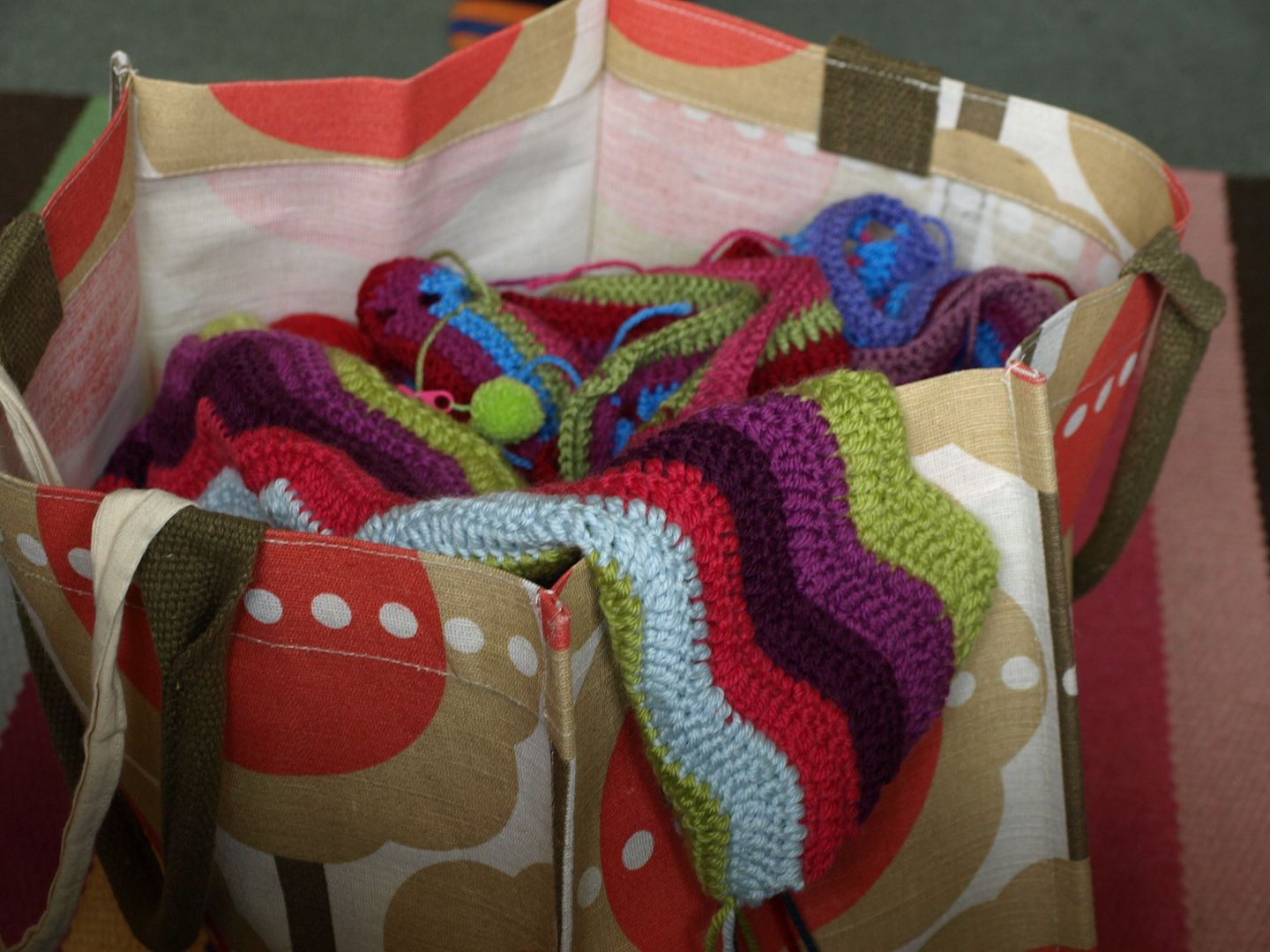 I always take plenty of crochet with me when I go home and naturally this time there was a lot of Ripple lovin' going on. It's so scrumptious I just want to live in it!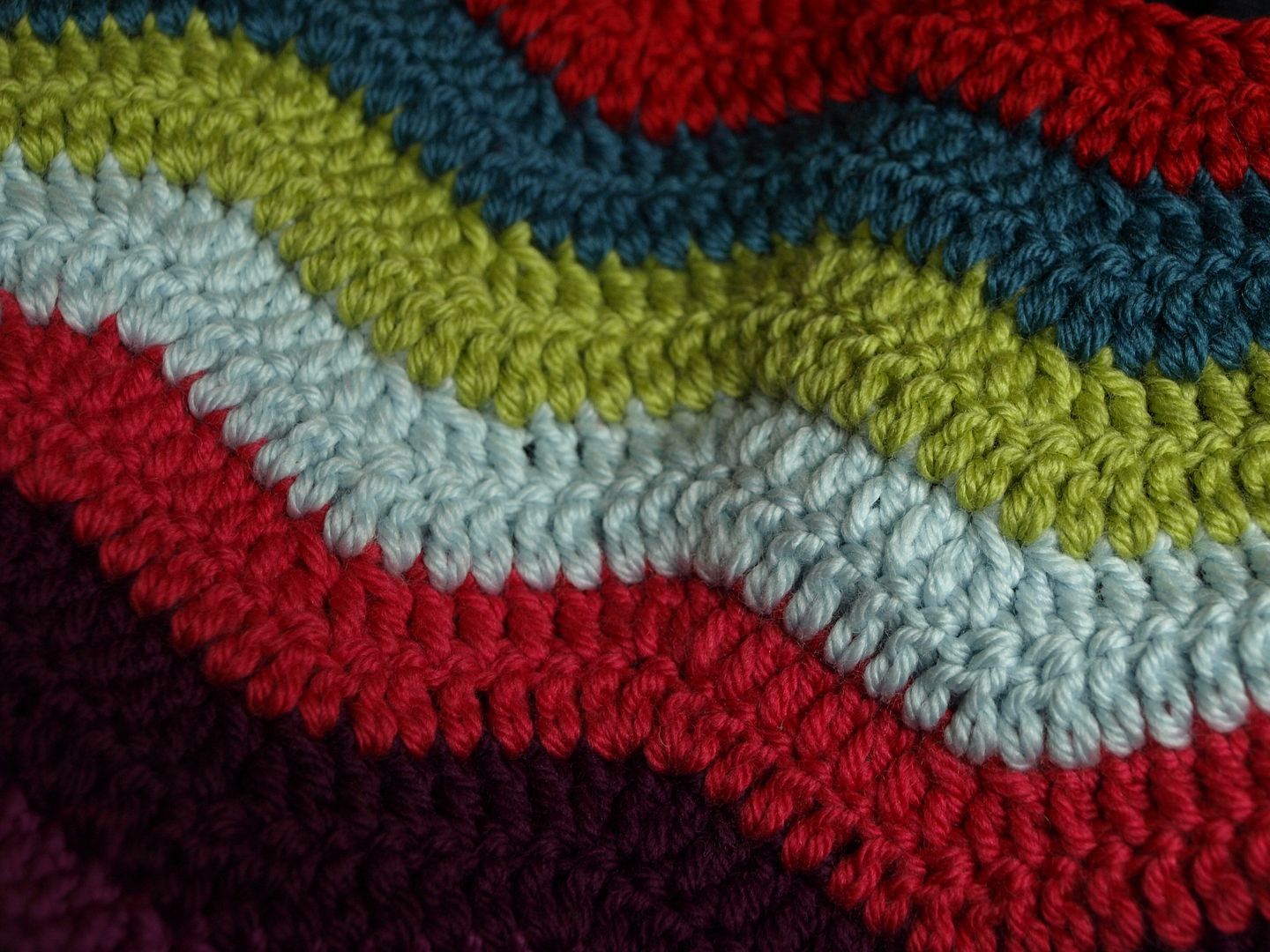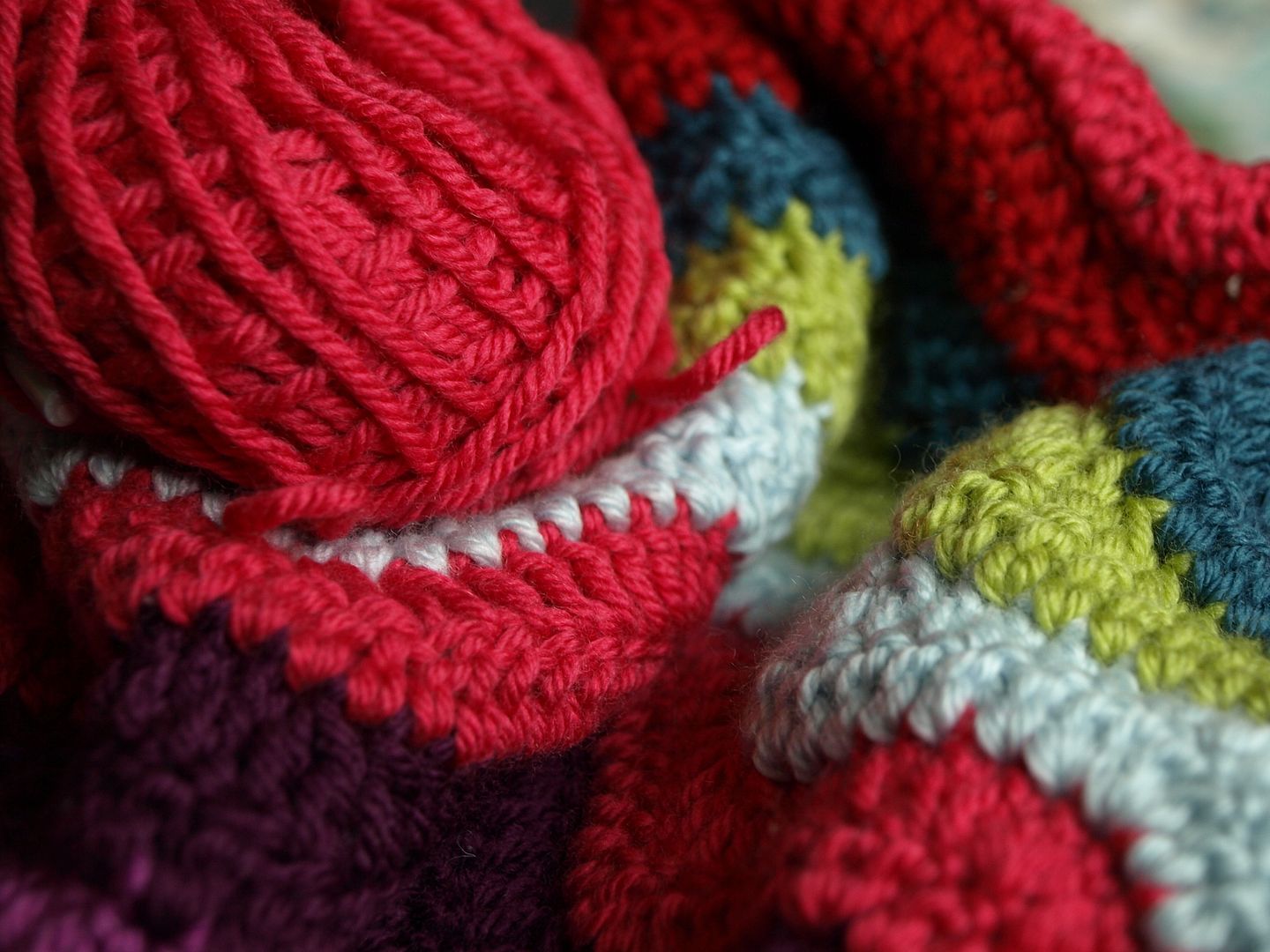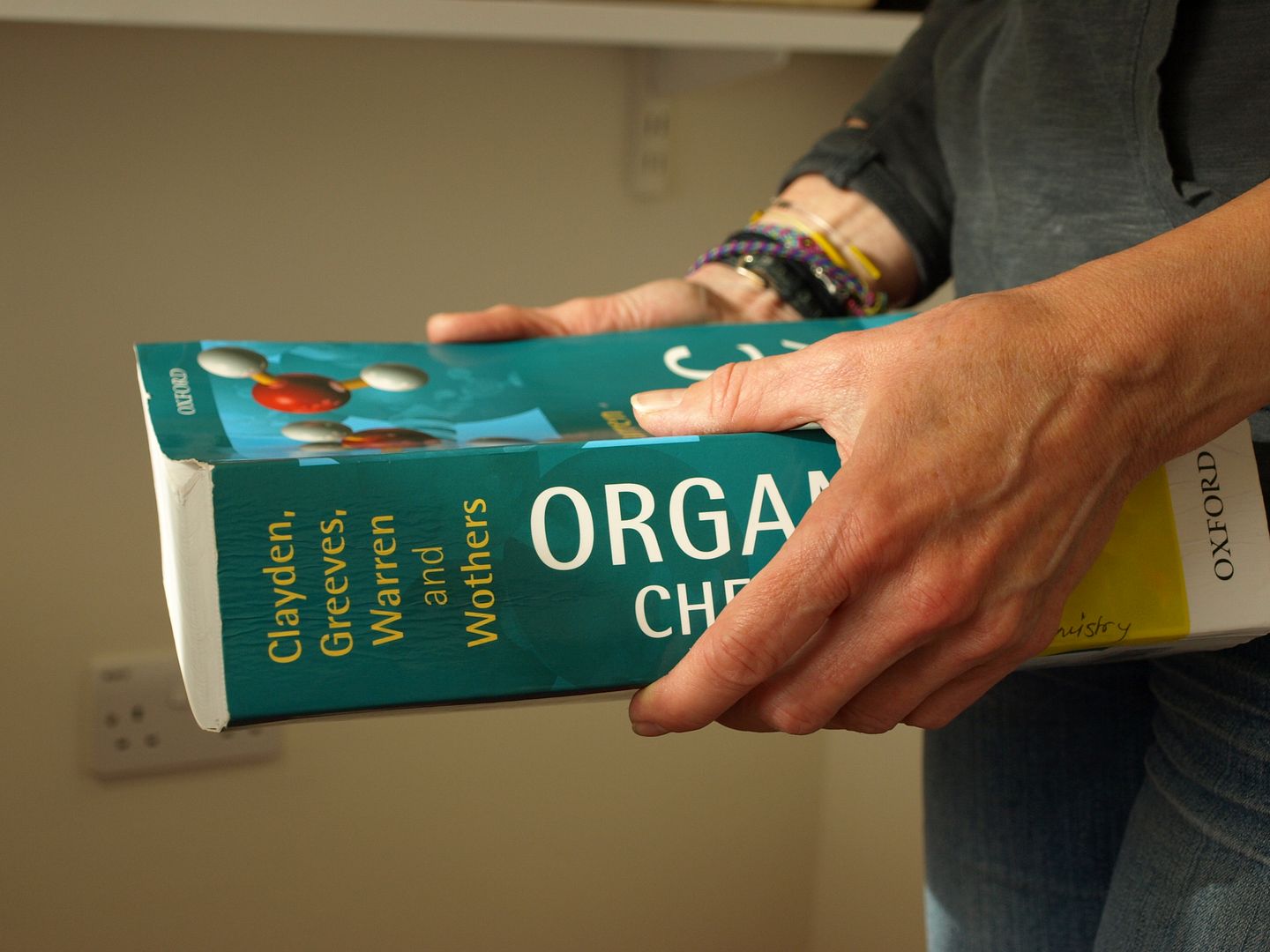 On the Sunday morning we visited Alice at her uni. The only photo I took was of her humongous text book. I think I was too shocked at the size of it to take any more. It was good to see her and she has even survived her first load of laundry. She has also been out EVERY NIGHT. That's so alien to me as I hate going "out" and I can tell that her uni experience already is better than mine was. Let's hope it stays that way.
(Hi Alice! xxx)
I'm still sorting out my photos from the weekend (they're very autumnal and owly) but I'm hoping to share them soon. I have lots going on at the moment that I want to blog about but I really don't like blogging out of sequence so please bear with me.
Oh and THANK YOU for all you Dahlia lovin' comments yesterday! They're so gorgeous. I'm thinking of having some prints made, I think they'd look great on my wall.
xxx