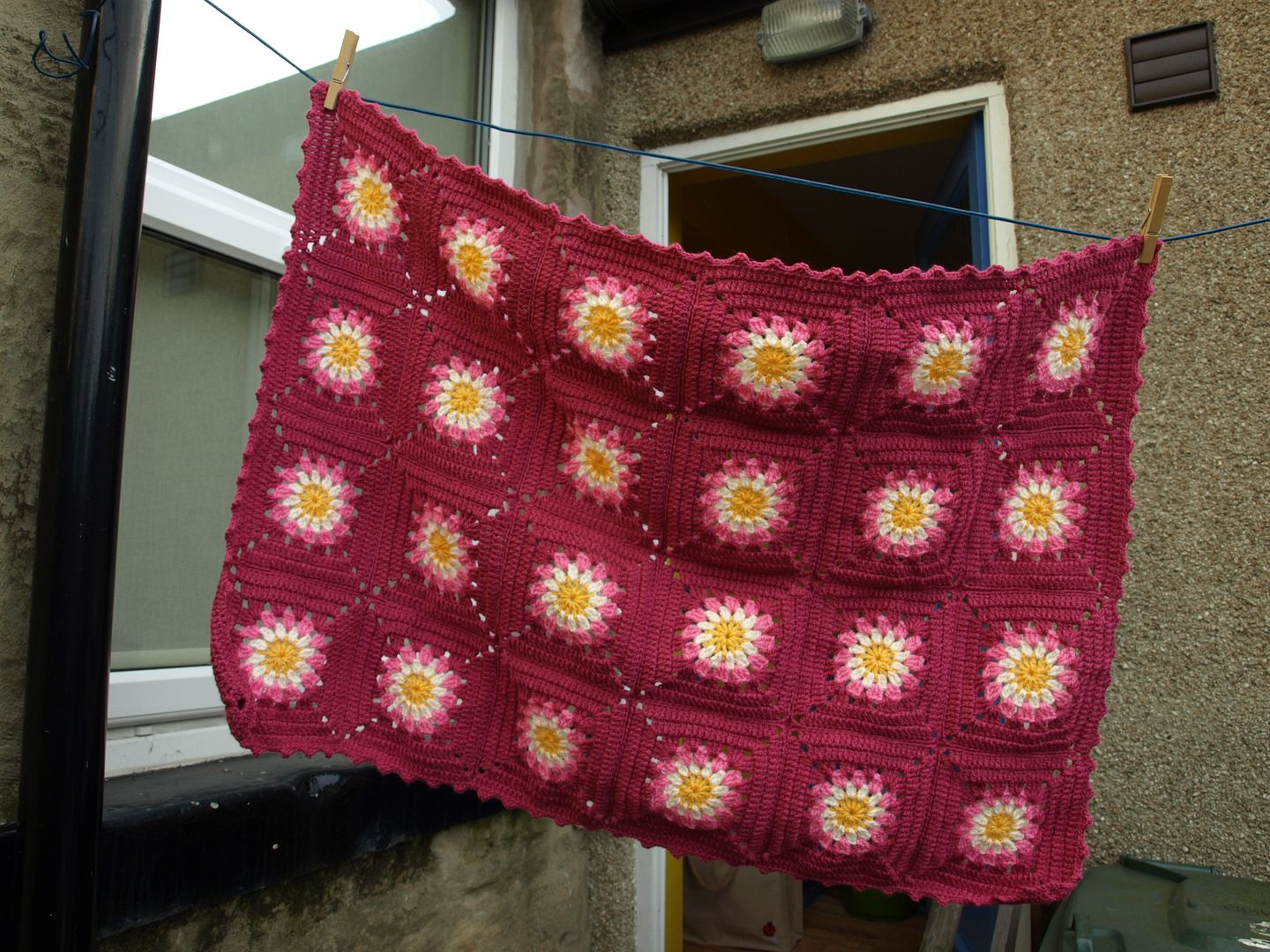 After working on my Pink Daisies blanket intensely and constantly for ten days, I put it down on the final stretch (Pink Pointy Picot Border) and left it alone for ages. I always do this when I'm making things (not sure why): I work really hard and get almost to the end and just think … "ehh, that's done then!"
Anyway I am hoping to gift the blanket on Sunday and so it really did need finishing off. I took it to my Monday Hooky Group this week and finished the border off. Incidentally my Hooky Group has moved from the pub to a friend's house and I just love it. I so look forward to Monday evenings and hate that I'm always the first one to break the spell and go home.
It hasn't changed much since the photos here, but I felt like it should definitely have it's own "Ta-daah" post anyway.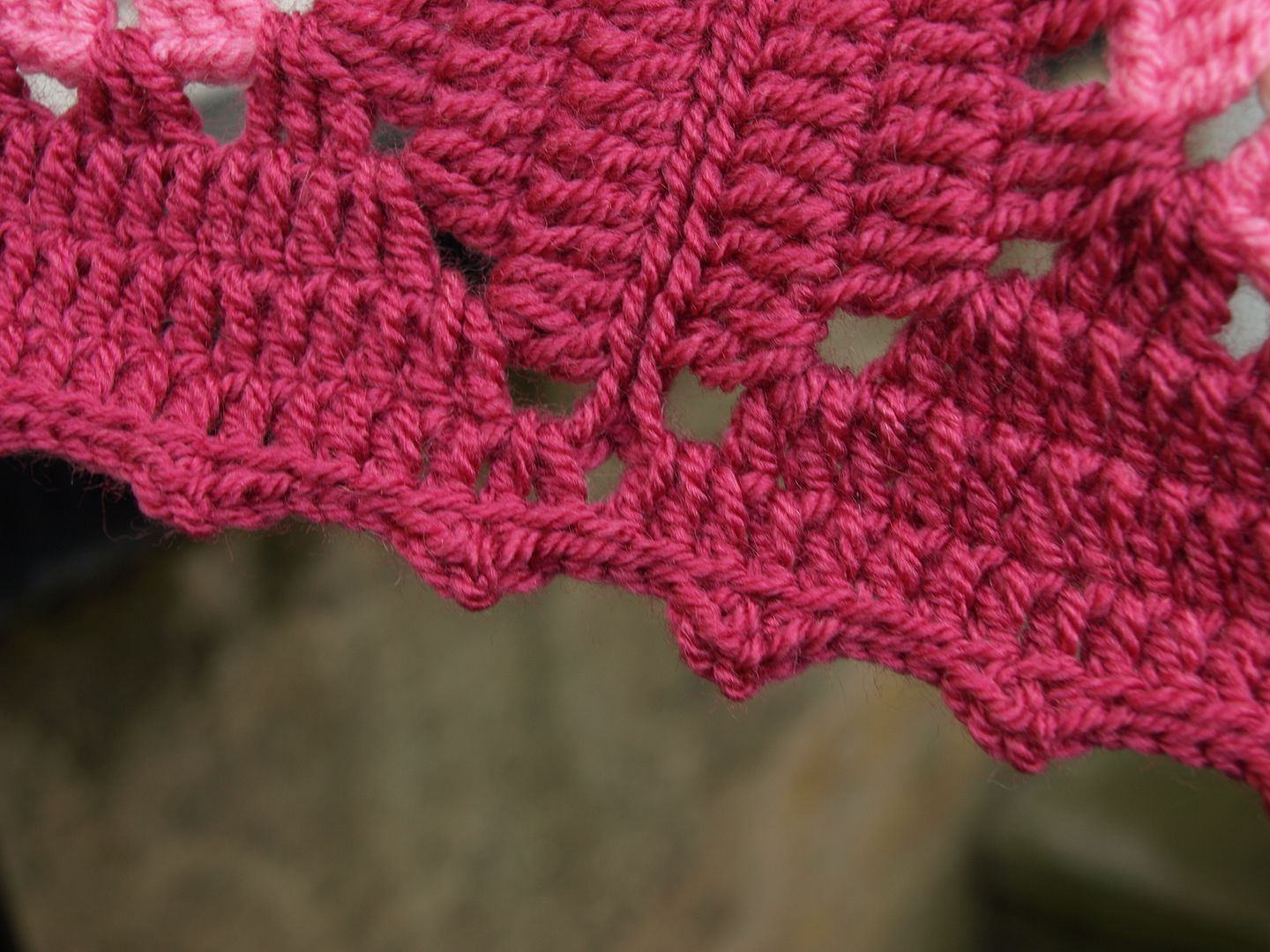 The Pointy Picot border is the same one I used for Rosie and Phoebe's ripples, you can see the instructions HERE.
I was concerned that the pointy border wouldn't be enough but after seeing it finished I think anything more would take away from the squares themselves. The pointy border says "Yeah, I'm finished" rather than "LOOK AT ME I AM A BORDER THAT IS HUGE". It makes me think of a pink doily actually. In a good way.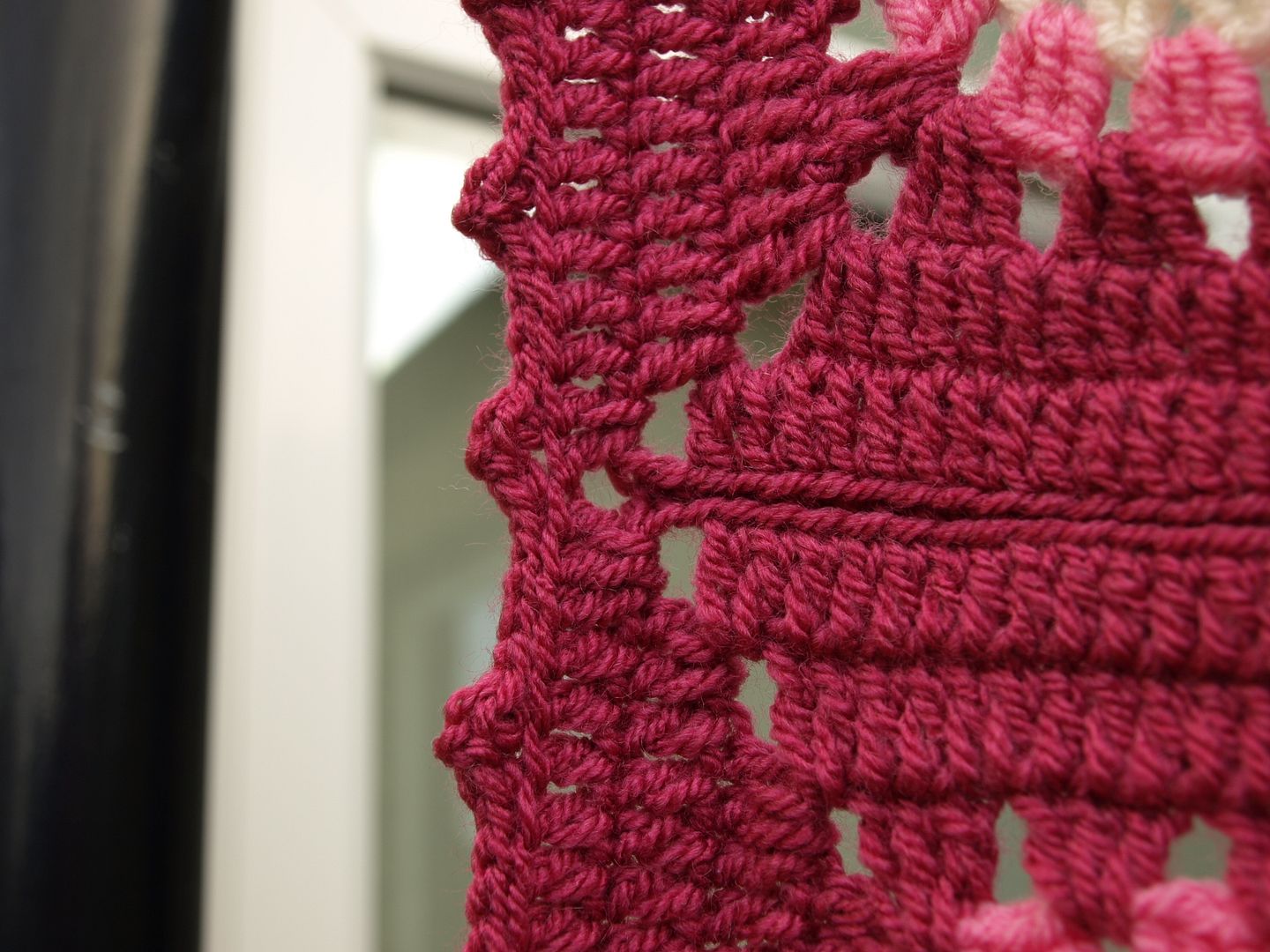 I was unsure how to do the border when I got to the holes where the squares are joined together. In the end I left it gappy and made it look intentional. When you stand away from it, it looks like a continuation of the lovely cross shapes made by the holes and I really like it.
Yes, all in all, I'm pretty pleased with the way this has turned out and I think I might use the style of the squares like this again. All in all I think it took about ten days to do. My hands did hurt a bit afterwards though!
You can buy Stylecraft Special DK at Wool Warehouse (this is my affiliate link).
xxxxx