Hot. That's all I can think of to say here. Saturday was HOT. Hotter than a very hot thing being cooked on a very hot fire. It felt like that day back in July when I picked wild plums. High Summer kind of hot. Ooooh it was lovely but blimey, hot! I got up early again and trekked to the post office to fetch my last two balls of Cashmerino (Red ones!) for my blanket and returned home to clean and tidy the house before Rach arrived.
It was nice washing up and looking out of the kitchen window, it did take a while though because I stopped to take photos part way through. Such a beautiful blue sky, but the leaves on the trees are all just-turned and dry. It's unusual to get a photo like this I think, all the other ones I've got the light is so bright that the trees come out black and you either get nice trees or nice sky. The light was just right here and I got nice trees AND nice sky, so that felt like a bit of a treat.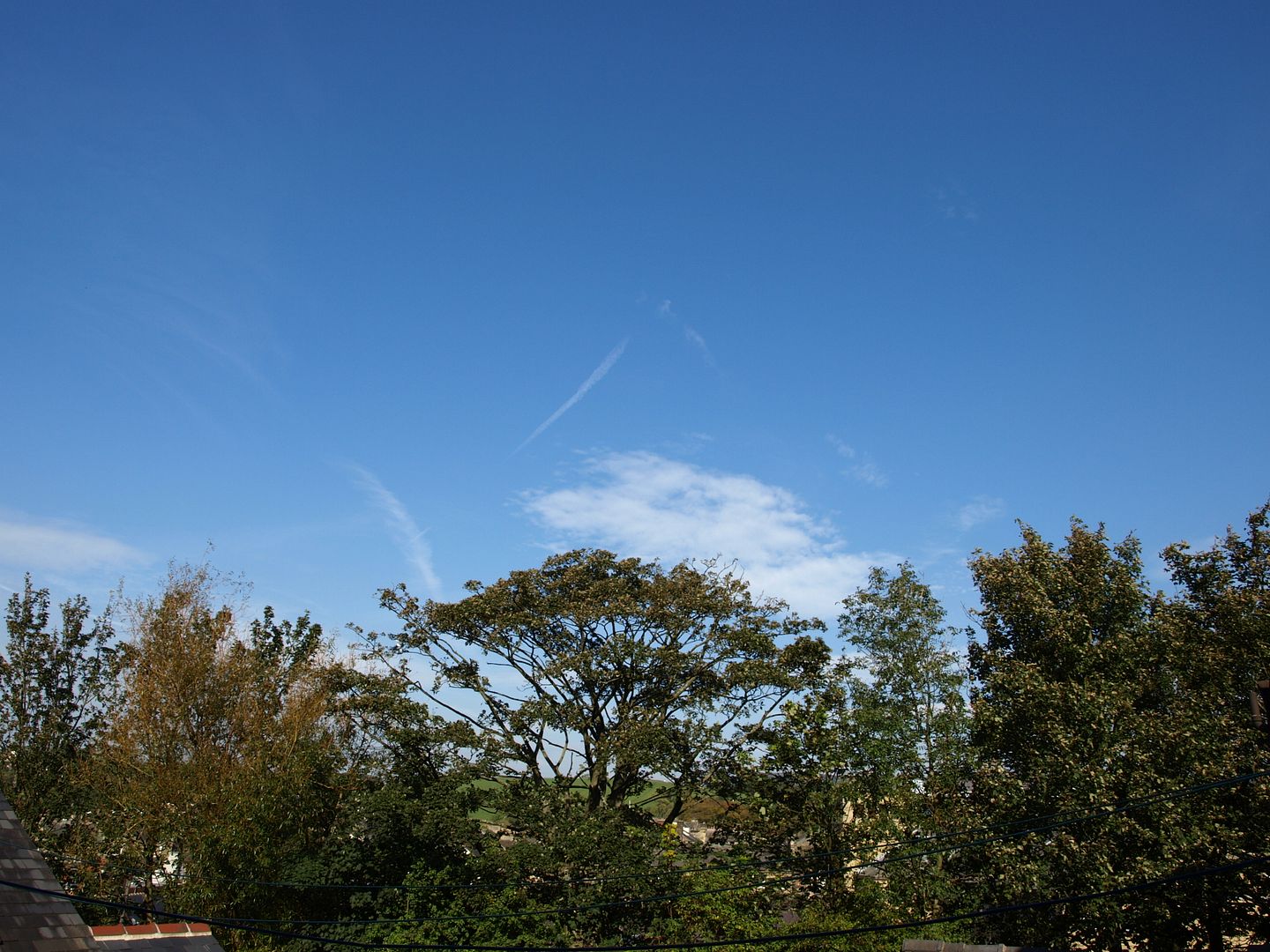 I played with my longer lens a bit as well, I rarely get this out but there was a bird in the trees and I couldn't tell what it was. It was having a right old feast of the elderberries, until a pair of jackdaws saw it off. I think it was a juvenile starling – it had an adult back and tail but a speckledy reddish chest.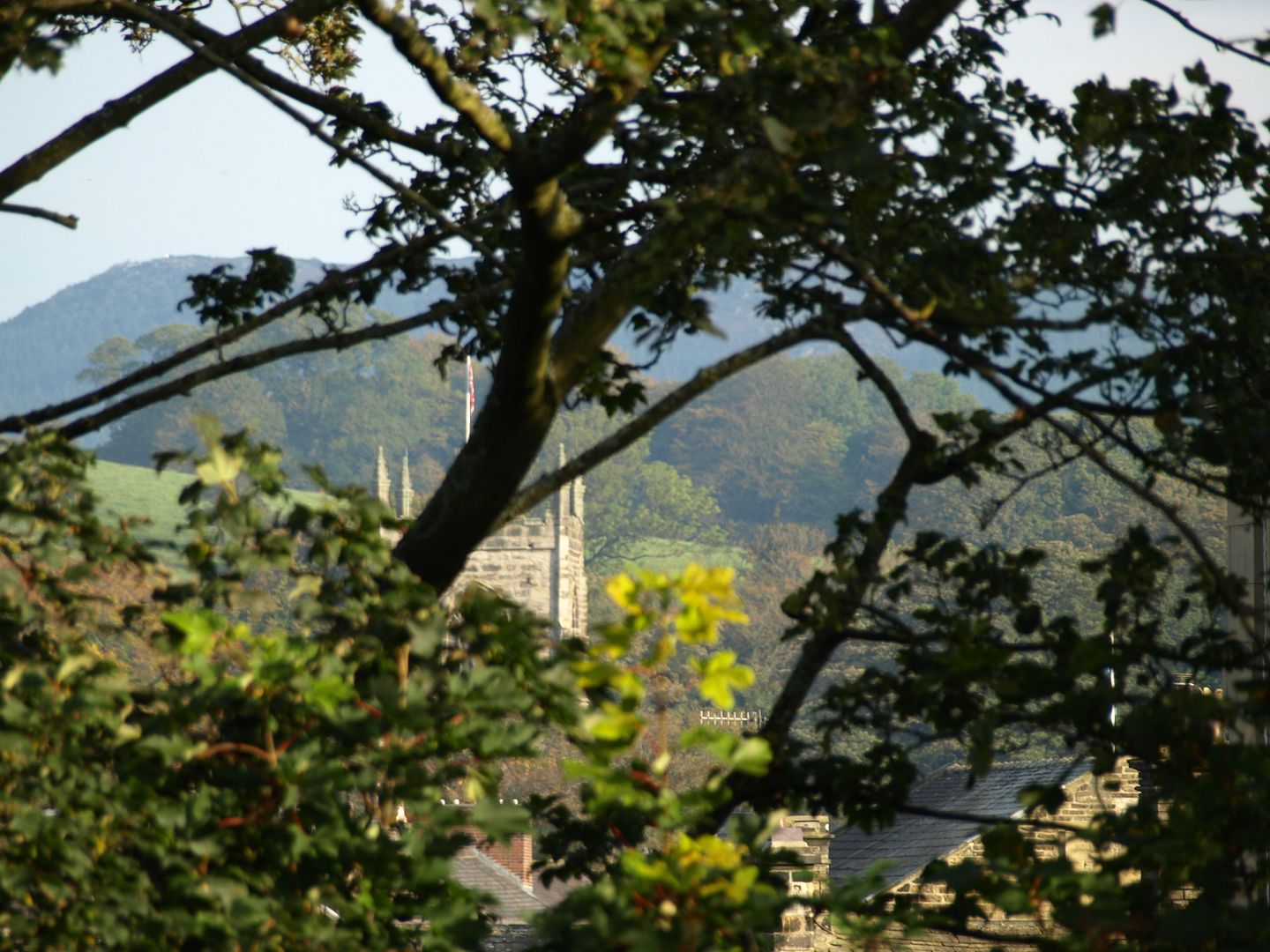 My long lens can also do shallow depth of field photos of moss on the neighbour's garage roof, hurrah!
Oh yes and I bought Dahlias at the market on the way back from the post office.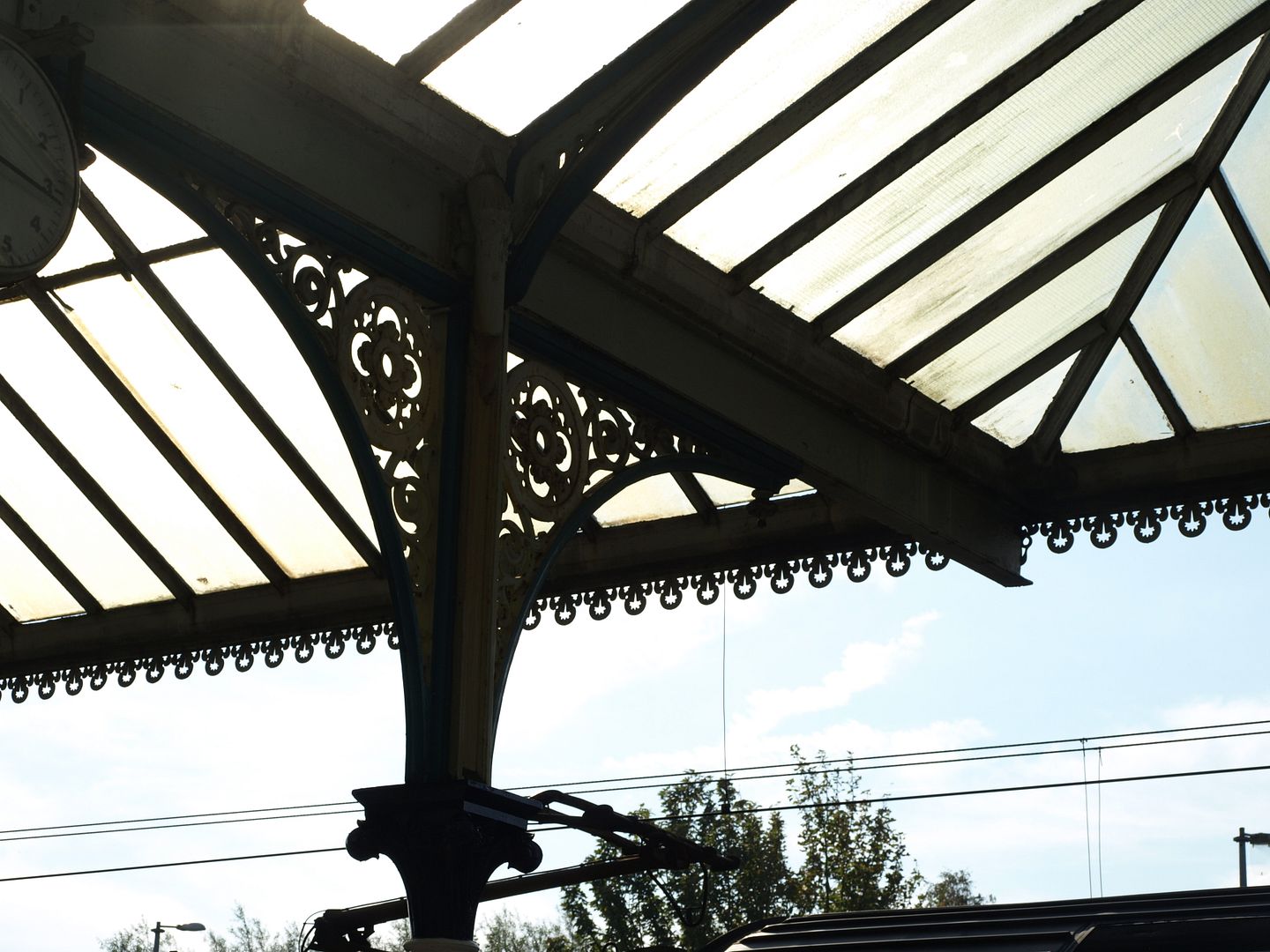 Waiting for Rach at the station was a little like sitting in a greenhouse and I melted a bit more. We had planned to have an Autumny day with hot chocolate and a walk to take some photos but suffice to say that neither of us felt like doing that! We went home instead and did some knitting and hooking. I tried to teach Rach how to Granny Stripe and then I started off two blankets for her. Fortunately for me she forgot to bring her 3rd ball of yarn which meant I was spared the task of working into a third foundation chain in half an hour. (Rach you really are going to have to learn to do this yourself :-p)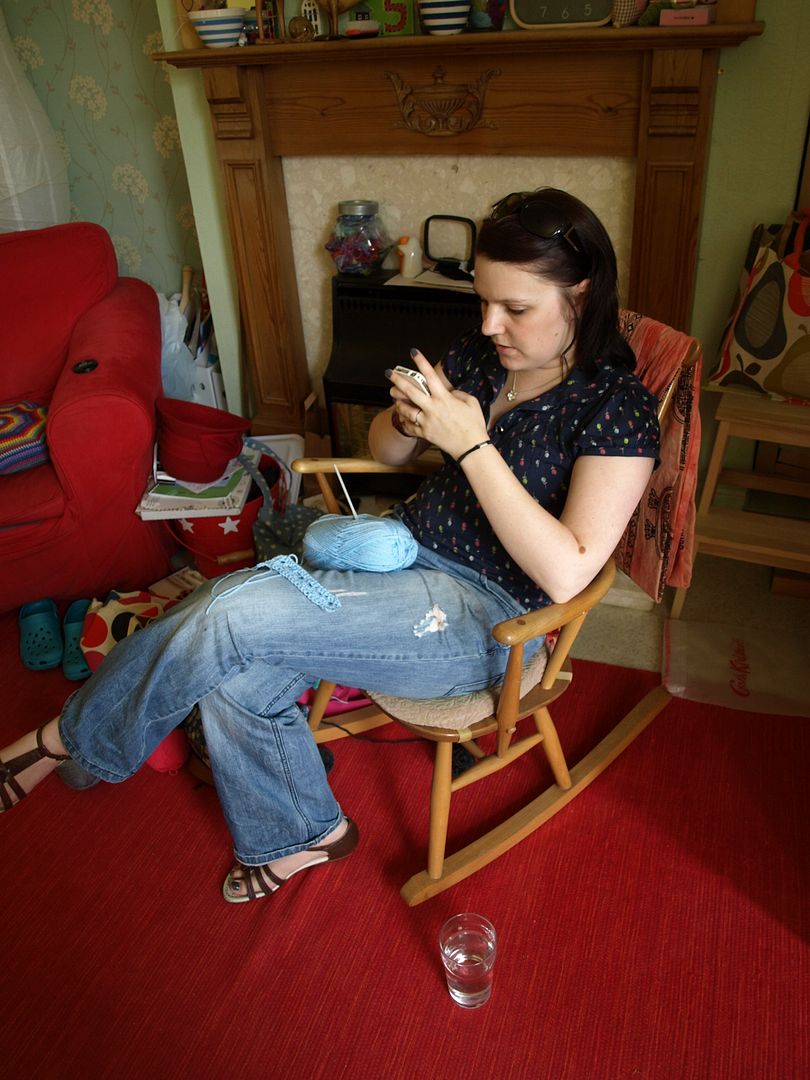 The rocking chair is going to my mum's soon, I will miss the extra seat but it does take up a lot of room with the rockers.
While Rach crocheted I played with her snazzy iphone and took unflattering photos of myself with that photobooth app thing. In the third photo I look like my dad in a wig. I hate it when I look like that!

We braved a trip out to buy yarn and go to the market. I bought a pink Cyclamen with white tips to the petals and I'm hoping that it will live happily inside on my windowsill. I need to look up how to care for them because I think they are outside plants that like the cold. Hmm.
The single biggest cause for excitement this weekend (for me at least) is that I wore a dress as a dress and not as a top! I have only ever worn this as a long top over jeans and as you can see I am braving leggings for the first time since primary school. Yeah!! Sometimes I forget I have ankles. Turns out I do, how exciting.