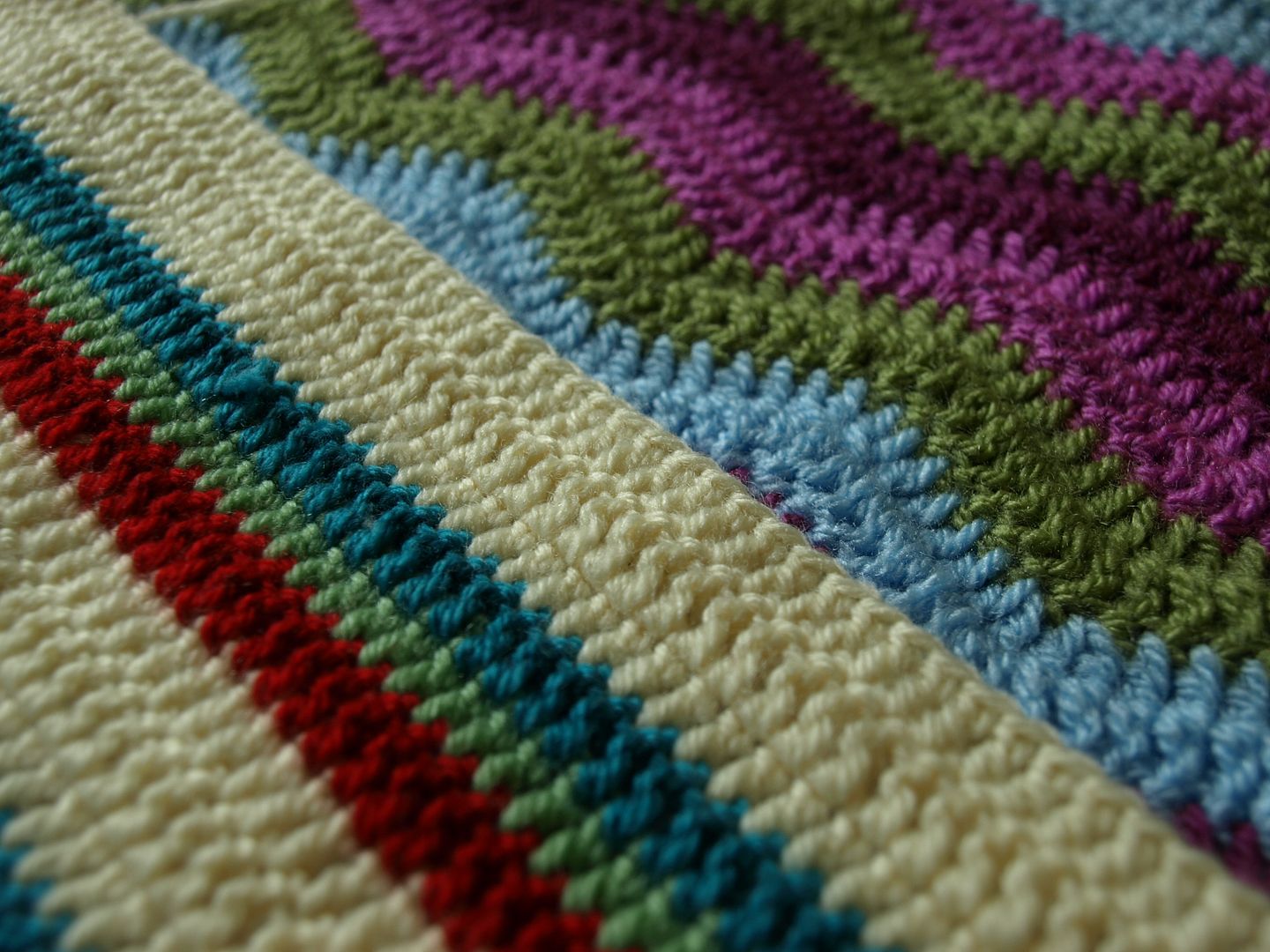 Which is best? Ripple or straight?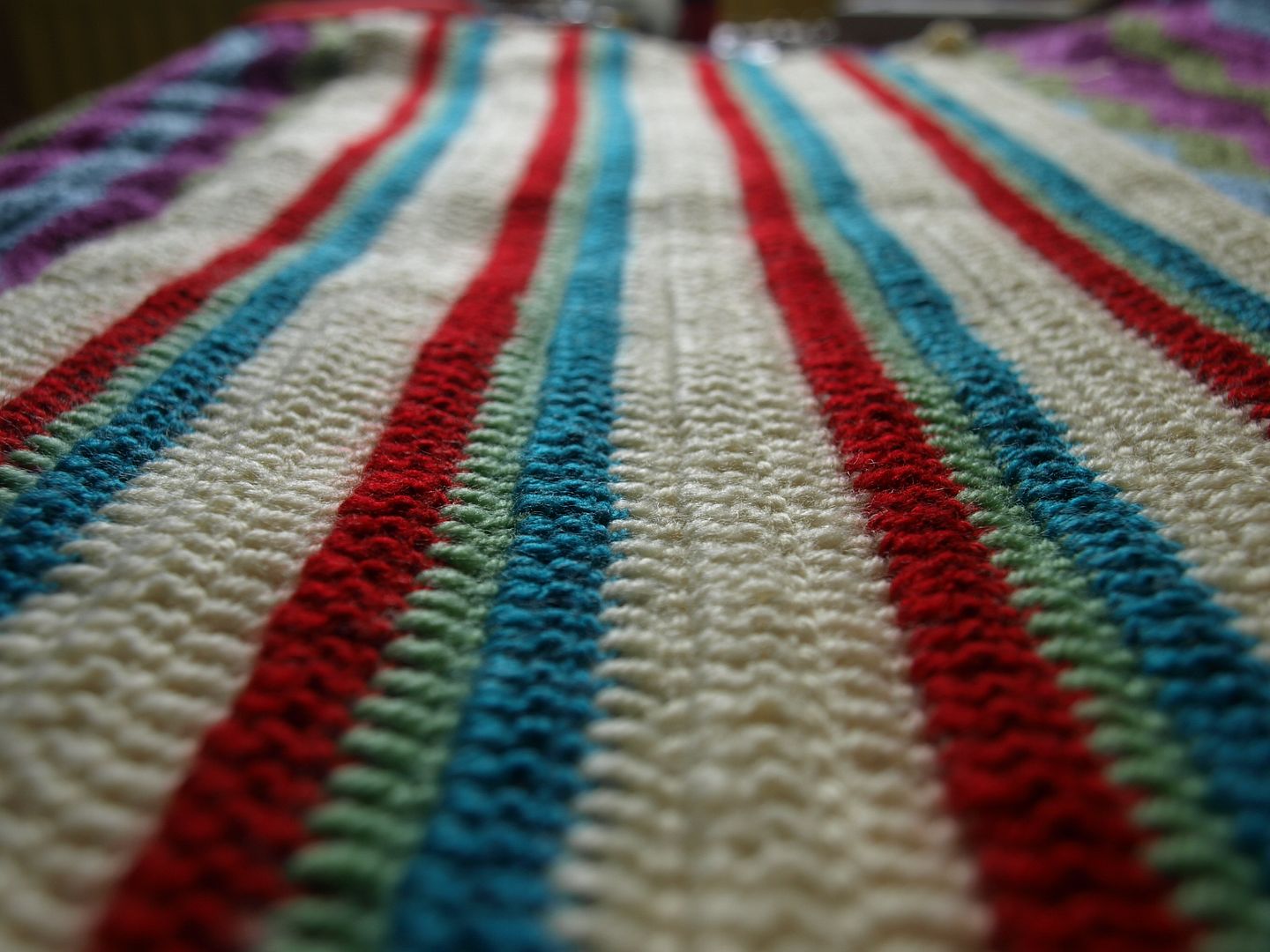 Straight or ripple?
Ripple …
Or straight?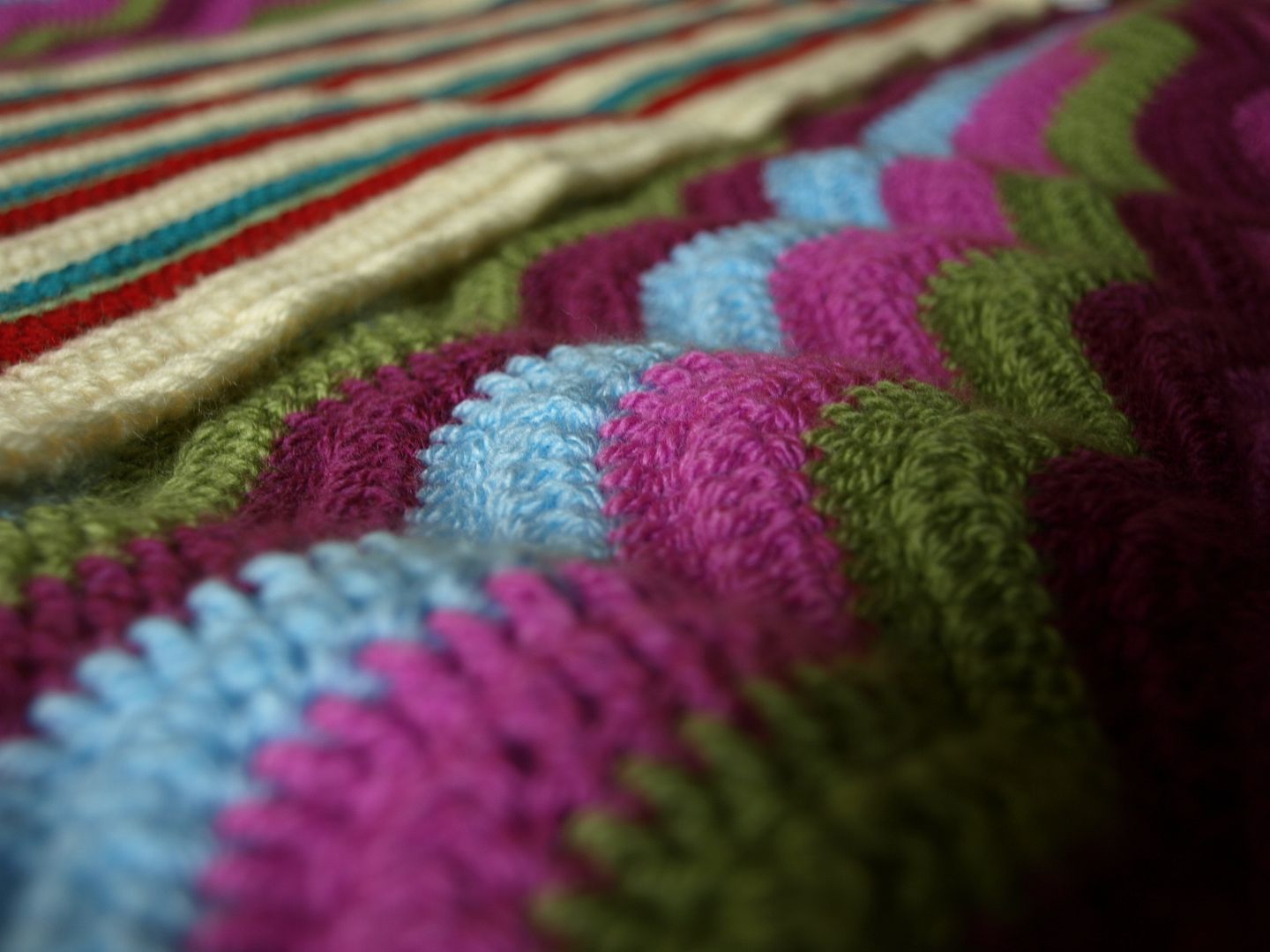 I am so close to finishing the ripple for Phoebe! I have done the first round of the border and am itching to get going on the next 4 rounds.
The straight stripes is a little pram/carseat blanket for Andy's new baby cousin although I love the colours so much that I'm thinking of making myself a long straight stripe scarf in the same colours.
What I can't decide at the moment is what sort of stripes to make my cashmerino blanket in. The bag of yarn is waiting and ready to go, just as soon as I finish these blankets. Do I want ripples, or do I want straight stripes?
On a side note, I realised yesterday that nearly everything I've made this year has been for other people. Next year I plan on being more selfish, well just a little bit, because although I've been crocheting loads this year (and loving it), I don't really have anything to show for it in a way, I want to pile all my blankets up like this and take photos of them!
I do love making to give away though and I'm not sure where I'd keep all the blankets if I did make more seeing as I already have three blankets and only one bed!
xxxxxxx