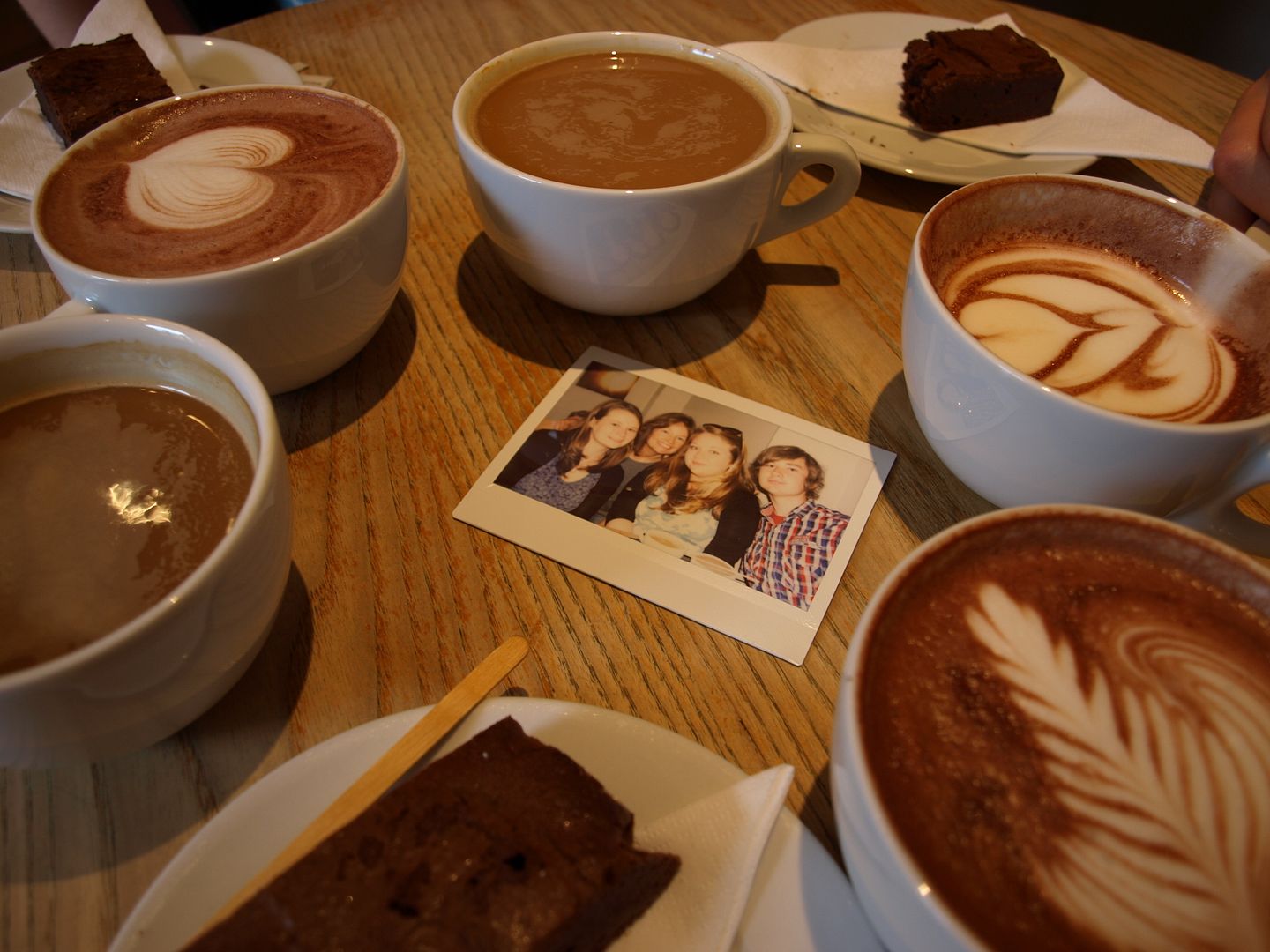 Before I start, cast your mind back to the photos of the spare bedroom the other week. Knowing that you have four guests arriving really does focus your mind to get that lot sorted!
It was always going to be a bit of a squeeze having my mum, two sisters and brother to stay but everyone coped admirably. On Sunday afternoon we were joined by Ellie, David and Rosie and achieved a record (for us) NINE people in our house in one go.
The spare room is a nice size and although it's full of boxes around the sides it is possible to get a single and a double airbed next to each other on the floor, and just about have space for the door to close. Patch drew the short straw (16 years ago by being born a boy!) and slept on an airbed with a slow leak in the diningroom and narrowly avoided being impaled by the scary lightfitting. We were sat around on Sunday morning when Rachel looked up and said, "Errr, wasn't that attached to the ceiling yesterday?" and sure enough, it had worked it's way quite far down. Fortunately it was still secure but poor Andy as I had to go and wake him up to come and look at it!
While Rachel and my mum have visited before, this is the first time that Alice and Patch have seen the house. It is difficult to co-ordinate a time when everyone is free to come visit – canoeing takes up most of their time especially during the summer months when there is a race every weekend, and Alice and Patch have recently finished exams. I'd just like to point out that Alice is a superstar (Super A*!) and did brilliantly in her A level exams. She is off to be a biochemist!
(I'd also like to take this moment and appeal to any of my blog readers who might have recently finished a biochemistry degree, or know someone who has: if you have any textbooks going cheap, please email me (heather AT littletinbird dot co dot uk) as the price of textbooks for her first year is quite astounding. I think our house may have cost less.)
As always, we spent time having THE BEST and of course the prettiest hot chocolates :-) and a lot of time playing with my instax camera. I say playing … it is a fun thing to do but the films are expensive so it's a real "treat" thing to do. This is only my second batch of film and I do love the unpredictability of it but it's a bit annoying when people blink at the wrong time. Of course, fun photos means they get passed around a bit and that makes me so twitchy that they'll get fingerprints on. I hate fingerprints!
We all loved watching them develop, but we had to enforce turn taking as to who got to take the photo from the camera ;-)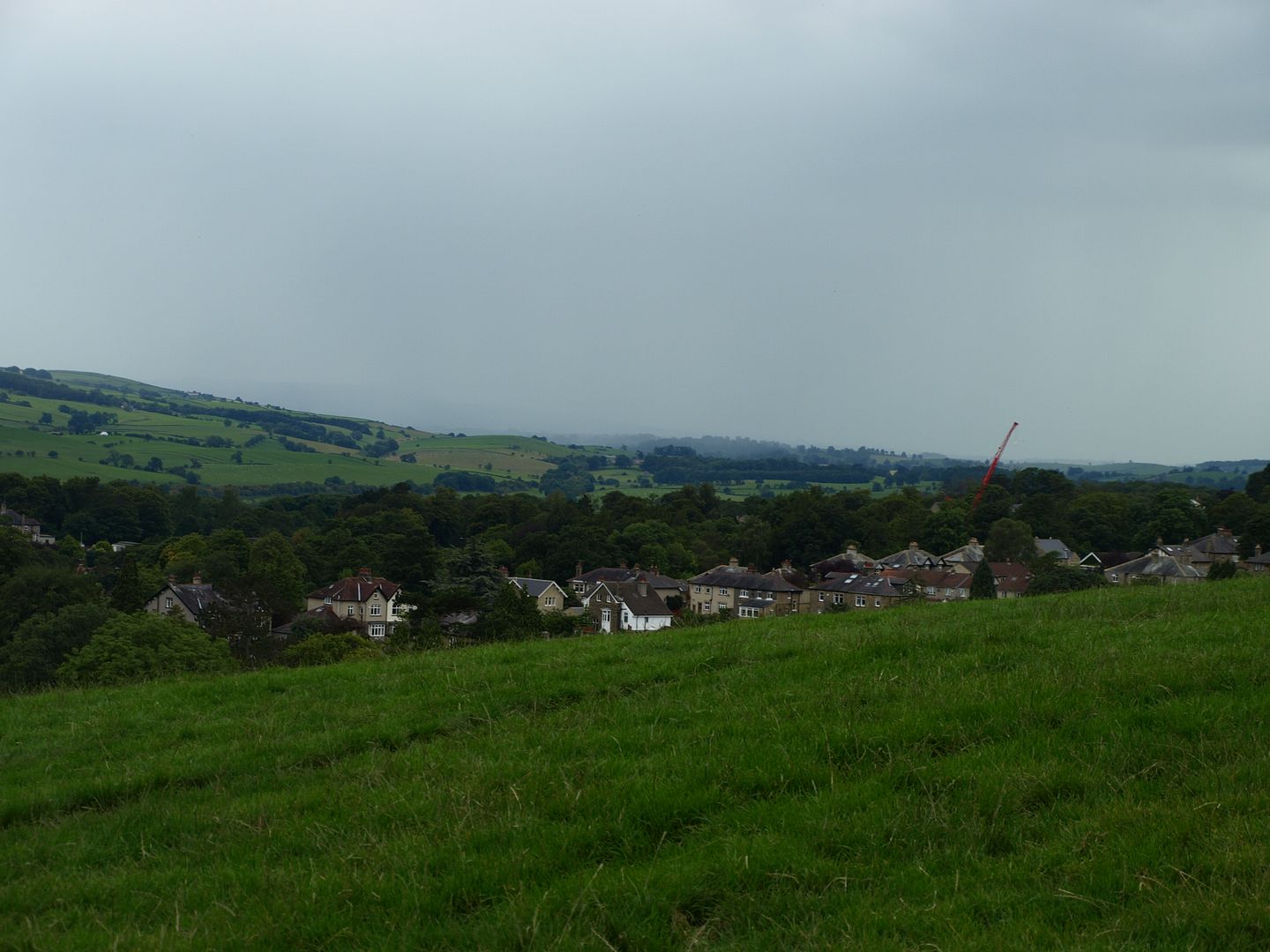 We climbed the hill on Saturday afternoon and stayed there for about ten minutes before we noticed that the rain (in the above photo) was moving towards us pretty fast. We legged it home and only got a bit damp. Then everyone just sort of settled down and pleased themselves with reading or drawing and whatnot. After that we went out for a fab meal to celebrate mine and Andy's 2nd wedding anniversary – really lovely evening and excellent food.
I think everyone had a good time (phew!) but my mum's most bestest moment was finding an Ercol rocking chair in the antique centre. She bought it and now it is in my dining room as she has bribed Andy to drive it home for her next time we visit!