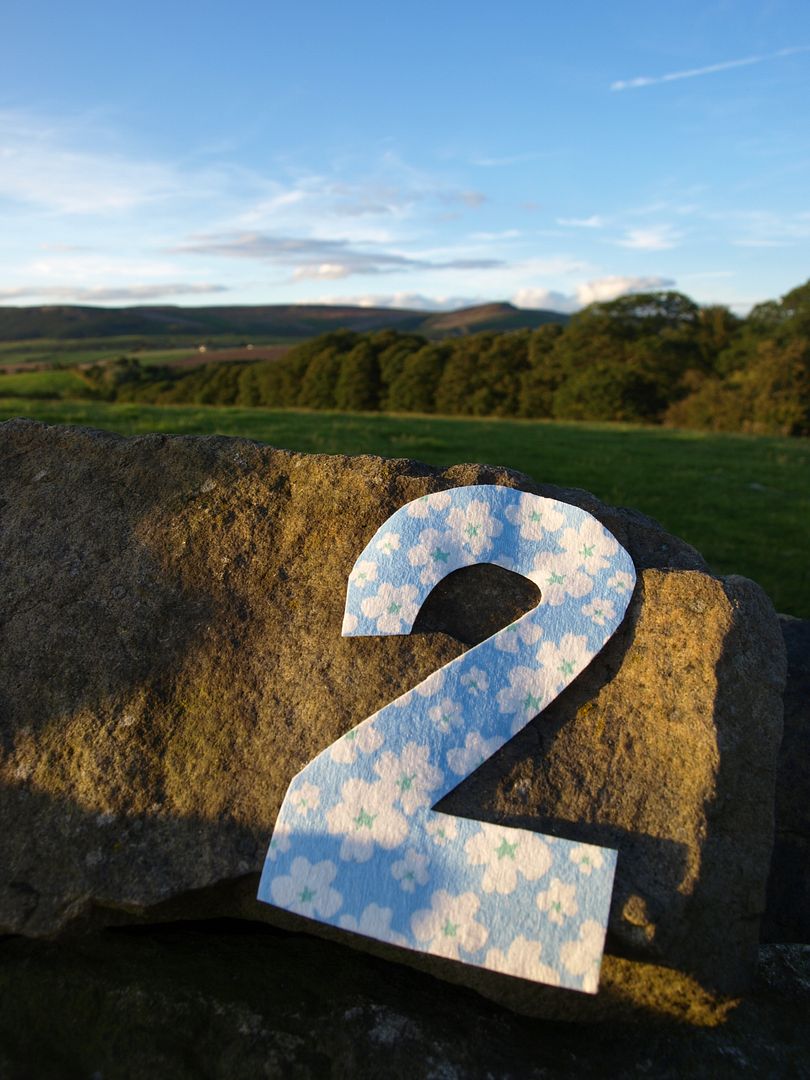 On our 1st Anniversary we went to Alnwick, Alnmouth and Boulmer for the day. This year was different – it was a Monday and we were both at work during the day. The only thing I really wanted to do was to climb the hill and sit at the top taking in the view and being reflective of the past two years and what not. This is the first year in Our Own Home and it felt all kinds of right to have our anniversary in homey place. And you know I love the hill.
Last year we wrote our "Number One" in the sand on the beach and I wanted to continue this each year. I was a bit stuck for an idea as sandy beaches are not common on the top of this hill but with a bit of scissorwork and a Sarah Smith cloth we were all set. Love that photo :-) it says "Two years, and this view is ten minutes from your door". It also says, you can draw a passable "2" back to front on a cleaning cloth and cut it out in less than 5 mins.
The rest of this week has been grotty and grey with bouts of rain but Monday night was gorgeous and the light was lovely. There were a lot of cows on the hill so I took a photo. Well lots of photos. There are 3 times as many photos of cows as there are of us that evening … not sure what that says about me but I am happy with my cow photo anyway.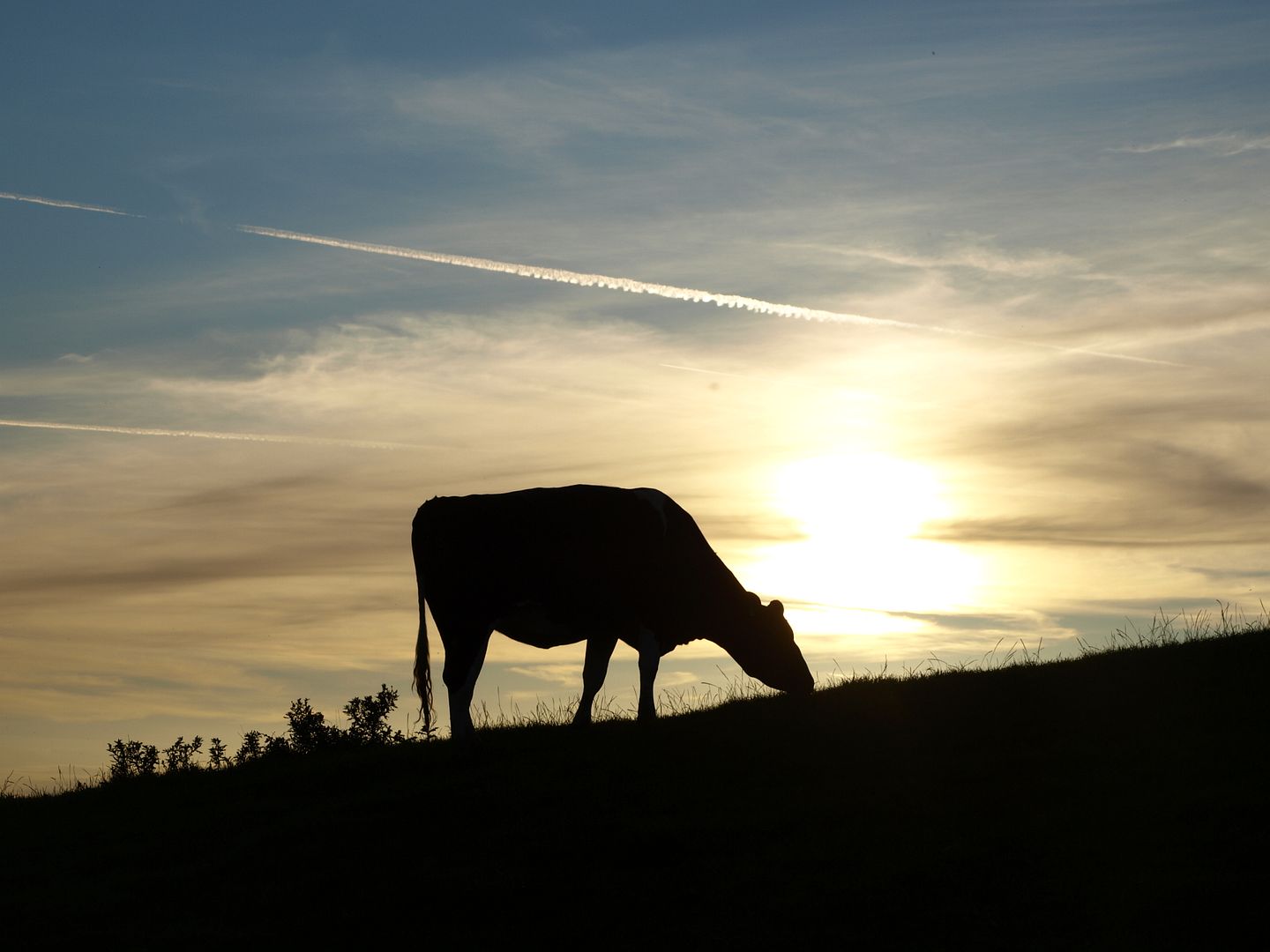 I'm so happy living here.
Once again we proved that we are unable to take a photo with both of us looking normal, not blinking, looking at the camera or pulling a stupid face but that matches our photos from last year so at least our photo albums will have continuity. In light of this I am going with the following photo to be our 2nd Anniversary Photo (official), especially because I look so tall and thin in it. (hehe)