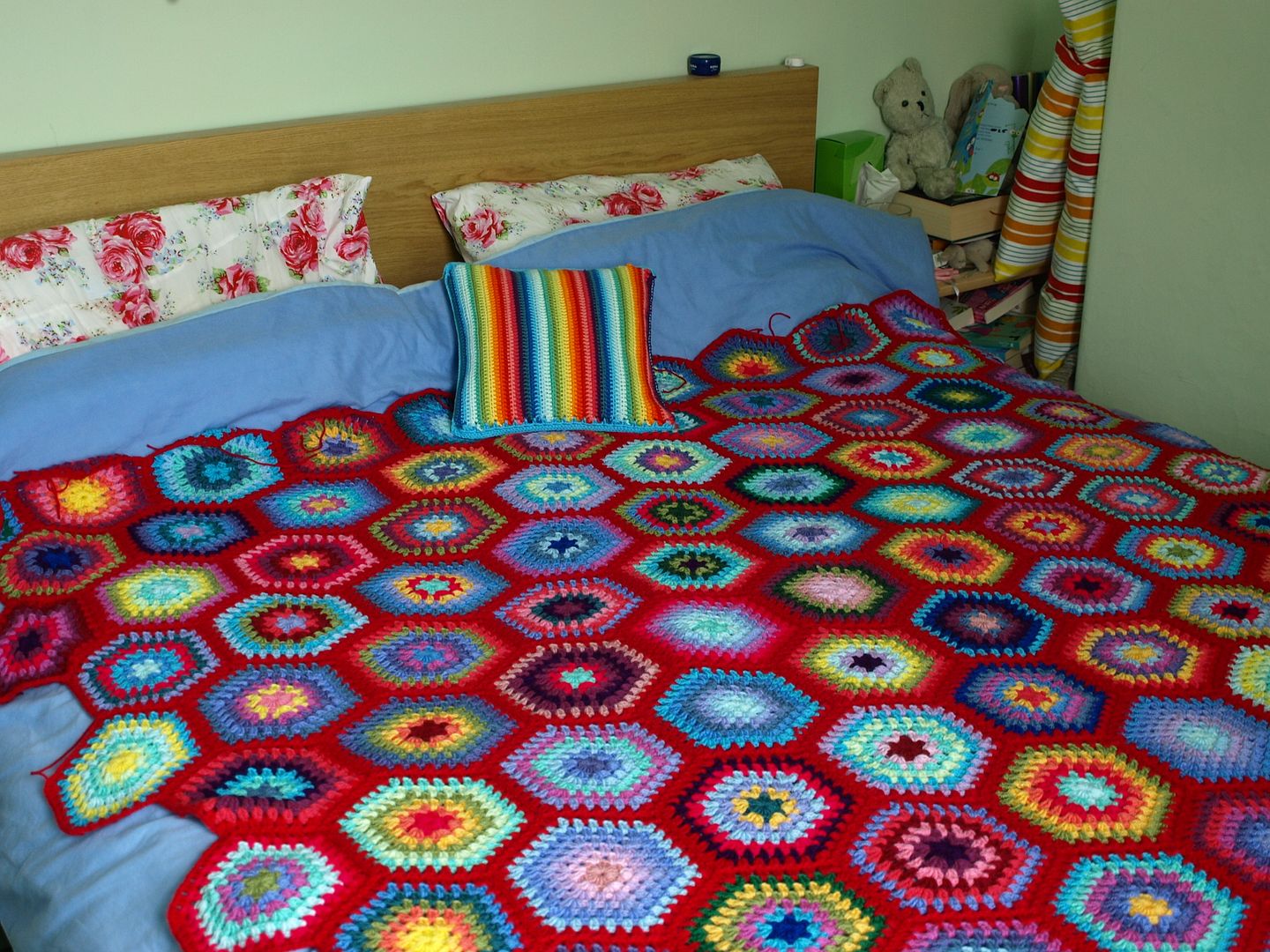 Ahh the Happy Hexagon Blanket … you all seem to love it far more than I do! I have to say though, that now it is all joined I love it more. The main reason for this is that it is no longer a half-joined thorn in my side. It's been sitting around for so long that it blocked up all my creative energy. Now it is all joined though, I feel much more free and creative – always a good thing. I still need to:
– make half hexagons for the sides
– put a border around it. I am going to do one round of red clusters, and then one round of red TRs in each stitch. Then, the next round will be a different colour, then red again. I'll repeat this until I have about 4 or 5 of the different coloured rounds. (Best laid plans, but it will probably be until I get bored.) Then, some kind of edging: possibly the one I used on the Rosie Ripple, but possibly just a round of HTRs in a contrasting colour. Not sure yet.
– tie and trim all the ends.
I hate ends.
Anyway, here is a pic of it in all it's joined up glory. It is quite striking, but I think that it might not be a bed blanket after all as it's so busy. Perhaps it can be a spare room blanket, or go on the sofa at such time as we get a sofa.