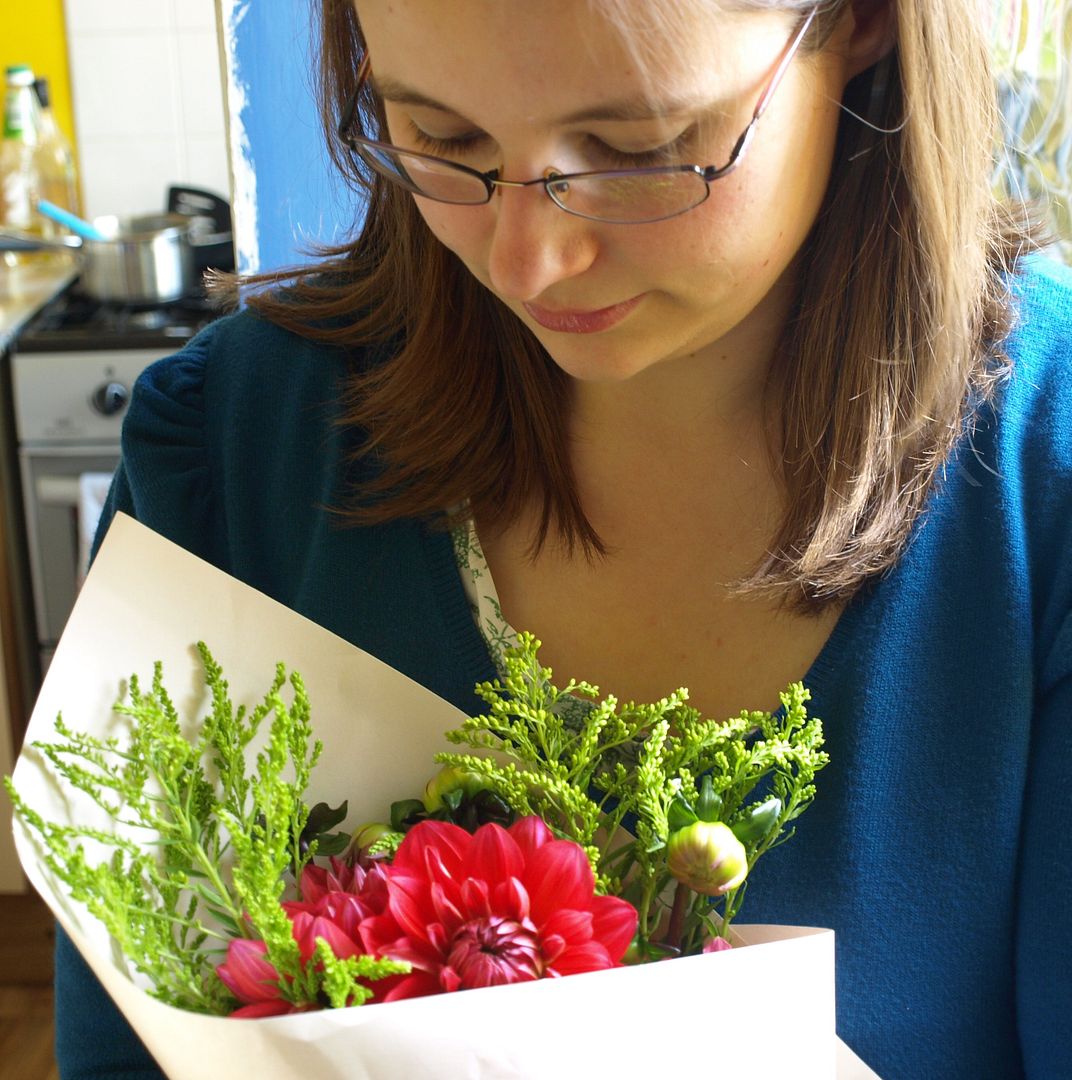 Forgive me for showing you this photo again, but I do love it so. It's rare that I really really like my own photos, but this one I do. Andy took it. Because I made him. "I need a photo of me holding the flowers!" I exclaimed when I came back from the market on Saturday. "I can't do it myself, it' snot WORKING!".
He is so obliging if bribed with a cup of tea.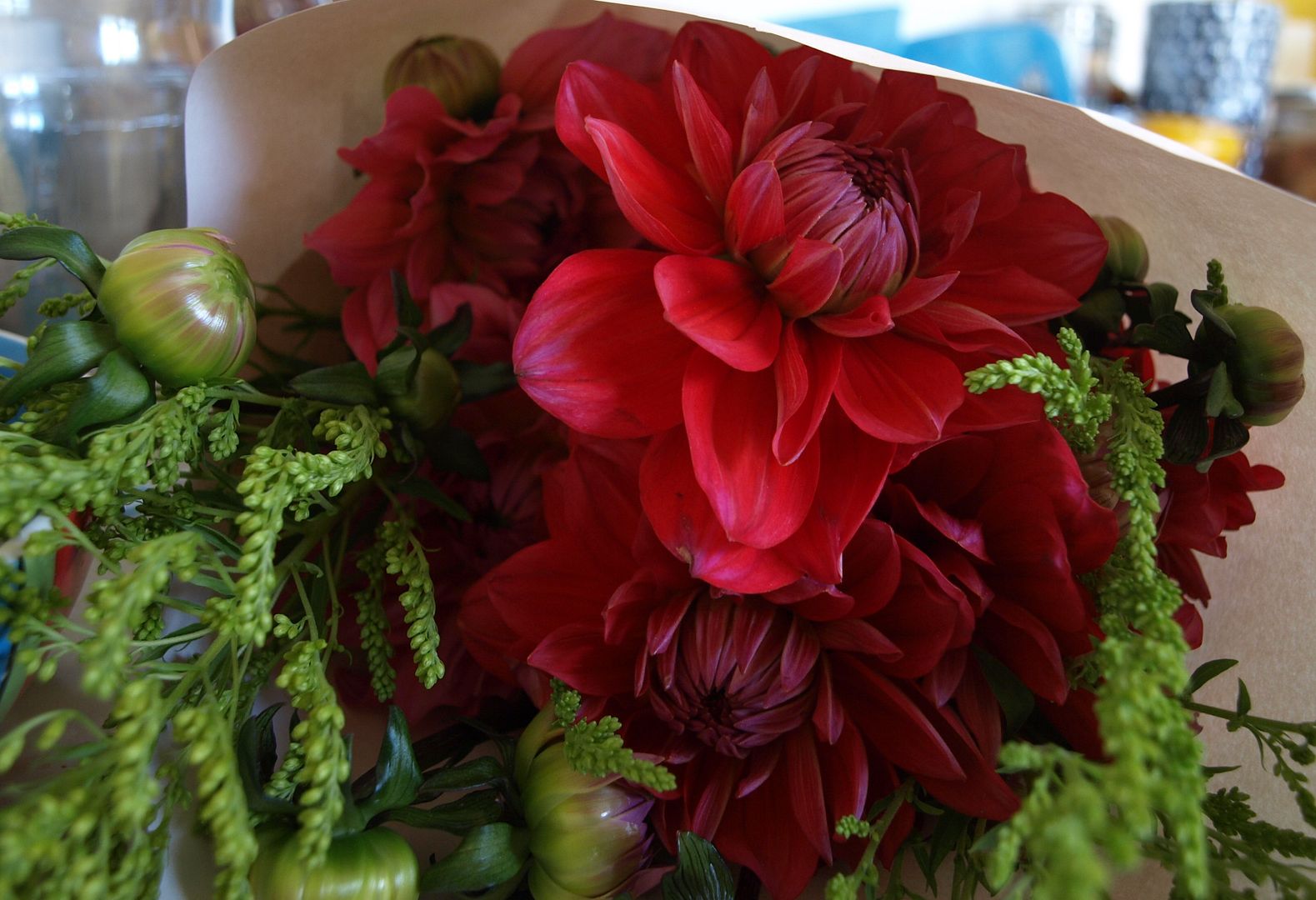 Lucy bought me my first ever bunches of Dahlias, on our very first day of being in our Very Own House. Way back in September. I was smitten with the Dahlias and from that week on, I bought myself a bunch every week until the season passed.
On Friday I walked past the market on the way to work and did a double take as I saw the buckets of crazy Dahlia blooms at the front of the Flower Man's stall. Whaaaat? Dahlias ALREADY? But it is only July! I sent a text to Lucy. "OMG there are DAHLIAS on the market already! I cannot wait to buy some tomorrow!"
So I did. First thing on Saturday I went to the market and bought not one but two bunches of Dahlias. On pink, one red. Red for the kitchen windowsill in a blue striped jug …
and pink for the dining room windowsill in a blue dotty jug …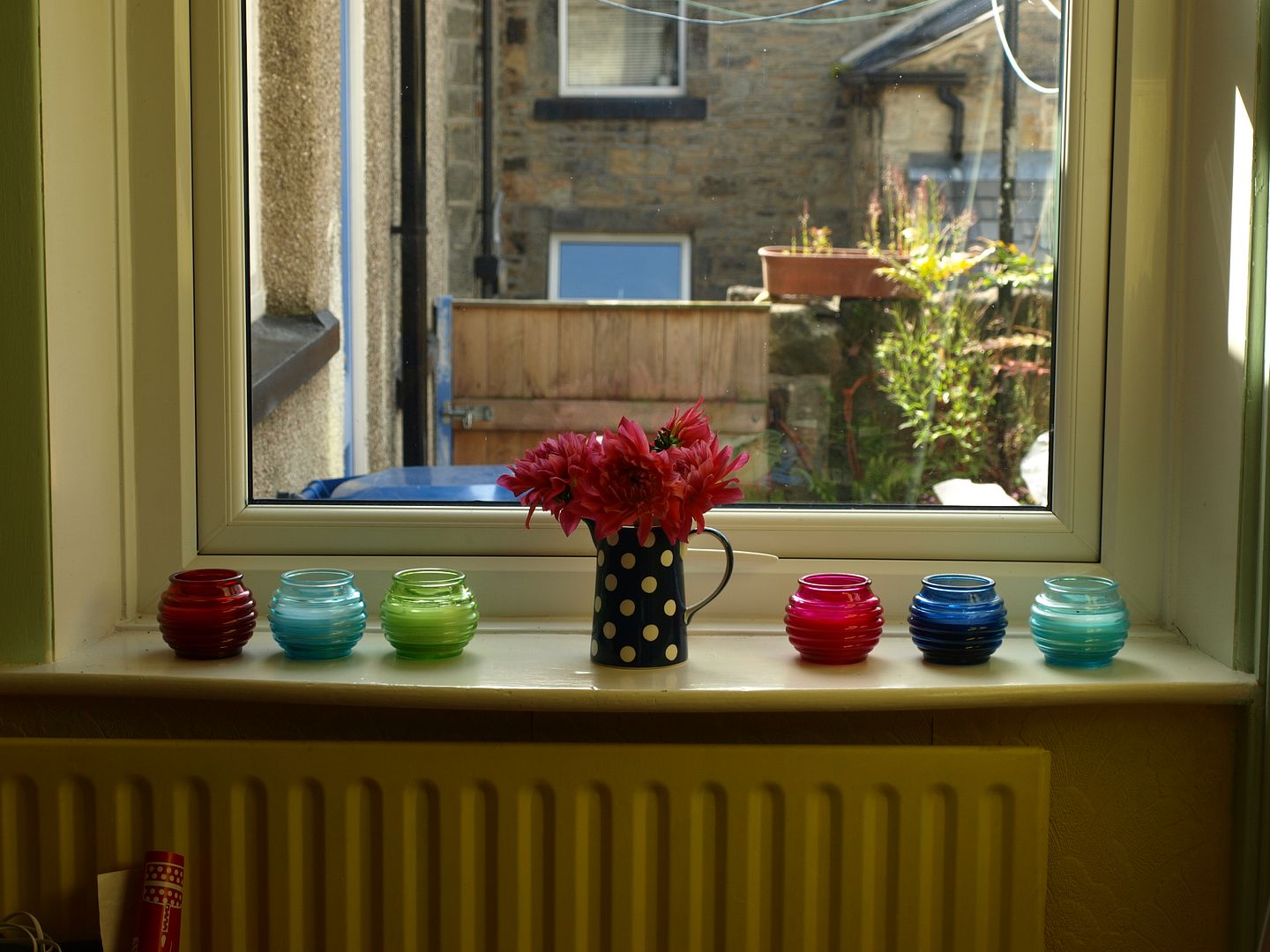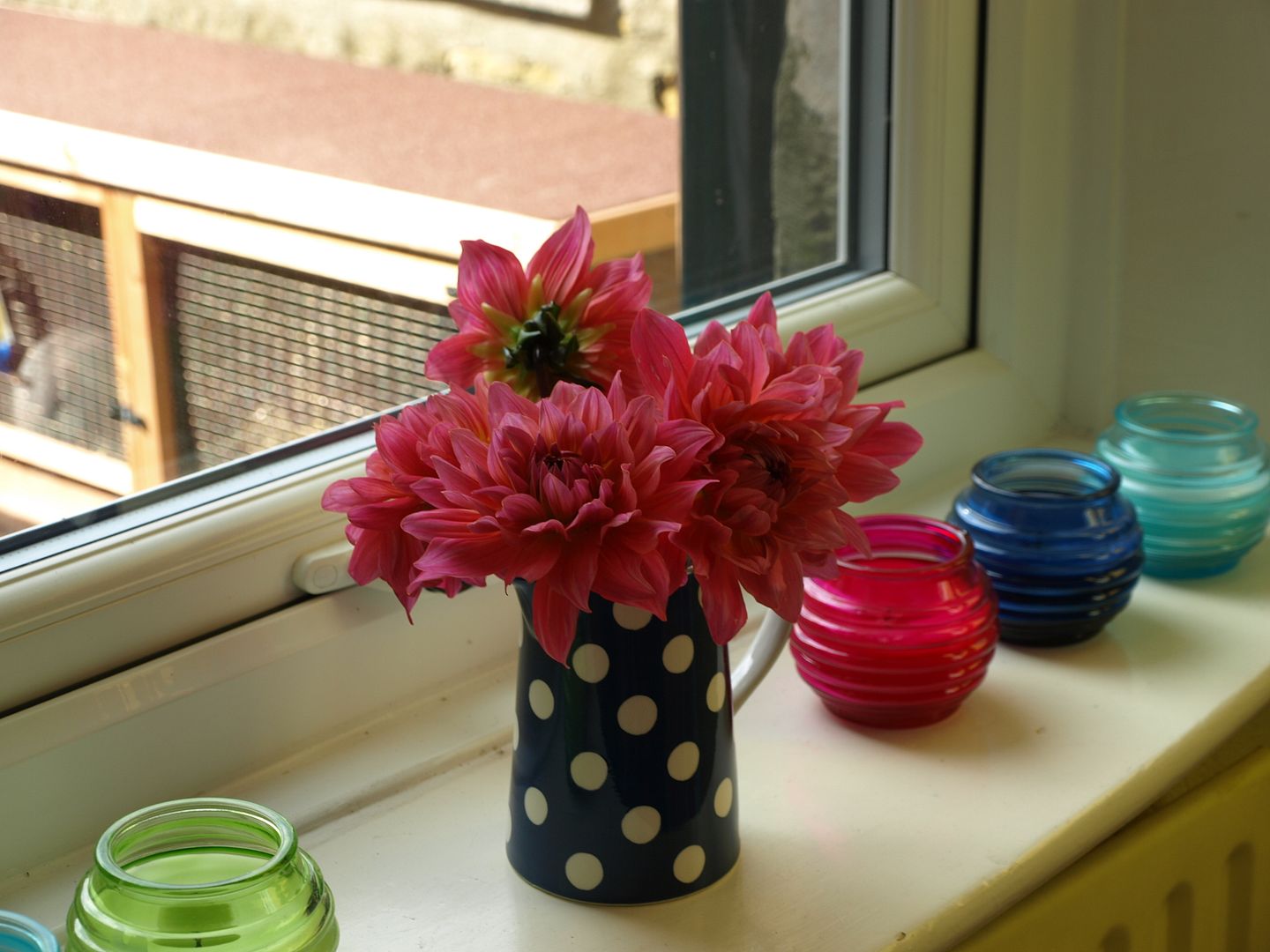 and one single pink Dahlia on its own on the tiny grubby windowsill at the top of the stairs …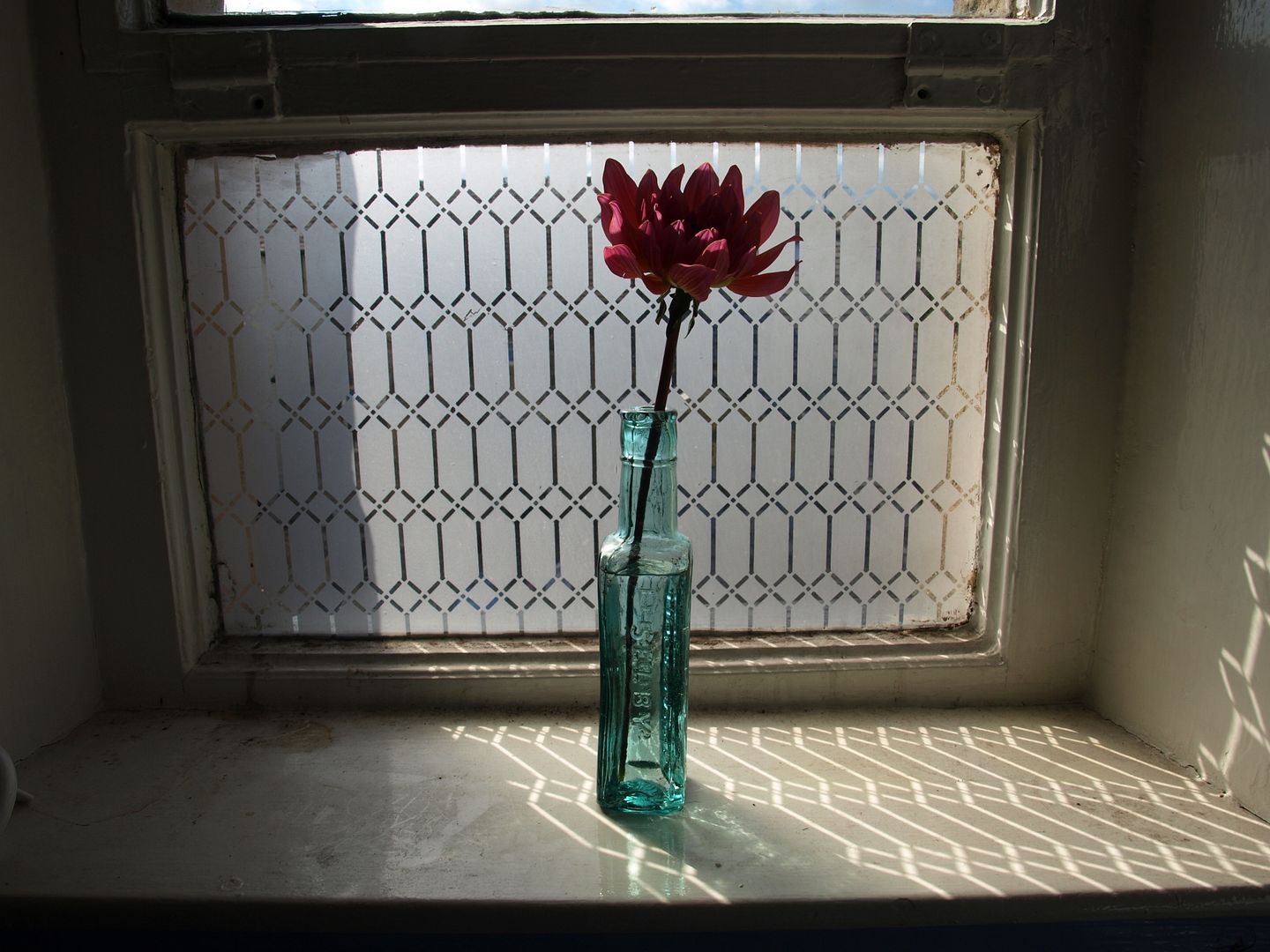 I think there is a sort of infinity about the way the petals unfurl. There could be petals forever!
It's bittersweet, in a way, that it is time for Dahlias already. Nearly a year of being here … nearly Autumn and Winter again. I can't believe it's nearly been a year, and I really really can't believe that we have to have Winter again soon!
Overall, they are lovely flowers that make me happy. Not bad for £4.
xxxxx