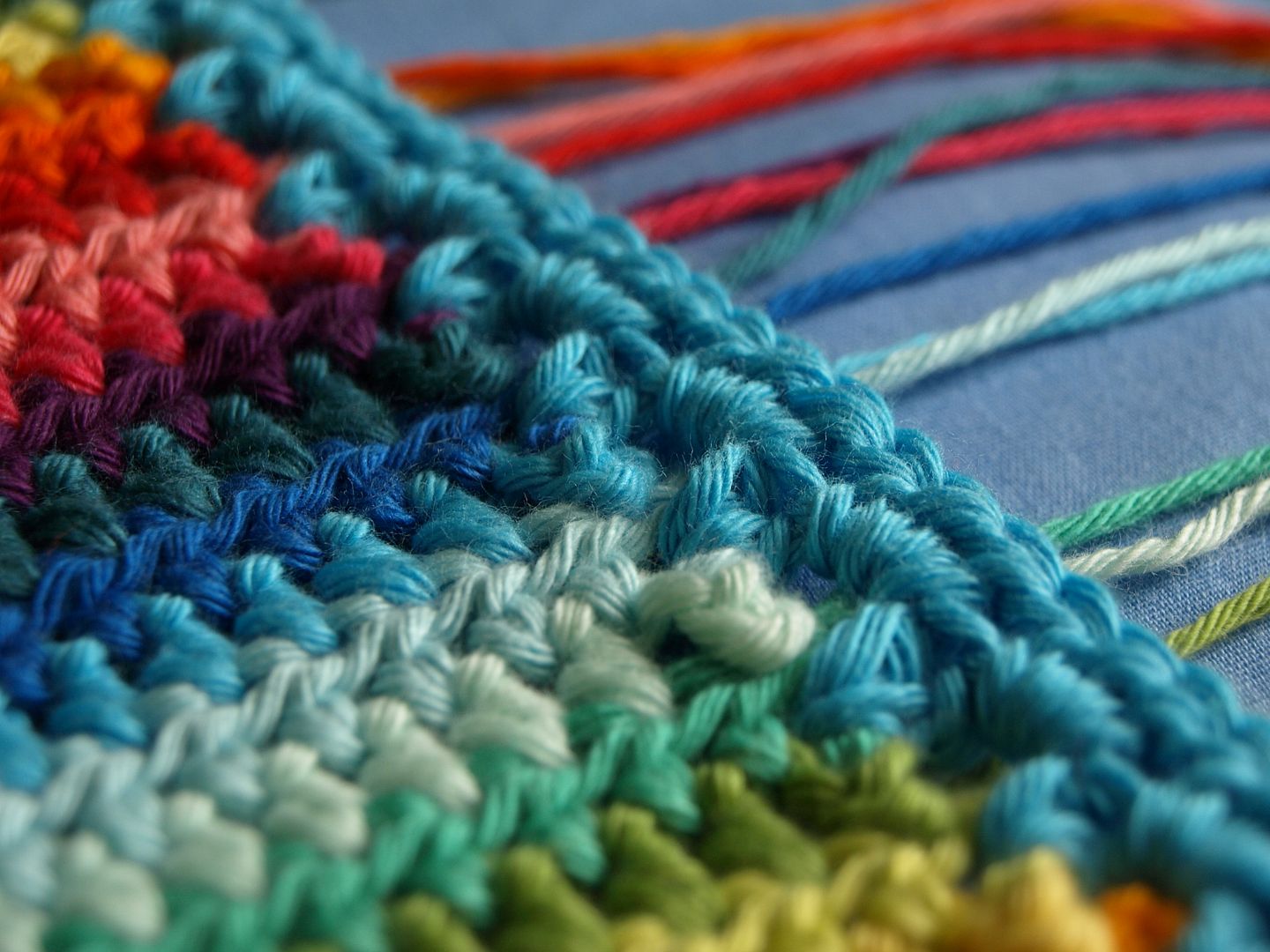 It's been a long while since I bought my Rico Creative Cotton. It took me a long time to find a project which I felt showed off the colour range to it's best. I settled on simple stripes in a sort of rainbow order. The project? A cushion for Andy. Andy hates the feel of wool, or anything fibrous like that, but he DOES like cotton. Cotton/bamboo mix is also acceptable, and also Rialto is apparently ok too. Expensive tastes or what!
That photo made it onto Explore on Flickr, by the way, something that made me jump up and down and grin with excitement. I saved the link and emailed it to all my family (who weren't bothered.)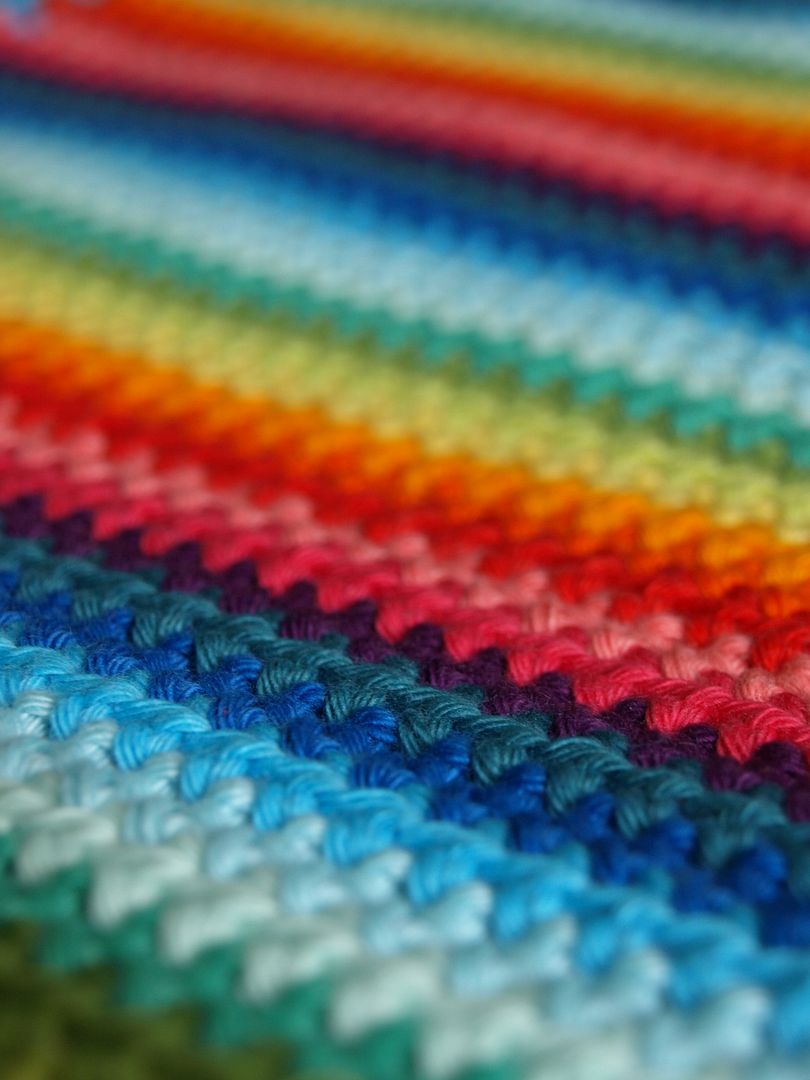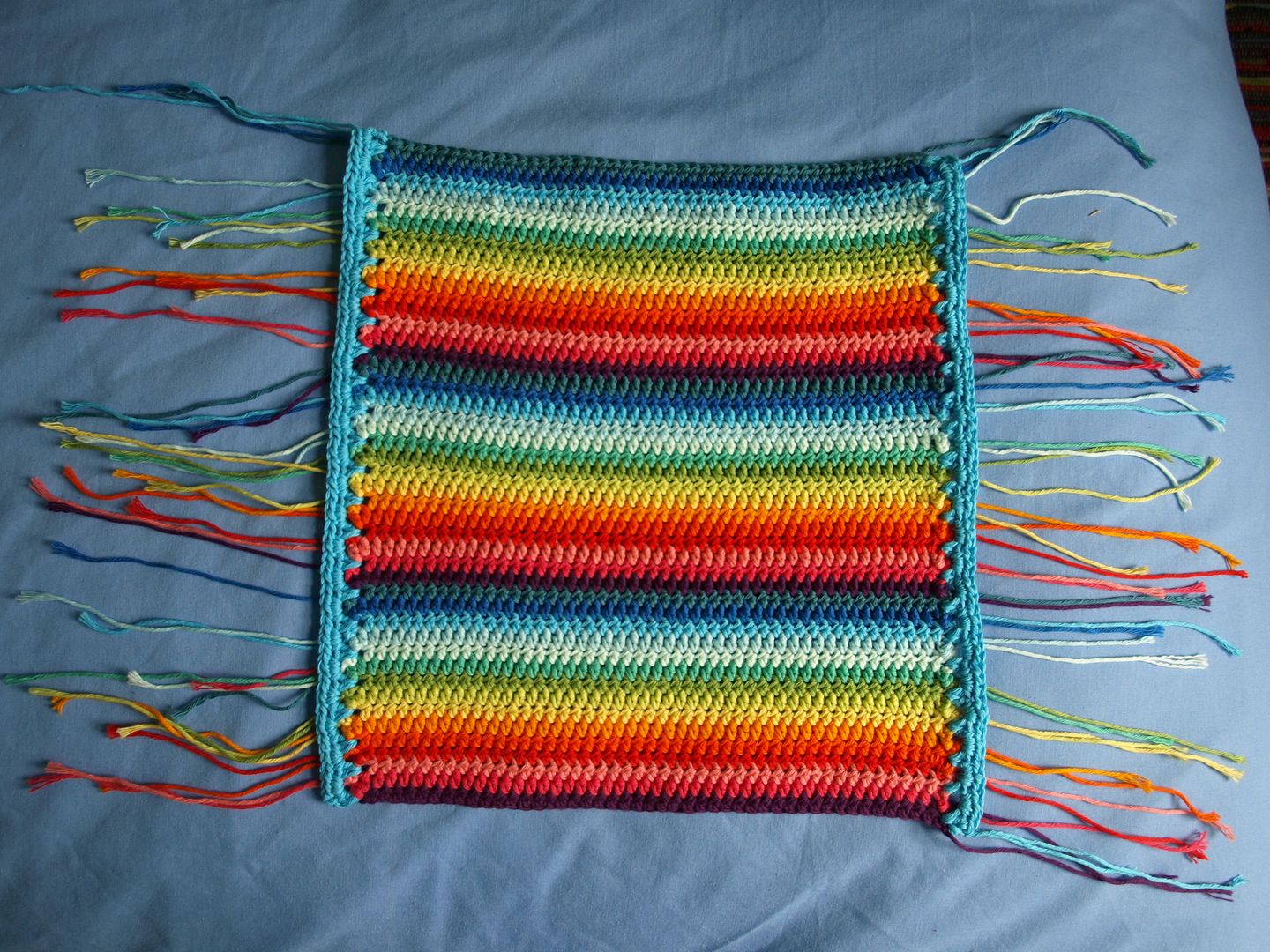 I worked in straight rows using UK htr (half treble) stitch. I think I'm going to photograph a tutorial of how I work in straight lines as I've had a few questions about it and honestly, it took me an embarrassingly long time to be able to crochet in a straight line that I feel I should help people if I can. Wonky sides are very frustrating.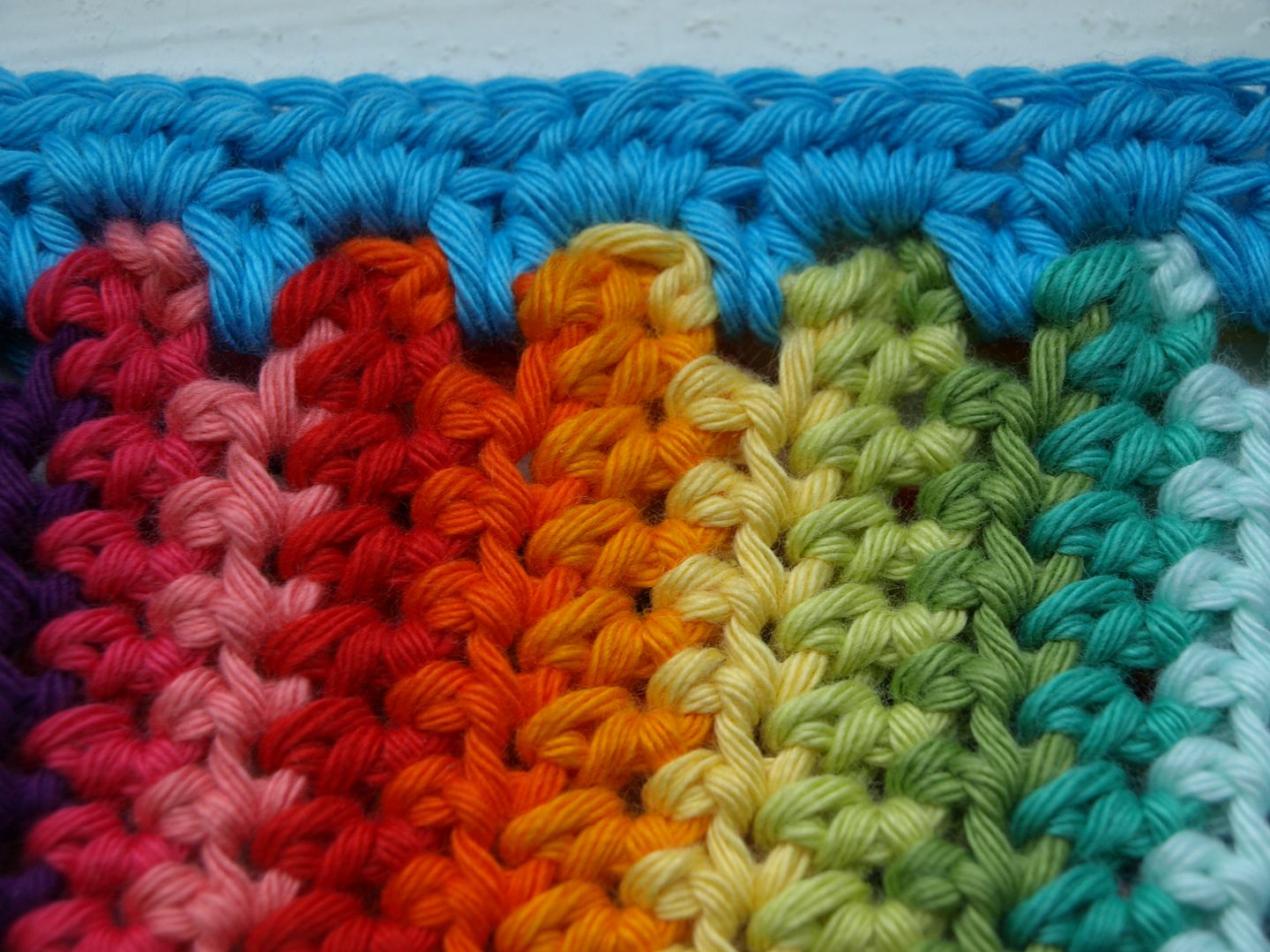 Along the sides I worked two htr stitches into the side of every other stitch. If you look at the photo above, you'll see what I mean. I then worked 3 (not sure if it was trebles or half trebles actually) half trebles/or trebles into the spaces of those clusters, like you would in a granny stripe. I didn't make chain spaces between the clusters of 3 stitches.
I made sure that I did the same on both edges of the crochet, and exactly the same (including obsessive counting of stitches) on the other side of the cushion cover.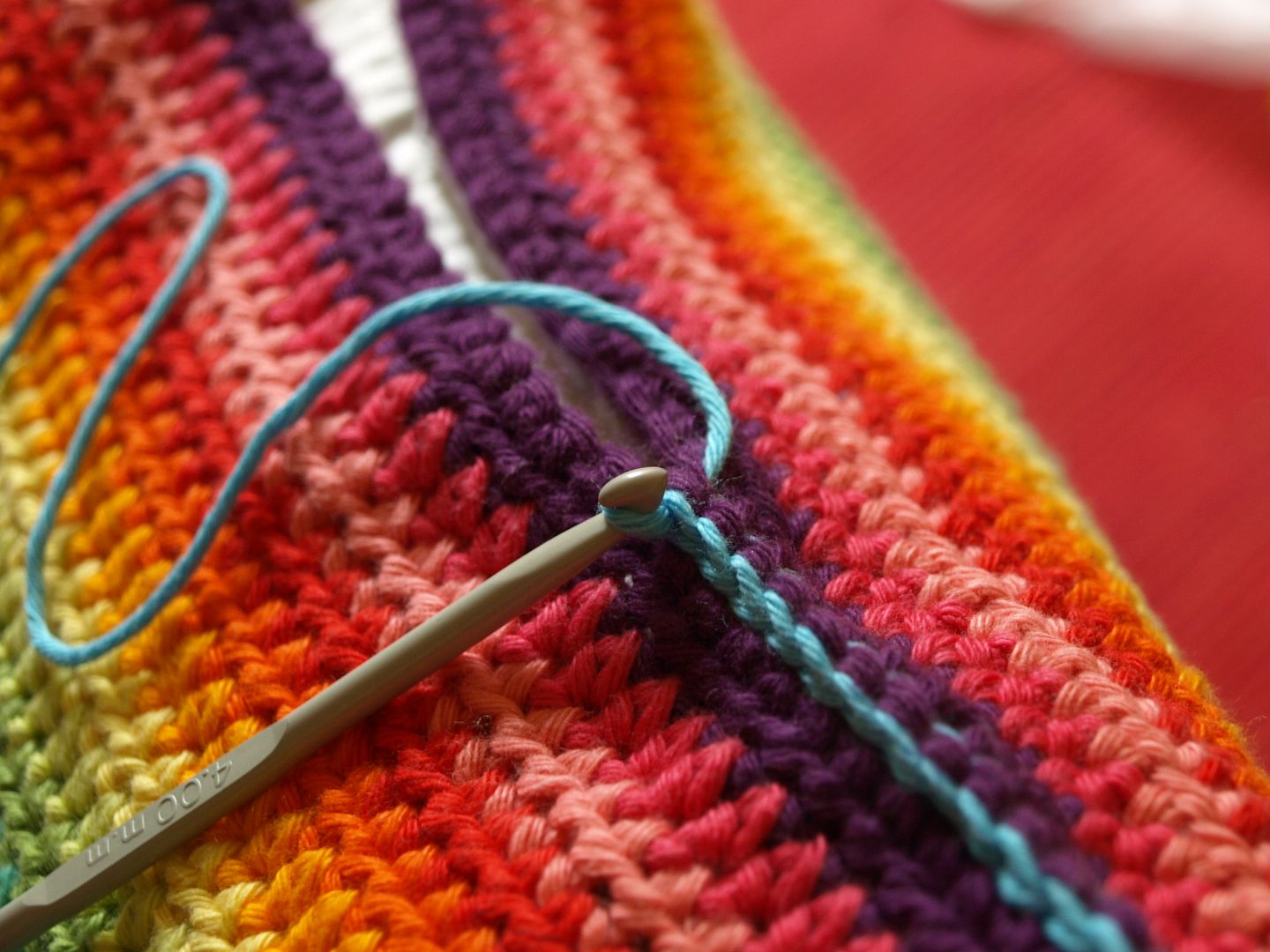 I joined the two sides leaving a deliberate ridge on the outside by joining using the back loops only while holding the crochet wrong sides together. The cushion I used is a feather one so it's nice and sturdy.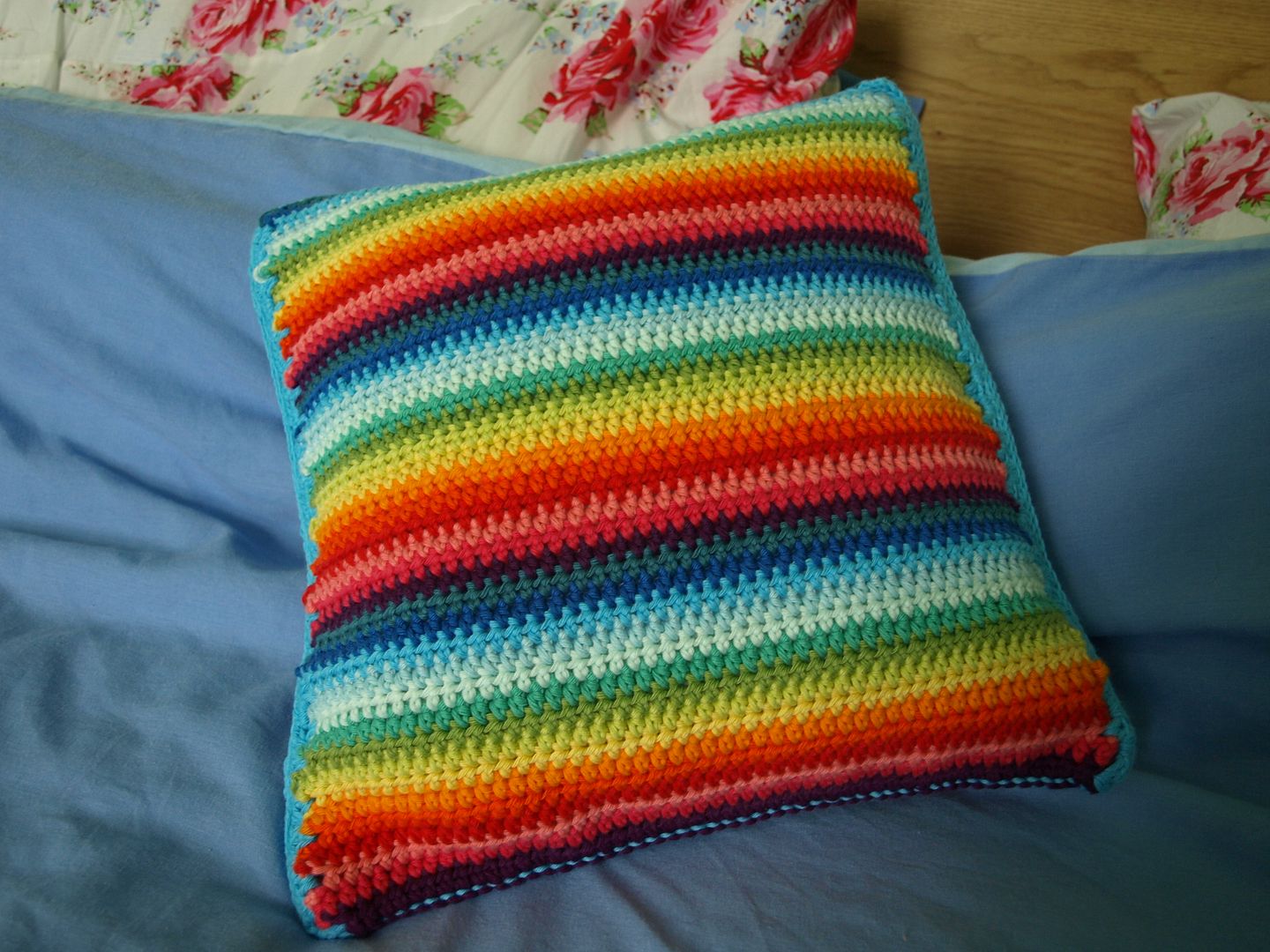 I'm really happy with how it turned out and am tempted to make another one using the same yarn but a different colour combination. I'm stocking all my crochet cushions up in the spare room, just waiting for the far off, shiny happy day when we buy sofas for our completed living room :-)
Oh … and it looks rather smart with the hexagon blanket … which is good.