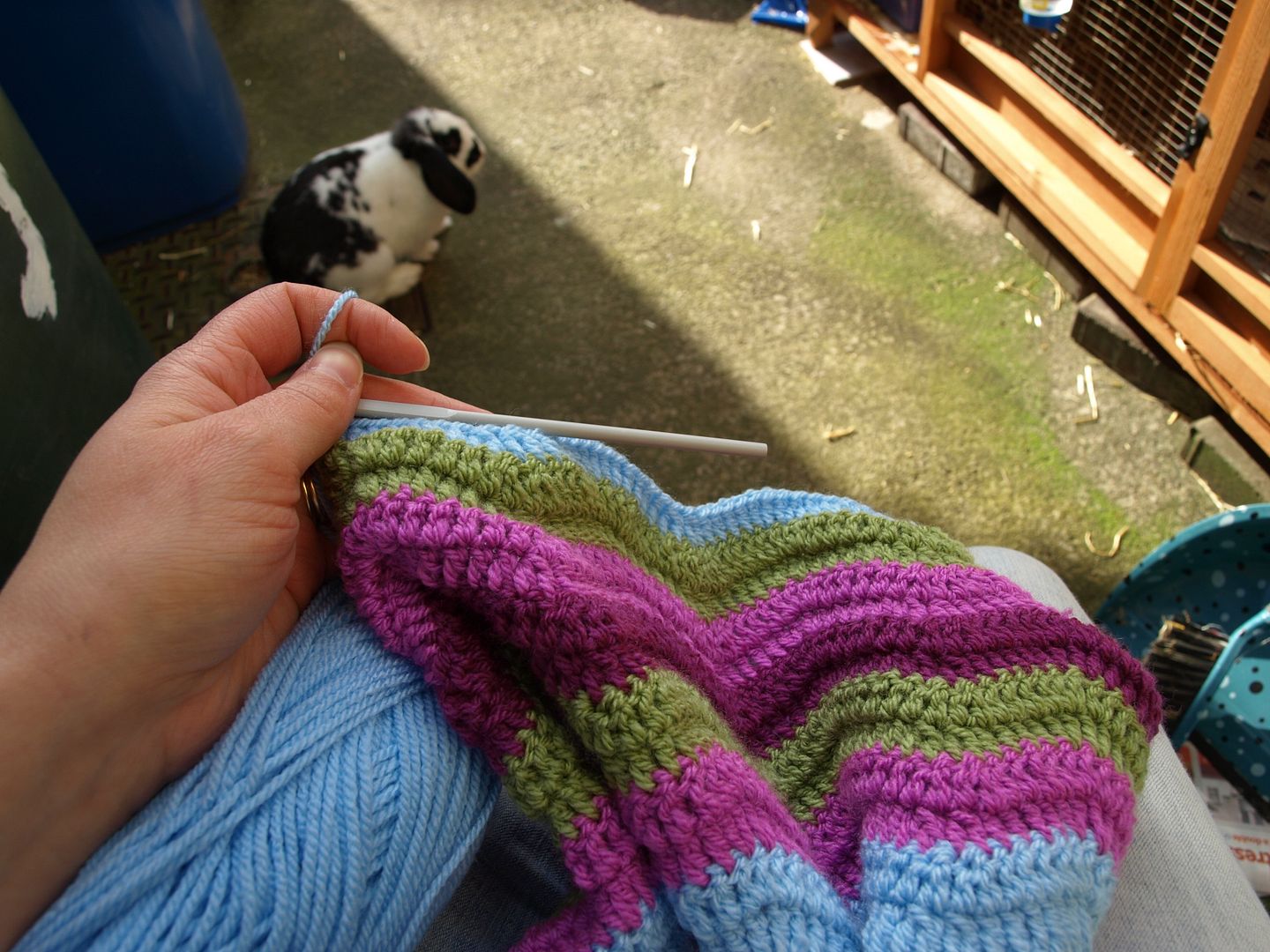 These rabbits of ours are always keep to come out of their hutches for a hop. As soon as I get home from work they begin clamouring for attention and won't give in until I let them out. This is rather tricky because they can only come out one at a time. Bramble is FAR too fond of Parsnip's back end for them to play together. When one is out, the other one is jealous and makes a fuss. The only way to cope with this is to give them each a short 5 minute hop and then let them out again for a longer time. I have to sit and supervise while they hop about the yard because it's not completely rabbit-proof and I'm not convinced that they can't get under the gate. They also do stupid rabbit things like try to sit in the drain or eat the steps up to the house.
Anyway sitting and supervising as your rabbits rub their faces around everything ("That's MY brick!" "Er, no I think you'll find it's MY brick. And while we're about it, that's my plant pot too!" *rub rub rub*) isn't much fun after the first ten minutes. I have things to do too, rabbits! So enter crochet. Much more interesting and sort of multi tasking too. I did try blogging outside today but my laptop wasn't keen on being away from the power cable.
Do you like my blanket? It's for Phoebe's first birthday on Friday. I am not optimistic that it will be completed in time. However as Katherine rightly points out, it's summer and she doesn't NEED a blanket yet but will when it's completed. So Phoebe will be receiving a different birthday present from me and well, this may become her Christmas blanket. That's a nice deadline ;-)
Devinder, you asked what yarn I'm using: It's Stylecraft Special Dk in Cloud Blue, Magenta, Meadow and Plum.
You may have been wondering why this post is called Janis Hoplin. This is what we call Bramble. It's a not very imaginative twist on Janis Joplin. (Parsnip's nickname makes even less sense as we call her Nicholas Twitchell.) Let me show you Janis Hoplin in action: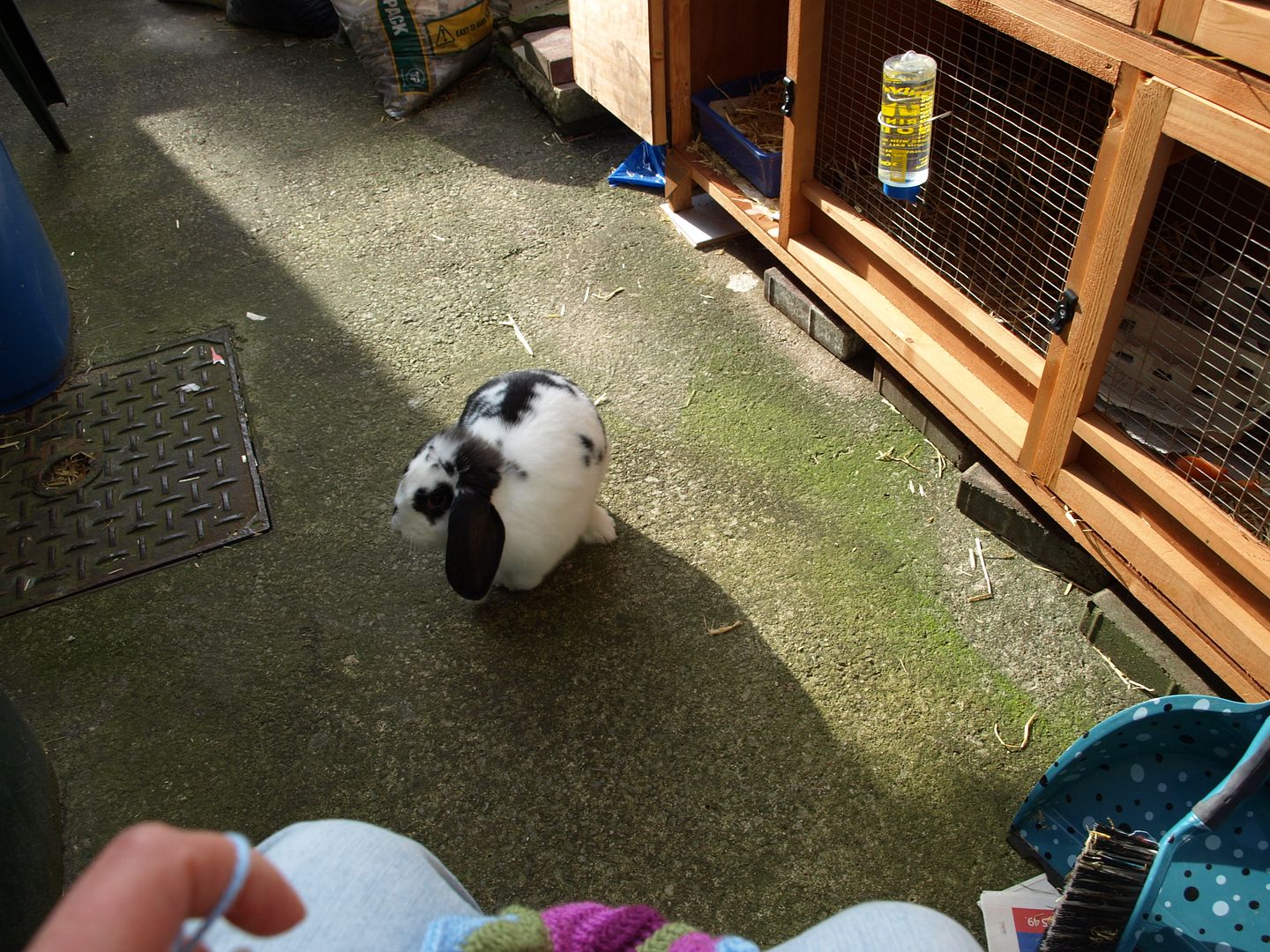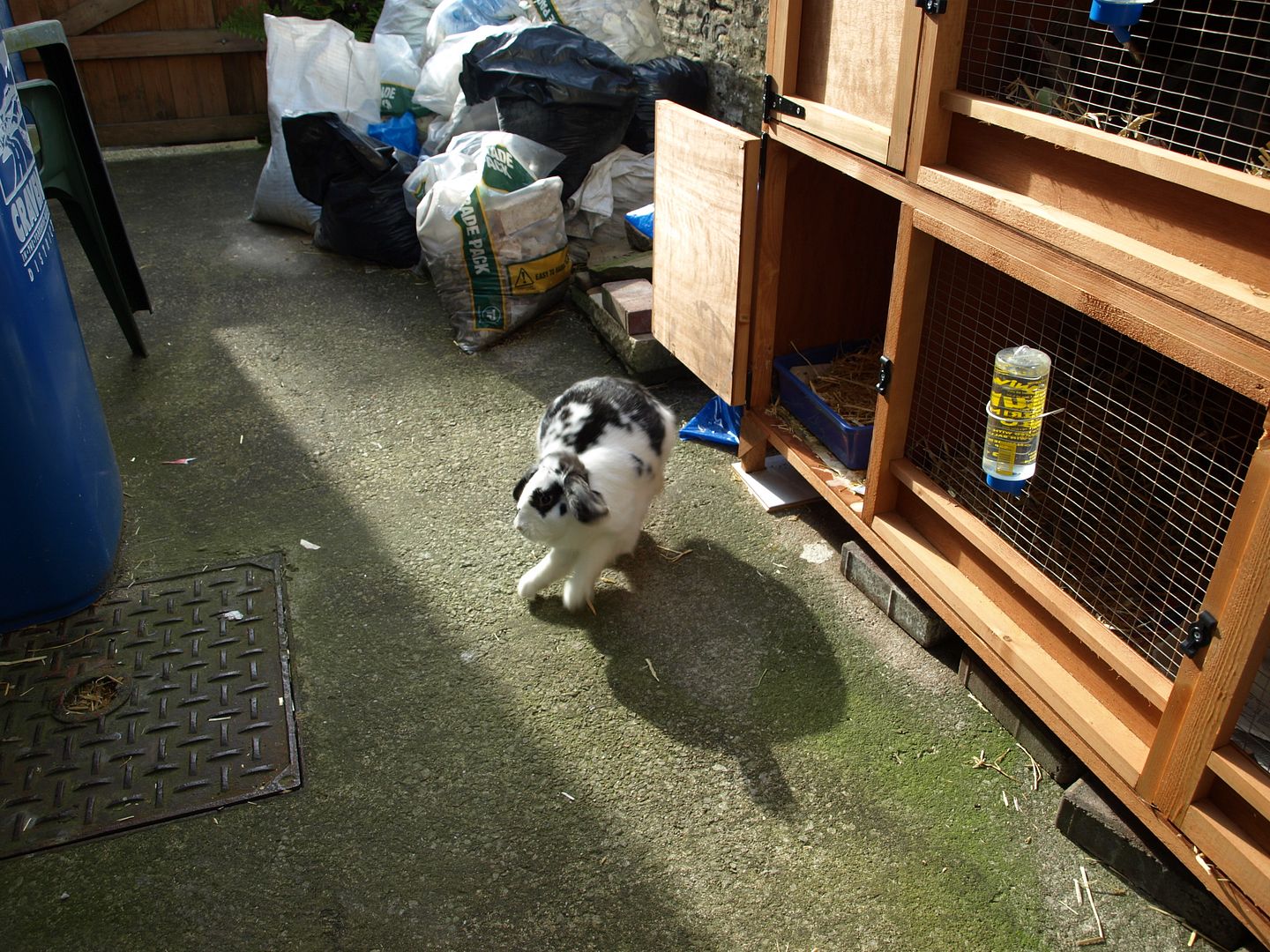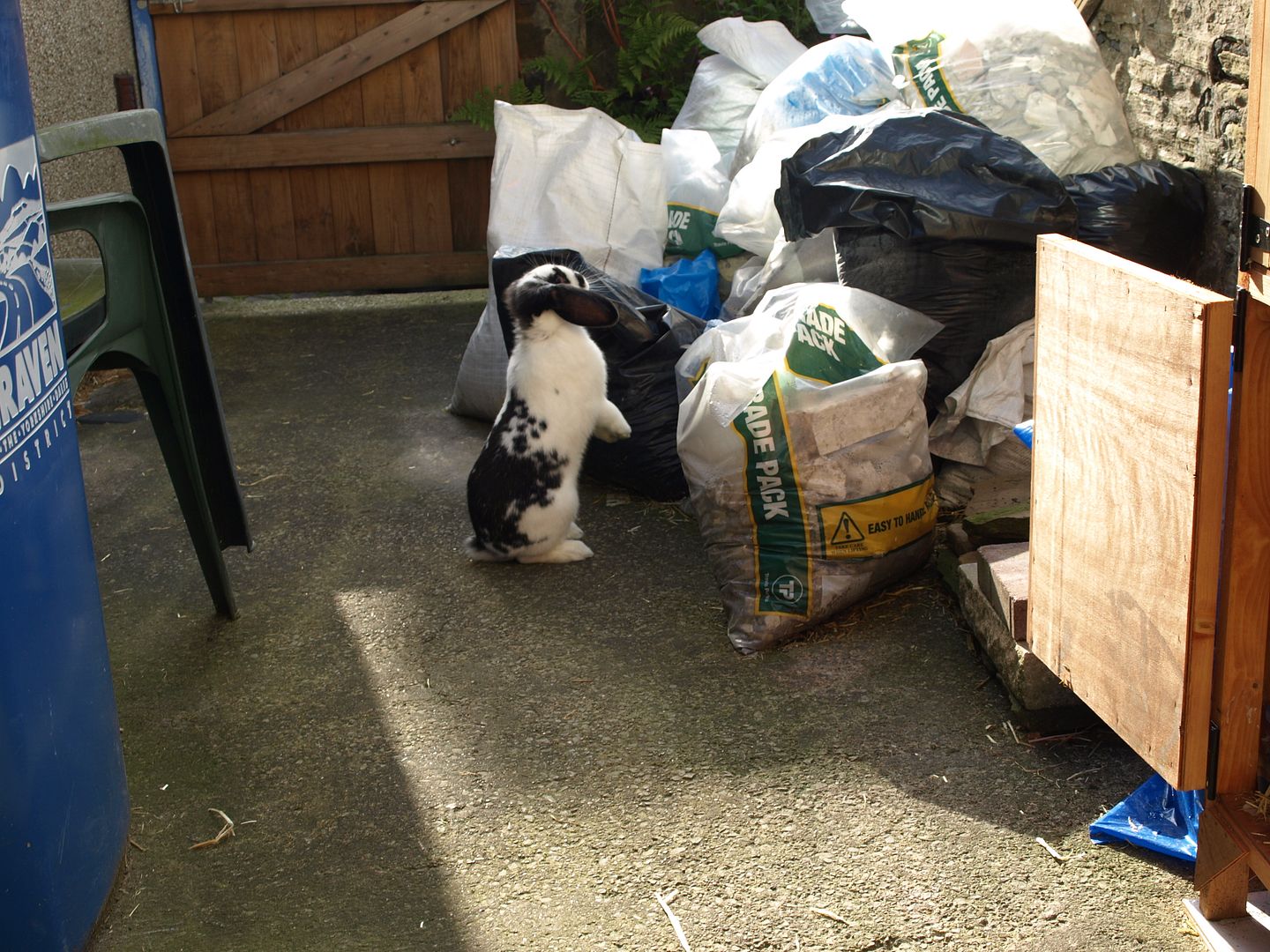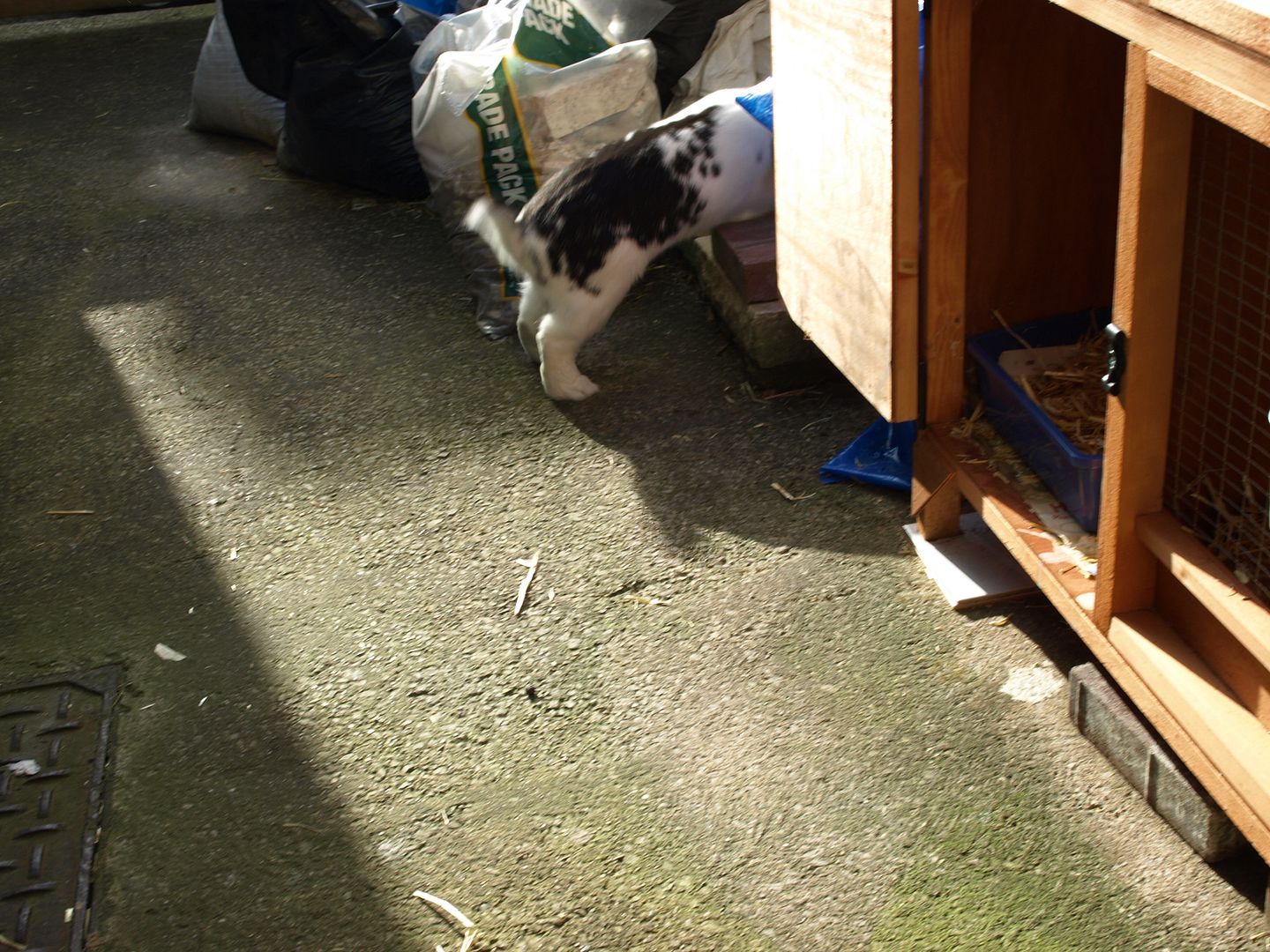 She's fun to watch as she just LOVES being out. She leaps about like a lamb and skitters up and down the yard. It's funny as well because she is a bit more portly than Parsnip and really has to squeeeeeze to get under the hutch. Parsnip is more svelte and slithers under there with ease. There aren't any photos of Parsnip today because my camera battery ran out after this.
So there you go. Janis Hoplin having a hop :)
xxxxx
P.S: every time I look at these photos I can't get the Spice Girls "Who Do You Think Do Are" out of my head. Swing it Shake it Move it Make it! heh.