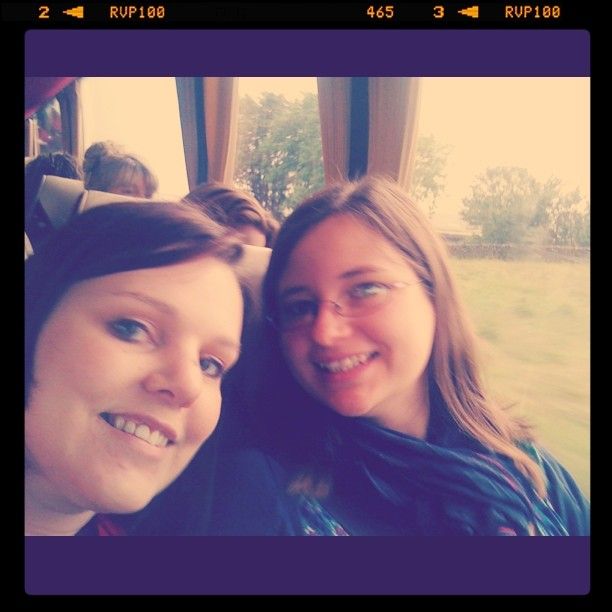 Today, I went to Woolfest with Rach. This is us on the coach about an hour into the journey. Bright and breezy!
Rach has just emailed me this photo. This is me on the way home from Woolfest, at about 6:30pm. Apparently I fell asleep like this, just holding my yarn ready to make my next stitch!
I am very tired. We got up at 6:30 to be on the bus to leave Leeds at 8am, and I did not get home until quarter past nine tonight!
Full of sleep now, so I'm off to dream of brightly coloured yarn and hopefully make sense of my photos for you tomorrow :-)
xxxx