It was a bit of a tease just giving you a sneaky peek of a finished item wasn't it? Today though, I can show you both finished cushions! Yes indeed. They are for my sister's birthday, which isn't until the 20th but I wanted to give her her presents while I was here. That was fun :-)
I knew that she was getting Cath Kidston bedding in the boat pattern, and some stripy pillowcases for her birthday, so I thought I'd make her some cushions to complement them. I was also inspired colour wise by the Marks and Spencers picnicware range and these rather lush cushions from John Lewis.That's right folks, it was time to embrace the grey yarn! I'm so impressed with it and am glad I chose to … it's not a colour I would usually have chosen, but now I am working out ways to use it in all my crochet.
I used Stylecraft Special DK in Aster, Silver, Lipstick and Cloud Blue. I wanted the fabric to be dense and hardwearing, so I worked it with a 3.5mm hook using half treble stitches. It's the first time I've done irregular widths for the rows of colour. The largest amount of rows for one colour was 4 but apart from that I just changed colour when I felt like it. I spaced the red intentionally, and kept those rows slim because I think making it genuinely random would have looked a bit pants. The back of the cushion is worked on the same principle, they are not identical but they have the same colours and stripes so it looks fine.
This cushion took quite a long time to make as half treble stitches worked on a 3.5mm hook do not work up very quickly. When I finished it though, I managed to whip up a granny square cushion in about a day! It isn't as smart as the striped cushion because I only used a cheap ikea cushion pad inside it and they are not very square. It's difficult to keep a granny square shape when your cushion is conspiring against you! Still, they look good together and Rachel really likes them, so that's ok.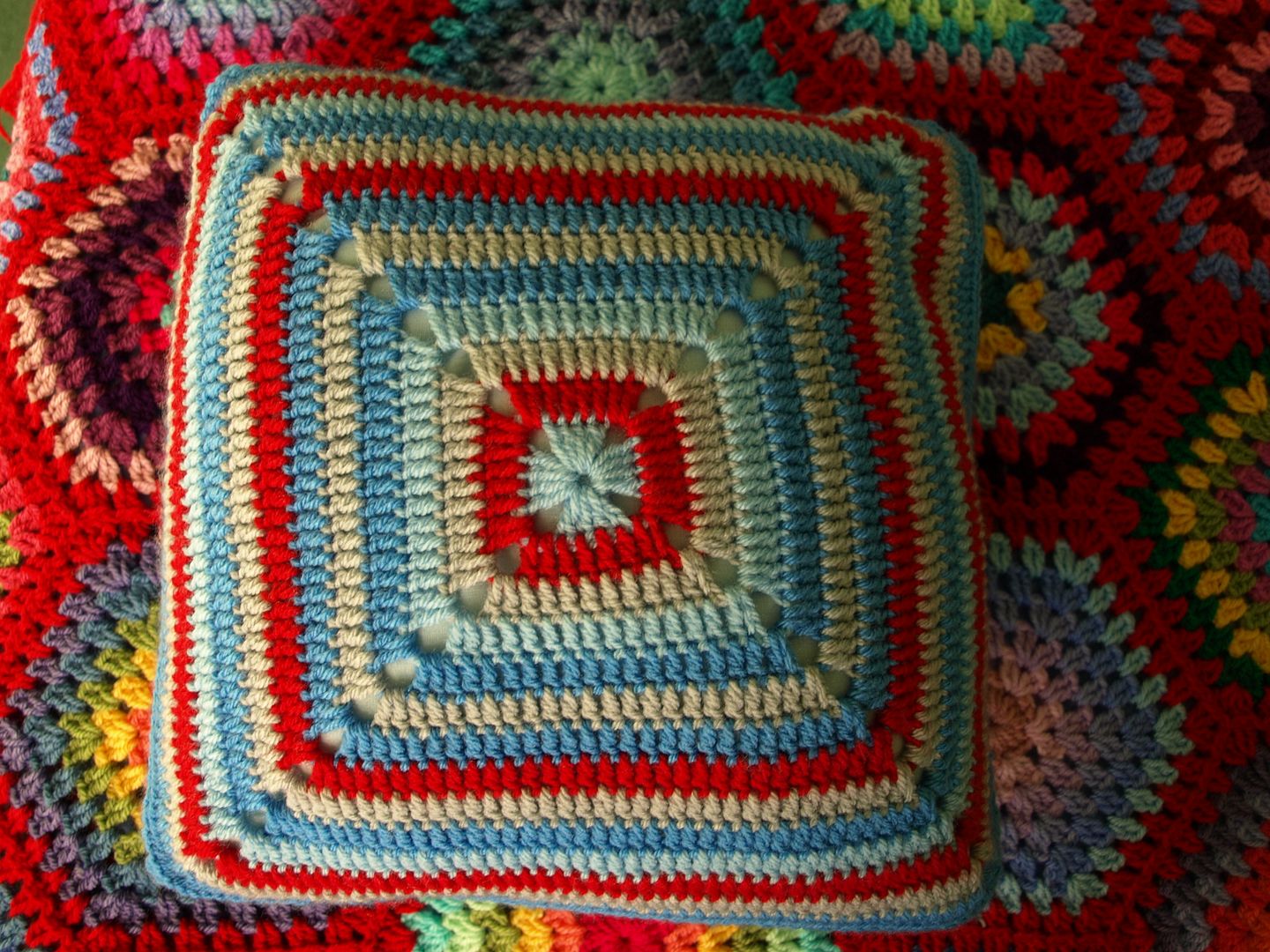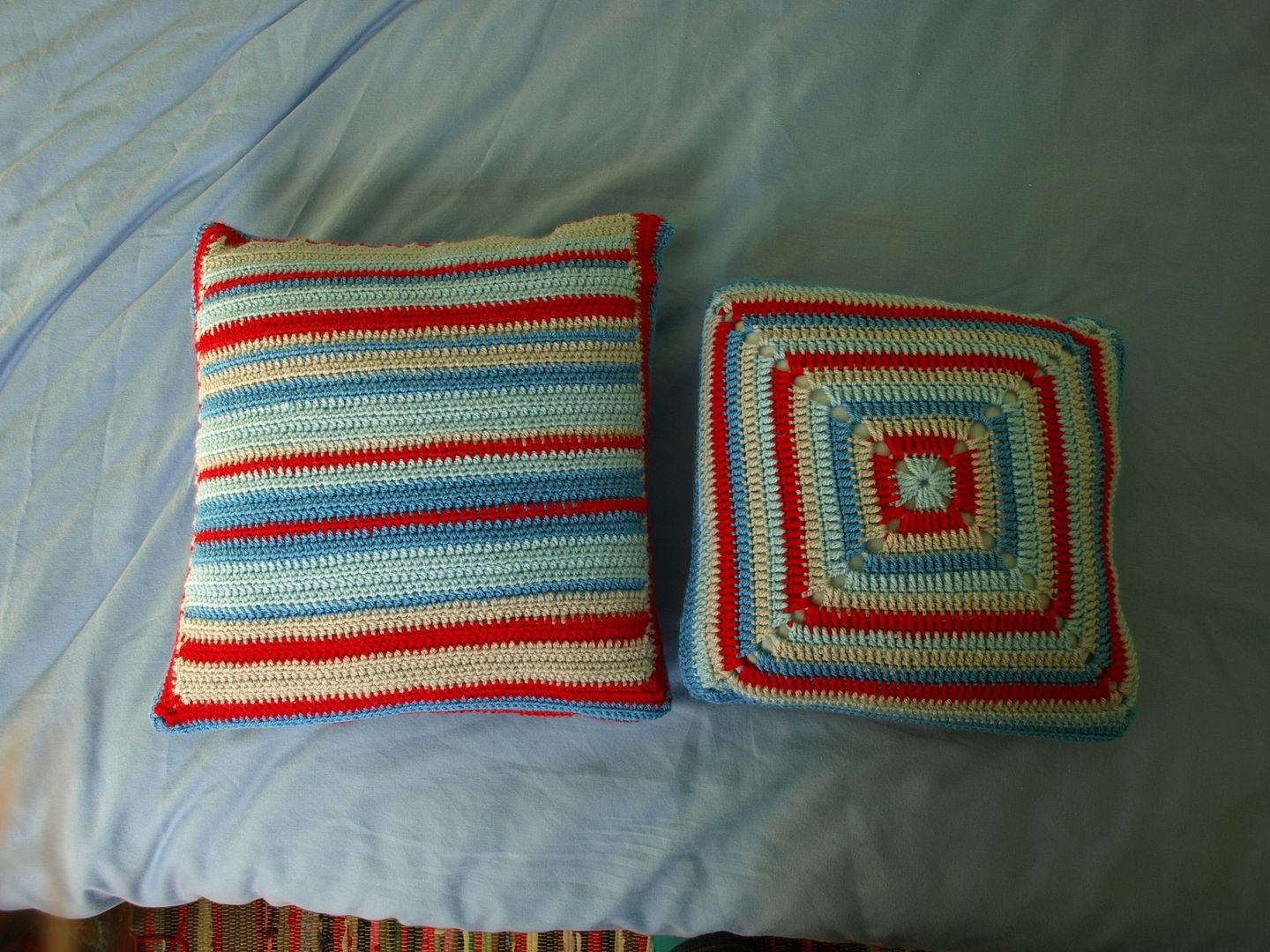 I'm very happy with these cushions and I hope that two finished objects will help me push on and complete other things that need finishing. I hate having lots of WIPs that need finishing and it's bogging me down a bit really. I think I'll make a list and tick things off as I go.
xxxxxxx