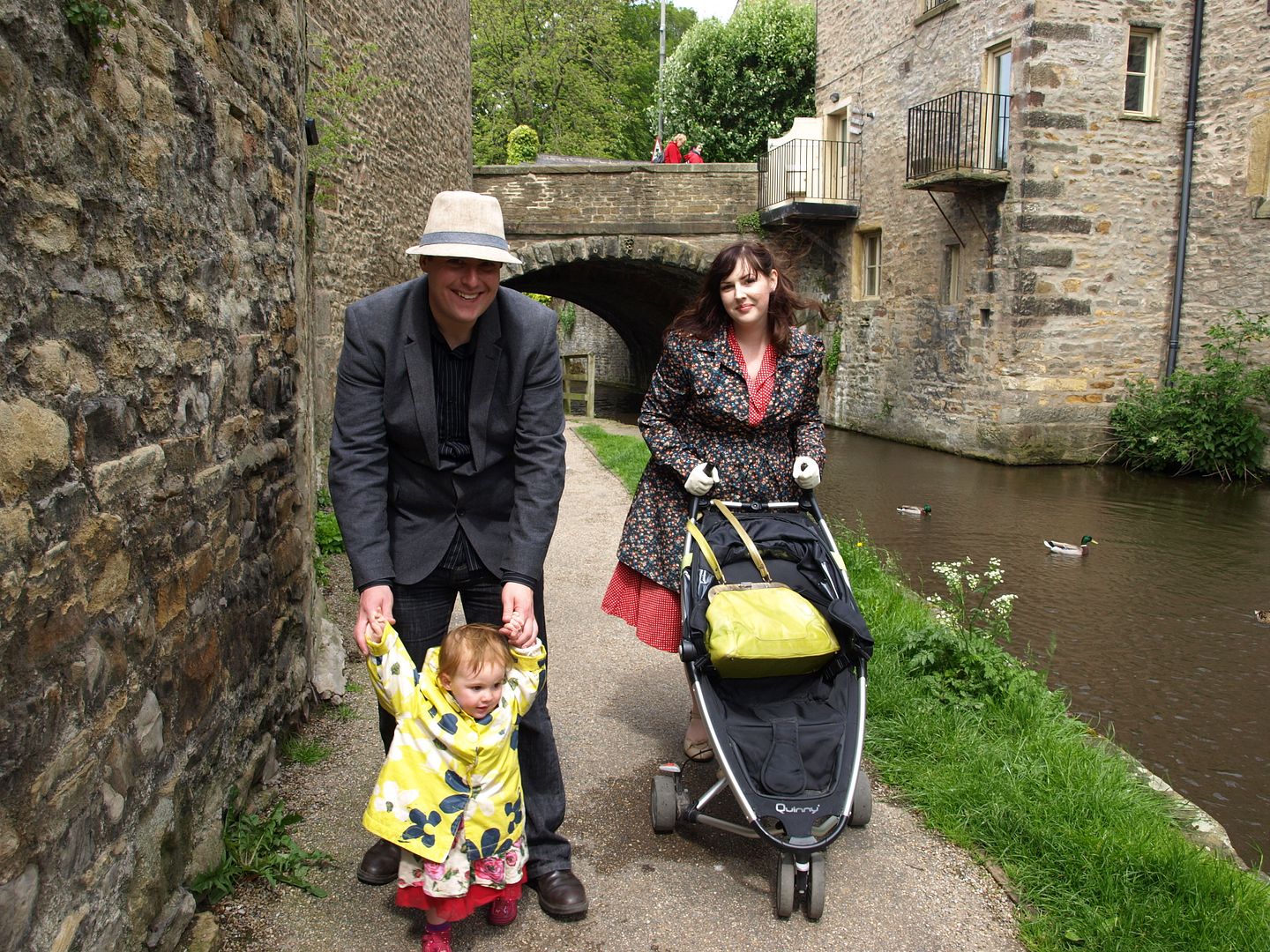 On Saturday we had the pleasure of the company of David, Ellie and Rosie (of the Rosie Ripple fame).
We went out for lunch and took a stroll by the canal to see the ducks. Lots of ducks!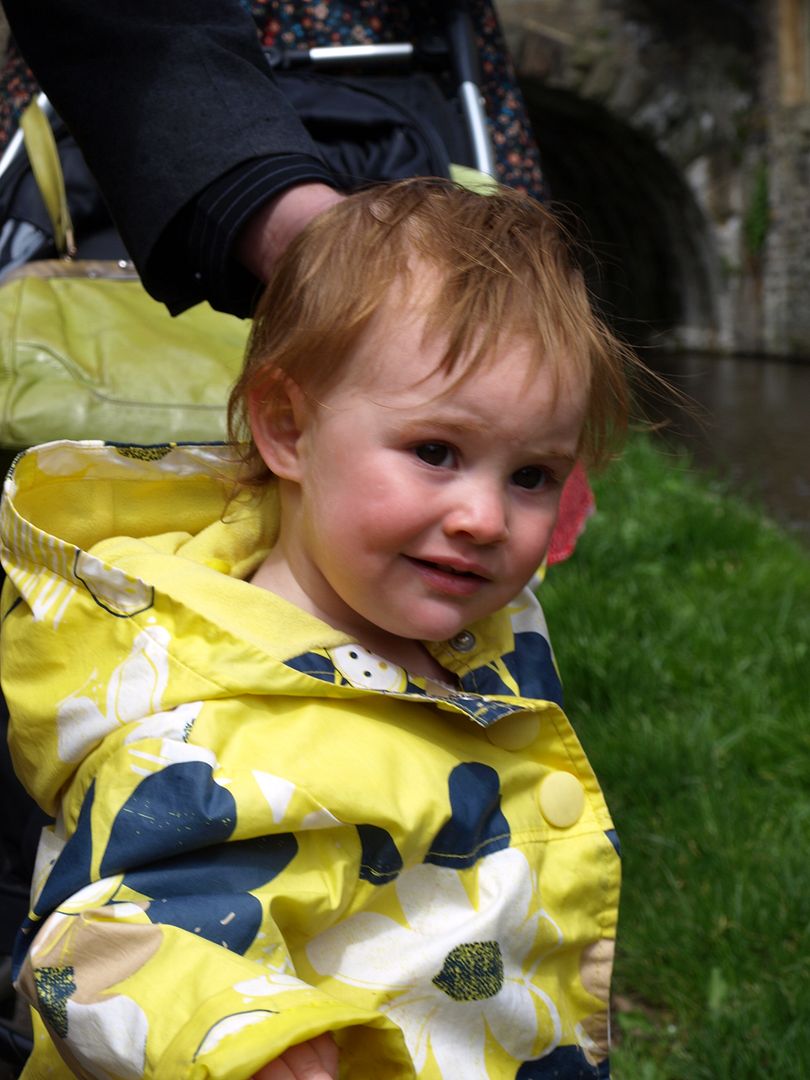 I love the children think that ducks are the best thing ever. I do agree, ducks are great and we have loads along this stretch of canal. It's because all the tourists feed them chips, but what can you do. That's probably why there are so many of them here, they're too fat to fly away. Still, they are good value entertainment for small children.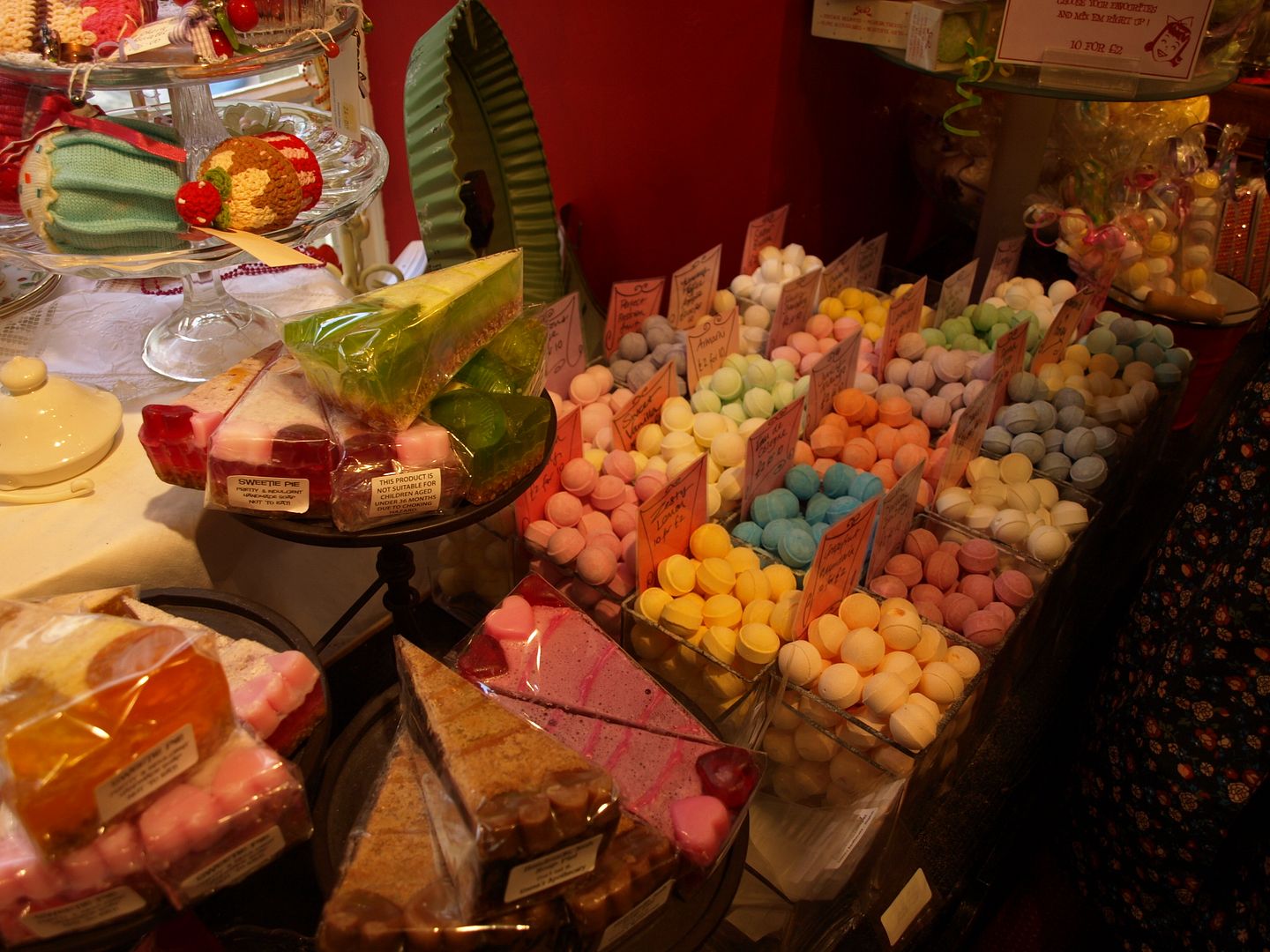 On the way to the coffee shop for a drink I smuggled Ellie away to a shop I knew she'd love. I was right, she did love it. Sadly neither of us have any money to purchase any goodies but fantasy shopping is just as good here. The smell is wonderful! Ellie was most approving of the shop staff's uniforms – 50's (?) dresses, black with white polka dots. Ellie was wearing a similar dress, red with white polka dots! This is because she has impeccable dress sense and always looks great. Very pretty too, look: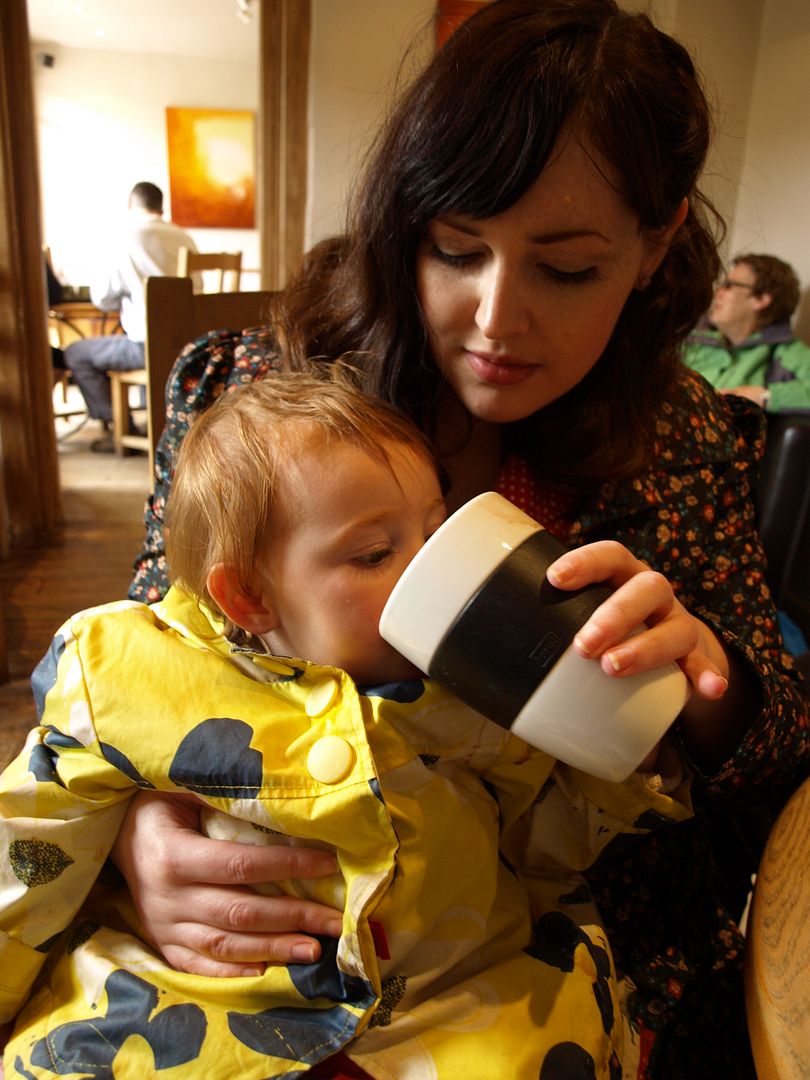 Rosie likes to eat and drink pretty much everything (apart from sausages!) and is always keen to have a try of your drink. She is very adept at drinking from a proper cup, but after hot chocolate she did become the World's most chocolatey child.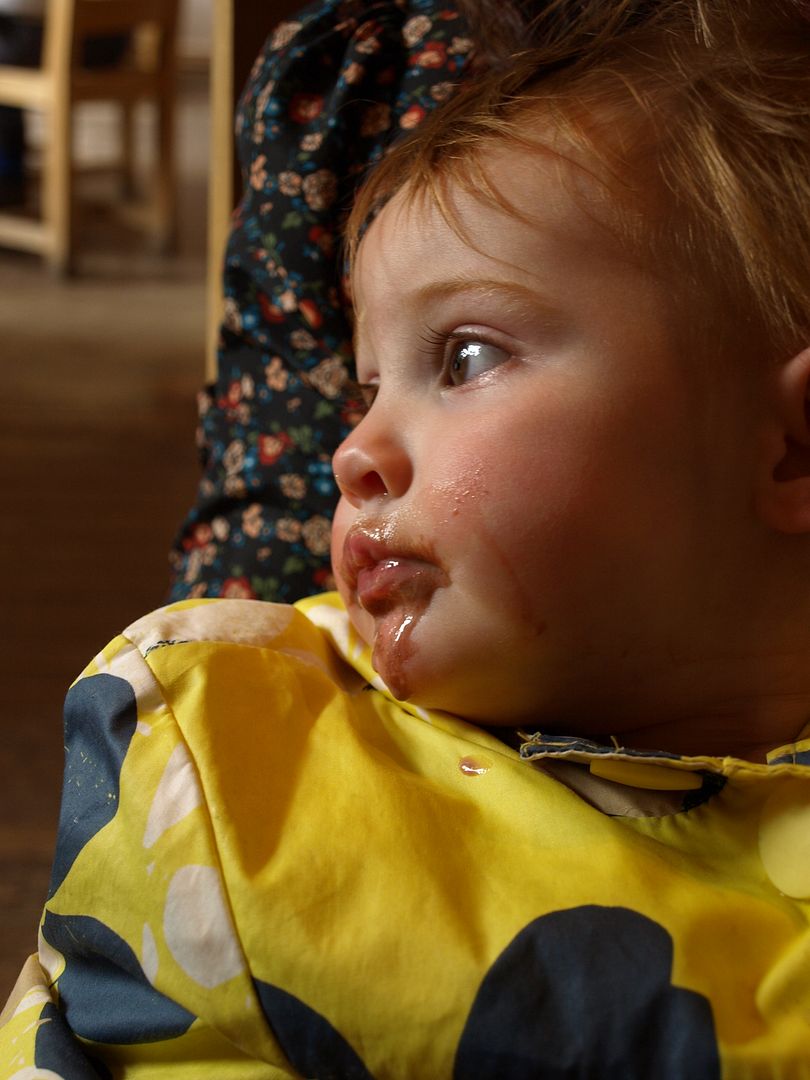 Do you get much cuter? Not really.
Such a lovely day :)