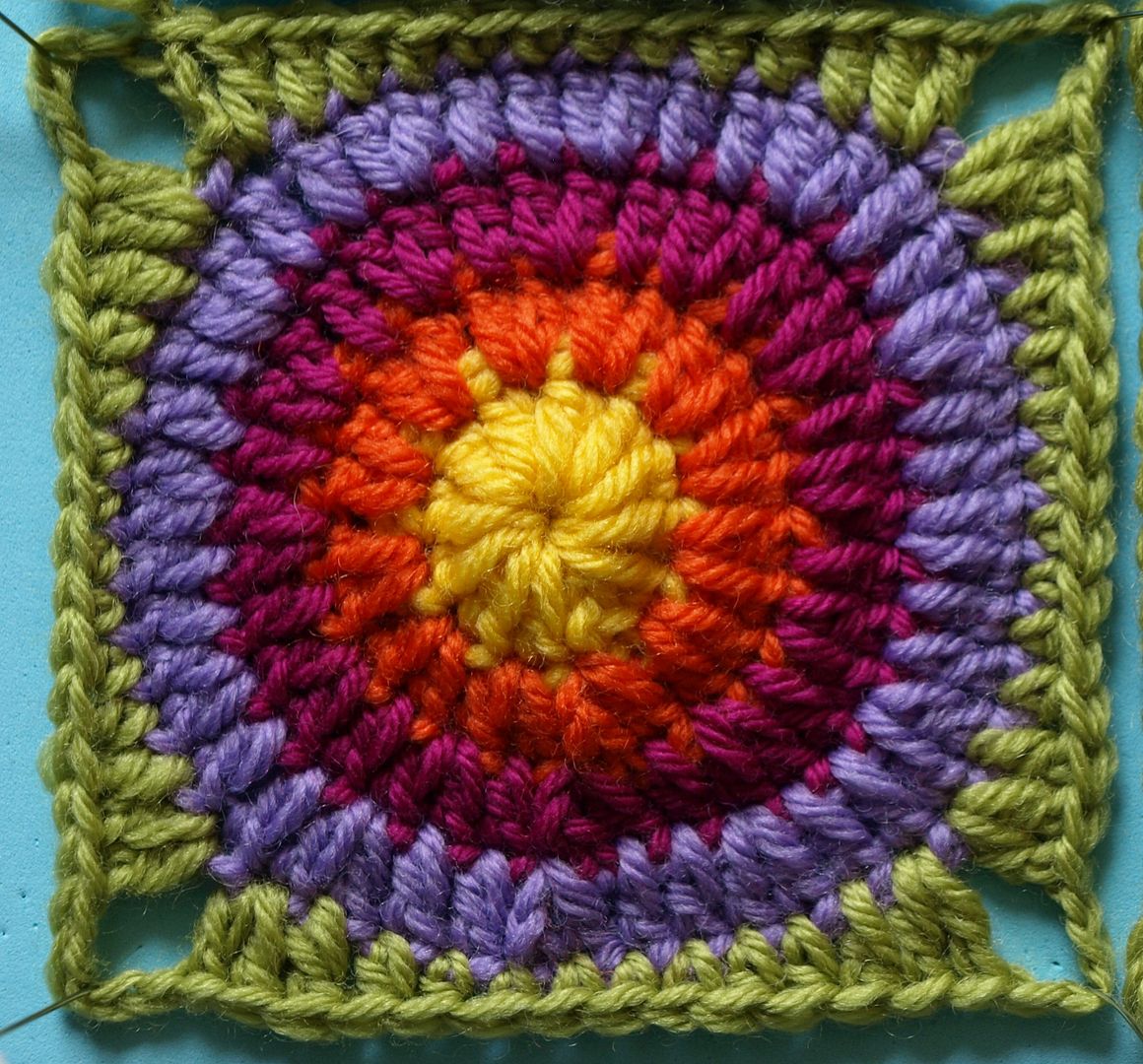 My Bullseye Squares Tutorial is complete! You can click the link, and it is also in the sidebar under "Pages".
I am planning to make them into a cushion but I think they'd make a lovely blanket as well. I am on hold with them at the moment, because I need some "Hyacinth" Rowan Pure Wool dk. I know that Andy has bought me a ball for my birthday so I'm just waiting until them. This is how far I have got so far: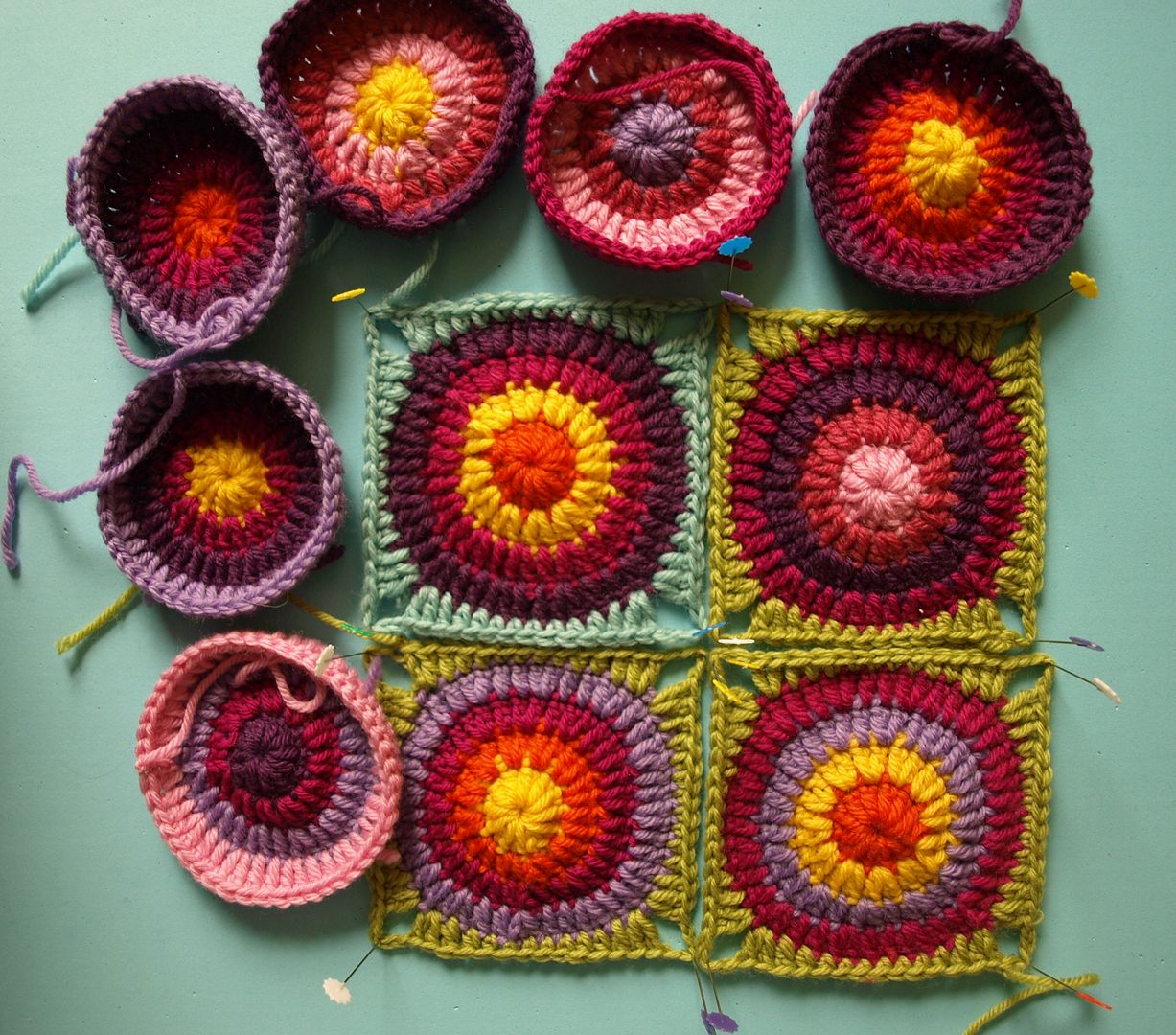 A couple of things I should say about this tutorial/pattern:
1. I made this up out of my own head. I wanted something with the same "circles in squares" feel of my Big Blanket (a la Lucy) and with the same colours, but I wanted them to be dense and not gappy like normal granny squares. It took me a while to figure out the right combination of stitches – my first attempts had triple treble stitches which was fun but made it far too tall on the corners.
2. I am blocking them, because my circles never turn out truly flat without blocking. It is for this reason that I am using a wool yarn, so that I can block it.
3. Nobody else has tested this pattern (consider yourself betas!)
4. I love it and I'm really proud.
I think that's it – bed time now! I started this about 7pm although I have had a half hour phone call with my mum and lots of bunny time :-)
xxxxxxxx