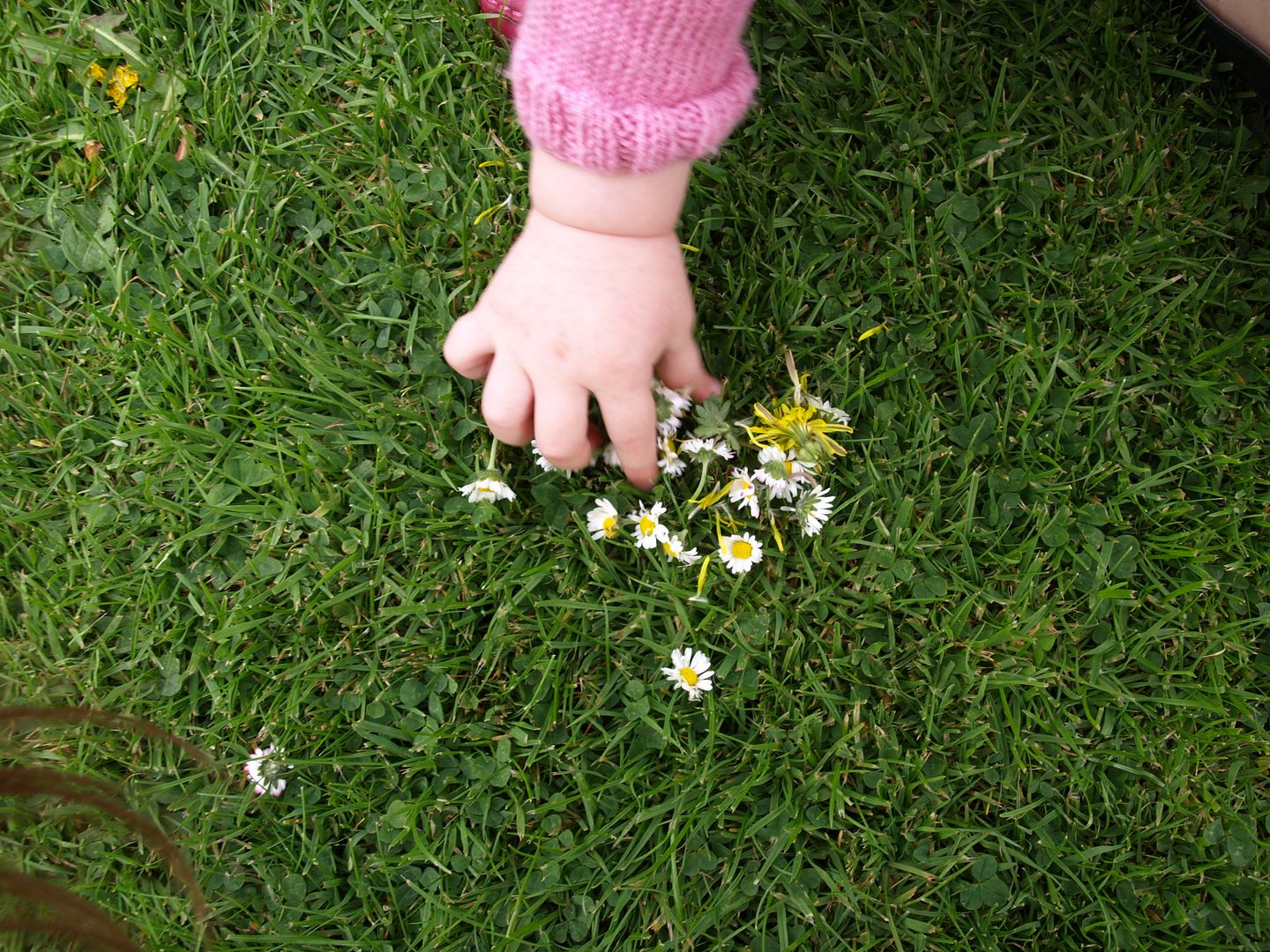 You know when you're on holiday and you stop what you're doing with the realisation of just how much you love being on holiday, love where you are, and never ever want to have to go home because being on holiday is just so great? That's how I've felt this week purely from being away from work, happy in our home, and having beautiful weather.
It's been a really fun week so far. On Friday I mooched about town and did some crochet and some tidying. On Saturday, my friend Laura came to visit with her almost two year old daughter Niamh. That's Niamh's hand above, she was collecting a pile of daisies and dandelions for me :-)
The last time I saw Laura was in April 2009. Can you believe that? We couldn't. Laura was still pregnant at the time and I have married, moved home, moved back, bought a house in that time. Madness! So you can imagine that it was really good to catch up with her, and meet Niamh for the first time.
You'll need to look closely here, but we found ducklings! There were approx 13 of them all clambering over the stones and chirping for their mama.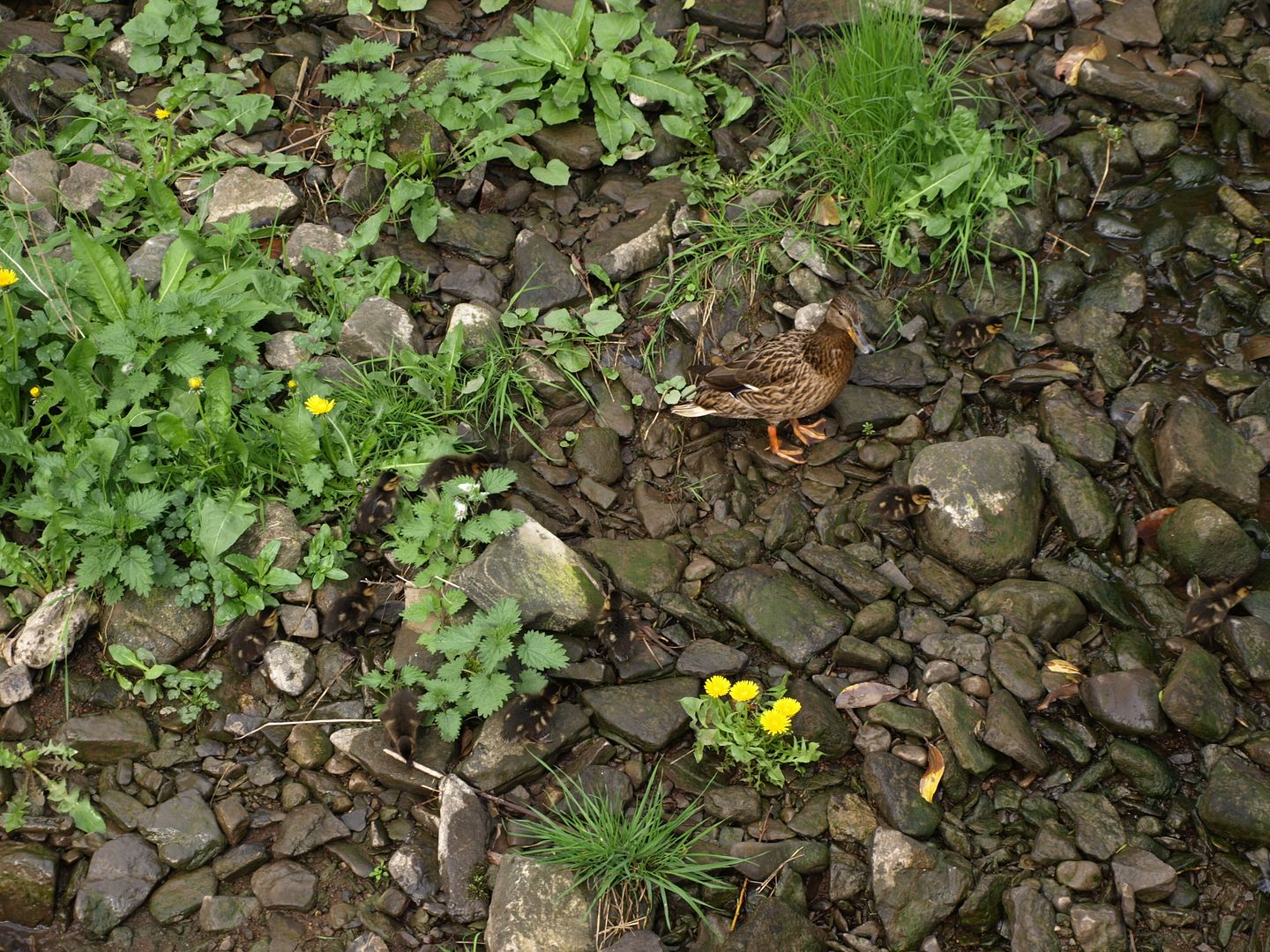 After Laura and Niamh went home I hung lots of washing out and took some gratuitous photos of it against the blue sky and the ever greener trees. I'm not sure why I like doing this so much, I think it's a mixture of "look at me, I'm doing laundry like a capable adult", "look at me being green and not using my tumbedrier" and "look how lovely it looks against the sky, oh how warm and summery this is!"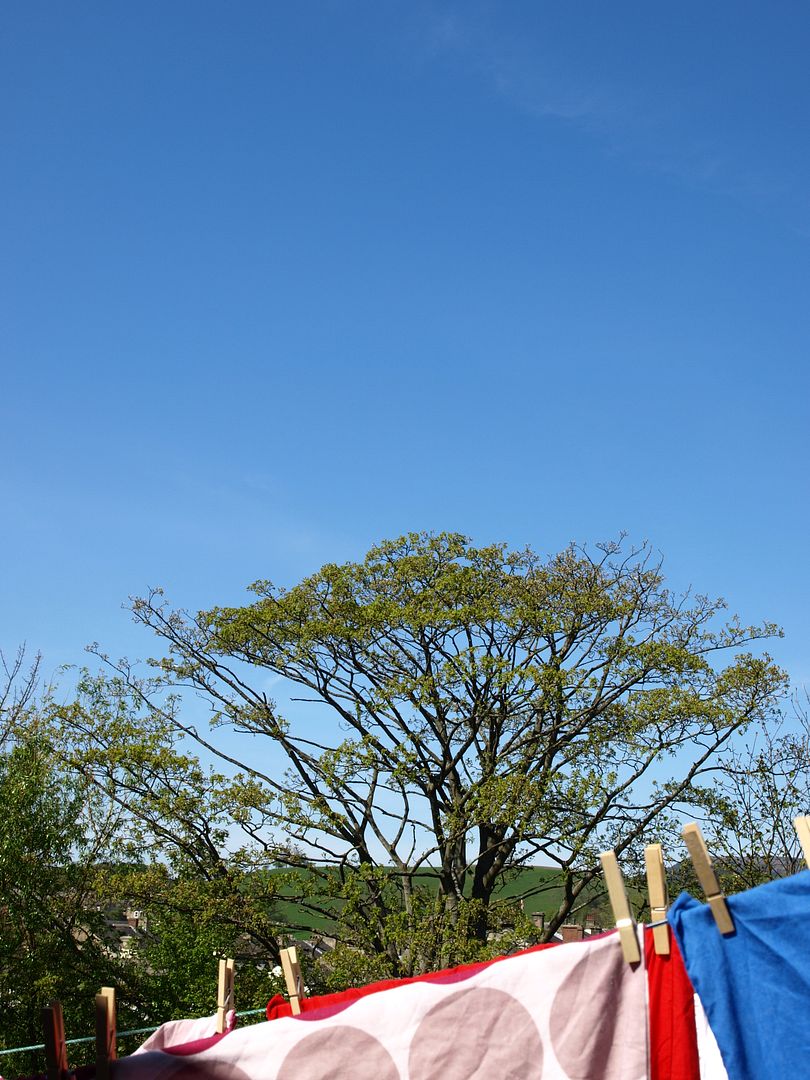 Crochet wise I haven't really done that much. I thought I'd feel really motivated to crochet while I was off but it just hasn't happened. It's been far too hot to join my hexagon blanket together for one thing. I really should have thought that through and planned it so that I would be joining it in Autumn!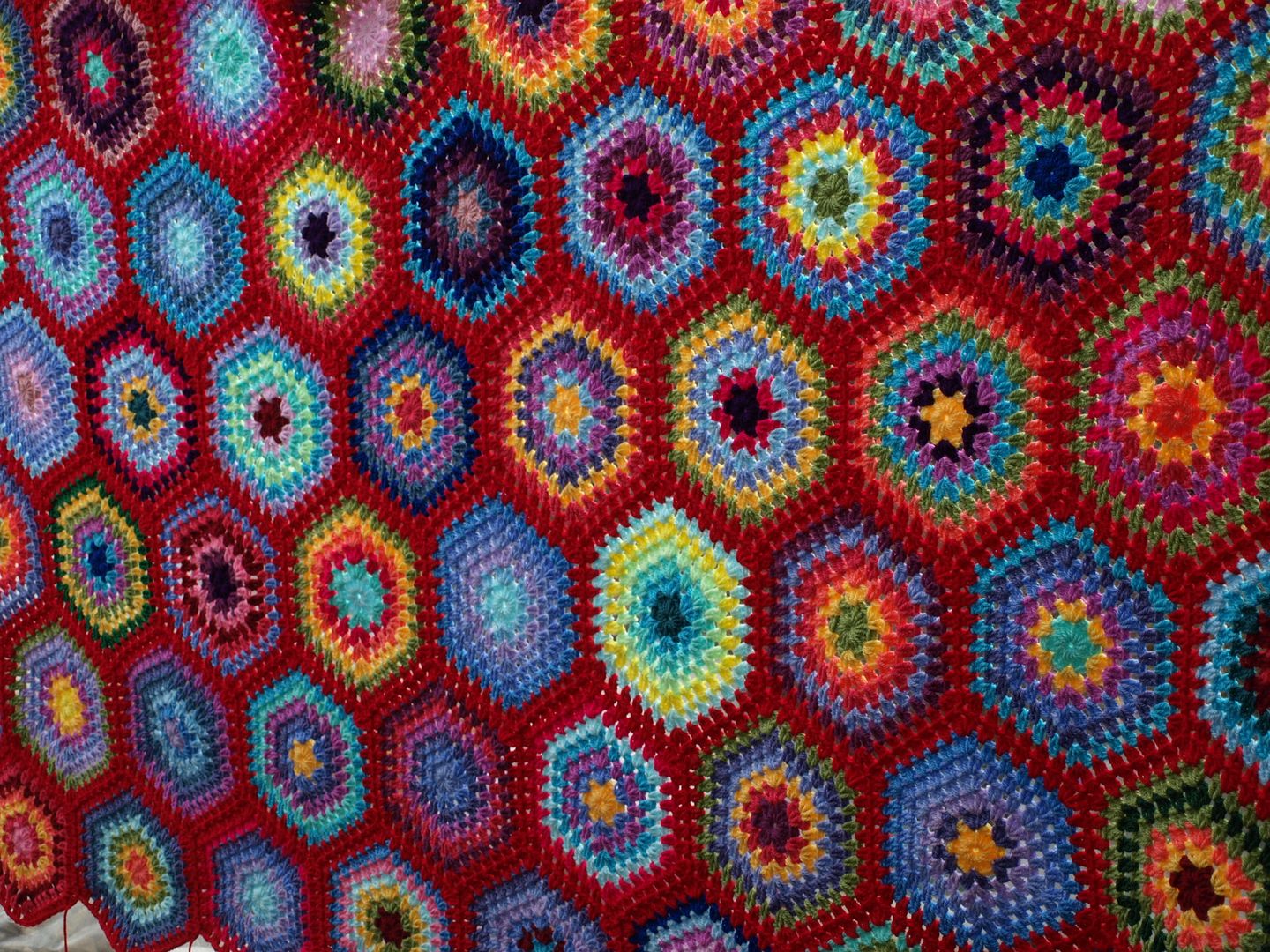 Not bad progress so far though. I know I said I wasn't going to show you a photo until it was done, but since it's taking me longer than I thought, I changed my mind. One has to feed one's blog you know! It does look pretty, doesn't it? It's not my favourite thing that I've made, but I do really like it. I will probably feel more love for it when I'm doing the border. I'm itching to do other things but feel like I MUST get this done first. I have been dipping in and out of other small WIPs but I mustn't start anything big until this one is done.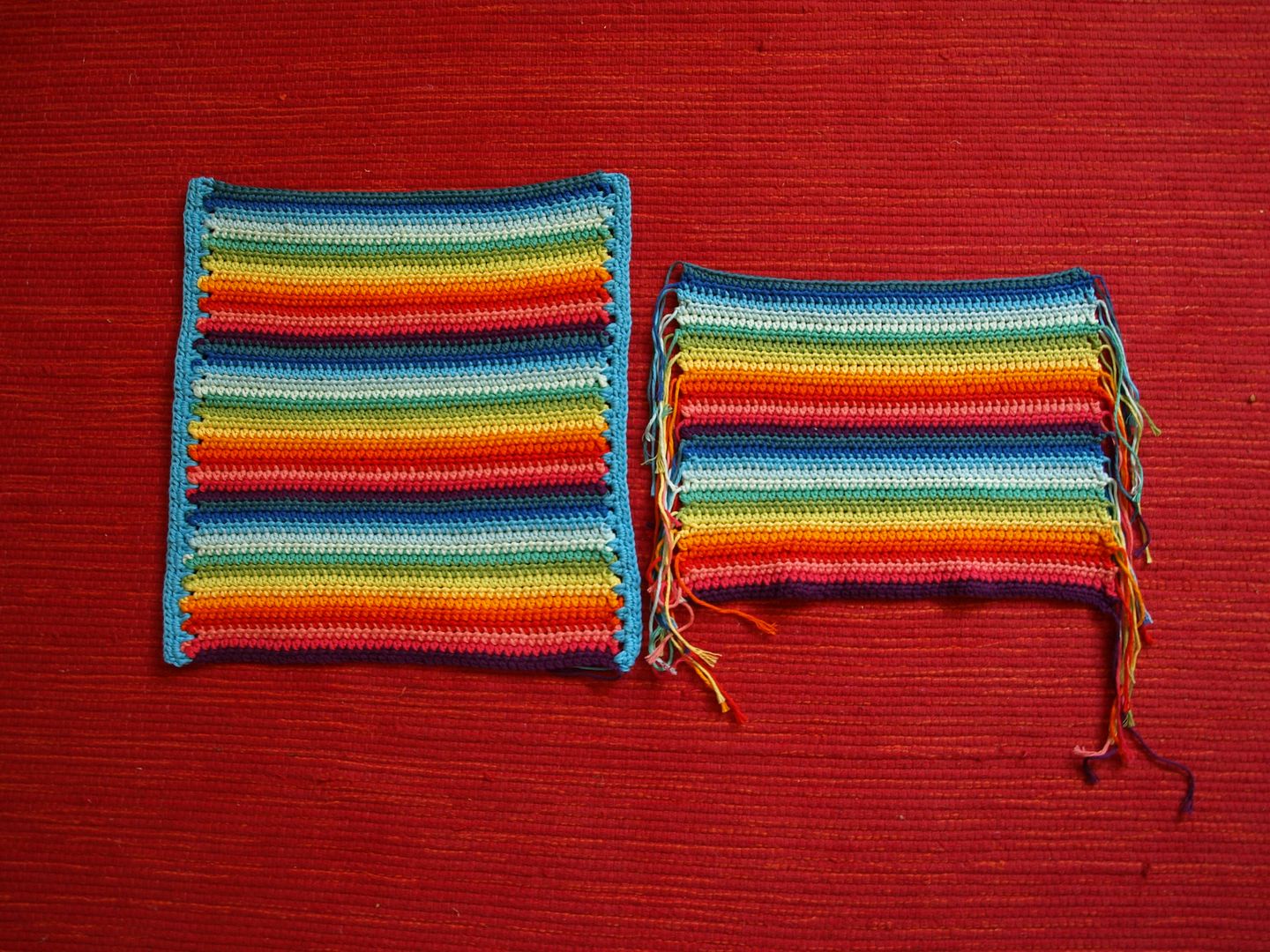 This is one of the WIPs that I've been dipping into, it's the Rainbow Cotton Cushion Cover for Andy. Last night I did the final row of the unfinished piece above. I just need another ball of the turquoise Rico Creative Cotton before I can go any further and I'm loathe to buy one ball and pay postage that's the same price as the ball. I am trying to hold out until I need to order some other yarns and have it all done in one, but the problem with that is I need 2 balls of Rowan Pure Wool dk for another project I have in mind (one of Hyacinth and one of Avocado) but the shops that stock Rico Cotton don't stock Rowan Pure Wool dk!
I really love this Rico Creative Cotton. I know lots of you have found it splitty and annoying to work with and you are right, it is not an easy yarn to work with and it's split-nosity factor is high. But I love it! I don't twist my yarn much when I hold it to crochet and I don't seem to suffer from it being splitty. I can't work it in squares but I LOVE it worked in half treble rows like this. It gives a lovely finish although if you get a knot you are screwed because there is nowhere to hide them. You also can't weave your ends in very well, I'm planning on stuffing them out of sight and joining the cushion sides tightly. I will definitely be ordering some more once First4Yarns clear their backlog.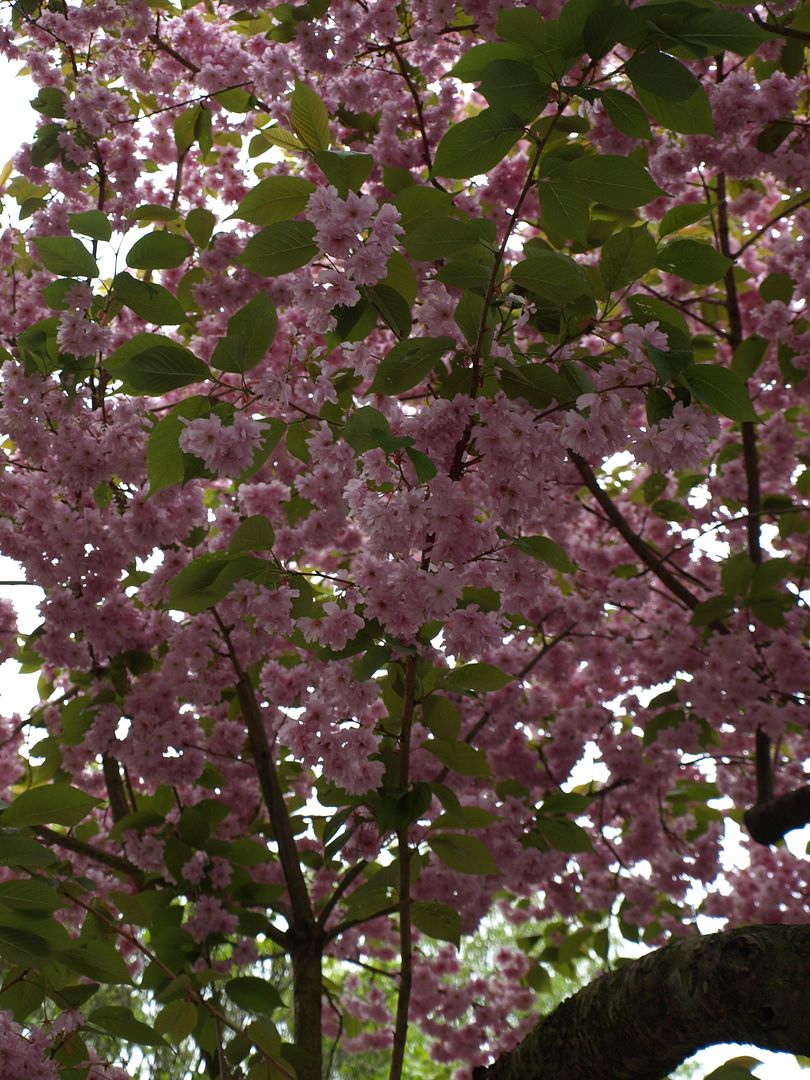 On Monday, Rach visited me and I dragged her round the town and the shop before realising that she would rather just sit and work on her ripple blanket. I'm such an intuitive friend. I thought it might be nice to sit and crochet in our spare room, leaning on all the cushions and stuff but it turned out that there was not as much space as I thought and we were very cramped. I think I am doubly conscious of it because Rach lives in a lovely smart newbuild house and I live in a place that is, well, messy!
We had a good time though, I made her come to the cherry blossom trees with me as they were just on the way out. The blossom was incredible! It was a windy day and it was almost as if it was snowing. The petals were everywhere, just beautiful.
It's just like confetti! Fitting, given that Rach has just set her date for her wedding.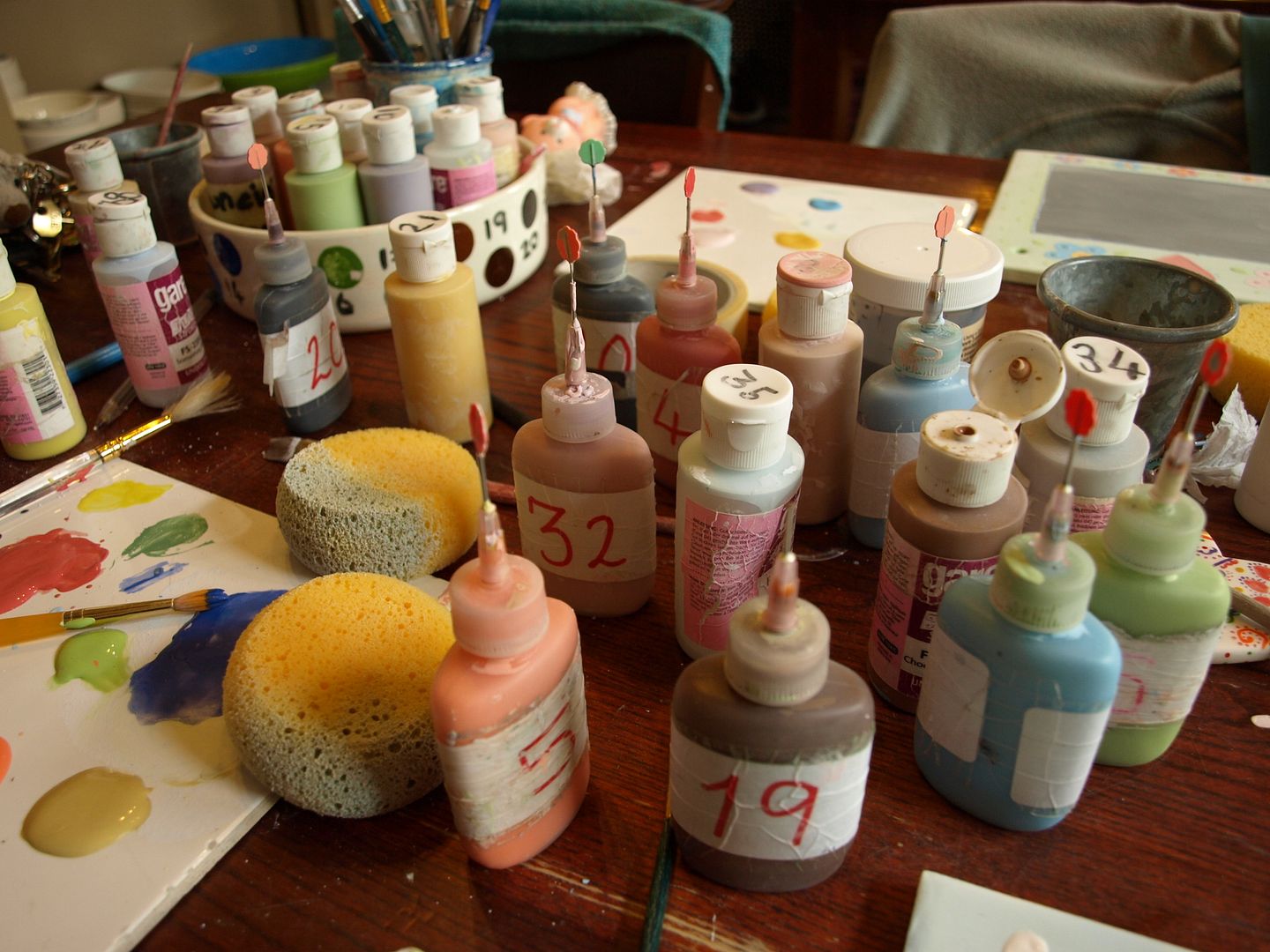 aaaaand after last month's visit to Create we had decided to revisit and do some ceramics painting, which we did yesterday. I am waiting for my items to be fired now, very exciting.
After that we headed to the Cow and Calf pub for lunch (great food, sloooow service as they were packed out and only had a few people working.)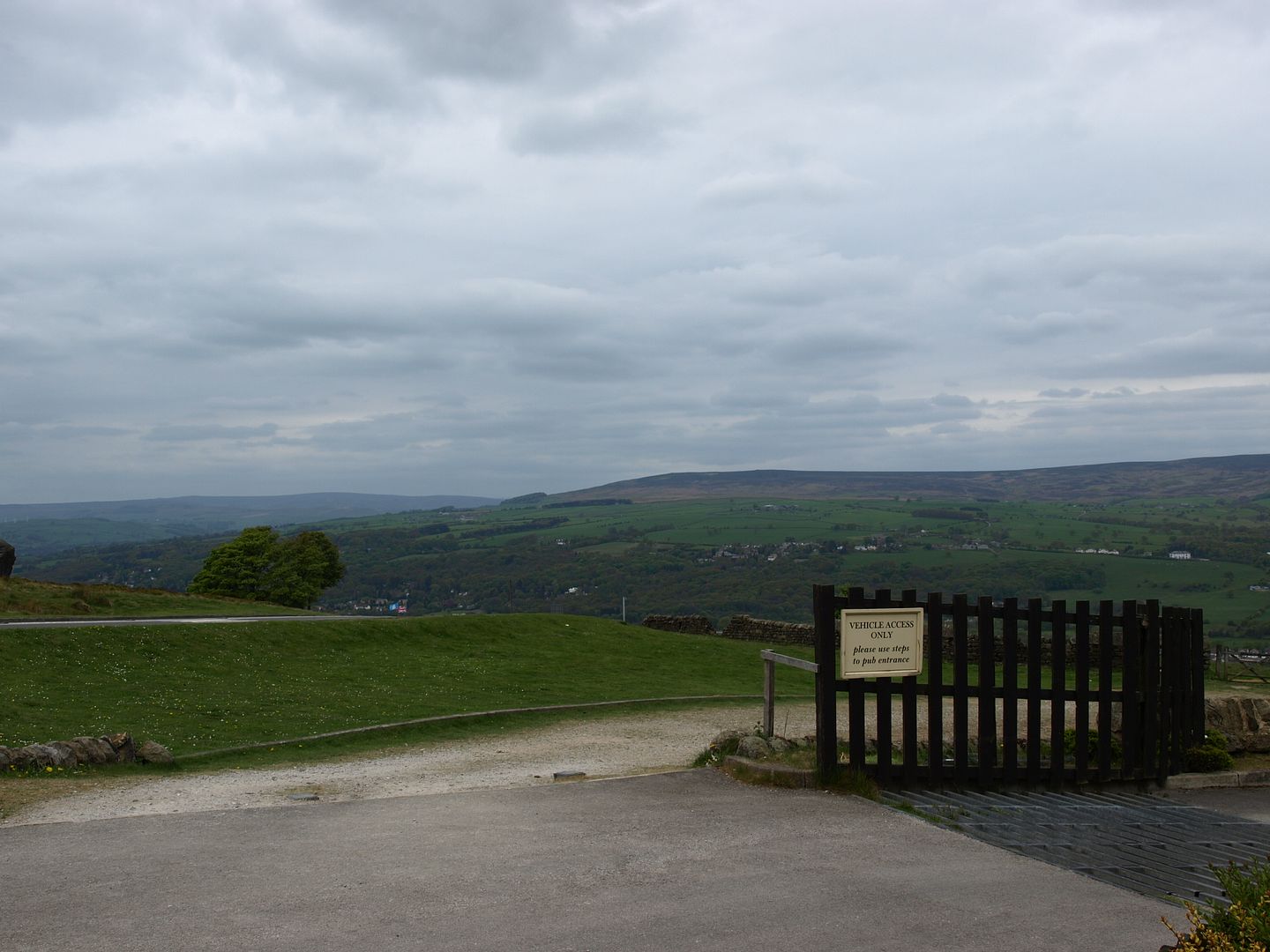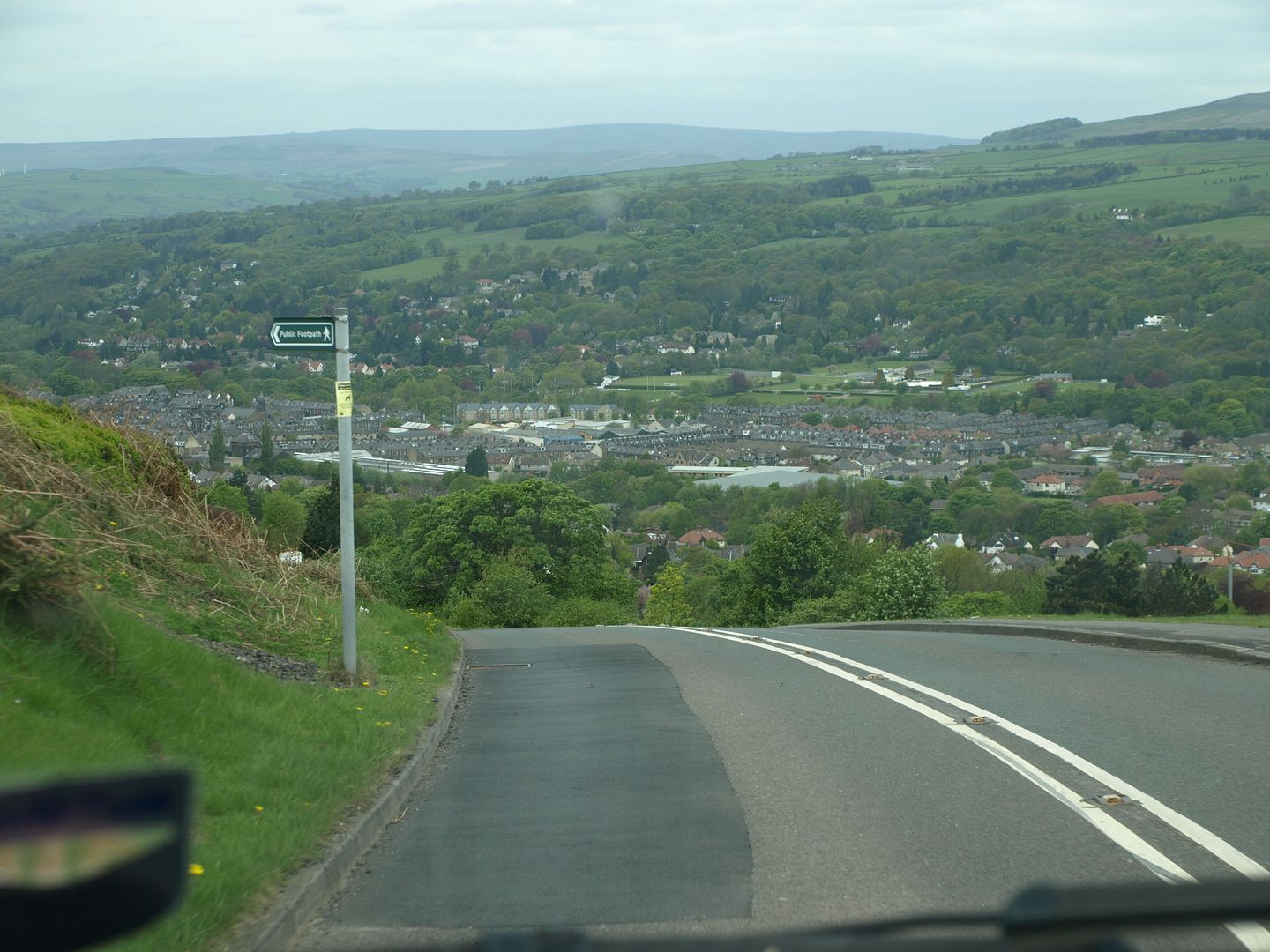 There are amazing views over Ilkley from here. When you drive back the descent is such that you feel like you are on the top and the edge of the world, at the same time!
It's been a very busy, fun, happy, lovely week. I've not felt this chilled out in ages! Even my skin is better from not being at work.
My mum and sister (Rachel) are arriving tomorrow so I'd best get on with sorting out their room. I know you all told me not to worry about what the house looks like – I'm genuinely not worried, but the spare room is where we've been storing everything that doesn't have a home yet and it was so full of stuff that there wasn't room to sit down, let alone put out two airbeds! So just to reassure you, I wasn't worrying about it but genuinely needing to make space! I appreciate the sentiment though.
I may not be blogging for a few days though as hopefully we will all be too busy out and about to blog. I will return soon though, with a bit of a surprise! May I take this opportunity to say that I am not pregnant. It's something that we've been keeping as a surprise until my mum and Rachel get here and it's been sooooooo hard keeping it a secret! So there is something for you to look forward to.
♥ Heather